Highsnobiety / Oliver Hooson
With London Fashion Week drawing to a close, some of the biggest names in the industry have pulled out all of the stops, putting their best foot forward to captivate audiences and astound critics. Despite the intricate silhouettes and anticipated debuts on the runway, no one has inspired more awe than Moncler Genius.
As the creative extension of the Italian luxury brand, Moncler Genius is a collaborative project that allows creatives the space to experiment and ideate, encouraging the creation of products that generate conversation and push culture forward. At this year's LFW, the innovative sub-label of Moncler stayed true to form, creating "Art of Genius," an event engineered to completely immerse visitors into the world of the iconic outerwear label.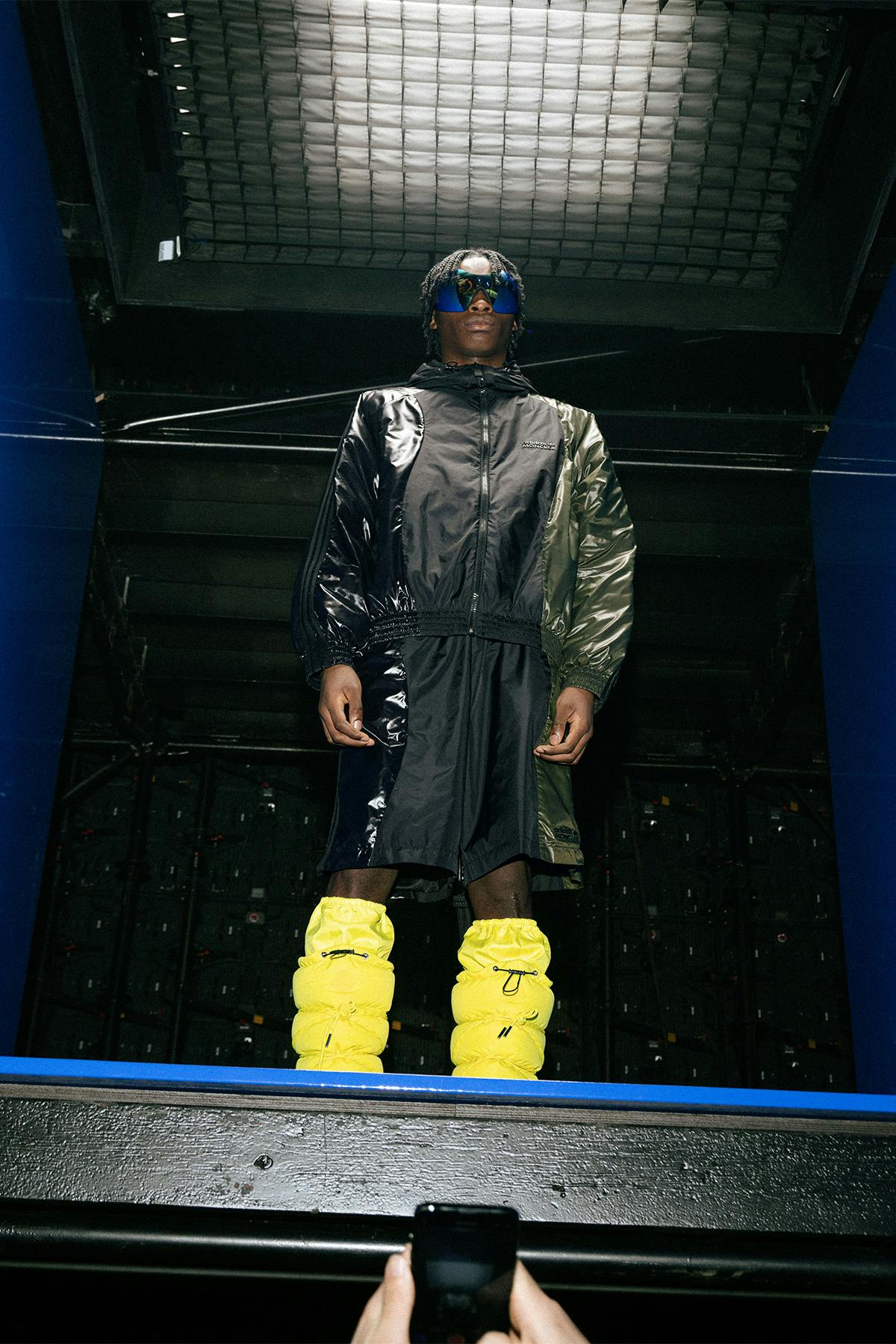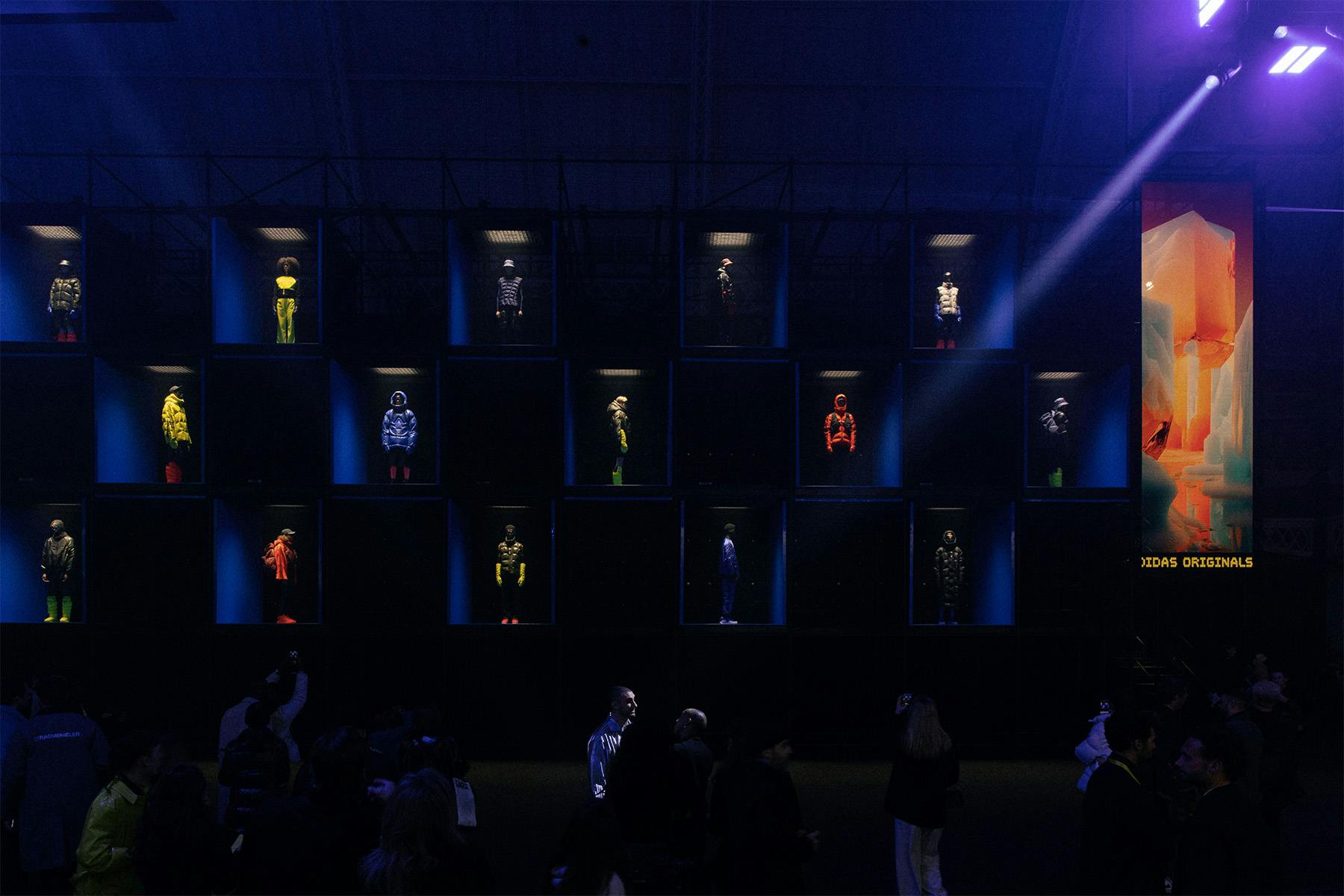 Part fashion show, part art installation, part night club, this mesmerizing exhibition featured some of the latest offerings from Moncler Genius and its expansive list of collaborators–and it did not disappoint.
Featured projects at the event included an icy-glacial simulator with adidas Originals, a haunting exhibit from Rick Owens reminiscent of a scene from 2021's Dune, a foam rave with Palm Angels and London's Boiler Room, and a one-of-a-kind glamping experience designed in conjunction with Louis Vuitton's newly appointed Creative Director Pharrell Williams. Other exhibits included what can best be described as a huge zen sandpit by Salehe Bembury, a cute-filled animatronic peep-show from FRGMT, and a recording studio by JAY-Z's Roc-Nation featuring producer Mike Dean who sampled guests voices and laid them down to create unique tracks on the spot.
Highlighting the genre-blending exhibition was a co-creation of monster proportions with Mercedes-Benz that saw Moncler Genius work with the automotive brands in house genius Gorden Wagener for a rendition of one of the luxury automotive brand's classic designs. Titled "PROJECT MONDO G," a "puffer-fied" Mercedes G-Class could be observed in all its inflated glory perched atop a rotating faux mountain, drawing out every reaction from wonderment and surprise to complete bewilderment.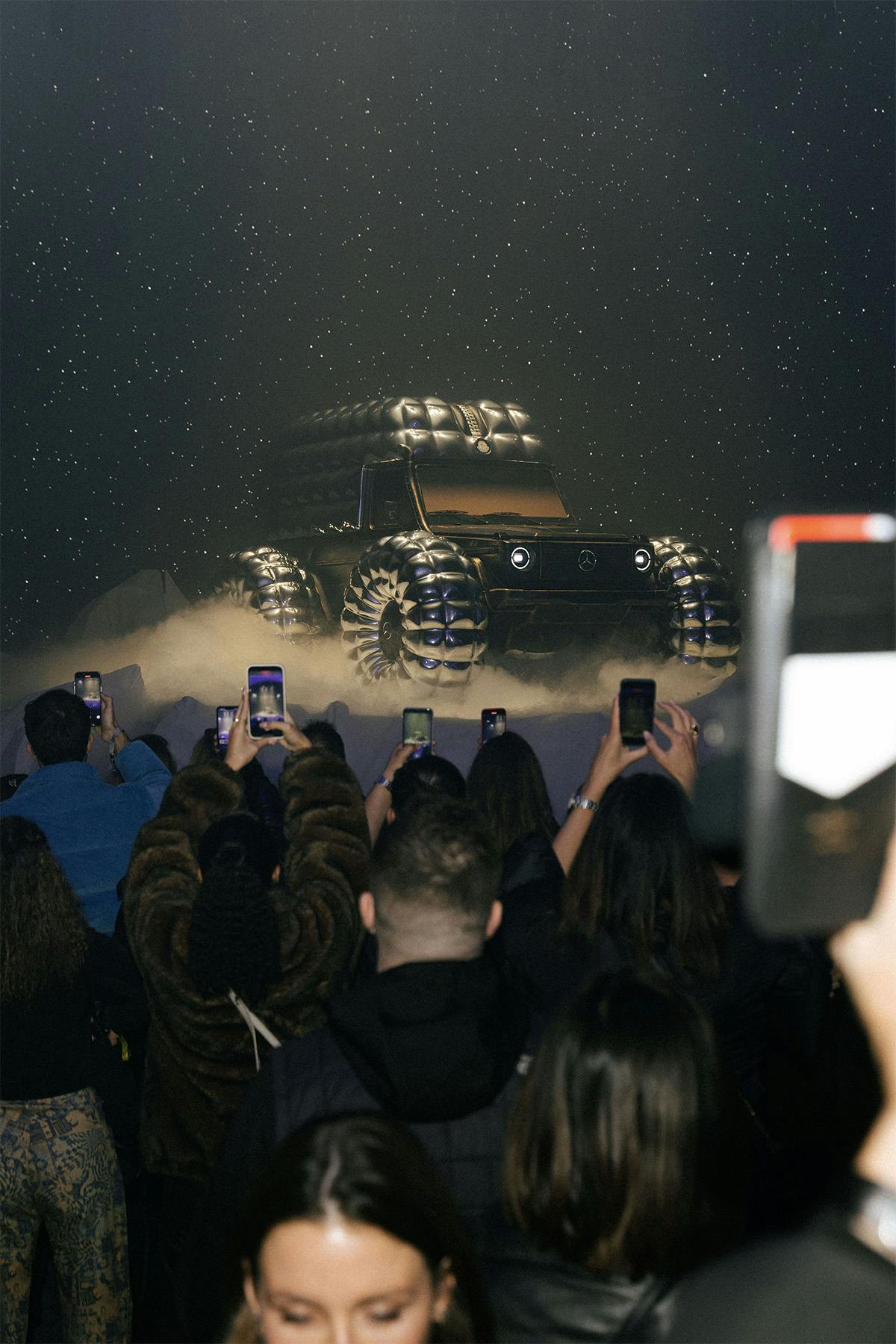 "When we launched Moncler Genius in 2018, our ambition was to create and share new energy with new communities while going beyond the conventions of the fashion sector and collaborating with extraordinary talents to create something totally new and unexpected." says Moncler CEO Remo Ruffini.
The attendence count was like a who's who of London's creative, entertainment and fashion scene with an impressive sprinkling of top-tier names such as J Balvin, Hailey and Justin Bieber, Naomi Campbell, Marcus Rashford, Lewis Hamilton, Winnie Harlow, and Serena Williams. Suffice to say at this point, the senses were truly overloaded but Moncler were not done, the 10,000 strong attendance were invited into a main stage area where Alicia Keys ran through some of her greatest hits doused in a silver ensemble that acted as a preview for a collection she has been working on in co-creation with Moncler.
As London Fashion Week comes to an end, it's clear that all eyes are on Moncler Genius once again. By challenging the boundaries of possibility at the intersection of art, design, entertainment, music, sport, and culture, Moncler Genius created a mecca of entertainment that embraced innovative thought while showcasing only part of what the label has planned before the year's end.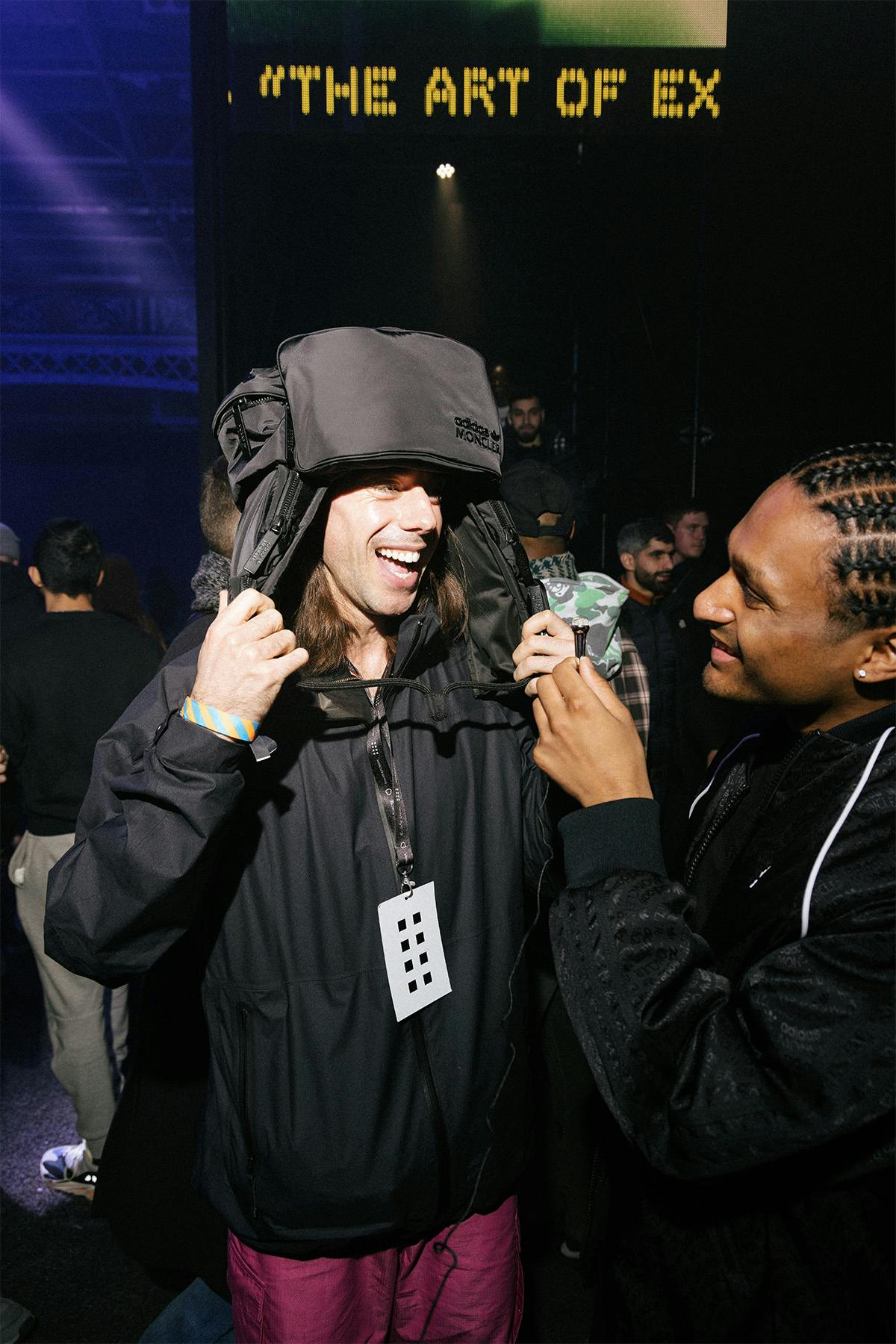 Head over to monclerworld.moncler.com to relive the one-of-a-kind experience.