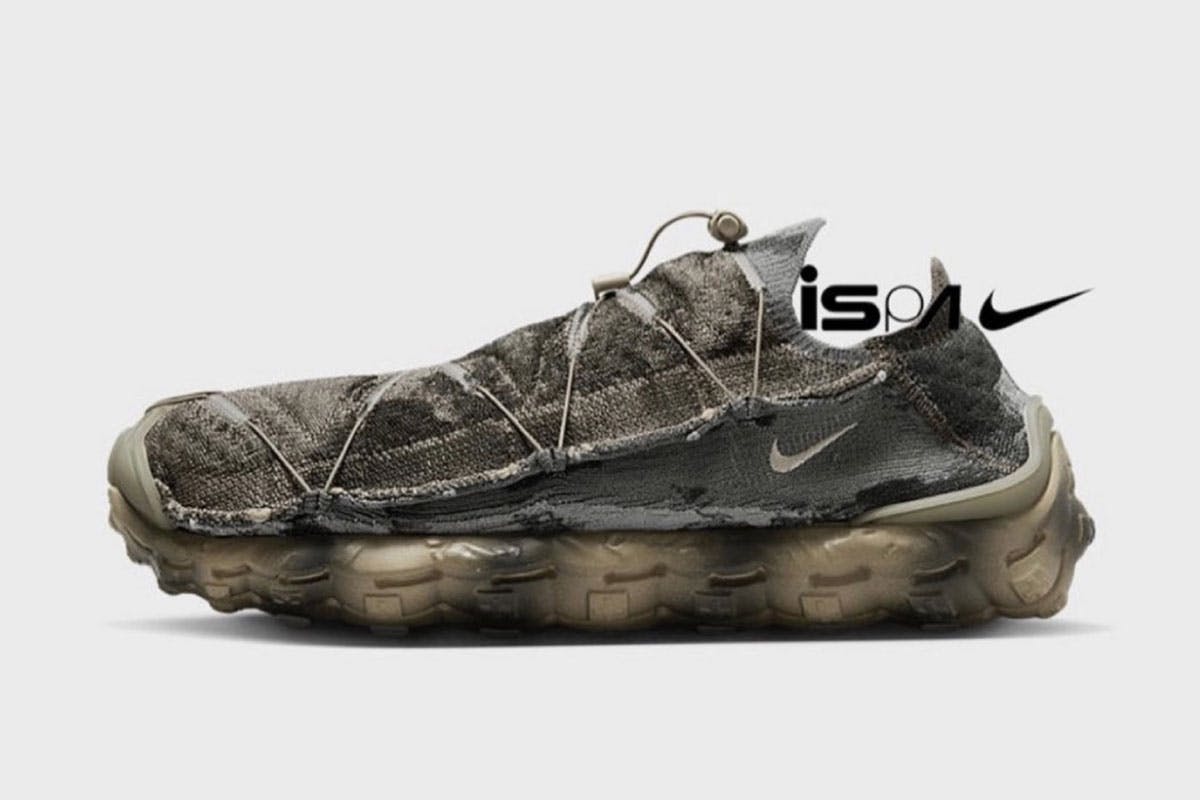 Nike isn't known for crafting sneakers that would get the Mad Max or DUNE seal of approval; in fact, quite the opposite. Unless a solar flare caught us by surprise, it's unlikely that a fresh pair of Air Max 95s would be your go-to for navigating a dust bowl world; the new Nike ISPA Mindbody, however, might be perfect.
A hyperbolic assessment, perhaps, but Nike ISPA's experimental, boundary-pushing nature is undoubtedly suited to world-ending scenarios; I mean, the clue is in the name, after all. Improvise, Scavenge, Protect and Adapt.
Where ISPA sneaker silhouettes are concerned, the name of the game is creating more from less. It's facing up to the challenges of design through improvisation and adaptation, and the results are scrappy, futuristic, and demanding of attention.
Whether or not you've bought into the subdivision, it's proven its merit on several occasions, delivering the Ye-approved Road Warrior and, more recently, the modular Link.
Next in line is a sneaker that sees the ISPA design team really knuckle down on the "S" of its name. The Mindbody is best described as abstract, thanks to its flyknit upper, interlaced with laces that resembles scrappily welded wiring. If anything, the shoe almost looks unfinished or destroyed, depending on where your mind chooses to go.
Construction aside, the sneaker's color treatment emphasizes the apocalyptic feel of the design, with burnt traces covering the full length of the upper, while an oxidized finish coats the outsoles. The result is a shoe that you'd imagine has been through the wars, even when box fresh.
No release details have surfaced as of yet, but it's safe to assume these will be landing at Nike before the year's end.
Shop our favorite products