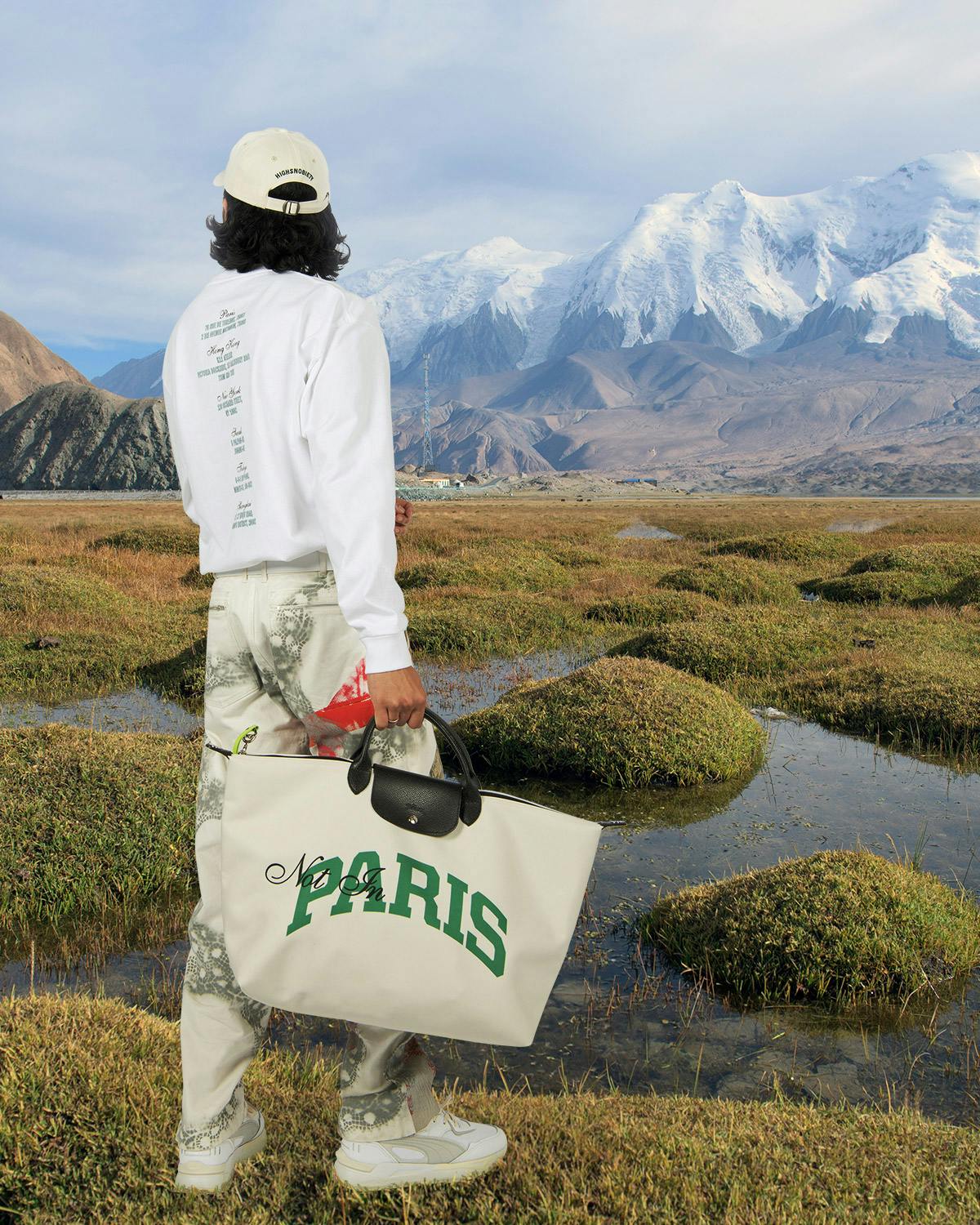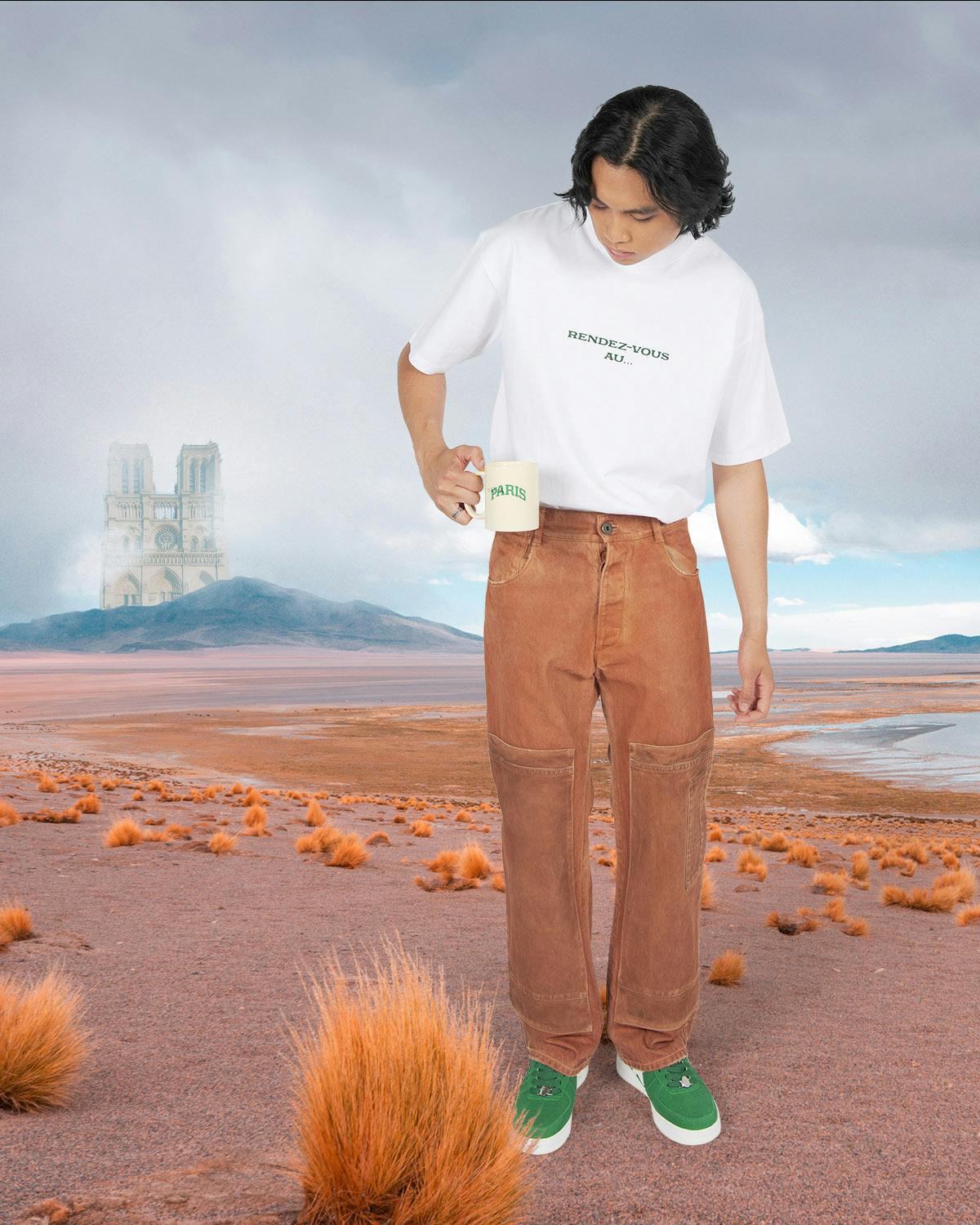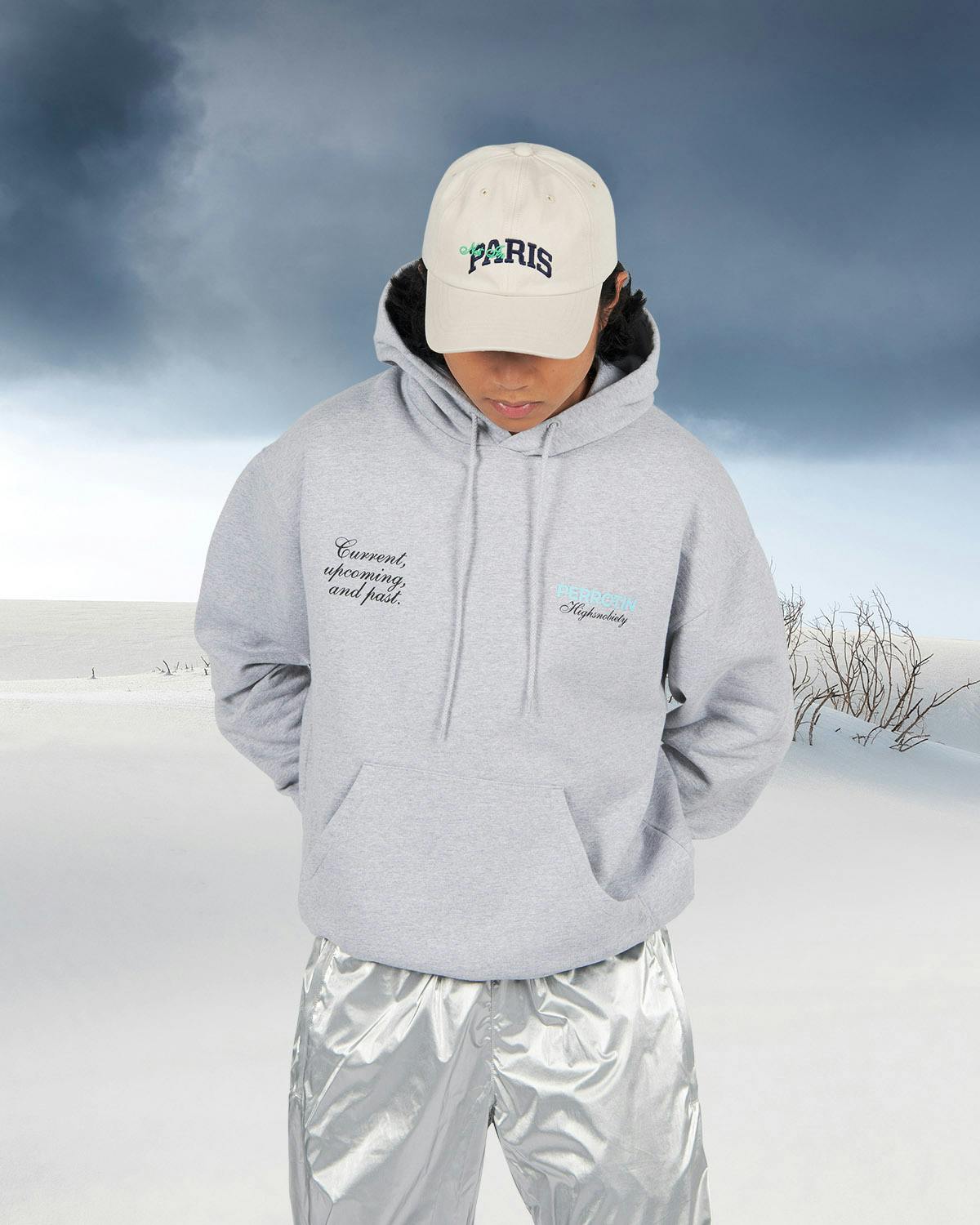 Brand: Highsnobiety
Key Pieces: The classic "Paris" hoodie gives us tourist vibes in the best kind of way, while we can see the Liberté, Egalité, Snobiété tee becoming being a strong contender for our new summer staple.
Release Date: September 16
Buy: Highsnobiety Shop
Editor's Notes: Our Not In Paris lookbook has finally arrived. For the visuals, we've leaned into the theme, with our model roaming through grassy hills and strolling though the desert. Wherever he is, he's definitely Not In Paris
Our designs take inspiration from the city of Paris, but with a twist. France's national motto Liberté, Egalité, Fraternité transforms into Liberté, Egalité, Snobiété, and we play with the city's two biggest landmarks, the Eiffel Tower and the Arc de Triomphe, across our pieces, making the latter a larger than life presence on the Champs-Élysées. Elsewhere, the kiss motif plays with Paris' reputation as the City of Love.
On the accessories front, we have a branded mug, a reusable water bottle ( the best "accessory" you'll ever buy) and best of all a boules set. Browse the lookbook above, which includes a sneak peek at the rest of our Not In Paris collaborations featuring BAPE, Advisory Board Crystals, Longchamp, JM Weston, APC, Café de Flore and more — and shop the collection below.
Want to keep browsing? Head to the Highsnobiety Shop for more products that we love.