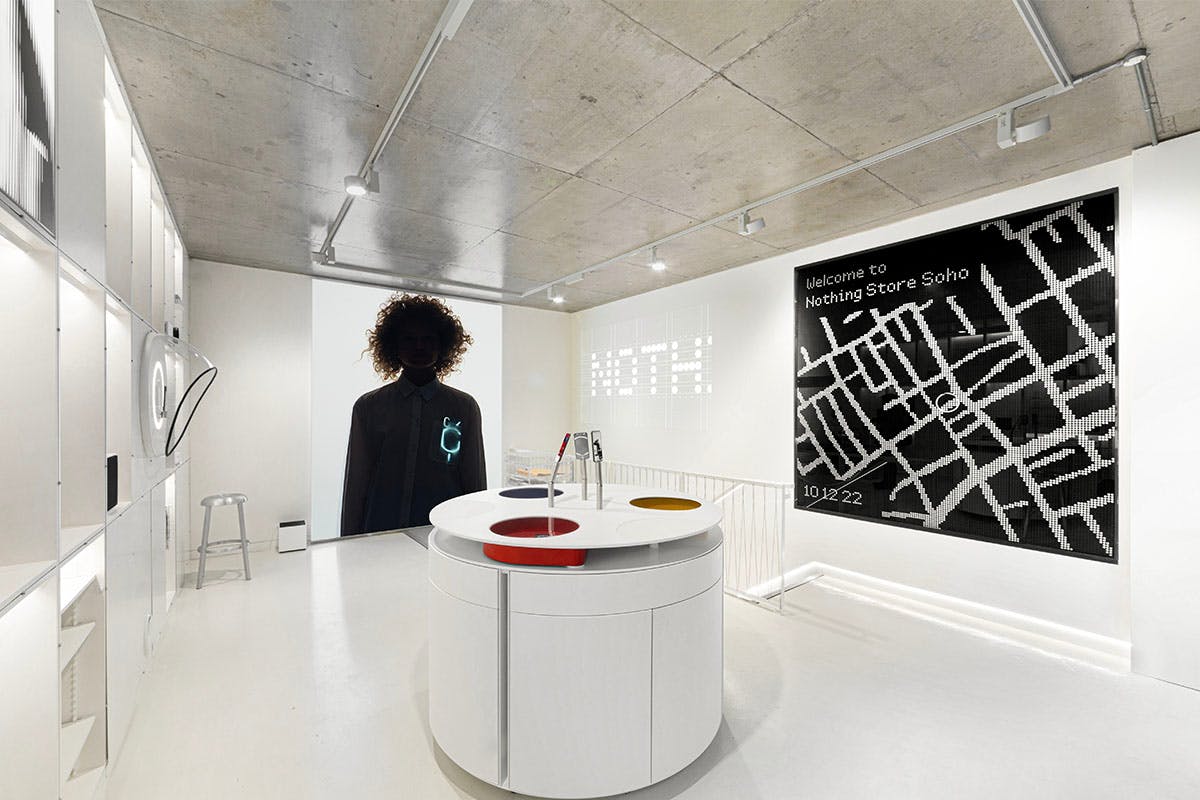 There's something brewing on the streets of London's Soho. Not a brew, but Nothing. Nothing's first-ever physical retail space, that is.
It's been an incredibly busy year over at Nothing. Given the huge success of the Ear (1), which launched during the peak of 2021's summer, there was little doubt that the design-led tech brand would be pushing the envelope further as it hit a stride in 2022.
Fans of the fledging brand were in for a treat, with the year serving up its two biggest product drops to date. First came the Phone (1), which truly set the standard for what the future of Nothing would look like before the Ear (stick) provided a new entry-level to the brand's audio experience.
With three back-to-back success stories, it was only a matter of time before the world of Nothing collected itself in service of its first physical retail space. That time is now, as the doors to the first Nothing store have opened in London.
Constructed as a two-story boutique-style store, the space has been carefully actuated to offer a window into the brand for its community, tech enthusiasts, and newcomers alike.
More than just housing for its products, the space will play to host community events, workshops, public events, and special product launches, signaling a bright future on the horizon.
For those wishing to delve deeper into the world of Nothing, the space is now open to the public at 4 Peter Street, Soho, London.