New York has a rich history as a breeding ground for music, serving as the birthplace for some of the most valuable elements of American culture.
There are so many places to catch a show on any given night between the five boroughs that it can be overwhelming to choose where to go at times. And as soon as one spot closes its door, another opens down the block.
Here are 8 of the coolest concert venues for the ultimate live music experience in the city that (almost) never sleeps.
This historic venue (and restaurant) located in Greenwich Village near Washington Square Park has seen jazz icons like Dizzy Gillespie, Sarah Vaughan and Art Blakey bless the stage. Established in 1981 by Danny Bensusan, it served as NYC's premier jazz club. In 2001, the brand expanded to Half Note Records.
Located in North Williamsburg, this DIY venue hosts some of the most laid-back events where local celebrities and indie music icons casually stroll in unnoticed. For those that need a break from all the action on the dance floor, there's easy access to the restaurant and bar out front.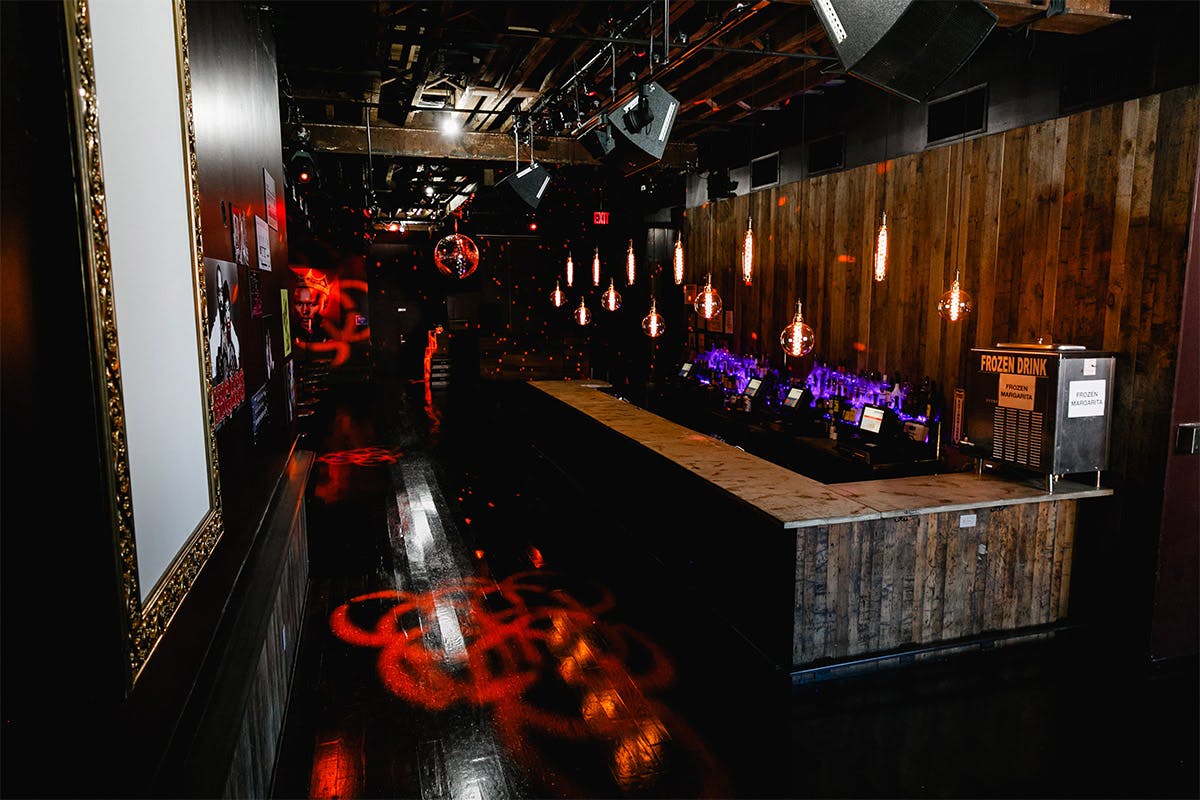 This industrial nightclub is like a playground for ravers with two dance floors, an Alpha Dynacord sound system, and a bar to keep the positive vibes flowing all night long. House and techno music lovers, this spot was practically made for you. The name comes from a character in the '80s German crime TV show 'Tatort'—frequenters will spot portraits and projections of him within the venue.
This world music venue and restaurant is tucked away in SoHo toward Hudson Square. Owner Larry Gold reportedly opened SOB's in 1982 as an effort to give more exposure to the Afro-Latino Diaspora. Notable performers of the past and present that have literally made the walls shake include Marc Anthony, Celia Cruz, Erykah Badu, Kanye West, OutKast, M.I.A., Kid Cudi and J. Cole.
Local artists and designers connect at this Andy Warhol-themed bar and nightclub located in South Williamsburg. Oh, and the Korean fusion food will blow your mind. There are also plenty of neon signs decorating the walls to use for photos on the 'gram.
The Lower East Side comes alive at night and there's no better spot to get in on some live music action than this indie rock bar (which was previously a Puerto Rican-owned bodega and butcher shop). Artists that have gone on to become international icons like Lady Gaga and Lana Del Rey have performed downstairs in the venue's tiny basement.
This former warehouse deep in the trenches of Bushwick is the new hot spot for artists of all genres to take the stage. The two-story space is broken up into three venues—the Hall which can fit 675 people, a cozy room dubbed Zone One, and the rooftop that hosts a series of intimate performances and DJ sets. There's also a cafe and bar called The Loft up on the second floor for guests who just want to chill.
Indie artists have been striving in this LES club since the '90s and it's where so many local bands have experienced their big breakout moment. Without it, we wouldn't have The Strokes in our lives.