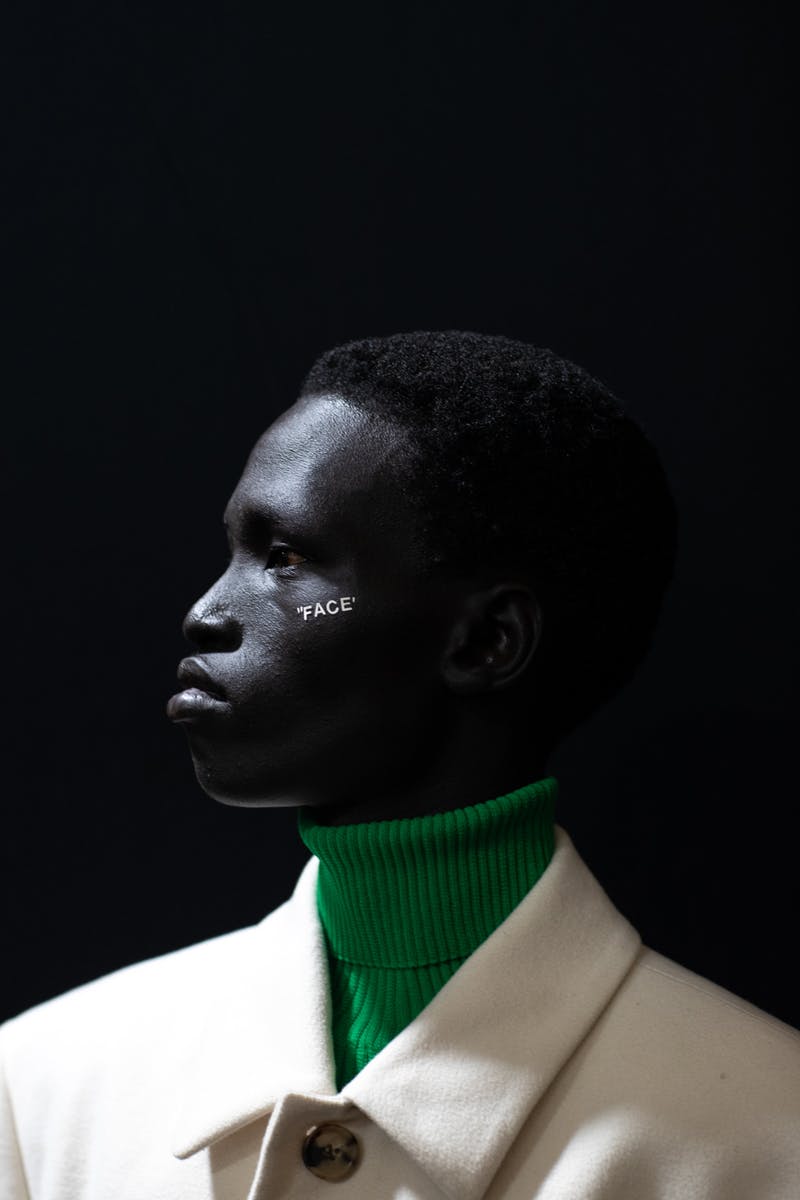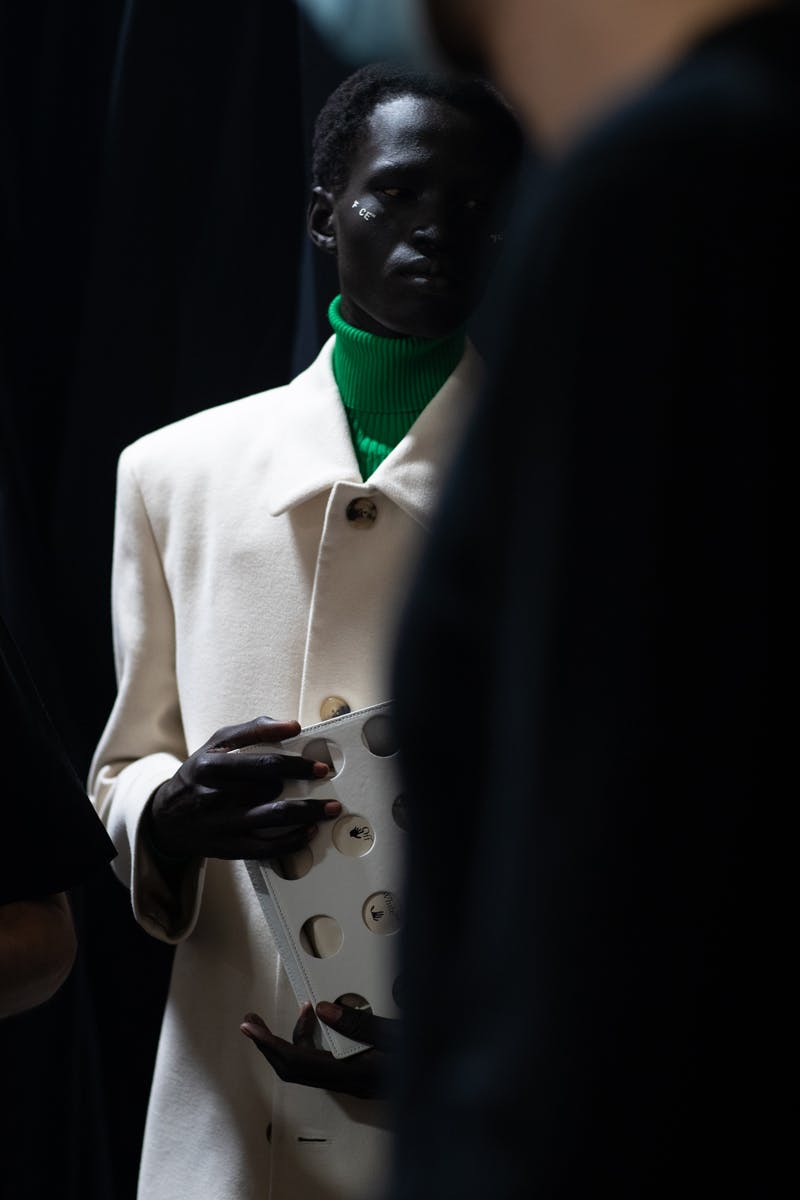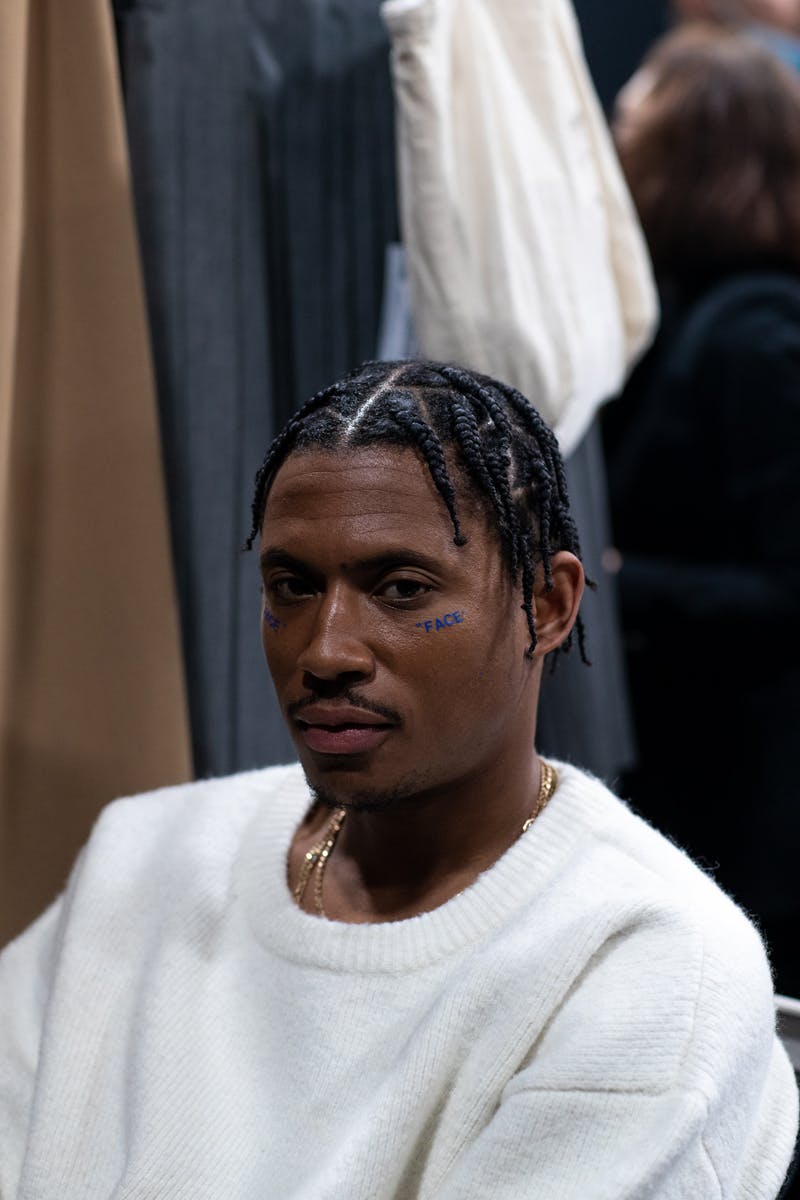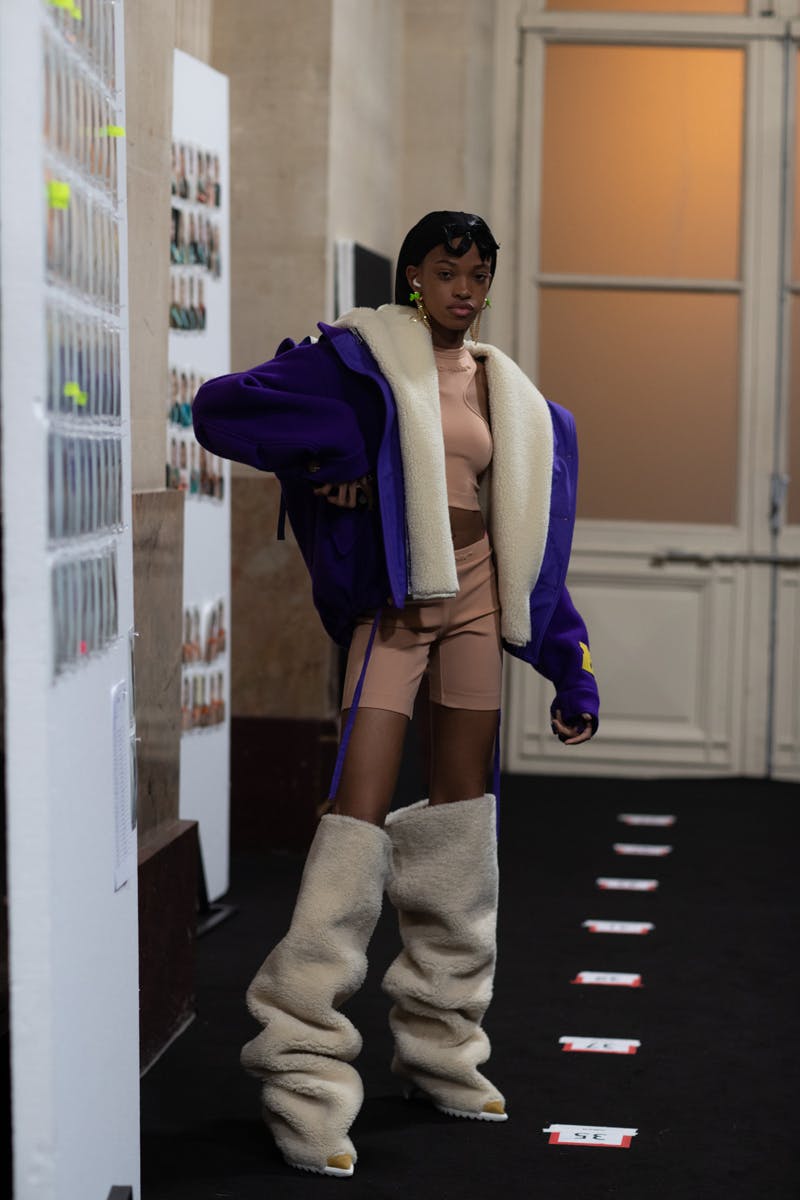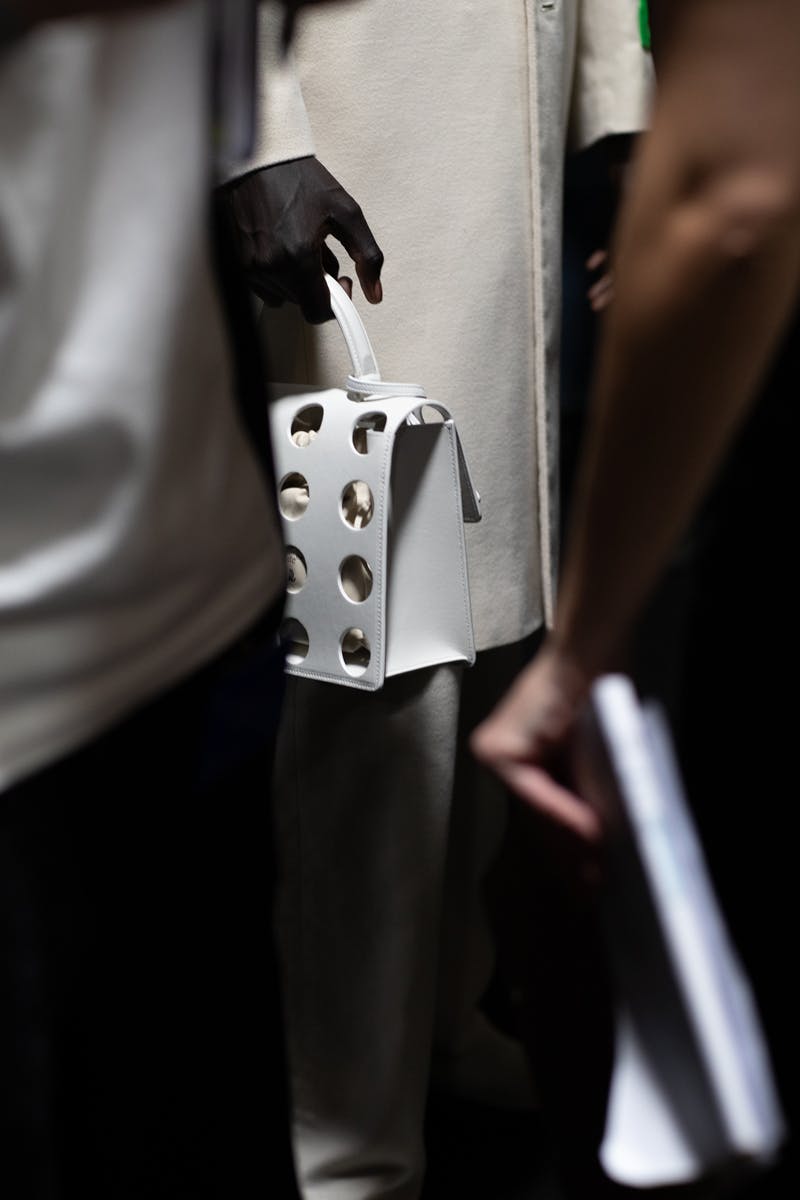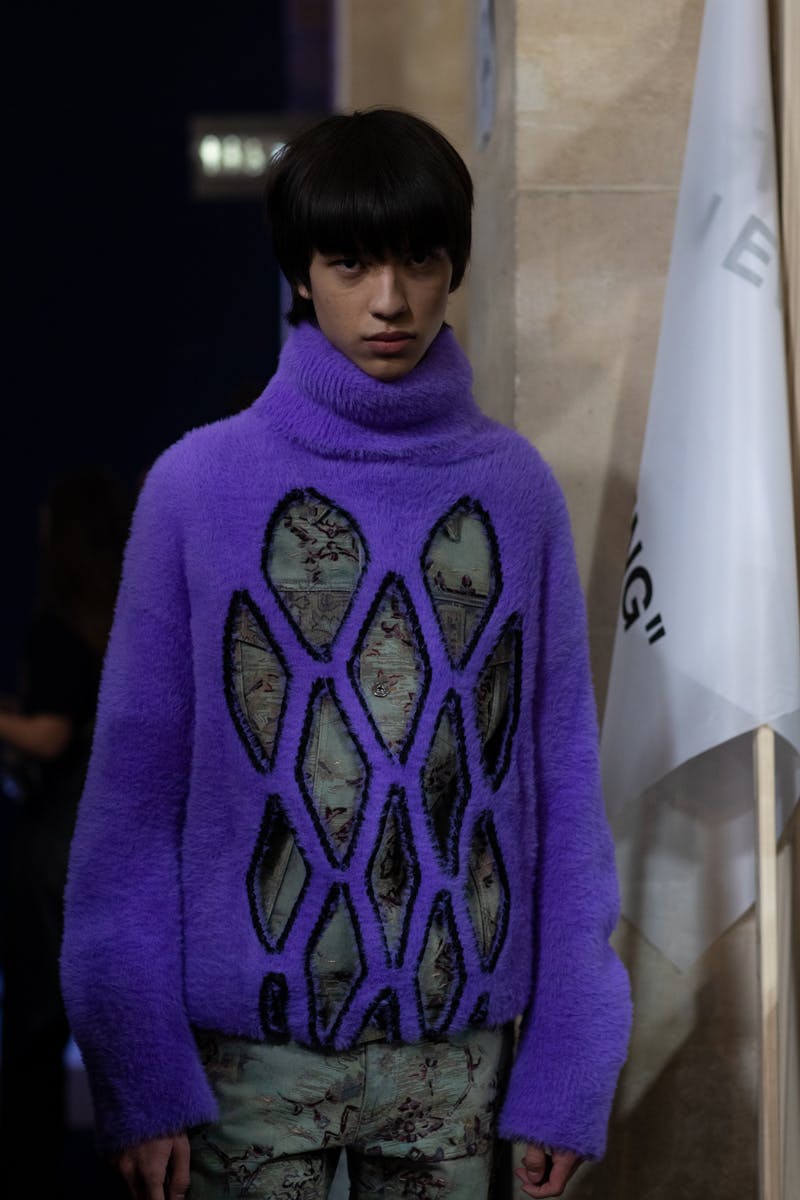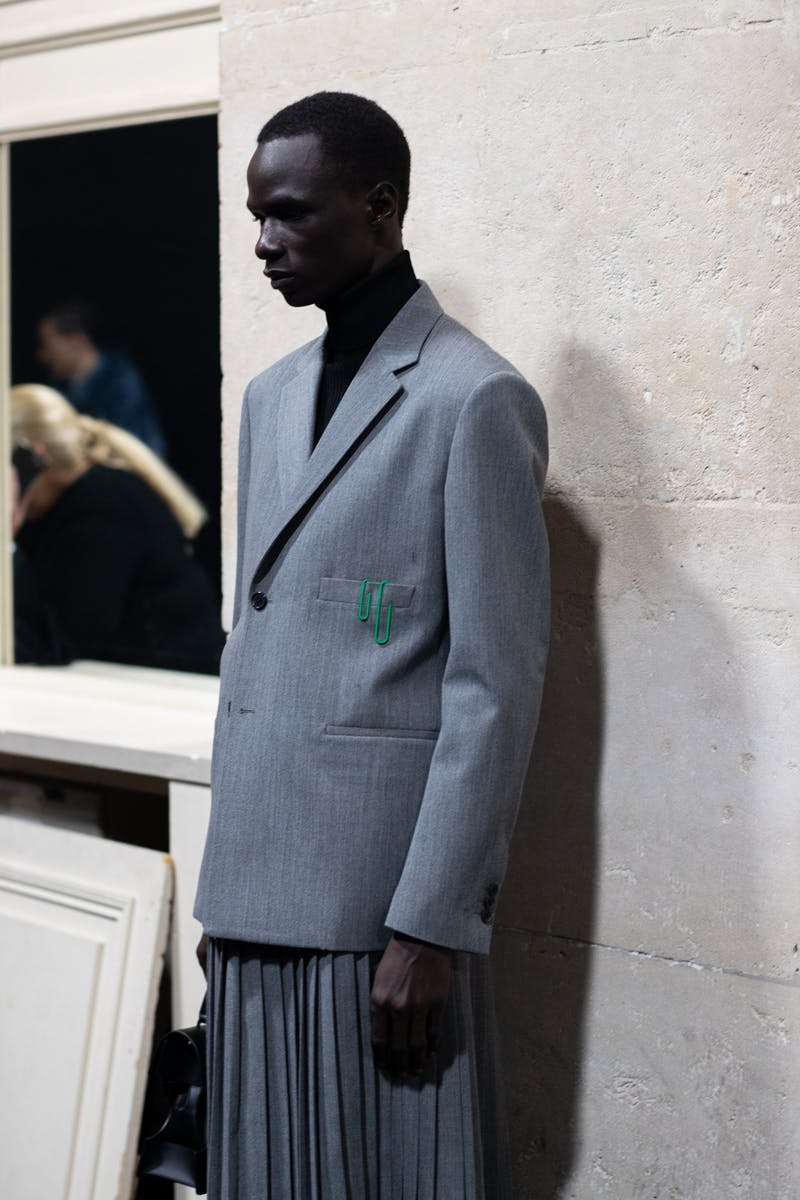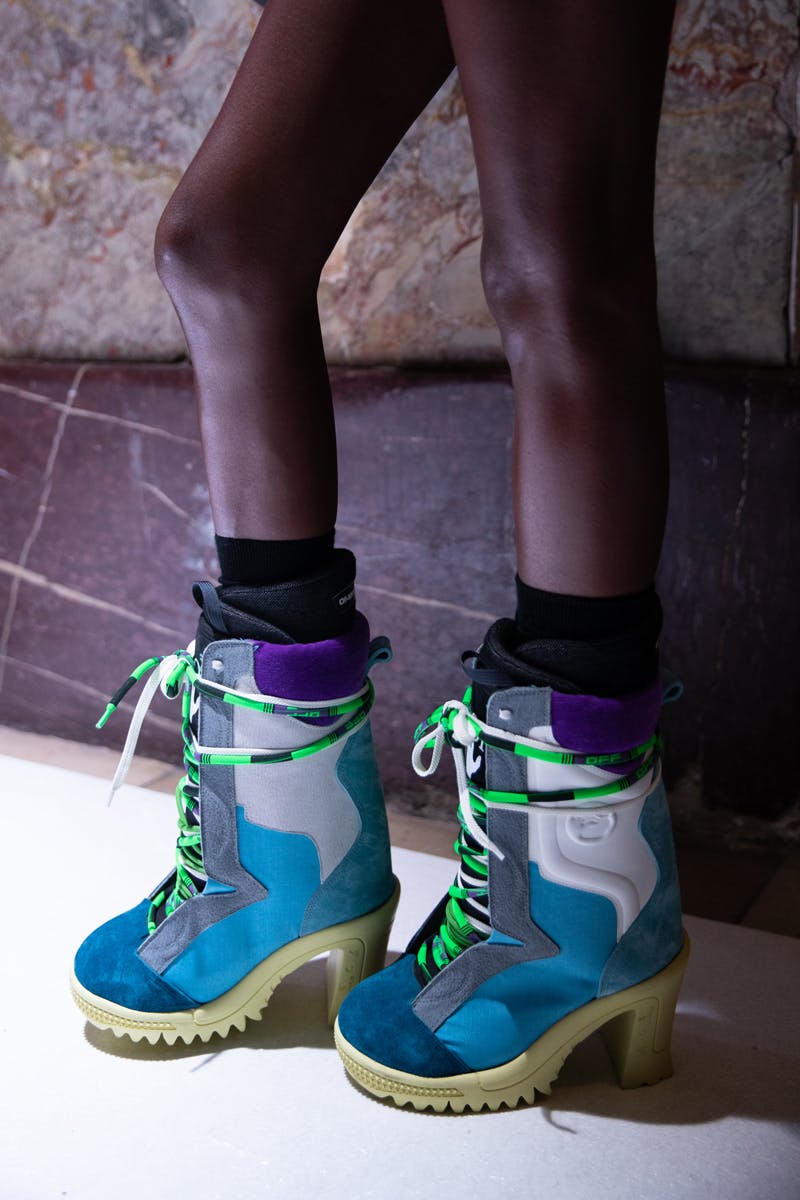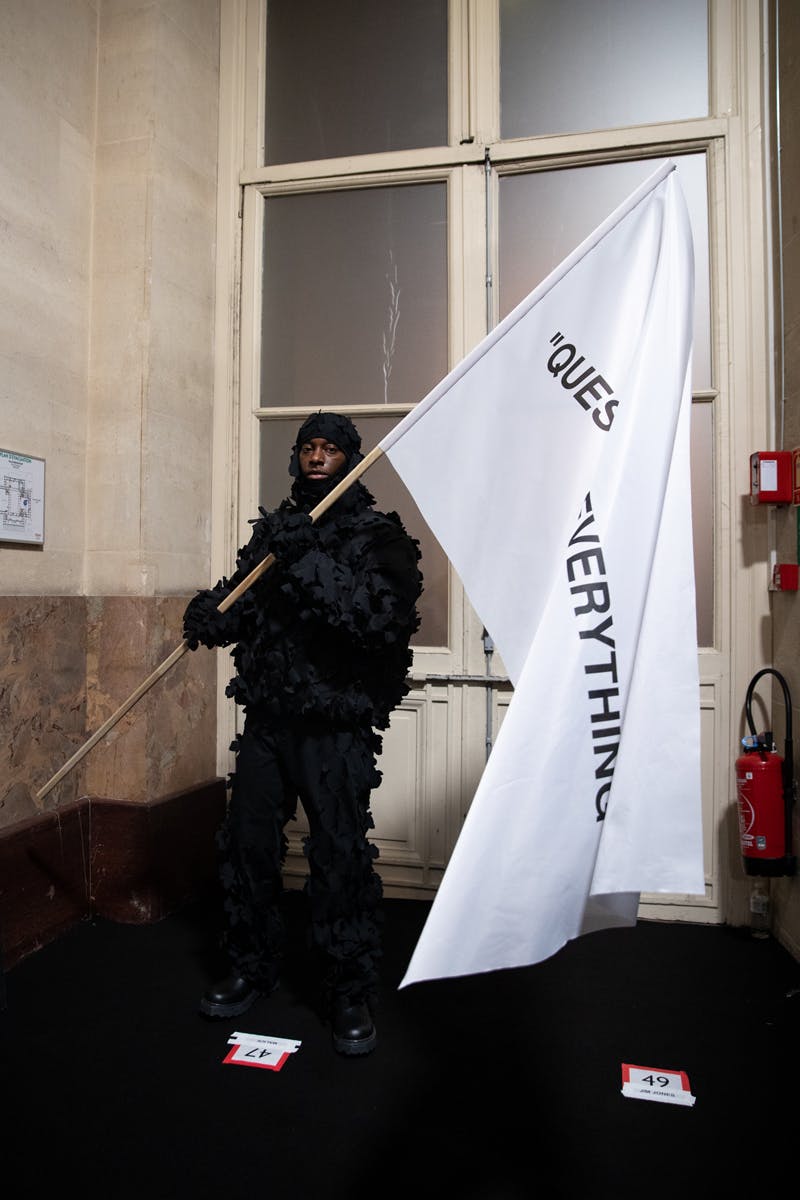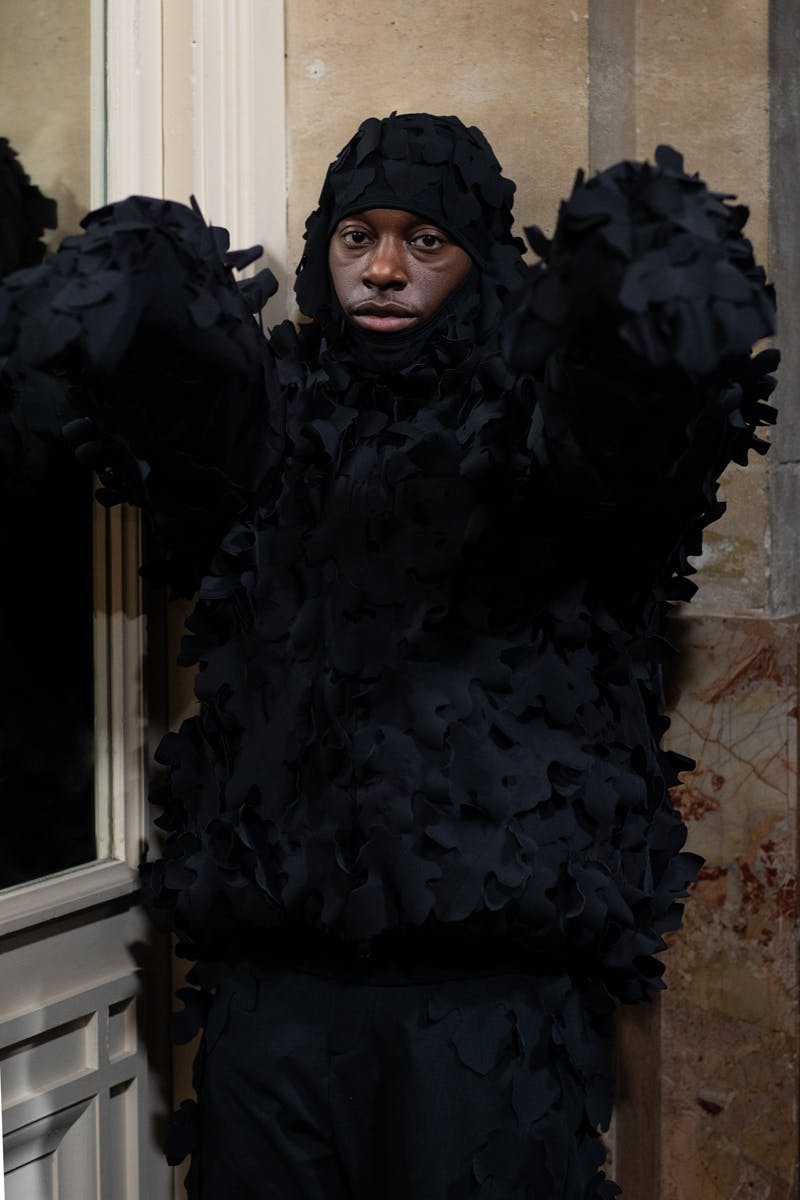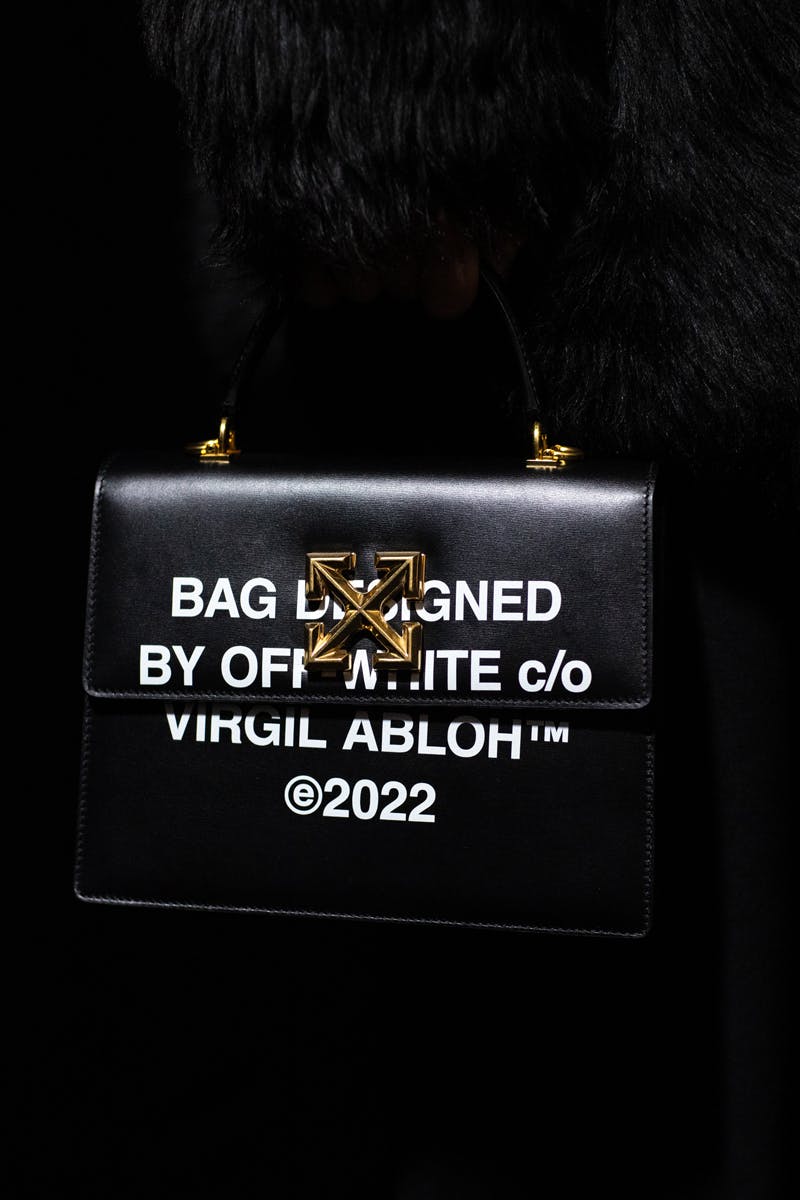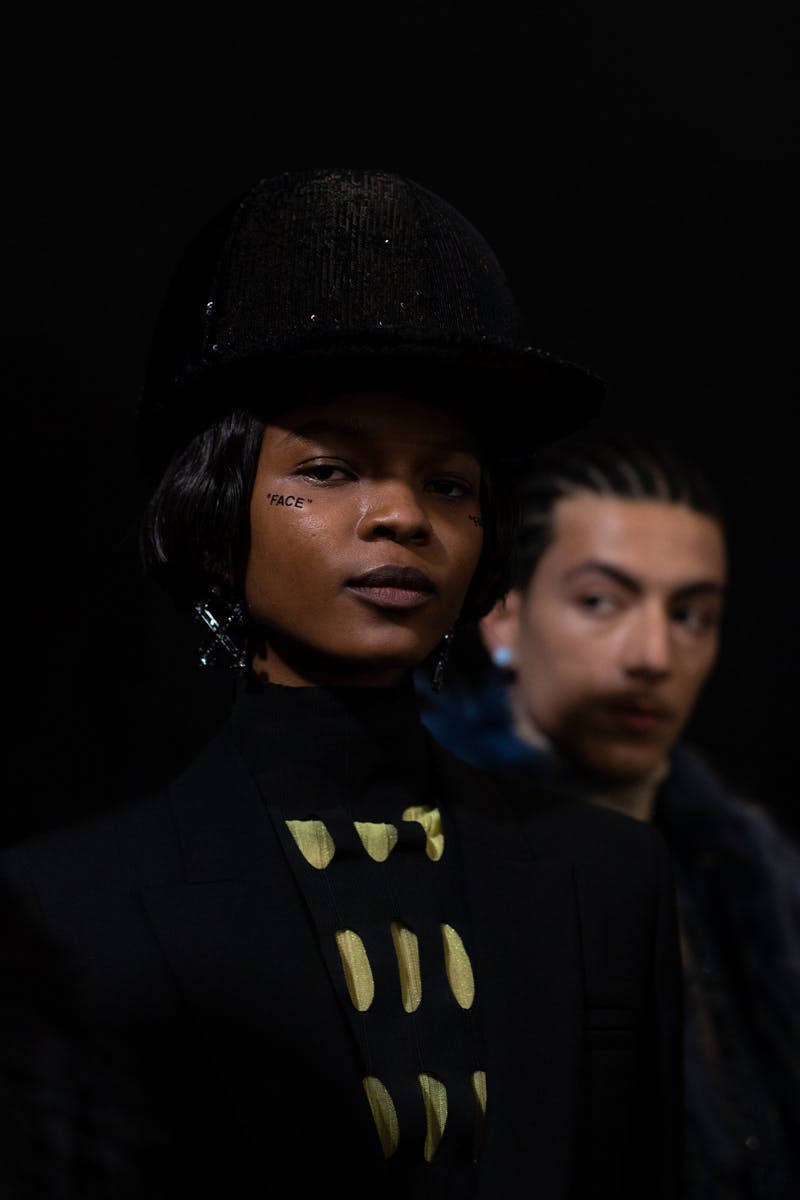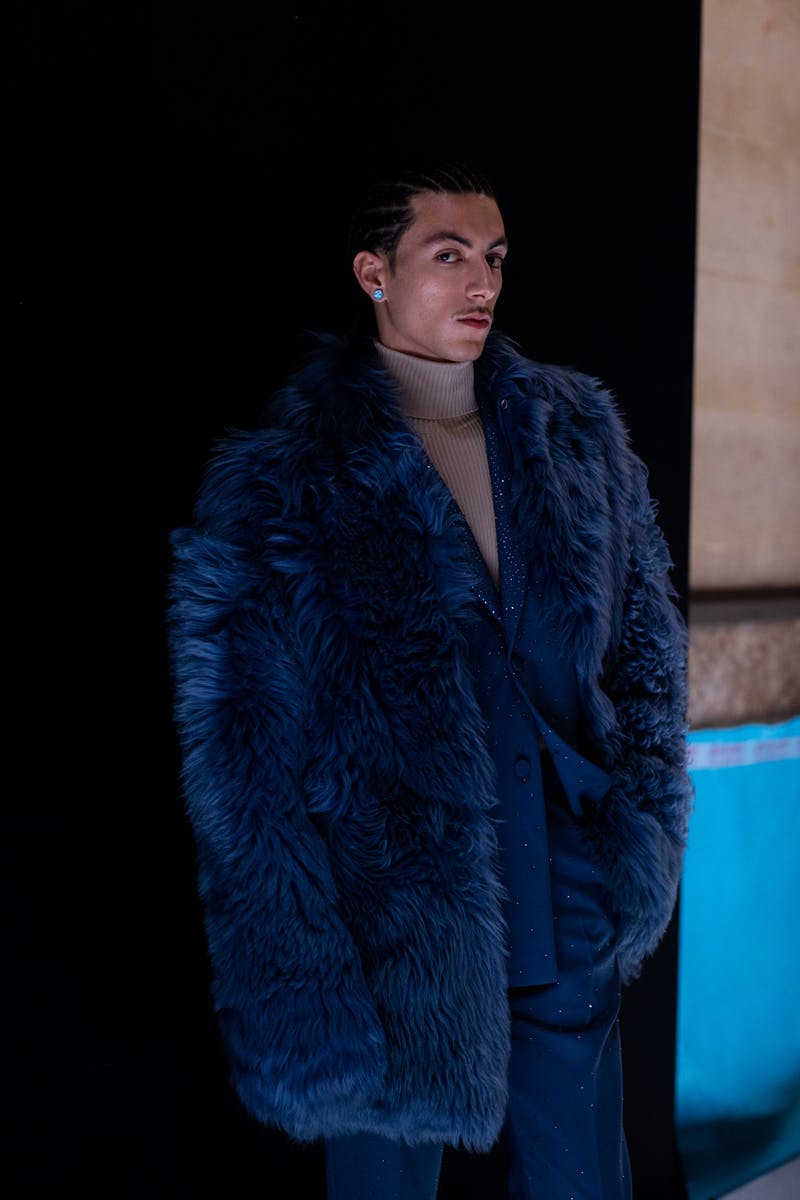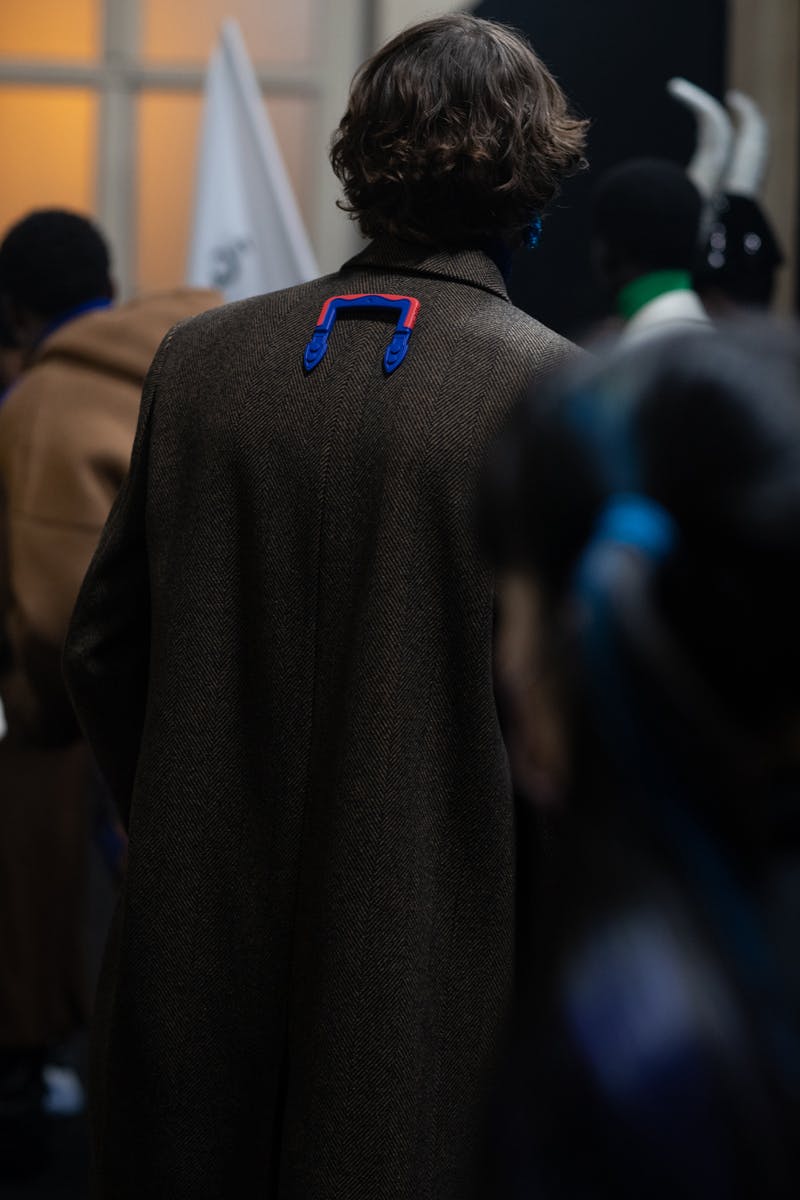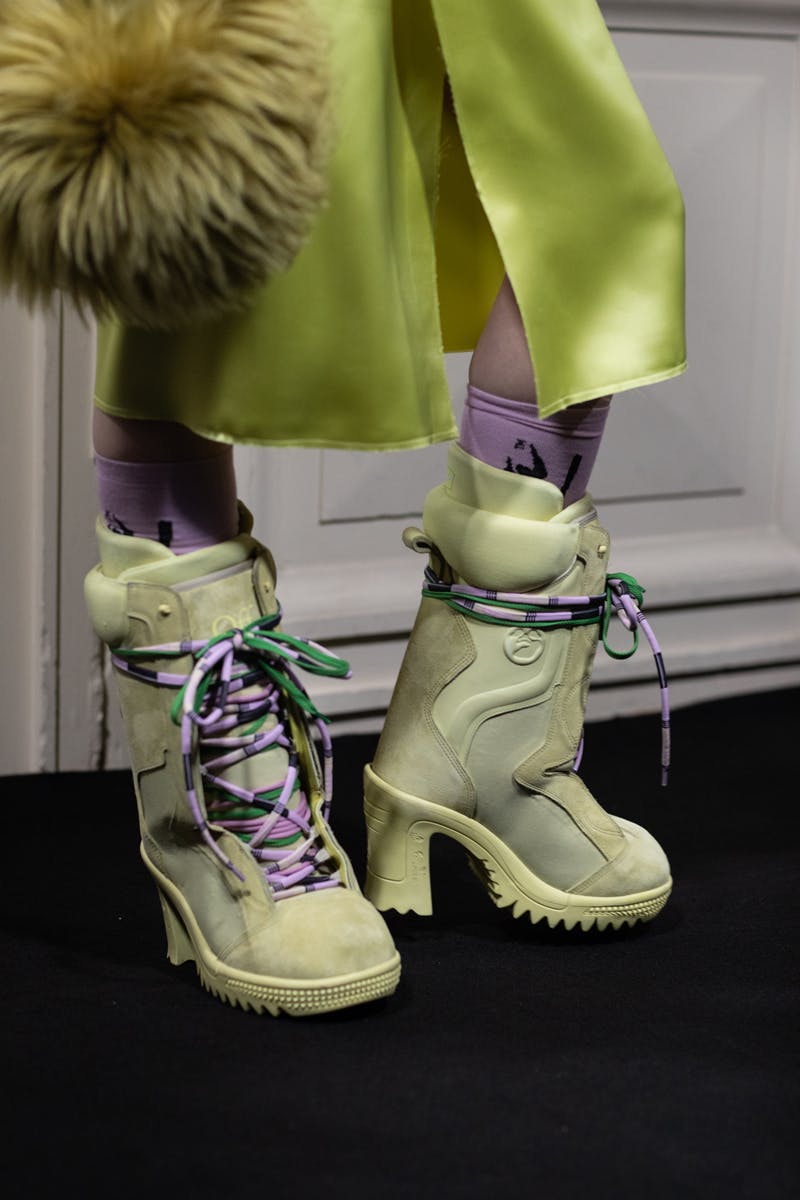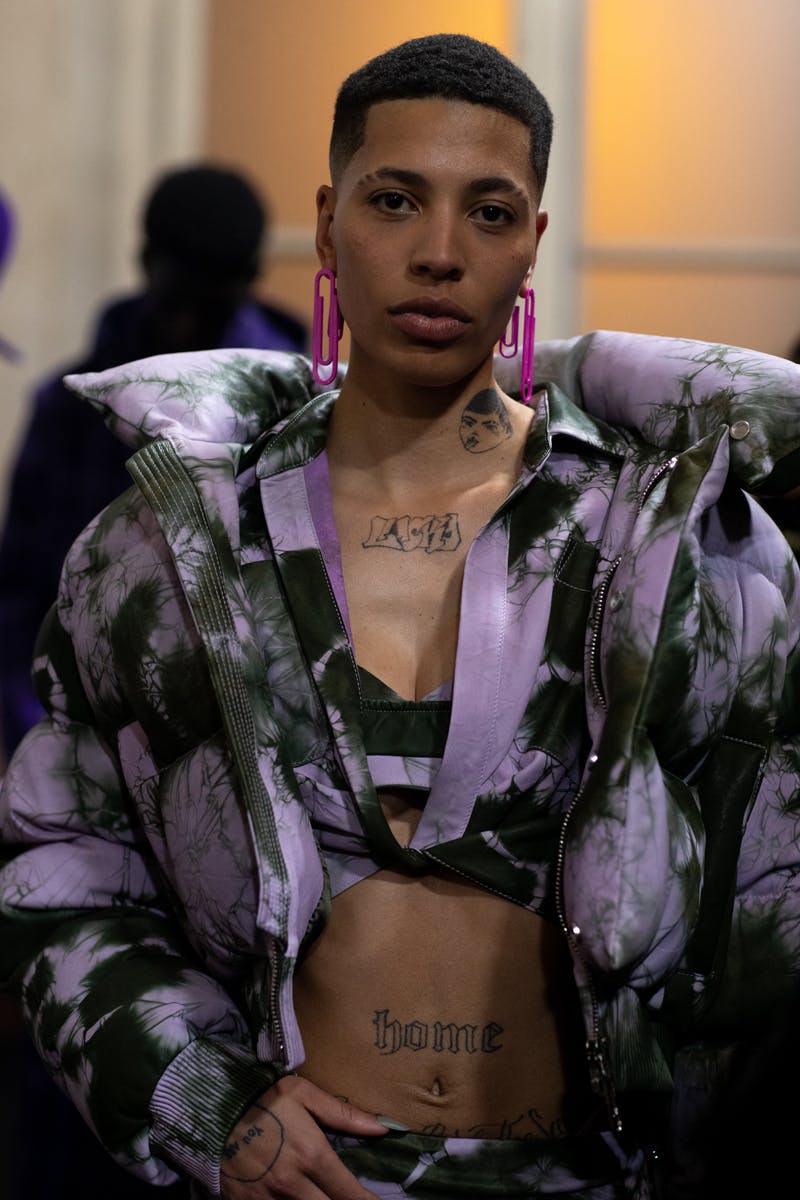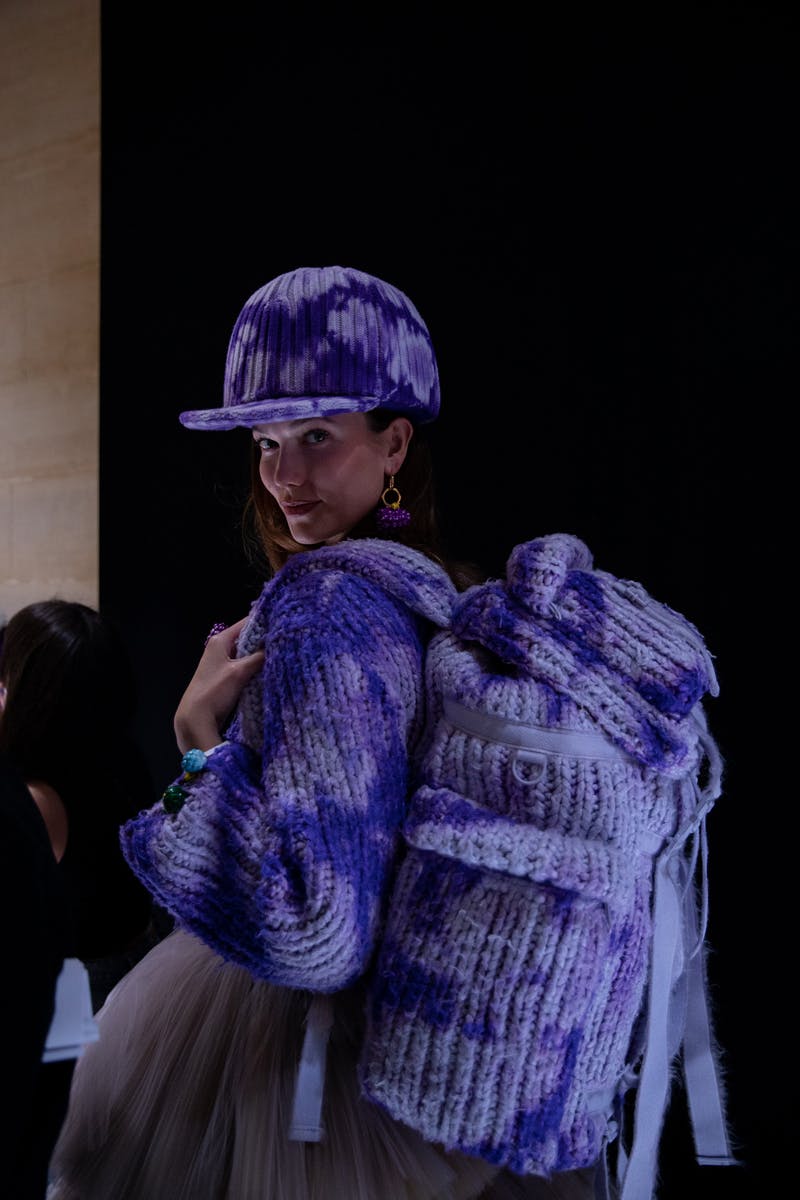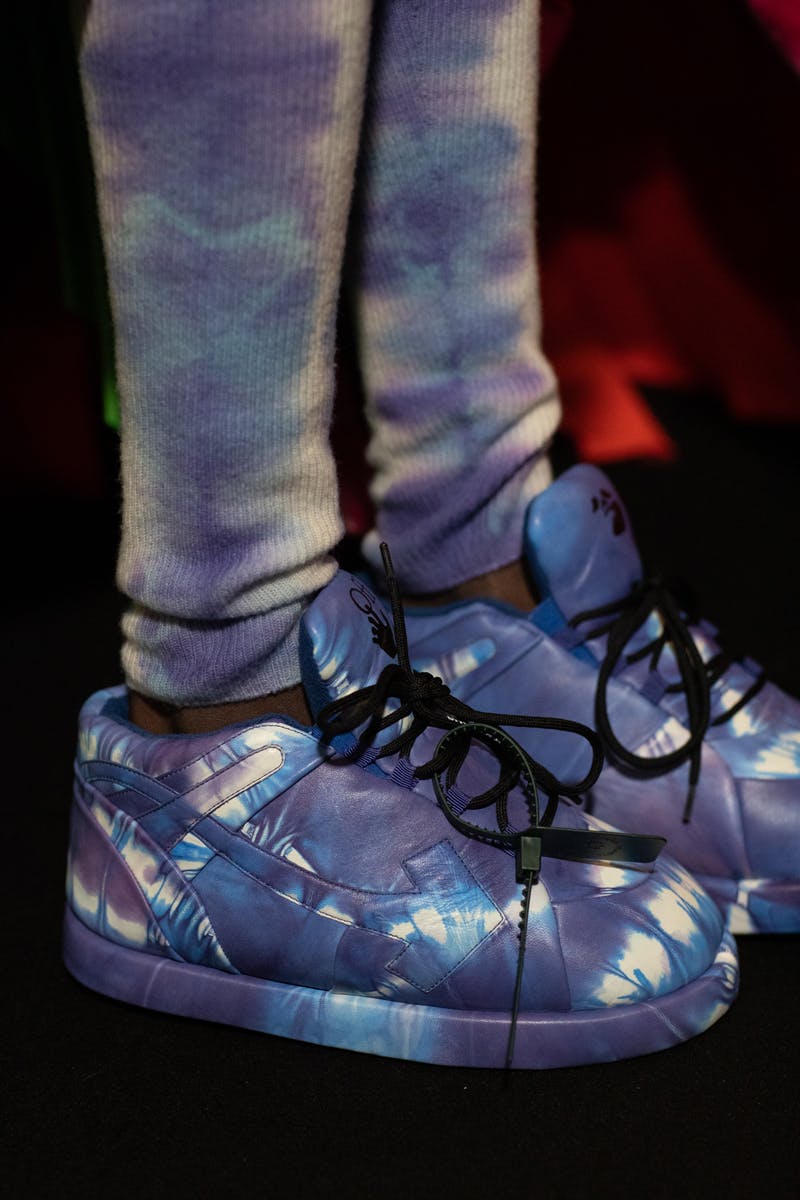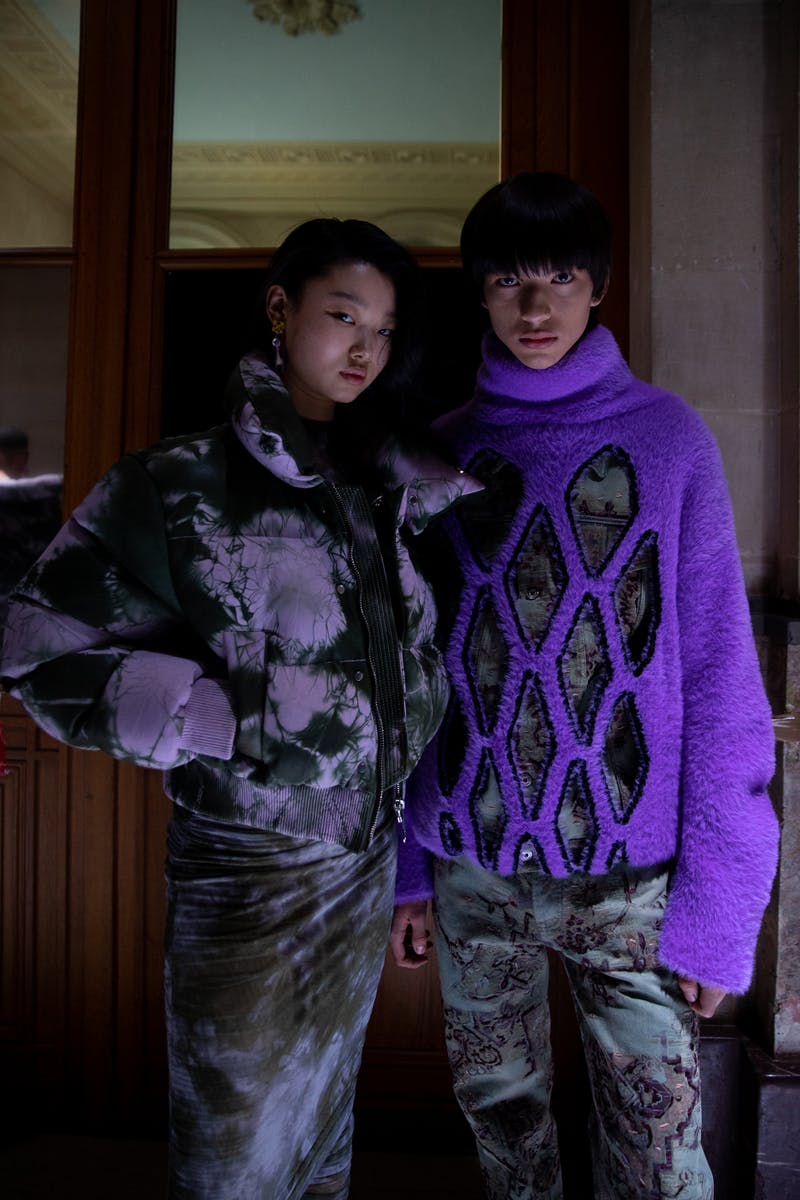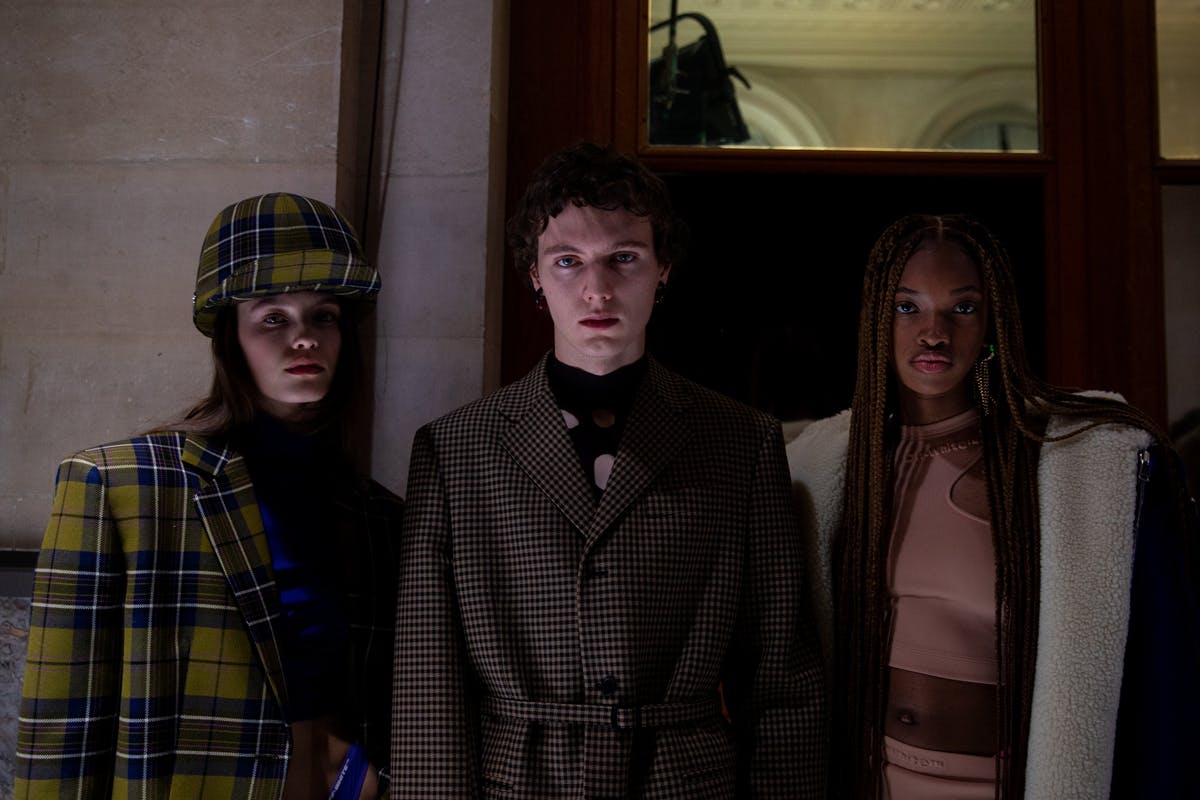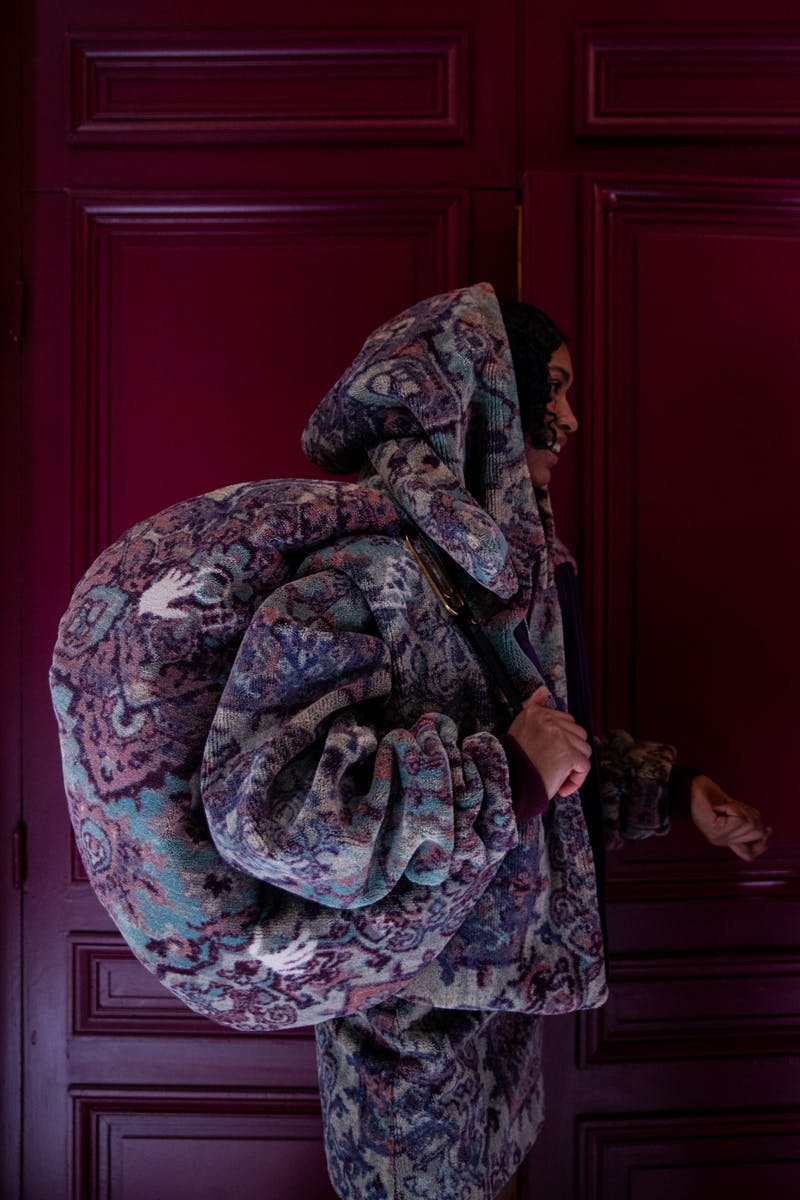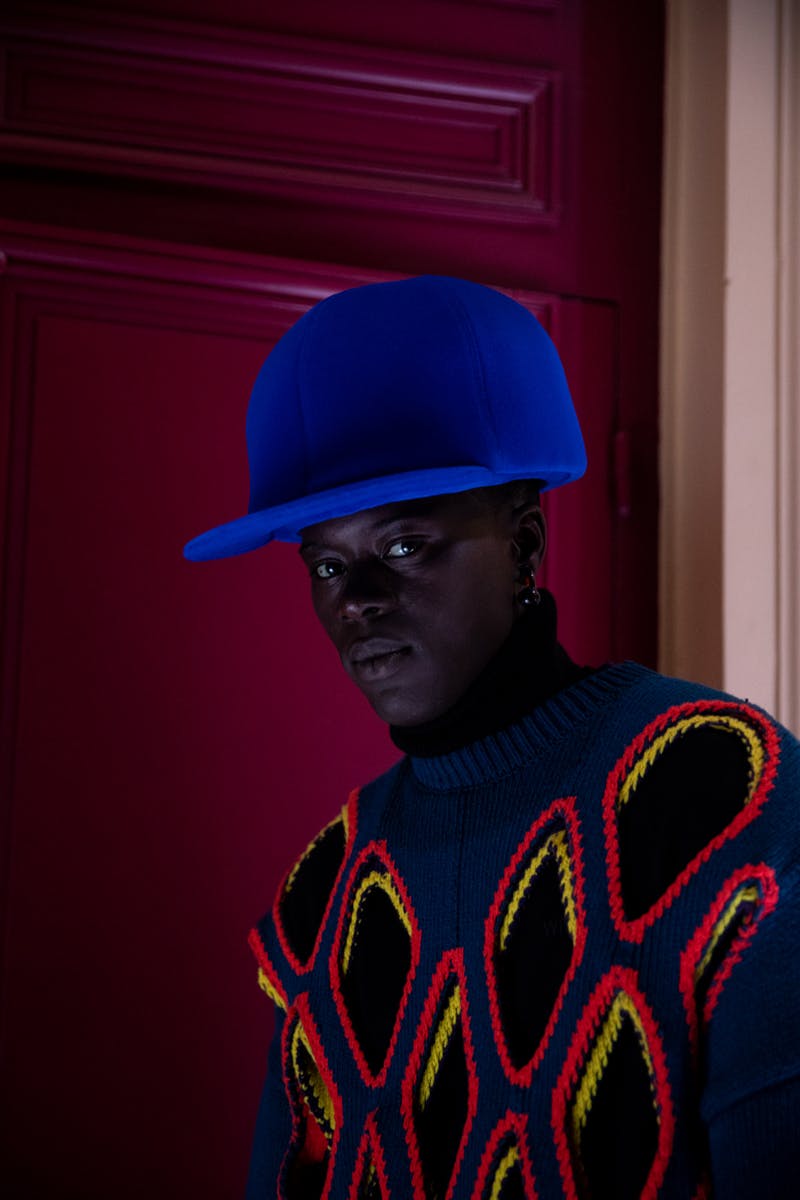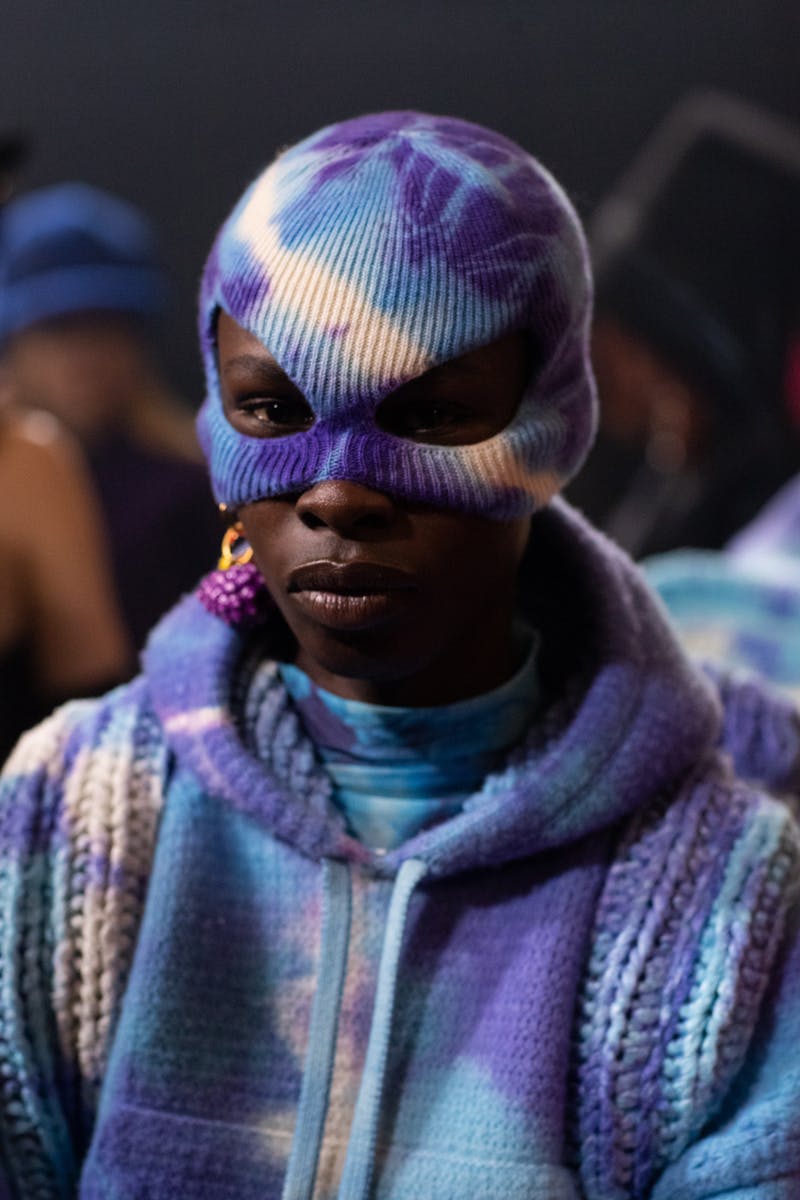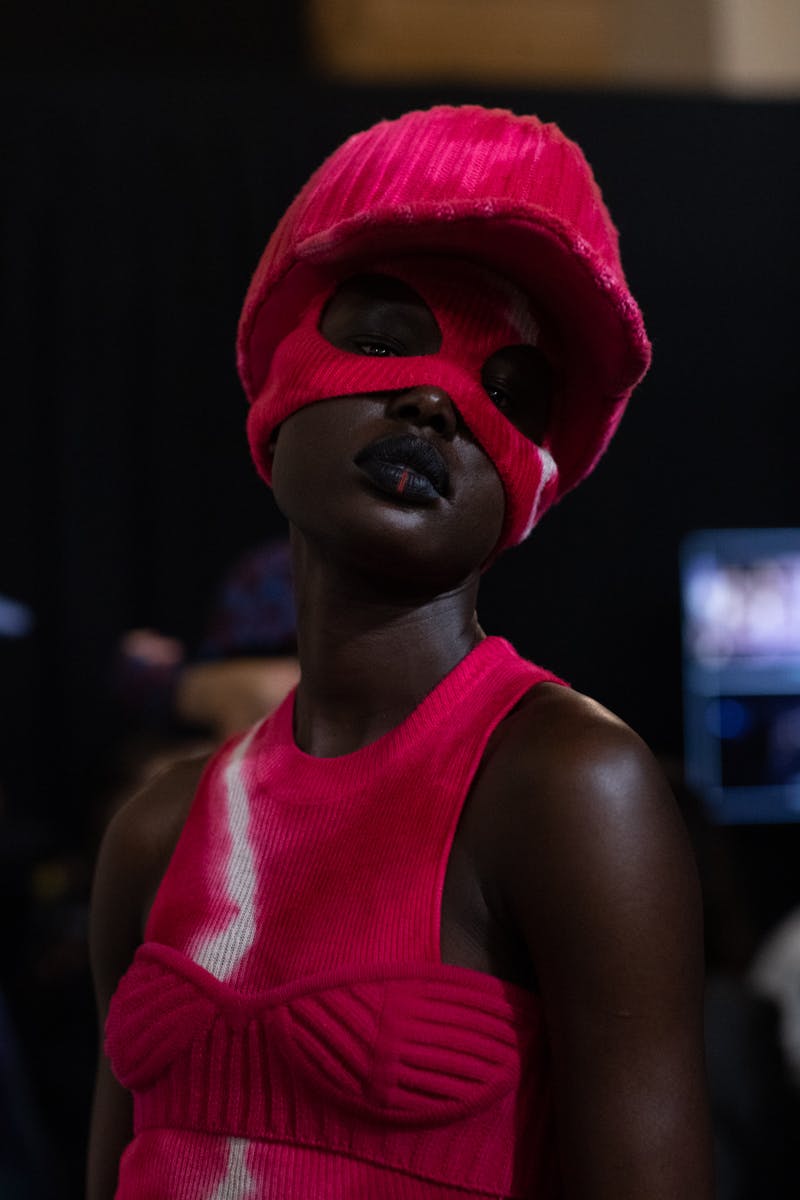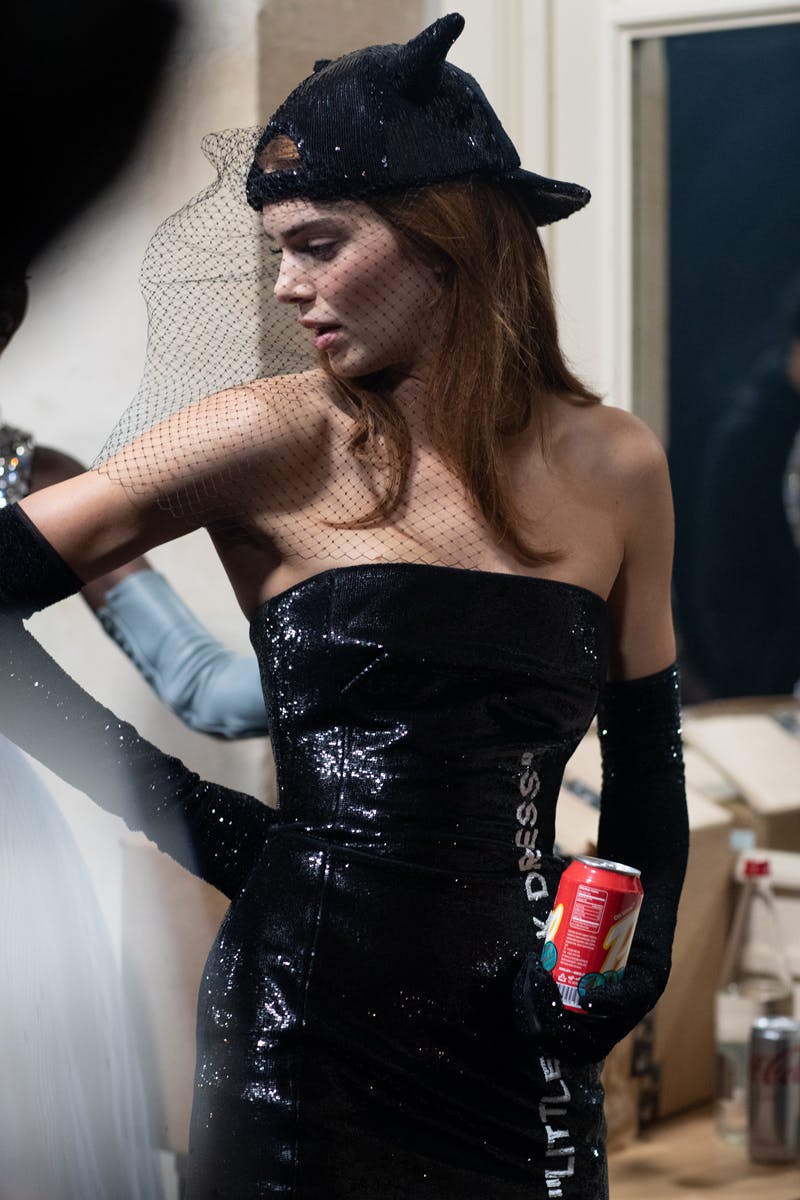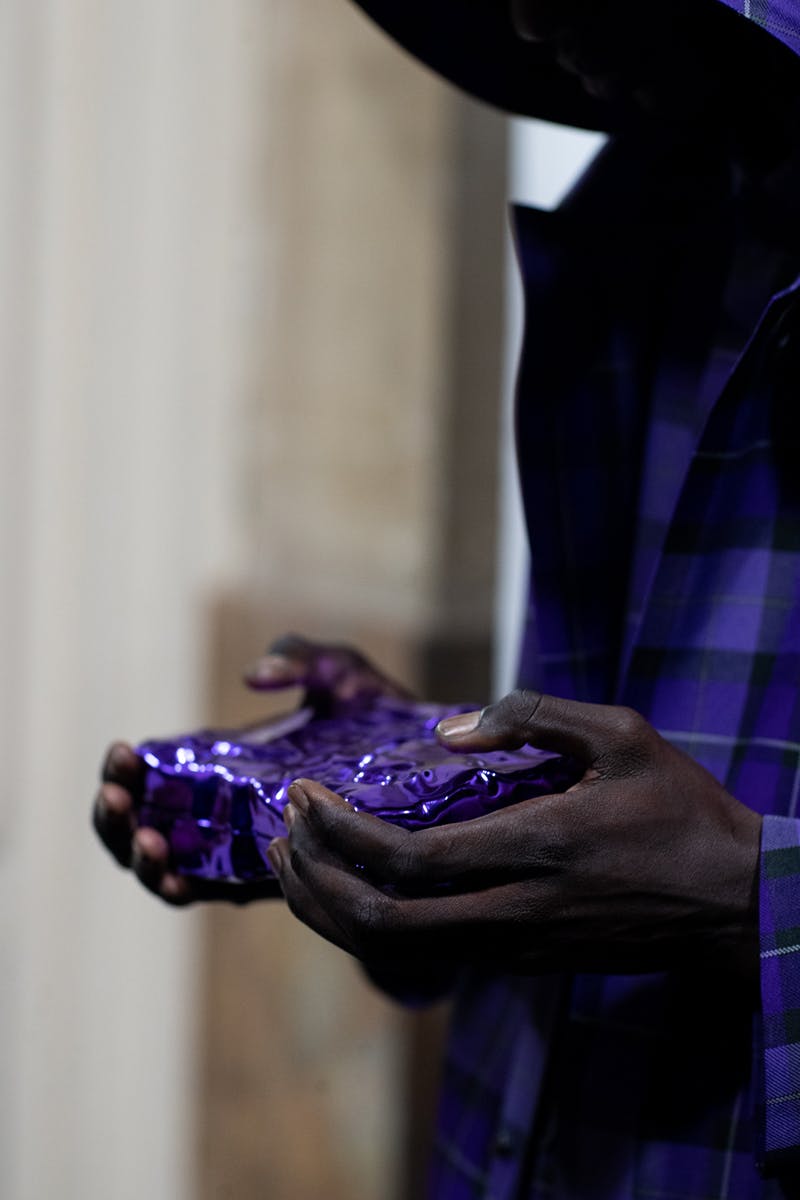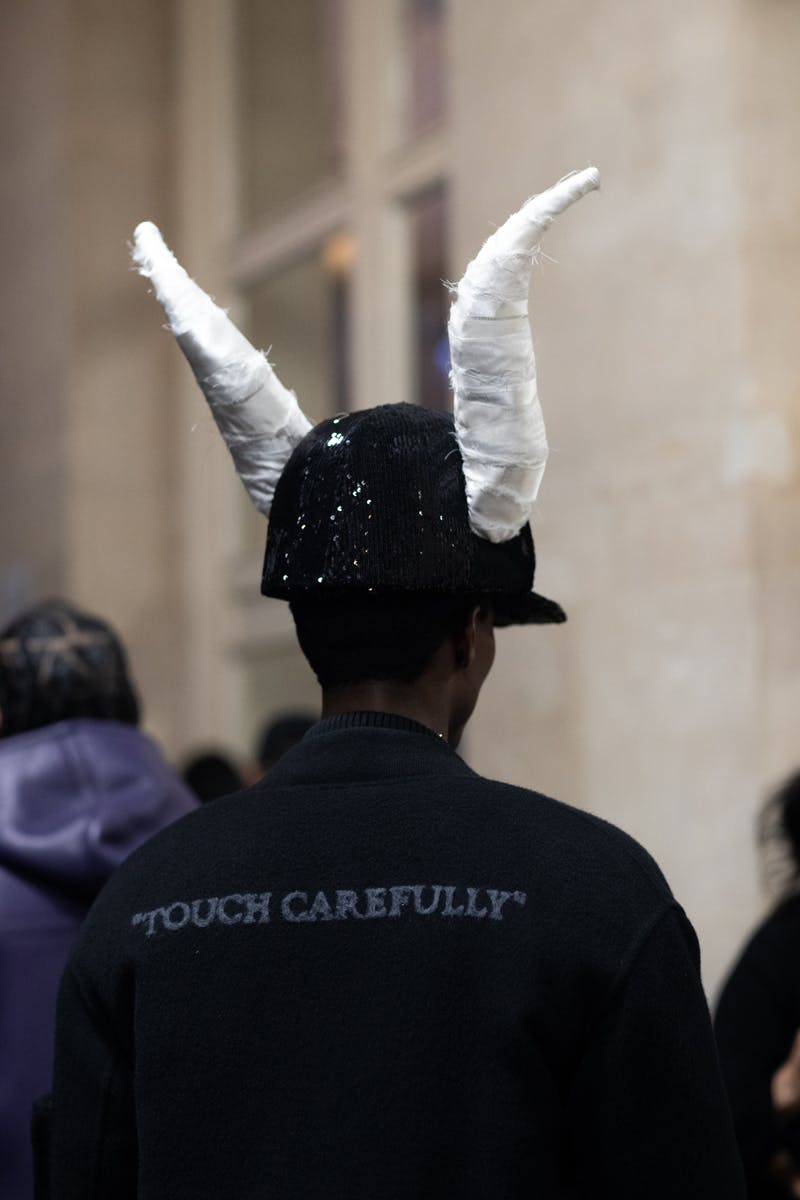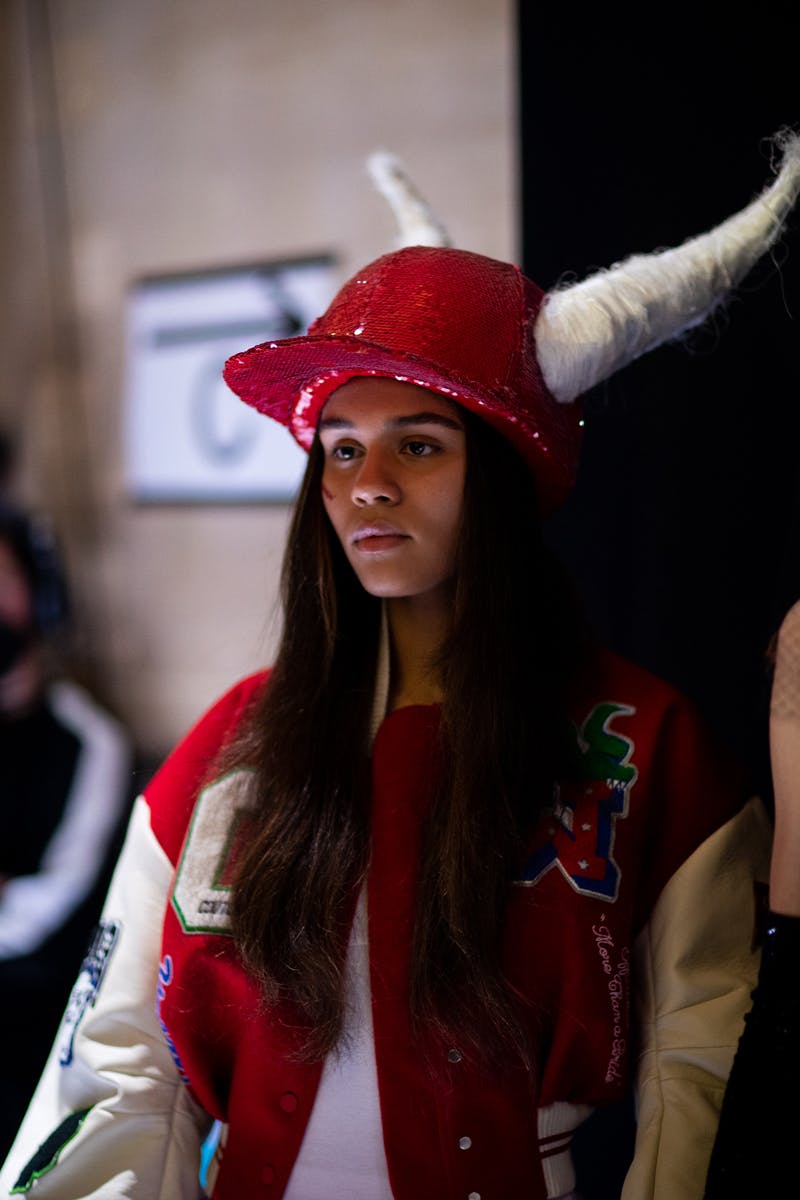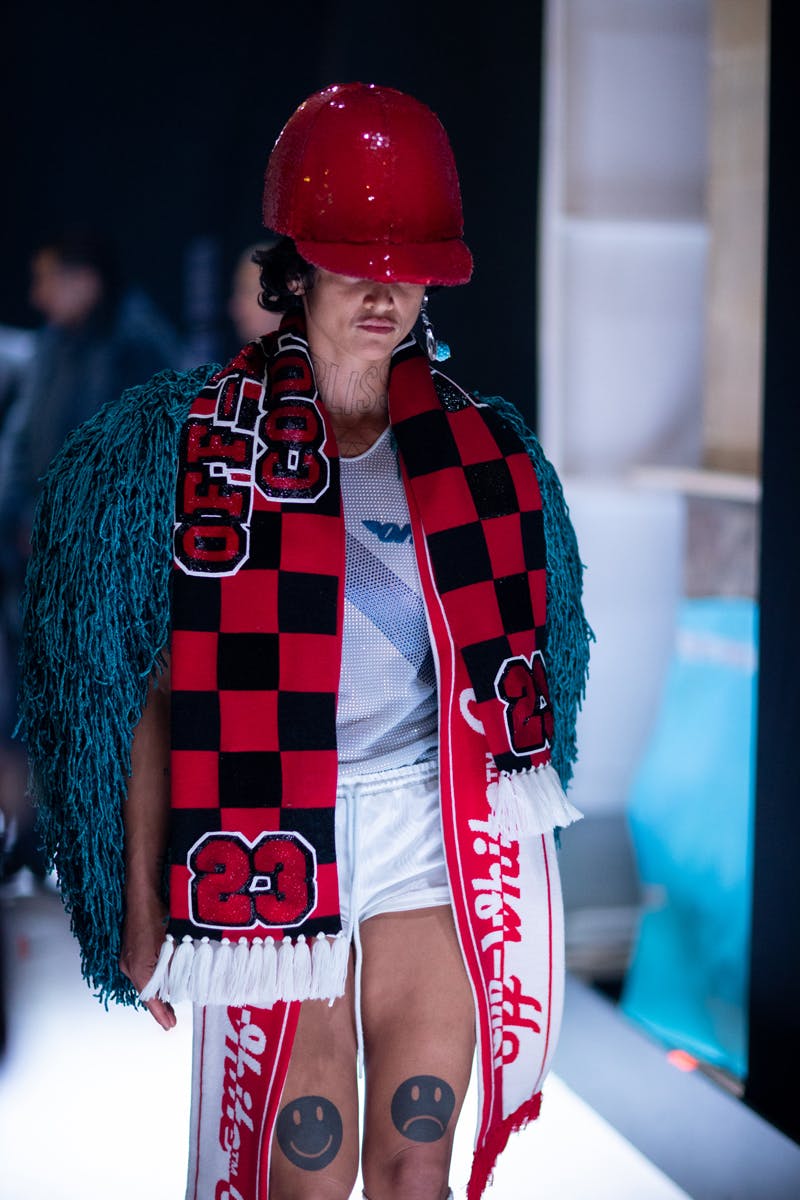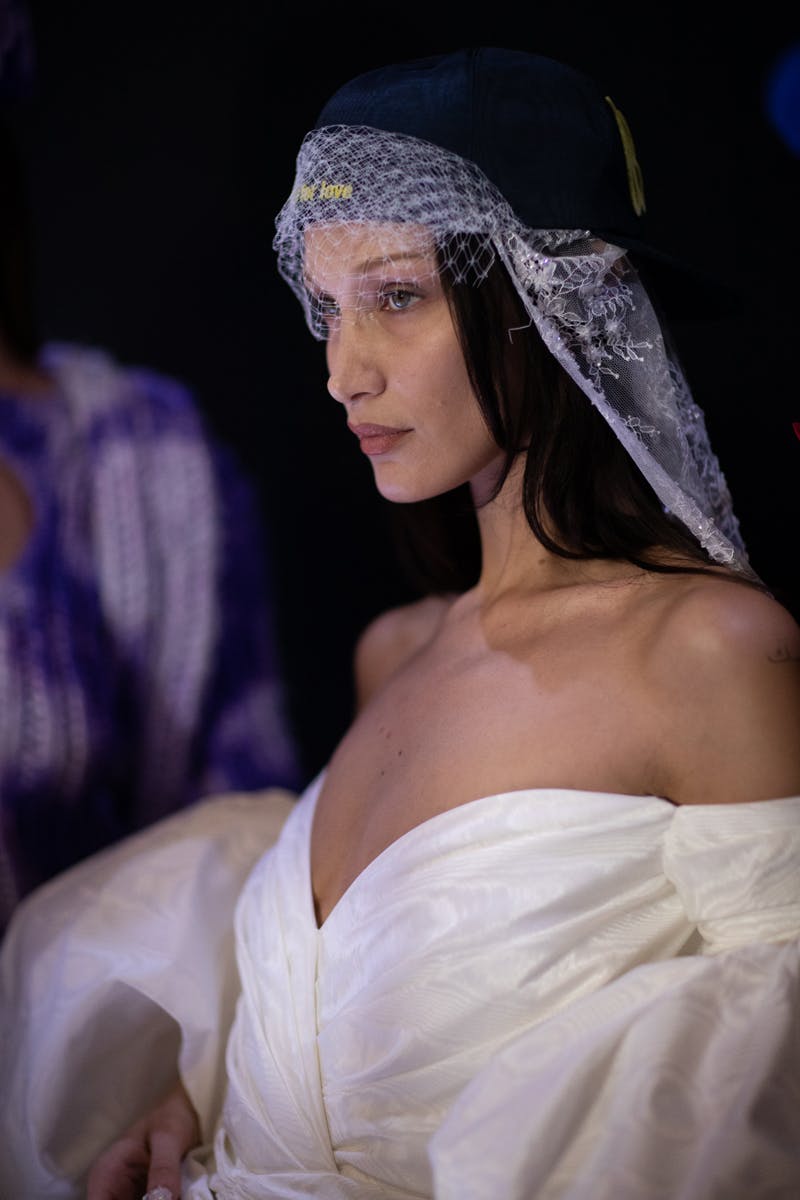 It's crazy to think of an Off-White™ without Virgil Abloh. I mean, his name is part of the branding. But this is a brand too big and too relevant to slow down, let alone shut down, so it's onwards and upwards for Fall/Winter 2022.
This being the first Off-White™ show since Abloh's passing in November 2021, there are big shoes to fill. However, no one is attempting to fit into them any time soon.
Instead, Off-White™ parents New Guards Group, Farfetch, and LVMH are content to guide the brand with Abloh's spirit.
Specifically, Off-White™ will be guided by the countless WhatsApp messages left behind by Virgil and shaped by the teams that already directed much of the brand's output.
"The number of ideas that we have directly from him — that were unmanageable on a daily, weekly and monthly basis [through WhatsApp] — it's endless," Off-White™ CEO Andrea Grilli said in a recent interview with Business of Fashion. "This is the legacy that we're going to build around."
Abloh was, after all, the consummate creative director.
He shepherded the right people to the right places and gave them ideas worth developing into product, rather than actually designing goods himself. The same teams are in place now that were in place when Abloh himself was overseeing Off-White™ and their jobs remain the same: bring Abloh's vivid imagination to life.
Grilli and New Guards founder Davide De Giglio have plans to bring in a creative "collective" for Off-White™, similar to Jean Paul Gaultier's rotating cast of collaborators and Maison Kitsuné's Guest Designer series (this may or may not be the case at Louis Vuitton, where Abloh was artistic director).
With this in mind, Off-White™ FW22 has no external director and remains an expression of Abloh's creative id.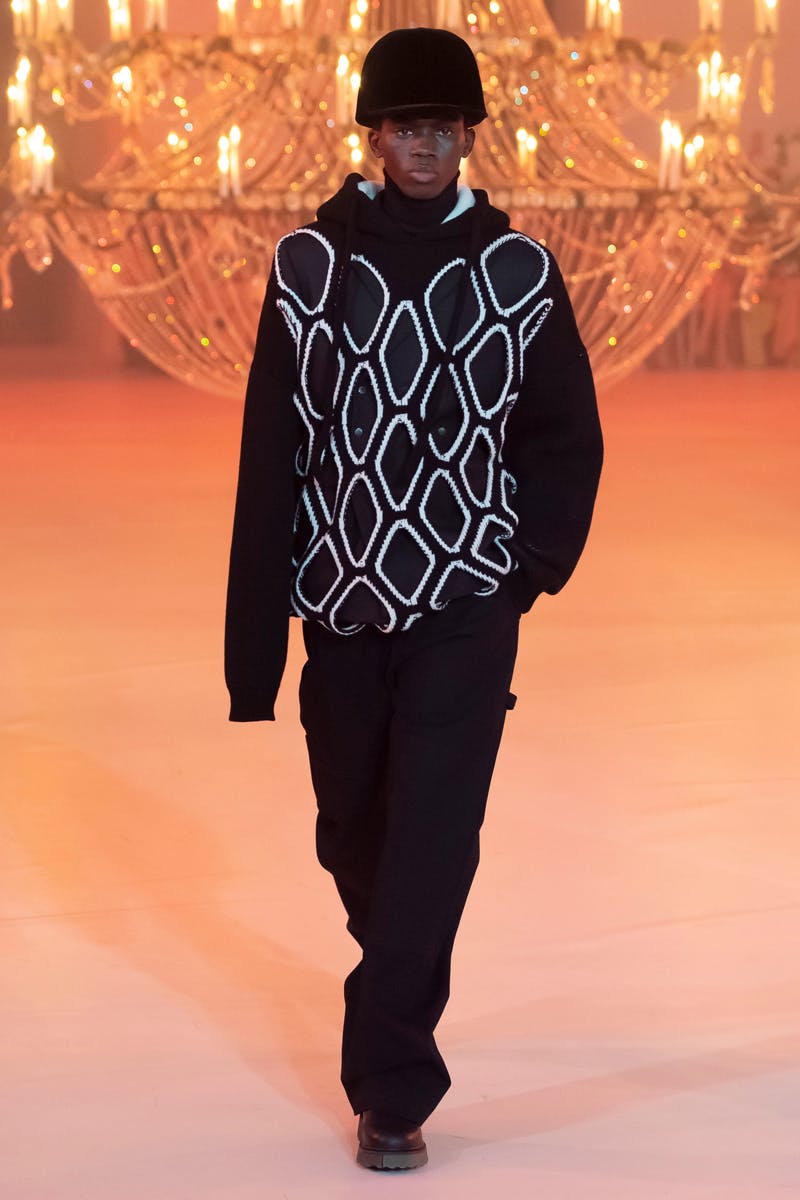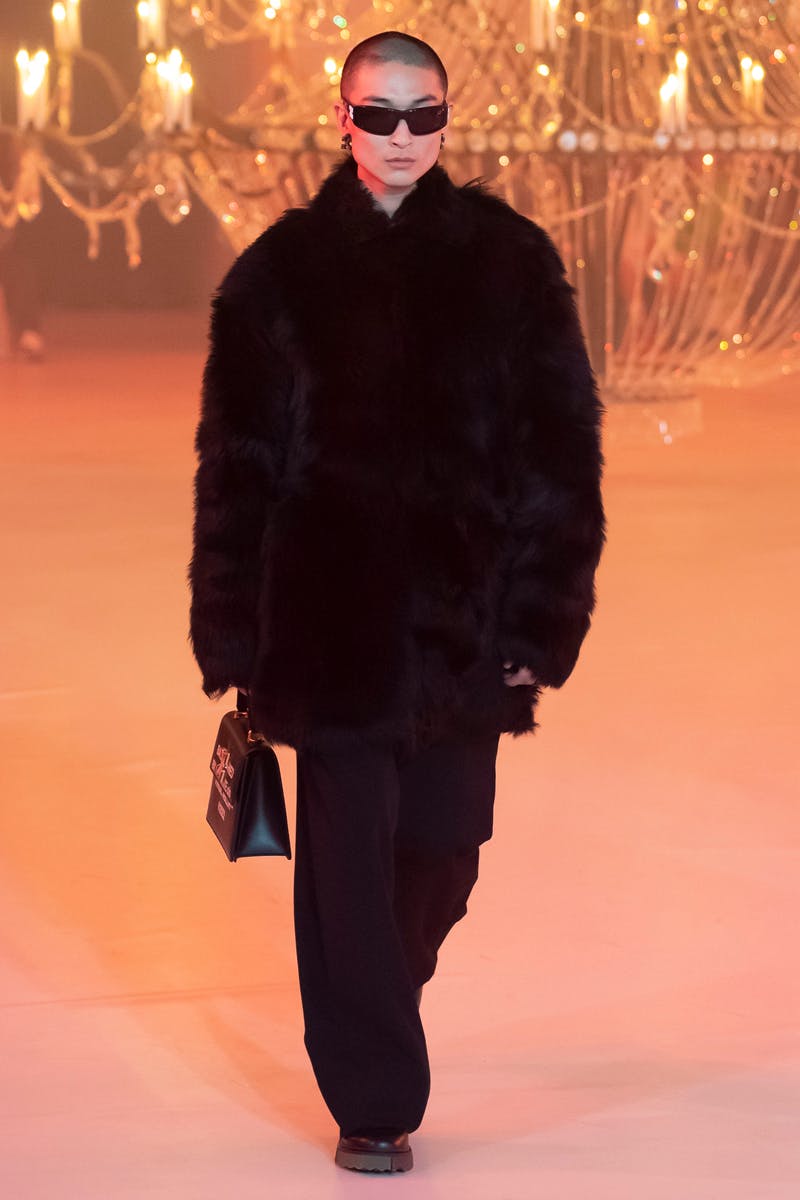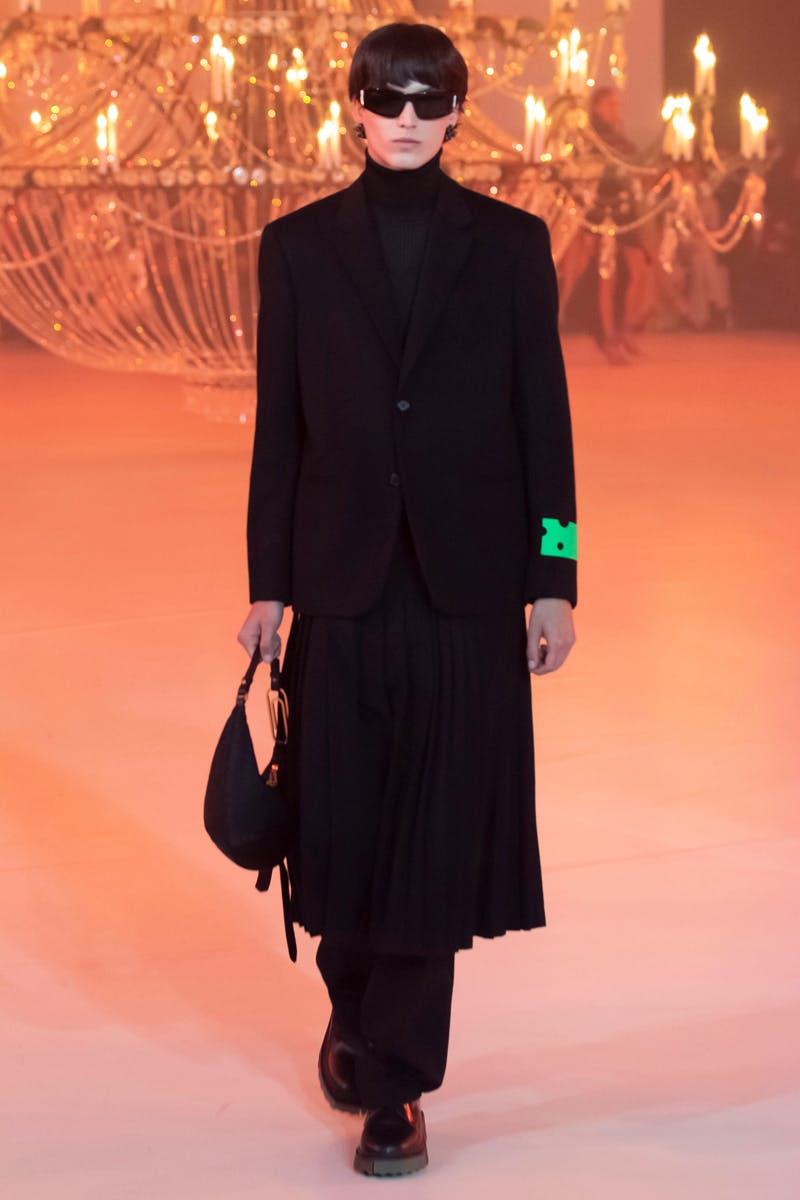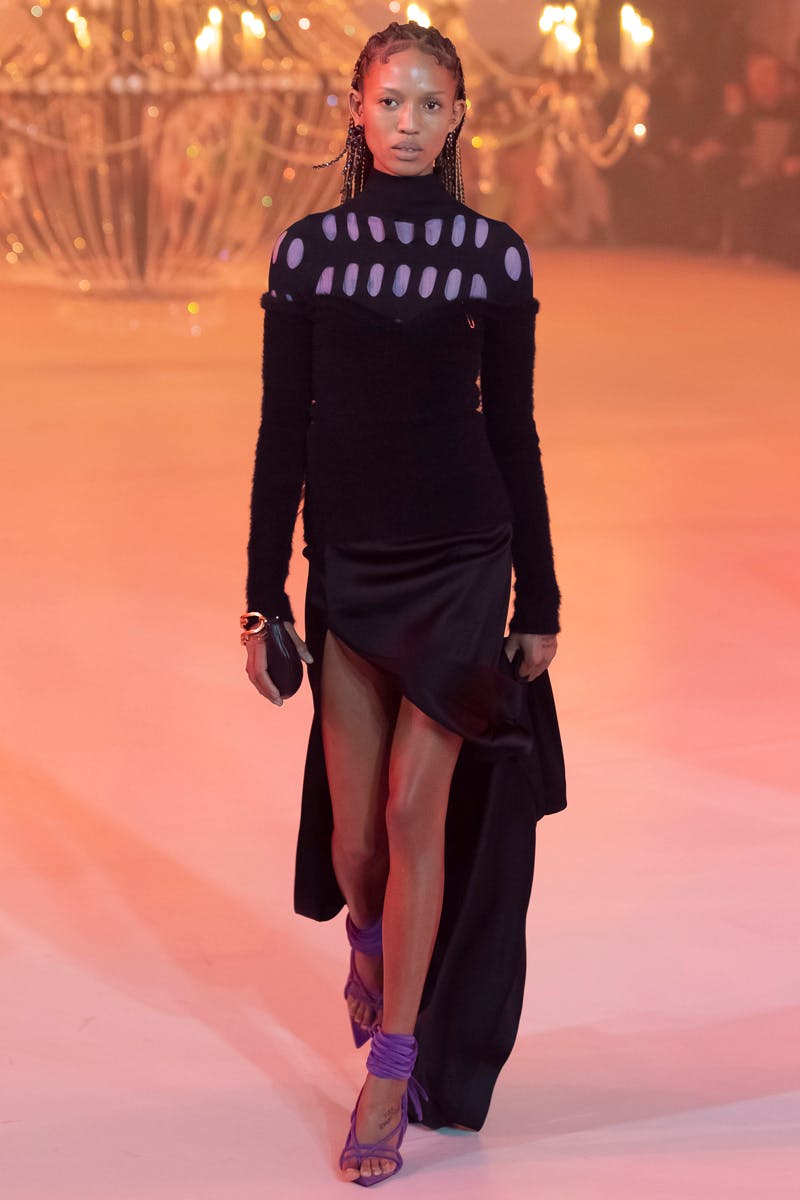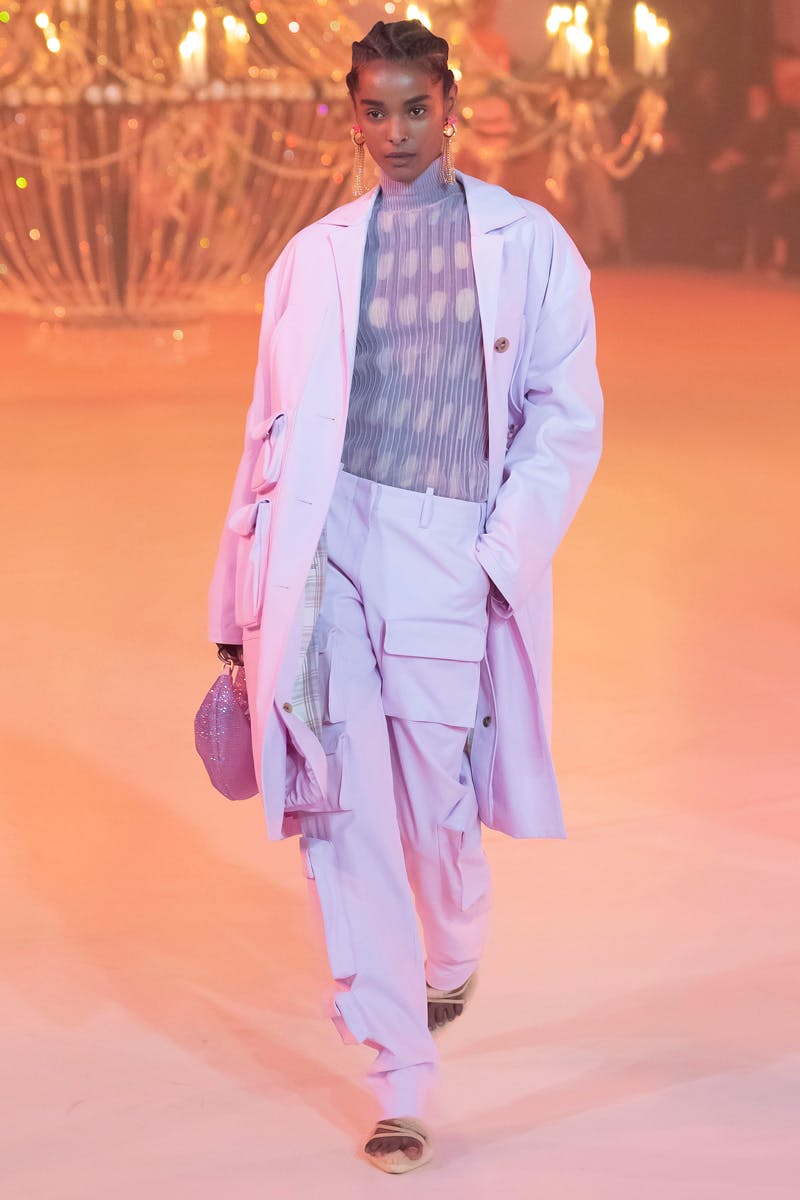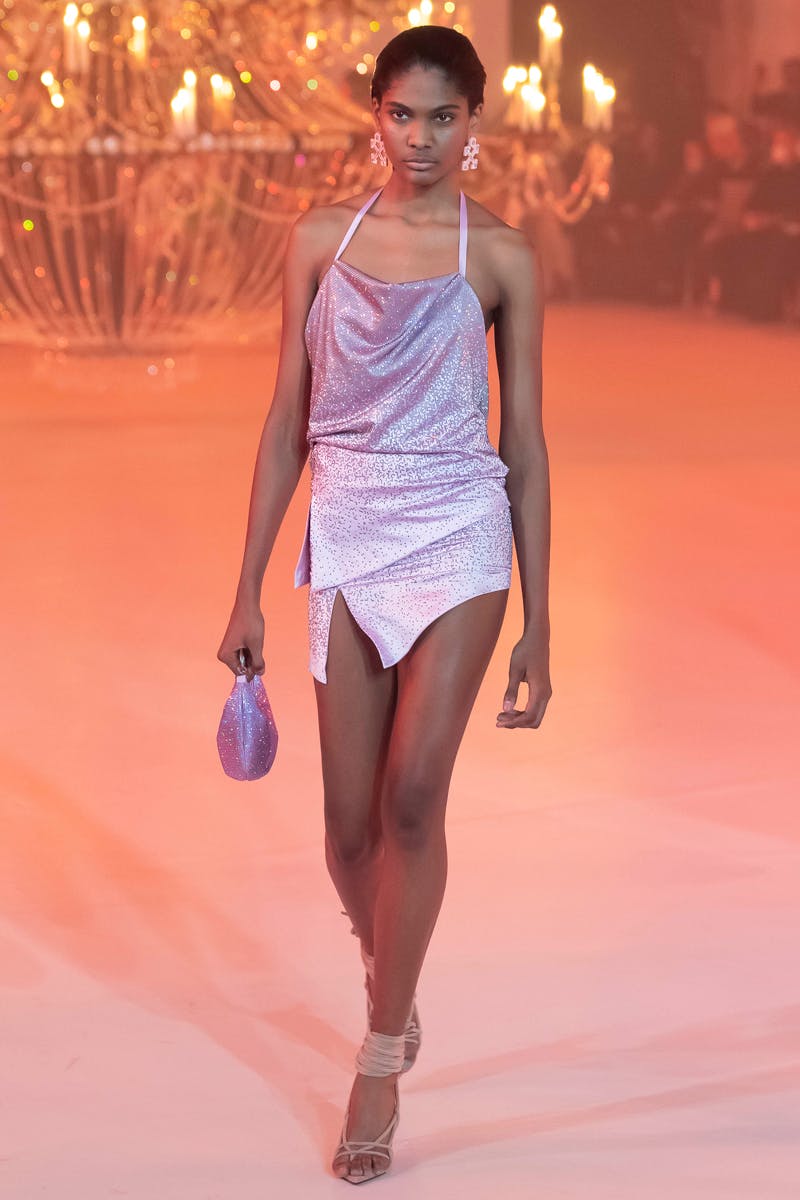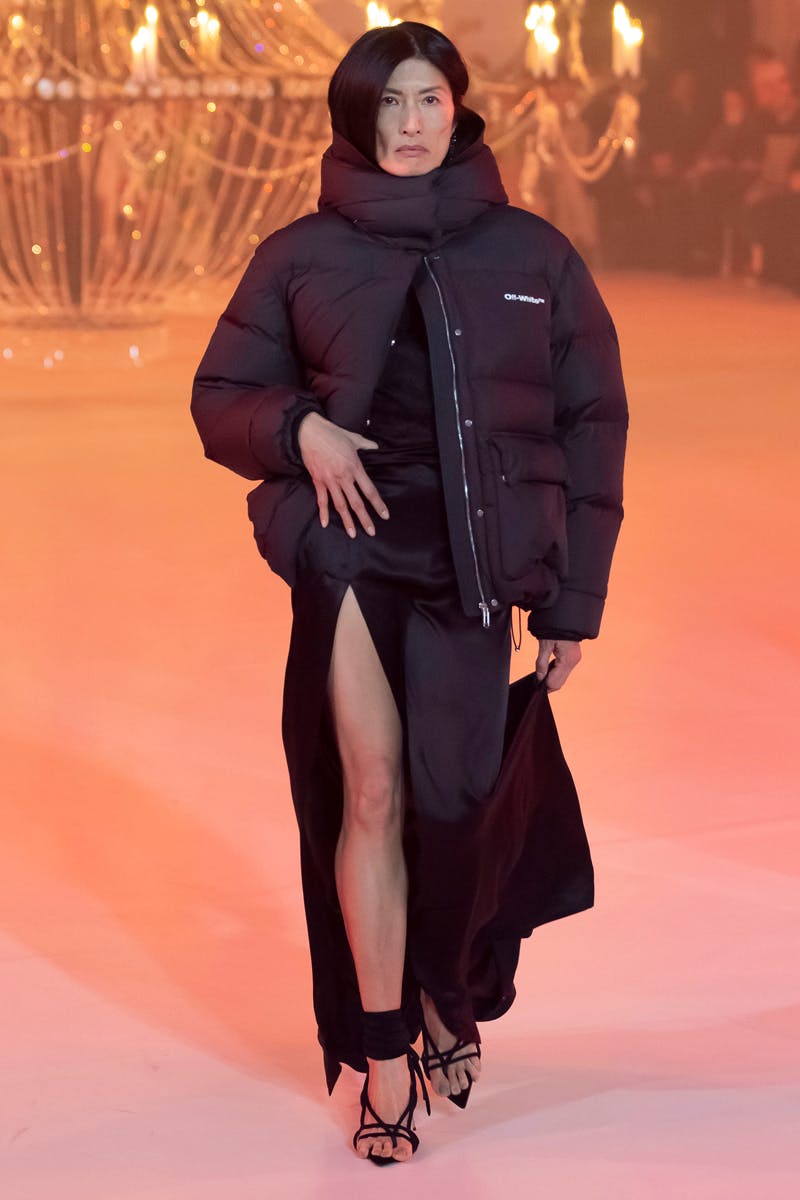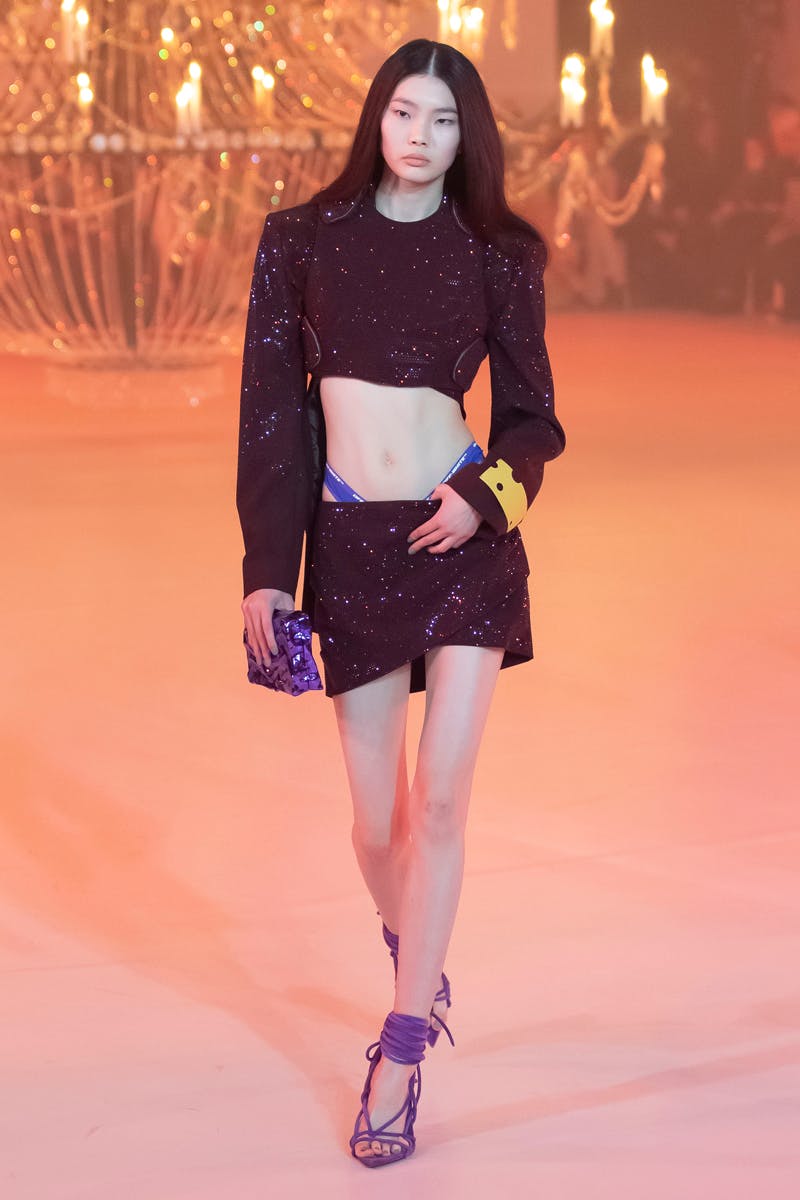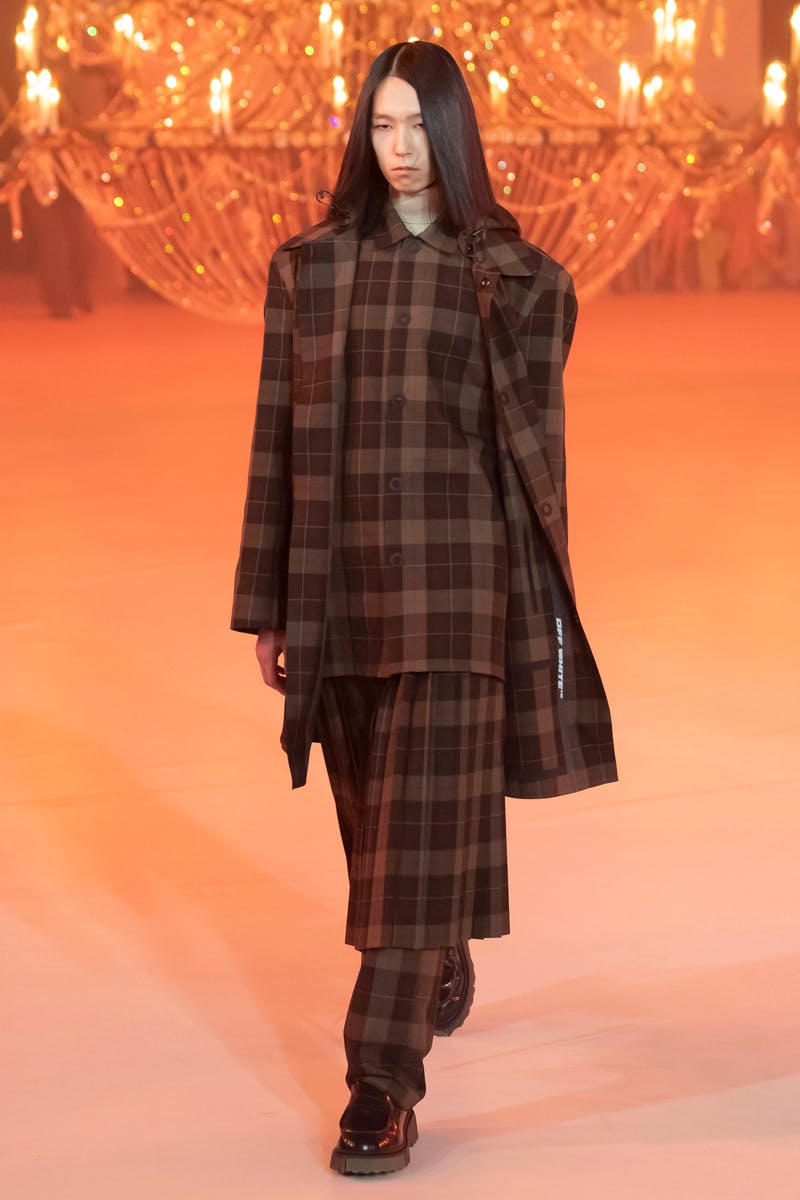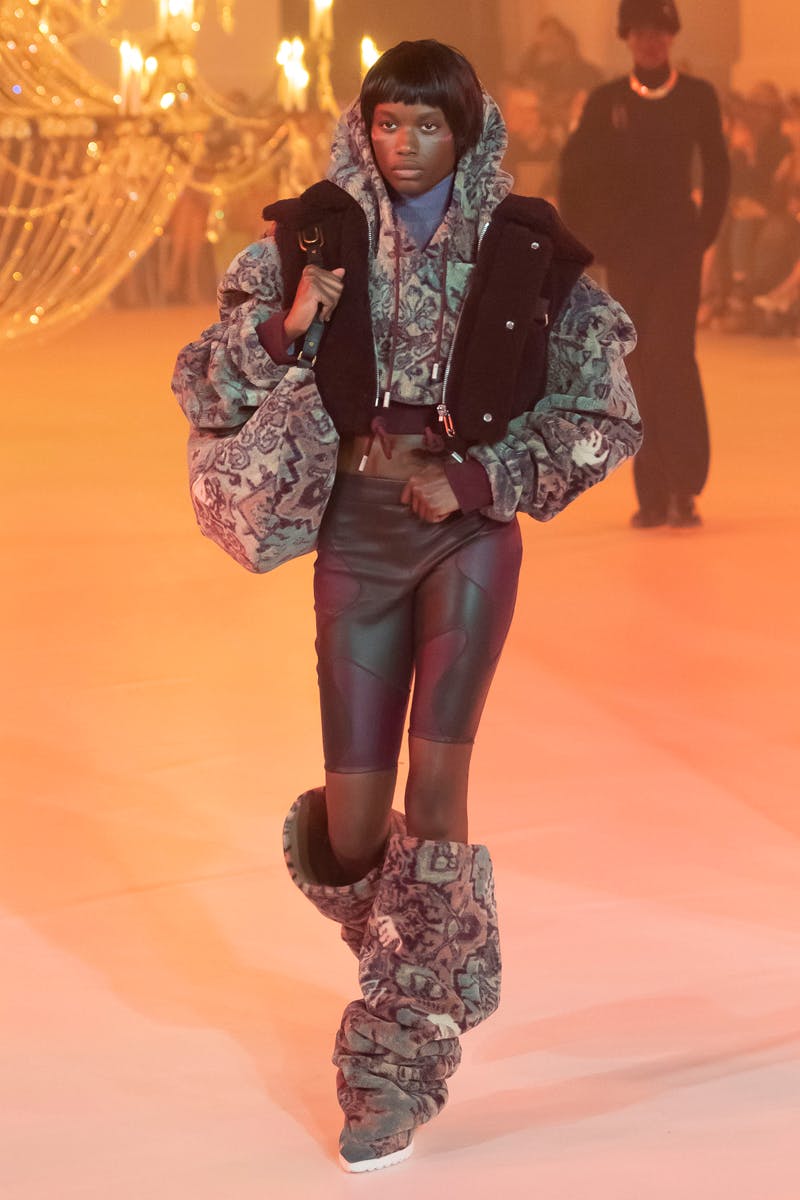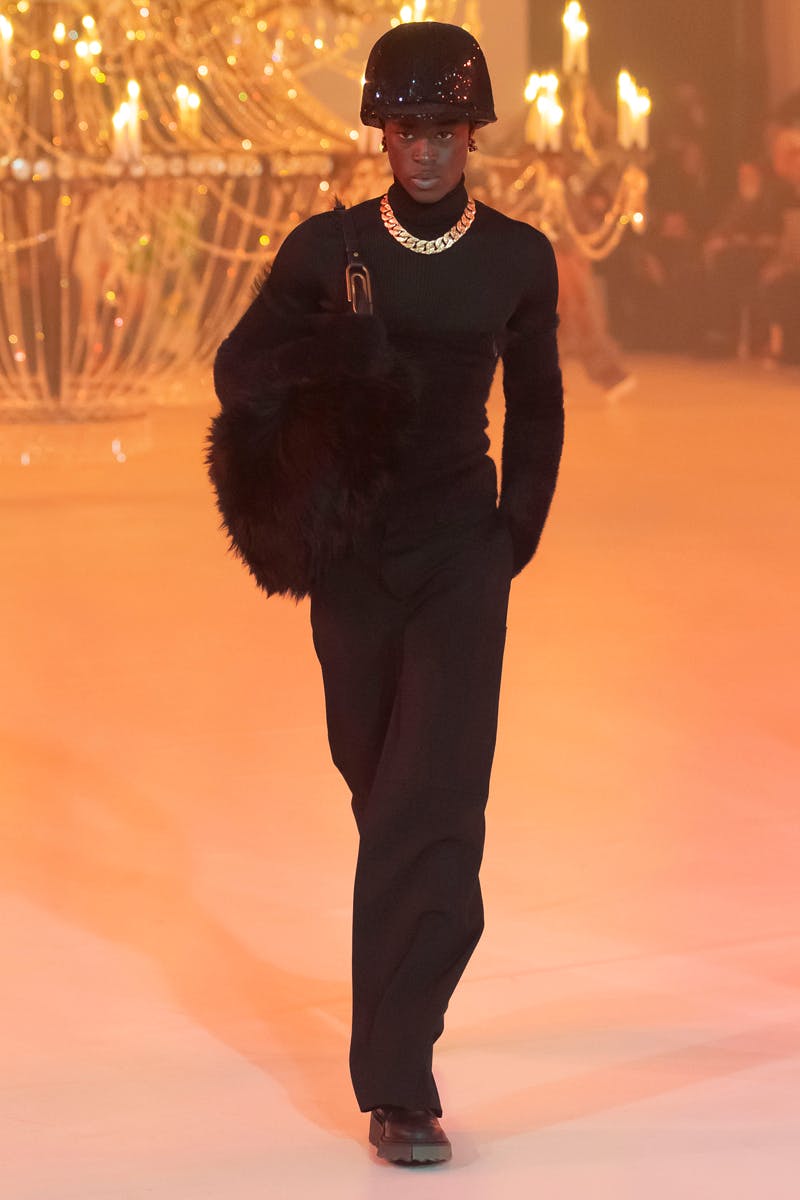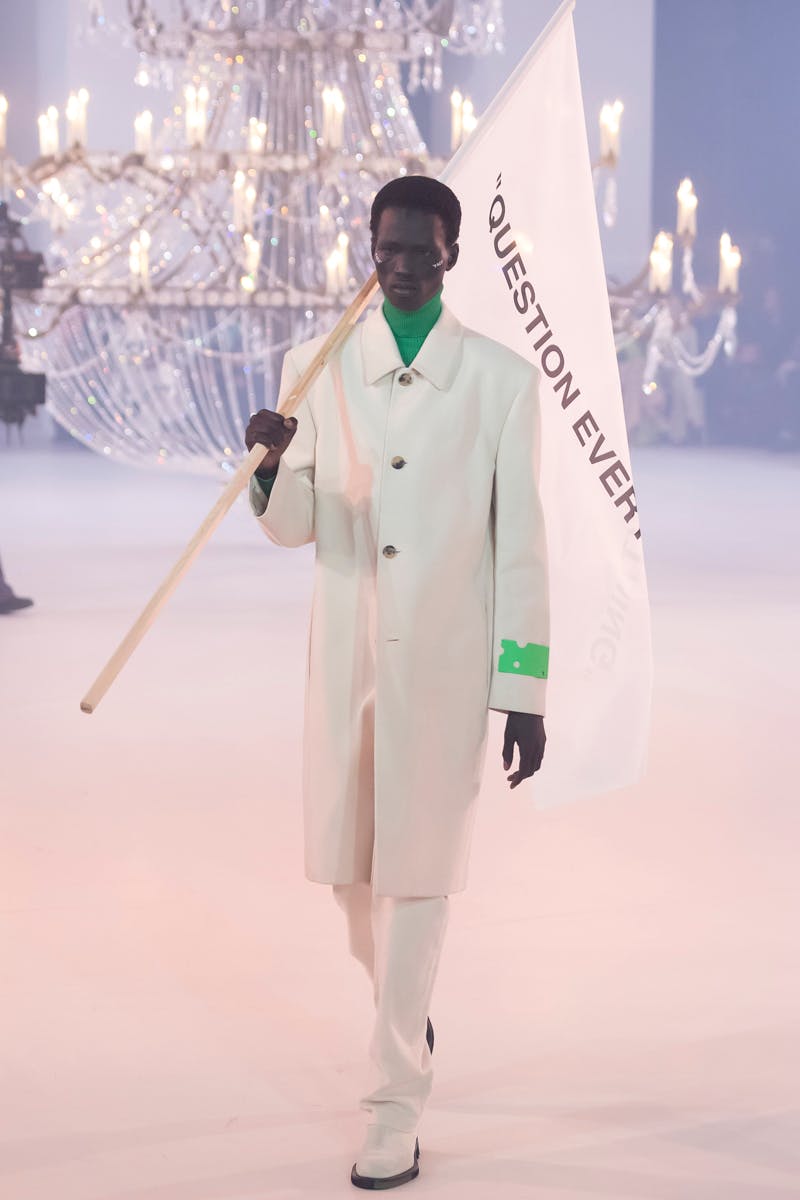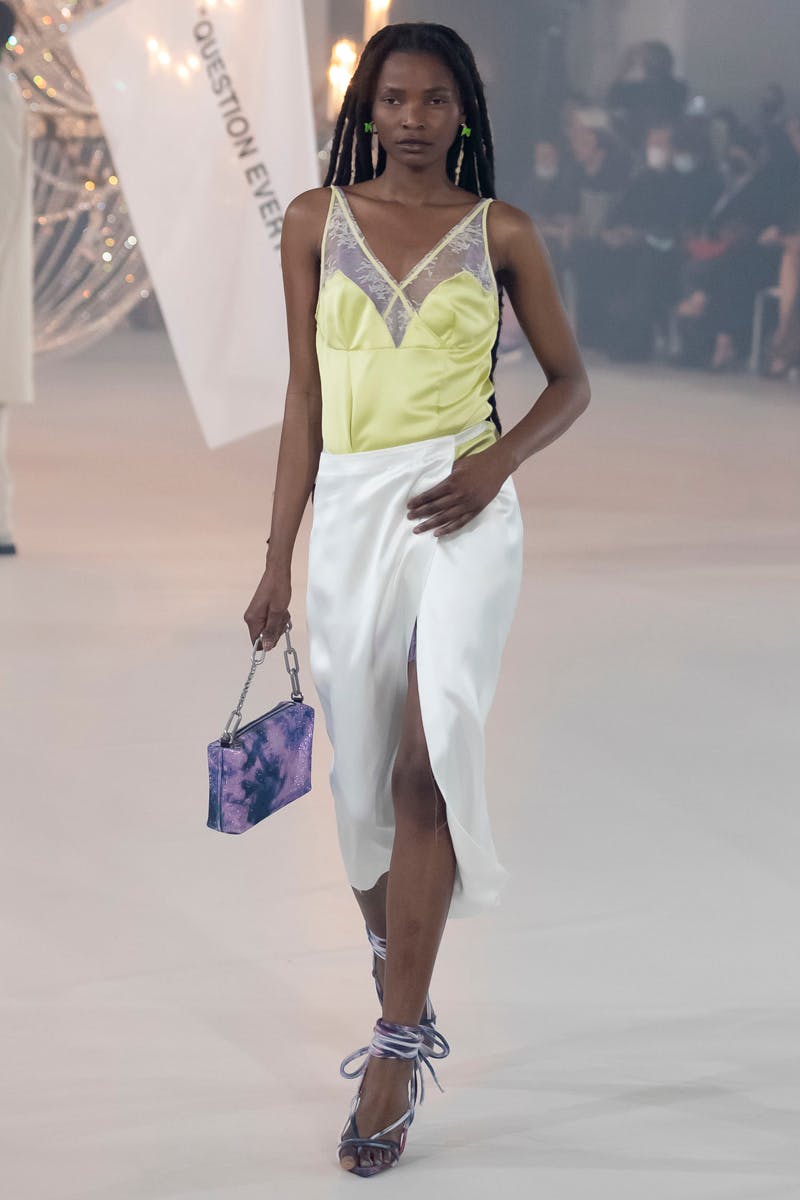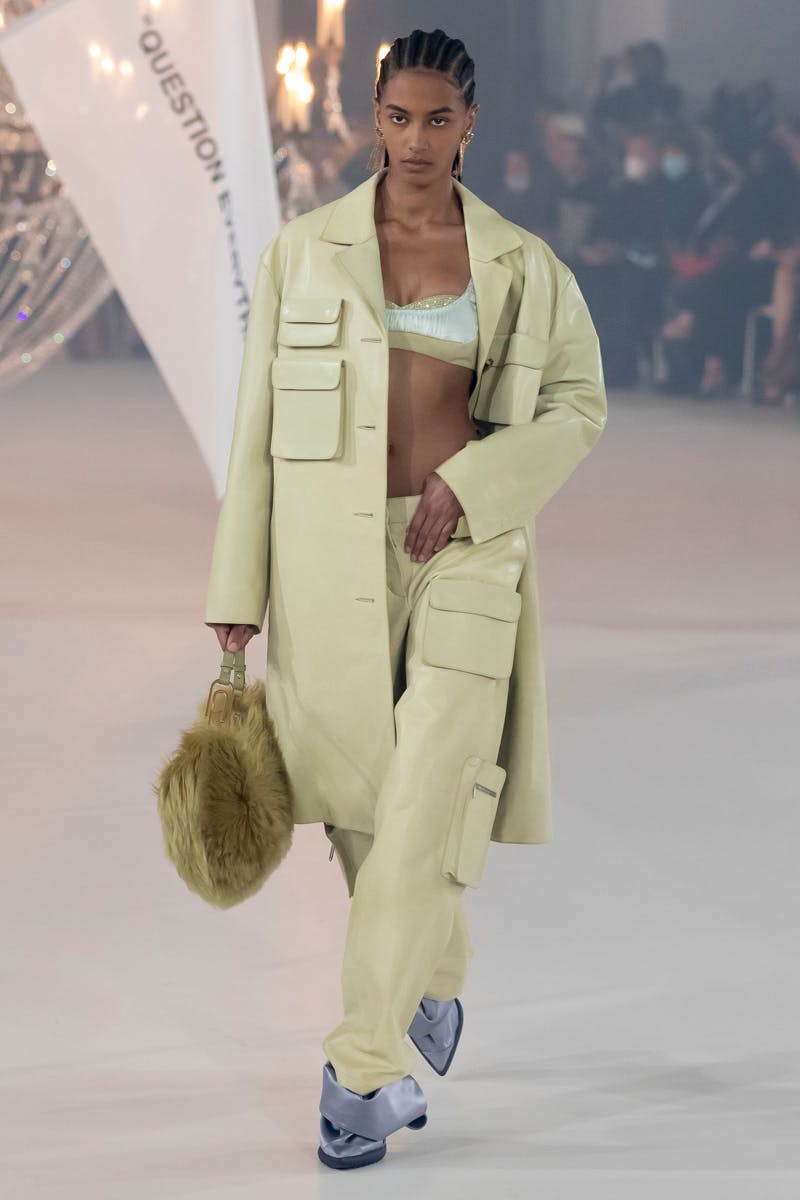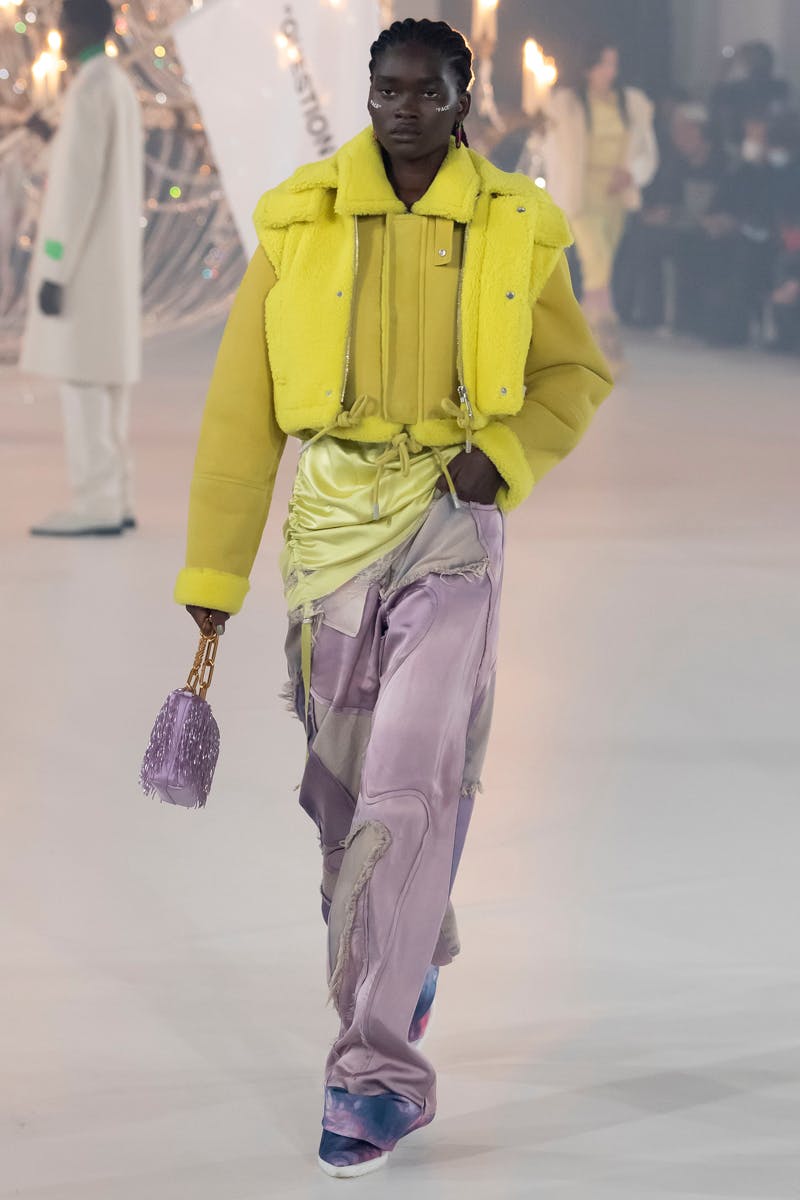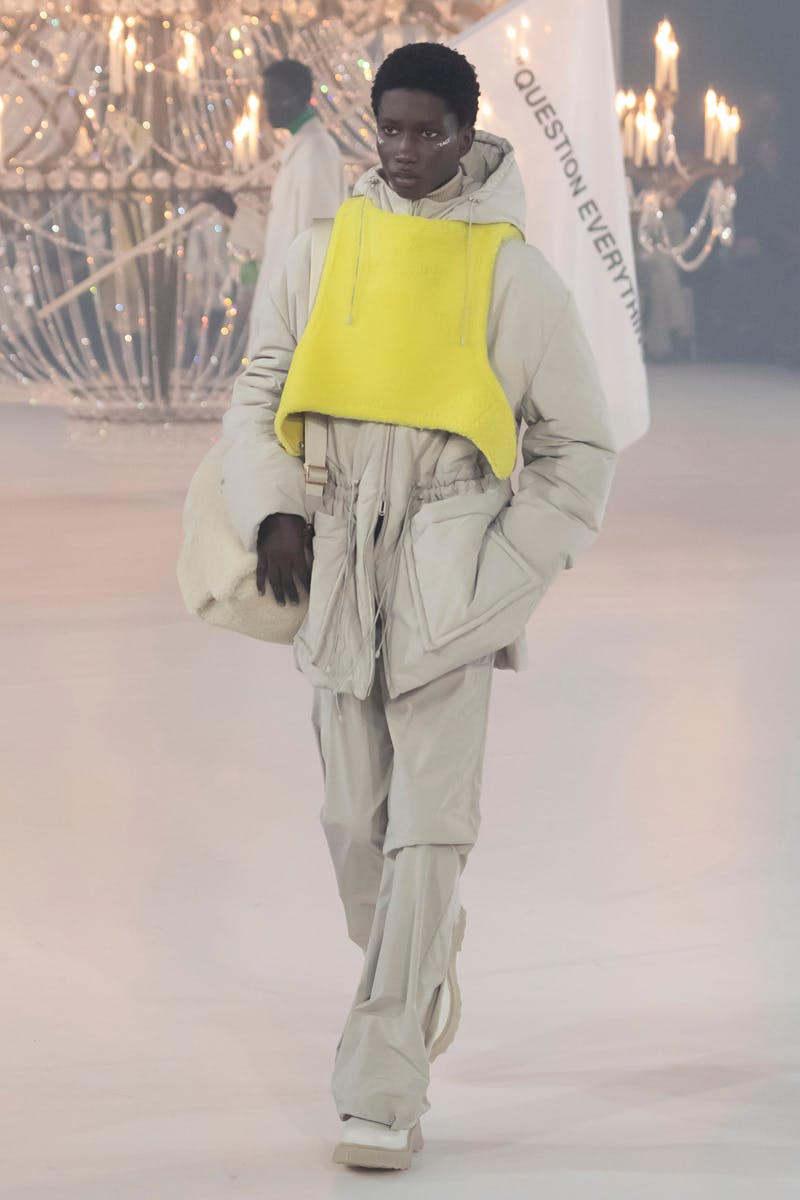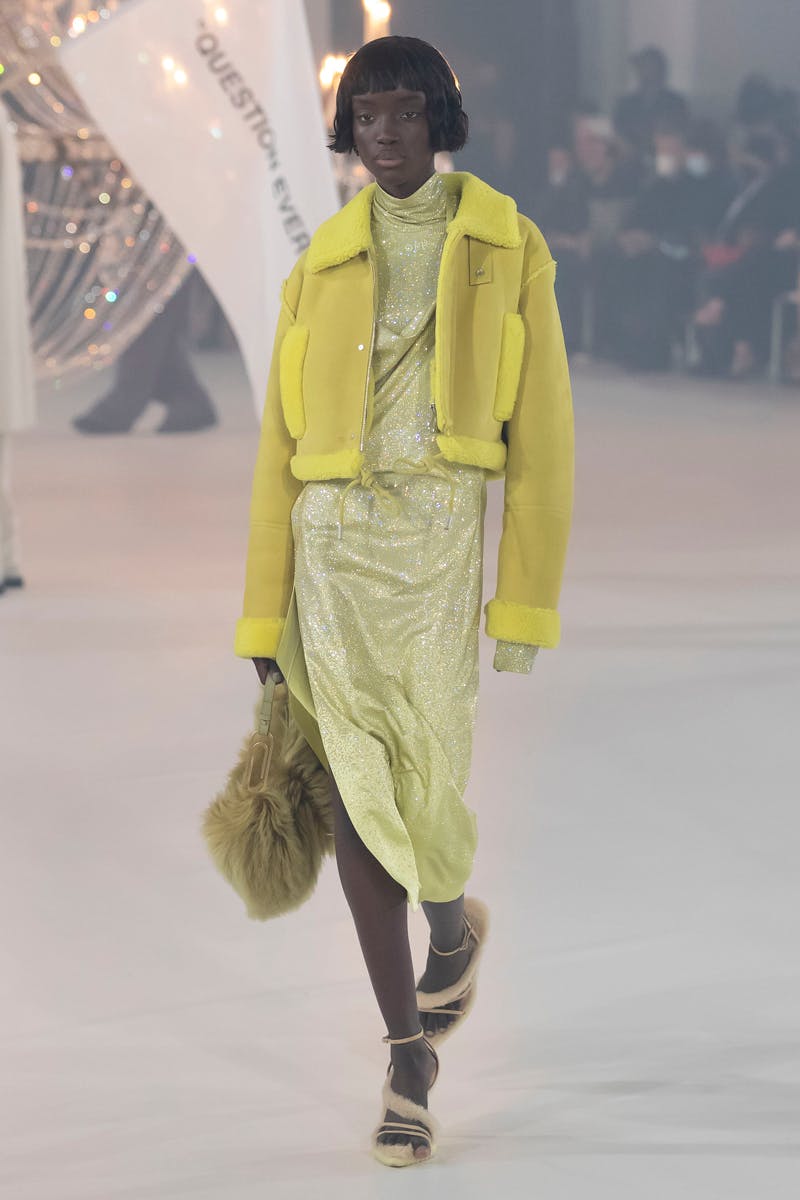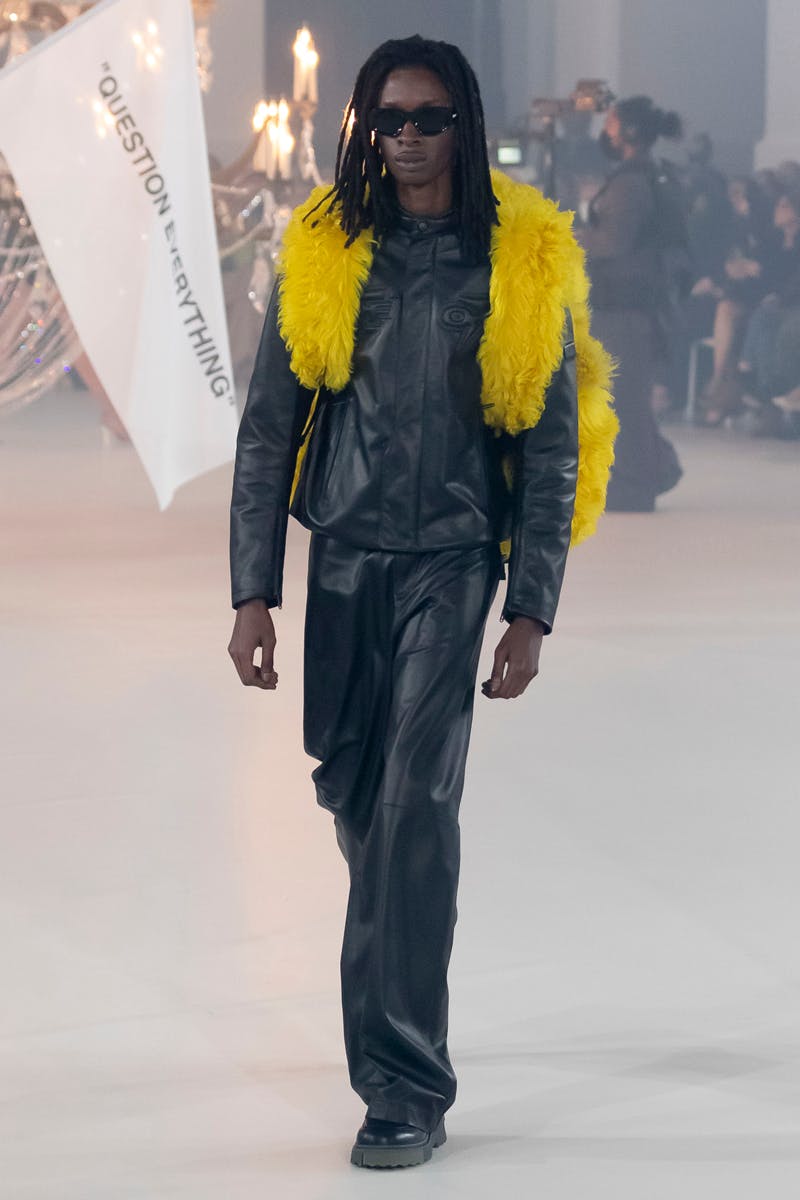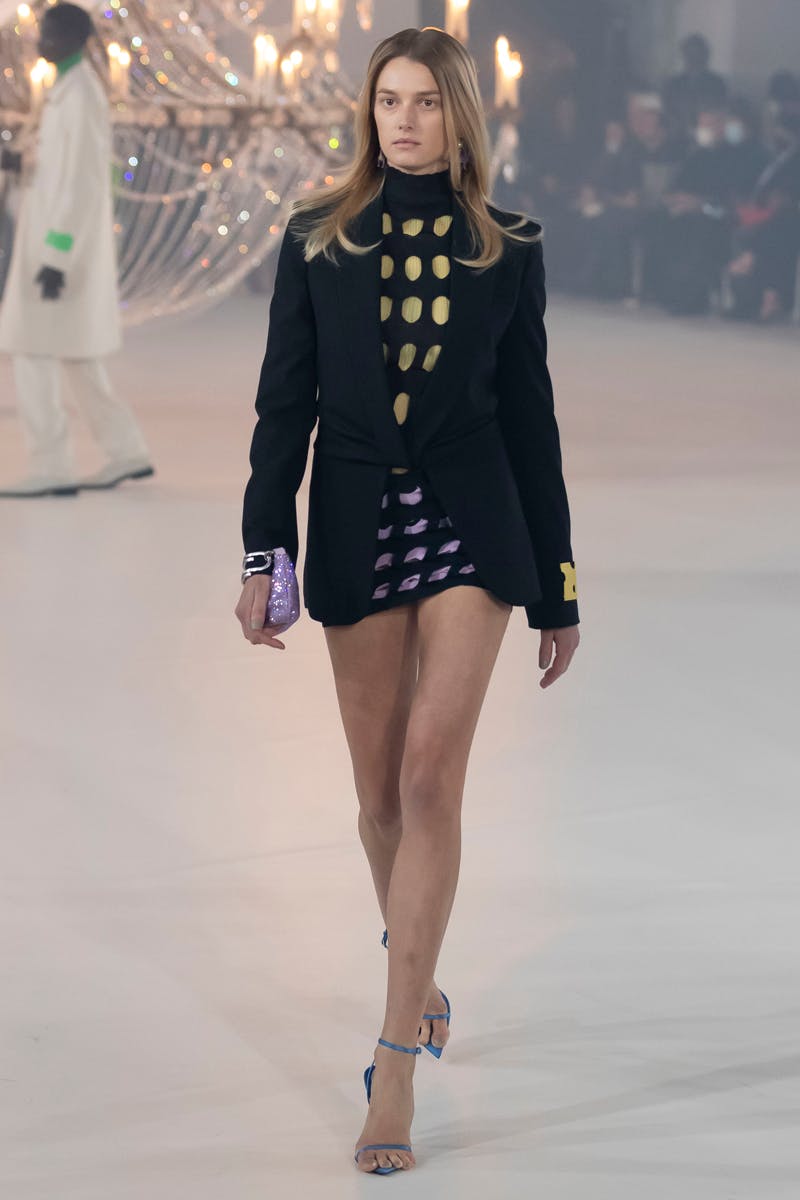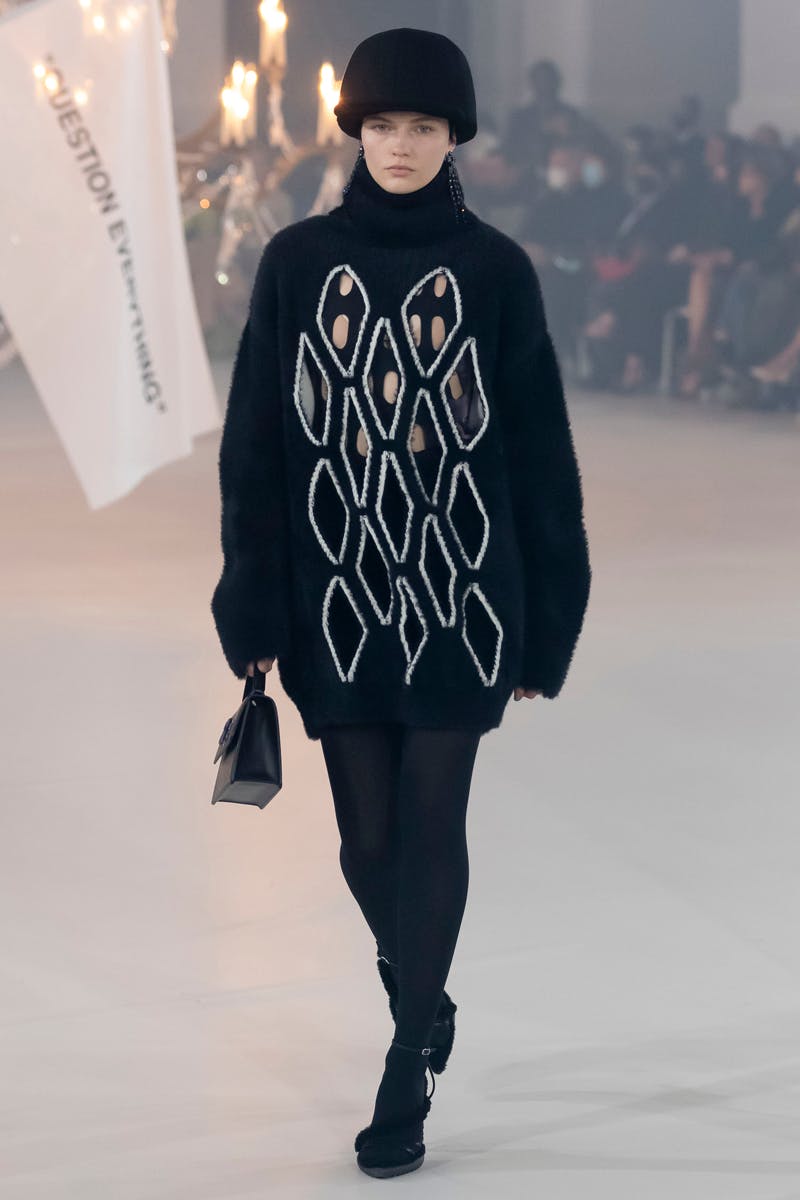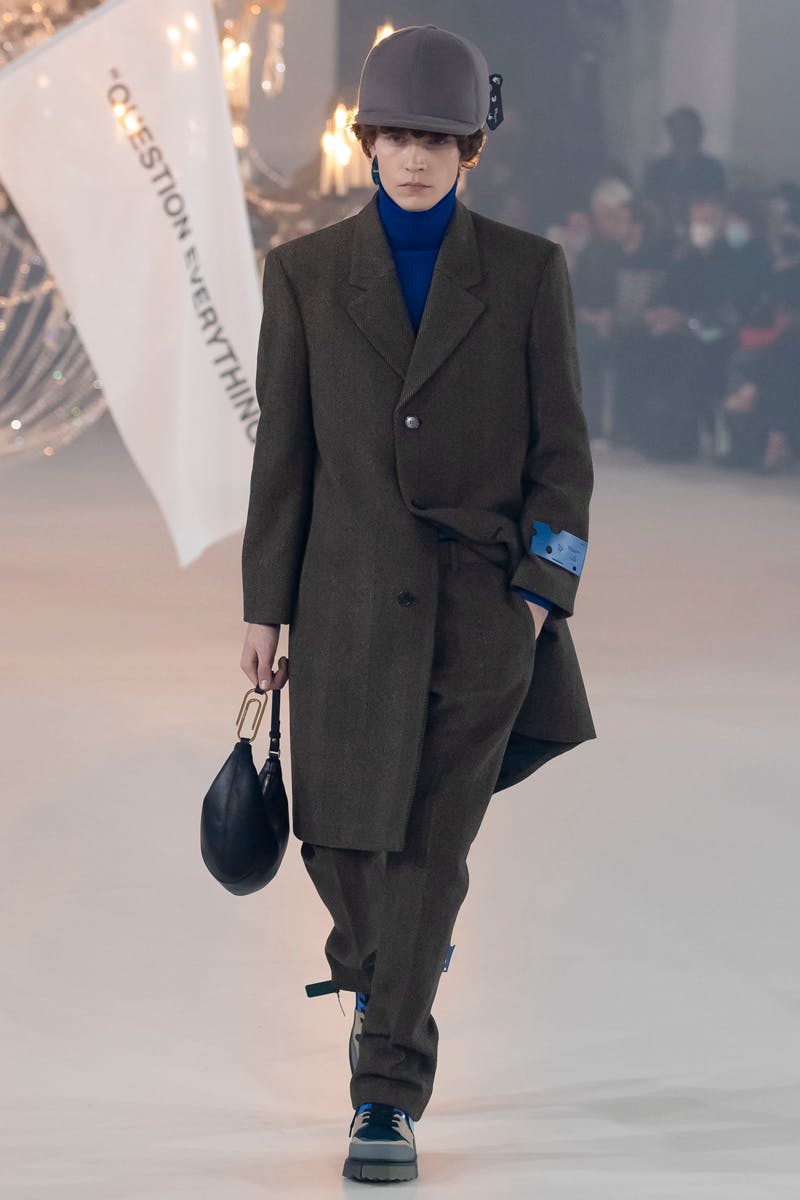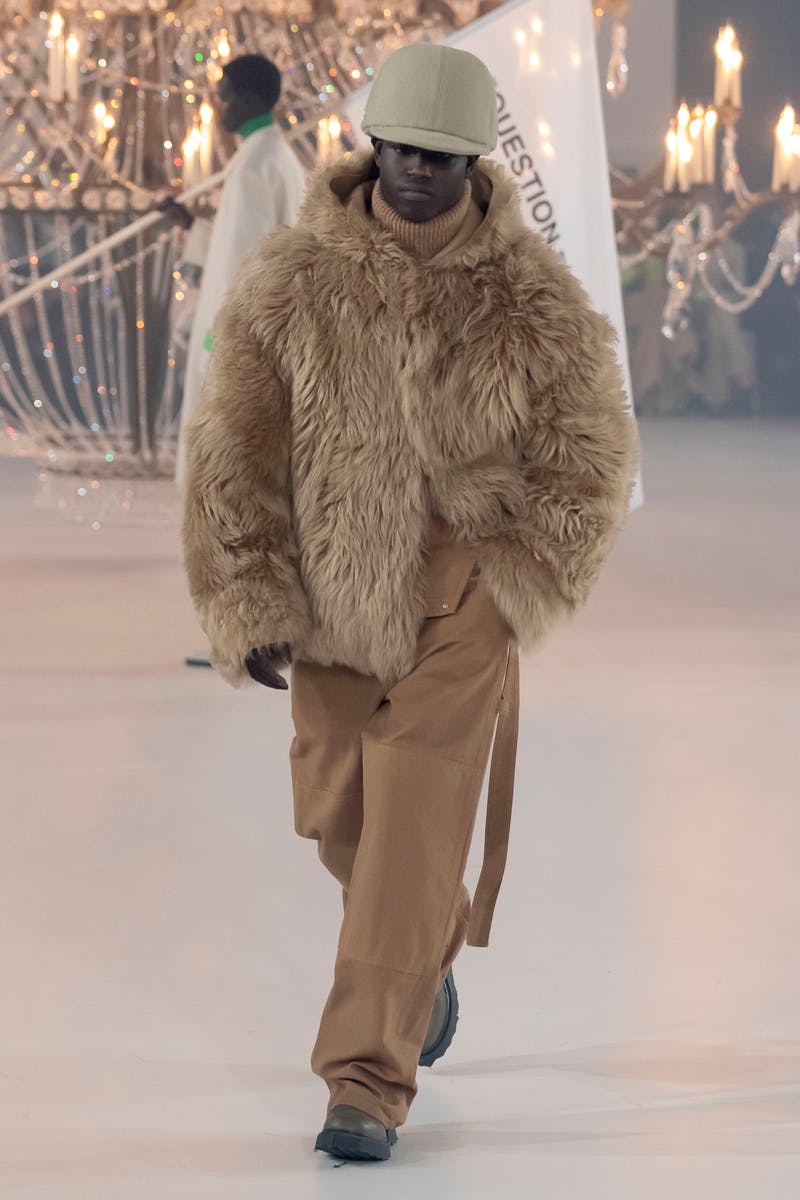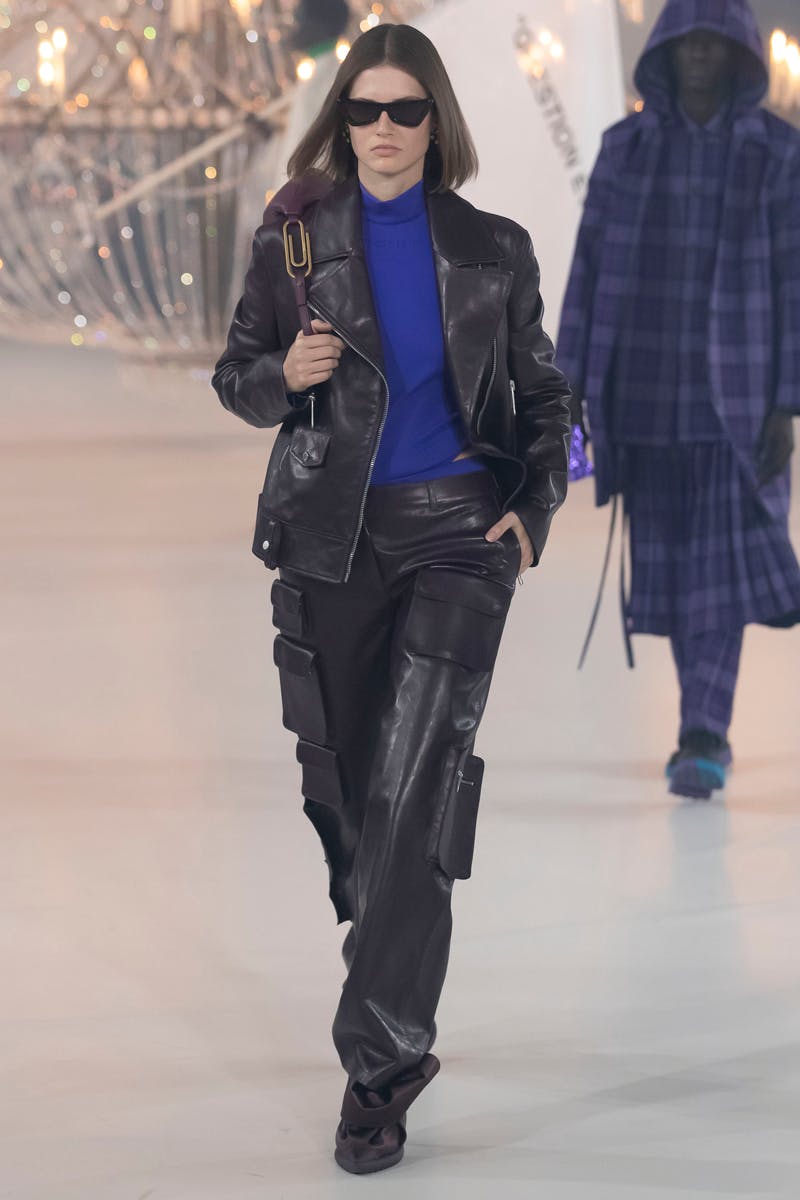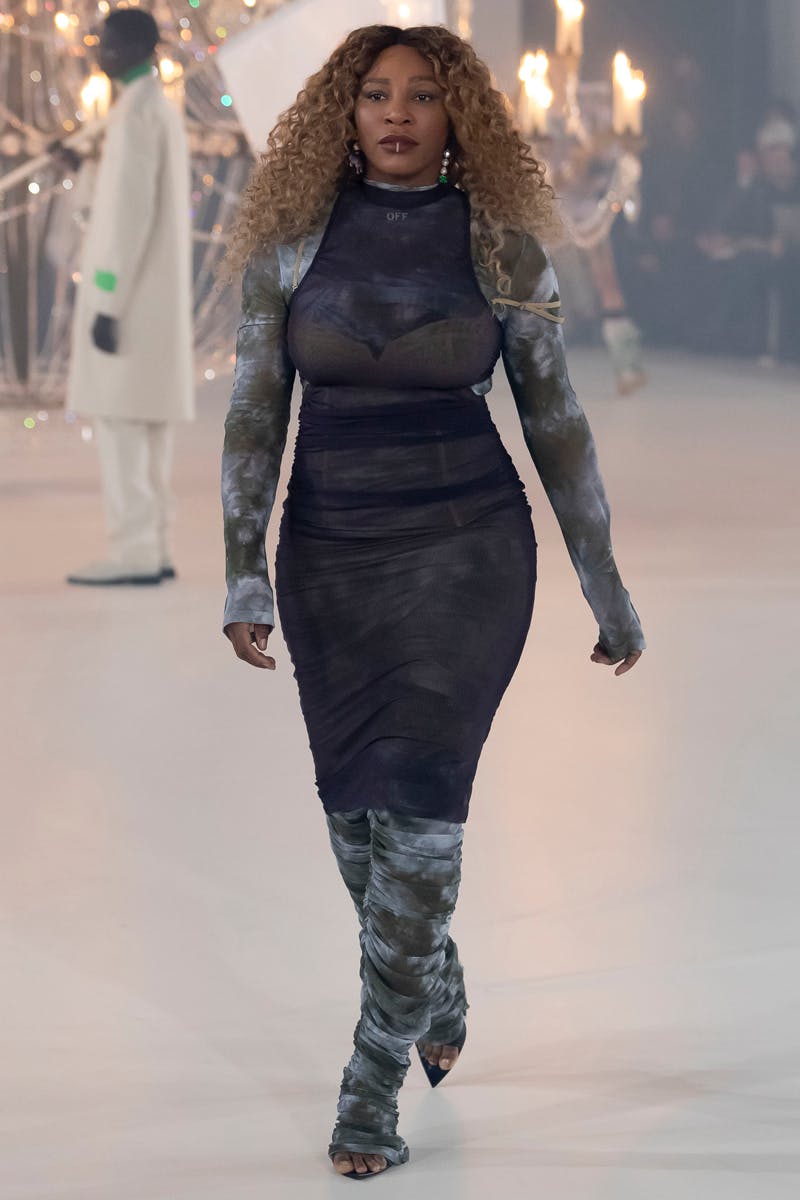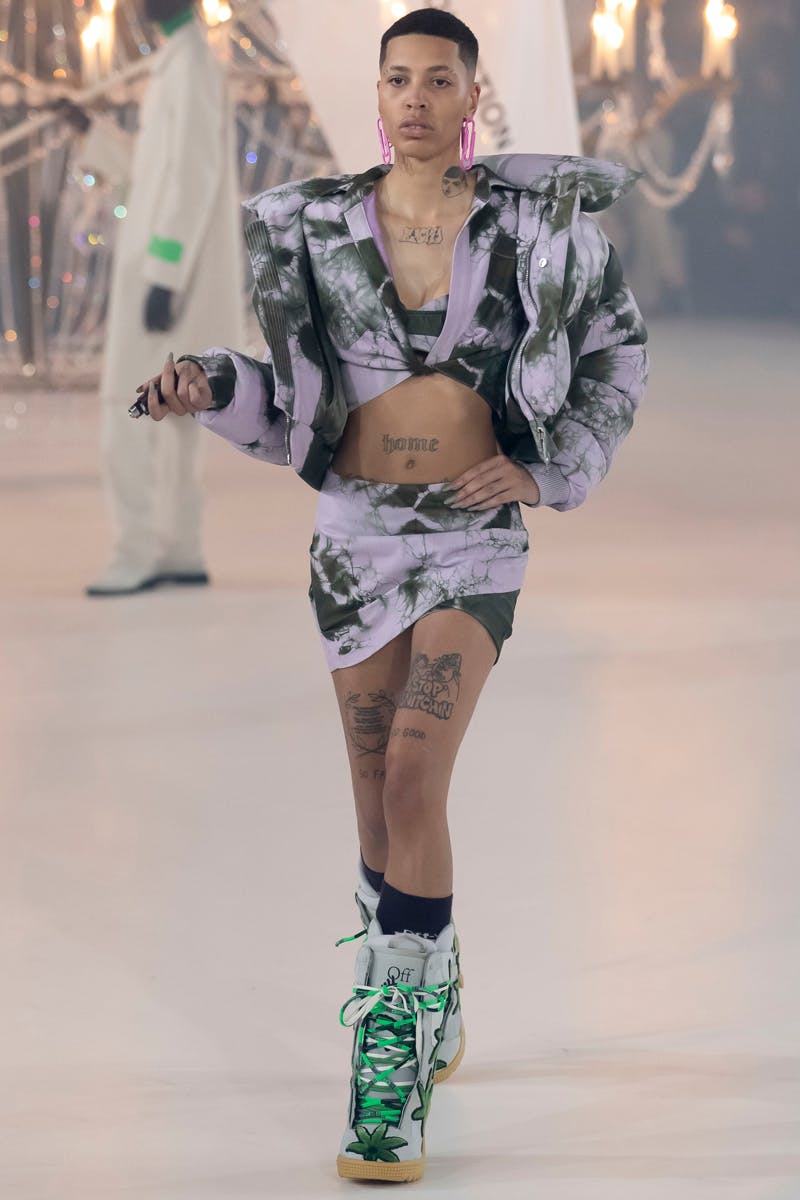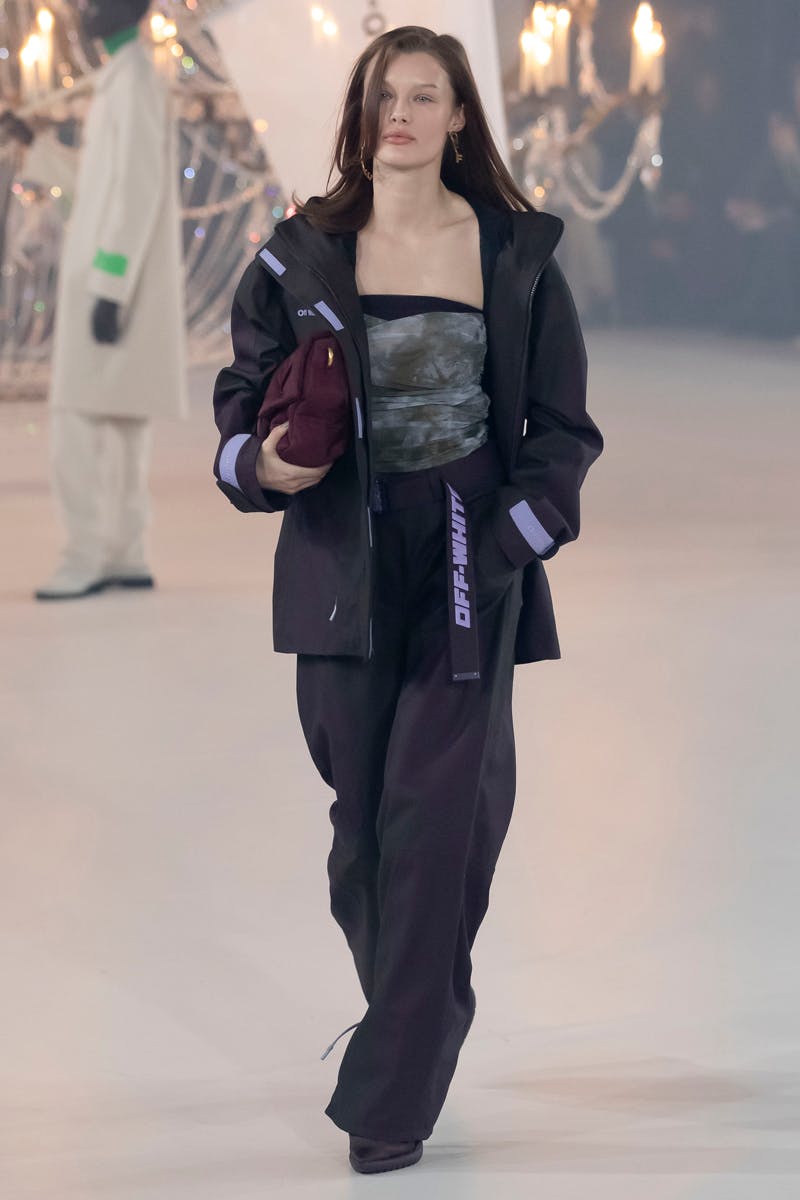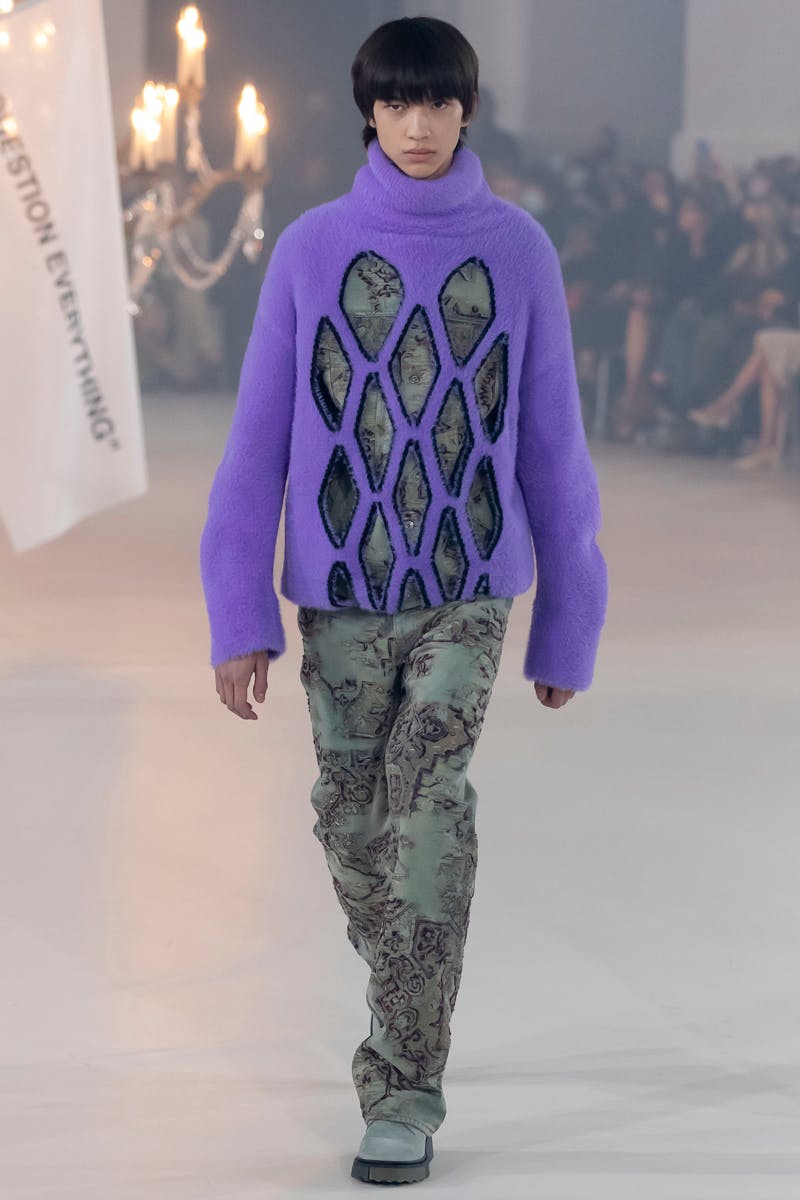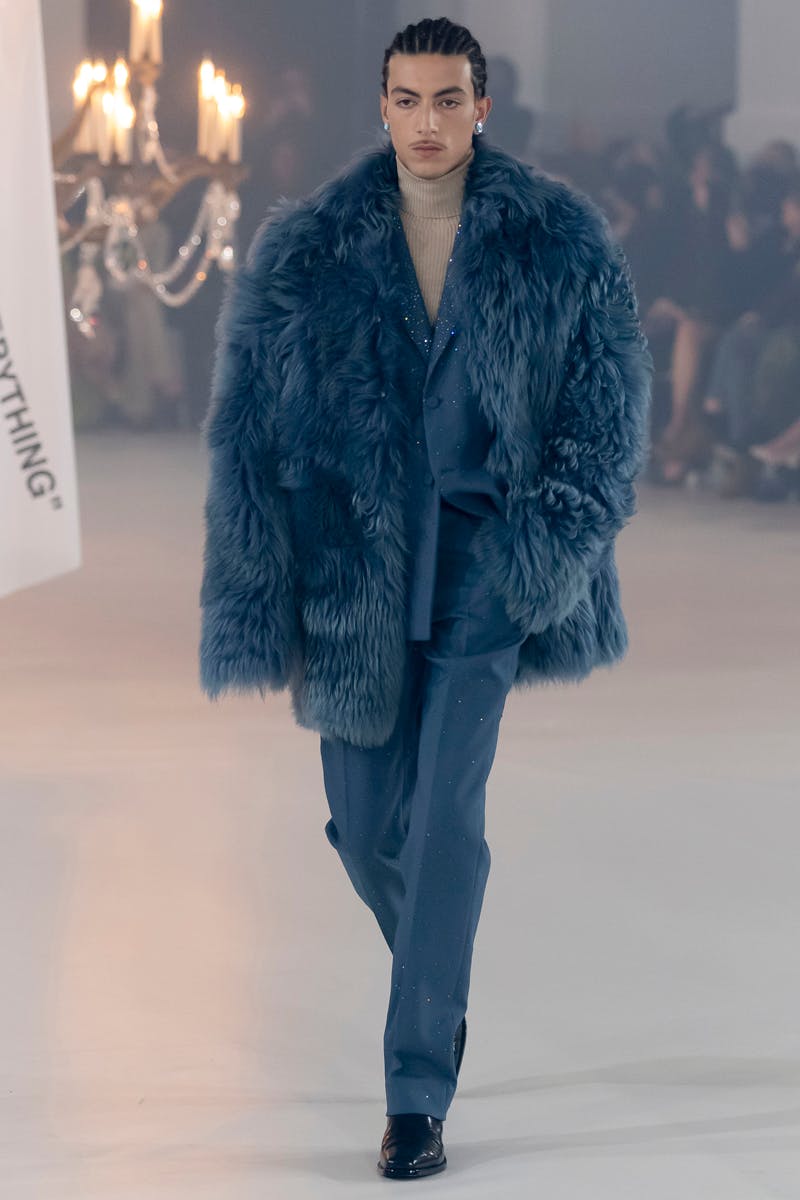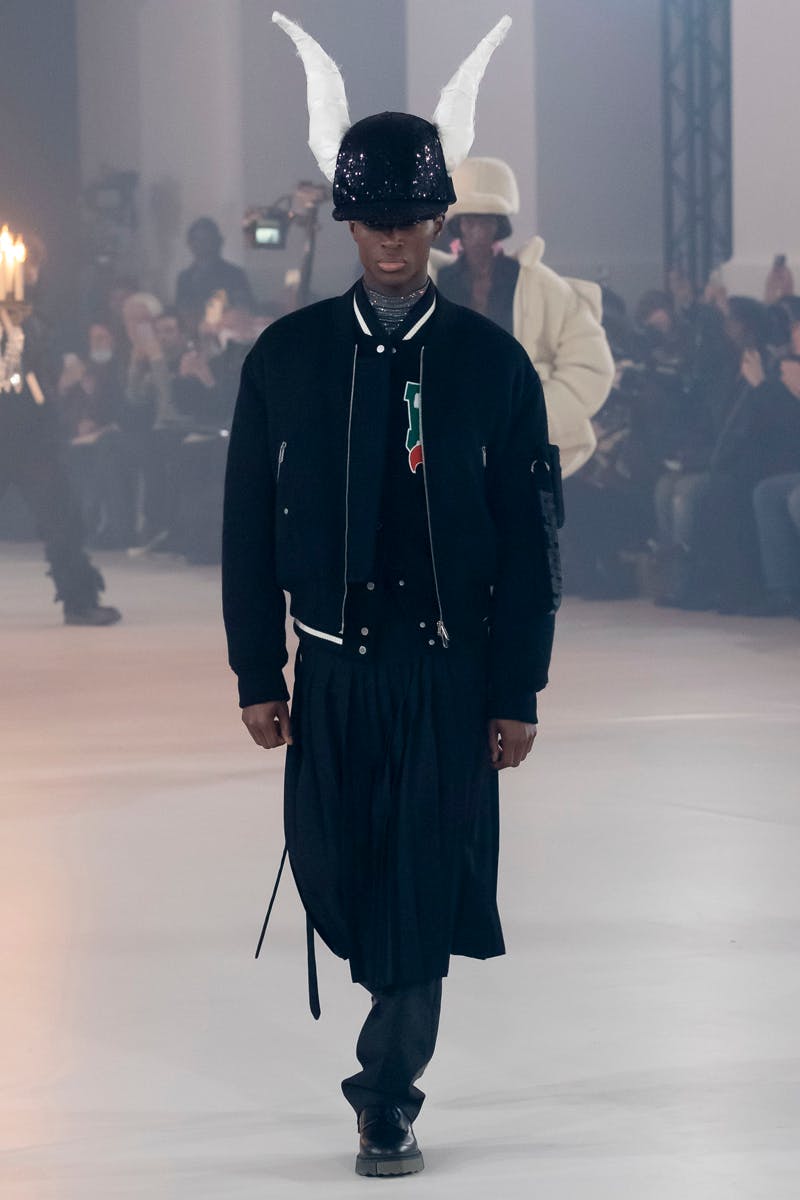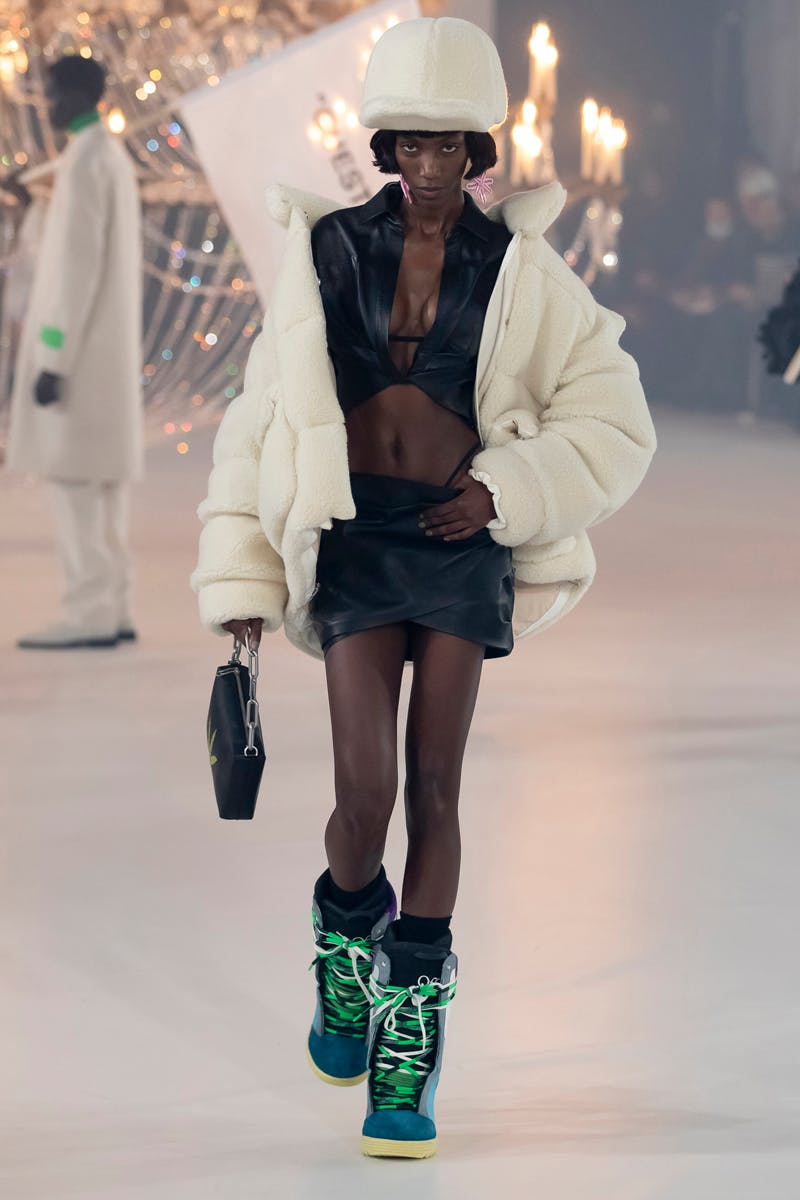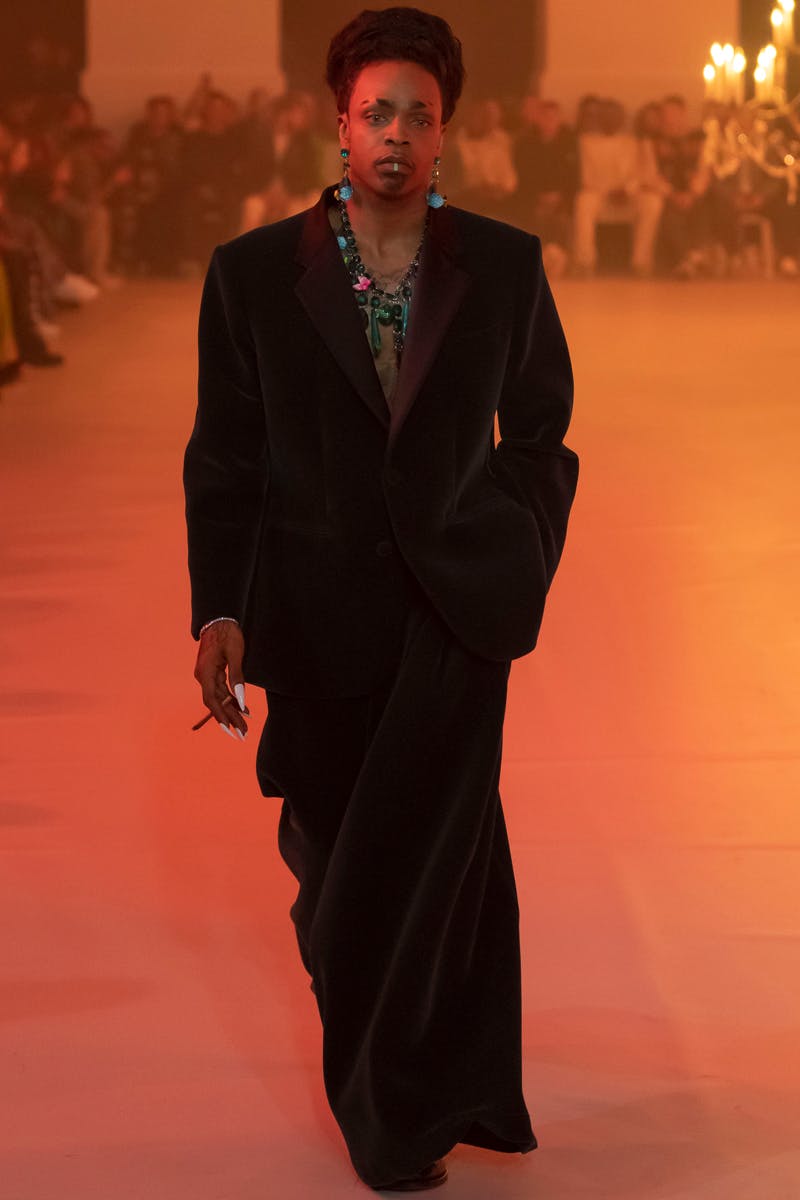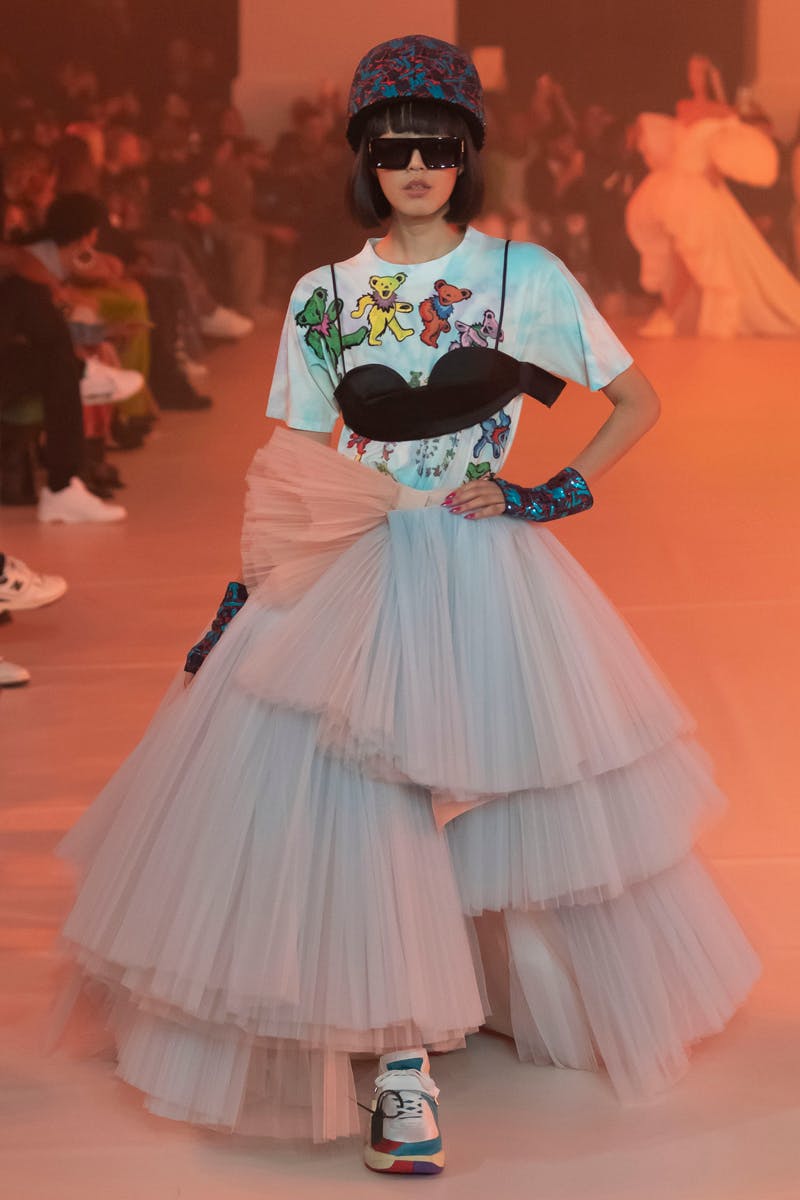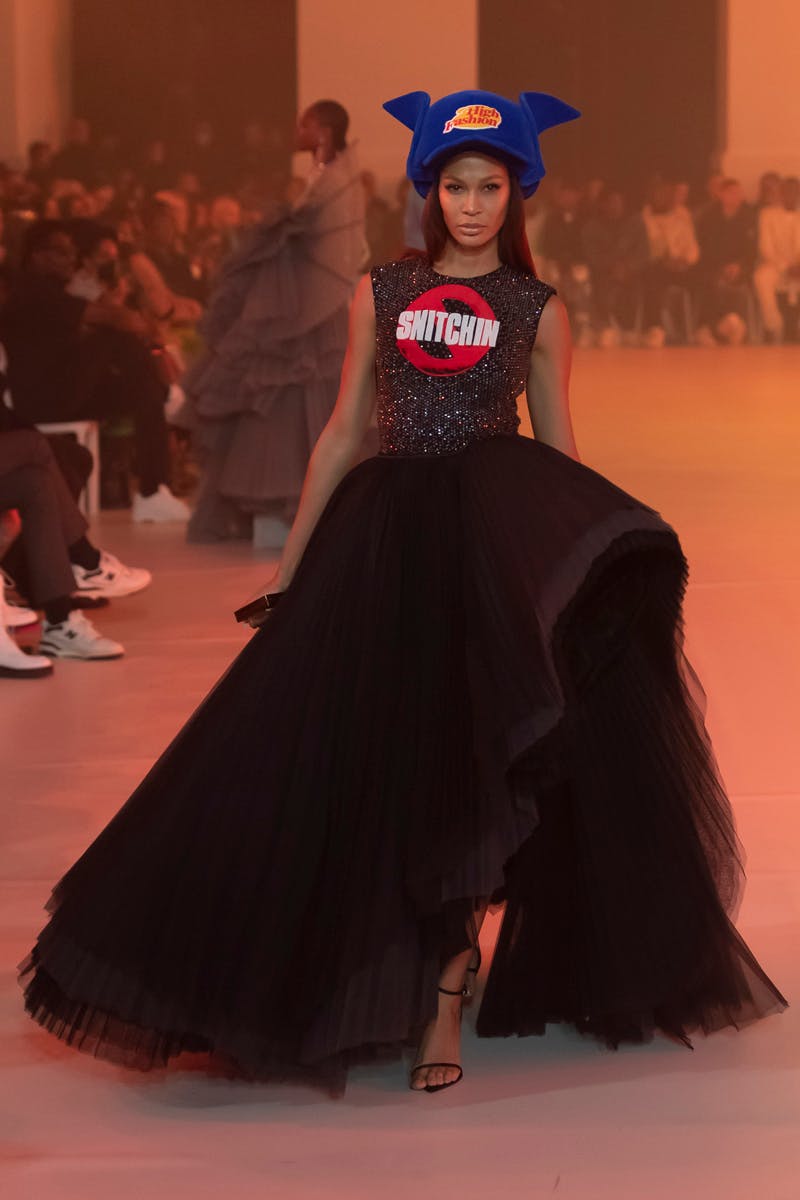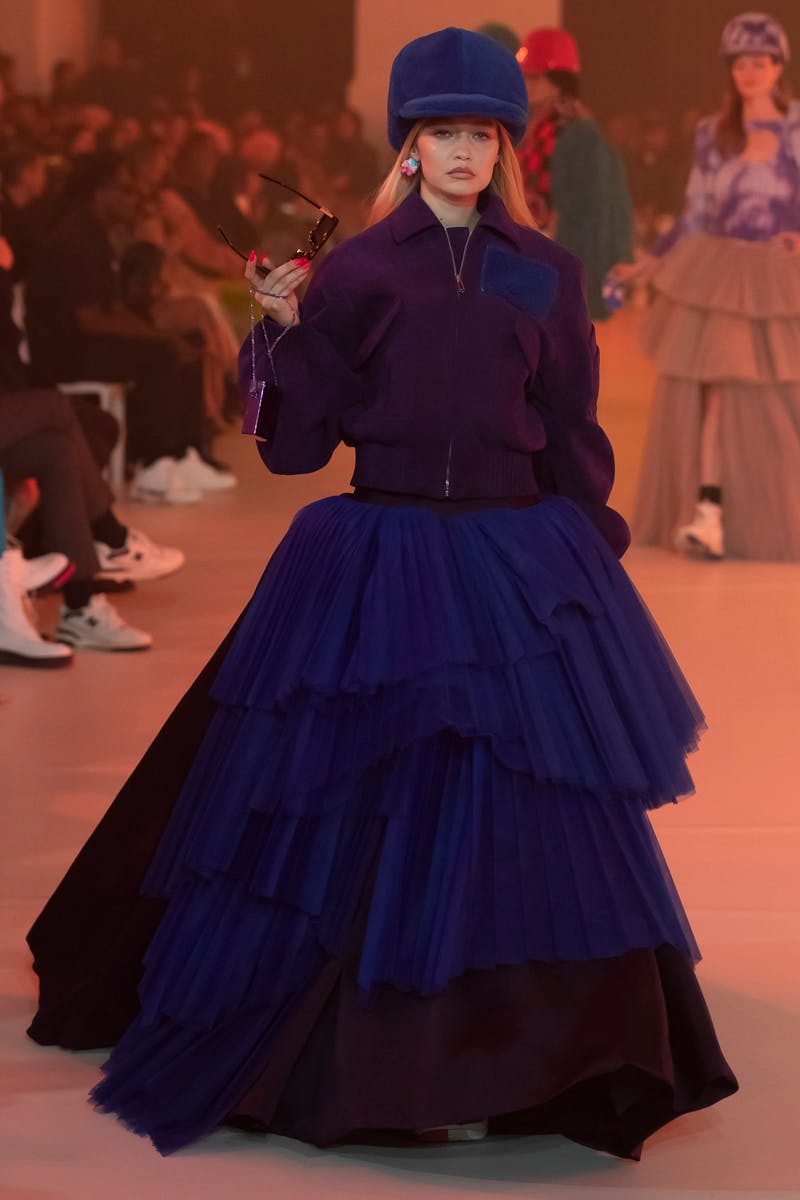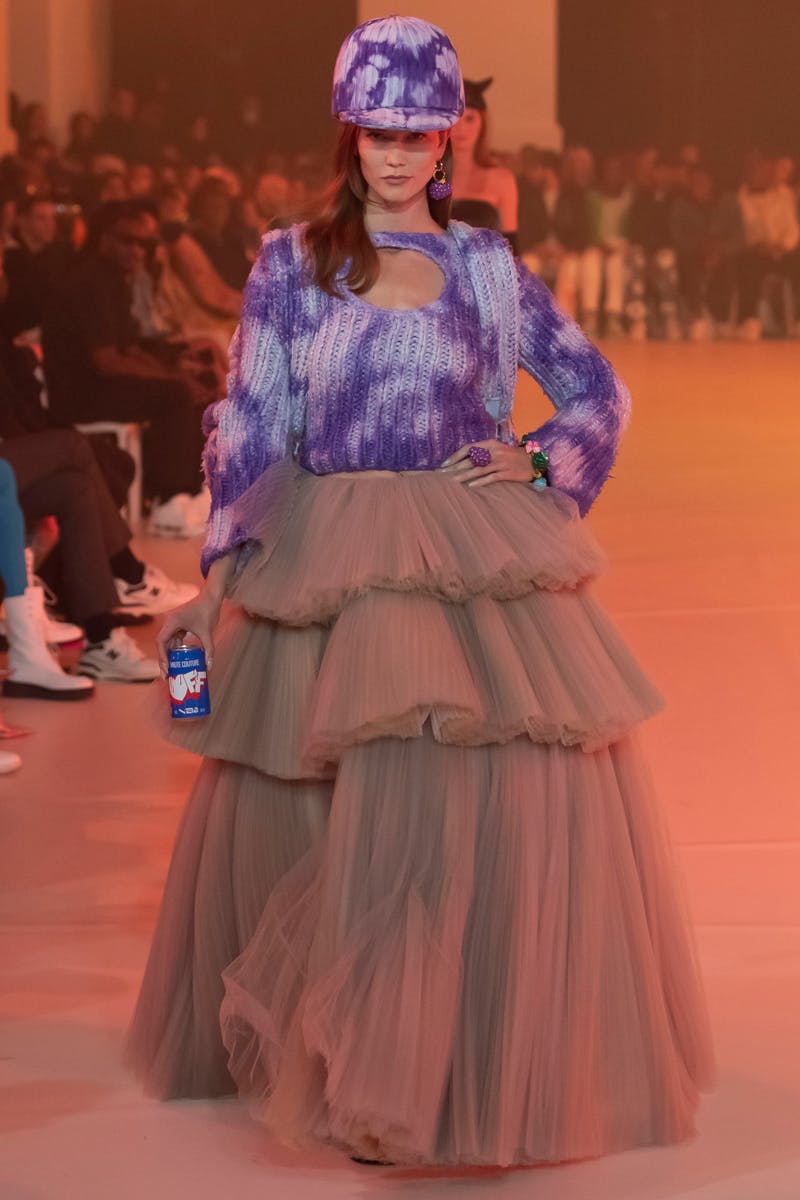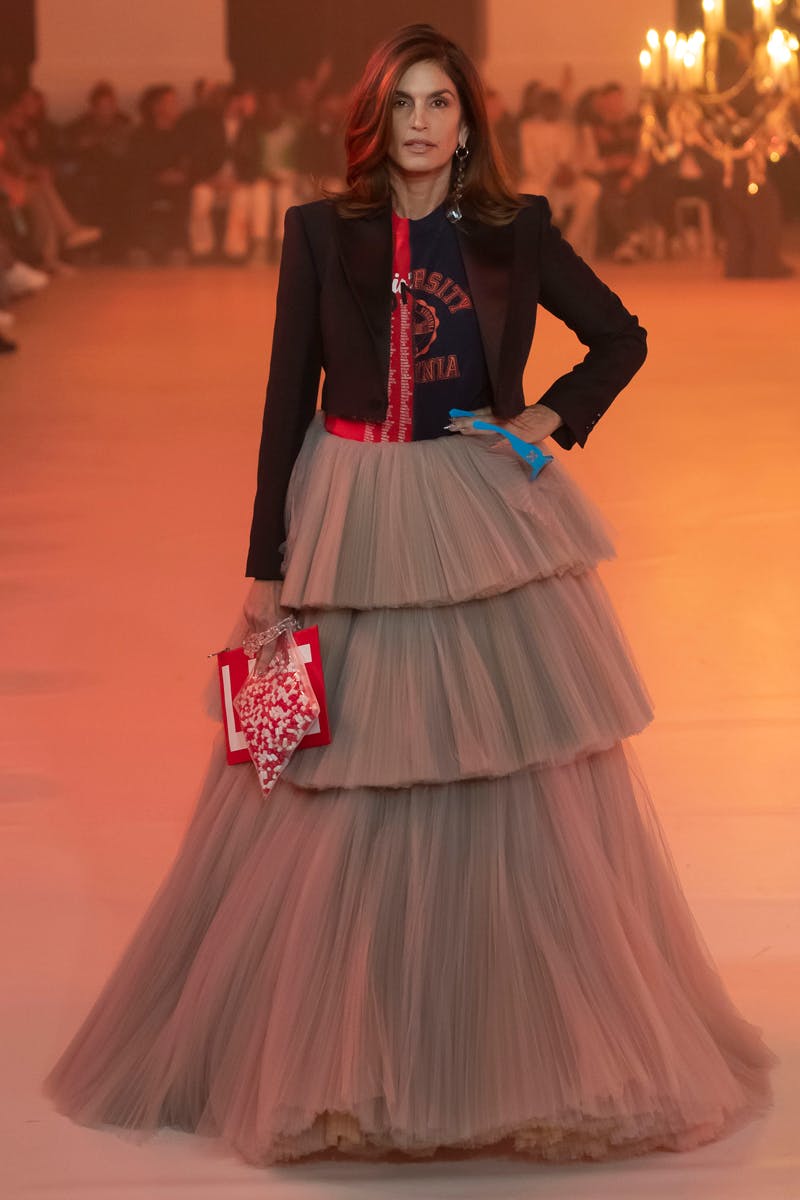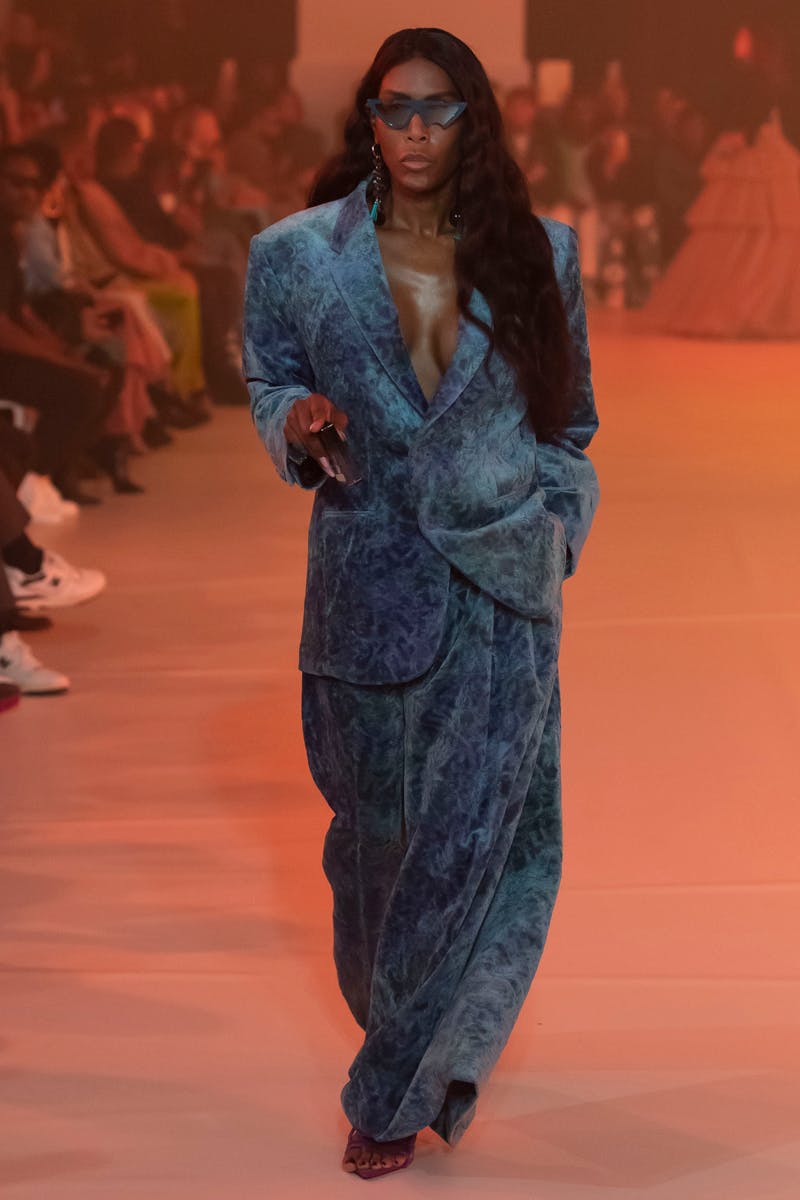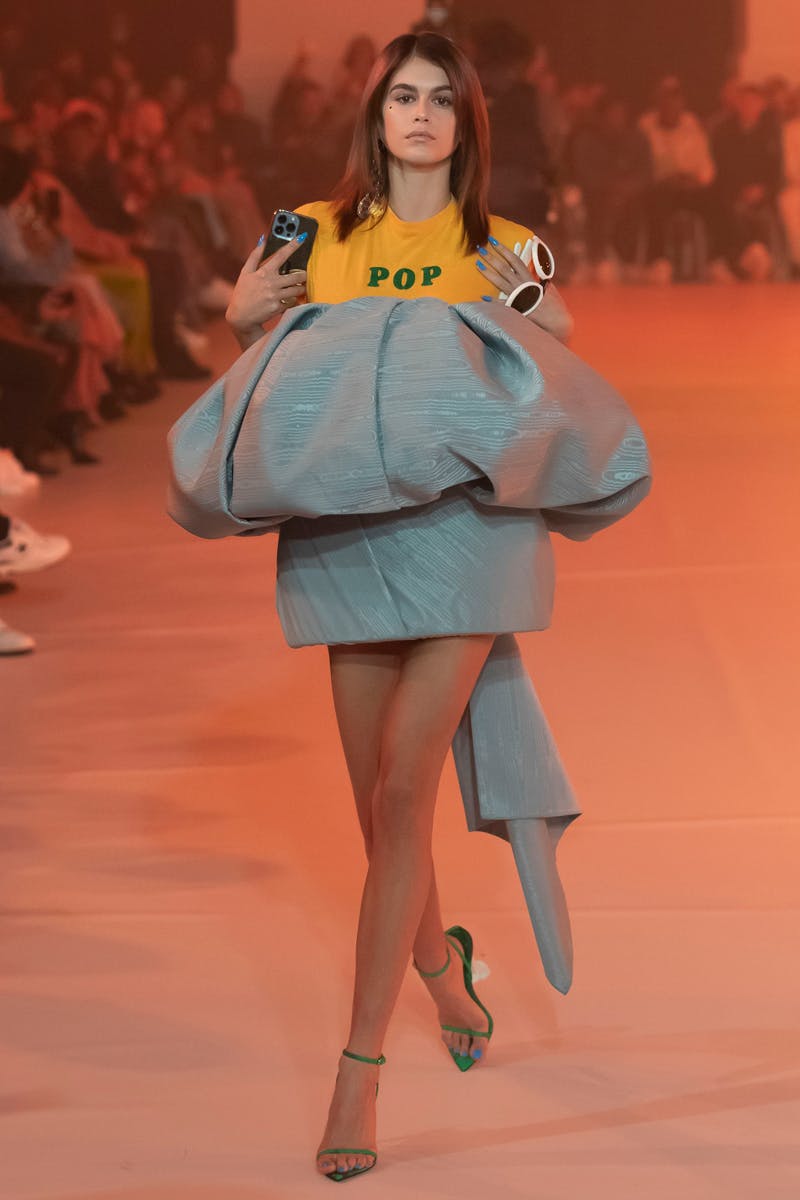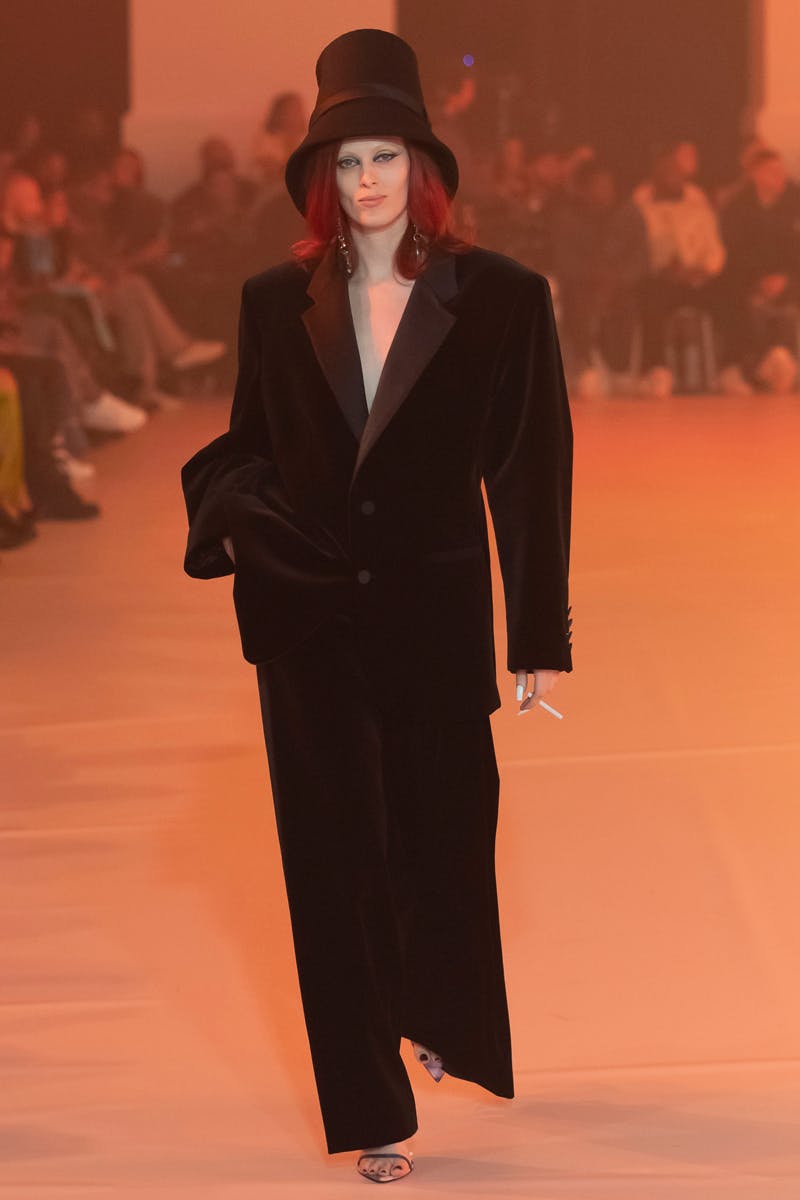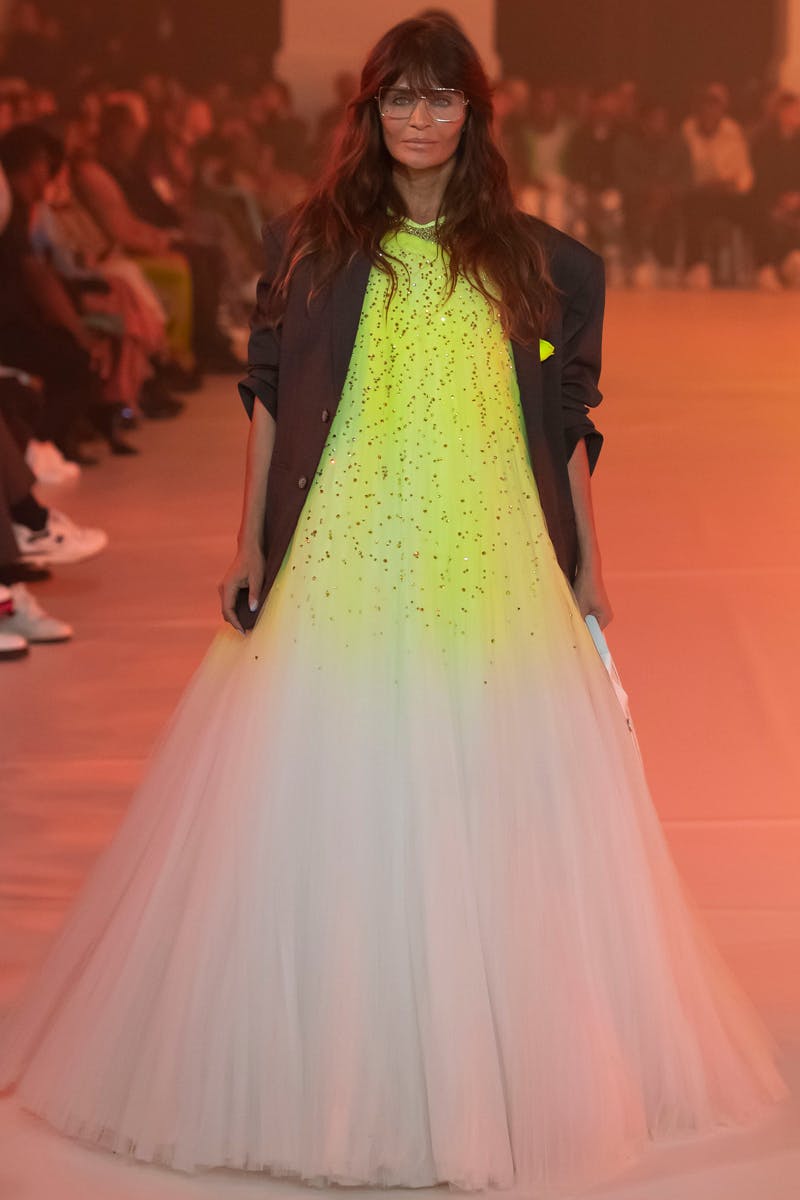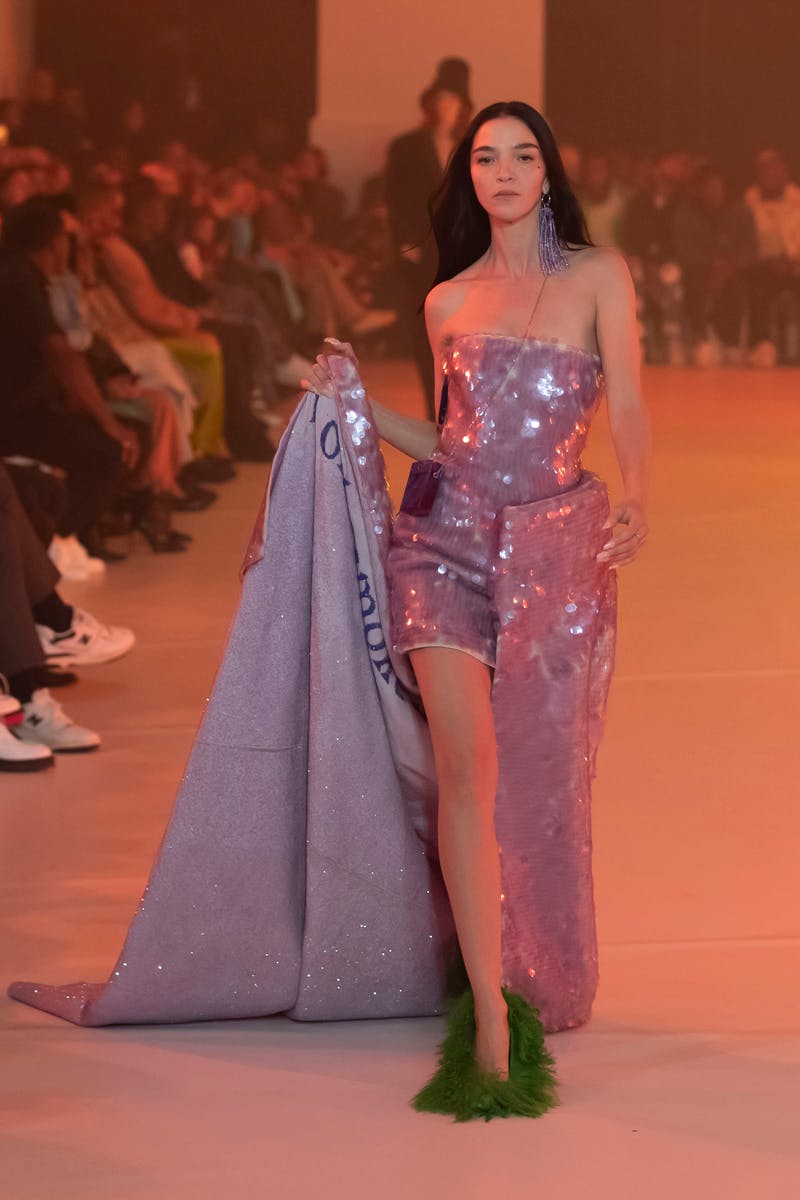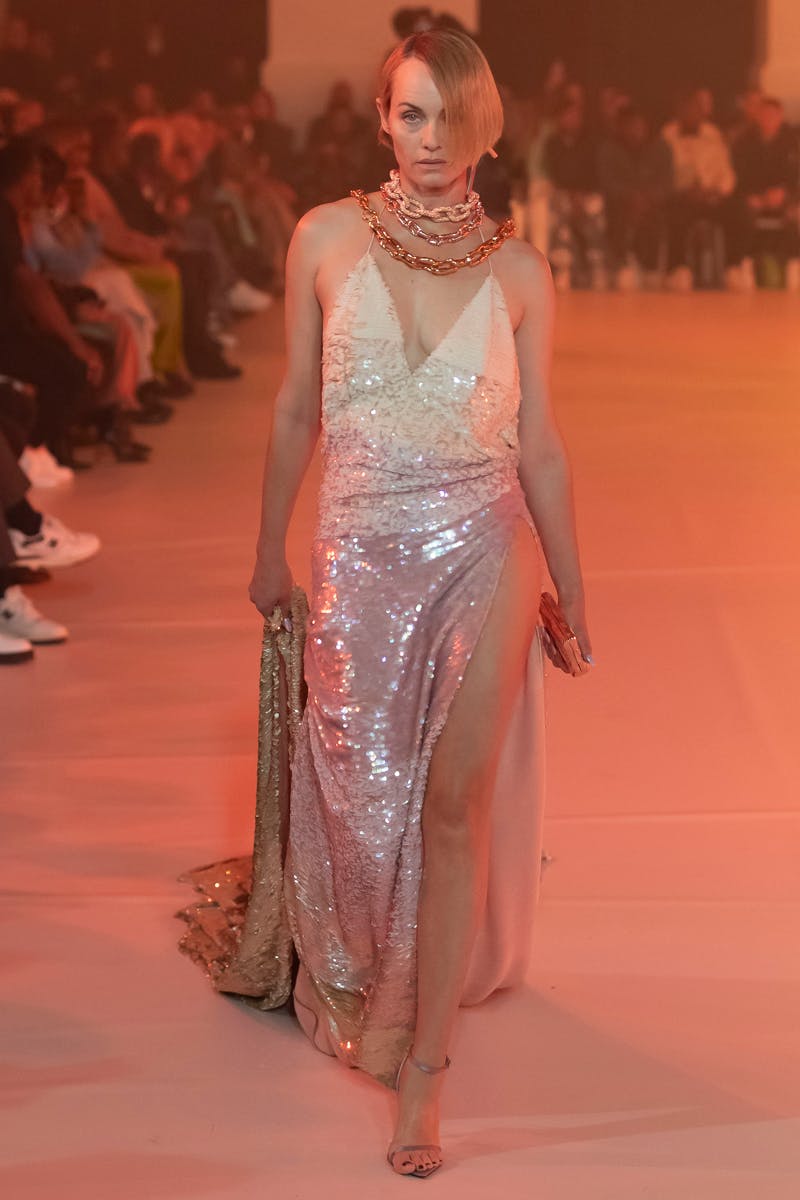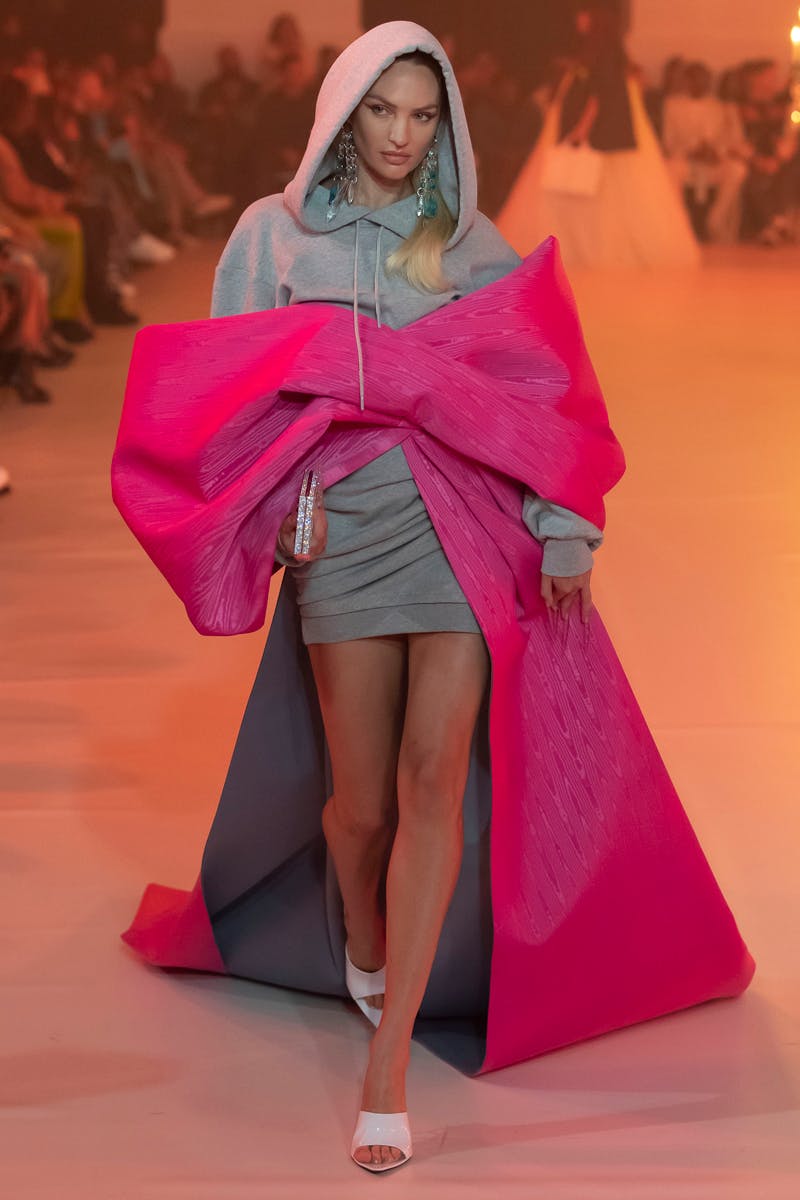 The late Louis Vuitton artistic director's final designs for Off-White™ hit the runway as part of its FW22 show, debuting alongside Off-White™'s "High Fashion" collection (think couture but more approachable), new beauty line, Paperwork, and collaborative Church's shoes — all ideas that Abloh cooked up and pursued prior to his death.
At Louis Vuitton, this was reflected in a "final show" of sorts, complete with homages aplenty.
No such situation at Off-White™, which isn't bidding adieu to Abloh but simply viewing his output in reverent new light. FW22 is technically Abloh's final show for Off-White™, in that it's the last one that he personally oversaw but his touch will forever grace all future designs.
The FW22 collection itself was a proper event filled with dramatic garments that pushed the limits of the word "clothing." Strands of denim created an indigo-dyed ghillie suit, knit backpacks were tie-dyed vivid hues, sweaters were torn asunder by geometric holes, hats were huge and occasionally horned.
But that's not to suggest that Off-White™ FW22 is entirely comprised of challenging apparel: fleece puffers, leather cargo pants, and weed leaf bags are accessible to even casual fans, and the new Off-White™ beauty line (presumably represented by the "FACE" stickers) is a guaranteed moneymaker.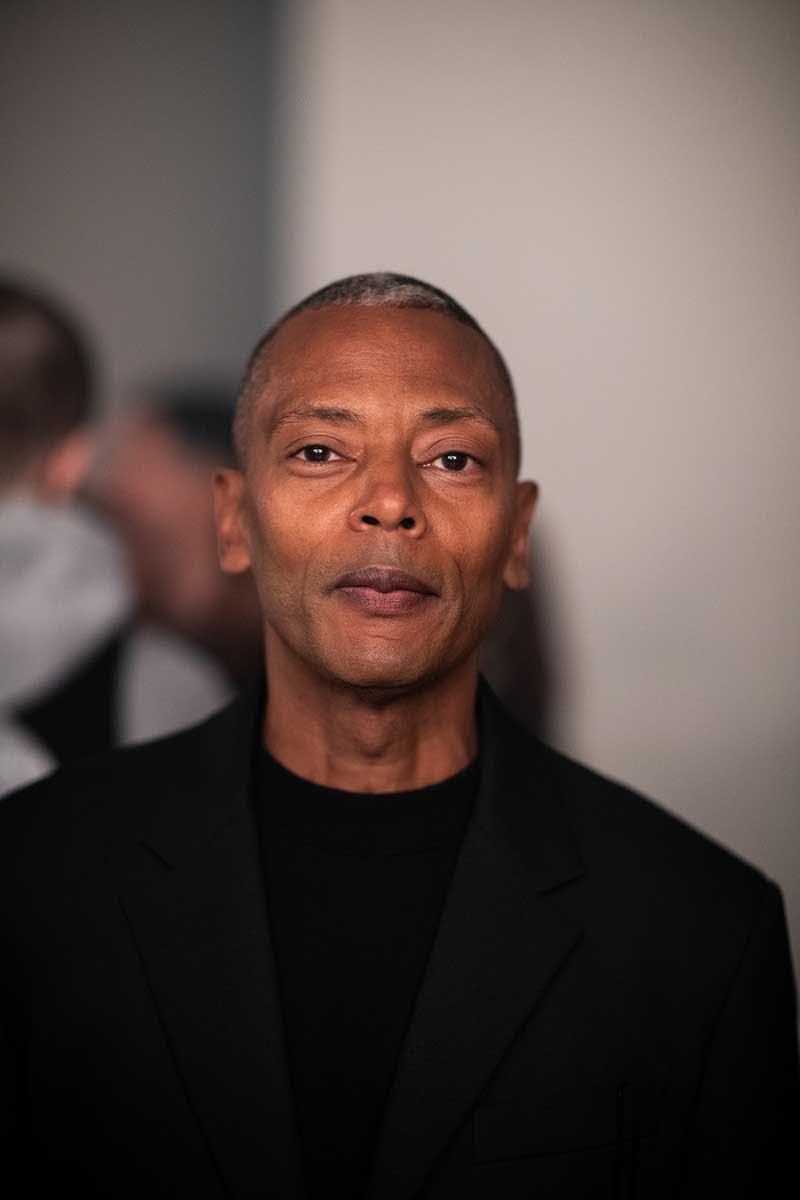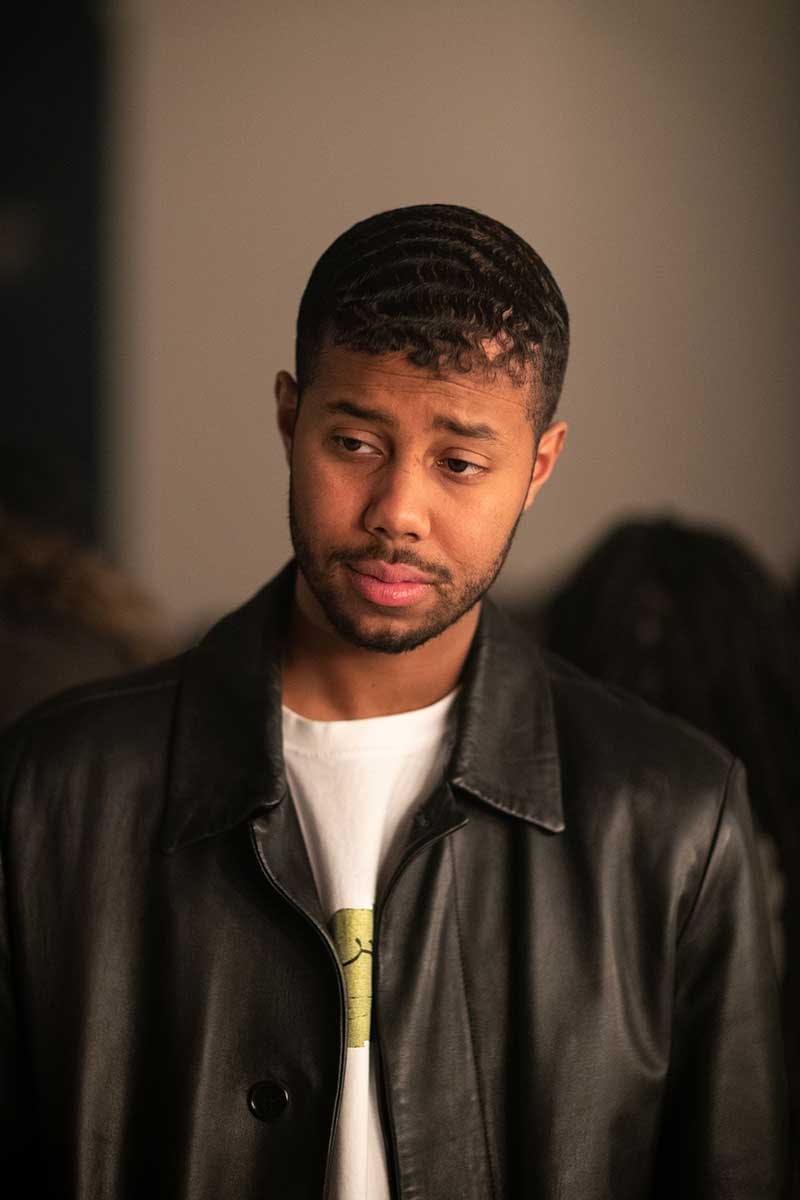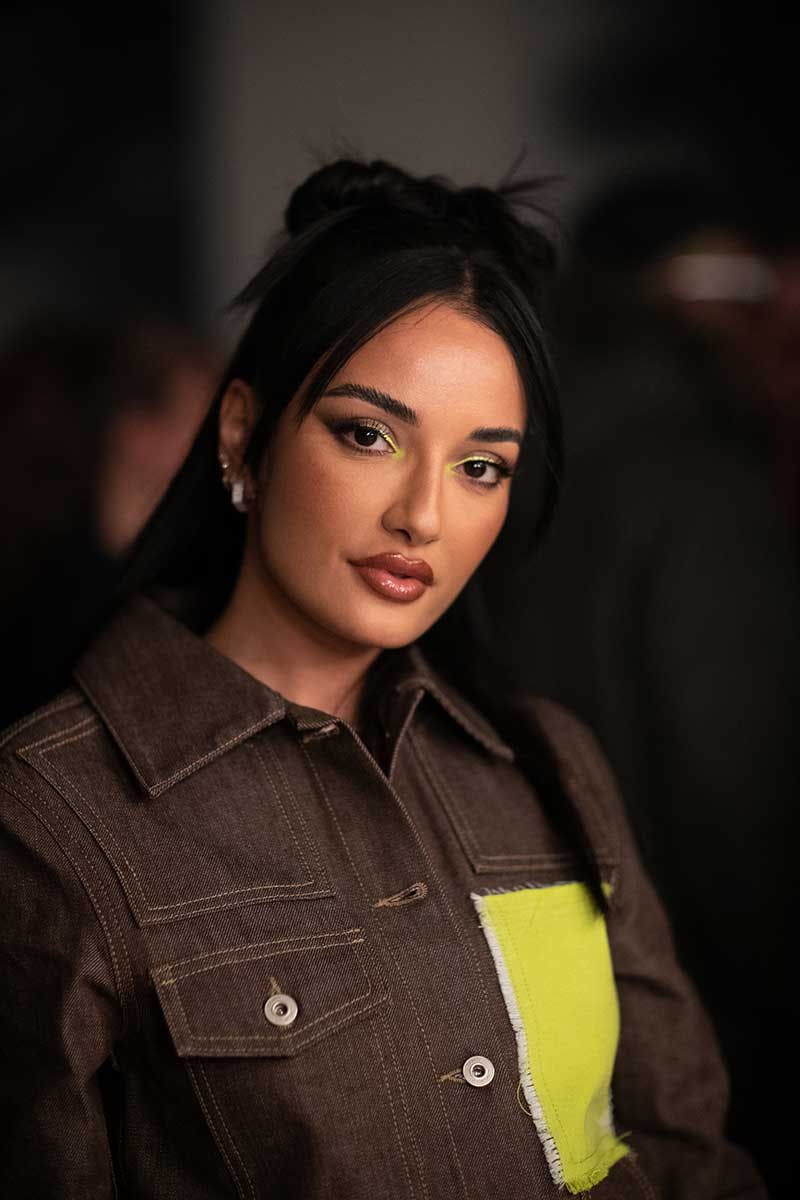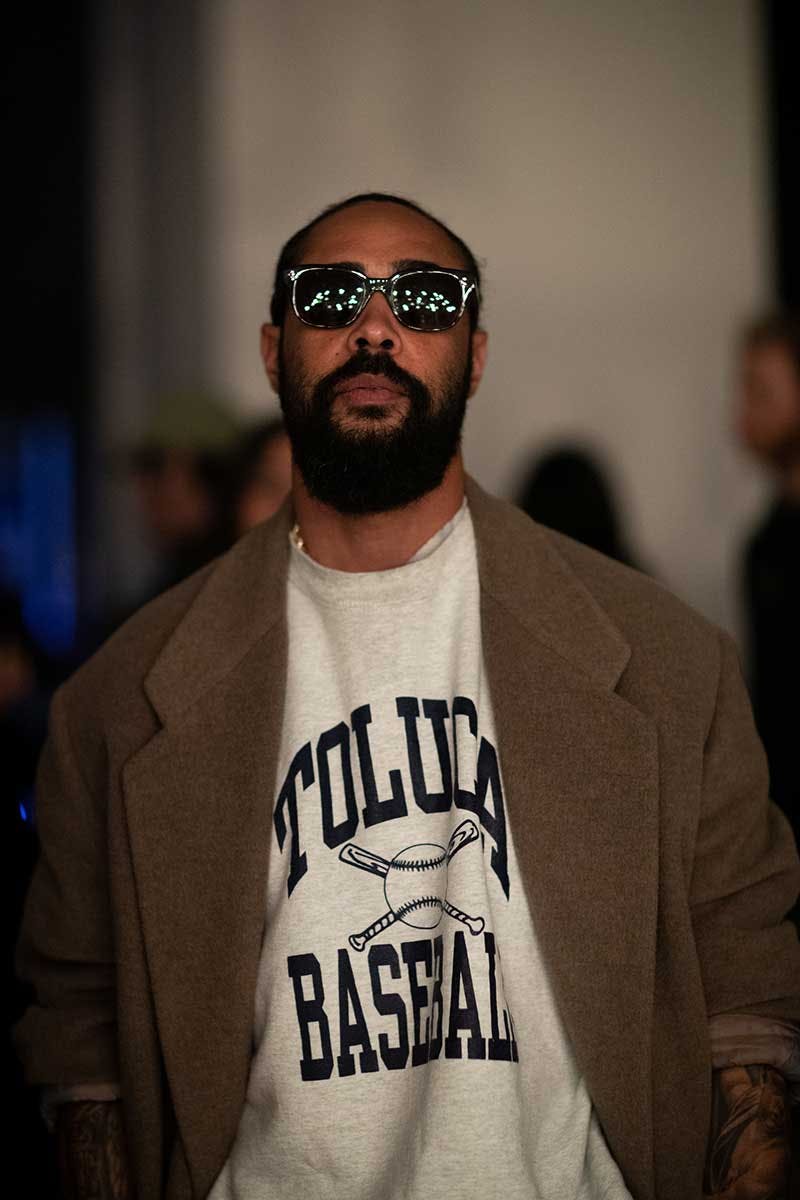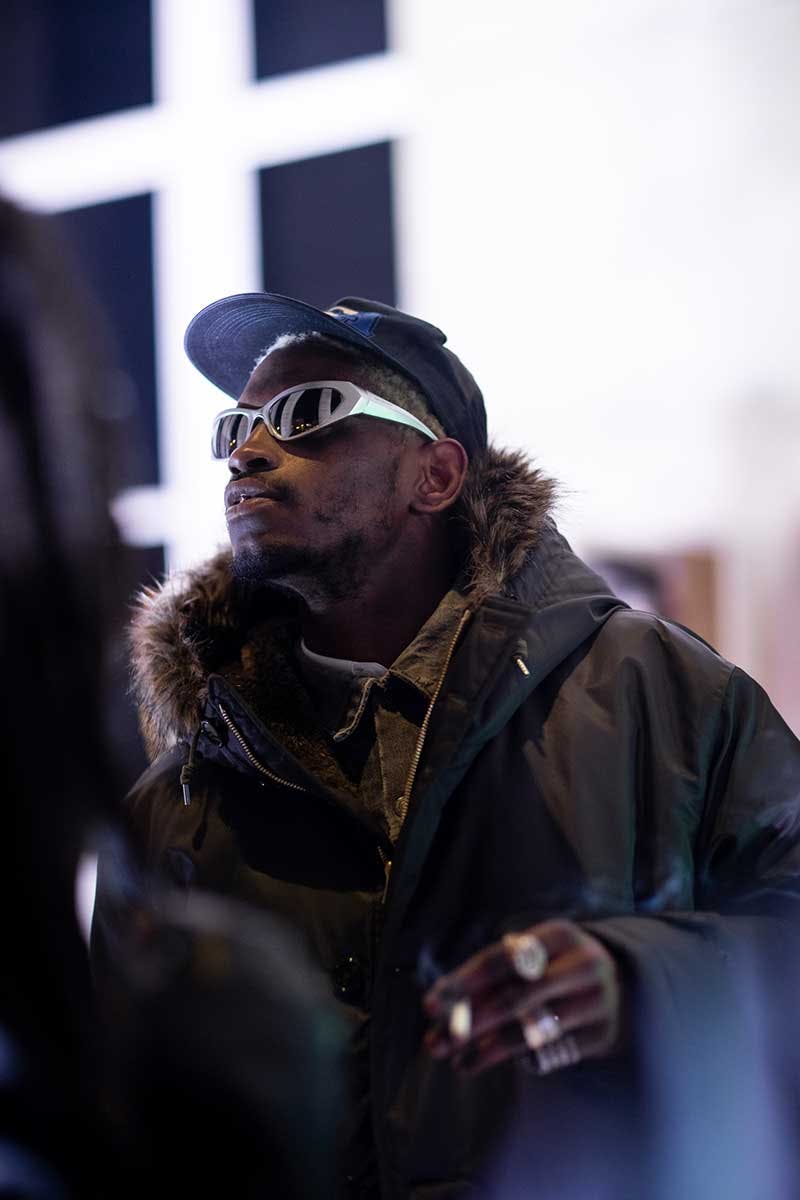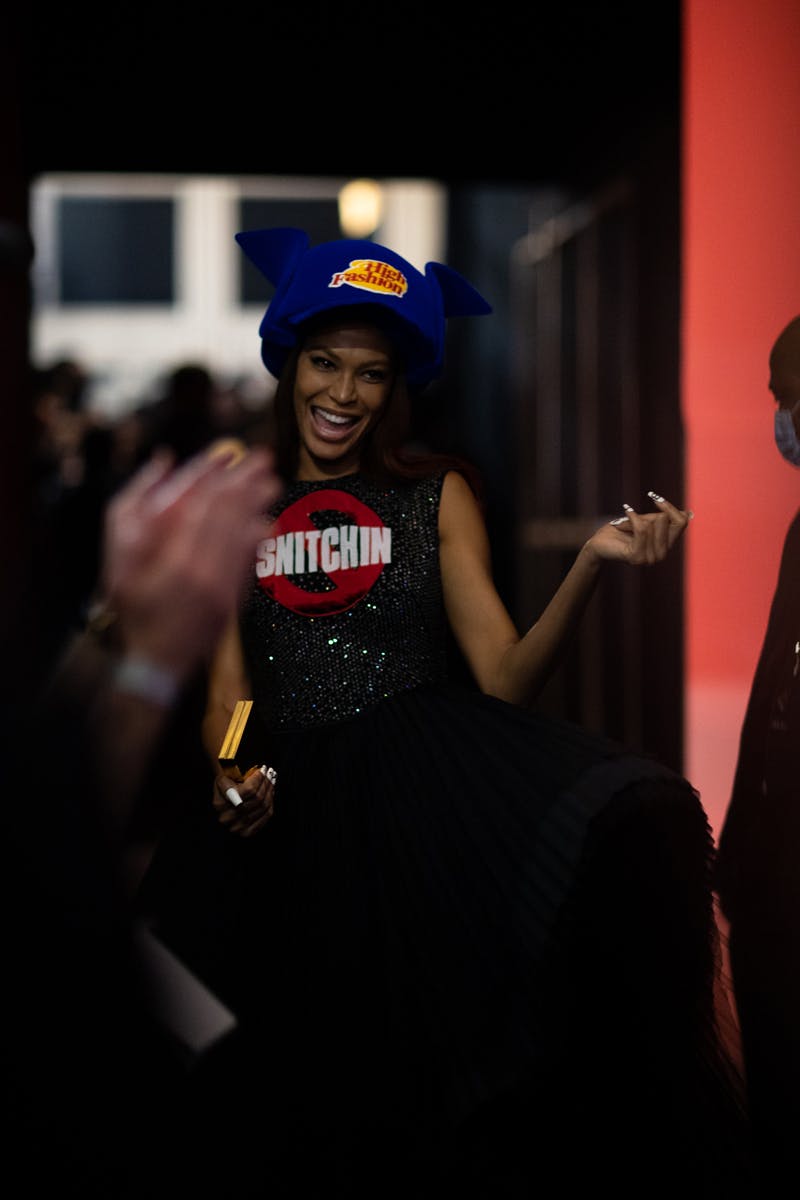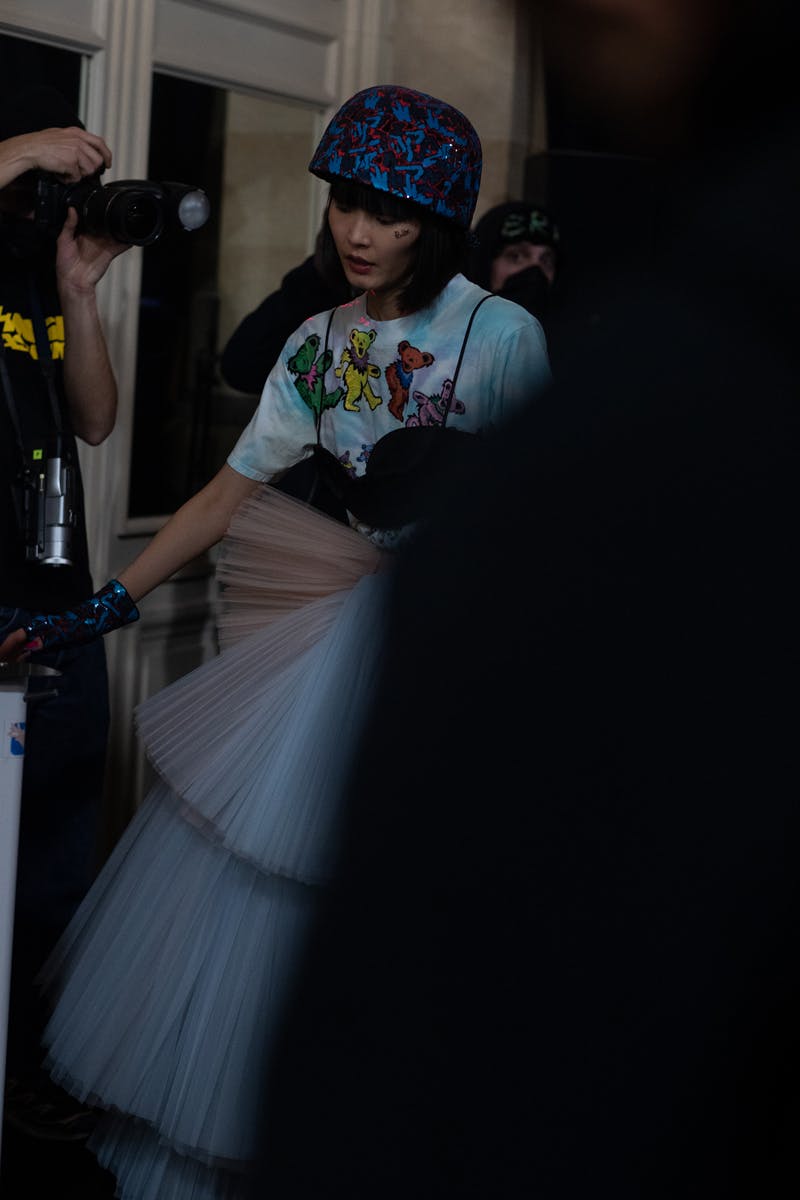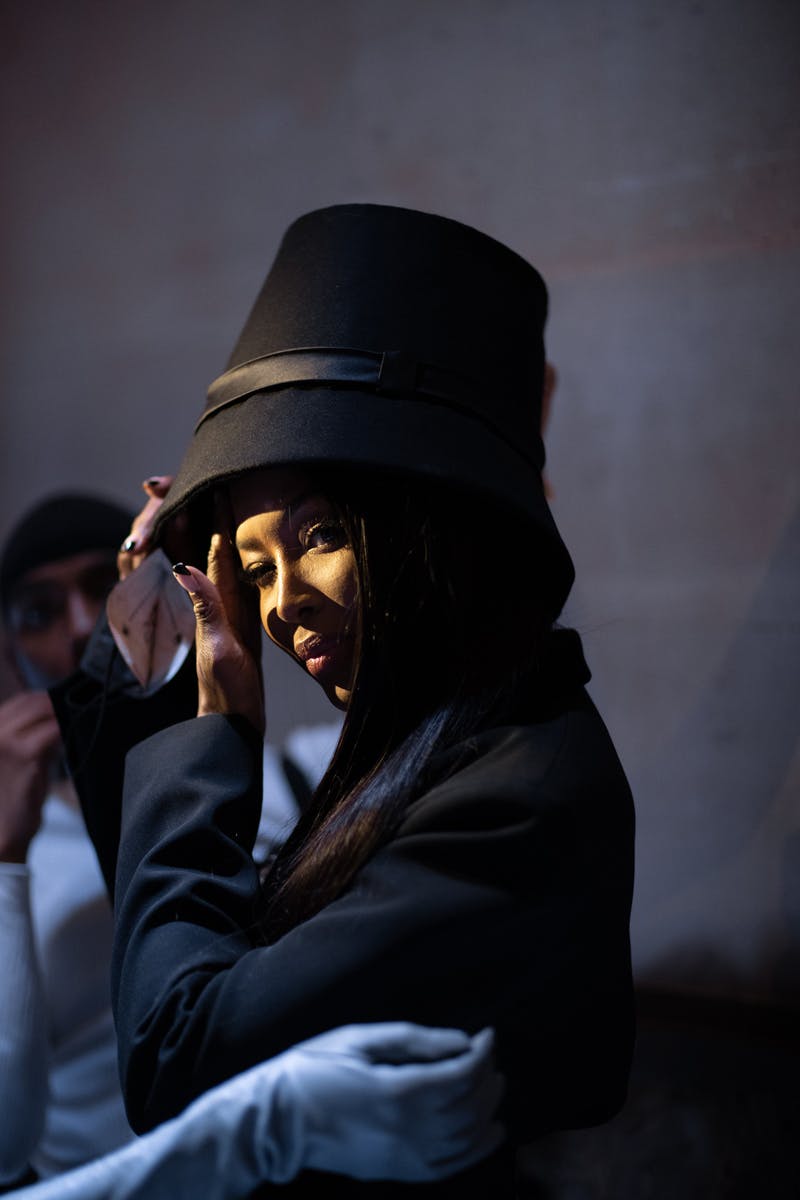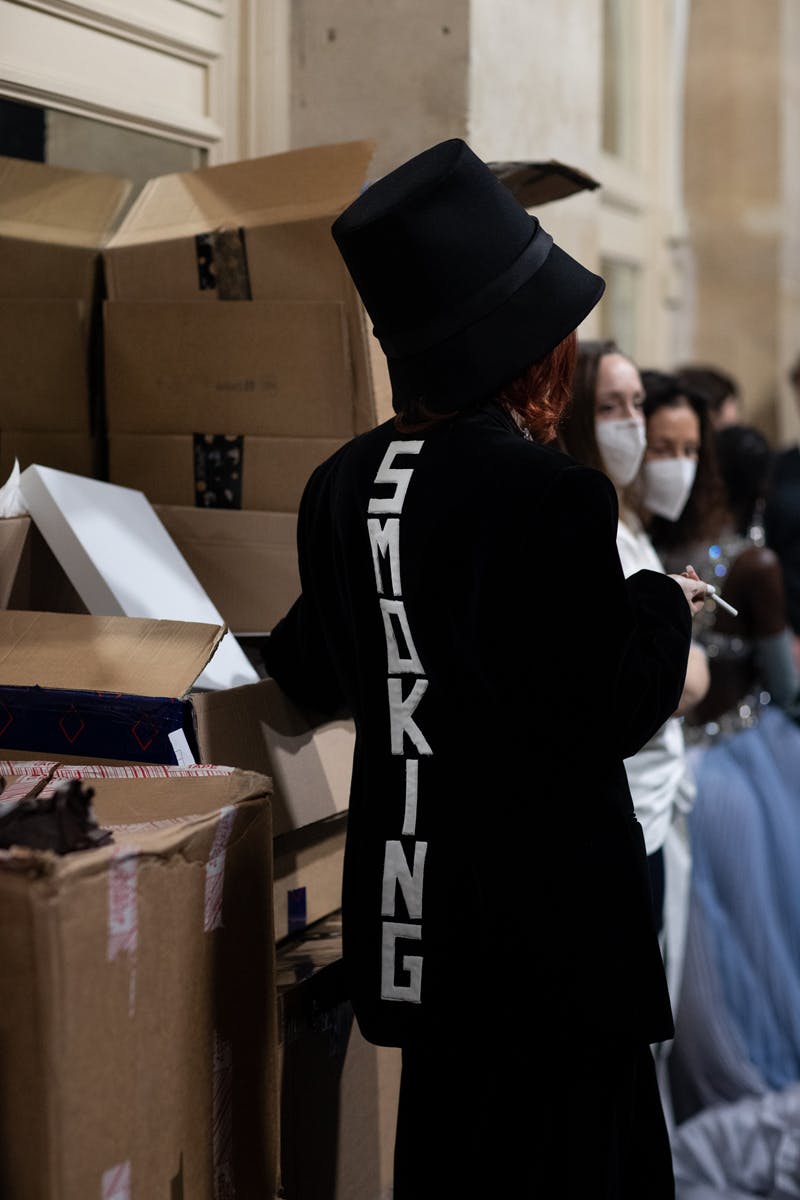 So, it is crazy to think of an Off-White™ without Virgil Abloh. But the label still says "Off-White™ c/o Virgil Abloh" and it's not wrong. He may be gone but it's still his brand.
New clothes. Same brand. Same vision.