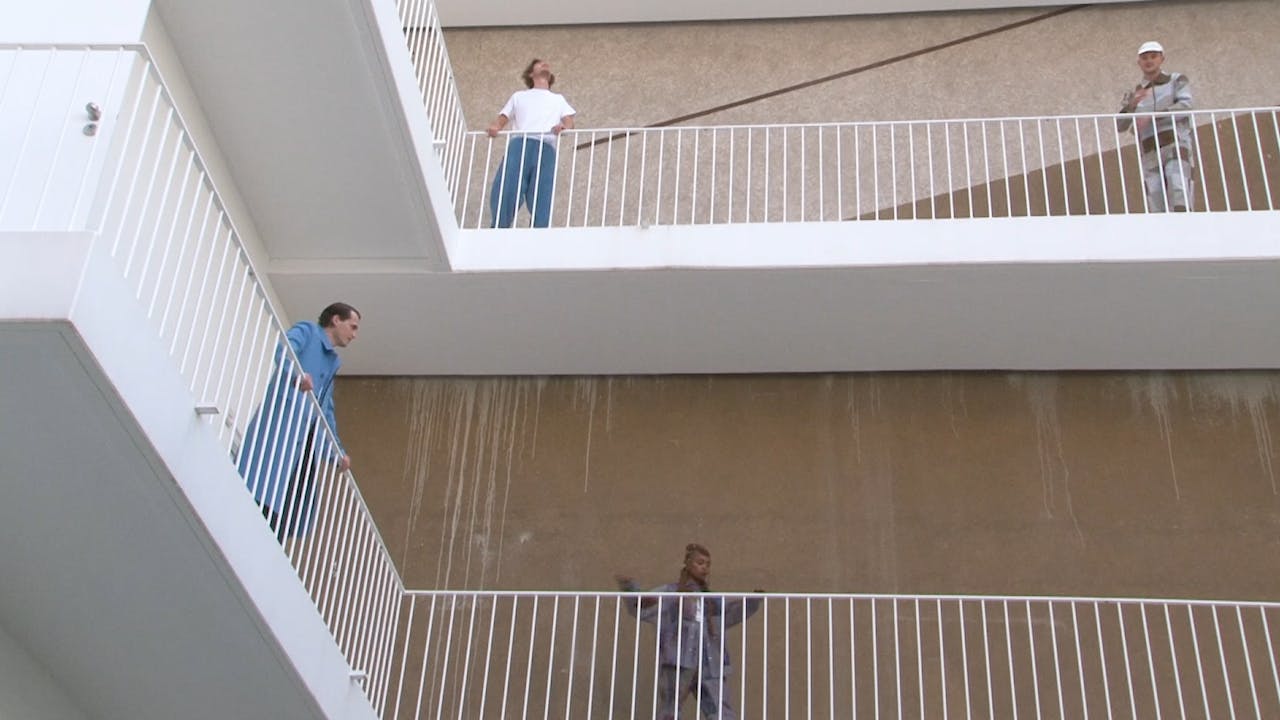 Highsnobiety / Timothy Schaumburg
With the release of two new colorways of the Cloudnova, On's rapid trajectory shows no signs of slowing down. Both the Roger and Cloudnova have enjoyed sold-out debuts proving that the Swiss brands aim to branch out from performance tech to lifestyle silhouettes was a risk worth taking. The Cloudnova specifically showed the first glimpses of On's potential to gain a foothold in the sneaker market beyond the running, performance and trail areas they have already established themselves in. Its lightweight, breathable and style led upper combined with the unmistakable cushioning of the Cloudtec sole creates a minimal in aesthetic, yet maximal in performance sneaker. Not performance on rugged trails, athletic tracks or long marathons but the everyday performance needed for perfecting movement through everyday city life. Movement through function, character and quality. Movement into the city's character-building open spaces. Perfection through movement.
To bring this notion of perfection through movement to life we reached out to Berlin's eye-catching creative studio acte tm to shoot the new Cloudnova and redefine it through their eyes. Deep diving into the visual world, creative process and inspiration of the studio to ultimately understand their drive, ambition and idea of perfection.
Highsnobiety / Timothy Schaumburg
acte tm are the masters of many with film, design, photography and art all falling under the studios growing list of essential output. Their work with 032c, KÖNIG Gallery and Virgil Abloh tops the namecheck tree of collaborators. From functional and intricately designed furniture systems and apparel exclusively sold at the prestigious Voo Store to the short film, "Solidarity is the only enemy of misery" exploring the sense of community in the DNA of the ballroom scene. Each and every output they create manifests another beautiful string to their bow. Refreshing in a time when the strength of an Instagram aesthetic or on-site mood board can usually determine the popularity of a studio or agency.
Like the Cloudnova, acte tm set out to build a bridge between movement, performance and lightness in their work. Reflecting this, the shoot was divided into two parts- one staged inside the studio which mirrors acte tm's strive for perfection, the other part outside that appears free and gives space for movement and the unexpected.
We visited acte tm during the shoot to find out how they strive for perfection in a constantly moving cultural ecosystem.
Philipp Groth - CEO, Founder, Director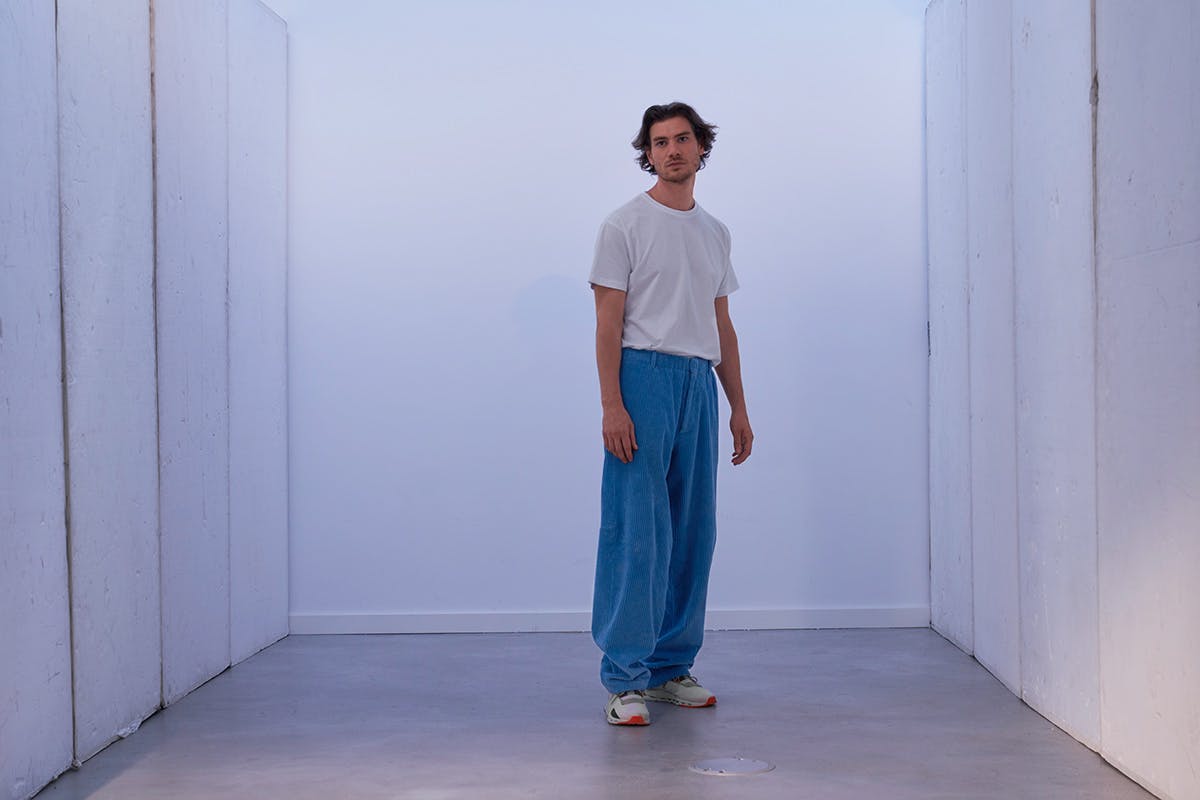 In one word, what is needed to achieve perfection? 
Movement.
How does movement affect the search for perfection?
Movement is the most essential tool for us to overcome labels that only serve as a summary of a "has-been" and ultimately arrive at our own legacy. Besides that, it's a crucial skill for us to be able to move between creative disciplines in a very precise yet comfortable way. In perfection, movement allows us to get to the exact point we envisioned while giving space for experimentation.
How important is movement in the studio's film work?
In film it's pretty much all about movement and timing. Directing the actors to move the right way, camera movements, and how you move through different scenes so you almost interact with the viewers retrospectively. In all of our work, movement is a device to connect and reconnect areas of artistic practice and ultimately reach out for perfection.
How does working as a creative studio benefit in the search for perfection?
Due to the different expertise of each team member, we are able to look at projects with a 360-degree view. This is also visible in the execution - one department inspires the other one, trusting our instincts to tell us when something is finished. These special influences and characteristics are also a big part of the general aesthetics of acte tm and brought it to where it is now.
The Cloudnova aims to bridge the gap between a creative lifestyle and performance - how does it reflect your idea of movement?
acte tm as well as On embodies the theory of compounding abstraction - indeed, the entire aesthetic and the initial thought of founding acte tm as a multidisciplinary studio is grounded in that notion. As it is of no importance if whether you start a storyboard for shooting film, an architectural sketch, or a prototype of furniture - all circles start anew at point zero; a blank page. I have the same feeling with the Cloudnova. At the very beginning, you add features to a shoe to make it the best-running shoe but that doesn't mean you have to let go of the idea to design it as a fashionable sneaker. I can see ourselves within this approach.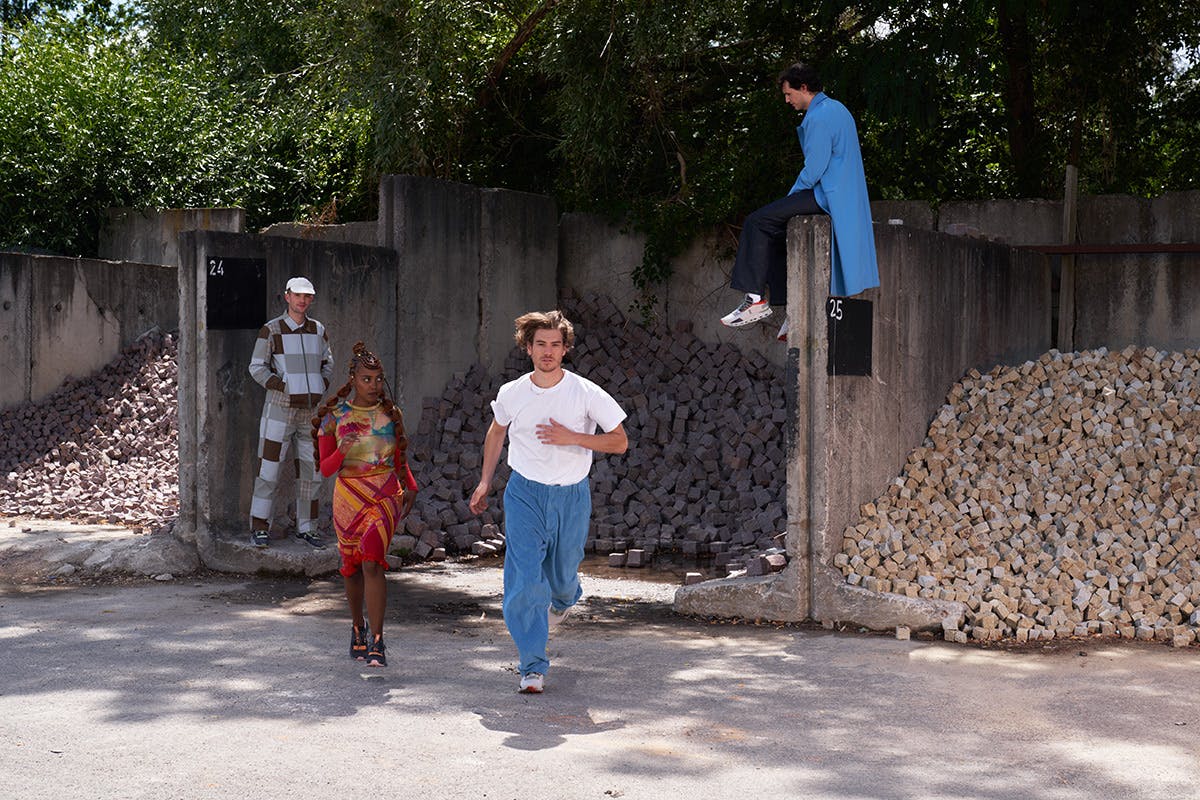 Highsnobiety / Timothy Schaumburg
Sascha Huth - Founder, Creative Director, Designer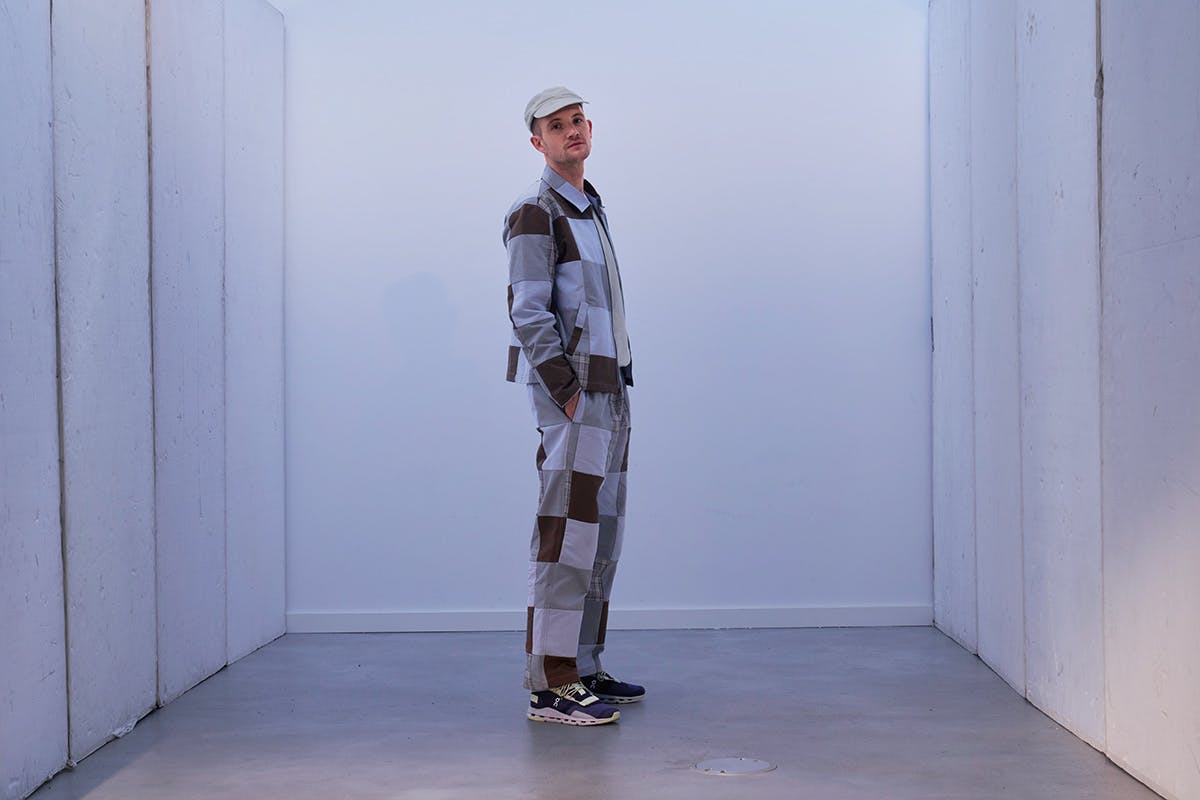 In one word, what is needed to achieve perfection? 
Function.
What does function mean to you?
For me, function is the combination of different components that serve a specific purpose. Function can be applied to the emotional as well as the physical level. For example, if a painting triggered something inside you and guides you emotionally by looking at it, this process can be associated with function just like a chair you can sit on rationally. Function has a lot to do with problem-solving.
How does function affect the search for perfection?
The search for perfection has always to do with creating an original concept and proper planning. Good preparation is vital to ensure a professional execution. Of course, this preliminary process has also a lot to do with functions and approaches. If certain components are not present, it is not possible to achieve a reasonable result.
How do you bring function to your work and that of the creative studio?
Mostly it is about solving problems - of course, a commercial job is treated differently than a free project because it is mostly about the brief. Nevertheless, we do not see ourselves as a classic service provider but as a collaborator. The interaction from a basis of respect, between the customer and us, is extremely important. To me the most crucial thing of a project, no matter in which discipline, is to be functioning its specific purpose. This can only be the case if the different opinions in the team are brought together to one united vision. We do not think much of hierarchies.
The Cloudnova is rooted in running and performance heritage- how does the sneaker and brand reflect your idea of function?
I immediately associate the product with a long-lasting high-quality. You can feel the interaction of the individual, qualitative components which ultimately give the shoe it's function: It is extremely comfortable and ideal for movement. It also resonates with the main idea of acte tm as it combines performance with contemporary aesthetics.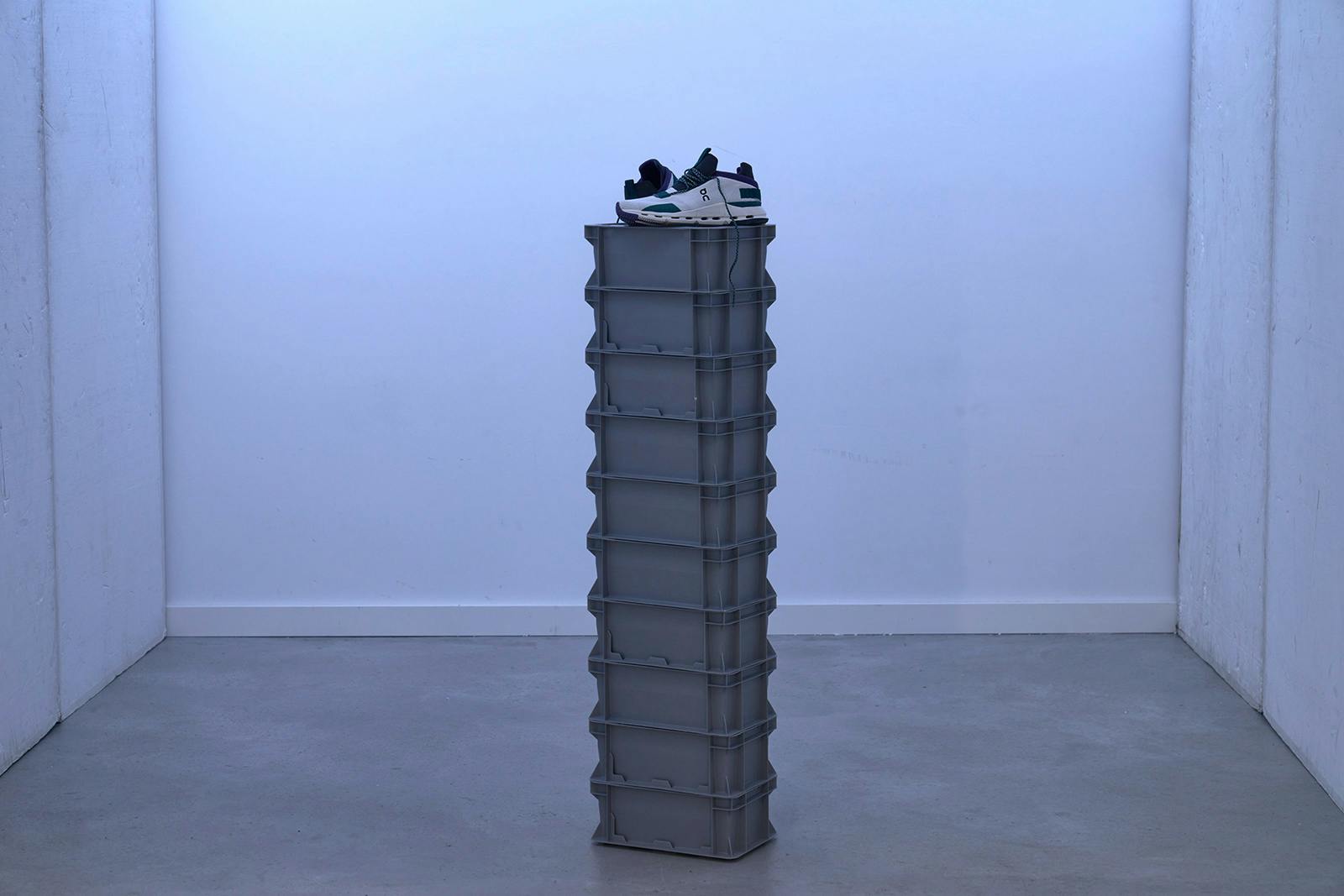 Highsnobiety / Timothy Schaumburg
Tsellot Melesse Agegnehu - Creative Producer, Art Director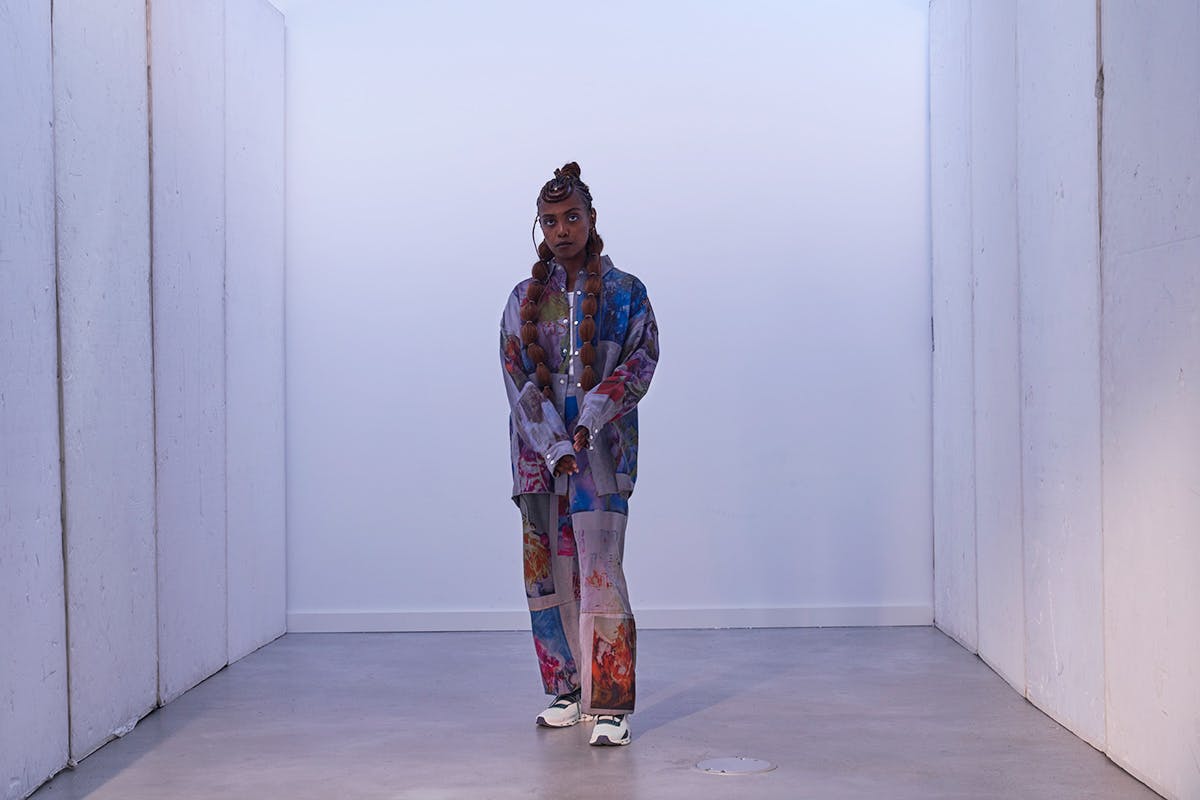 In one word, what is needed to achieve perfection? 
Character.
What does character mean to you?
Character has a lot do to with individuality and identity. It's what makes you stand out and is distinctive to yourself. The human heart is too complex for binary assessments: Right or wrong, good and evil, those are all real concepts but no character or human can be fully described by only one of those ideas.
How do you bring character to your work and that of the studio?
My upbringing and heritage differ from the others - I was raised in an Ethiopian household with strong Christian beliefs which has had a great influence on me - I managed to ultimately embrace these experiences. The perspective and stories I tell, the lens I see the world through, the things that move me are all inspired by my origin and they contribute to my work. I'm proud that these stories are represented in the unique voice of acte tm.
How does the mix of taste and inspirations create this unique aesthetic that is acte tm?
I would say the constellation of interesting and talented characters at our studio is key. The uniqueness of acte tm is founded in the ability to create a straight line of output through all chapters of creative production and creation. To be more precise, a campaign, for example, looks much more consistent when created out of one hand. This ability is the result of a group of experts who are committed to one vision, in message and aesthetics.
What does the Cloudnova say to you in terms of character?
I like characters which have multiple layers to them. The Cloudnova effortlessly supports more extravagant and colorful outfits which wear a lot yet is easily combined with a more sporty look as well. There's more to it than meets the eye. I love that.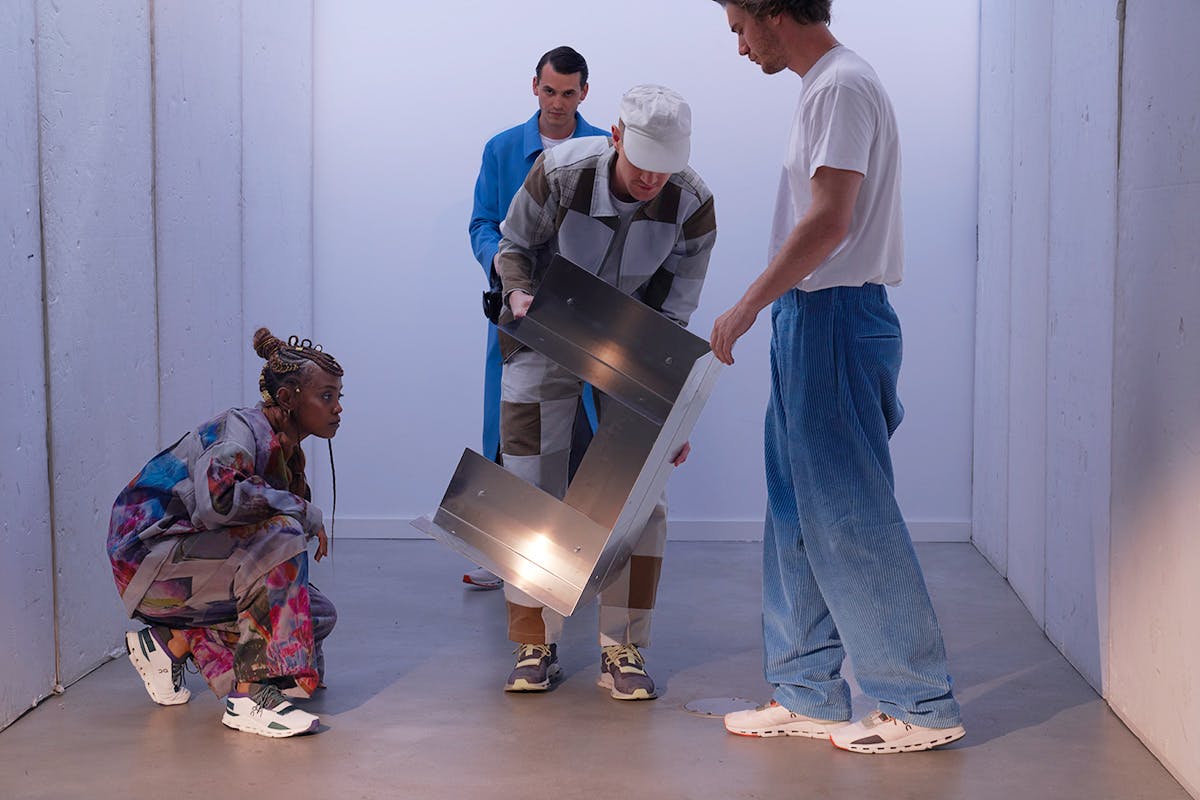 Highsnobiety / Timothy Schaumburg
Jakob - Art Lead, Architect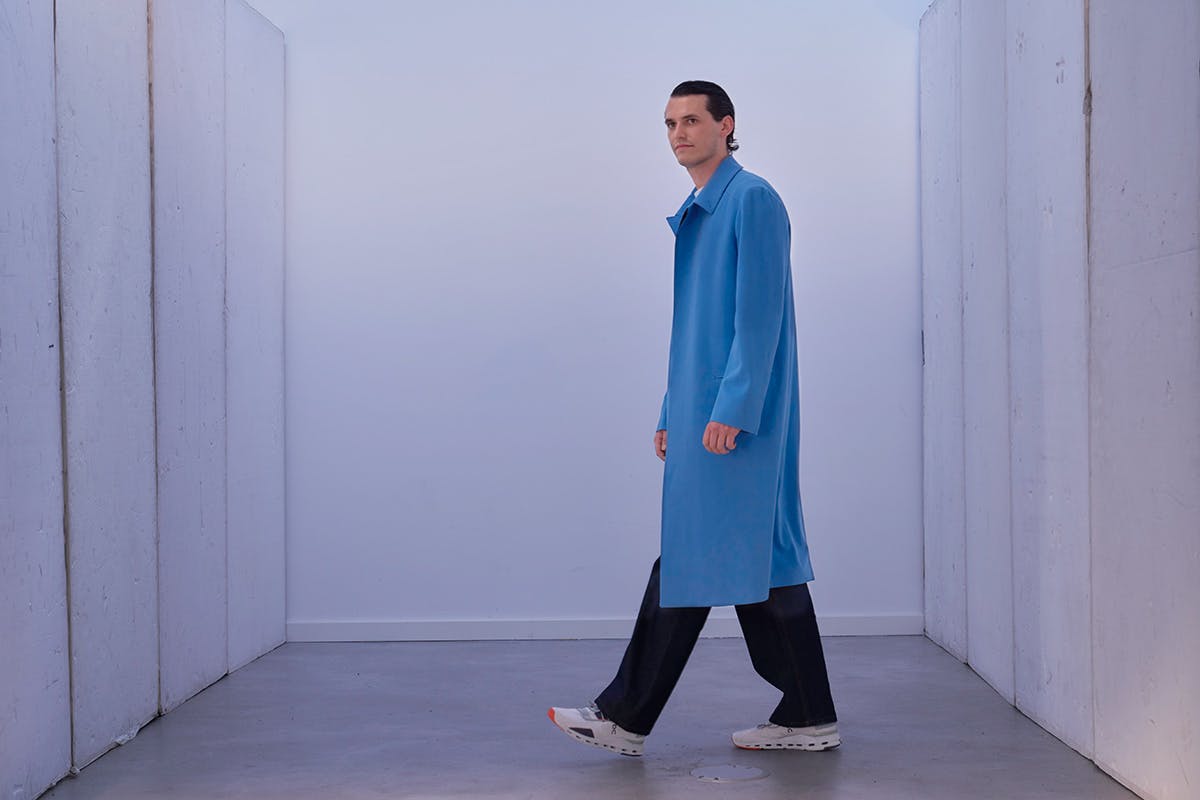 In one word, what is needed to achieve perfection? 
Quality.
What does quality mean to you?
Quality means more than just a result that satisfies highest expectations. It is also about how a result is achieved - about the whole process. The quality of going with technical progress for example, or meeting contemporary culture and the quality of staying true to yourself and your style. This all comes together at acte tm.
How does quality affect the search for perfection?
In our work, I see quality as the very foundation on which to build something extraordinary with special ideas. If the quality is high, you can build higher. That means quality is crucial in striving for perfection because perfection always is a symbiotic relationship of quality and originality.
How does acte tm keep moving to continue to produce exciting and culturally relevant work?
I feel like today's society makes it easy to plug yourself in somewhere when things get complex; you call somebody up, you pick up a magazine, scroll through Instagram … and all of this becomes part of your identity of not looking left or right. At acte tm we always try to stay exactly the opposite of this. Keep open to things we don't know yet. The most interesting thing for us is depicting how we see things versus what is the reality and check back on what is "learned" out of routine and how we can give it a new twist, building on the foundation of quality.
What do you admire about the engineering and minimal design of the Cloudnova?
It's extremely coherent in its communication. Everything from the tiniest details to colors and form guides you through the usage of the shoe - so the quality to me really lies in effortlessly achieved utility.
Highsnobiety / Timothy Schaumburg
The new On Cloudnova is now available in Silver and Orange (men), Black and Rose (women), Iron and Leaf (men), White and Violet (women) here.