If a tree fell in the forest this year, it probably ended up on @organiclab.
2020 is the year that the outdoors took over. Forget "trend" — across every segment of fashion, outdoors wear was completely inescapable. Salomon, Arc'teryx, and Hoka One One dotted the Highsnobiety NEXT 20. Searches for "techwear" have doubled to an all-time high. H&M launched a hiking collection. And yes, your friend with the Air Diors now knows the word "GORP."
Face masks may have been the must-wear (if it's possible to frame simple human empathy as such). But in the apparel realm, outdoors fashion towered over everything.
The outdoors-slash-fashion crossover reached its zenith this fall with the announcement of The North Face x Gucci, a paradigm-shifting mega collab on the scale of Supreme x Louis Vuitton. Outdoors gear is a proper component of the streetwear wardrobe. Through that association, trail runners and technical shells had found a footing in the world of new luxury, if only behind the scenes. Now, the outdoors itself was the focus.
What is it about this year that made the outdoors so appealing? Many point to Covid-19 as the driving factor. With travel bans and gym shutdowns, the pandemic played an undeniable role in getting city mice to their local field. Outdoor activities are up 15 percent this year, according to Google mobility data. At some parks, visitor traffic has almost doubled.
Covid certainly got people outside. But claiming it as the reason your MCM bought belt shorts is missing the forest for the trees.
The Lay of the Land
While 2020 may have been the volcanic eruption, the worlds of outdoors gear and fashion have been colliding for a while.
2009 brought both the first link-up between The North Face and Japanese designer Junya Watanabe, and the launch of Arc'teryx Veilance. Three years later, Concepts linked up with Arc'teryx for the first of many colorblocked collaborations. 2014 saw Nike revive its dormant "All Conditions Gear" line; 2015, the widely lauded Broken Arm x Salomon.
Two seismic forces are driving these worlds together. In a historic sense, what people wear day to day has only ever gotten more functional: more comfortable, more practical, less constrained by social context.
As society moved from formal conventions (color rules and dress codes) to more informal ways of signaling sociability (the fact most of us own "nice" sneakers), the idea of dailywear wearing its utility on its sleeve found wider acceptance. Outdoors gear represents the next leap in unabashed functionwear from athleisure and sweats. What are GORE shells and trail runners if not supercharged versions of sportswear staples like windbreakers and sneakers?
On the other, there's a contemporary constellation: our sustainability-concerned, big screen/little screen Anthropocene existence has led to a reverence for the natural world at the same time that '90s outdoor gear was ripening into retro status.
The outdoors was huge in the '90s, from the X-Games to the Trans-Antarctic to Johnny Tsunami, outdoors activities themselves — and with them, their requisite gear — had a genuine place in culture that is now removed enough to be vintage cool. As garments like the Patagonia Retro-X swung back into fashion, they found an audience not just interested in their shapes, but excited by the ideas they represented.
These twin streams started crossing in earnest two years ago. Fashion is quick to absorb new influences (see: the chelseas/moto singularity after Hedi's first YSL show). But outdoors gear was picked up with uncommon quickness.
Moncler Genius came in February 2018. That spring brought a gorpy Lanvin season and the first Hoka x Engineered Garments collab. Then, Acne Studios teamed up with Fjällräven. After that, Marmot x Opening Ceremony revived the infamous Biggie parka.
It was open season.
New Growth
2020 would've likely been the year of outdoors gear, even without Covid.
Brands plan lines months, if not years in advance. As thoughts formed around FW19 and SS20, Loewe was unveiling a new recurring capsule called "Eye Loewe Nature"; Frank was wearing Mammut to Paris Week; Gucci was dropping a Keen homage that made the Times style section.
It's hard to argue that Covid lockdowns did not spur a new appreciation for nature (and the objects used to enjoy it).
However, weeks before the Western world went into quarantine, Off-White™'s Alpha SV dresses and MM6's North Face shifts put the outdoors at the center of the fashion conversation. On the streets, kids dressed in January's white-hot Hoka Tor release, and Drake-approved Arc'teryx could be seen long before anyone knew what a Zoom call was. Even heritage outfitter L.L. Bean broke into culture through the announcement of a Todd Snyder collab — the first such tie-up in the brand's 108-year history.
Covid is not responsible for the outdoors trend any more than it is the increasing role of tech in our lives. Both were caused by farther-reaching factors. Neither is going anywhere once there's a vaccine. But because of shutdowns — and the worldwide reevaluation of our relationship with the outdoors that they spurred — the outdoors' place in fashion has soared higher, sooner, than anyone thought imaginable.
Jil Sander had been courting Arc'teryx (through its high-fashion Veilance line) for a while. Yet, it was this year that something changed. Not "this year they dropped product that was planned in 2018/2019." But "this year, they announced that product was coming in Fall 2021."
For both Jil and Arc'teryx, the environment had changed. Now, the sky was the limit.
Compass Points
In a nutshell: the story of 2020's outdoors explosion is that outdoors wear transcended its narrow, activity-driven, and streetwear silos to become another flavor of sportswear. Patagonia fleeces became the new Champion crewnecks. ROA's are the new Common Projects.
To some core outdoors users, this is blasphemous: a corruption of founding principles that sees ski jackets used only for skiing. But as a lifelong hiker and style guy, I couldn't be more excited.
Before the Covid participation bump, the outdoors industry was facing existential headwinds. Americans went on one billion fewer outdoors trips in 2018 than in 2008. That same year, it was reported that ski area visits numbers had hit their lowest point since 1987.
While not everyone who cops a Beta SL will take it outside city limits, some will — and that means more people enjoying the many benefits of time spent in nature. It also likely means a more diverse crowd than the outdoors' historic draw. Organizations like the UK's Flock Together birding club are the model here.
On top of that, pressure from expanding sportswear brands (Nike ACG; adidas Terrex), style-conscious innovators (Greater Goods; Klättermusen), and, holy shit, even luxury houses (Maison Kitsune x Goldwin, Dior x Descente) is providing a shot in the arm to an outdoors industry that had grown complacent, producing the same old garments for the same core audience.
The result will be better, sleeker, more exciting garments, some of which we're already seeing — for example, the reinvention of Mountain Hardwear and Eddie Bauer x JJJJound.
Selfishly, I'm stoked about new products, especially jackets. But more than that, I'm optimistic that GORP gear worth gaping over will take the next generation from the "Explore" page into an exploration of a different kind. It's hard to get new clothes and not imagine what can be done with them. If the clothing in question is your first proper outdoors gear, it can be downright inspiring.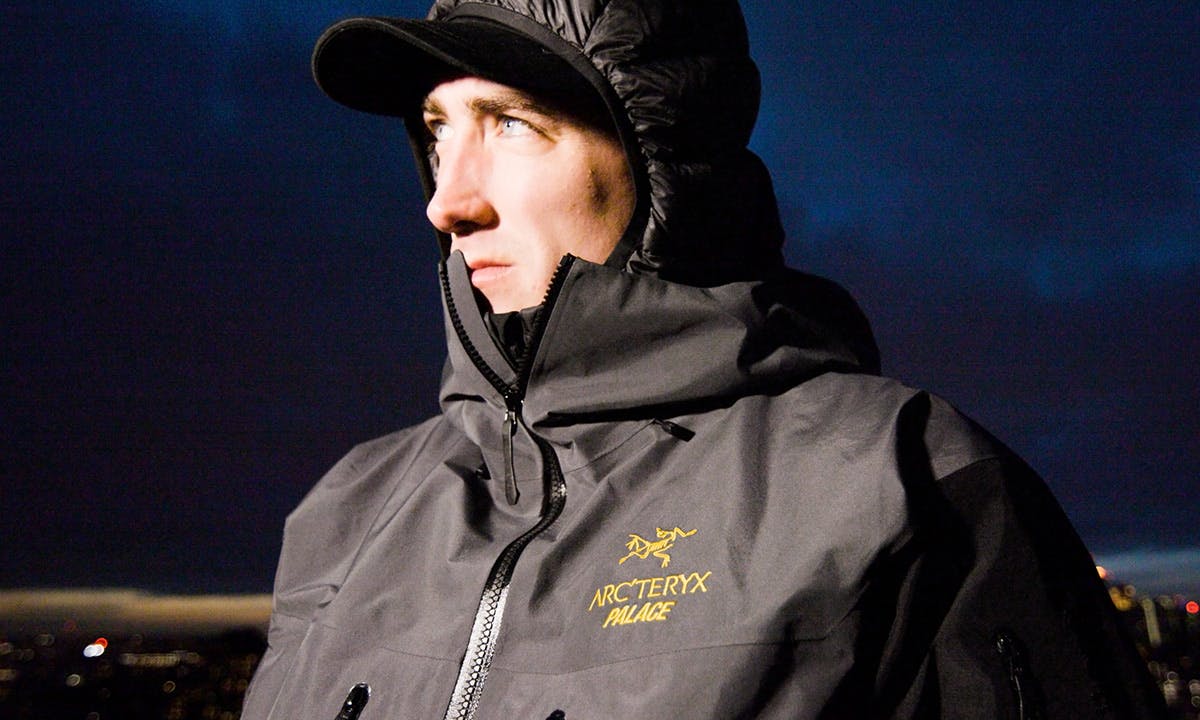 Into the Wild
2020 will be remembered for a lot of things: some good, many bad, and in between them, a few just plain weird. Through one lens, this is the year the world went crazy — when we all put on cargos and bucket hats and made memes about aliens fighting murder hornets. But through another, it's the year we all realized what matters most — our families, our friends, and the big, beautiful, fragile, interconnected world we all share.
What does the future hold? If I had to guess, I'd say hiking poles.
2020 was the year when so much didn't happen — sometimes it was disappointing, sometimes it came as a relief. From sporting events to sex parties, Highsnobiety's latest collection "This Never Happened" is built around the events — big and small — that didn't happen this year. Dropping December 28 exclusively at our online store.
Shop 'This Never Happened'