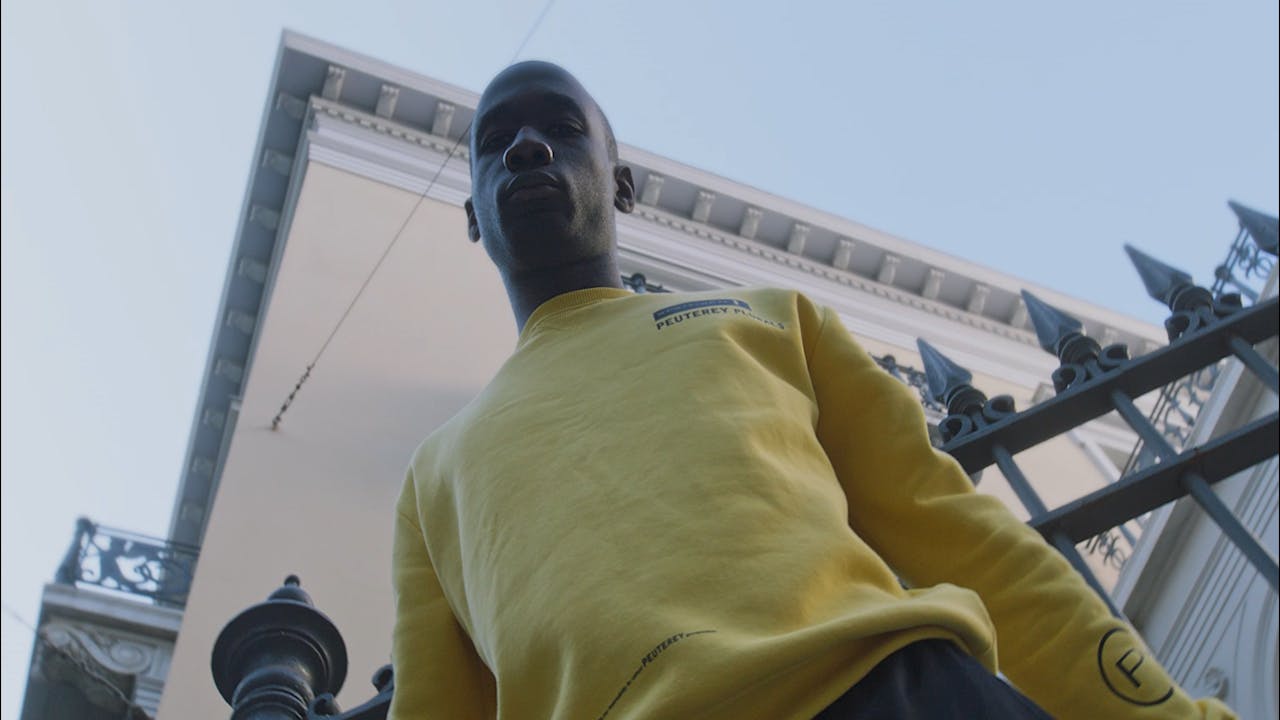 The ATH Kids have had a pretty damn good year. Since popping up on our radar last year, the Athens-based collective has taken their brand of gritty, Greek rap across Europe, performing everywhere from Paris and Turkey to London and Amsterdam. Along the way, their rise has brought new energy to their country's rising rap scene; infusing the genre with a dose of multiculturalism by way of the second-generation immigrants that form most of the group's ranks.
Like the scattered ruins that dot Athens' cityscape, the ATH Kids are reflective of Greece's long history of change and adaptability. Members hail from places like the Congo, Sierra Leone, Peru, and Ecuador, but the language of their music sticks strictly to English. For the ATH Kids, shying away from the Greek language is intentional as they set their sights on the international stage.
With their talents aligned and sharpened, the crew have turned the challenges and achievements of the last year into fuel to light their path forward — or, rather, their paths. After all, this is a group whose members include: musicians Nick Turay aka Majin Cost, Kareem Kalokoh, and Dimos Kallay aka Complex Shadow; music producers Danny aka dazedboi and Jamal Ernesta aka Taj Jamal; DJ Joseph Mouzakitis; creative director Valentin Rivera; and video director Theodore Selekos.
As with any good path towards world domination, the ATH Kids haven't settled exclusively into one lane. Alongside a new crop of music they're preparing to drop, the crew also stepped in front of the camera to front a campaign showcasing Peuterey's new streetwear collection, Peuterey.Plurals — a worthy collab for a brand built on showcasing real stories from real people.
Now, as the lookbook the ATH Kids shot on the streets of Athens makes the rounds, we caught up with the crew one last time to talk about their big year breaking through the Greek rap scene, how Athens has shaped them, and why the collective is elevating their art piece by piece.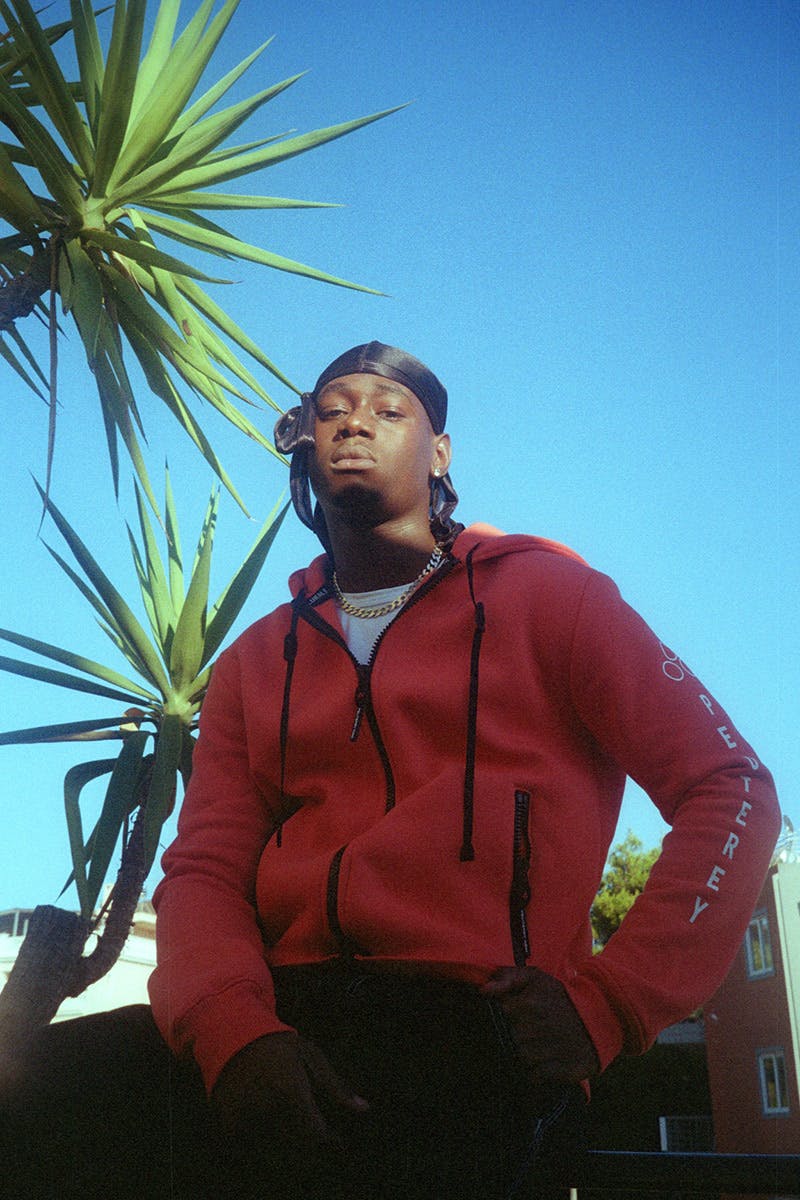 What's been your biggest achievement since starting ATH Kids?
Kareem: Personally, my trip to New York. I always had it in mind. We're listening to [artists] like Vinny Cha$e from New York and we were like, we want to go there so bad. The trip there really made me realize that it's possible for you to cross over.
Valentin: I think all the trips that we do in Europe. It was fantastic for us because we started in Athens, and now we can go everywhere.
Taj Jamal: We're everywhere. I mean, now we get to see people from outside of Athens, or Greece, listening to us. More people want to work with us.
Theodore: My biggest achievement is to live from my talent.
Complex Shadow: The biggest change for me is being able to accept myself as an artist and being able to work with amazing people and set a standard for the city here in Athens. And, of course, be able to perform in places that I will never personally imagine, like Paris. Crazy.
Joseph: Even here, we play in Greece in crazy places. Like the Megaron [Concert Hall]. It's a big theater.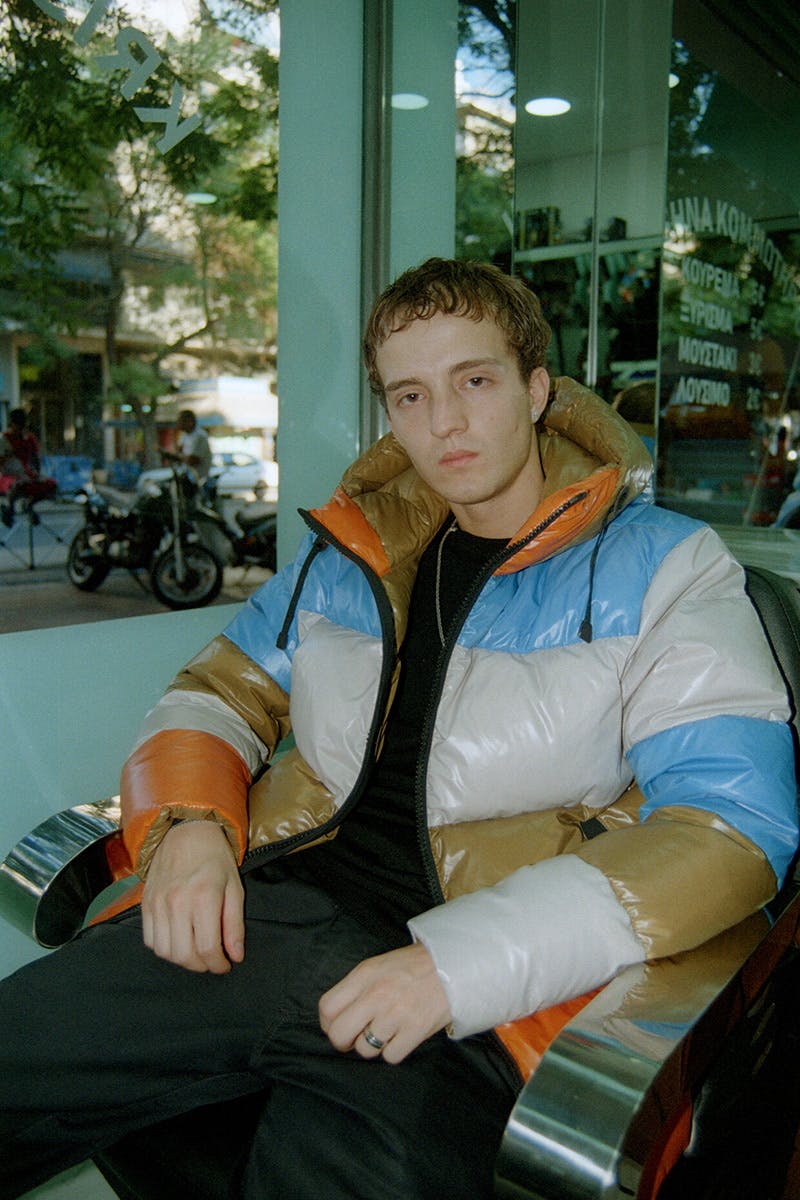 Complex Shadow: To be able to put hip hop there, I think, created the biggest impact.
Was there an artist or album that inspired you to make music?
Kareem: 50 Cent for sure. That was my first album, Get Rich or Die Tryin'. I can remember having the disc, the album and first listening to it.
Dazedboi: I really liked the sound that the A$AP [Mob] brought along, that raw sound. And I really liked all the SoundCloud artists at the time. SoundCloud rap was very raw, very unedited. It was just people just yelling; you don't need any fancy studio. You can be at home, and you have a mic, you have a computer, and you can just make music and upload somewhere.
Complex Shadow: For me, I didn't start with hip hop. I started listening to a lot of soft music. So, I would say Celine Dion, Boyz II Men, artists like that. Soulful type of music. And then, hip hop came into my own personal research. I started listening to other rappers like Biggie and Tupac, Nas, Wu-Tang. I think the first record I got was Busta Rhymes. But, I always listen to soft music; the classic R&B like Mariah [and] Lloyd. Those kinds of things.
Dazedboi: My mom used to listen to a lot of good music, [and] a lot of country music too. She had these vinyl disks and a lot of reggae. I first started listening to hip hop roughly, I would say, [when] I was four, five years old. The first album I got in my house was Ice-T.
What makes Athens unique for you? How has the city shaped you?
Dazedboi: It's a combination of the old and the new. You can still see the greatness of the old. But, I don't know, I personally felt like a little bit of an outcast [from] society. With the economy going down and racism rising up, it brought us all closer to each other. We can just be ourselves and don't care about what anyone thinks.
Kareem: I think that as we grew up, we learned how to block things out. When you're young, you pay attention to that type of stuff. Now we have a clear vision and we blocked everything negative that's around [us].
Do you want to leave Athens?
Kareem: Just because I really want to take it one step further, I have to. But if I was good, I would have stayed here. That's my city, my country. Even in the future, if I make it — and I'm going to make it — I'm going to stay here, for sure.
Valentin: We grew up here and we like the lifestyle here. Greek lifestyle is chill. But, you never know, you don't know how life is outside. I'm thinking about going outside [Athens] just to travel, and work on something new, and have opportunities because I know I've got talent.
You're definitely outliers here because you don't rap in Greek, so I'm curious how you would describe the rap scene here.
Kareem: I think it's starting to grow right now. A lot of artists are getting a million views. It's the first genre that the youth listens to. That's really important for Greece because for many years, the youth and the older people they were listening to traditional music. So now the youth listens to local rap artists, and they get endorsements [and] sponsorships. Industry-wise it's getting better.
Theodore: I think that the Athens rap scene is now the main scene in Greece.
Valentin: Seven years ago, eight years ago, Greece was a rock country, now it's changing. Everybody is changing and rap is number one.
Kareem: Back then they were only listening to whatever the TV or the radio was playing, but now they can search for something everywhere.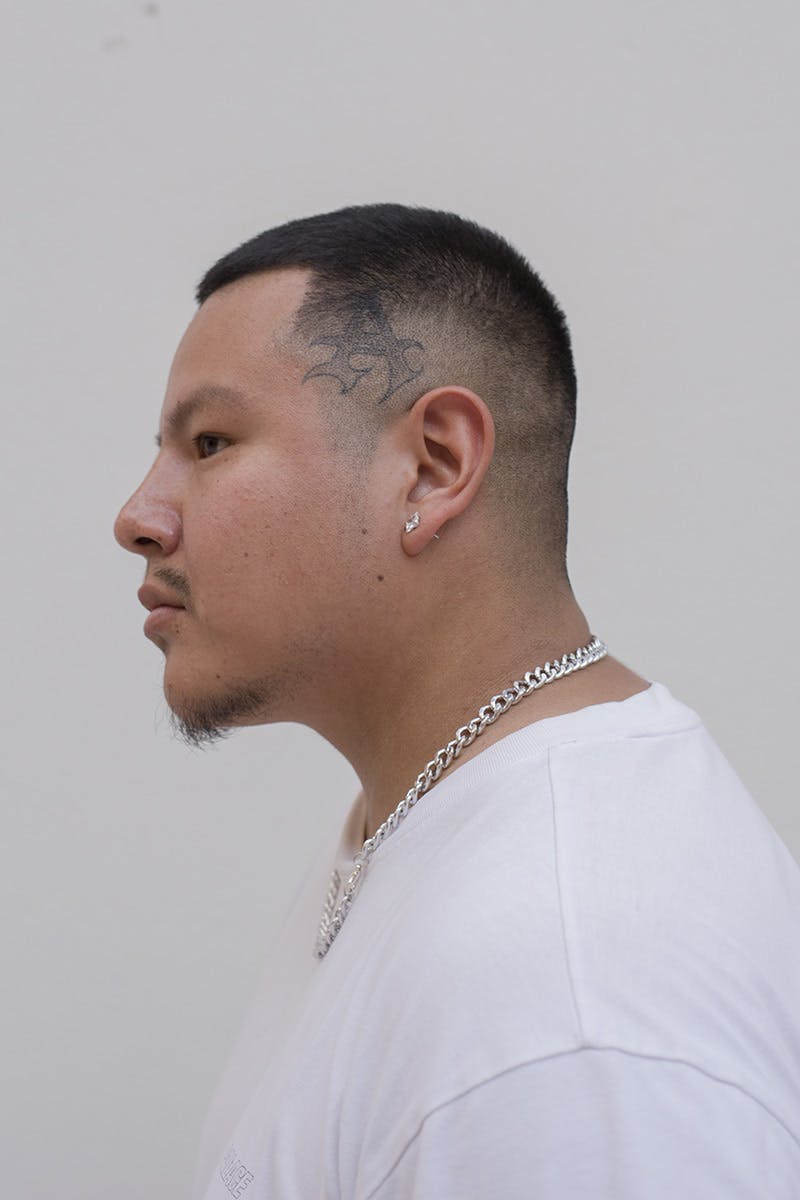 What does being an Athenian mean to you?
Kareem: Gyros, for sure. Taxi drivers yelling every day. It's a city that we get all our inspiration from — we feed off our city. If I was living somewhere else, I wouldn't have been doing the same thing. I'm sure about that. But it gives us the motivation to do a lot of things, and push harder.
Complex Shadow: Being a second-generation immigrant and being involved in all the things that I've been involved in, music, art, and fashion. Being able to set my own voice and also say, I love to go to the Parthenon, [or] visit a museum. I am still Greek. I still do all the [things] Greeks do.
Taj Jamal: Just keep on going. Just keep on going because the conditions here not stable, [but] people persevere.
What do you want people to take away from the art you're creating?
Valentin: See Athens with different eyes. Like, Athens cool. We have cool stuff here, not just [what] Athens is famous for. That's the vision.
Theodore: Chase your dreams, be different.
Majin Cost: It doesn't matter where you are or where you from, greatness is achievable.
How has being in the ATH Kids helped elevate you?
Kareem: Because each one of us has his own identity, each of us has his own world. Everybody was hand-picked, and they all do what they do very well. It's really rare to have people to work with that share the same mindset.
Valentin: That's our connection. We understand each other; that's the most important thing in a collective.
Taj Jamal: Being able to balance off each other's talent is like a puzzle. Someone adds the production. Someone else adds the lyrics. Someone else adds the visuals. Someone else is the VG creator. Someone else is into photography. And that creates a full picture.
Complex Shadow: It's inspired me in many ways. Not just in music, but in photography as well. I try not to limit myself. And with ATH Kids, I learned how to make more than music. I explore sides of myself that I wouldn't imagine I would be doing. Doing exhibitions in galleries [or] performing in places that I would also never imagine. That made me realize how special I am and how special I can be to my community.
To peep the full Peuterey.Plurals collection, head to their website and keep it locked on their Instagram for all the latest drops from the brand.