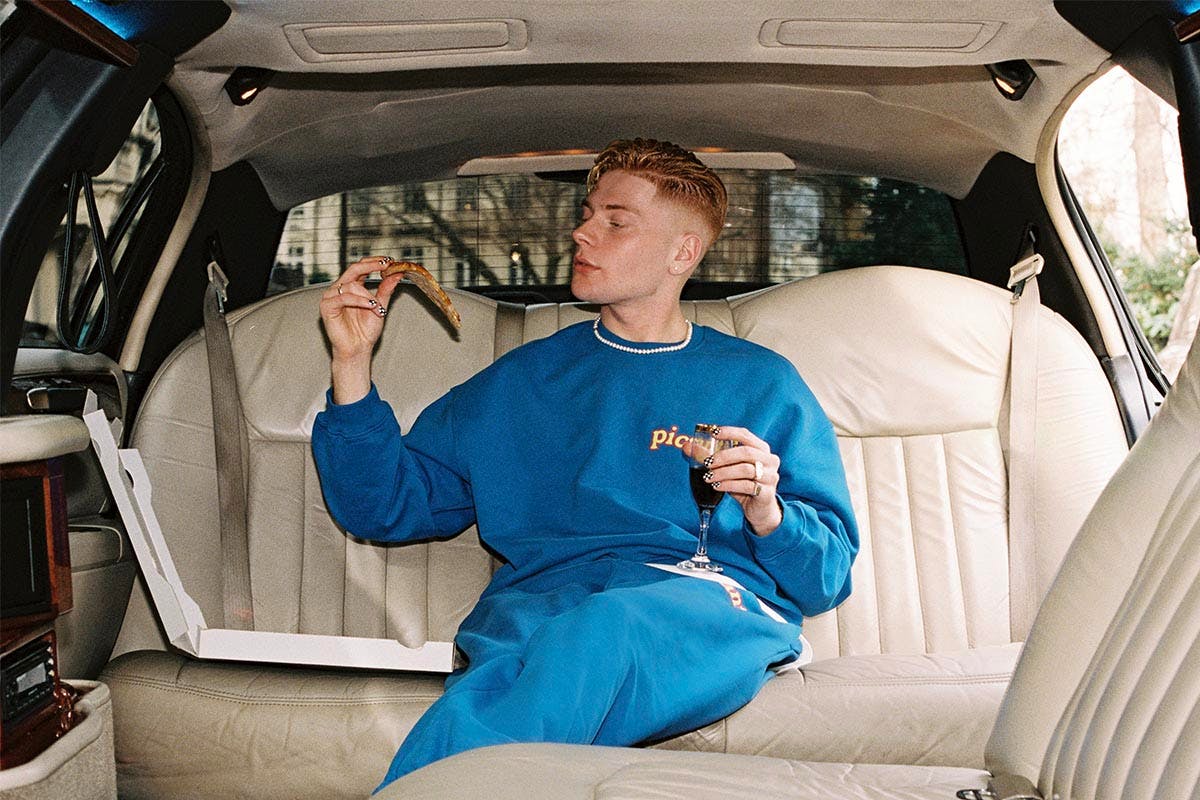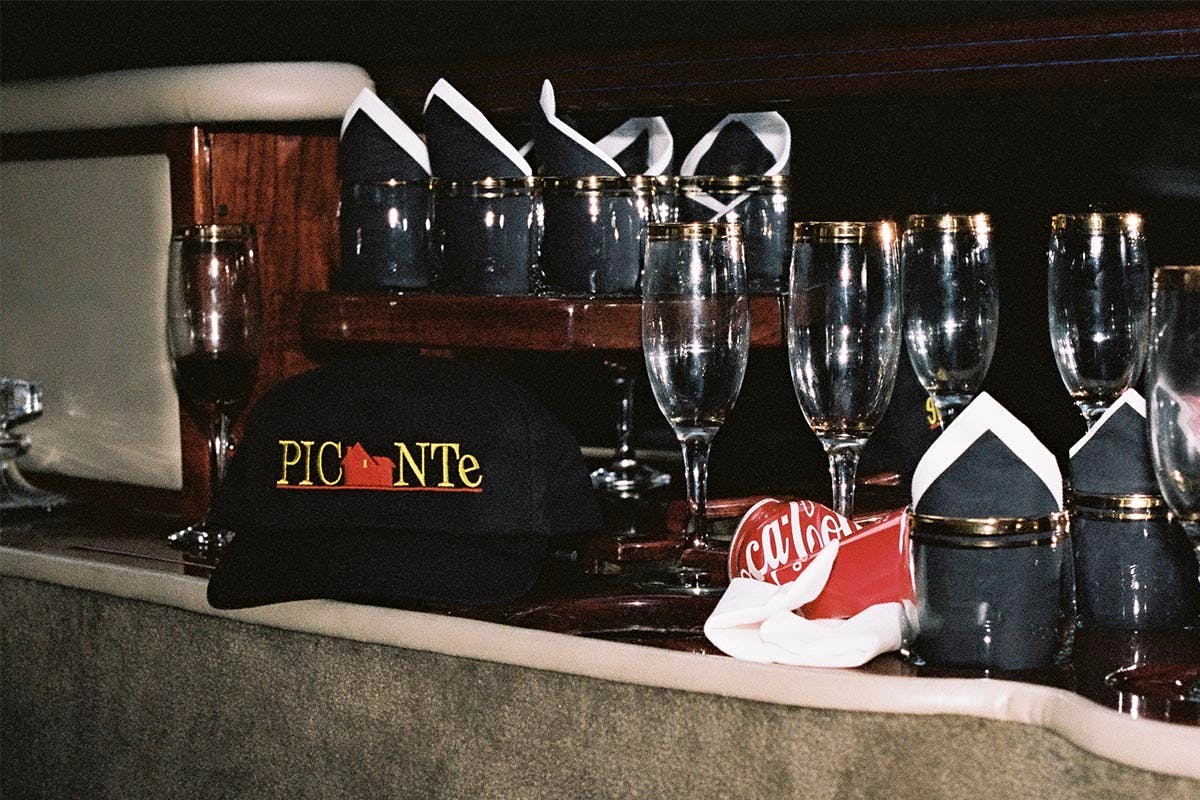 Picante's lead in cozy season continues with a reimagining of Home Alone, fronted by Gully Guy Leo.
Ah, Kevin McCallister, truly an underrated fashion icon. Psychopathic self-defense (ish) shenanigans aside, his cozy staples shouldn't go overlooked – heavy-gauge knitwear, outerwear Goldwin would be proud of, iconic.
If Home Alone was remade for the modern era (it's better if we pretend Home Sweet Home Alone doesn't exist), then perhaps a two-piece sweatsuit would be Kevin's 'fit of choice for holding down the household.
Saam Zonoozi and Jude Taylor's cult British streetwear brand Picante, with the helping hand of Gully Guy Leo, has turned fiction to reality in a showcase of their seasonless staples.
Built on a love of travel, hospitality, good food, and experiences, Picante's cut and sewn sets have achieved cult status amongst Gen-Z, thanks largely to the audiences it's built on IG and TikTok.
For the new campaign, the brand reimagines Home Alone 2's iconic limousine and pizza Plazza Hotel scene to showcase the latest addition to its growing armory of wardrobe essentials – which, this time around is the Forge sweatshirt and pants.
The matching "Royal Blue" two-piece is cut and sewn with a kangaroo pocket and ribbed cuffs, with the same signature oversized fit of the sold-out hoodie set. Just like previous iterations, a combination of puff and screenprint has been used to create the playfully bright logos.
As is the standard for Picante drops, you'll need to sign up to avoid disappointment. Early access subscriptions are now open online. Eyes up.