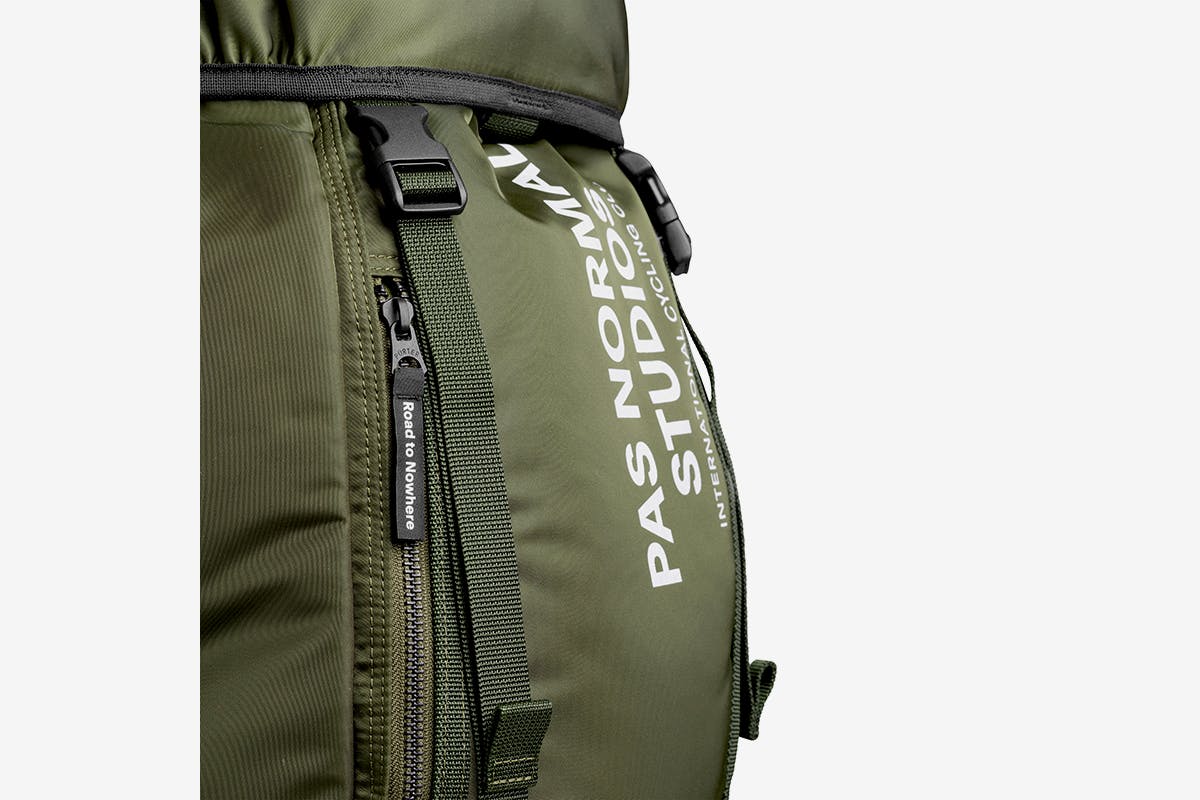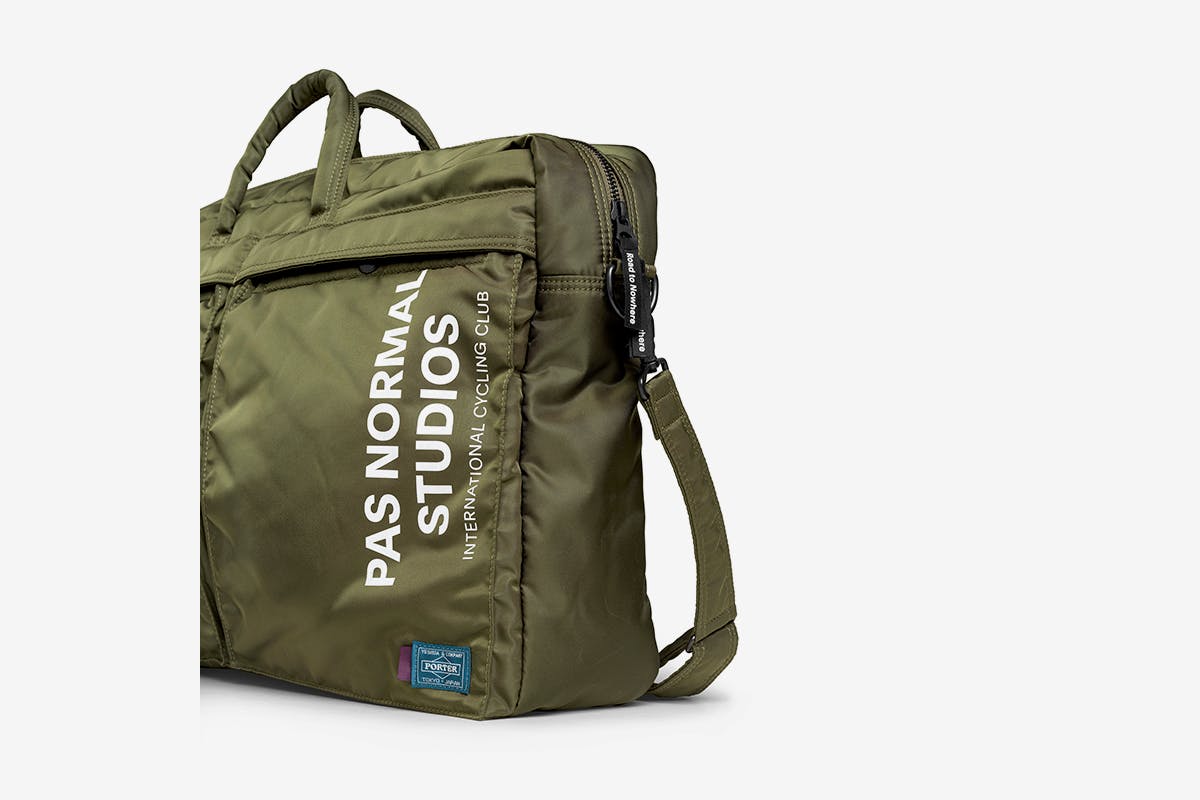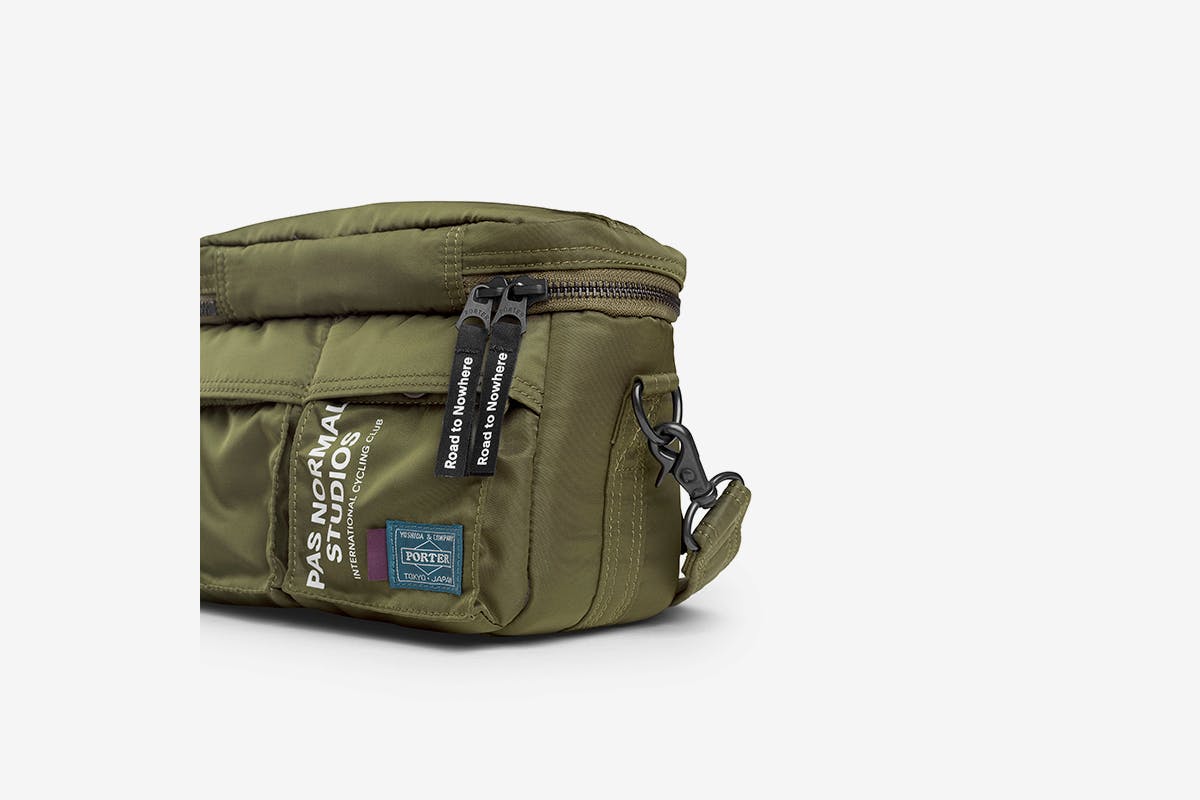 Porter-Yoshida & Co. and Pas Normal Studios have come together for a new six-piece baggage collection designed for use on or off the bike. Per usual with Porter, the styles are meant to be practical and functional, crafted from the highest quality of materials.
First up from the collaboration is a best-seller from Porter, the 2-Way Briefcase. Showcasing a custom Pas Normal Studios colorway, the bag is inspired by the classic MA-1 flight jacket. It features multiple storage areas, as well as a detachable and adjustable strap allowing you to carry in-hand or over the shoulder.
Next, the Backpack is designed to hold all your cycling essentials. The bag boasts an internal lid compartment for storing and protecting your helmet, a full-length side zip, and adjustable shoulder straps and a removable hip belt for ease of mobility.
The Camera Bag is developed for compact DSLR cameras, featuring an inner pile and cushion material to protect your gear. You can adjust the center divider to fit various camera sizes and lens attachments. Batteries and other accessories can be stored in additional compartments.
Porter-Yoshida & Co. and Pas Normal Studios' Musette is inspired by the classic cycling musette. Here, it is outfitted with cushioned pockets, as it can be carried for cycling outings or everyday use.
The foldable Saddle Bag is of course designed to fit underneath your bike's saddle. With dual internal pockets, the bag can hold all your bike repair tools. It comes with a Velcro fastener and stealth buckle with an adjustable strap to fit securely under the saddle.
Lastly, the Coin Case keeps your essentials safe and secure. The bag's internal compartment is large enough to carry cards, keys, and loose change, as the accessory is capable of fitting comfortably in your back pocket.
Porter-Yoshida & Co. and Pas Normal Studios' six-piece bag collection launches August 9. For more on the collab, follow here.