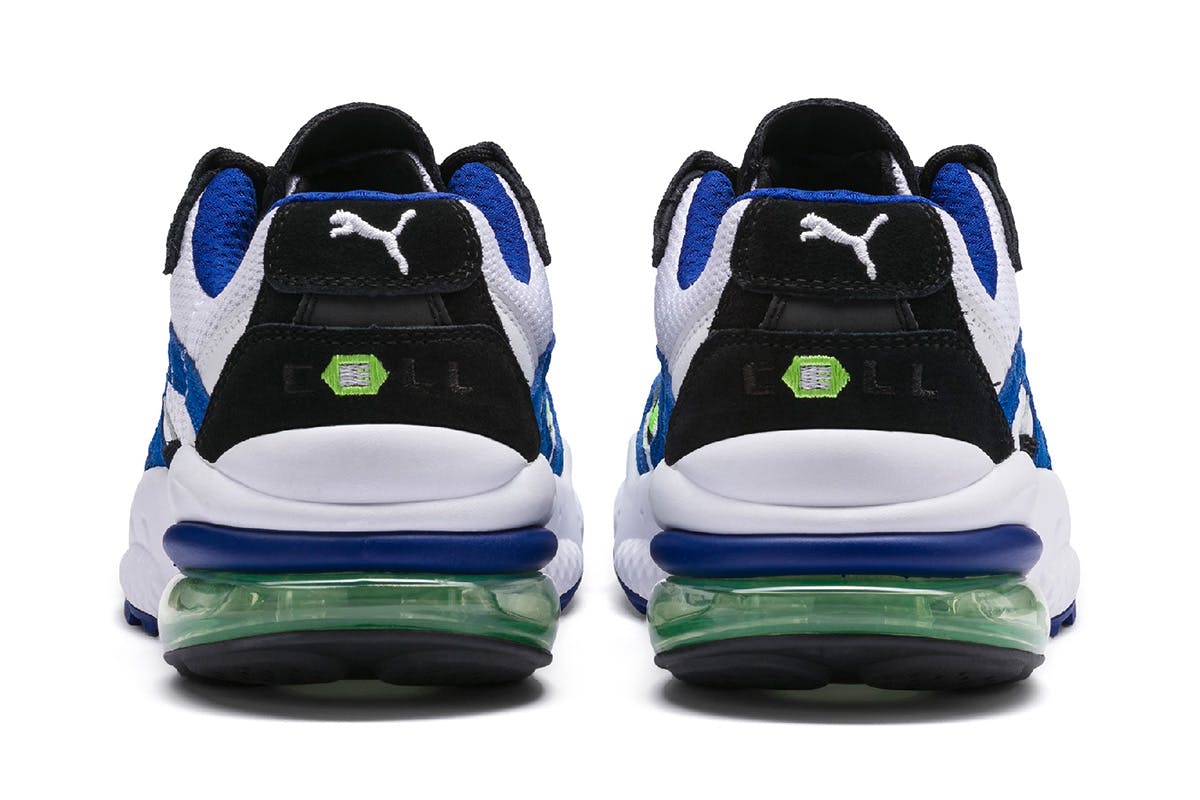 With the current trend for '90s revival showing no signs of slowing down, it's no surprise that PUMA, with its extensive sportswear legacy, would throw their hat into the ring, digging into their extensive archives to reissue a running model that screams '90s aesthetic—the Cell Venom.
As part of the Cell Venom's relaunch, there's a special launch event planned in Berlin to commemorate its release. PUMA has teamed up with sneaker retailer solebox's Berlin chapter for a limited release launch, taking place on Thursday, December 6 at 5 pm. Following this, we've been told that there will be a second, secret launch event with a twist at a location nearby. We don't have all of the details right now but we'll keep you informed as they trickle in.
First released in 1998, the Cell Venom clearly speaks the language of its era, featuring a classic mesh/suede construction, striking logo hits and a wealth of '90s tech, most notably the shoe's eponymous Cell technology; a series of hexagonal cells in the midsole that provided vital cushioning in the heel area for runners. Finishing touches such as the shoe's distinctive lacing system and rugged outsole clearly establish the shoe as a product of its time, bold, considered and geared towards serious distance runners.
Ultimately, the Cell Venom's revival marks the return of a sneaker that unwittingly laid the groundwork for much of contemporary sneaker design's favored techniques; aggressive lines, maximalist design and branding, branding, branding. After all, the '90s was a time when style and technology became true battlegrounds in the sneaker wars, and a model like the Cell Venom demonstrates how that atmosphere pushed PUMA to become ever bolder and more daring with its silhouettes. Twenty years later, those risks seem almost prescient.
Stay tuned for more details in the coming days, and we'll keep you posted on the drop.