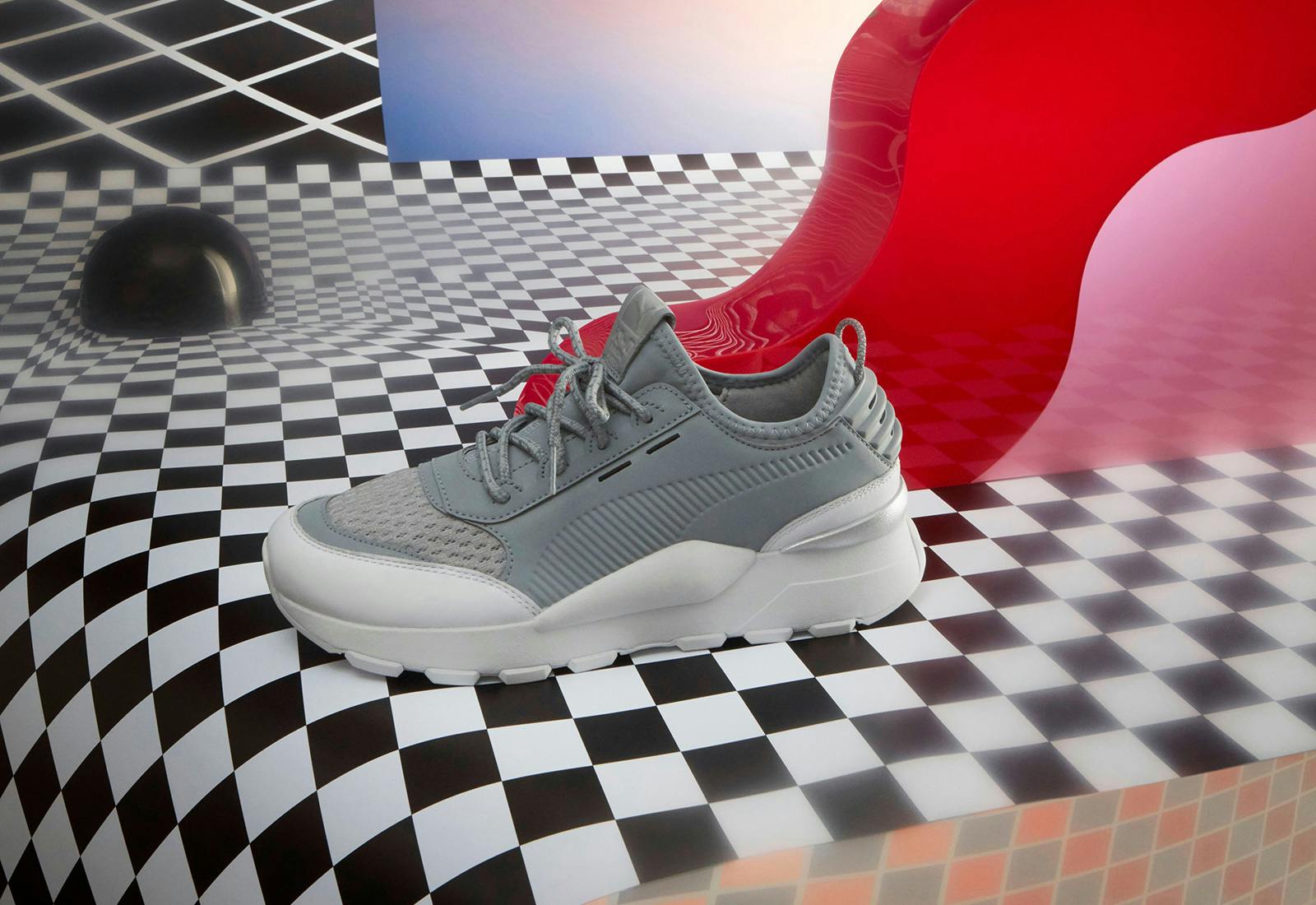 2018 has been a big year for PUMA. Since relaunching its running system technology, the brand has been consistently delivering more sneaker goodness than we can handle. Now, we welcome the latest and last addition to an already well-stocked arsenal of RS-0 kicks—the PUMA RS-0 OPTIC.
When it launched in the '80s, PUMA's Running System (RS) pushed the boundaries of sneaker innovation. In deciding to reboot this technology, the brand looked to three pillars that were at the forefront of cultural development during that decade. For the RS-0 SOUND this was music, for the RS-0 PLAY, gaming, and for the RS-0 OPTIC, photography. The reinvented RS sneakers draw inspiration from the aesthetic and the spirit of each world and reinterpret it in a modern context. The result is both retro and futuristic at the same time, or as PUMA calls it, FUTRO.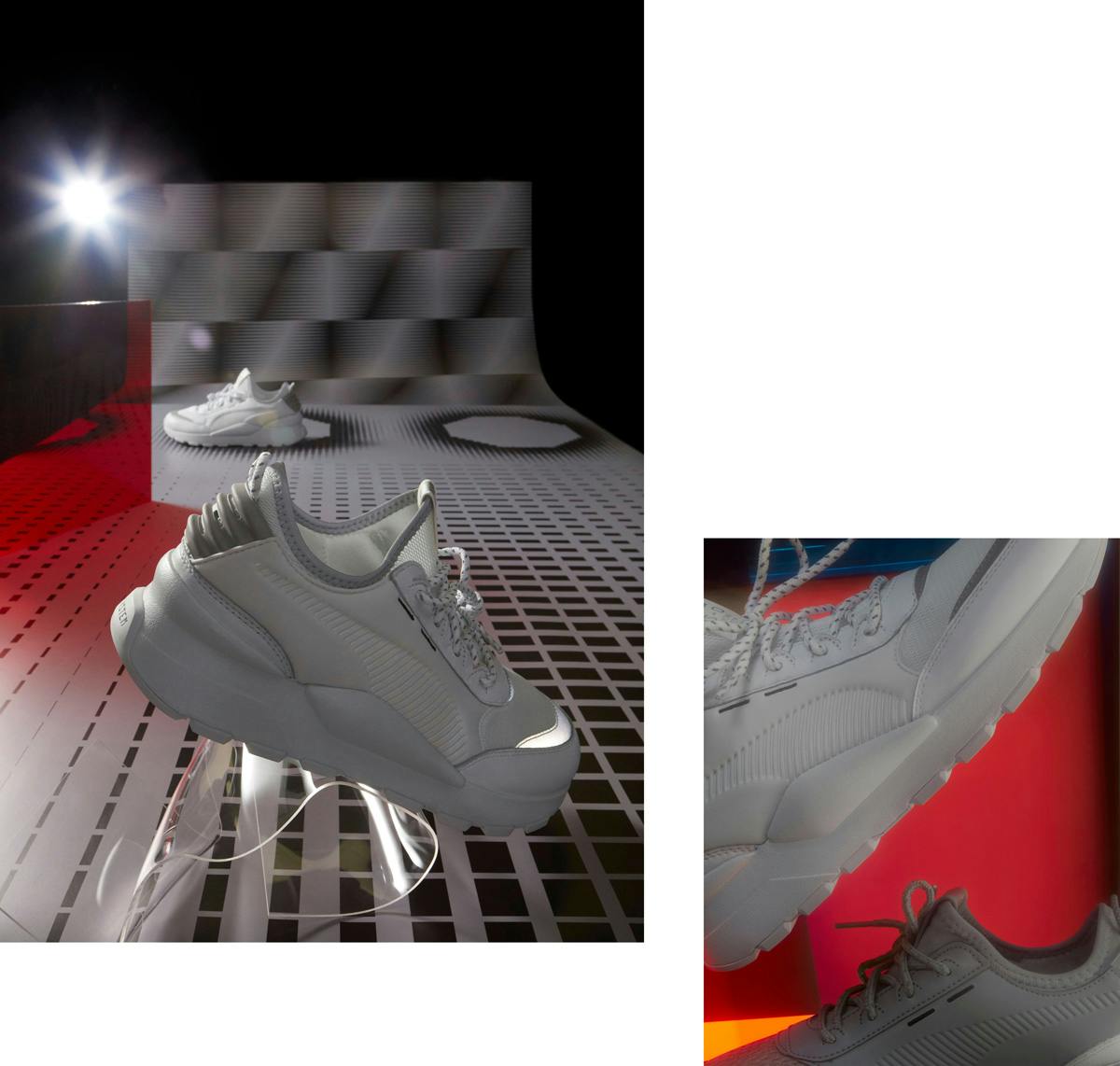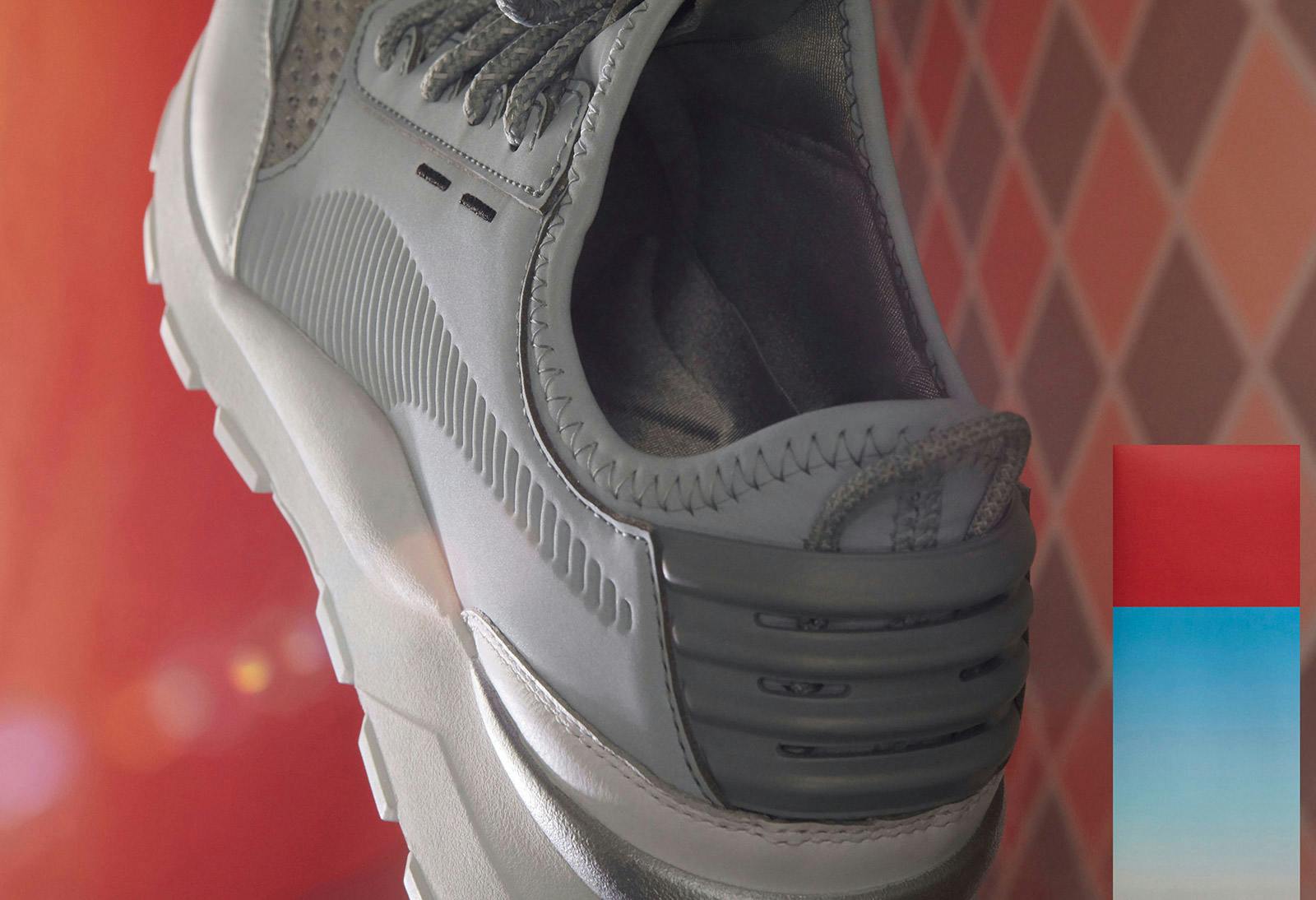 Continuing with the spirit of reinvention, we invited five up-and-coming artists from today's generation of hustlers to share their interpretation of the FUTRO concept in a series of photo shoots for the various RS models. For the RS-0 OPTIC, we tapped Sydney-based artist and illustrator, Anna Pogossova.
Pogossova's work sits somewhere between photography and illustration, and is often is referred to as "pop-surrealism". Born in the '80s and a self-described sci-fi enthusiast, she has always been fascinated by emerging technologies. "I developed a dexterity for computers at a very young age, which always ran alongside my interests in more traditional mediums, such as drawing and painting," she explains. "My practice has always been a reconciliation of those two worlds."
To create the set for the shoot, Pogossova collaborated with Art Director and Sculptor Elliott Bryce Foulkes, who shares her penchant for retro-inspired, colorful mix medium works. Drawing inspiration from '80s Japanese artist Ikko Tanaka's works, they created a real-life set filled with playful shapes and unusual color combinations.
"The idea of the RS-0 OPTIC, instantly brought to mind the medium of photography itself, with its inherent glitches, aberrations, and distortions of light through glass," explains Pogossova. Using the sneaker as a starting point, they took recognizable color and graphic combinations derived from photography and gave them a futuristic spin, while also contrasting the graininess of '80s photography with the sharp definition of modern digital imagery.
The RS-0 OPTIC has just enough details to trigger our nostalgic yearnings while providing all the modernity and comfort we desire in a new pair of kicks. As with previous models, it boasts a chunky retro-feeling RS-integrated outsole paired with a modern sock-style upper, complete with perforated vamp, leather overlays, and sleek lacing system.
Harking back to the main source of inspiration—photography—the sneaker features reflective synthetic leather quarters reminiscent of a camera's flash and comes in a selection of monochrome tones. An R-System logo on the tongue and outsole tops off the design.
The PUMA RS-0 OPTIC can be copped right now via PUMA.com.