To date, the fashion industry's response to the global climate crisis has been tiny, incremental improvements to what is overall a hugely damaging industry. Our addiction to new clothes is trashing the planet, but brands need to make more and more stuff if they want to grow their businesses and satisfy shareholders. Sustainability just isn't good for the bottom line.
Fashion's runaway climate impact has been fueled by a rocketing increase in clothing consumption, which has more than doubled in the last 15 years. Now, the total greenhouse gas emissions from textile production stand at 1.2billion tons, which is more than all international air travel and maritime shipping combined. Even more worrying, fashion consumption is set to only increase. Boston Consulting Group and the Global Fashion Agenda predict that clothing consumption will increase by over 60 percent by 2030, and by then we'll be using two planets worth of resources. Clearly, making more clothes isn't the answer to this problem — even radically improved production processes won't stop cotton from using up water and polyester from burning crude oil.
But what if there was a way of consuming clothes without actually making anything new?
Enter the circular economy, a radical new philosophy that aims to hack capitalism so that it serves, not harms, the environment. The circular economy is a theoretical system where we would recycle products again and again, in order to protect the environment and make waste a thing of the past. It's the exact opposite of what's happening now, where brands make things, we buy them, then they're thrown away.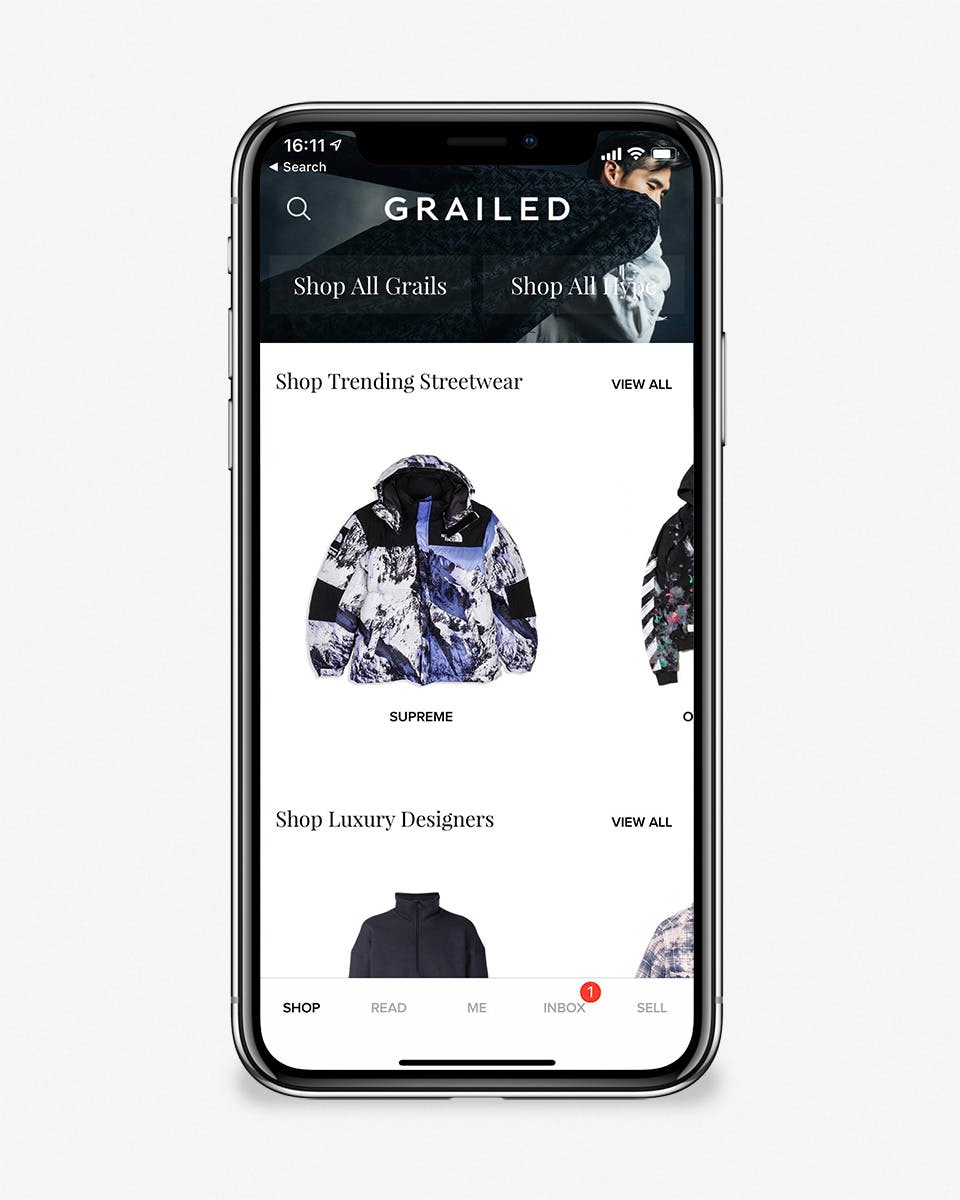 However, in order for products to be repeatedly recycled, we'd need to move to a system where we pay to use things, rather than owning them. A post-ownership model, so the theory goes, would create a clear incentive for sustainability, as the most efficient brands would be the ones who recycled the most.
It might sound weird right now, but fashion is already coming around to the idea of renting clothes. The enormous success of resell platforms like Depop and Grailed have shown that consumers are already practicing new forms of consumption, and there are some rapidly growing rental startups that are making the case for post-ownership in fashion.
Rent the Runway, which offers a rental service for ball-gowns and other high-price evening wear, is already huge —the company is valued at $1 billion and operates the world's largest dry cleaning facility in New Jersey. However, it's heavily focussed on one-off pieces for special occasions, and isn't committed to a circular economy — garments aren't recycled at the end of their use, instead they're donated to charitable causes.
Then there's Beijing's YCloset. The company's rental platform feeds China's insatiable appetite for new clothes — to date, YCloset is leasing two million garments per month to its 500,000 subscribers. It's also still selling stuff the traditional way — in fact, 30 percent of the company's revenue is coming from purchases from customers who really love the stuff they've rented. Again, the platform is womenswear only, and again, has made no commitment to circularity, but it's clearly a promising business — e-commerce giant Alibaba is one of its backers.
While Rent The Runway and YCloset have shown there's money to be made from leasing clothes, London startup Higher Studio is much more explicit in the positive impact that the rental economy can have on the planet.
"We need to stop consuming clothes in the way that we do" explains Higher Studio founder Sara Arnold, who started her platform after she walked out of a job at a luxury brand because she wanted to be part of the solution, not the problem.
Higher Studio is a high-end rental service, which leases extraordinary archival pieces from the likes of COMME des GARCONS and Maison Margiela, but also a collaborative project where Arnold works with small designers to create pieces specifically designed for the platform. Brands earn money for each rental, so it's important that their pieces have built-in longevity, and the system gives them live feedback on how pieces cope with wear and tear, which you wouldn't get with a traditional retail model.
Membership starts at £85 a week for one piece with unlimited exchanges. Garments are also available for one-off weekly rental — you can get your hands on grails like Junya Watanaba tees for £50 and a deconstructed Margiela trench for £200. Clearly, it's not for the faint-hearted, and Arnold explains that her main customer base is fashion-forward, professional women in inner-city London who are concerned with how their shopping habits are impacting the world.
Arnold admits her business is a niche proposition, but her environmental credentials stretch more than just Higher Studio— she's an active part of the Extinction Rebellion movement, which recently launched a "Boycott New Clothing" campaign, encouraging people to give up buying new clothes for a year (second-hand, recycled and upcycled pieces are still allowed).
Arnold isn't the only one making the connection between renting and the environment — there's HURR, By Rotation and The Nu Wardrobe, all of which give users the opportunity to both rent and lend their clothing, and openly state that their platforms allow people to consume fashion without trashing the planet.
The idea of a circular economy is catching on at the corporate level too: industry giants like ASOS, H&M and Kering have all signed a commitment to circularity at the Copenhagen Fashion Summit. adidas has also hinted at the circular economy with the FUTURECRAFT.Loop, which has been designed from the ground up to be recycled, while Nike recently launched the Circular Design Guide, a so-called "living document" that aims to promote circular practices among designers. Right now, there's no clear action on exactly how this will be implemented, as nobody knows who will take on the recycling element that is vital for a true circular system to properly function.
Right now, however, it's all big ideas. What's clear, though, is that we need radical new ideas if we're going to get ourselves out of the mess the fashion industry has created. And in the meantime, garments are piling up, and the ice caps are melting.