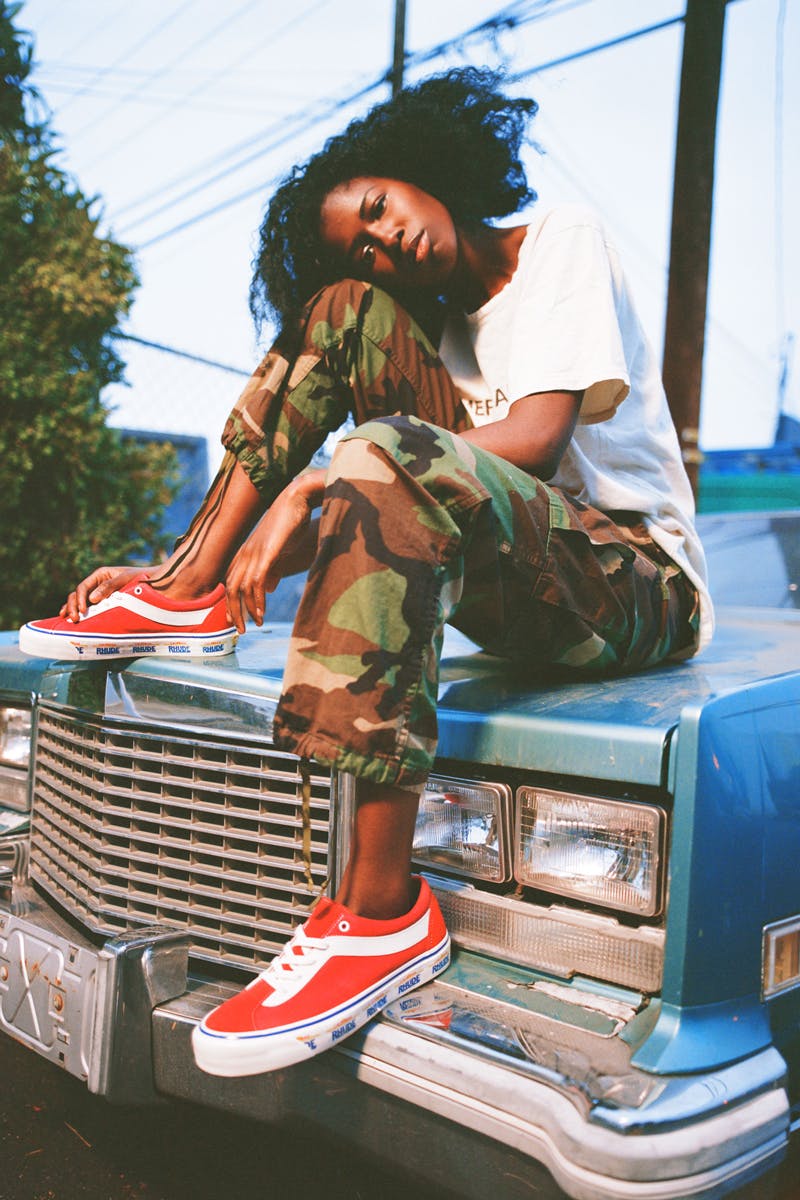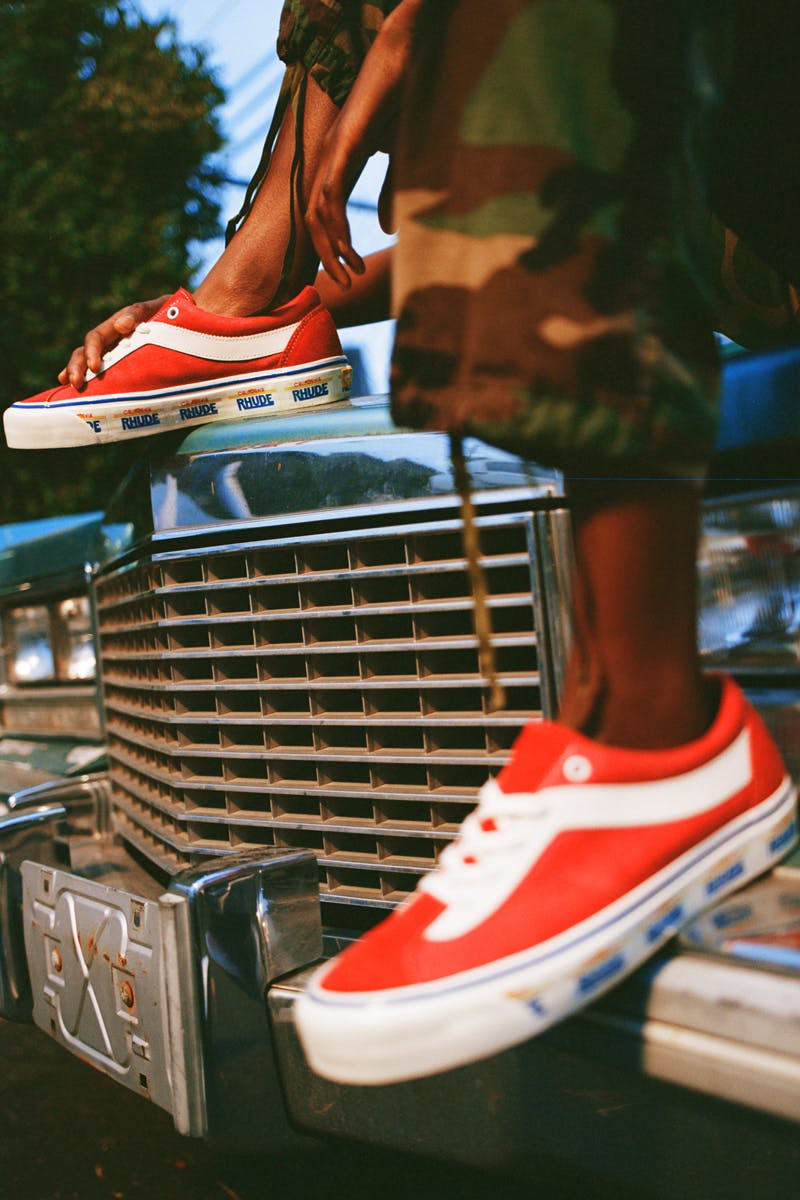 Model: Bold NI
Key Features: Coming in black, red, and blue color options, the Bold NI model sports retro-inspired California license plates on the sole. Each sneaker also features a suede upper with Vans' flying-V logo.
Release Date: October 23 and November 23
Price: TBC
Buy: rh-ude.com
Editor's Notes: This fall, LA brand RHUDE and Vans are teaming up to pay homage to their California roots. Within the collaboration, the luxury streetwear brands reimagines the retro-inspired Vans' Bold NI model in three offerings.
Coming in black, red, and blue, the Bold NI model referencing the history of the Golden State license place. First introduced in 1963, the California black plate originally featured gold numbers and an embossed California logo. RHUDE takes on the design with branding inspired by the Vans flying-V logo, which pops below black suede uppers. On the blue suede colorway, a second offering spotlights the blue base plate first introduced in 1969, which matches the blue RHUDE branding. The final design features racing red suede above the 1982 California Sun license plate printed on the foxing.
"Growing up surrounded by the skate scene in Los Angeles made collaborating with Vans a surreal moment for all of us at RHUDE," said RHUDE Design Director Rhuigi Villaseñor. "Vans has a unique history and connection with youth culture which is why I was so excited to push those creative boundaries with this collaboration. From a design standpoint, the colorways I chose are an homage to my love of iconic, classic cars – blue to represent the Mercedes 280 SL, red for the Ferrari 275, and black for the Porsche Carrera."
The Vans x RHUDE collection will be available to shop in select retail locations and online at rh-ude.com. The black and blue installments will be available on October 26 and the red on November 23.