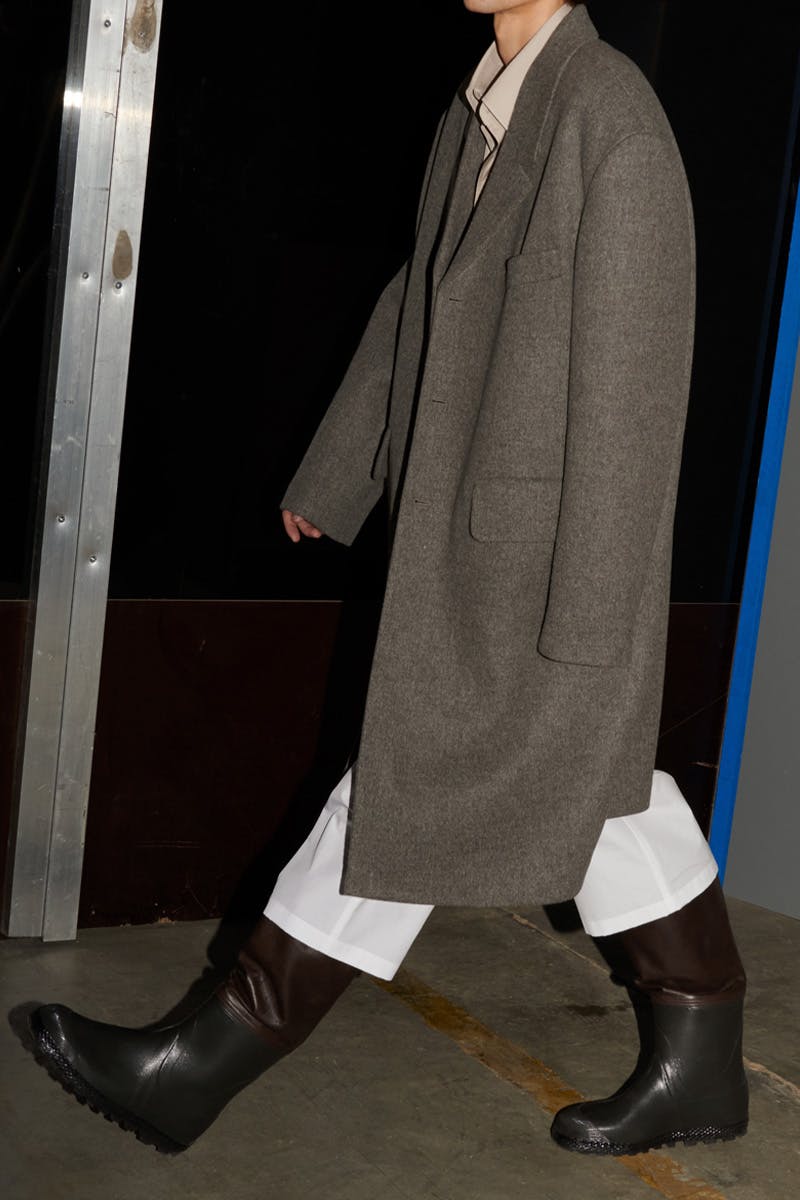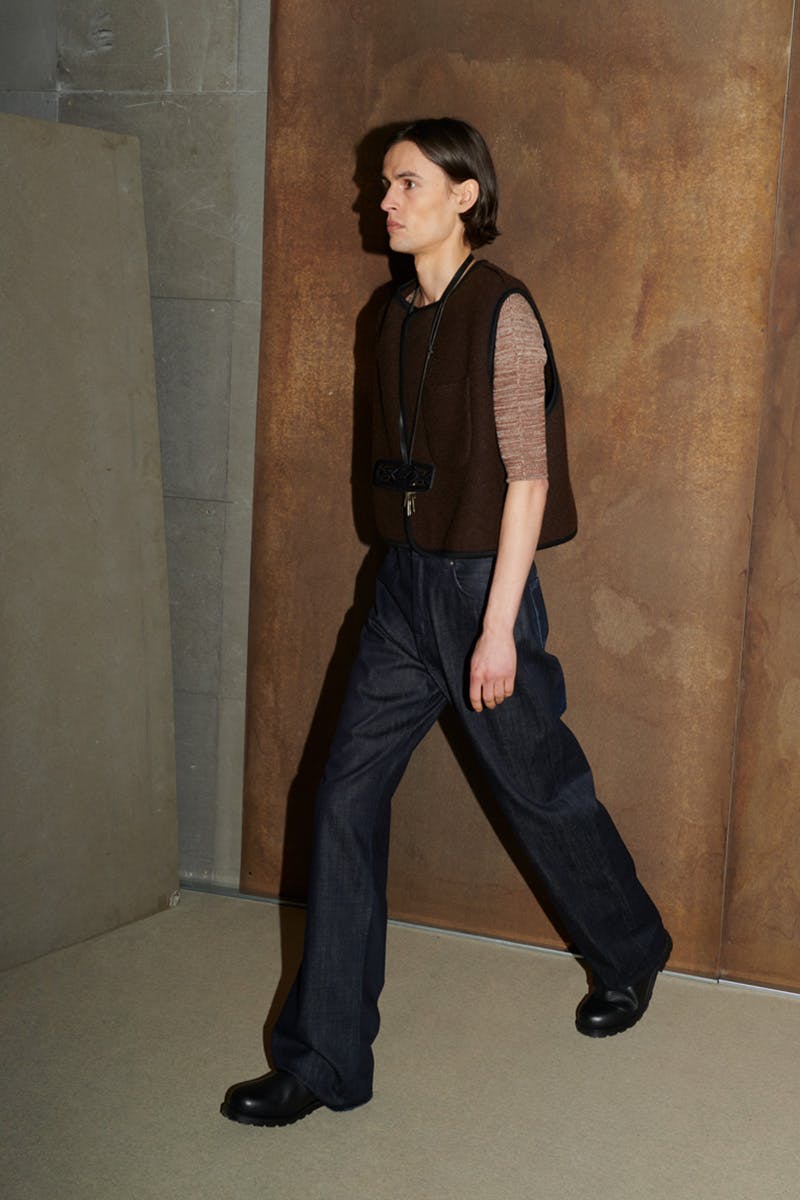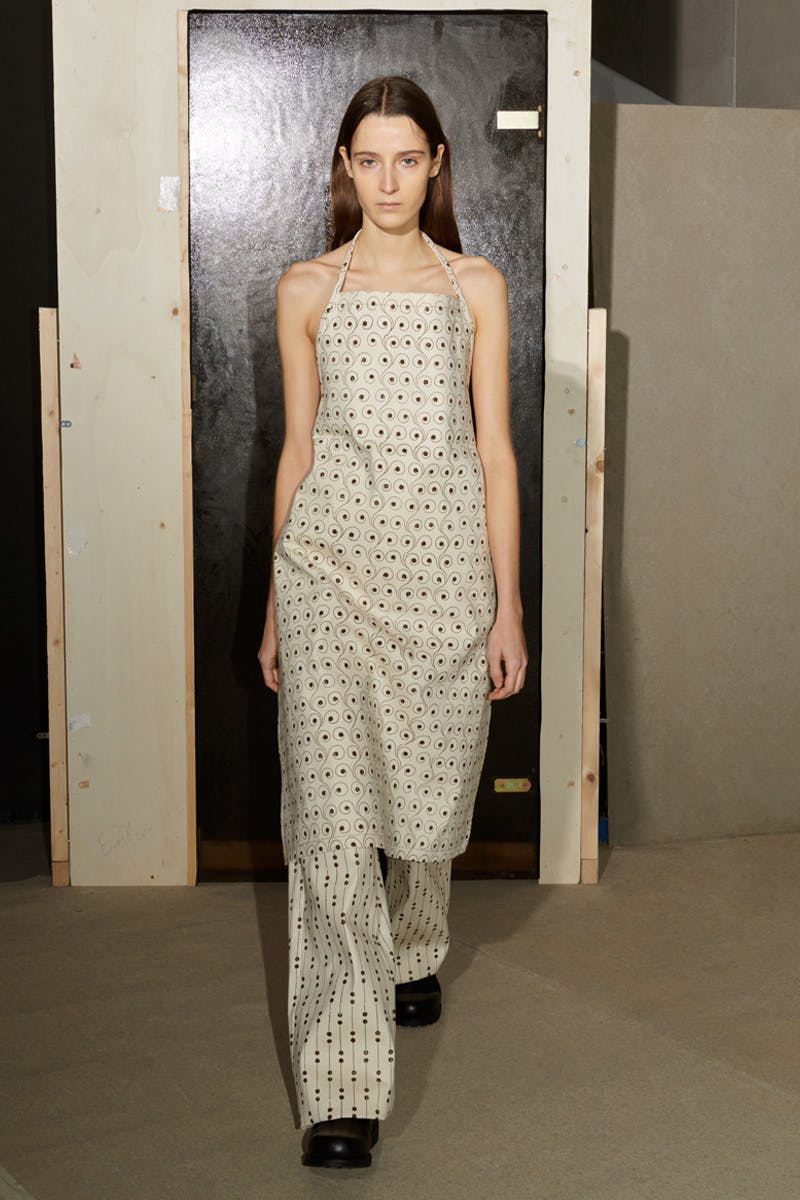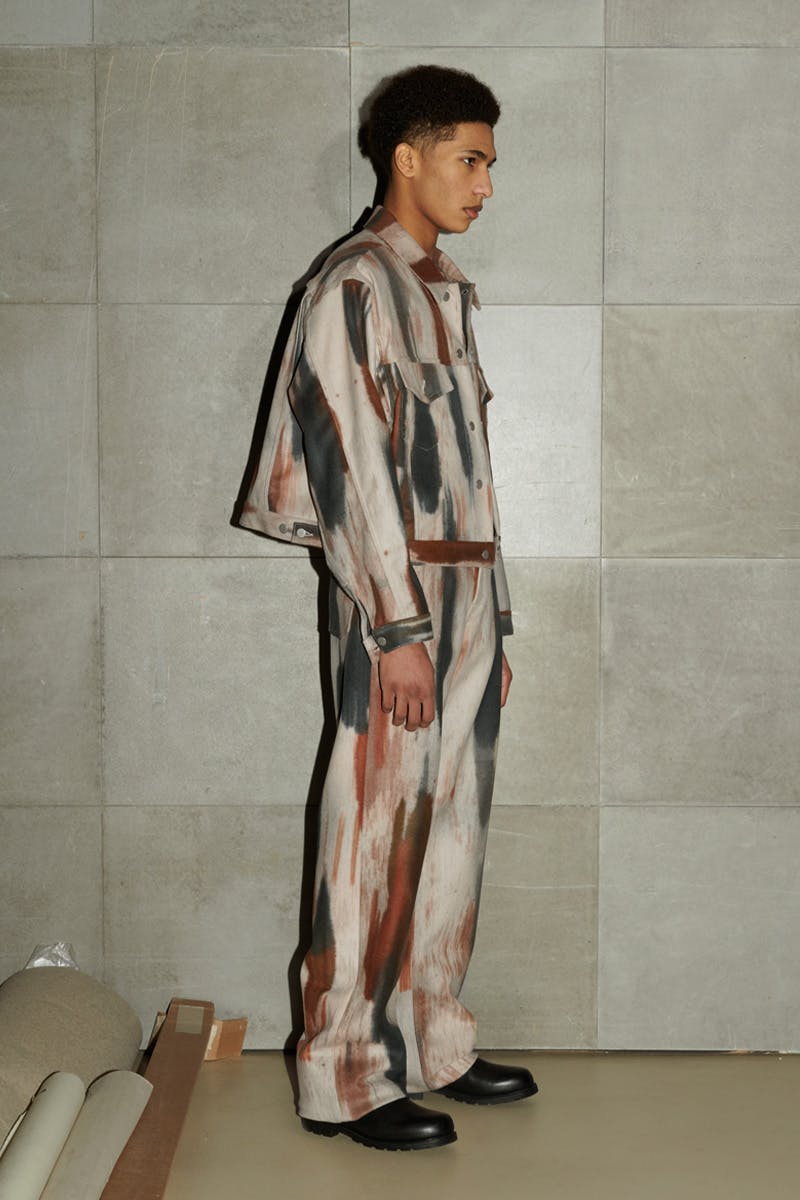 When Andreas Steiner left his role as senior designer at Louis Vuitton in 2017, he had a vision.
Inspired by his unique upbringing in mountainous South Tyrol, Steiner launched unisex label Rier in his now-hometown of Paris. Despite the relocation, Rier represents Steiner's deep attachment to the autonomous region in which he was raised.
"It's all about the attitude, childhood memories, and my fascination for pure mountain essentialism," Steiner tells Highsnobiety. "Growing up in a stark, vertical mountain context you quickly learn to adapt to contrasts, and Rier is about items you can easily wear in either the city or the countryside."
Officially launched in 2019, Rier – by Steiner's own declaration – offers "flawlessly decontextualized heritage luxury garments," which isn't surprising considering Steiner's CV. Prior to his two-year stint at LV, he was a menswear designer Prada going on to head up womenswear at Miu Miu.
These previous roles have undoubtedly informed Rier in one way or another and Steiner acknowledges that these experiences go deeper, also shaping him as a person.
"Prada was a great school. I learned how to organize creative work and understand processes, attention to detail, finishings, and quality," he explains. "Not only in the sense of technical work, but life experiences shaped me somehow too, so of course I bring a lot of this into Rier, which is my current state of life and a reflection of myself."
Rier is making moves, no matter which way you look at it. Just two years on from its debut collection, Steiner was shortlisted for 2021's LVMH Prize. Now for its third release, the label has enlisted the help of Italian designer Martino Gamper for a capsule that explores the contemporary notions of function and pragmatism.
"Martino grew up in South Tyrol too and I always wanted to meet him, but never had the chance until a mutual friend introduced us," explains Steiner.
"We had a quick phone call during the lockdown and we immediately got on, so decided to work together. From the moment we began to collaborate, our hearts were set on experimenting with the Loden fabric, central to Rier's vocabulary. We created a one-of-a-kind loden fabric for the 2022 collection, featuring a limited-edition set of loden coats, jackets, skirts, and trousers."
The collection itself – which will be available in stores like SSENSE, BEAMS, Isetan, and The Broken Arm – adopts a raw and undyed color palette, matched to heritage flower embroidery or interrupted with blooms of indigo.
Rier's new lineup also includes jewelry, in the form of 3D-molded chains and leather necklaces, and footwear inspired by the rain boots designed by historical Viennese shoe manufacturer Ludwig Reiter.
While, on first glance, the collection closely resembles earlier Rier offerings, Gamper's "spontaneity," as Steiner describes it, really makes Fall/Winter 2022 click.
"When we were painting the fabric, we had never even met in person before, but we just let the experimental process unfold," explains Steiner. "Together we were able to embrace and manipulate together, which is what it's all about, really. I'd never have worked the way we did by myself, which is why I think the collaboration worked so well."
"It was all about the attitude, the rawness, and the appreciation."