Shine bright like a diamond — or at least like a rhinestone-printed hoodie. Rihanna's favorite Awake NY hoodie, to be specific, which just restocked in all sizes and colors.
We've been tracking Rihanna's already legendary maternity 'fits (well, mostly) since her pregnancy reveal in February and they've only gotten better and better.
I mean, despite being several months pregnant, Rihanna hasn't stepped out in sneakers once! Maybe it's that indomitable work ethic — there's something inarguably superhuman about her continuing to wear heels and while staying up to dine at fancy restaurants.
But it can't all be fur and giant jeans.
Occasionally, Rih-Rih craves a little creature comforts (even demi-goddesses are sorta human). Hence why she's been spotted in Awake NY's blue "Living the Dream" hoodie not once but twice, which is pretty impressive for someone who rarely ever doubles up on looks.
Available right freakin' now on Awake NY's web store for $165, the "Living the Dream" hoodies and $48 T-shirts will not make you look as fabulous as Rihanna but, still, they're pretty cool and will allow you to pretend that you have a fraction of Rihanna's charm.
And, if you aren't bold enough to pull off the blue iteration (or if you don't have a matching shearling like Rihanna), Awake NY's got you covered with comparatively quiet black and purple versions.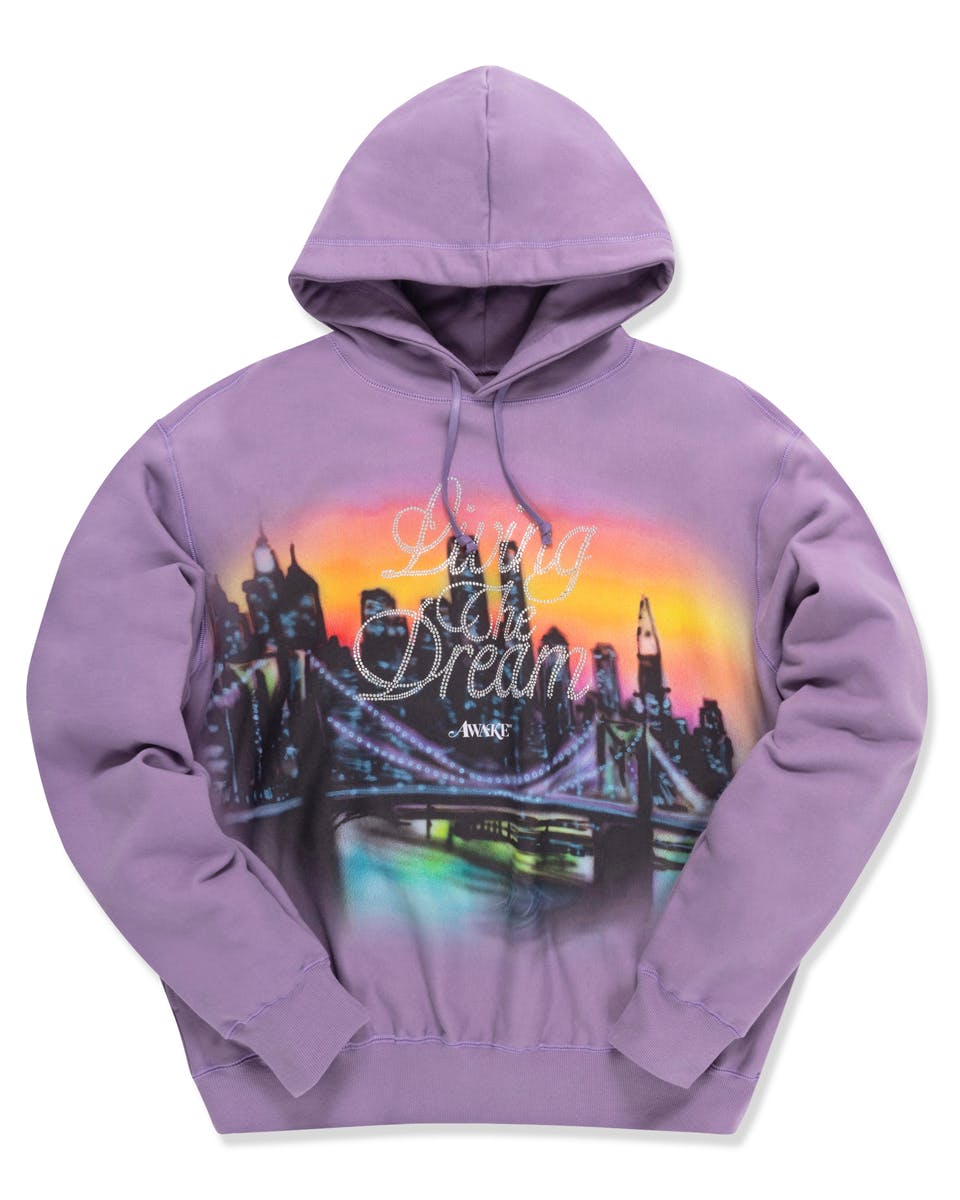 It's rare enough that Awake NY issues a restock of sold-out items so consider this your last chance to dress like the Bad Gal without paying resale prices.
And, yes, we ought to be wary of deifying a celeb in the already oversaturated culture industry (it's not even always good for the celeb) but, hey: Rihanna really does look just that cool.