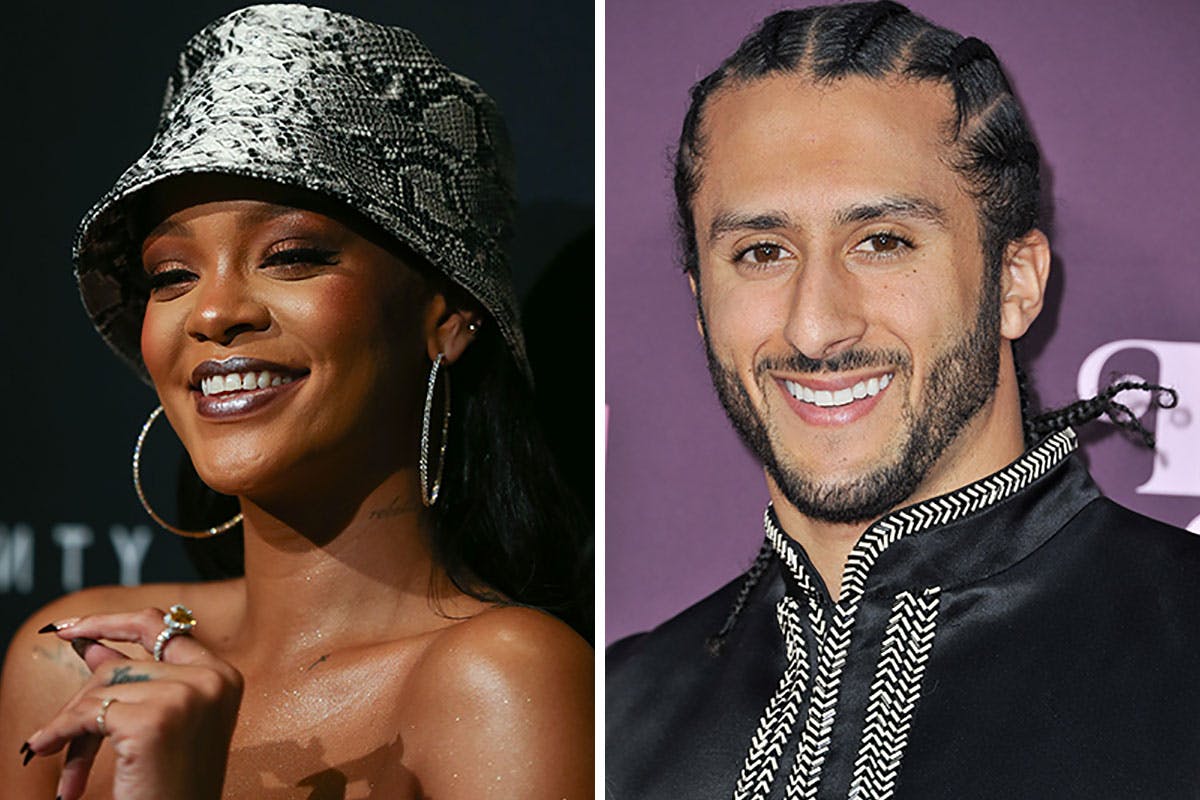 Rihanna turned down an offer from the NFL to perform at Super Bowl LIII because she "supports Colin Kaepernick," a source told Us Weekly.
"The NFL and CBS really wanted Rihanna to be next year's performer in Atlanta," the source revealed. However, the singer and entrepreneur reportedly declined because of the NFL's stance on football players kneeling during the national anthem. Former San Francisco 49ers quarterback Kaepernick was the first to do so in August 2016 in protest of the treatment of African American people in the U.S. "I am not going to stand up to show pride in a flag for a country that oppresses black people and people of color," he said after the game.
Kaepernick, who wants to trademark his face, opted out of his contract in 2017 and is now in the process of suing the NFL and its owners for colluding to prevent his hiring.
Maroon 5 are confirmed to perform at Super Bowl LIII on February 3 in Atlanta.
In other music news, Tyler, the Creator is launching a "Golf Home" furniture line.