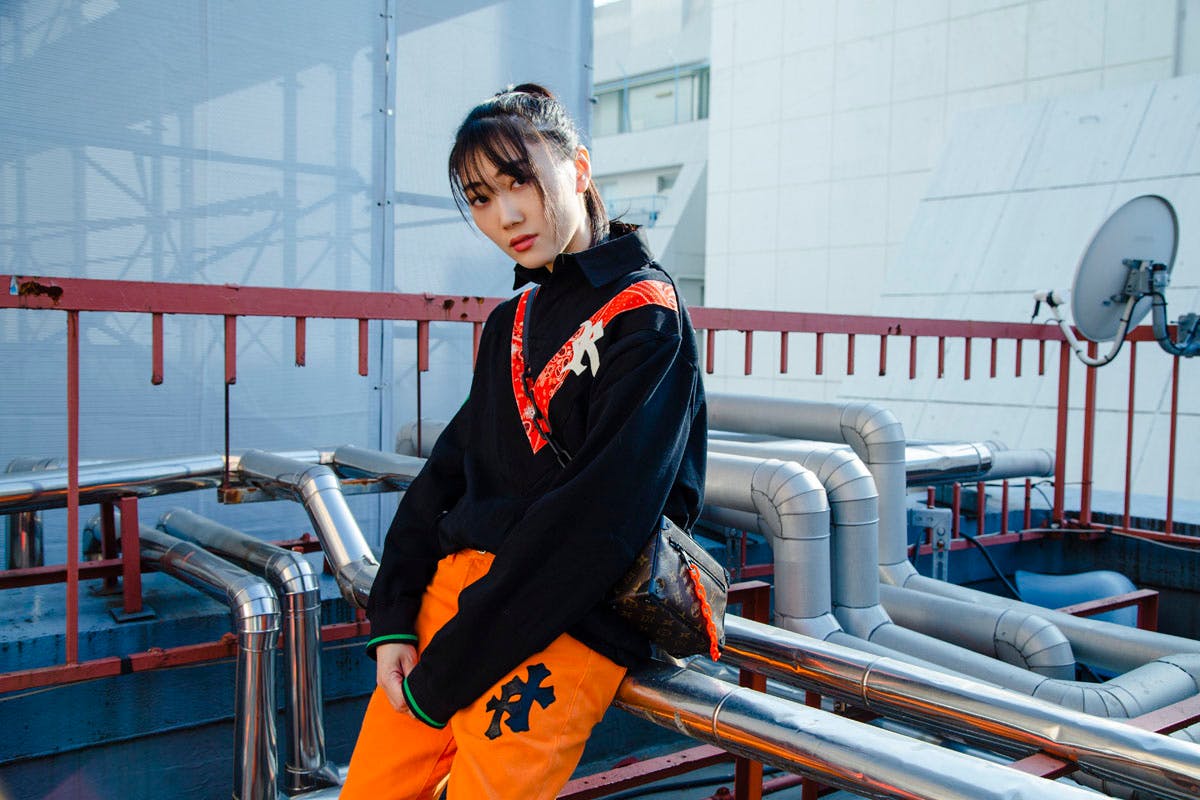 Japanese label ROGIC is the best brand you haven't heard of yet. Despite counting Virgil Abloh, Heron Preston, and J. Balvin as fans and being stocked at eight retailers across Japan and South Korea, ROGIC is still relatively under the radar. And that's exactly the way brand founder Mao Kashimada wants it.
Kashimada started ROGIC as a side project in October 2018 while working as a buyer at OFF-WHITE Tokyo. But she didn't set out to make the next big thing. She just wanted to make men's clothes that actually fit her.
"I always had an interest in men's fashion, so at the beginning I was just making stuff I wanted to wear," Kashimada explains.
After posting the collection on Instagram, Kashimada was inundated with orders — mainly from young men, although the brand is technically unisex. With each release, ROGIC grew steadily with the help of Preston and Balvin, who both requested pieces from Kashimada's second collection.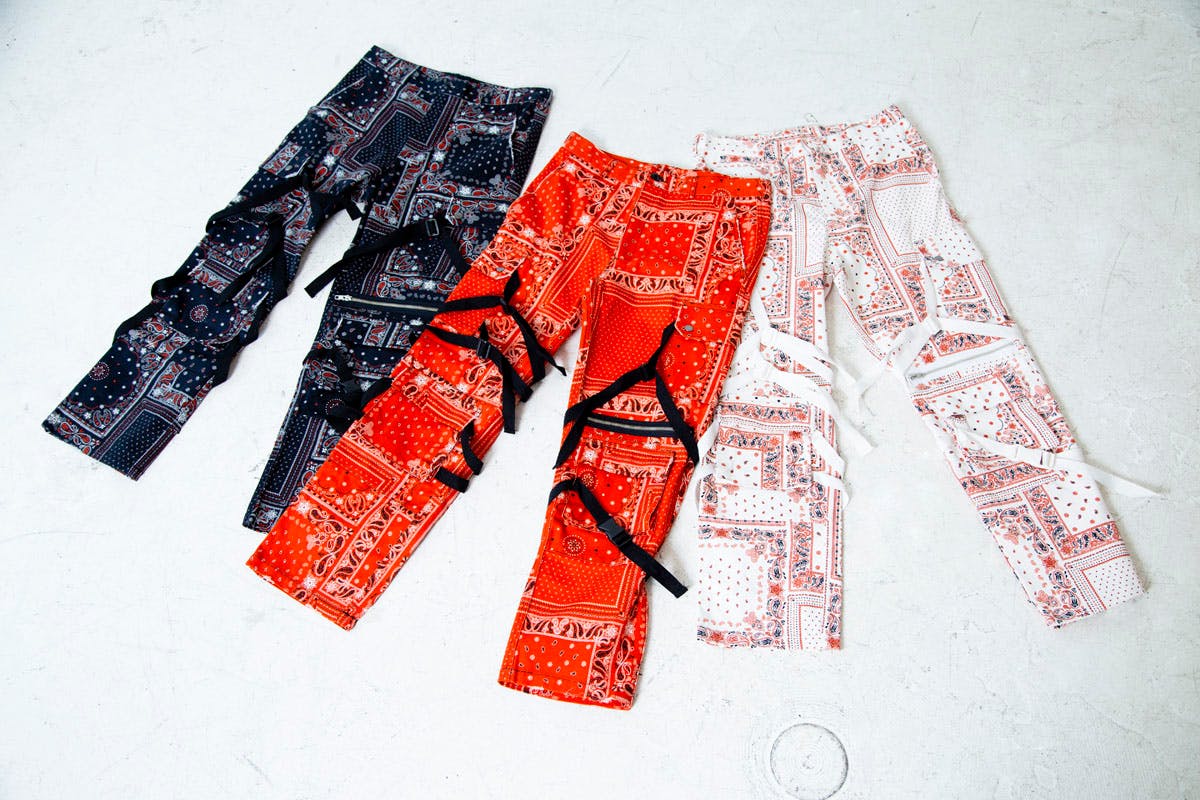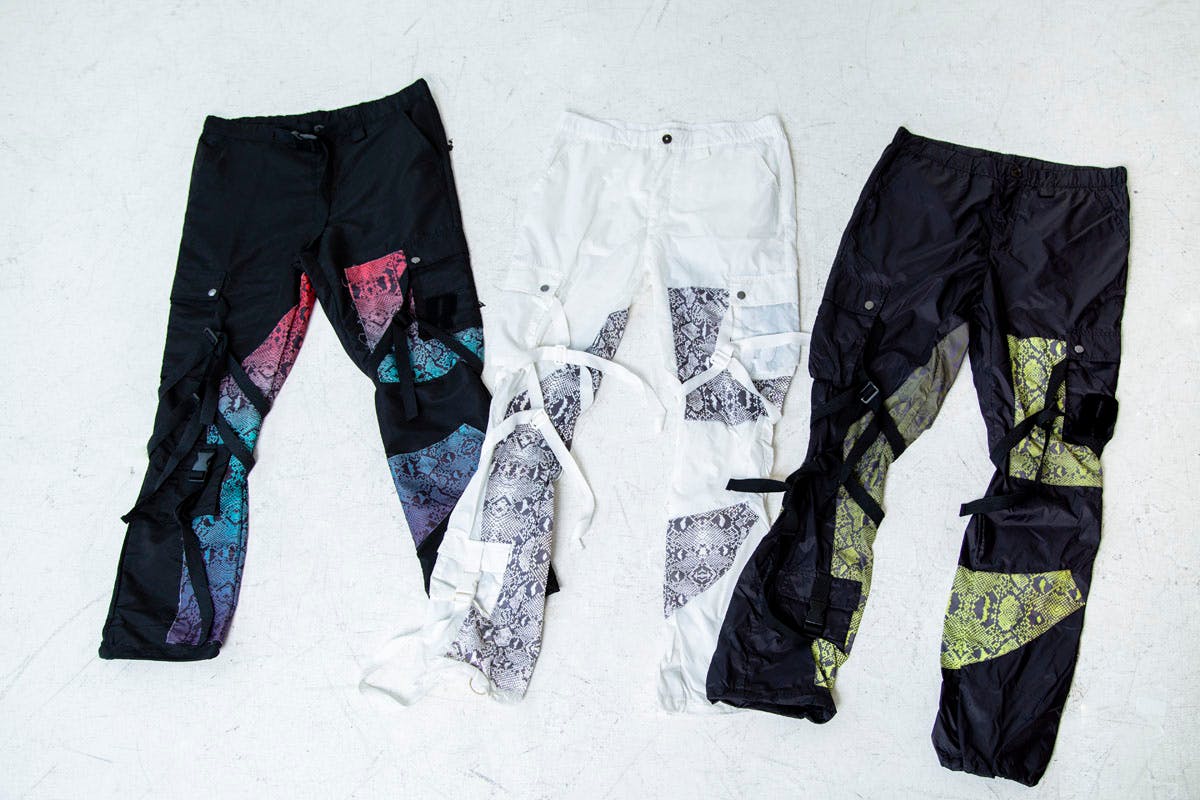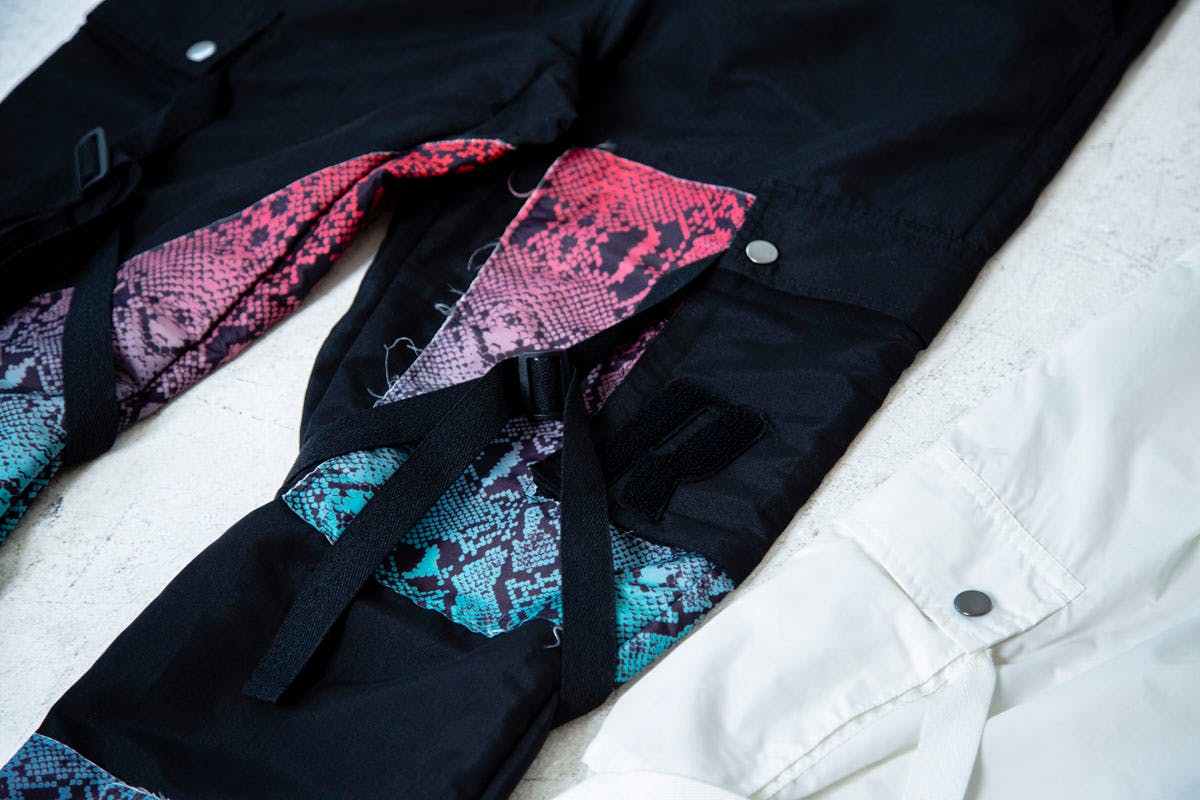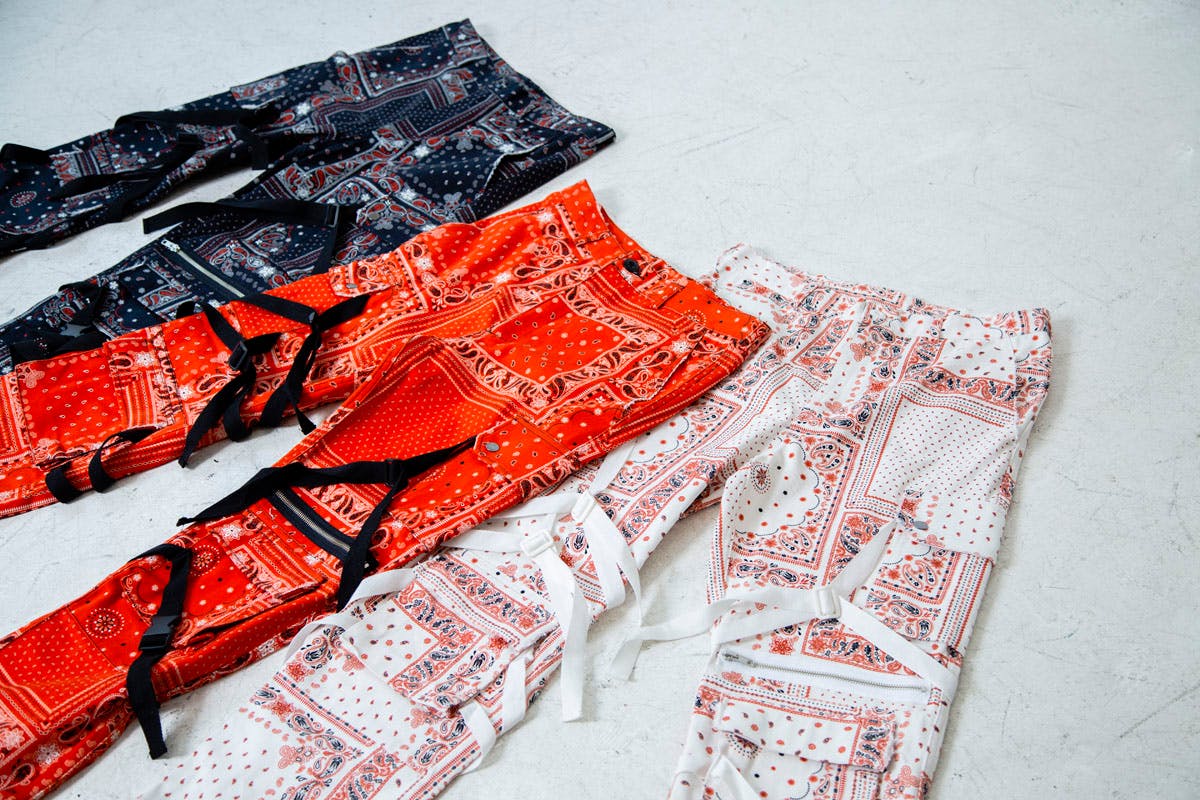 Despite having released relatively few pieces, ROGIC has quickly gained a reputation for its early 2000s-inspired utilitarian cargo pants outfitted with paisley or snake print patterns. More recently, Kashimada has teased a move into denim, posting a heavily embroidered outfit on her personal Instagram.
"I don't really care about fashion cycles and the fashion business, so I design what I want and when I want," she says. Because she didn't go to fashion school, she feels freer to just follow her instincts without being dragged into the "right way" of doing things.
"I knew that paisley would become a trend," she says. "I found it difficult to find paisley pants, so I made the collection by referring to lots of archives and then adding my taste to it. I feel quite confident that I can sense what's coming next — or maybe I just love paisley."
Kashimada got into streetwear through Virgil Abloh's now-defunct early label Pyrex Vision, so becoming a buyer at OFF-WHITE's Tokyo store was a big deal. "I am so inspired by what he [Abloh] does, not only OFF-WHITE, but also music and his style," she says. "That inspiration definitely has an impact on my work, but I trust my own instinct too. Virgil has one of my designs, but he has never given me any advice."
Unusually, ROGIC doesn't have a social media presence or even a website. Kashimada shares some of the brand's designs via her own Instagram account, but rather than growing ROGIC through social media, Kashimada wants only to focus on her designs and have the clothes speak for themselves.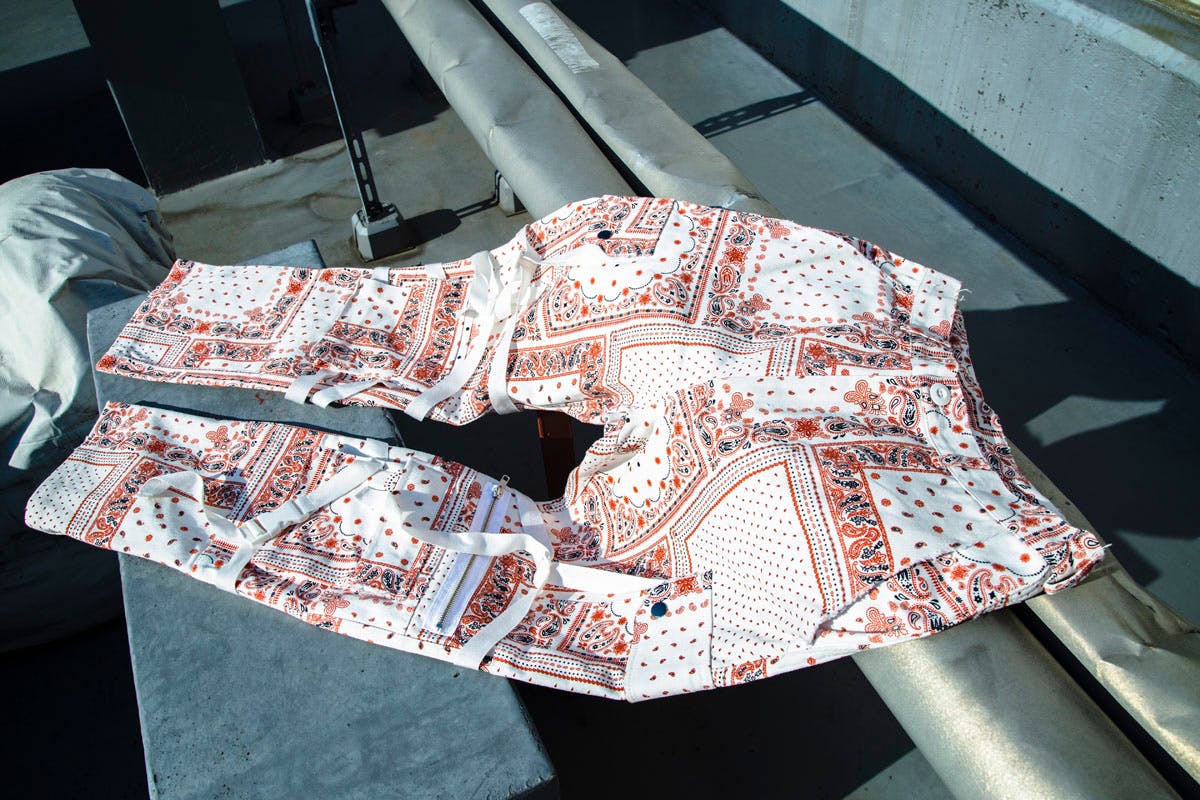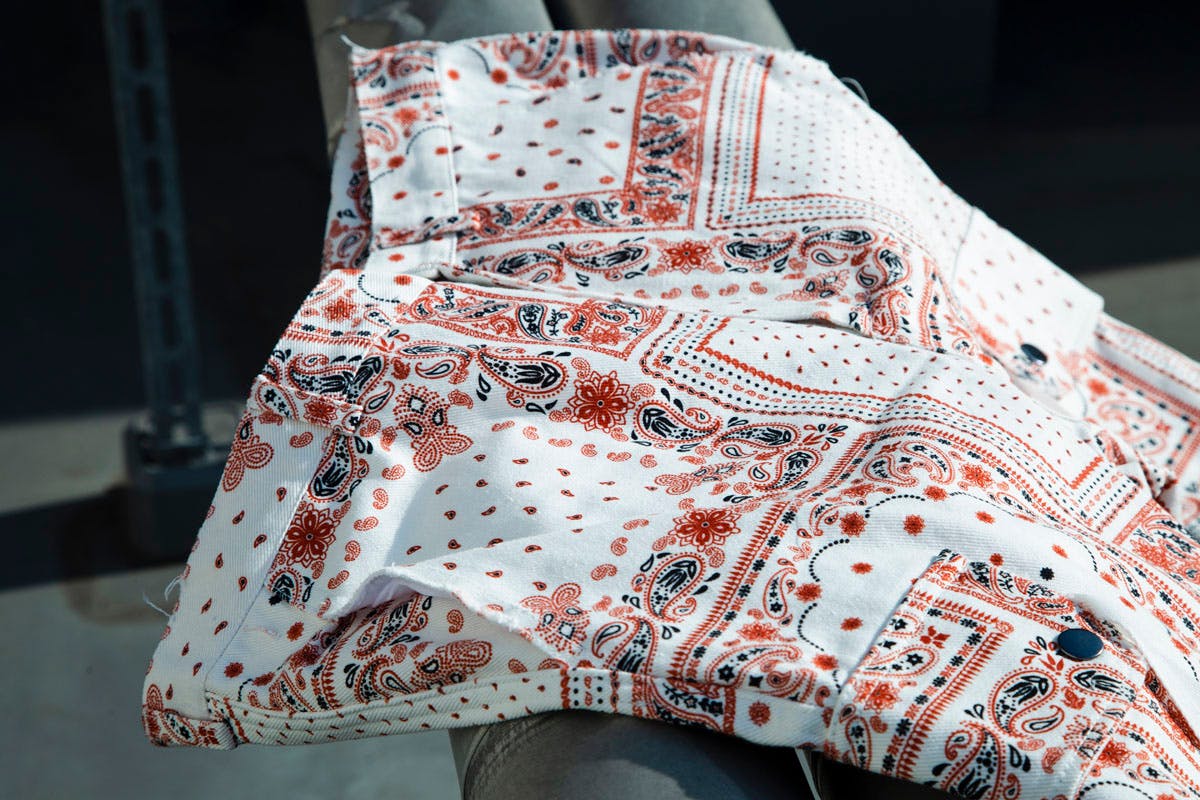 "I never thought about growing the brand bigger," she says. "I'm just making what I want and I'm already lucky enough to have a certain amount of people like what I do."
Kashimada also believes that if she made an official ROGIC Instagram account or website, it would solidify the ROGIC "look," which is something she's actively trying to avoid, mainly because she loves seeing how customers with different aesthetics style her clothes.
Another thing Kashimada shies away from is associations with Japanese streetwear, as she believes being known solely as a Japanese label comes with certain preconceptions. "To be honest, I don't even want to put ROGIC as a Japanese brand in people's minds," she says. "Yes, Japan is 'quality,' but I like the brand to be more universal. I think many Japanese millennials are more interested in what's happening in the rest of the world than following what's happening in Japan."
By forgoing social media hype and focusing on designs first, ROGIC's business plan is almost unorthodox in 2019 — but it seems to be working. Despite only being stocked in Japan and South Korea, ROGIC has developed a growing European fanbase so Kashimada's next move is to expand the brand to global retailers, as well as pursuing her dream collaborations with Carhartt and Suicoke. Whatever she does next — it's clear that ROGIC isn't going to be a secret for long.