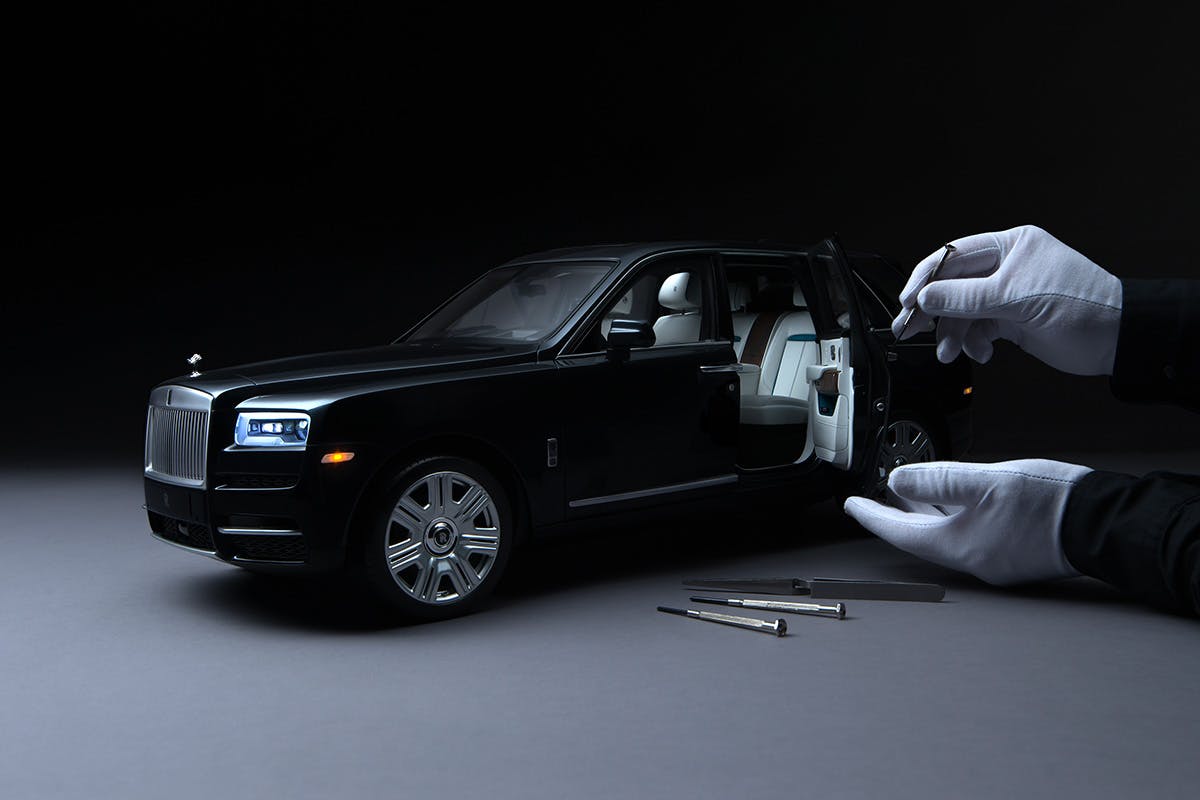 Now that "daily driving pleasures have been curtailed due to the Covid-19 pandemic" Rolls-Royce is offering the next best (and most expensive) thing.
The British carmaker has unveiled a faithful 1:8 scaler reproduction of its full-size Cullinan model. Each miniature Cullinan is assembled by hand to the client's specification from over 1,000 individual components.
The process can take up to 450 hours, which is over half of the time required to build a full-sized Cullinan at the Home of Rolls-Royce in Goodwood, West Sussex.
The miniature Cullinan model will set car enthusiasts back $17,000 or more, depending on their choice of customization. And there are plenty of options, including a palette of around 40,000 'standard' colors and the option to replicate ones own bespoke finish.
The mini Cullinan comes with working lights, a detailed engine replica, and working doors with a complete, deluxe interior.