Designed by Ludwig Mies van der Rohe and opened in 1968, I once heard it said that Berlin's Neue Nationalgalerie looks like the world's dopest Texaco station. After five decades of hard use, the legendary David Chipperfield was entrusted with renovating the building six years ago: the safest pair of safe hands considering his past successes across the German capital. Despite myriad changes (Chipperfield previously compared the revamp process to "surgery") the steel-roofed icon is finally open to the public once again, looking more formidable than ever. Don't call it a glo-up!
Which contemporary artist, then, should have the honor of re-opening the city's biggest and best gallery? Enter German-Italian visual artist and filmmaker Rosa Barba, who has looked back on her oeuvre for "In a Perpetual Now." For the uninitiated, Barba's work is about as far from on the nose as imaginable. The conceptualist deals in lofty, abstract ideas, exploring the materiality, devices, production conditions, and grammar of cinema — she's a sound fit for a building that demands gravitas.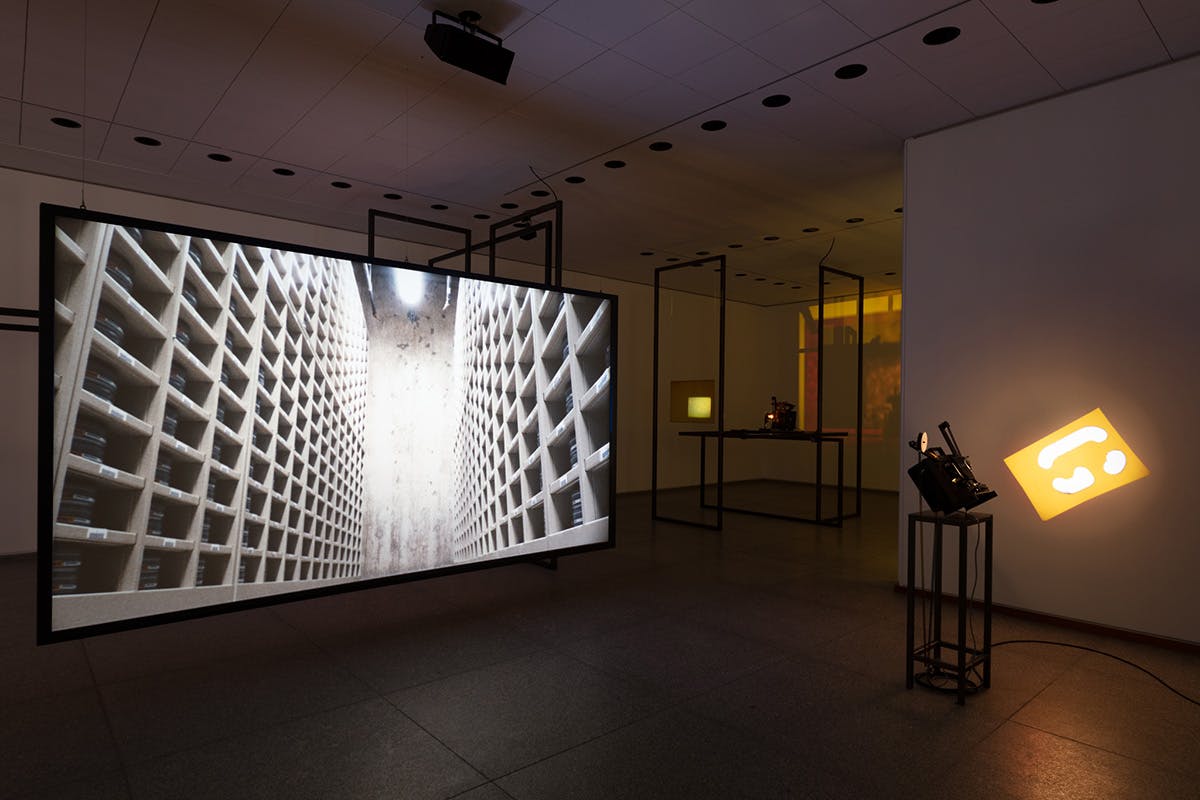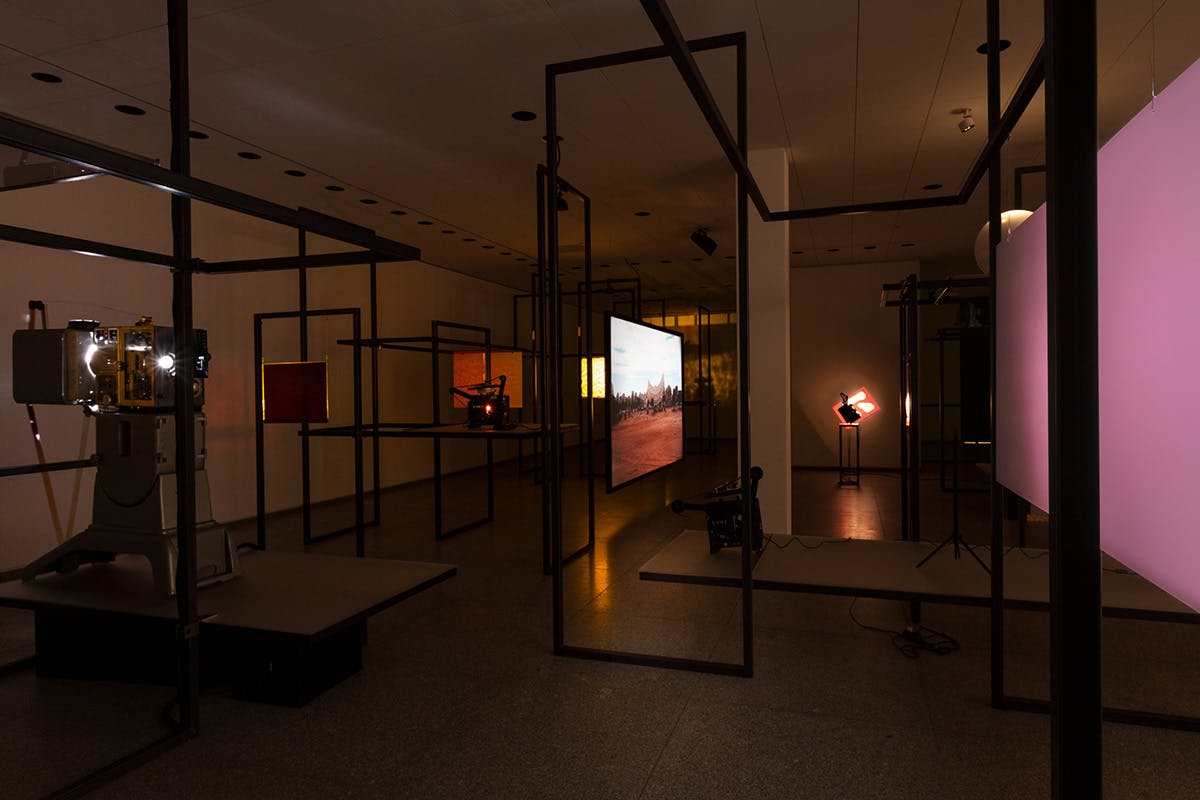 When entering the space, one is met by a steel structure that references an unrealized van der Rohe design. This is the skeleton for a montage of Barba's work – 15 creations that have been revamped and readapted to the layout, with one being totally new.
It's quite a trip, exploring the relationship between artist and architect, time and space. Cards on the table, it's not the type of exhibition for those lacking imagination. Barba implores the viewer to throw out any siloed notions they have of sound, image, and sculpture, instead proposing how each discipline is interlinked. I dare say the message will go over the heads of more than a few, but whatever! Even if it does, the ambient lights and whirring projectors are pure Instagram timeline catnip.
Prior to the exhibition, Highsnobiety and friends were invited along to a talk with Barba at the wonderfully grandiose setting of Berlin's Italian embassy. There, we were joined by Armando Varricchio, the country's ambassador to Germany. A most charming fellow in what I suspect is a perfectly tailored Neapolitan suit, Varricchio outlined his commitment to the arts, describing Barba as the perfect choice to mark the Giornata del Contemporaneo's (a global initiative organized in collaboration with the Italian Ministry of Foreign Affairs and International Cooperation) year of performance art.
"Contemporary art is simply part of my life and my work," he explained over a strong Grappa. "It is the art of my present and the encounter with it allows me to rethink my attitudes and to better understand other positions."
Even if art isn't your bag, a visit to the Neue Nationalgalerie is a must do on any trip to Berlin. Find it at:
Potsdamer Str. 50
10785
Berlin