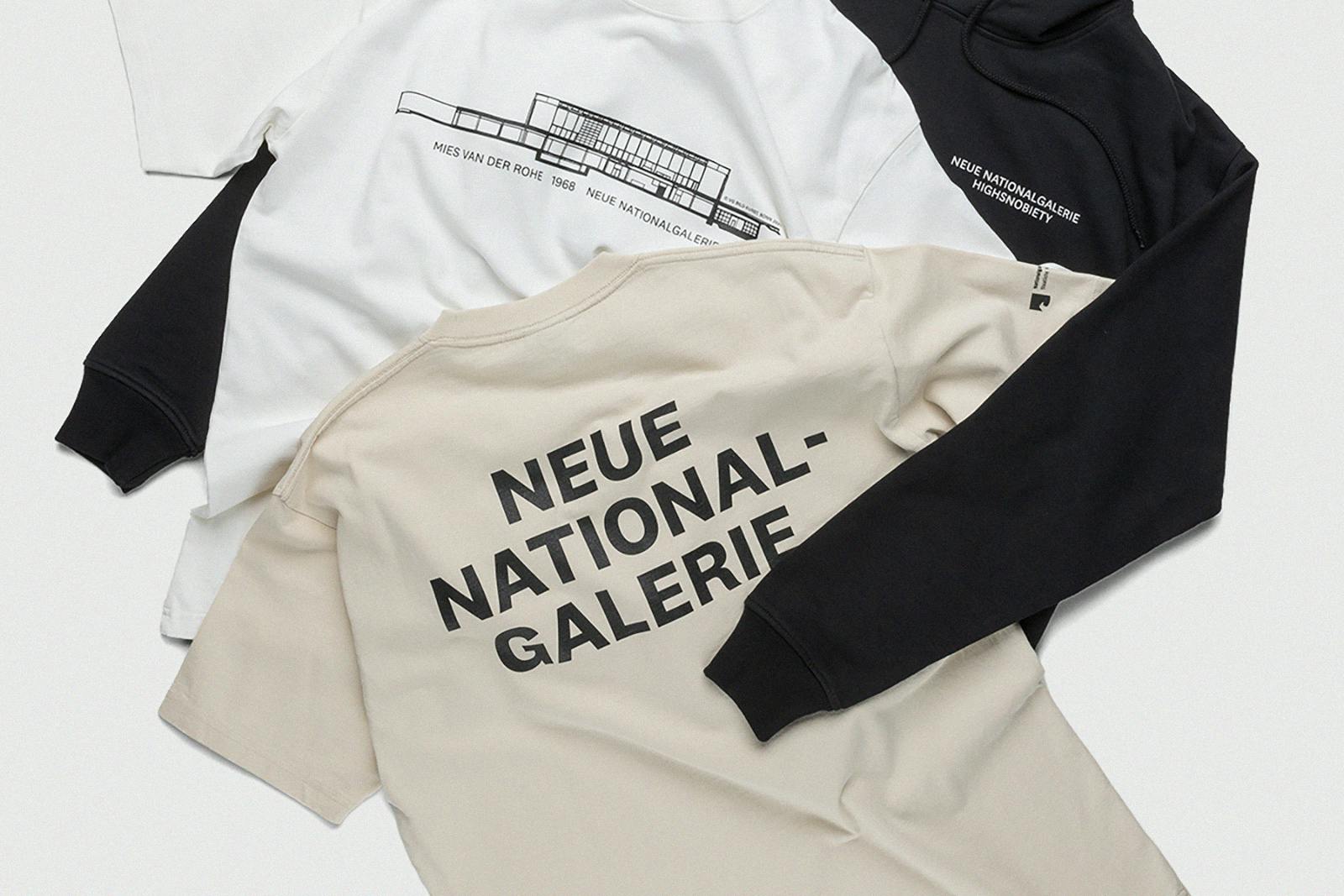 This piece appears as part of BERLIN, BERLIN — a week-long virtual celebration of creativity in the city Highsnobiety calls home. See the full series here, and shop our BERLIN, BERLIN merch here. 
At the end of an illustrious career, the seminal German architect Ludwig Mies van der Rohe unveiled the Neue Nationalgalerie. The modernist masterpiece, which opened in 1968, was considered the distillation of an aesthetic he'd spent an entire career honing. Just a few weeks ago, the 53-year-old building underwent another career milestone as it emerged from a long and complex restoration project at the hands of the architect David Chipperfield.
To celebrate, Highsnobiety is dropping a limited-edition capsule collection with Neue Nationalgalerie, so now you can rep Berlin's coolest museum. The partnership is an homage to the boundary breaking architect, the iconic building, and, of course, a tribute to the city of Berlin, as the gallery has become one of its most venerable landmarks.
Built between the years of 1963 and 1968, the Neue Nationalgalerie was the architect's last completed piece and the only one he designed in Europe after his emigration to the USA.
Famed for its sparse, airy, and intentional silhouette, Mies Van der Rohe's ability to make structural supports both invisible and undeniably present is on full display in the design of the gallery.
Since its creation, the building has remained virtually unchanged — a testament to van der Rohe's timeless aesthetic — yet, after almost half a century of use, the building underwent a six-year renovation. The team at David Chipperfield architects spent the past years proofing the building to last. They worked under the guise of "as much Mies as possible," and spent less of an effort changing the structure as they did updating it and future-proofing it.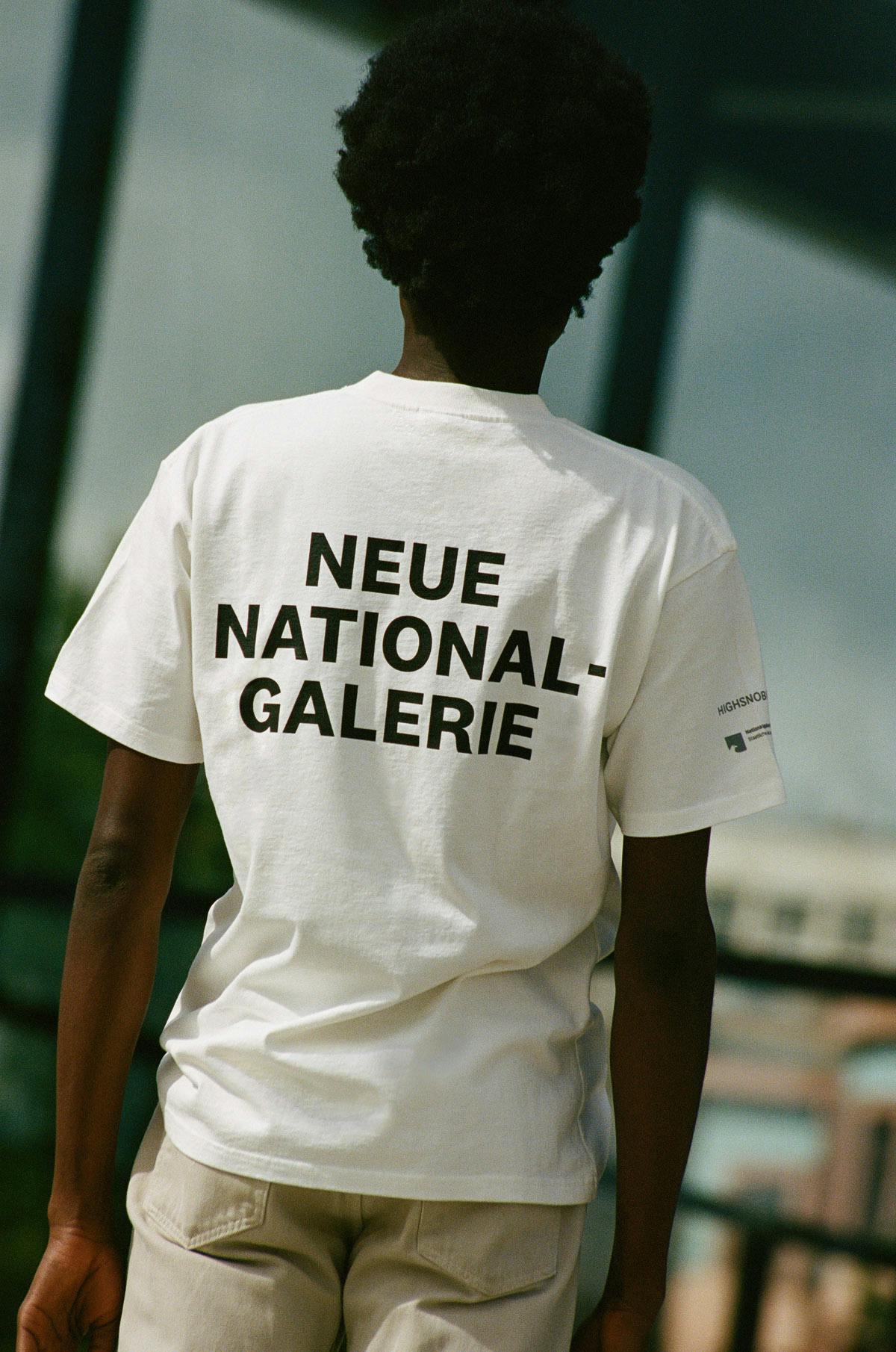 The museum's location has always been one of significance. When it was originally constructed, it sat on the outskirts of what was then West Berlin. However, after unification and years of development what was once a jewel on the edges of a divided city is now situated in the busy center at Potsdamer Platz.
The Highsnobiety and Neue Nationalgalerie collab doesn't just celebrate the building's ever relevant design, but heralds the return of an icon to Berlin's cityscape. Shop it here.