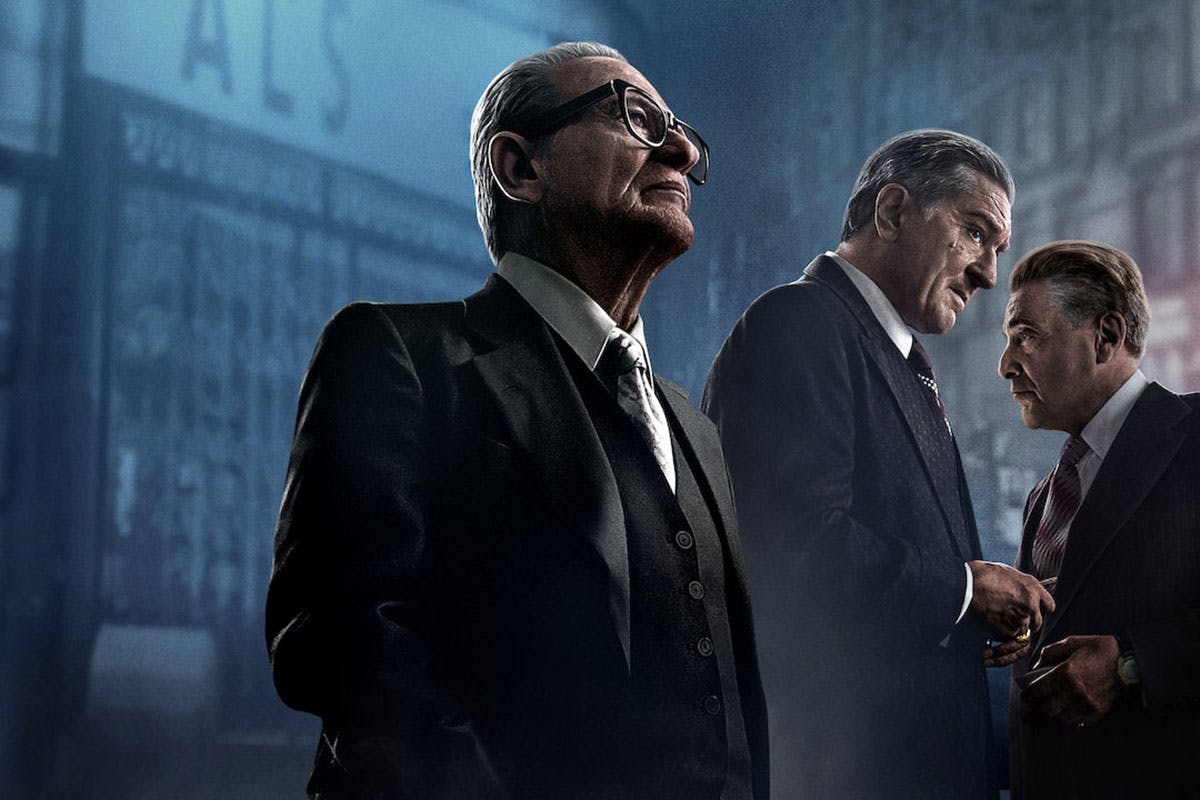 Assembling a star cast and digging into the director's gangster forte, Martin Scorsese's The Irishman had been pegged as a masterpiece long before its release. The film finally landed in theatres earlier this month, and while we're still waiting on its Netflix release on November 27, critic reviews reveal that our high expectations have been well and truly met.
The film epically chronicles the true story of Philadelphia mob murderer Frank "The Irishman" Sheeran, played by Robert DeNiro, as he's drawn into the world of organized crime by mob boss Russell Bufalino (Joe Pesci) and his involvement in the disappearance of powerful Teamster Jimmy Hoffa (Al Pacino). Revisit the trailer below.
With this mob epic, Scorsese digs into a genre that he helped build, alongside some its greatest leading men. It is no surprise then that the film is being applauded for its talents in front of and behind the camera. While reviews have been overwhelmingly positive, some critics are still not convinced Scorsese delivered a masterpiece. Discover what the critic are saying about the film below.
It's Scorsese at his best
Martin Scorsese returns with his best picture since 'GoodFellas' and one of his best films ever.

The Guardian, Peter Bradshaw
It does feel like a throwback to the director's golden age, especially with the reunion of two of his greatest collaborators, De Niro and Pesci. And though it may be the first time he's worked with Pacino, the actor's still a titan of the genre.

The Independent, Clarisse Loughrey
Pure cinema
'The Irishman' is pure cinema, all three and a half hours of it - and one of Scorsese's jazziest, most difficult films, borrowing from many sources while riffing freely though often mournfully on the themes and techniques of his previous crime epics.

The Age, Jake Wilson
It is epic in scope, it is breathtakingly beautiful, and it is actors doing what they do best with a director who is working absolutely in his wheelhouse.

FilmWeek, Christy Lemire
The film exemplifies the genre
While 'The Irishman' is like many mob movies about violence and betrayal, it's a work of a filmmaker who has earned the right to sum up this genre.

NPR, Bob Mondello
'The Irishman' is Scorsese's elegy to the gangster picture. Every inch of the way, he demystifies the glamour of the mafia; stripping away layers of the façade, until there is nothing but an ominous void.

LA Weekly, Chad Byrnes
Martin Scorsese's 'The Irishman' is a coldly enthralling, long-form knockout — a majestic mob epic with ice in its veins.

Variety, Owen Glieberman
But did it live up to its potential?
The fixings of a great cinematic meal are all here, but the recipe is off and the oven time too extended.

Film Festival Today, Christopher Llewellyn Reed
A gray, aching disappointment.

East Bay Express, Kelley Vance
The Irishman lands on Netflix November 27.