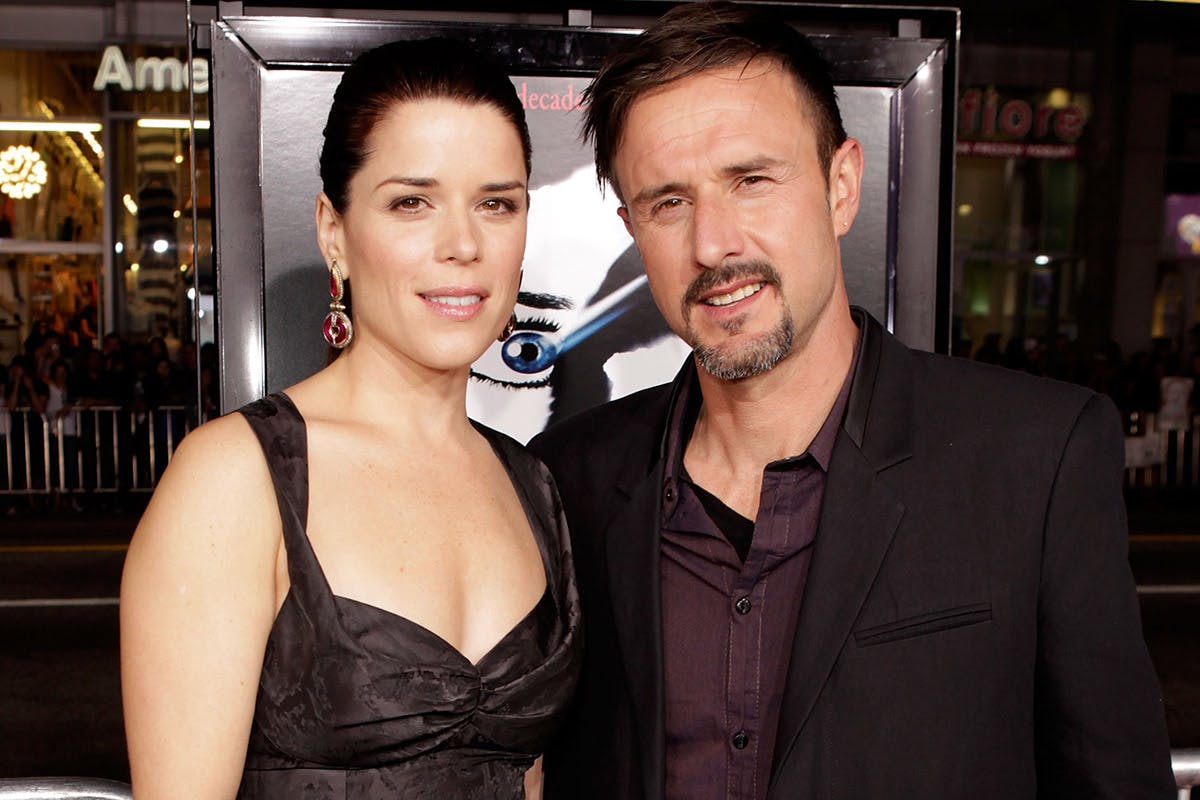 Neve Campbell and David Arquette are in talks to star in the new Scream movie, ET reports. It's been 24 years since the pair first appeared in Wes Craven's meta-horror franchise and it sounds like they're still extremely keen to reprise their roles.
"The conversations are being had, that's for sure," Campbell revealed. "There was a lot of talk about it. I wasn't sure it was going to happen and I was approached six weeks ago, but the timing's not great right now, obviously. We're starting conversations, we're starting negotiations, but who knows how and when studios are going to open again."
She said that two directors (assumedly Matt Bettinelli-Olpom and Tyler Gillett) approached her for the project and stated that they intend to honor Craven's work in the new movie (Craven passed away in 2015). When asked about what fans can expect, she answered, "I don't know. Who knows, what are they gonna do? Is it a whole new franchise? Are they going to bring back some [characters]? Oh it would be exciting! I love playing Dewey so I would always love to be a part of it."
Campbell continued, "I'm so lucky to be a part of these films. I mean really, really lucky. I think it's a rarity in any actor's career to have a film that's that appreciated, and loved, and respected, and popular. I'm very, very grateful for the fans who appreciate it. And, you know, it'd be a lot of fun to do it again. We'll see, we'll see."