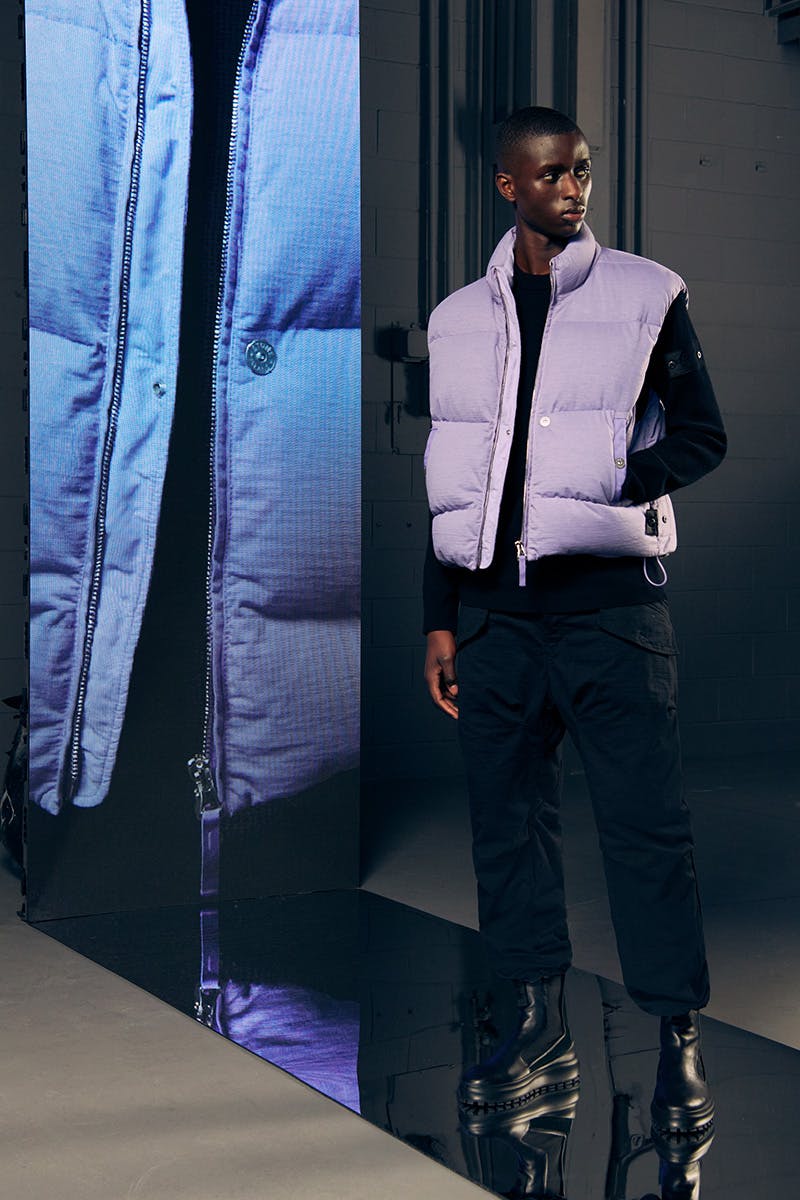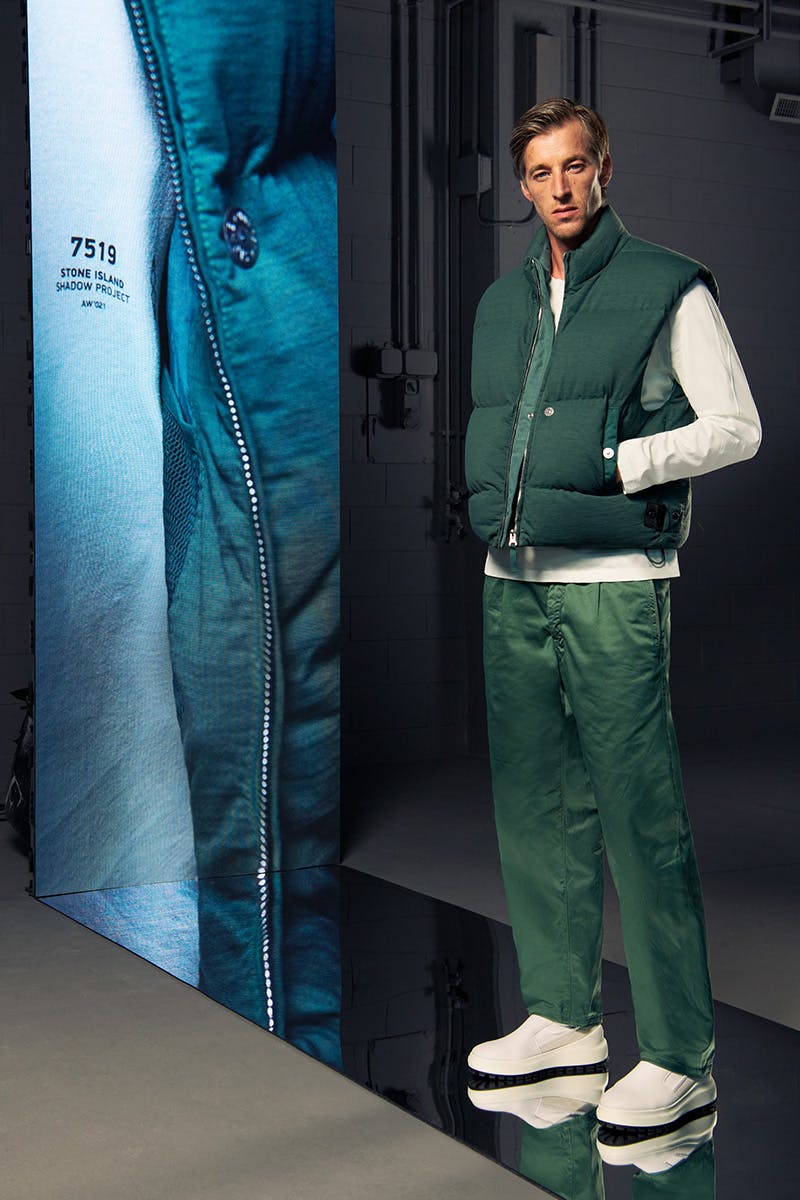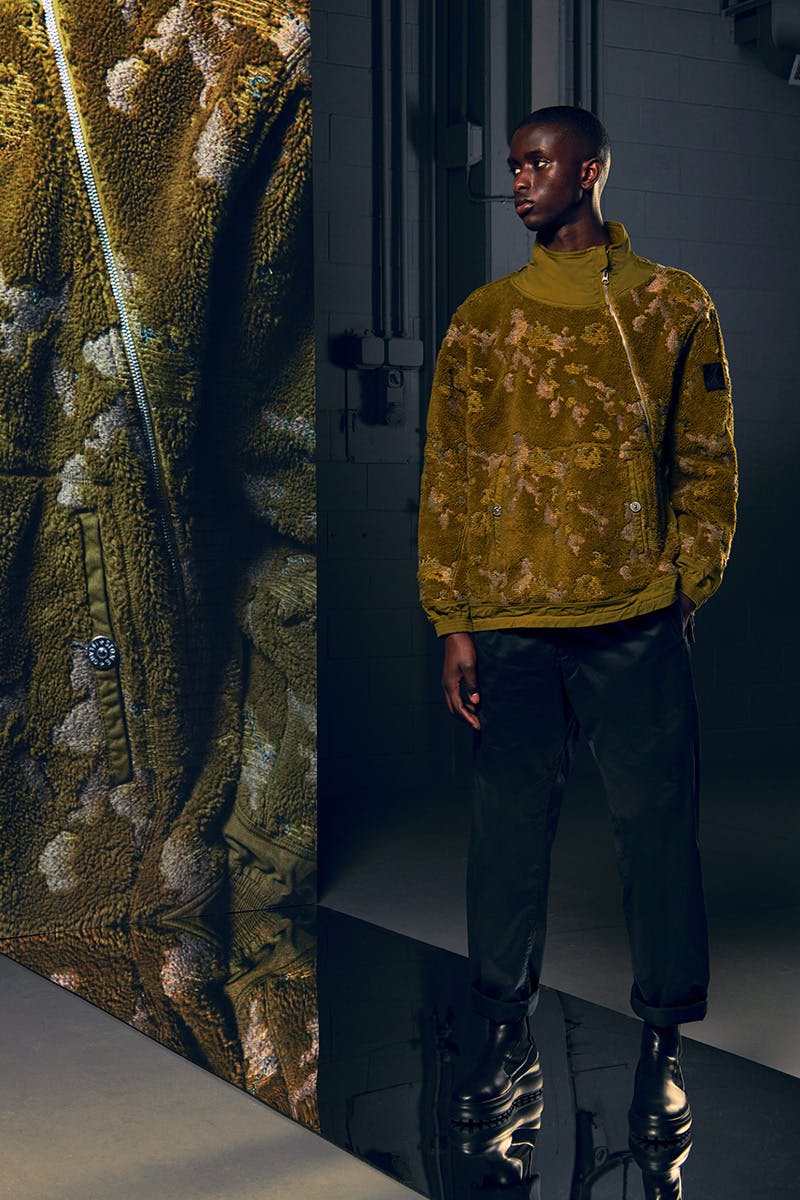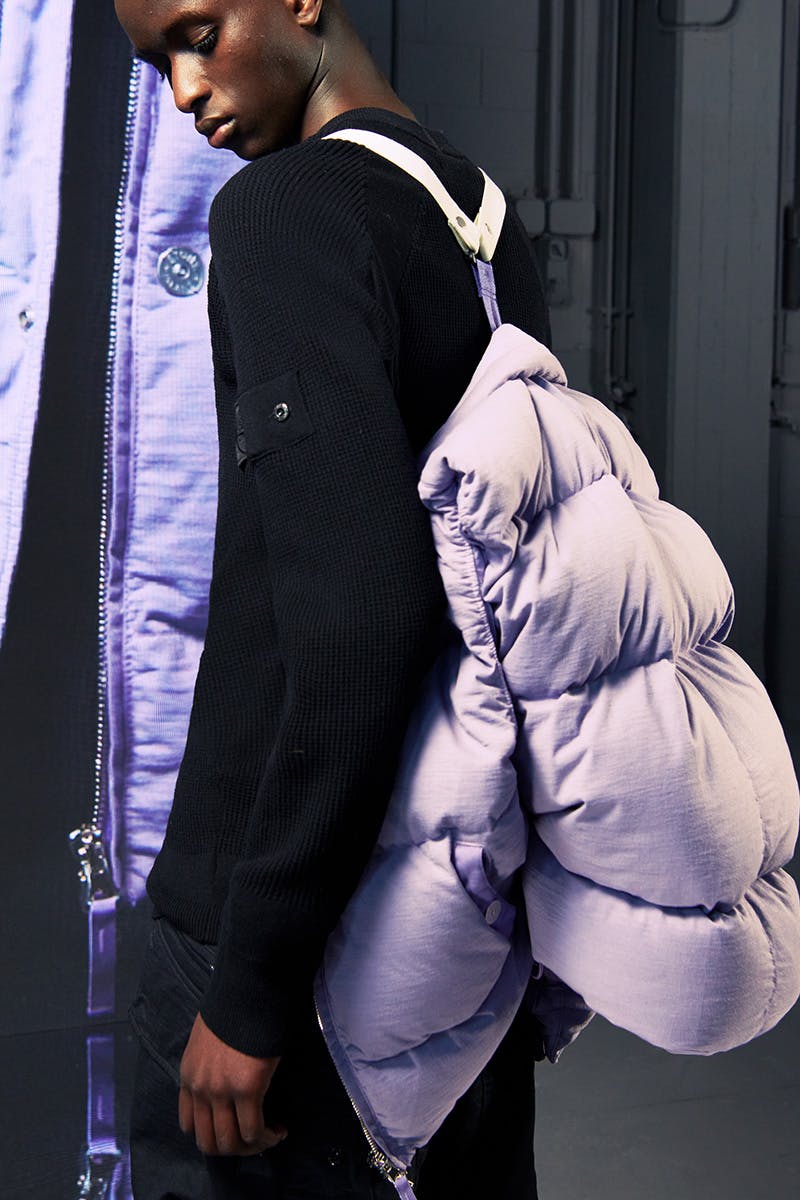 If you've found yourself clamoring for a dose of color as we wind into fall, Stone Island Shadow Project's second release of Fall/Winter 2021 has you covered.
It's well understood that Stone Island excels when it comes to Fall/Winter, thanks to its outerwear expertise. Through meticulous research, experimentation, and development, the brand has put itself at the forefront of technical apparel, leading the pack in some regards.
The brand's experimentation is taken full throttle with Shadow Project. Have no doubts, the collections under the line are still distinctly Stone Island, yet in ways, more refined and technically able. Sure, the instantly recognizable compass badge is still the foundation of branding, but here, yellow and green are exchanged for a triple black finish, half-hidden within the sleeve detail.
Fall/Winter 2021, or AW'021'22 as it is labeled, marked a new trajectory for the brand, one which ushered in a stylistic change of gear.
Print and extravagant fabrications are less of a center point this time around, as the focus has shifted to texture and richly saturated color.
Chapter two continues this new philosophy. The collection's outerwear delivery is stripped down to a minimalist aesthetic that allows functional details such as mounting straps and subtly textured shells to be the focal point.
While the first chapter of FW21 put the spotlight on rich pops of red and stark whites, the second delivery plays with various shades of green. These range from an electric lime to camouflage-like khakis to a deep, rich hue. Amongst the earthly palette is hits of purple, alongside the traditional monochromes that Shadow Project excels in.
Stone Island Shadow Project Fall/Winter 2021 is available to shop online now.