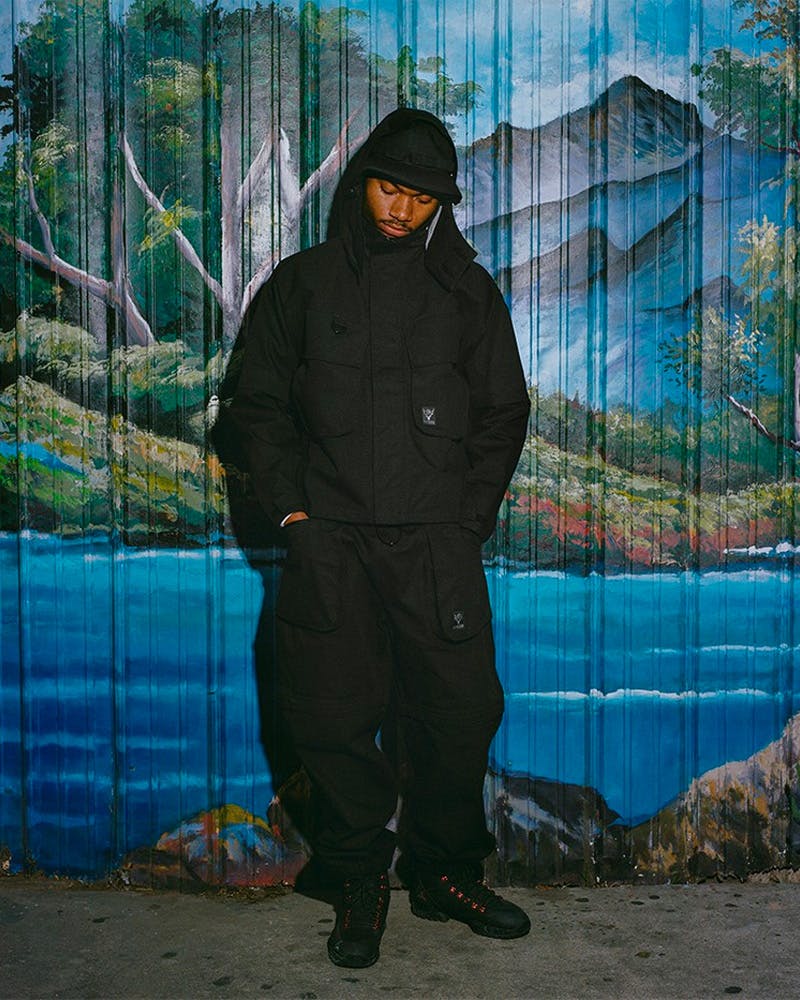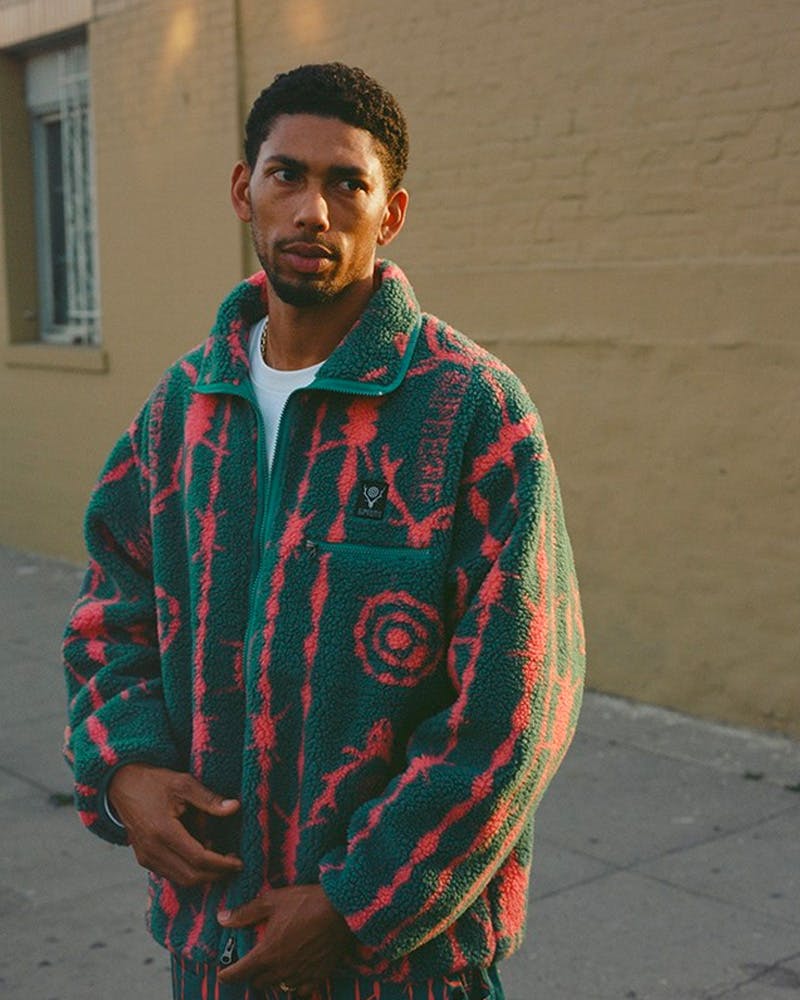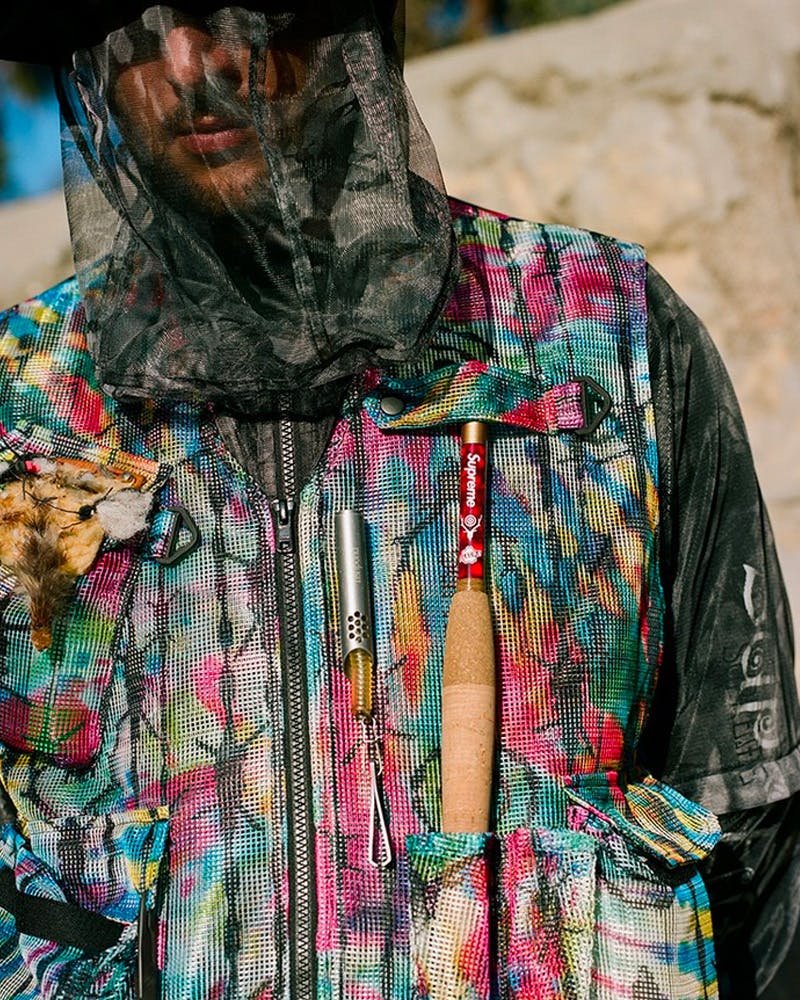 Brand: Supreme x SOUTH2 WEST8
Season: SS21
Key Pieces: This hefty drop holds some interesting designs across the board, but the stand-out is the green/red barbed wire fleece in slide #4.
Release Date: April 22 at 11:00 a.m. ET in USA, and April 24 11:00 a.m. JST in Japan.
Buy: Supreme
Editor's Notes: Sports aren't just sports anymore, but unwitting trends for new styles — the nicher the better. Whether it's all-white tennis looks, cycling shorts, or (the less desirable) Canadian double-denim closing ceremony fits for the 2021 Olympics. The latest sport to be co-opted by fashion is fly-fishing via Supreme, but actually, this is one of its strongest collections we've seen in a while.
For the latest drop, Supreme has tapped SOUTH2 WEST8, a Hokkaido-based label from Japanese streetwear collective Nepenthes. SOUTH2 WEST8's apparel hinges around the design principles of Tenkara, a traditional form of Japanese fly fishing remarkable for its intuitive and pared-back approach to catching fish.
The hefty collection includes a River Trek Jacket, Bush Parka, Bush Vest, Fleece Jacket, River Trek Pant, Bush Pant, Belted Pant, long-sleeve T-Shirt, Mesh Game Bag, Jungle Hat, Bush Balaclava, and a Bush Tulip Hat. The prints make the most of a tie-dye washed barbed wire graphic which is occasionally layered with a thin organza fabric for extra volume without the weight.
Of course, to ensure your latest investment in multi-color fly fishing gear doesn't come across as disingenuous, there's a Supreme branded fishing rod too.