In an industry addicted to retro, Highsnobiety presents The New Vanguard of Footwear, a dedicated hub that celebrates the pioneers from around the globe who are changing the face of what today represents a multi-billion dollar industry.
When projecting what footwear might look like in the future, the brain might run to whirring self-lacing systems and inexplicable LED lights. Perhaps the reality might be something entirely different. Like say, knitted sneakers?
That would certainly be the thoughts of knitted textile expert, programmer and footwear innovator Suzanne Oude Hengel. Testing the boundaries of how knit can be used in footwear design, Hengel's research has led her to working with (and being pursued by) some of the most forward-thinking companies in the world.
Programming an array of mysterious machines to spit out her unique creations, the Dutch product designer is not so much as interested in creating cool kicks, but finding new ways to push the footwear conversation forward. She retains a fierce independent spirit, aiming to grow her studio into a fully fleged innovation hub.
Keen to find out more about her fascinating work, we caught up with Hengel over Zoom.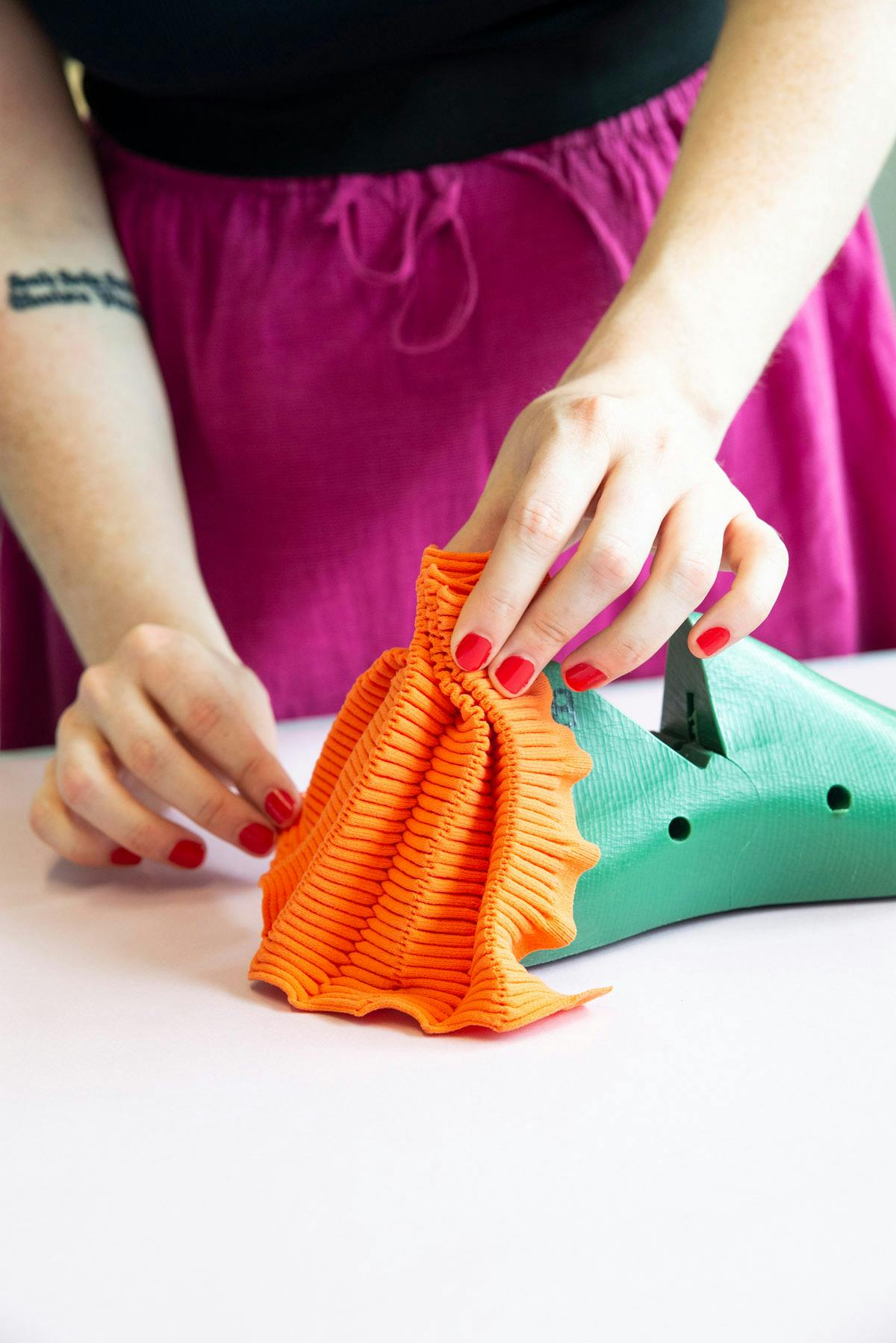 Tell me about your background. What did you study?
I'm Dutch, but I didn't grow up in the Netherlands. I lived in France, India, and Bhutan, so all over the place. I came back here to study product design. During my studies, I was always super interested in material research and flexible materials, experimenting with weird combinations and treatments of materials, or just manipulating them in a different way. I always liked textiles, but it wasn't really open to me during my studies. I always ended up making something into footwear. I eventually went to Finland to learn how textiles work, and the craft behind it.
Did you go straight into work after graduating?
At that point, everything totally took off and was crazy. I was picked up by the likes of BYBORRE and Nike, then everything went from there. It was a good learning curve.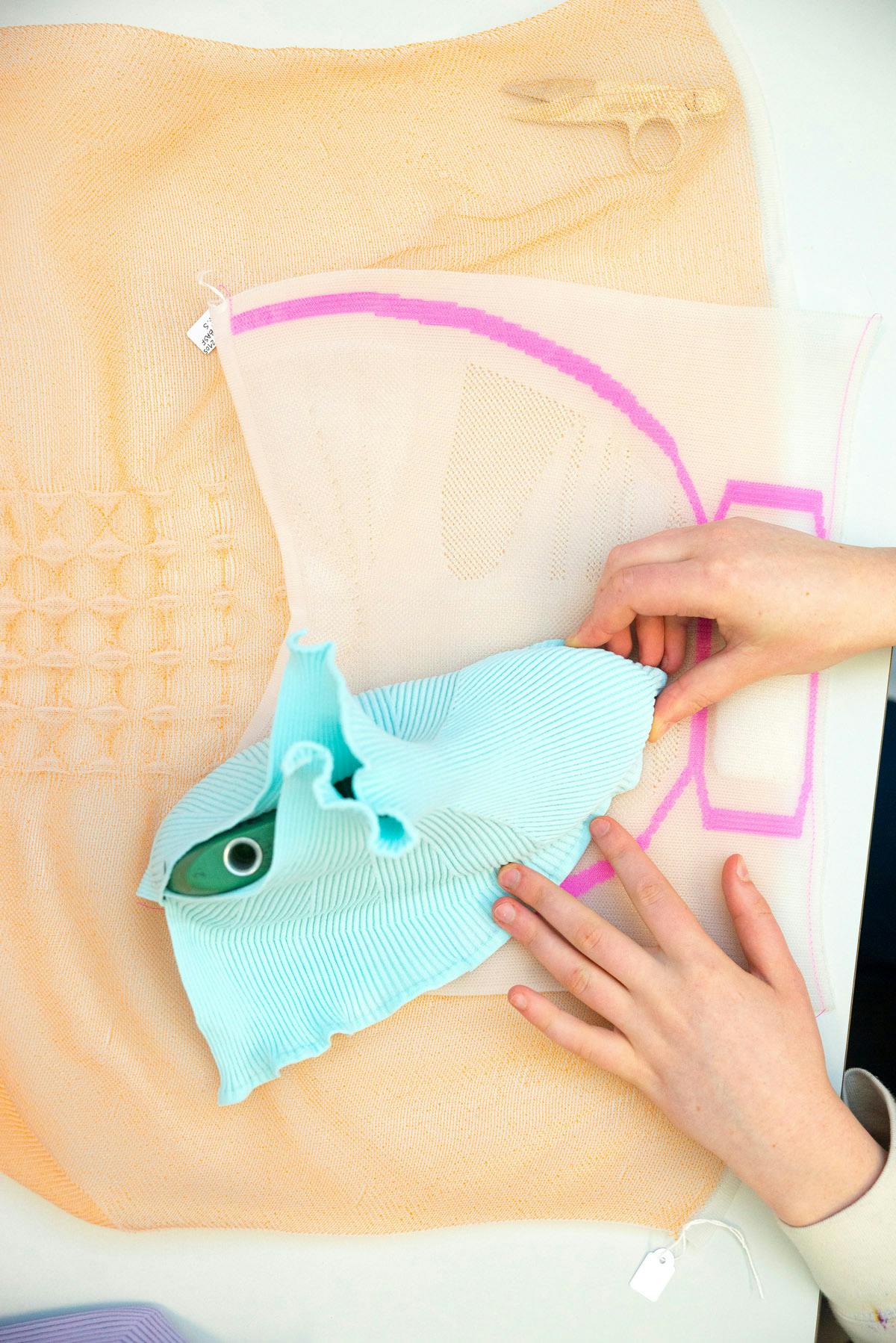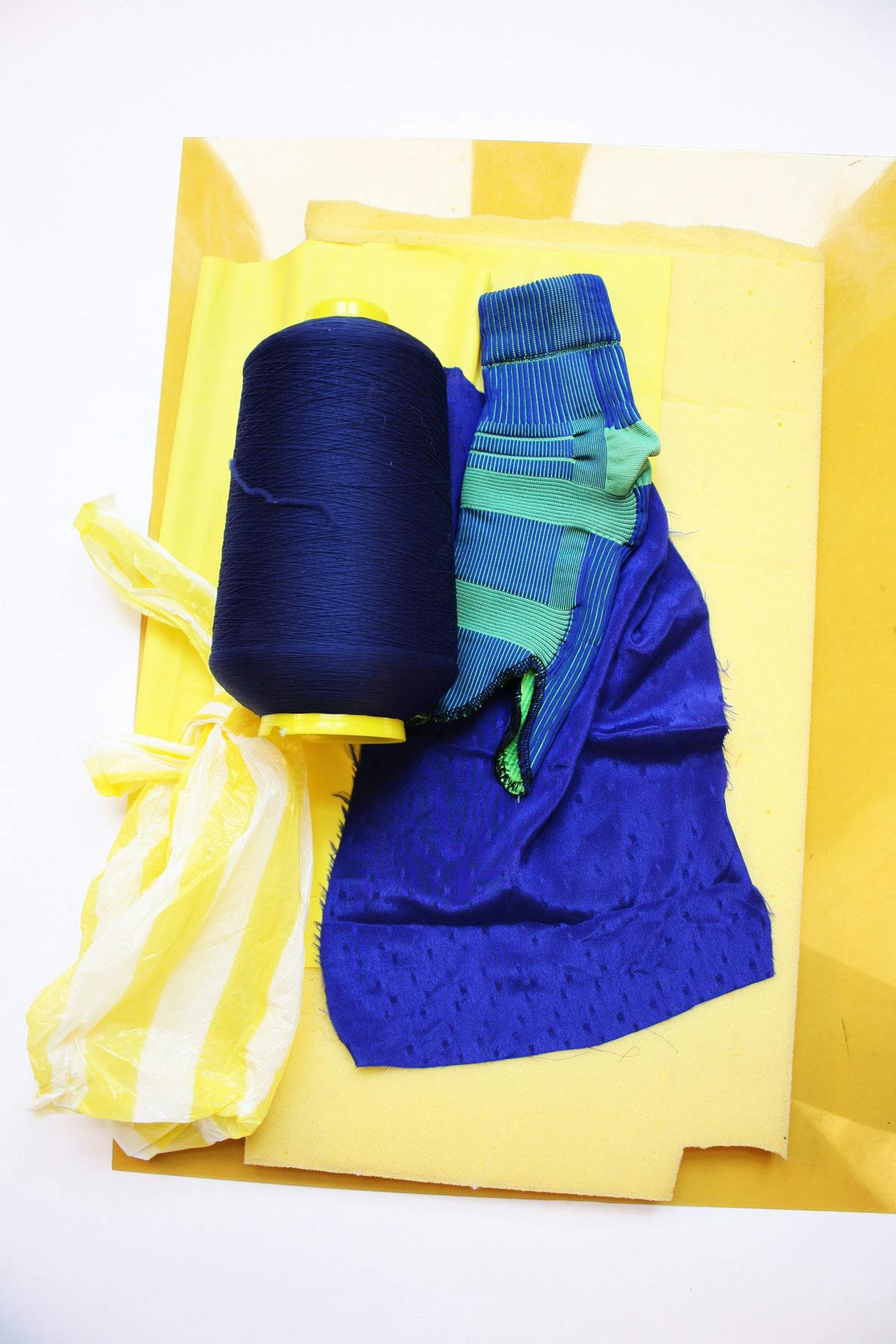 How was working with Nike?
I never worked there, but we chased each other a bit. I never applied to anything, but my profile was interesting. In reality, I had just graduated and I didn't know how to program properly. I think most of the time they find people that can program and that have much more experience. Bit by bit, it became less attractive for me. At some point, I just said, "Guys, no need to send me other things. I will reach out when the time is right, but just now, I'm focusing on myself and my studio."
That's a pretty bold move. Not many people turn down the call from Nike.
I realized what I'm doing is something that I could do at very few companies, especially in the way I want to. I'm a product designer; I'm interested in materials. After graduating, I learned all the technical stuff. So I'm very much a hybrid. I handle machines; I repair them; I program them. I know a lot about materials, and I pushed those boundaries. I'm capable of talking with manufacturers and questioning why things are possible, and not.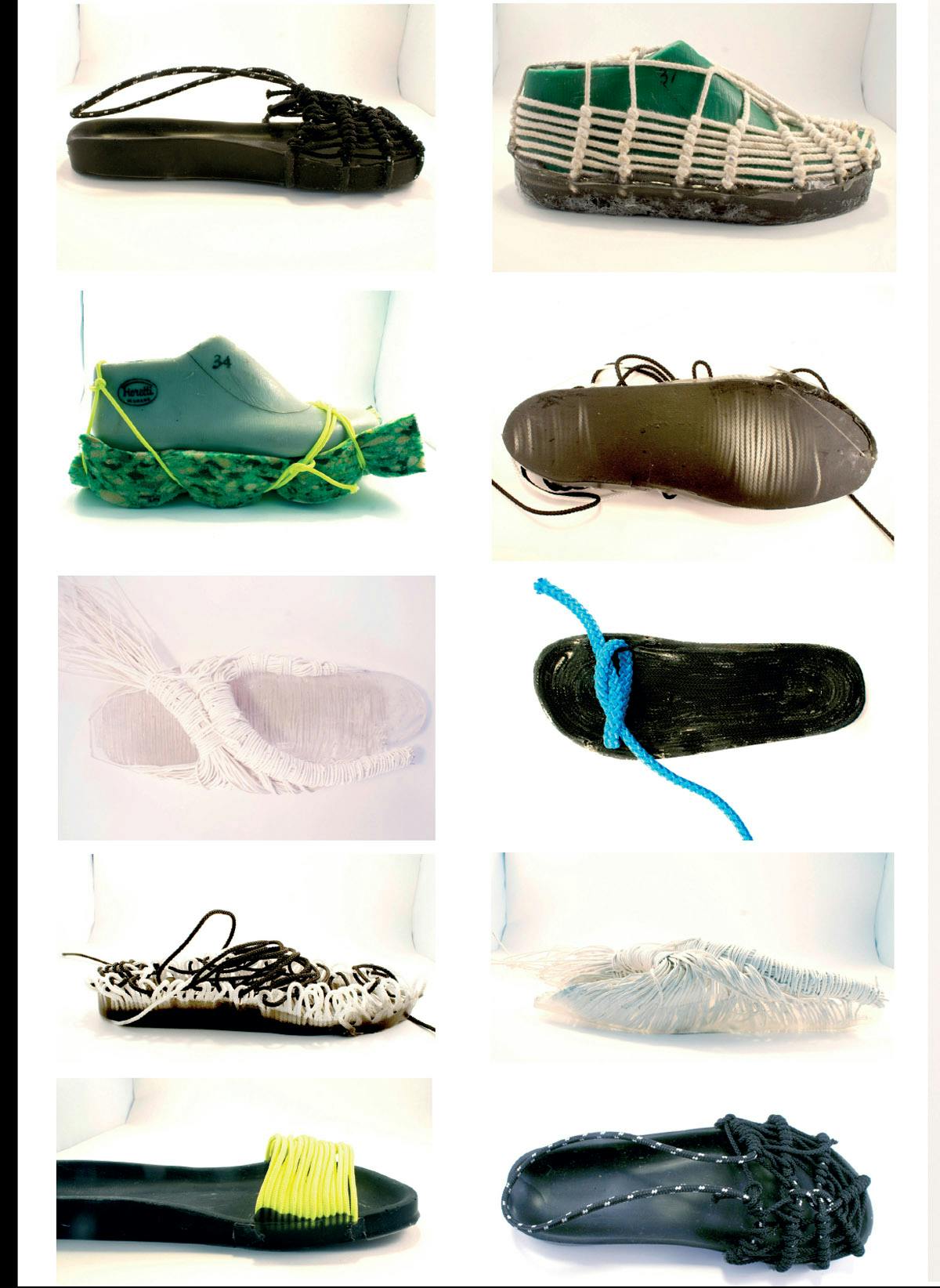 When you were learning the machines and just the craft in general, were you breaking the rules? For a lot of people, that's where true innovation lies.
Yeah, totally. But I made sacrifices. I worked part-time for a while, as a technician at a textile museum. However, I learned a lot. I knew as well, this is below what I can do in a way. But I needed this kind of craftsmanship and those flying hours as a guide pilot to craft and to know what it is about. I would still describe myself as a junior, and as a beginner, but I know much more every day. I'm still getting trained. Just before I was training with an old colleague on programming. So still learning all the time.
As a complete beginner and layman, when you say programming, are you just talking about the machines?
Programming is how you would write code, but it's not as complicated as that. The machine needs a program. They need to know what they're going to do, and you fill that out for them. So you both make the material, let's say the structure, but as well, you can make the shape, or that a product comes out as finished as possible out of the machine. That's not the level where I'm at yet, but you can create a shell of a shoe totally shaped without waste with engineered material.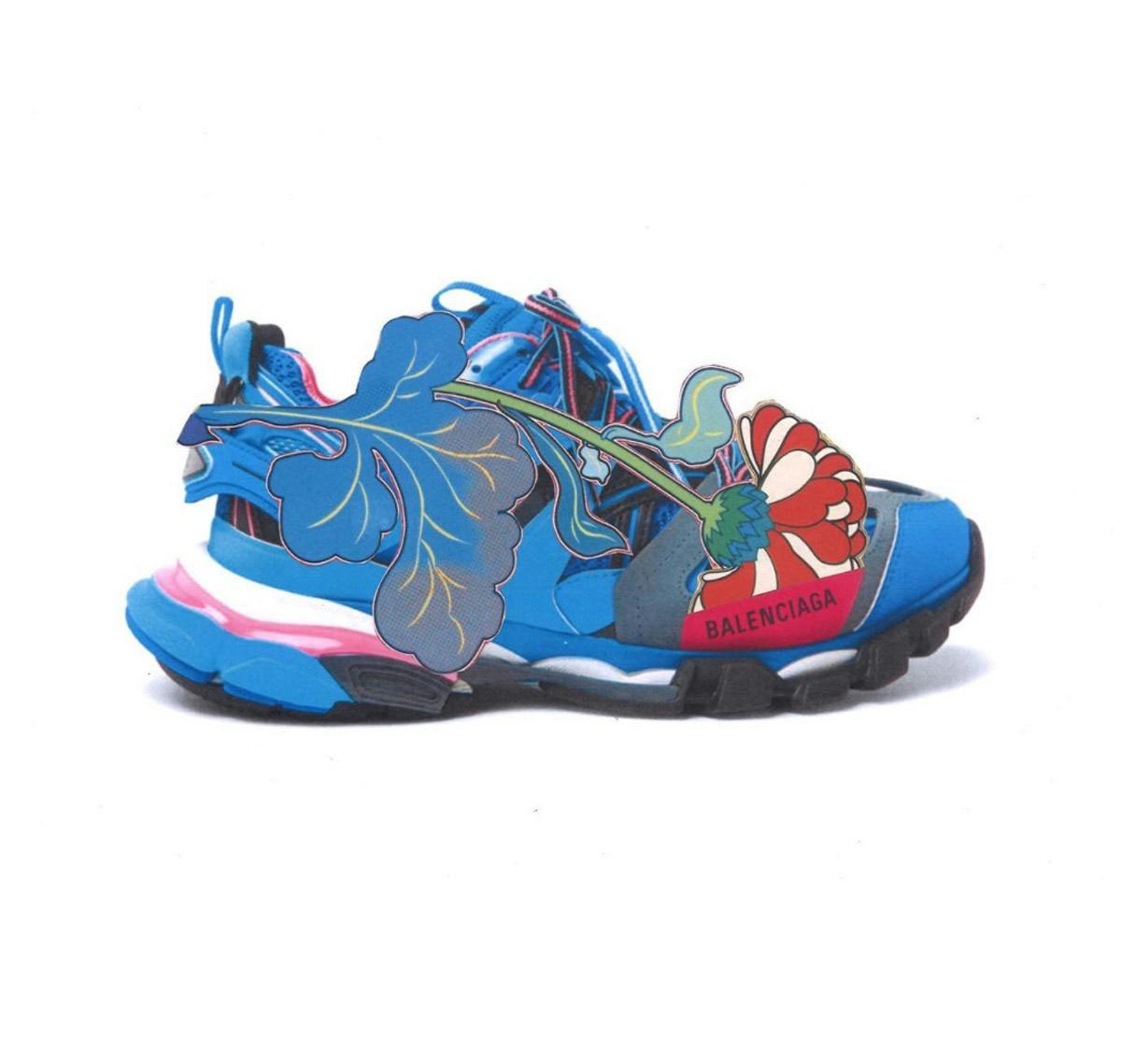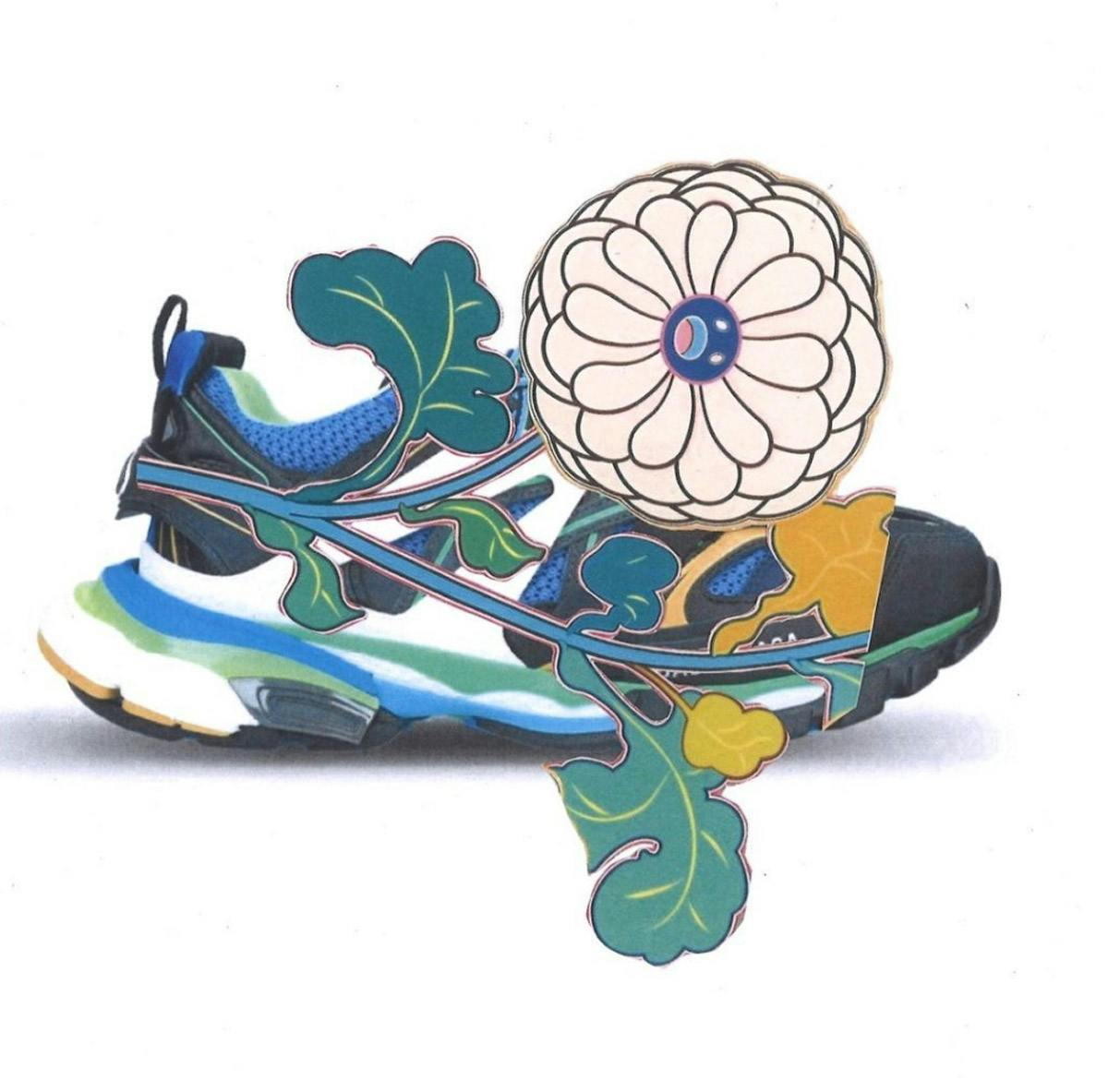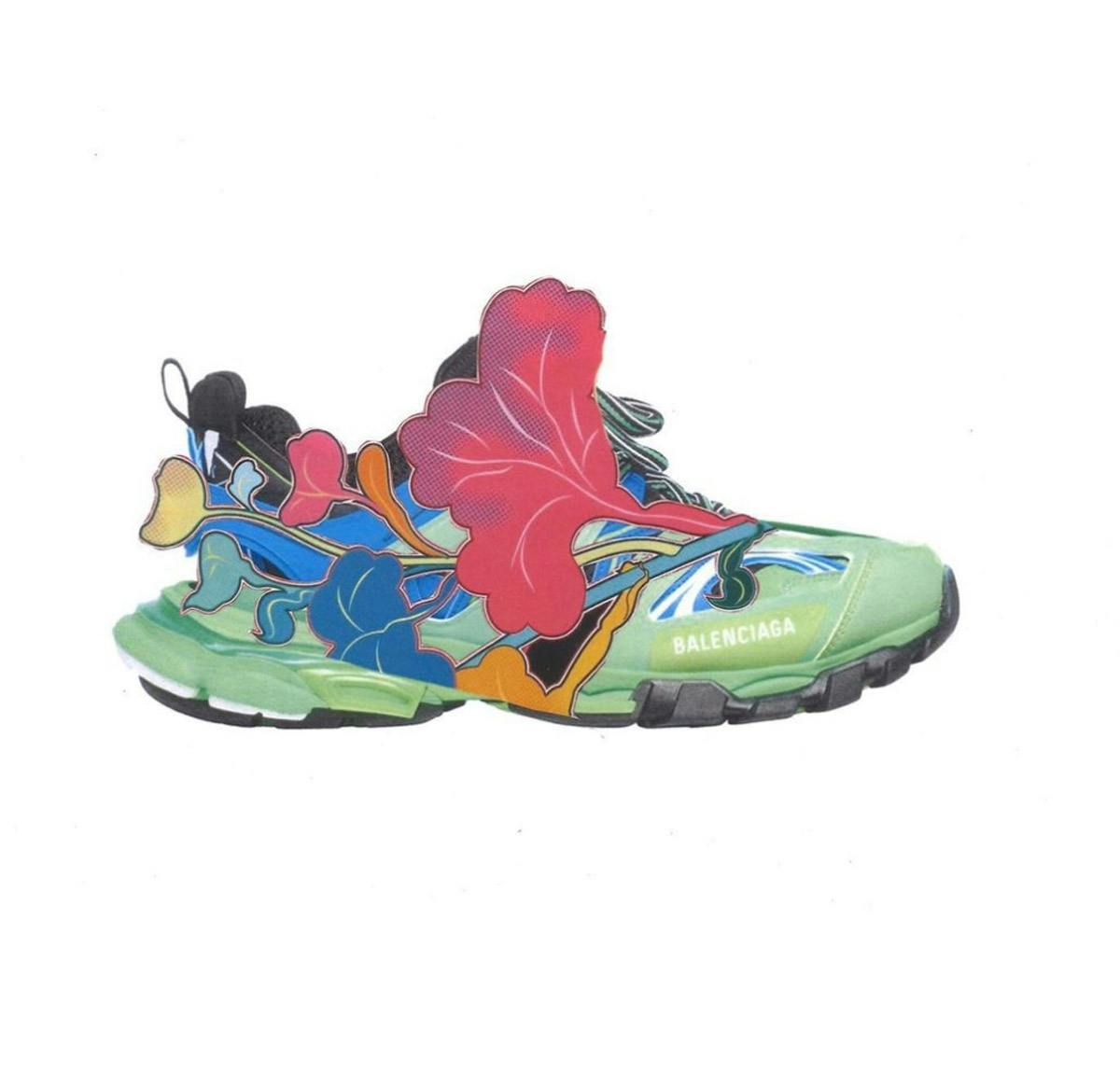 When thinking knitted sneakers, the Nike Flyknit is the first that comes to mind for me. Can you give me a brief history lessson on how the, let's say "genre," has evolved over the years, as well as the appeal?
One of the main things is that you can can reduce the amount of components, like having a one piece upper hat is engineered that integrates all of those different properties of that the foot needs. That could be support, ventilation, and other properties.
So you can directly implement them in the knit, plus it's also super lightweight. So it really feels like you're walking on socks or barefoot. I think it's just a very cool technology that hadn't been applied to that type product [the Flyknit], so in a way, it was really revolutionary.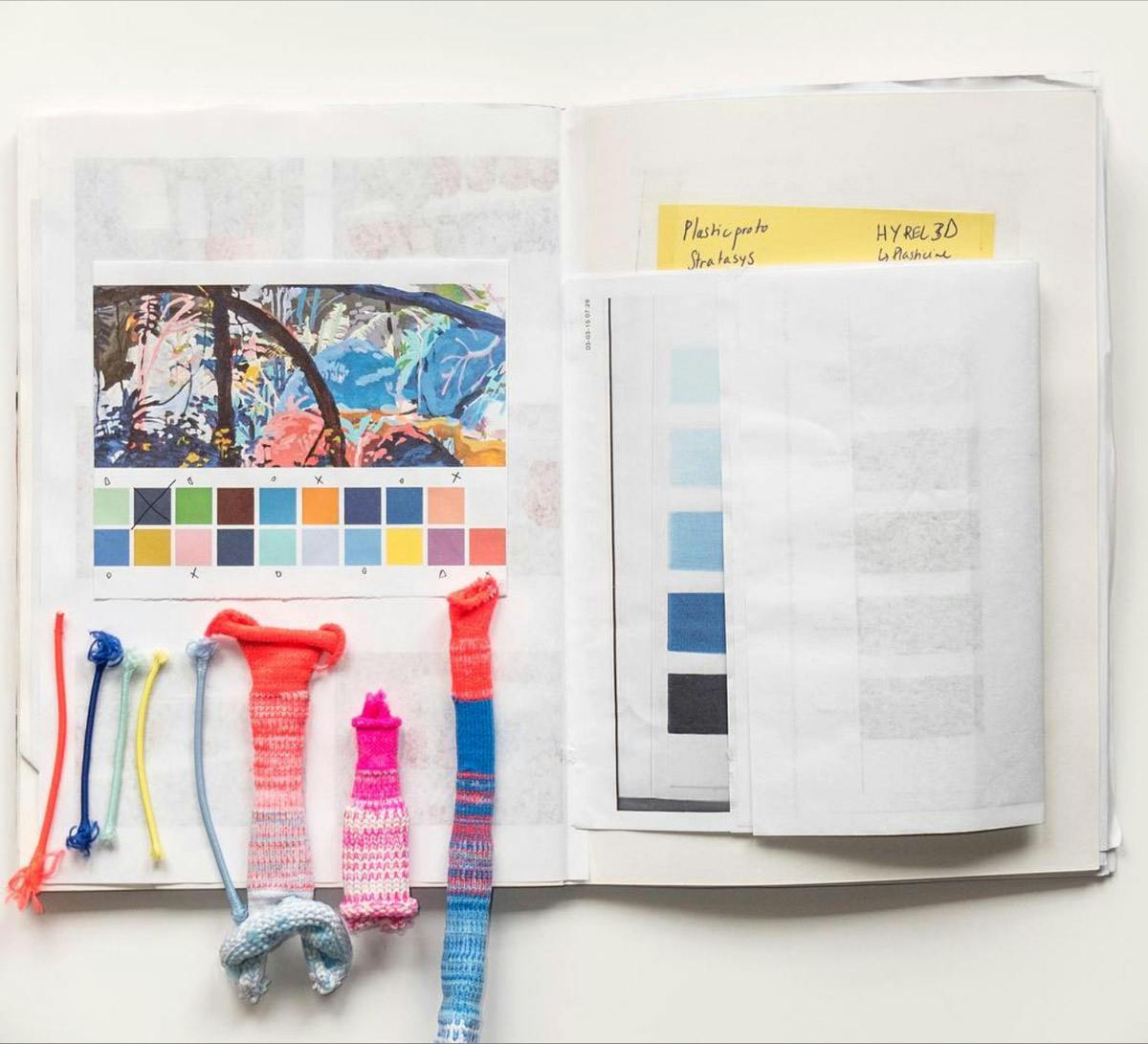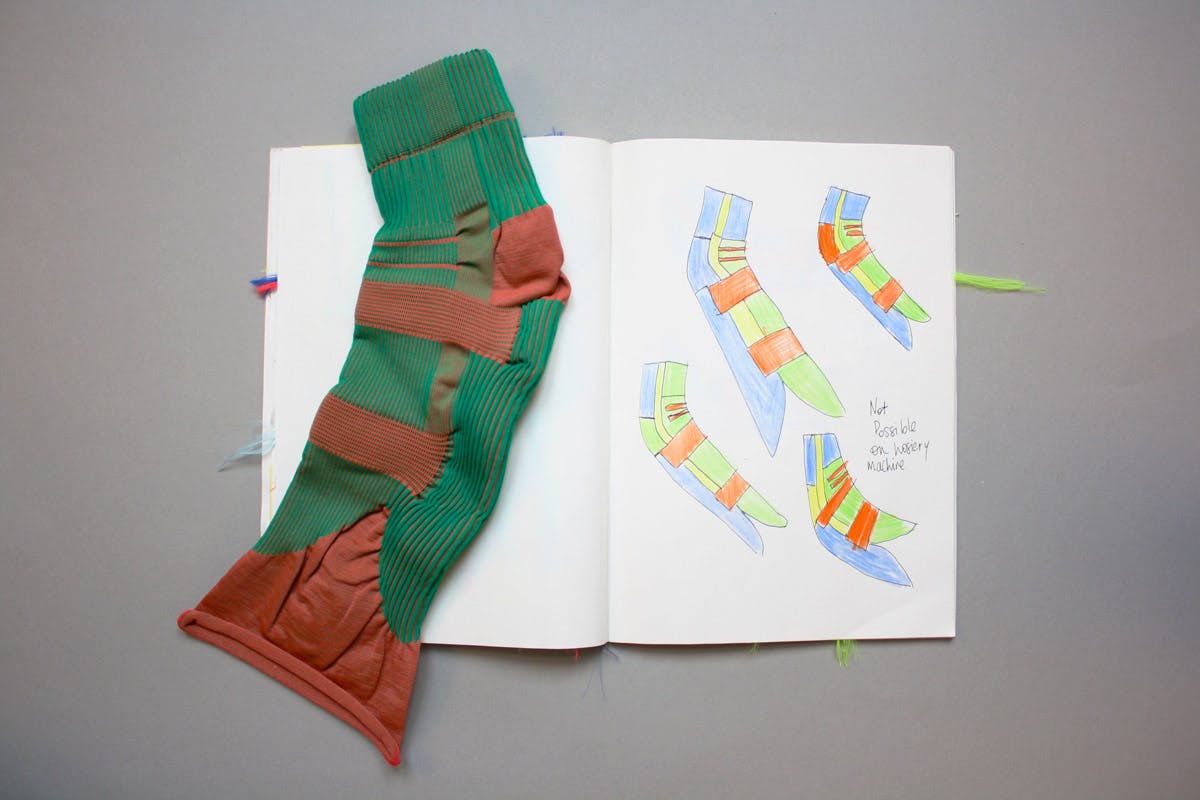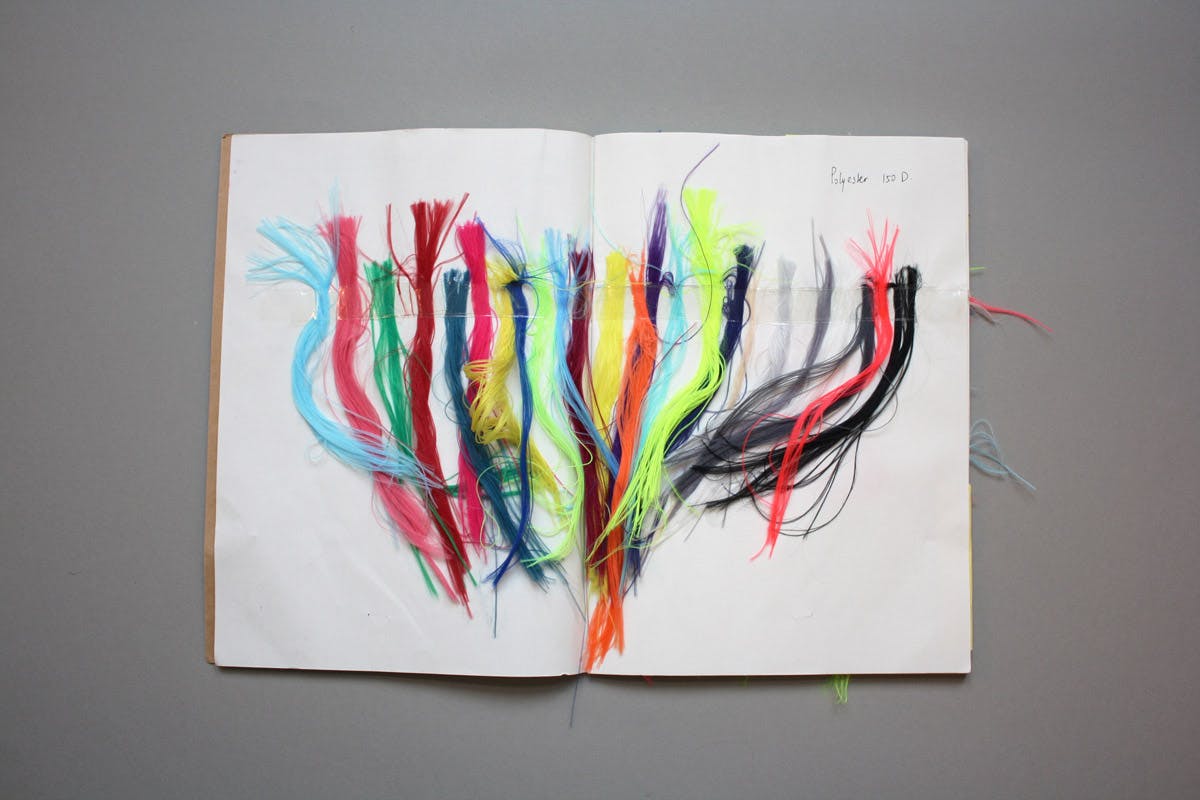 I love the breadth of silhouettes that you have going on in your work. It's not just one style. Is there a creation that you were particularly proud of?
It really all starts from the experiments, and then from the material onwards. I play with it, analyze it, and see how it behaves, and then I think, "Oh, it could serve this purpose" or, "I could apply this there." And then, it evolves. So it's not so much a fascination with a certain style, it's maybe more intuitive and coming from another place. I just love to research, and to play around, and to make stuff.
Where do you think footwear is headed in the future? How do you see it evolving in say maybe the next five, ten, even 15 years?
I hope we keep pushing the boundaries of what is possible. To make things in a more sustainable and smarter way, and use better materials, push the boundaries a bit further.