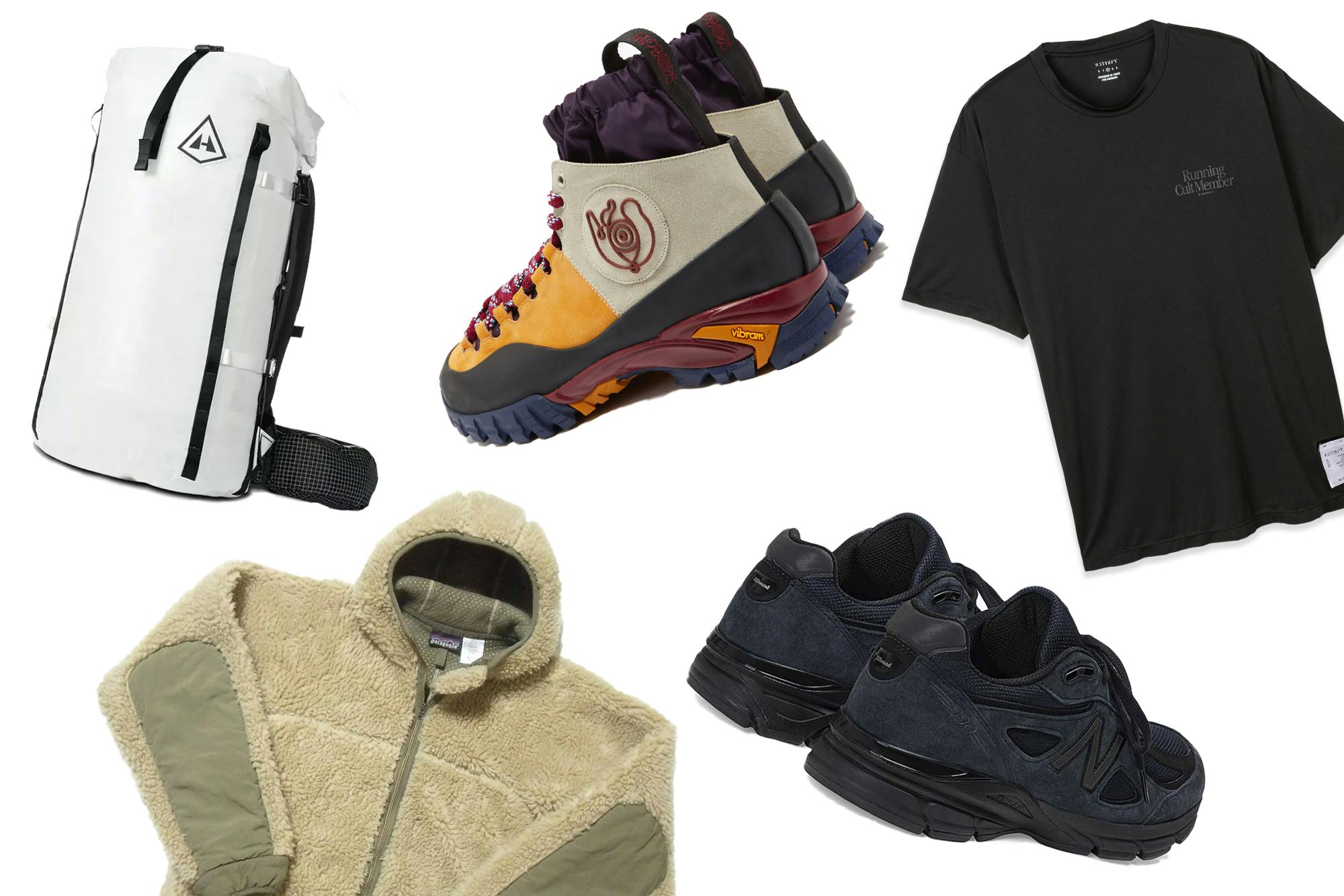 The leaves are changing. There's a chill in the air. Lazy days of drinking Aperol Spritz in the summer sun are firmly in the rearview mirror and it's already pitch black outside by the time you leave the office. For some, it's a cause for sadness and despair; others — like us — rejoice in the fact we can finally wearing layers again.
As the meme from about three years ago once preached, November means it's time to really start dressin' again. Being honest, talk of "transitional pieces" and "fall staples" has always felt a bit naff to me — anyone who lets the seasons dictate their wardrobe is a psycho. But it's true that, for a lot of folk, now is the moment where they feel comfortable splashing out on that one big winter heater, be it a new jacket, fleece, or cashmere-lined gloves.
For a very special Highsnobiety roundtable, I asked three legends and the sickest outdoor accounts around just now — advanced.rock, l.holl, and 114.index — to throw up their favoriite fall fits.
Arc'Teryx Beta SV "Distortion" jacket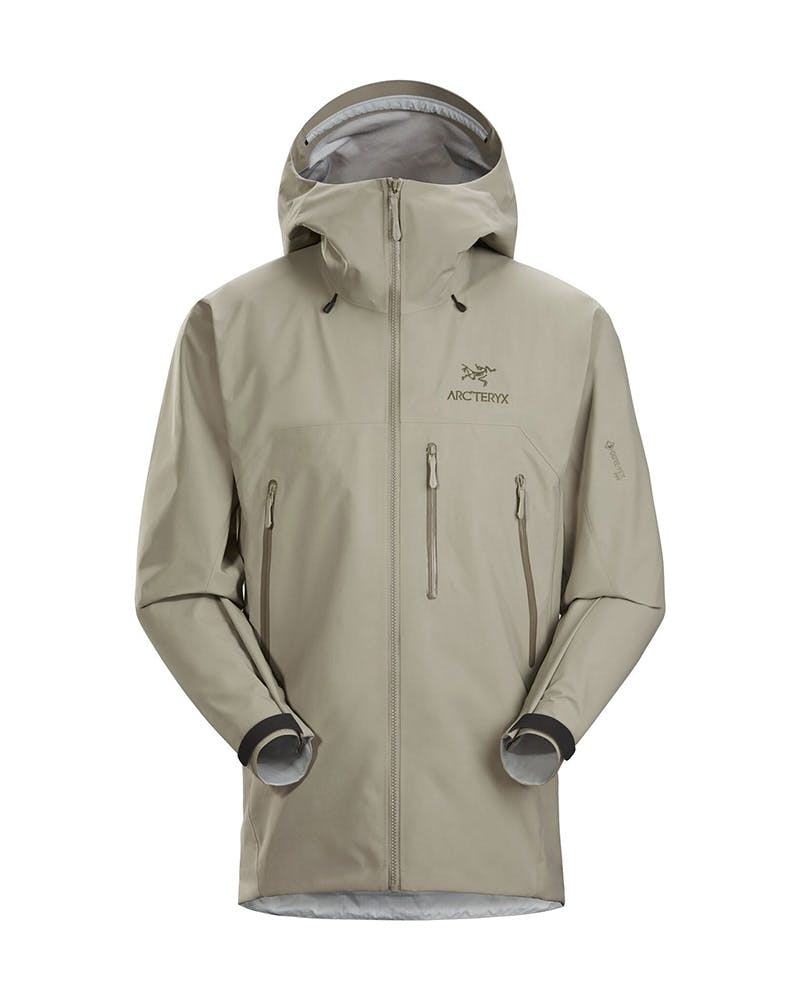 114.index: This is one of those big jackets that borders on a need rather than a want. Love how the functionality of it is very much in the autumn/winter sector but the color wouldn't look out of place on safari.
Montbell Superior Down jacket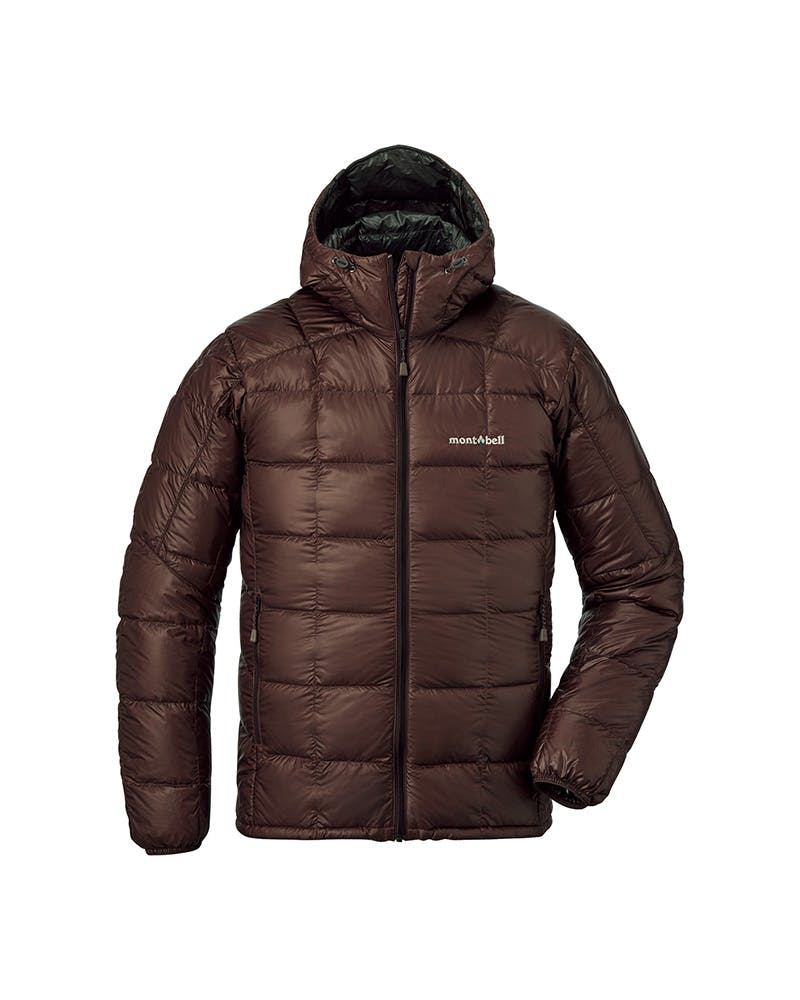 advanced.rock: I've got the non-hooded version but looking to get the hooded version soon. I've got an Arc'teryx cerium LT which could be compared to the montbell. I feel like they're very similar jackets but the montbell takes the edge for me. The pack size is crazy small and the color offerings are super nice. I know the boys both have them in these colors, but I've got my eye on the brown or green - real nice earth tones.
Patagonia Rhythm fleece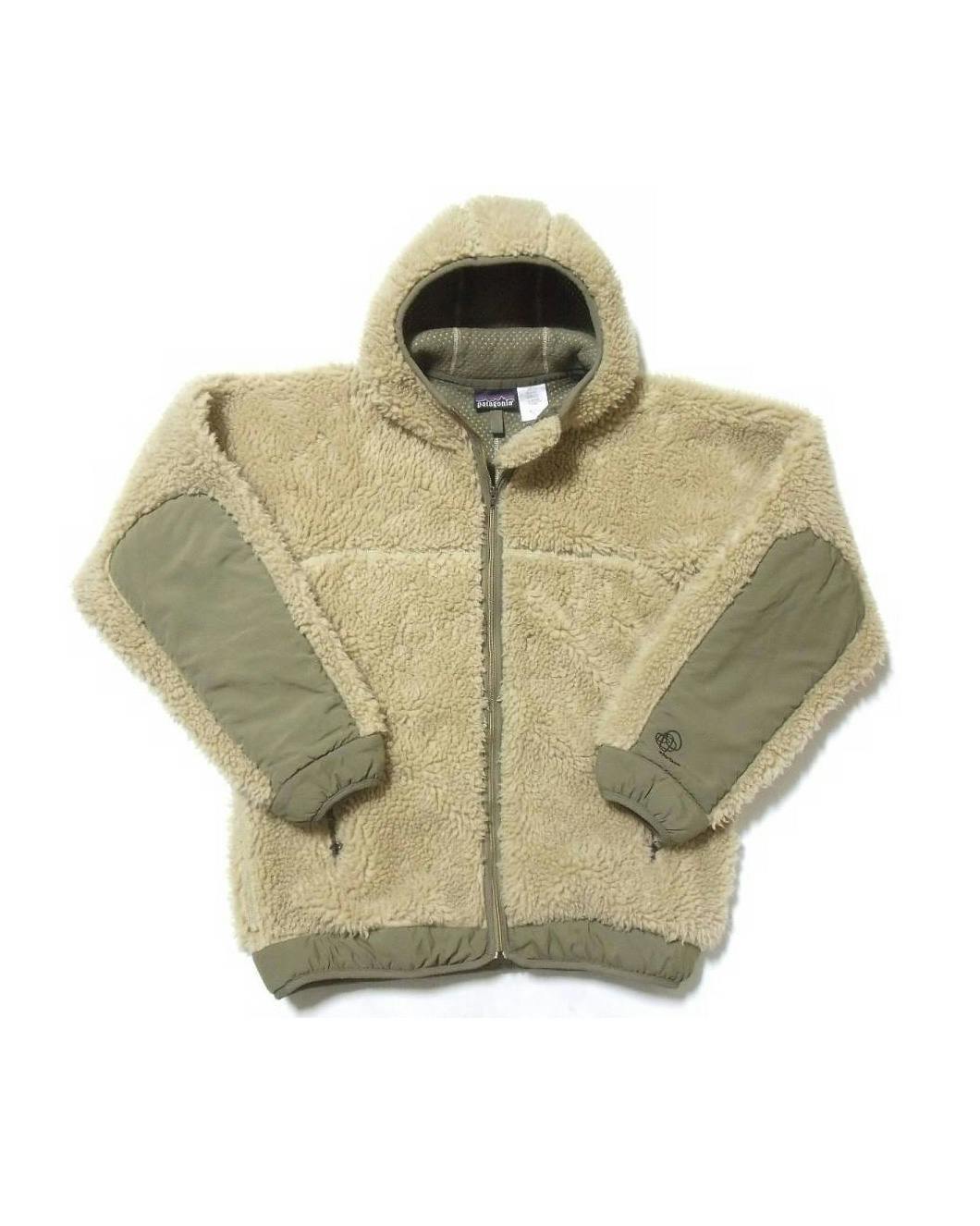 l.holl: The Patagonia Rhythm fleece has to be one of the best, if not the best, fleece ever made. I can't wait to get mine out more over the winter, maybe I like it because it's quite hard to find, but with that hood as well as the shape and design it has to be the ultimate deep-pile fleece.
Patagonia retro cardigan
114.index: These retro cardigans from the '00s aren't new but are getting more popular. I've got one myself and it's coming into season now which gets me buzzing because they're one of the coziest jackets that I've ever owned. The tequila gold color is just brilliant with the changing autumnal colors in all the leaves.
Satisfy Running tee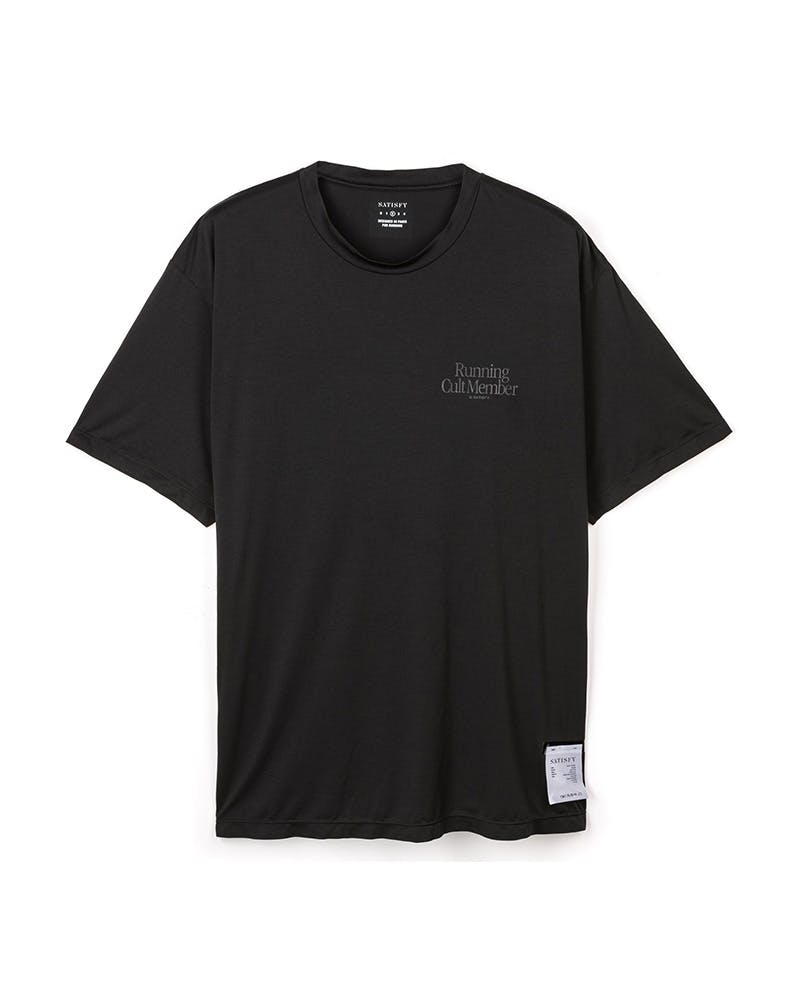 advanced.rock: I've been running in these and they're ideal. The medium fits perfect. I've tried out a few different technical t-shirts for running and hiking and nothing comes close to this. It's a really nice cross-over piece as well, It could be worn as a daily and styled with some nice pieces - but also performs super well in the mountains or on the trails.
On Track Pants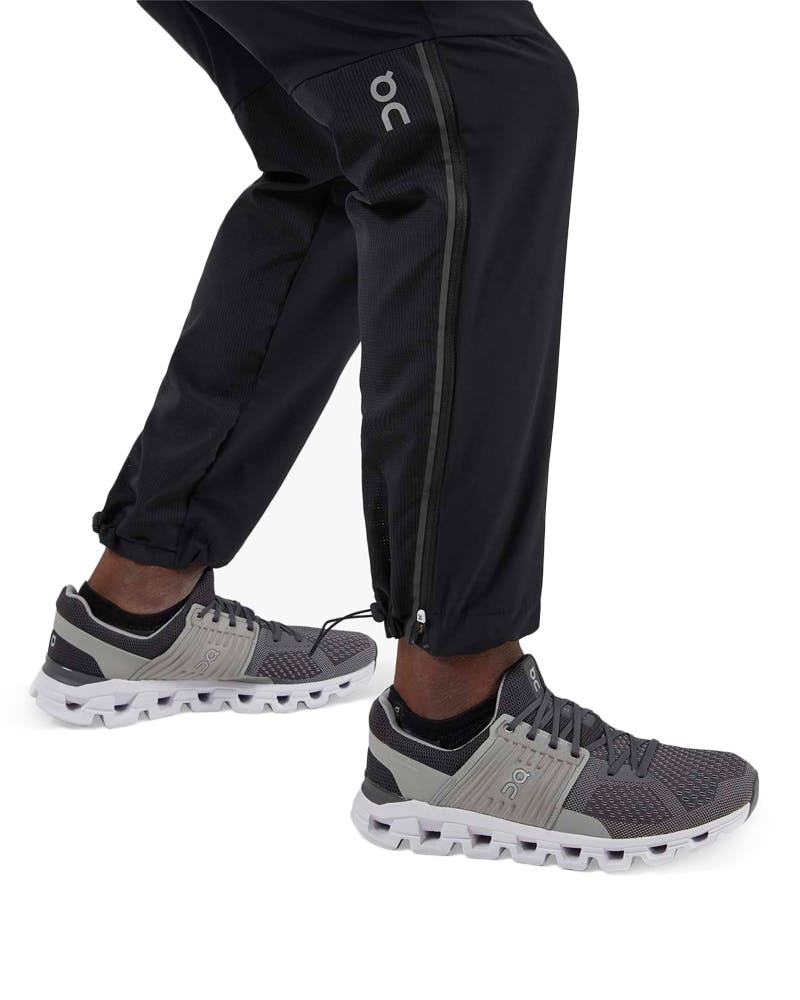 114.index: These are maybe the best pair of trackies I've ever worn. You just need to go up a size.
l.holl: They're sick, but not wide enough for me!
advanced.rock: They do taper in a bit at the bottom, but the material, and how light they are, is wild.
Arcteryx Palz Cargo Pants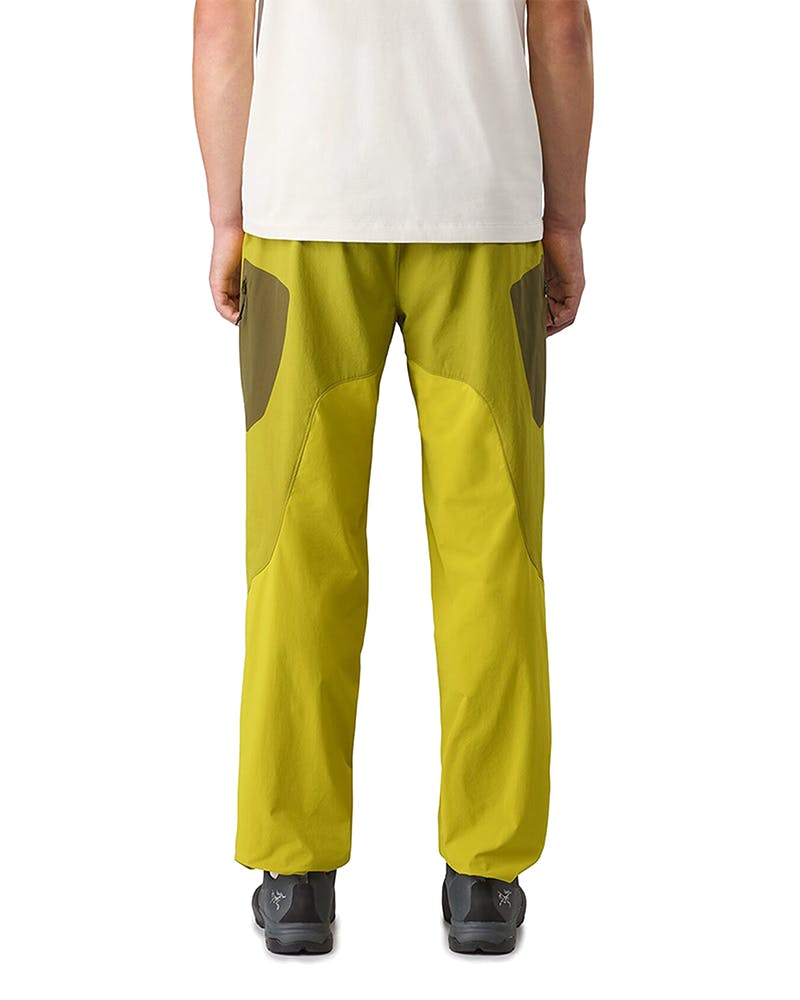 114.index: The trousers stole the show in the System_A stuff, 100 percent.
l.holl: I thought the yellow ones were sick, especially from the back. You've got the darker shade of yellow. The rear pocket as well.
Craghoppers Kiwi trouser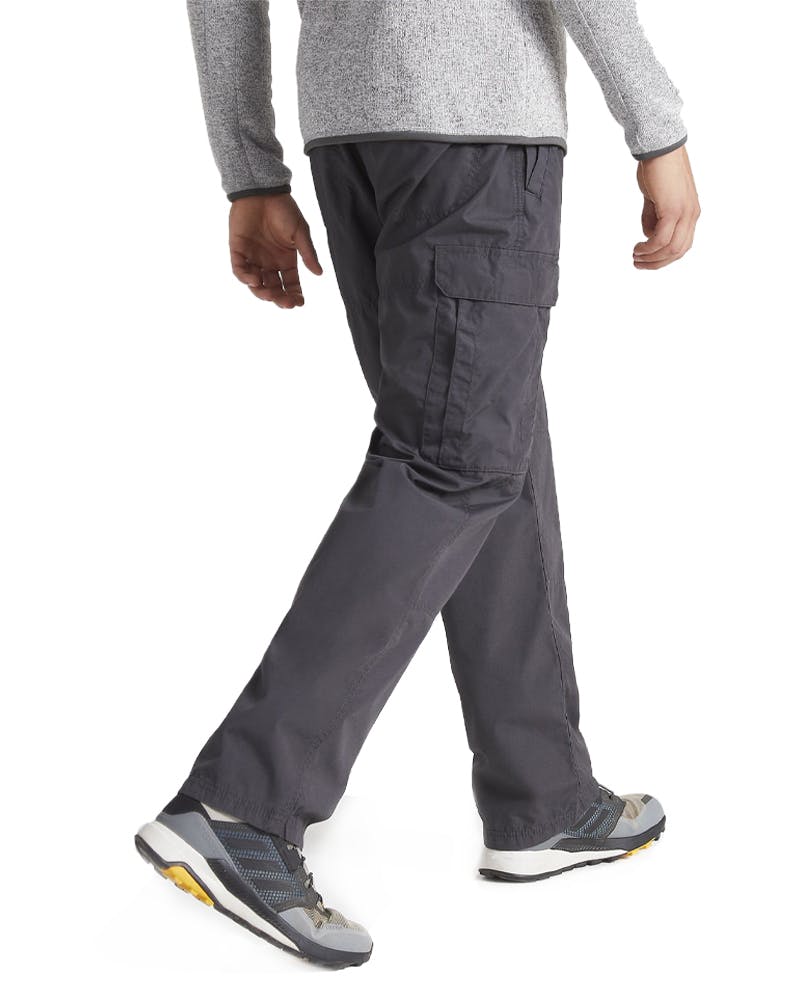 114.index: These are such a nice fit. I'm going to do what you guys did and get a draw cog put in the hem, so you don't have to pull them in at the bottom.
advanced.rock: It's just nice to see a brand bringing out a proper baggy, old-school hiking trouser again. Everything now is slim fit and tight.
Norda Run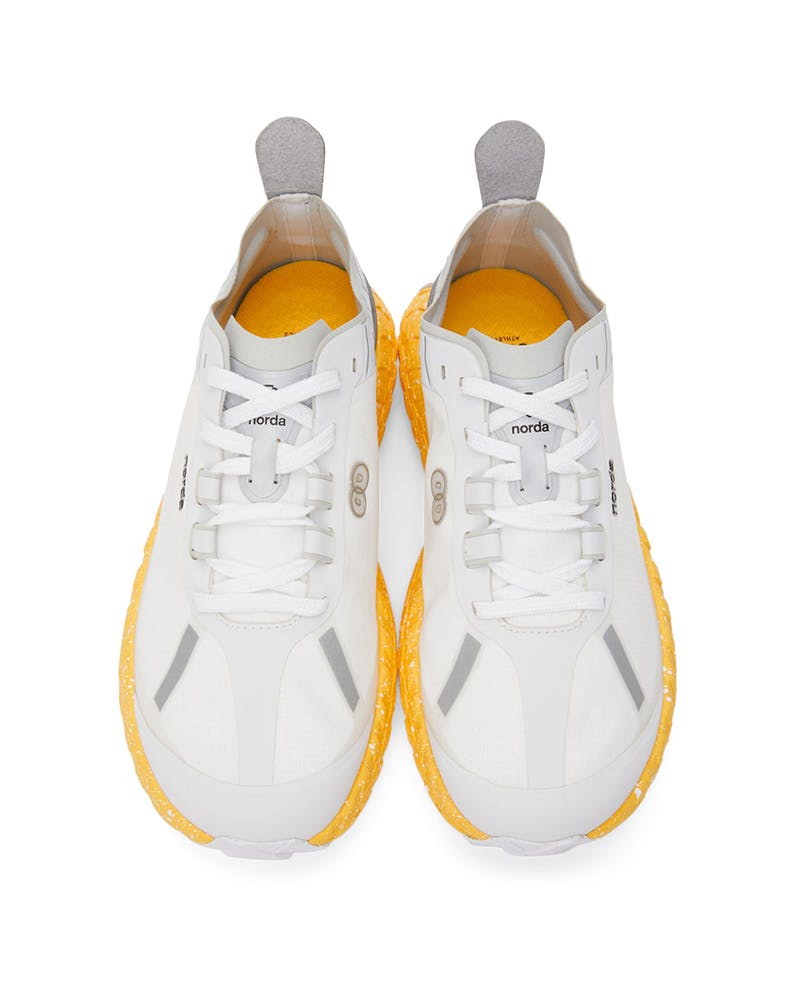 advanced.rock: These are incredible. You don't get blisters running them and the grip's just different level to everything else. It's a family-run business, pretty much. It's interesting because they when it's a bit too cushioned on the trails it's not that nice because you don't get enough feel on the bottom of the shoes, because it's quite a techy trainer you want to be able to feel everything. But with these, it's a nice mixture of cushion and you've got a really good feel for the ground as well. It's a proper runner's running brand.
JJJound x New Balance 990v4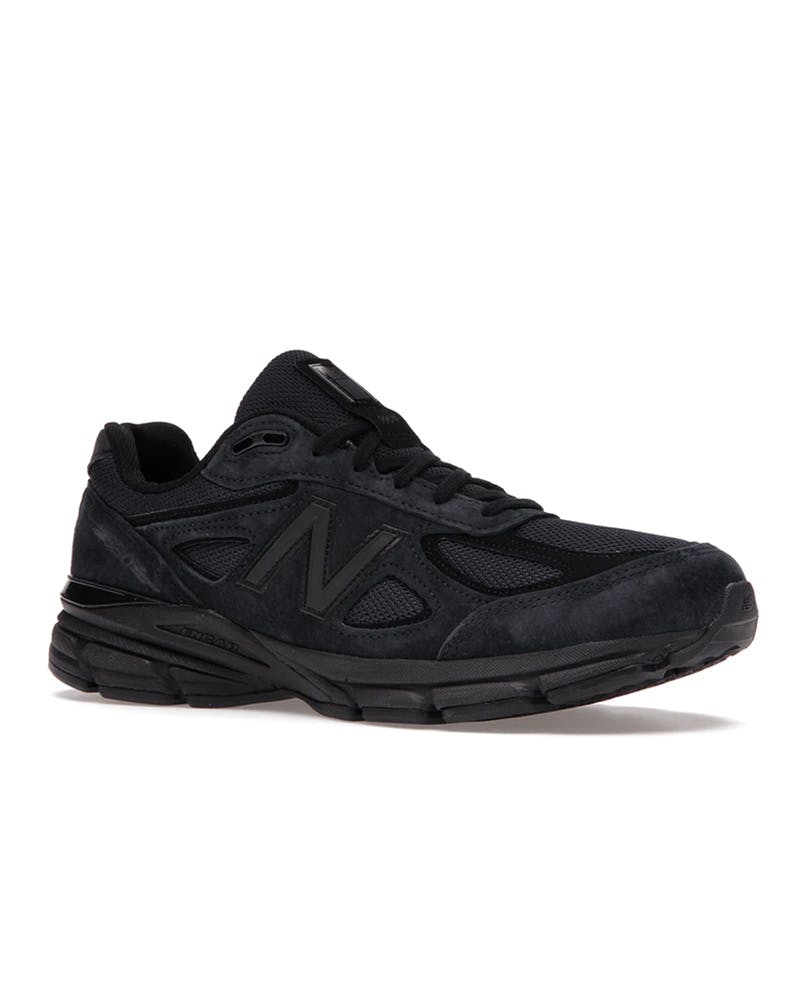 l.holl: It's a perfect shoe.
114.index: Have you ever got a black suede shoe soaking wet? And then it dries and it goes almost navy. That's what it reminds me of. I think that's what they've done, they've dyed the suede and then washed it out.
l.holl: It just looks so sick. And they've not done too much with it as well, which is what I like. It's good to change, but when they change it in a way that ends up being a completely different thing, that's not right. This is how a collab should be.
Eye Loewe Nature boots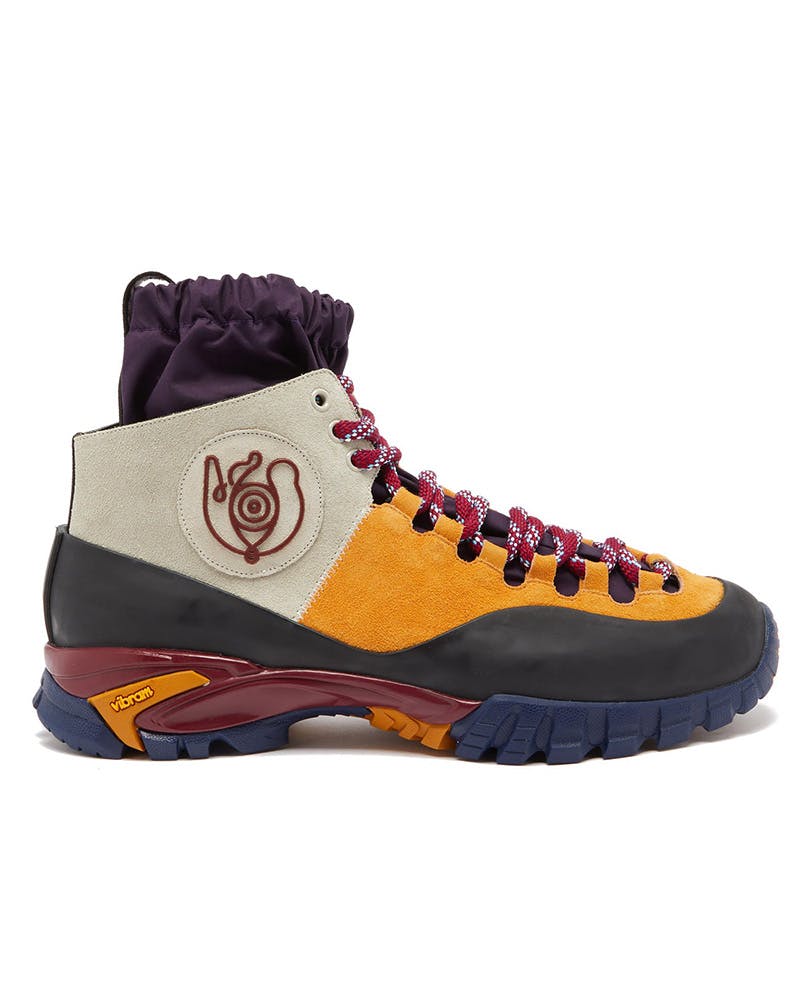 advanced.rock: It just reminds me of an old La Sportiva.
114.index: Almost. The toe kind of looks like a ROA Andreas. Even the styling in the link out - you always see people wearing denim with ROA.
Merrell Hydro Moc Slides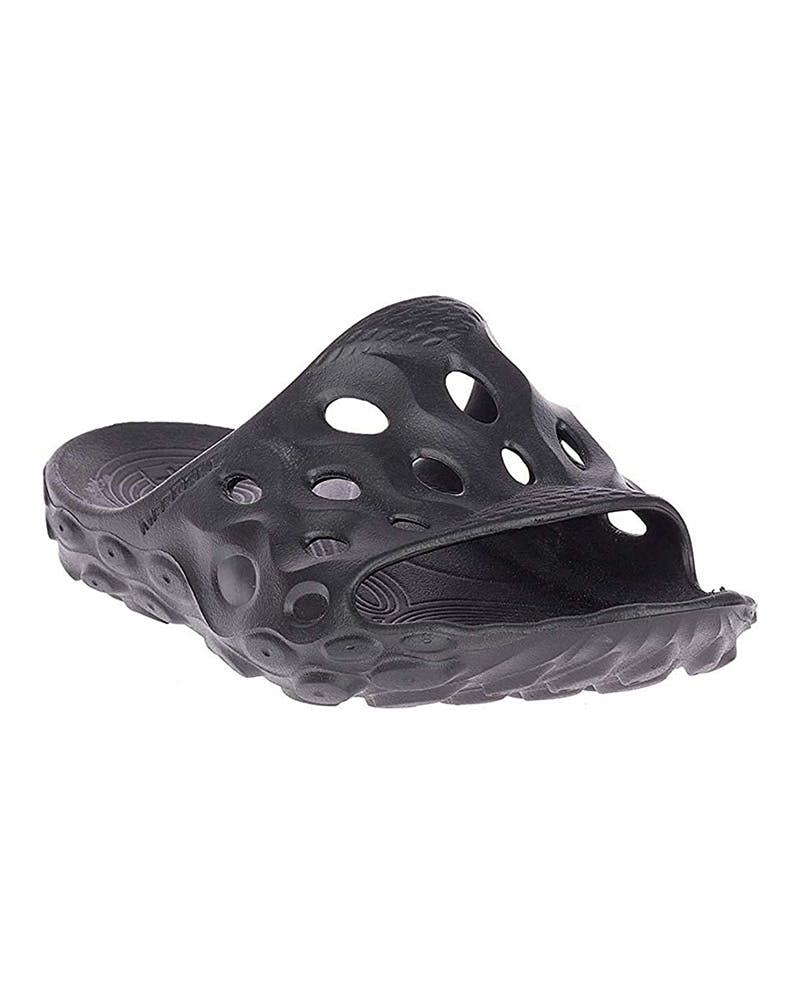 advanced.rock: When I first got the Hydro Moc, I was like, "this is good because it's not coming off my foot when I'm in the water." These are nowhere near as functional, but I see Drake had a pair.
l.holl: You could barely make them out in his Stories but everyone still picked up on it.
114.index: Get him to the rapids!
Salomon XT Advanced "Ebony, Maverick, Blue"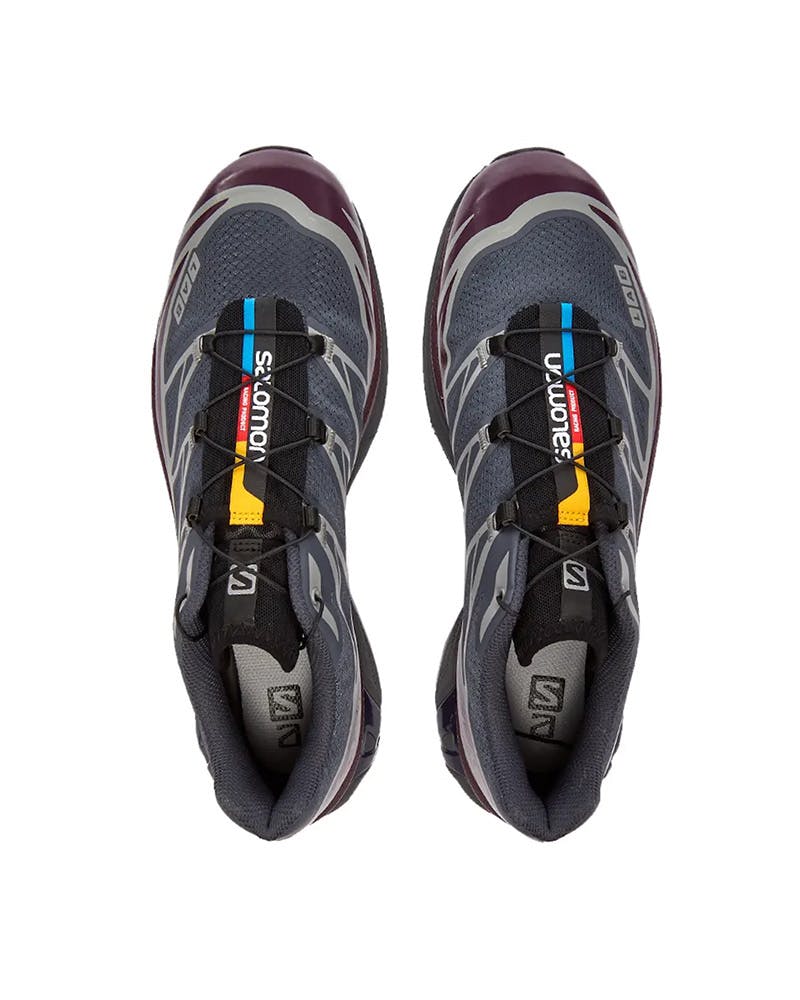 l.holl: This is the second-best XD6 color. My favorite was those brown ones with a little bit of orange in the sole.
La Sportiva TC Pro Climbing Shoes
advanced.rock: it's a climbing shoe but I think everyone will appreciate the colors and stuff. I feel like it needs to be made into an actual shoe. I was talking to someone at La Sportiva the other day and we were talking about bringing back old styles. It's a proper OG climbing brand, formed nearly 100 years ago, that still somehow goes under the radar.
Ultralite The Porter backpack
advanced.rock: This is the sort of bag that people doing a run like the Pacific Rift or the Appalachian Trail, which are both over 2,000 miles long, would be using. You wouldn't even feel the weight hanging from your pinky finger. It would be nice to have I guess, but for us at the moment it's not really needed. Something by Osprey is perfect for what we use it for.
Druthers socks
114.index: I'm wearing these right now and they're so cozy. Eight years ago, I put a post up asking for recommendations for good socks, and a couple of people tagged them, and then they just asked if I wanted to send some stuff. Another good one is Maggie's Organics, which does the blanks for JJJJound.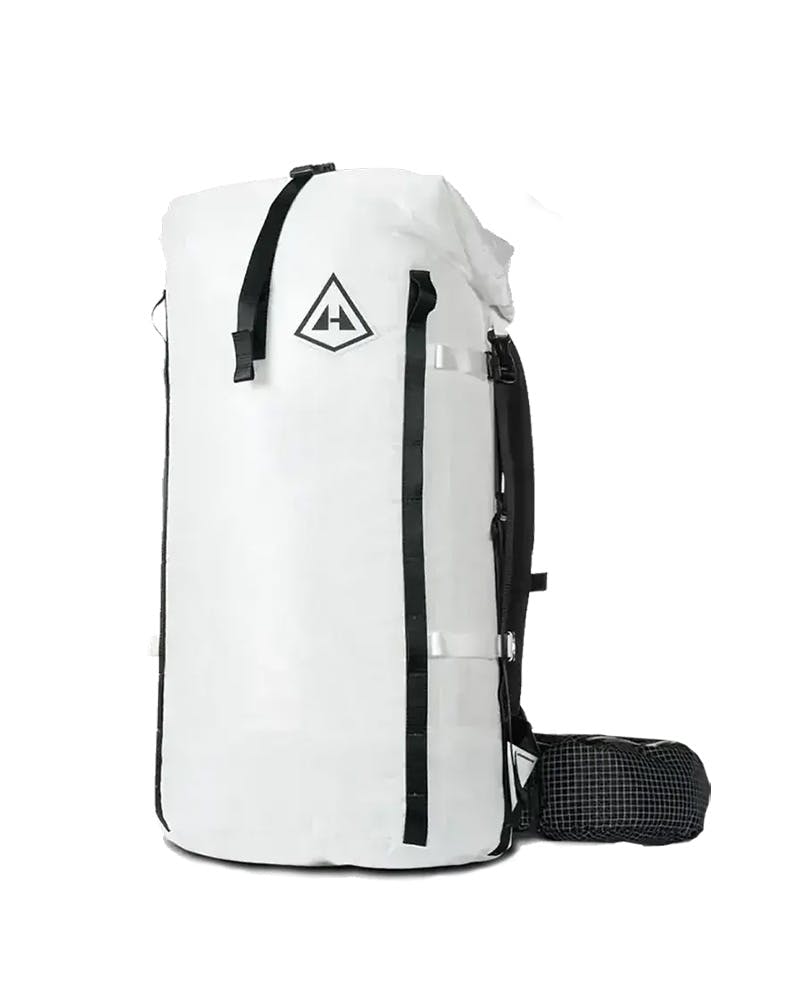 advanced.rock: This is the sort of bag that people doing a run like the Pacific Rift or the Appalachian Trail would be using. You wouldn't even feel the weight hanging from your pinky finger. It would be nice to have I guess, but for us at the moment it's not really needed. Something by Osprey is perfect for what we use it for.
l.holl: Oh yeah. I don't think I'll ever go away from Osprey, in terms of when I need a backpack for camping and hiking.
114.index: Really, I've no need. Even if I was doing the West Highland way or something. 97 mile hike. You're not going to need anything more than like an Exos 58.
Klattermusen Ymer backpack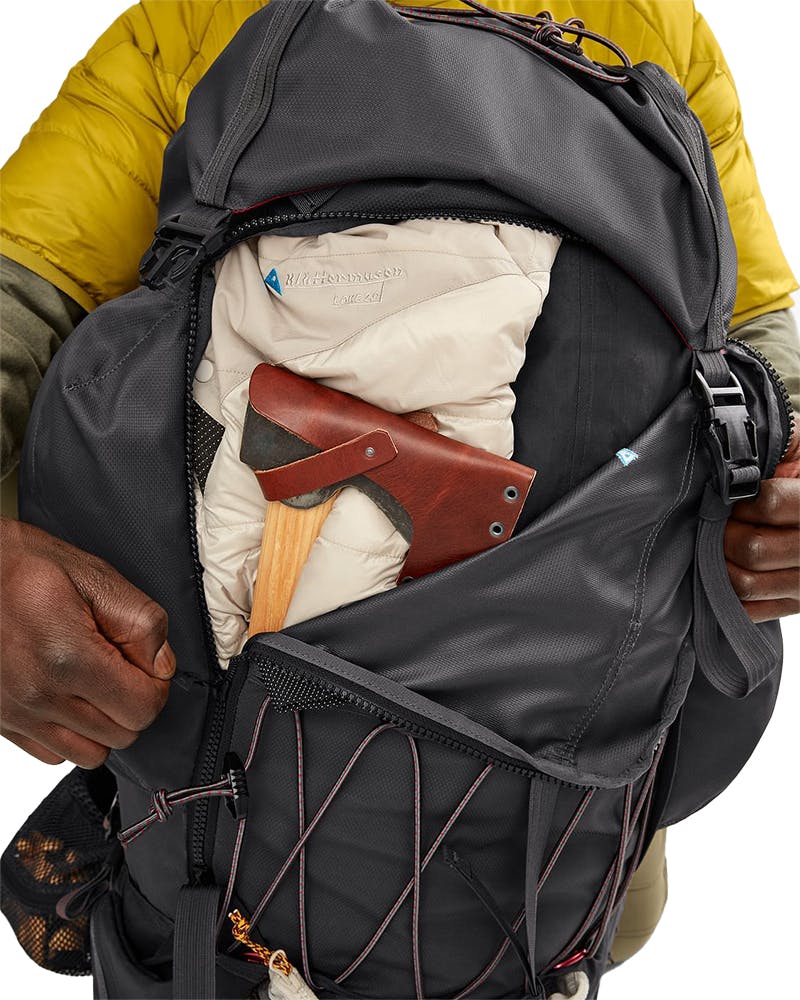 114.index: With a wild 75L capacity with an optional extra 15L, this is a beast of a pack that is very of a military Bergen. A semi-exposed alloy frame and airy back system ensure a heavyweight carry capacity while maintaining a degree of comfort - especially for those longer hikes on multi-day adventures. As always a good colour choice makes it versatile and not too in your face for its size.