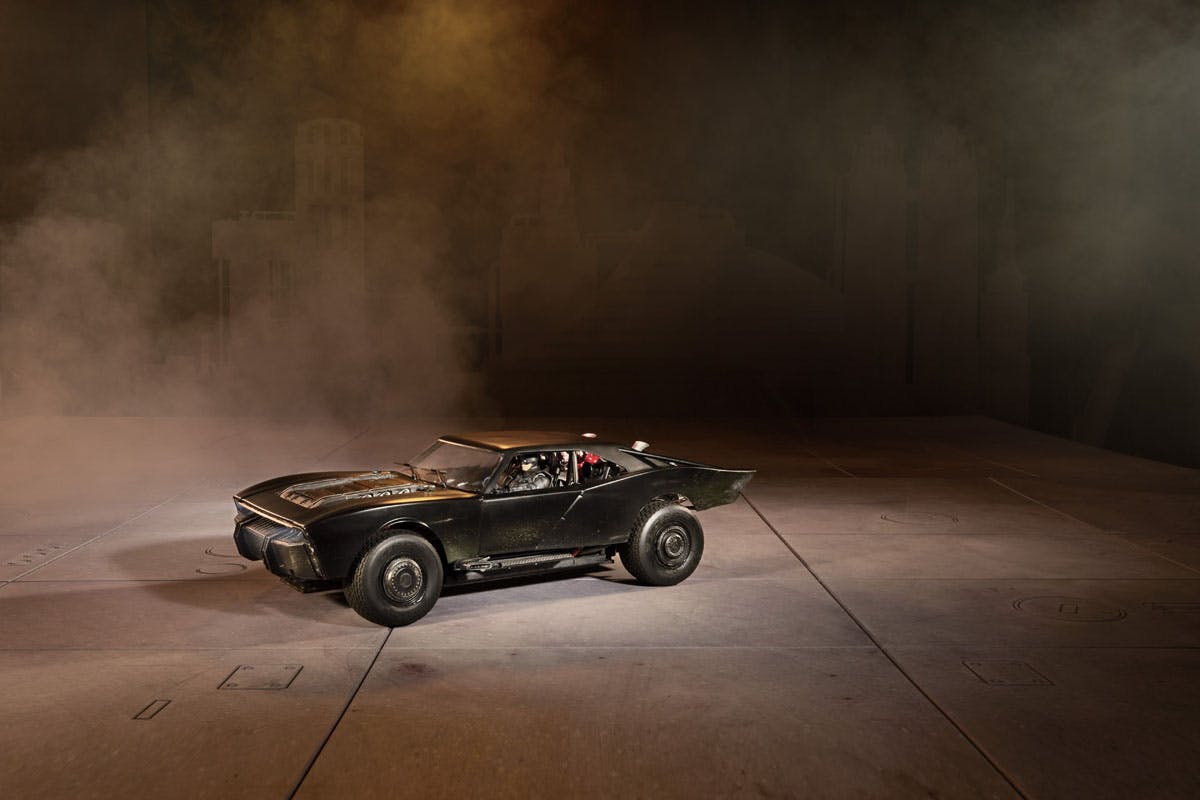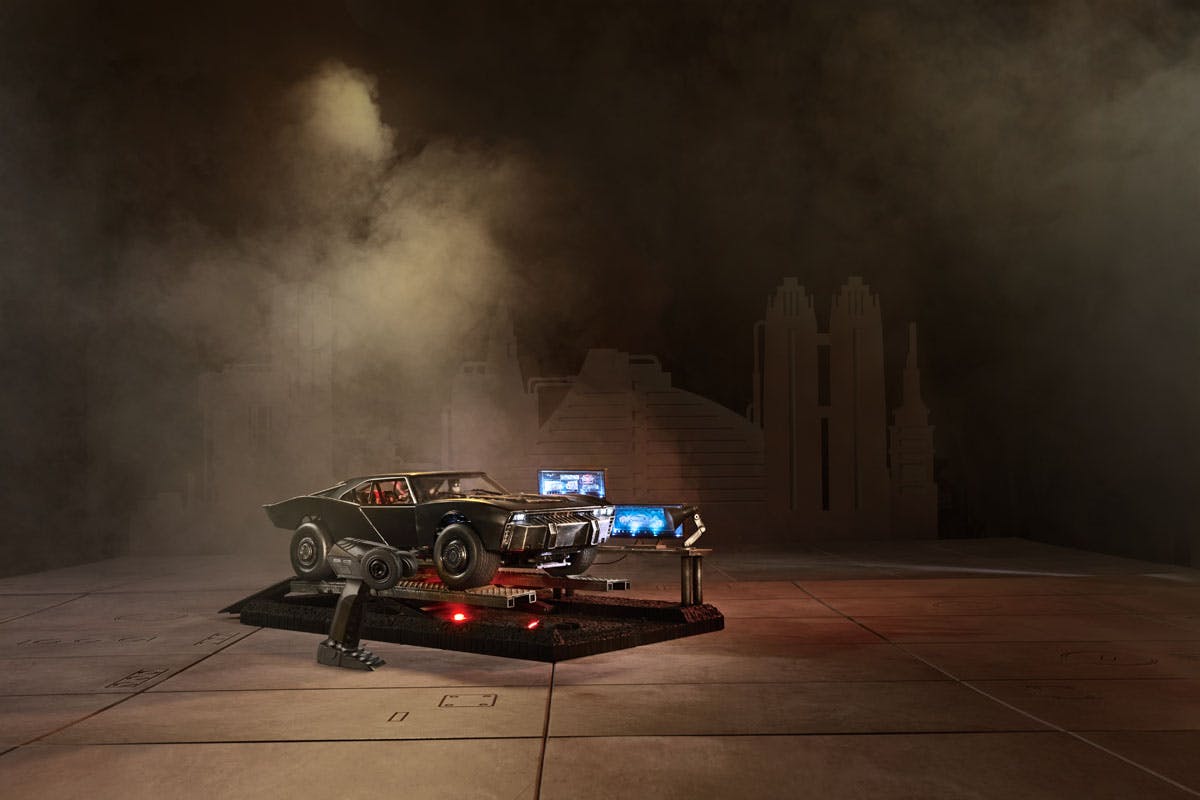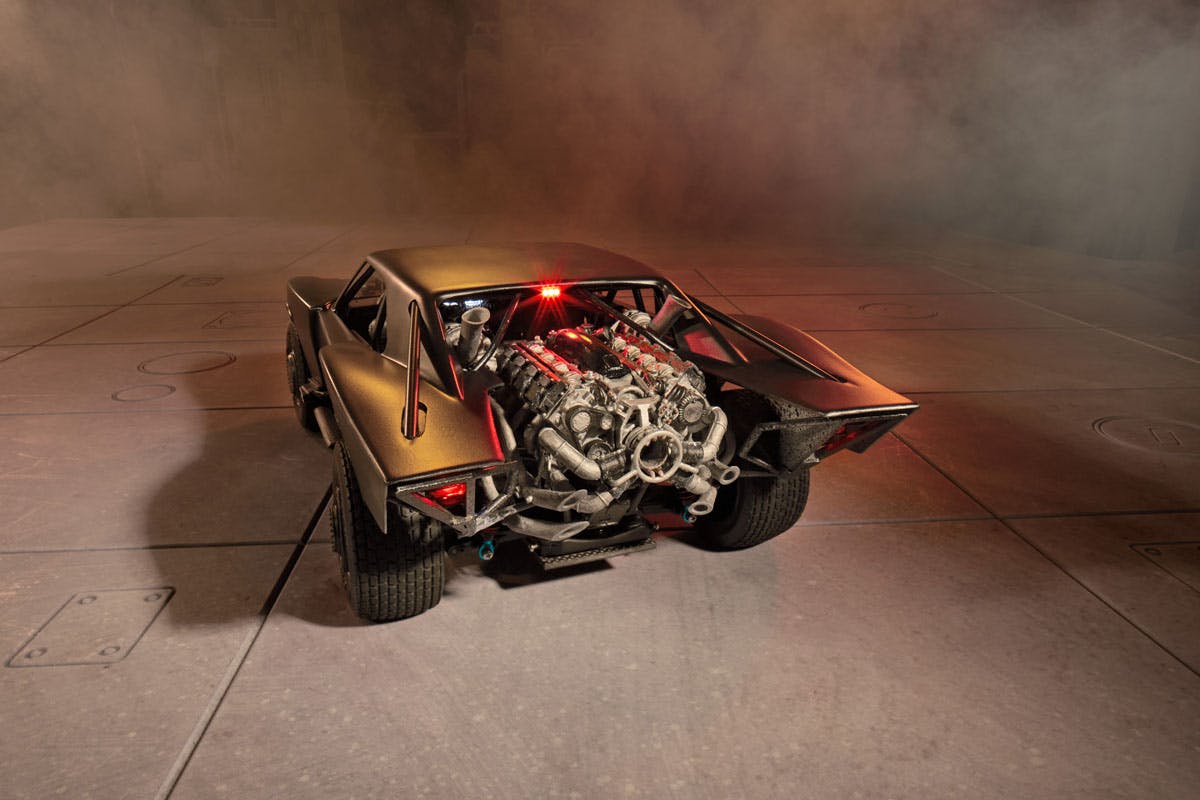 Sadly, you can't drive the Hot Wheels x The Batman Batmobile R/C, but you're still going to want to take it home and park it out front.
Mattel Creations, it would appear, are living in my head. It's not every day you get to say you're taking a Tesla Cybertruck home, but when it launched the Mattel MEGA Tesla Cybertruck exclusively at the Highsnobiety shop, Mattel made dreams a reality. Finally, I could become the architect of my own truck. Move along, Elon.
So, that's one dream car accounted for – next, the Batmobile.
We're about to step into yet another era of Batman. Well, technically two if you count Michael Keaton's upcoming appearance at the caped crusader in the new The Flash movie. The one we're all waiting for is, of course, Robert Pattinson's turn as a younger, darker, no-punches-pulled version in The Batman.
Last weekend we got our first full look at the film, and it did not disappoint. As we gear up for the March 2022 launch, Hot Wheels is bringing the Batmobile home, complete with remote control.
On offer is a remote-control replica of the latest iteration of the iconic vehicle, capable of reaching a top speed of 15mph. The rear-wheel-drive R/C features working suspension, color-changing LEDs, and a removable 6 inch Batman action figure. For the full experience, the setup includes a plinth straight out of the Batcave, complete with visual and audio effects.
The Hot Wheels x The Batman Batmobile R/C is available for pre-order exclusively at Mattel Creations.
Shop our favorite products