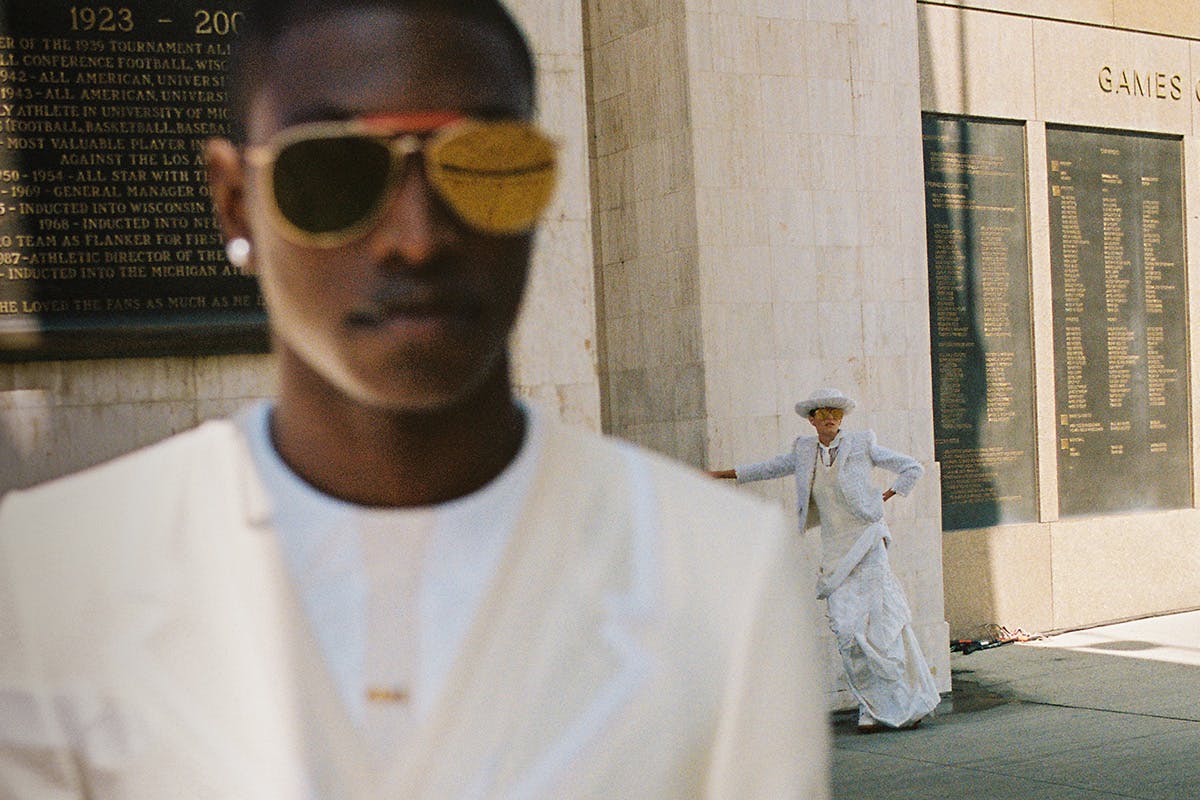 Earlier this year, this summer's anticipated 2020 Olympics were canceled in Tokyo due to the ongoing global Covid-19 pandemic. That wasn't going to stop Thom Browne from creating his own futuristic fantasy competition titled '2132 Lunar Games'.
Set in the Los Angeles Coliseum — home to multiple Olympic games in the past, and the upcoming Summer 2028 games — Browne presented his second co-ed Spring/Summer 2021 collection, modelled on a group of real Olympic athletes and models.
In Browne's world, future athletes wear all-white fits, in line with the American designer's take on uniformity that his namesake fashion line has become synonymous with since its inception in 2001. That also means uniformity across gender, men in knitted dresses, pleated skirts and giant pussybow shirts, women in broad-shouldered overcoats, oxford wingtips and suit and tie subtly covered in Browne's trademark geometric way of sketching clothes. All in shades of eggshell, off-white and ivory, or so says my color chart.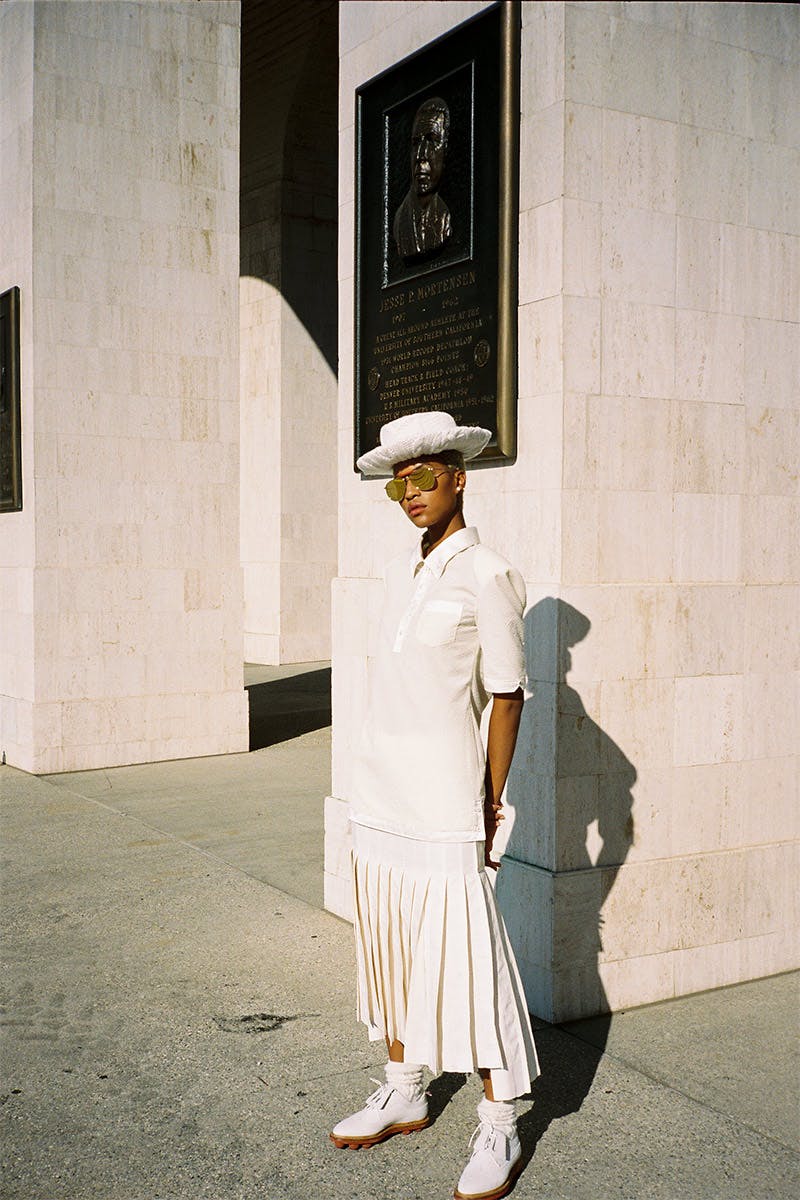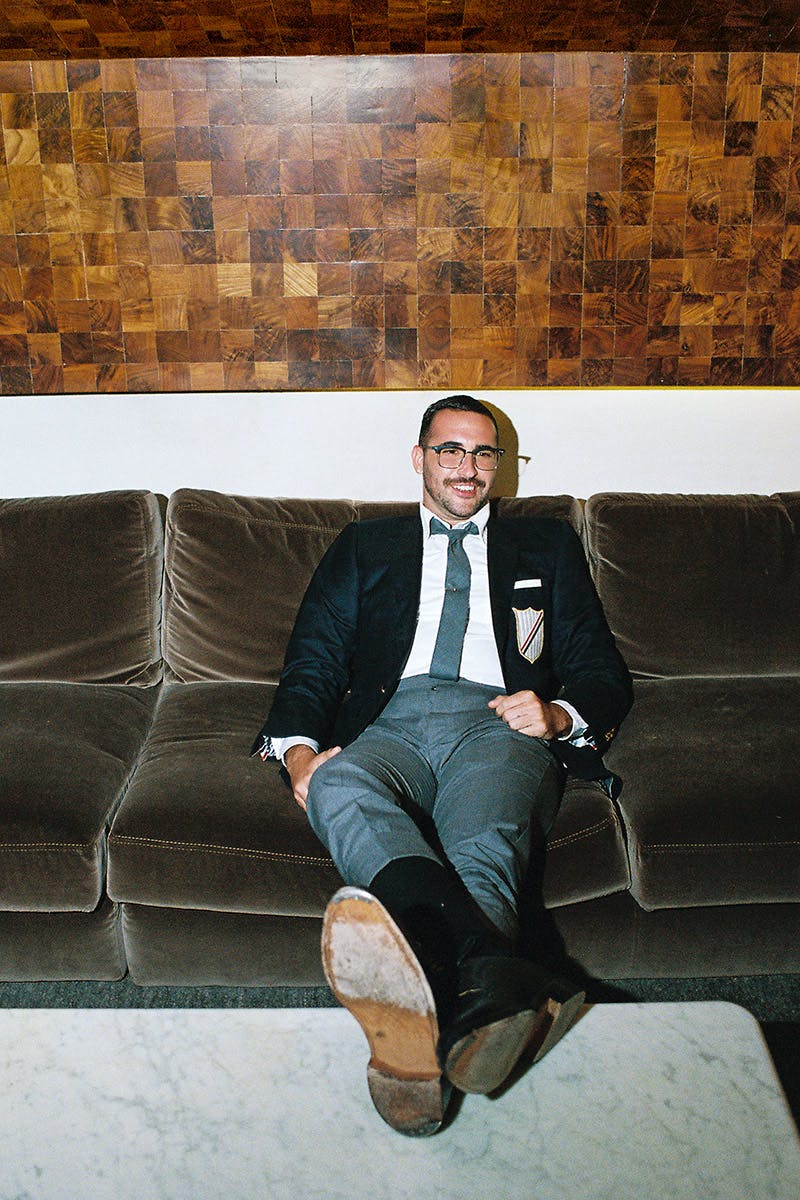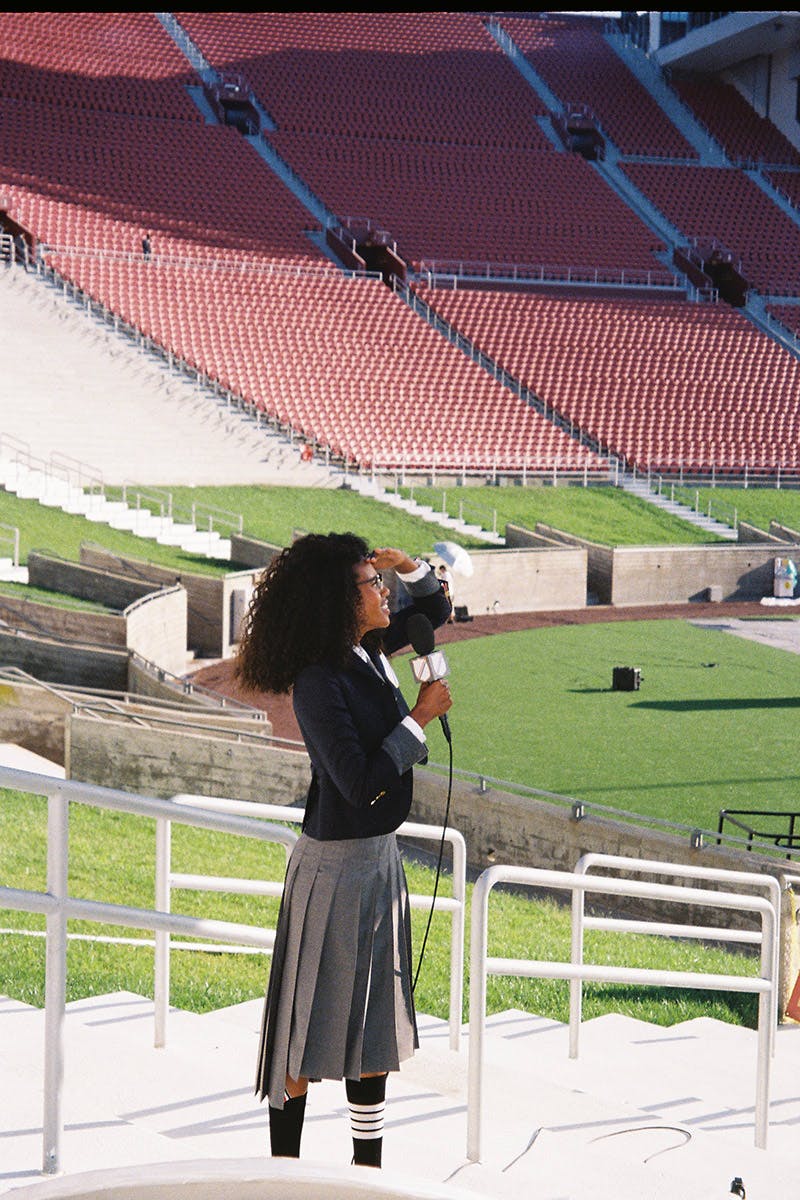 Browne himself explained that the swapping of his signature 50 shades of grey for a more light color palette had an important function. It was "meant to elicit hope during an odd time," he said. And in this time perhaps he meant to inject a bit of humor as well, to figuratively lighten up the mood. In a 9-minute video rendition of Browne's fantasy Olympic Games Opening, Thom Browne nation presented itself to the world, with a little help from comedian Jordan Firstman and model Grace Mahary, this year's sports commentators.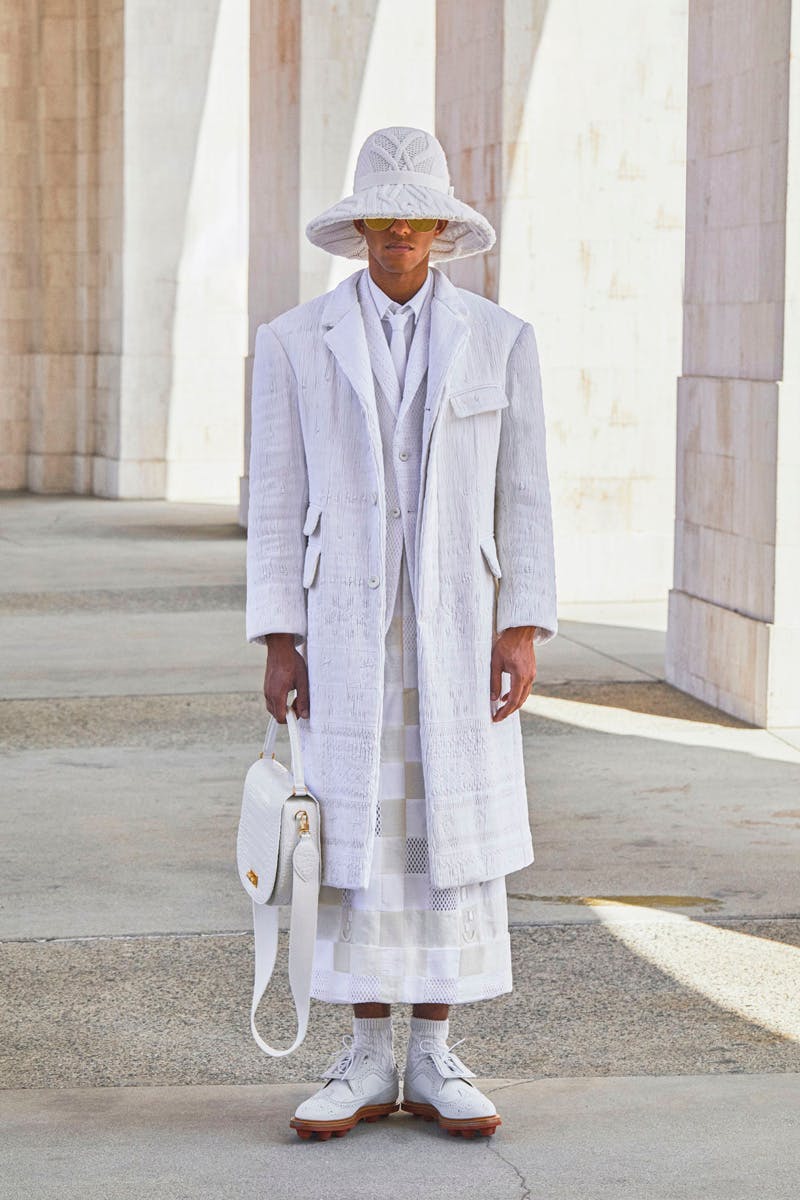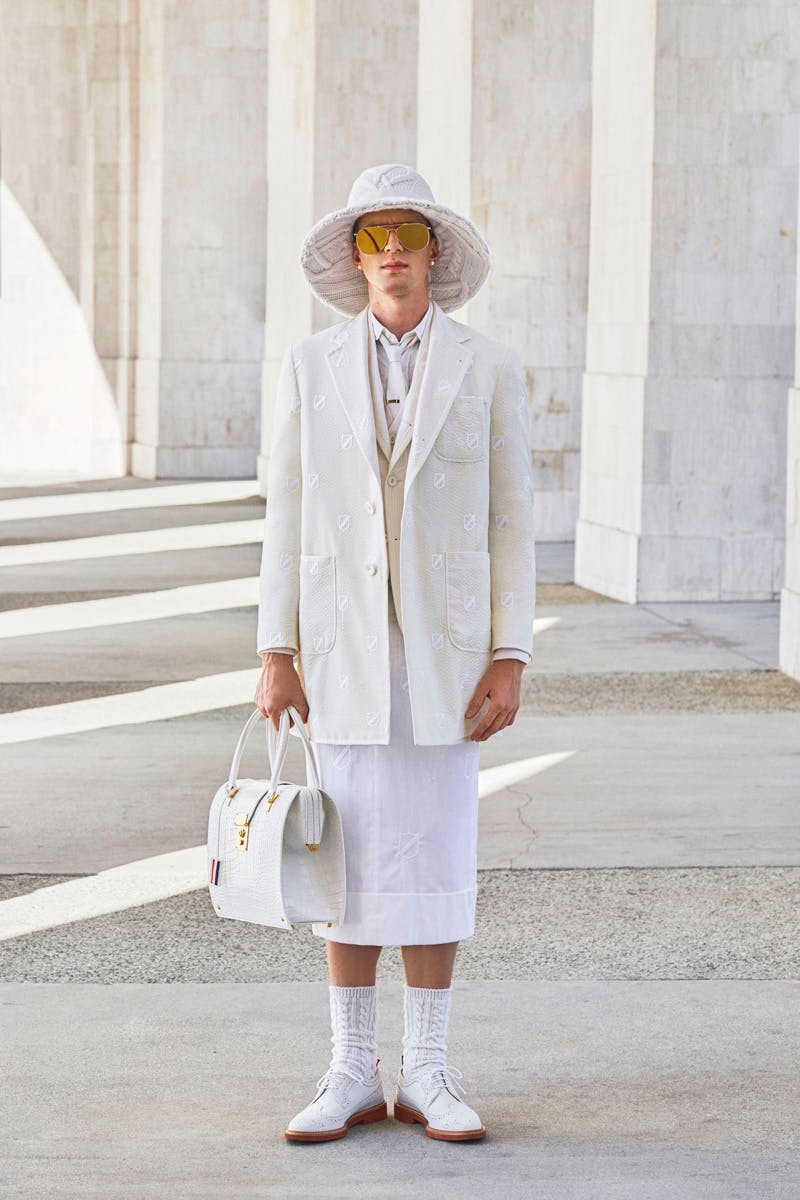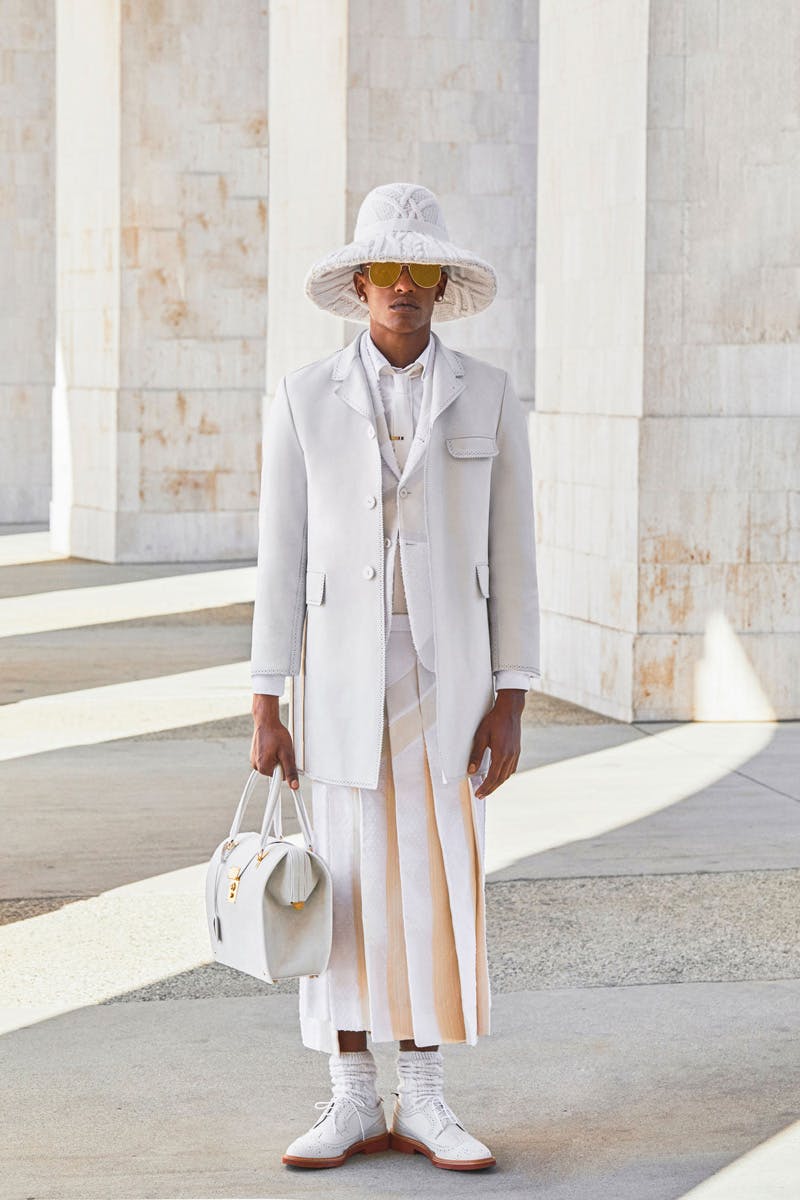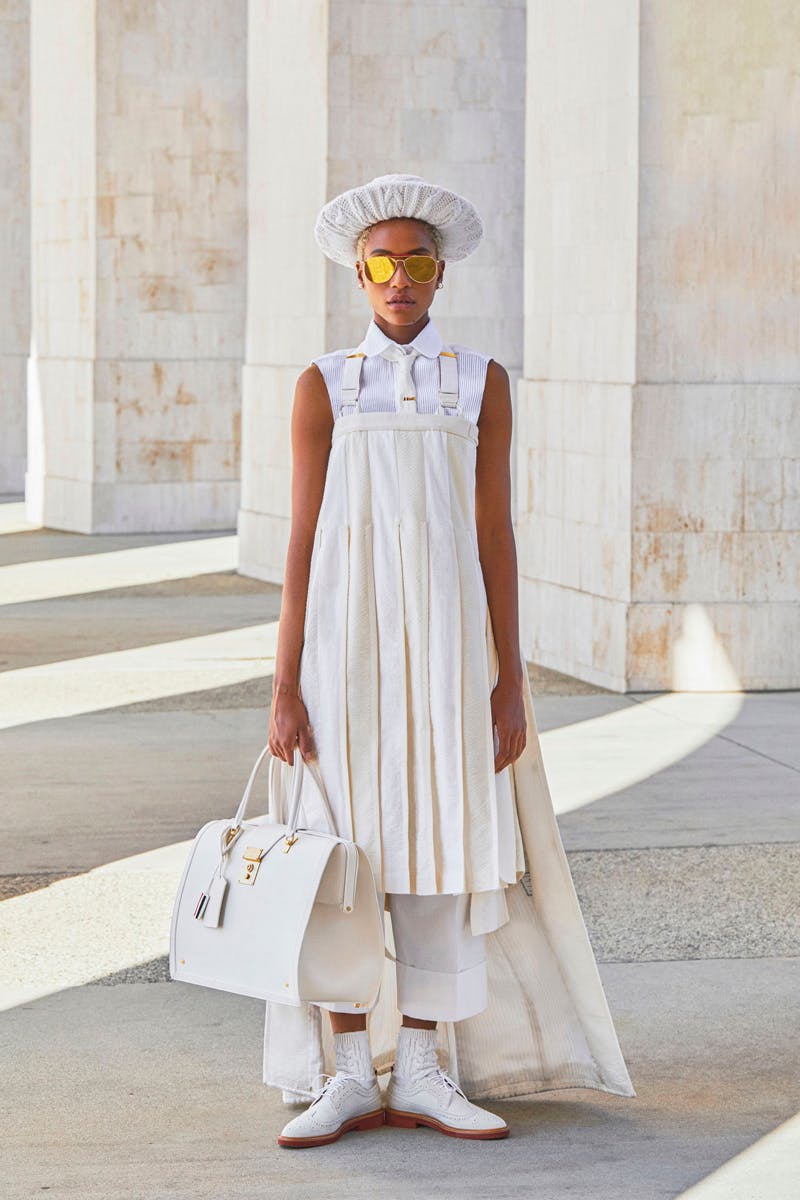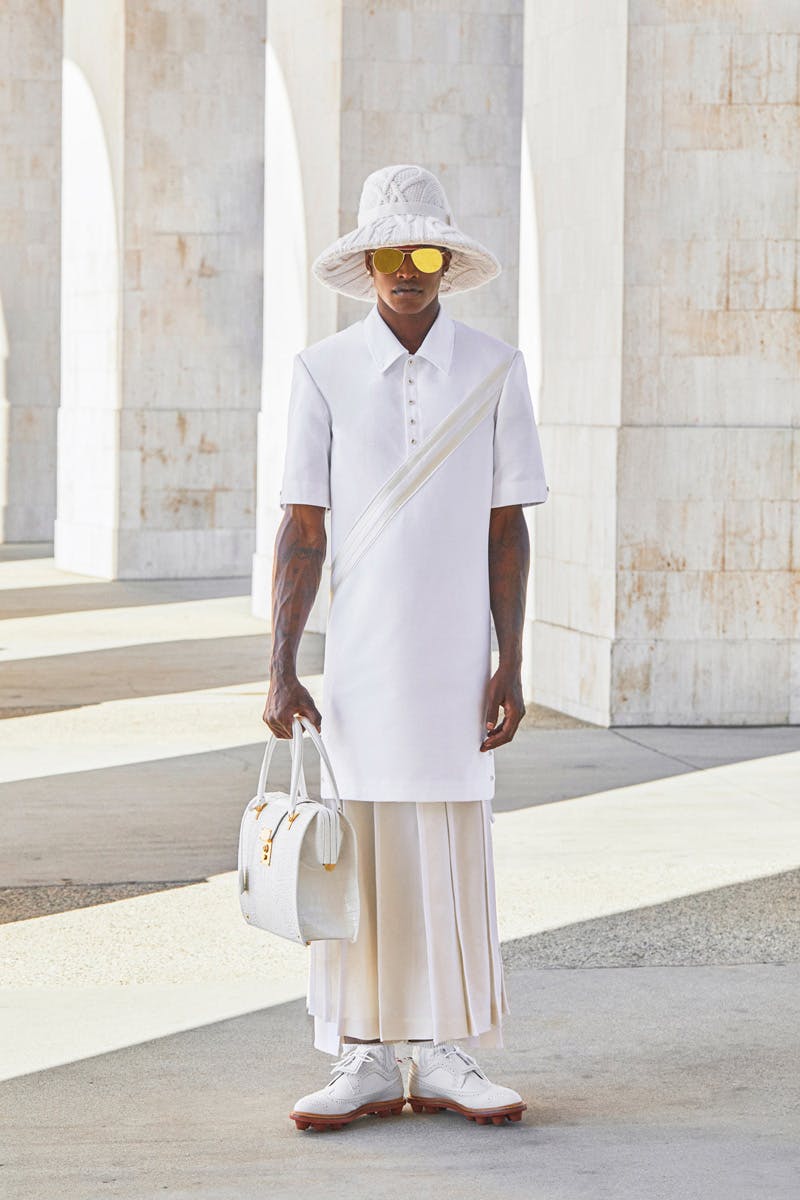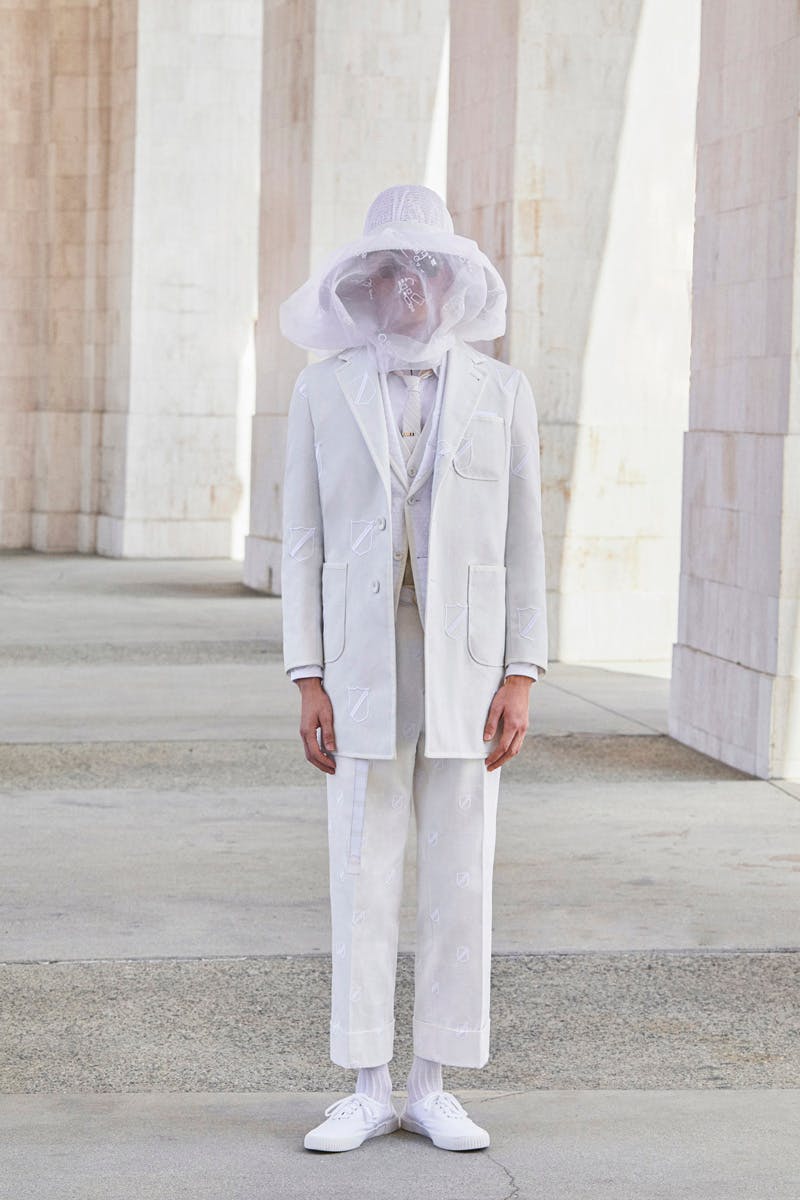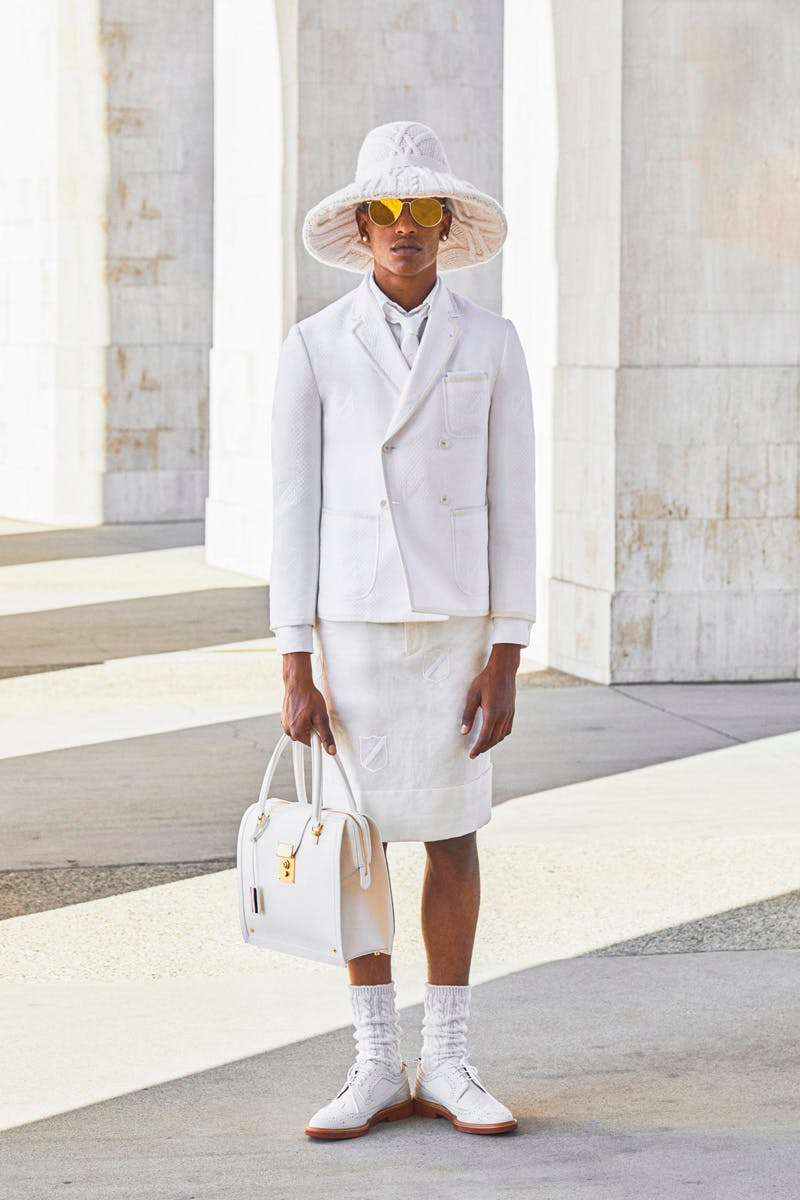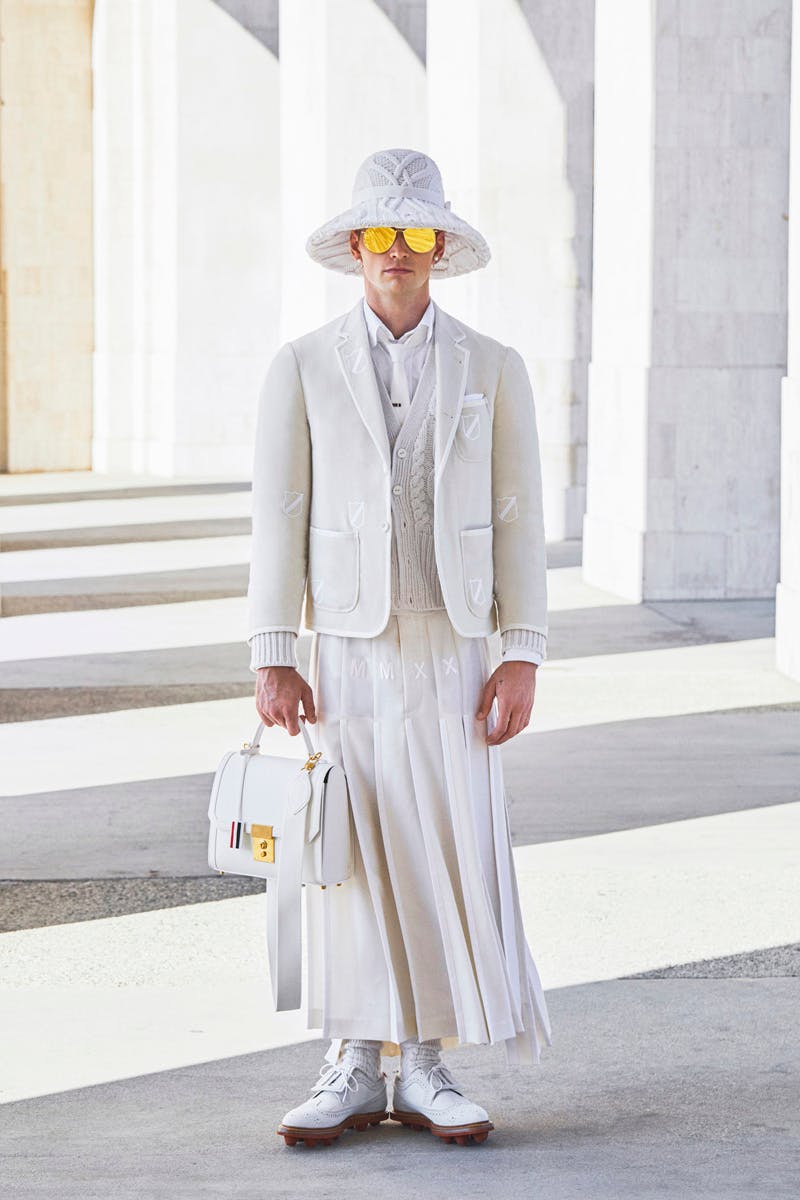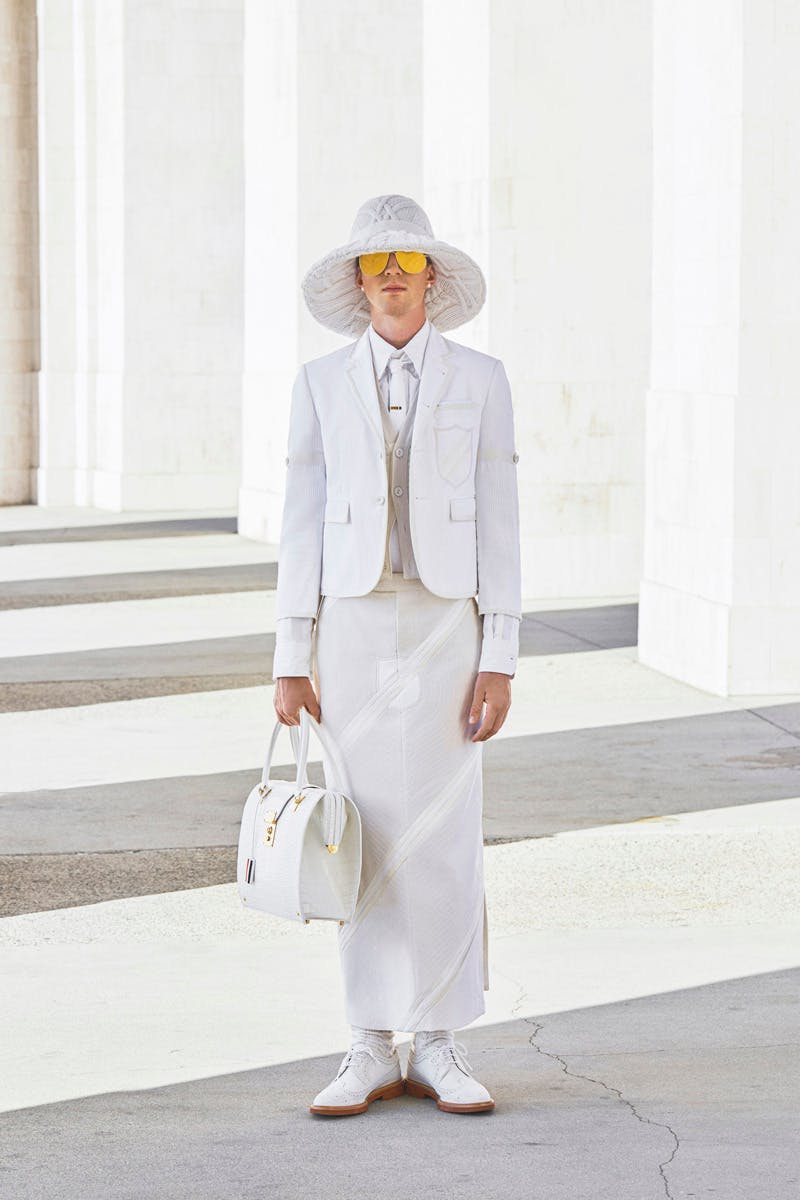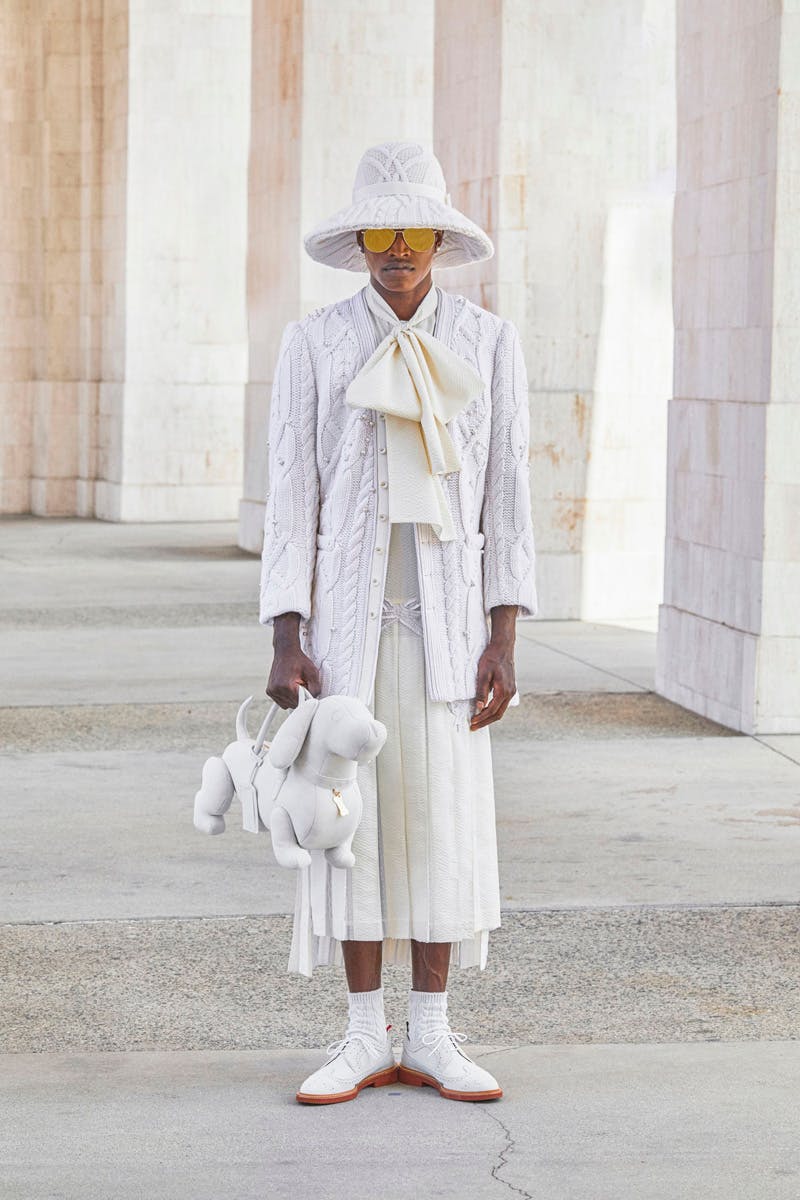 Up close, the clothing was nothing but minimal. Like with many of Browne's past shows, nothing is what it seems. Through reconstruction, applique, and by creating trompe l'oeil effects, the collection makes you pay attention to the details, those small bits that differentiate his garments from everyone else's. It's what's attracted his hardcore fans for years.
It's impressive to see that Browne's knack for theatrics transcend digitally, and hold strong at a time when many of his peers continue to show their collections the traditional way, on the runways of London, Milan and Paris, despite local authorities urging people not to congregate with more than a handful of people.
Equally notable is Browne's continuation of over-the-top creative direction when it comes to his sports-inspired clothes and fairytale show formats, when many would suggest the brand becoming more commercialized to appeal to a wider consumer range, following its sale to Ermenegildo Zegna Group who in 2018 acquired 85 percent of the business at a $500 million valuation. Commercializing his collection Browne leaves to his team of merchandisers who make it shop-ready. In the meantime, we get to enjoy his spectacle once more, albeit digitally.