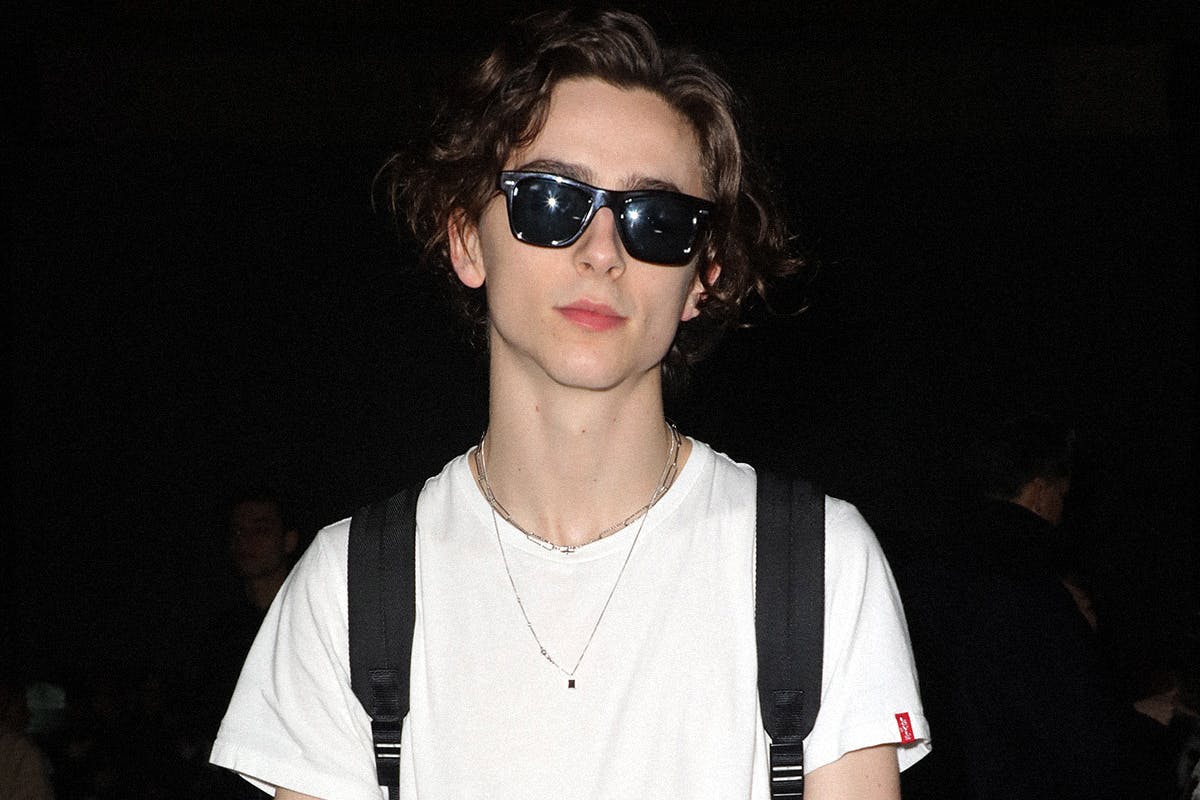 Some people are born to wear sunglasses — Bob Dylan, Anna Wintour, Steve McQueen, erm, Morpheus from The Matrix? Timothée Chalamet might not be an icon of that ilk just yet, but last week's Paris Fashion Week proved the young heartbreaker is no novice when it comes to eyewear.
Spotted at good pal Haider Ackermann's show in a plain white T-shirt, Prada backpack, and scuffed Alexander McQueen kicks, Chalamet gazed out behind a pair of black lenses from the front row, lending the impression of a recalcitrant schoolboy who had bailed on class for the day and was brazen about the prospect of his elders catching him. Is it acceptable to sport shades indoors? Almost never! But when you're the hottest young thing in Hollywood, normal rules don't apply.
In a time where most celebrities meticulously calculate their fashion week looks with the precision of a chic military operation, there's something endearing about a kid like Chalamet — who, as the rumor goes, doesn't use a stylist — pulling a white T-shirt from his wardrobe in the morning and running with it. Not only that, but it's a nice switch-up from the red carpet flamboyance we've become accustomed to, showing that he can rock a bread and butter off-duty look just as easily as a pair of statement overalls.
For those inevitably wondering, the sunnies are the "Oliver Sun" by Oliver Peoples (Kendall Roy, star of HBO's Succession, often rocks the same pair). While there will always be a background debate concerning which kind of style is currently "in" — tiny, big, bug-eyed oversized etc. — models like these are an un-fuck-with-able option that will stand the test of time, immune to the hype cycle and wearable right up until that fateful day where you inevitably leave them behind on public transport. As the fashion crowd sets to work on disentangling the week's biggest trends, Chalamet proves that a no-frills, well-fitted white tee with the right pair of sunglasses is a vibe that will forever be timeless.
Find the sunglasses along with some of our other favorite alternatives below.

Emperor 52 Square-Frame Sunglasses
(Available at 2 Merchants)
(Available at 2 Merchants)