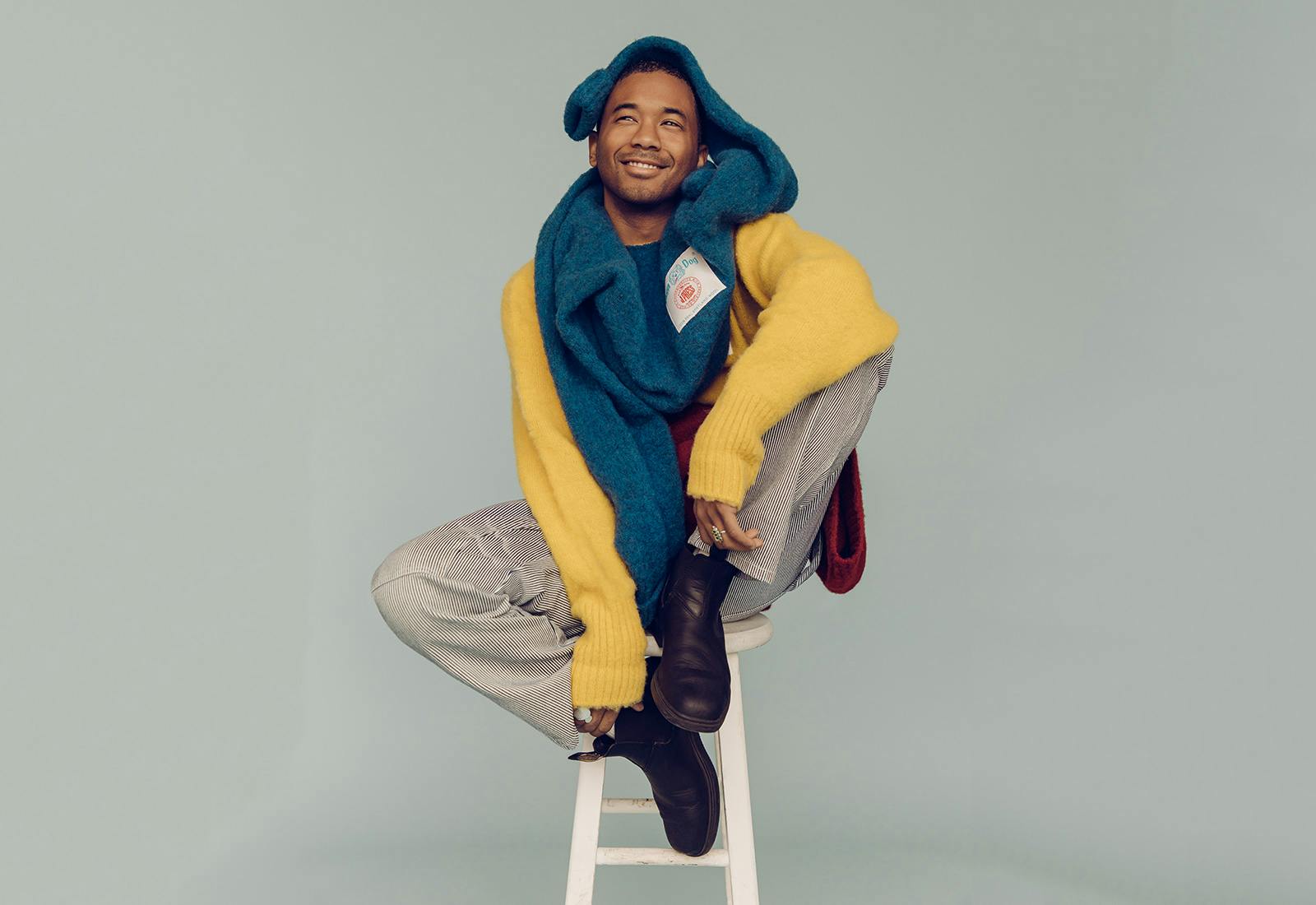 Highsnobiety / David Urbanke
For as long as he can remember, Chaz Bear has been a firm believer of the DIY ethos. Growing up in South Carolina, he felt a strong connection to the mentality of the skateboarding scene. The early exposure to this sub-culture motivated him to operate on his own terms. Now that he's in his thirties, Bear feels settled into his place within the creative world and can clearly see the parallel of vibes across fields. While he didn't originally set out to become the face of the chillwave movement when he moved to the Bay Area nearly eight years ago, Bear strived to build a community and connect with all the creative scenes that the city had to offer. Bear's work as Toro y Moi has allowed him to have a successful career as a multi-hyphenate artist, but the brand now extends beyond music.
Even if someone has felt out of the loop for the past ten years or so, they've been exposed to Toro y Moi in one way or another. Whether it was hearing "Girl Like You" in a local Urban Outfitters or coming across his random EP with Rome Fortune, Bear's music has been casting moods for a long time, and his peers in the industry fully recognize his contributions. In 2014, Bear launched his own label, Company Records, an imprint of Carpark Records. The following year, he teamed up with Tyler, the Creator on Cherry Bomb tracks "FUCKING YOUNG / PERFECT" and "RUN." His most beloved collaboration is likely Travis Scott's "Flying High" from the Rodeo album. He even had a hand in the sonic evolution of SZA with the wavy song "HiiiJack."
Since then, Bear has been teaching himself how to incorporate teamwork into the DIY concept and setting boundaries that enable him to be removed from the spotlight while remaining in control of his vision from behind the scenes. He recently launched a pop-up gallery in Oakland where he's been providing a space for locals to immerse themselves in his abstract visual art while also engaging with each other. For him, the biggest takeaway from these experiences has been realizing that face-to-face interaction is powerful and "still has weight in the digital world."
"Because that still is effective it makes me think that it's not too late," he says. "Humans like to interact with humans if they can, even if they just go to a show and stand in the corner."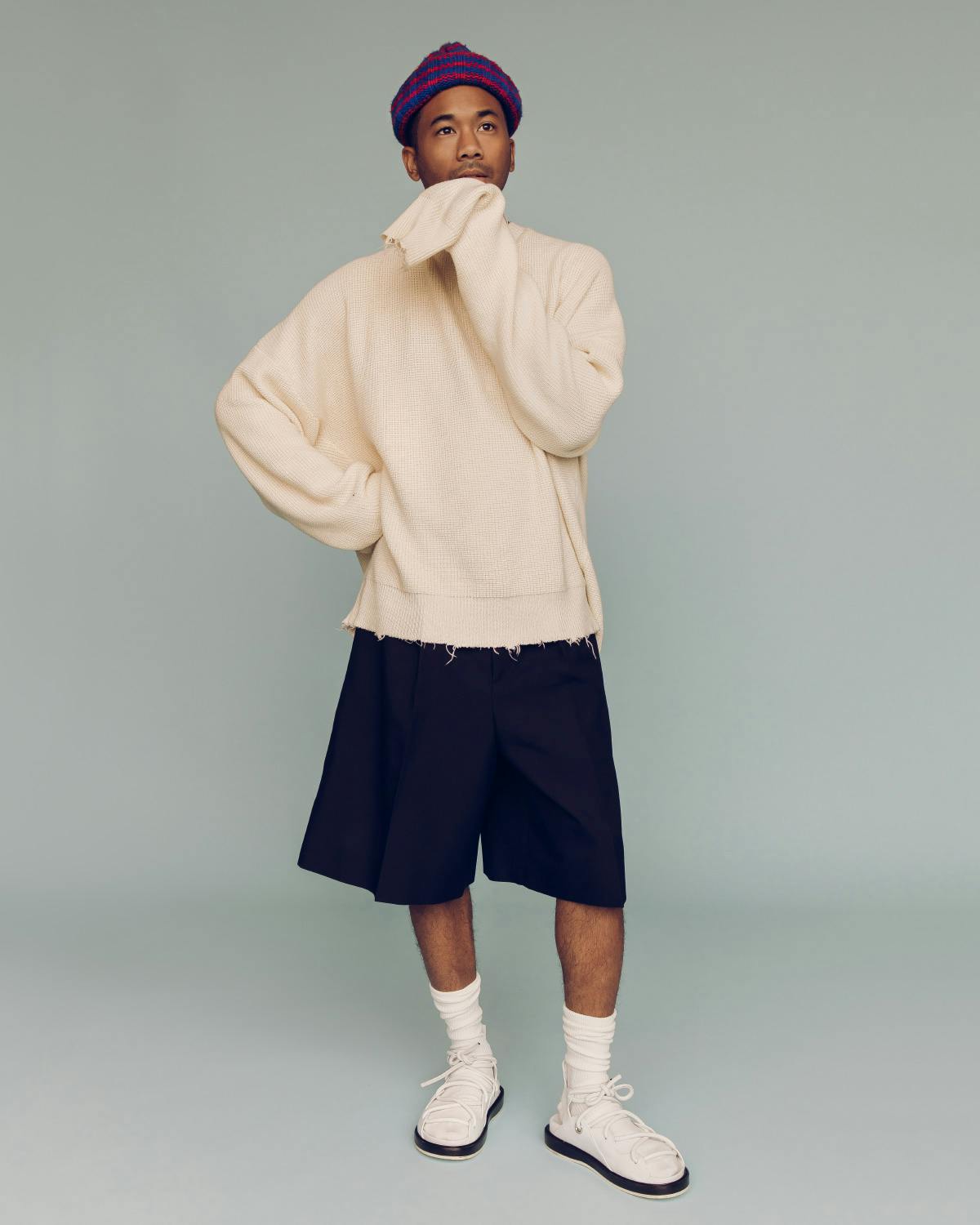 He hasn't conceptualized an entire plan, but Bear is already thinking about creating a permanent sound installation somewhere that would be activated by Bluetooth someday. Over the past three years, he has also sparked a passion for painting. Bear emphasizes the satisfaction of the "immediacy of putting the medium on the canvas" and how the viewer instantly understands the vibes and references. "It gives me a feeling that I don't get from recording music or being in a studio," he adds.
The time spent between 2017's full-length Boo Boo and Outer Peace was quickly labeled as a hiatus, but Bear wasn't necessarily using this time to completely detach from music. In fact, he didn't slow down on work at all. By not touring for the previous record, Bear was able to dive straight into the next project without interruption. While tending to his own personal growth, Bear also restructured Toro y Moi by adding a full-band to the lineup and making alterations in regards to his management and inner team.
"I was still DJing and getting a lot of experience and exposure to the club scene," he says. "That really affected how this record came out. I think that's what I realized, all I was doing was sort of building the record from different actual experiences that I had to force myself to go do outside of my comfort zone. I knew I didn't want to make another record that was just about relationships, and so I had this plan in mind to just make a record, travel, and actually force myself to enjoy traveling and try to sort of become efficient again."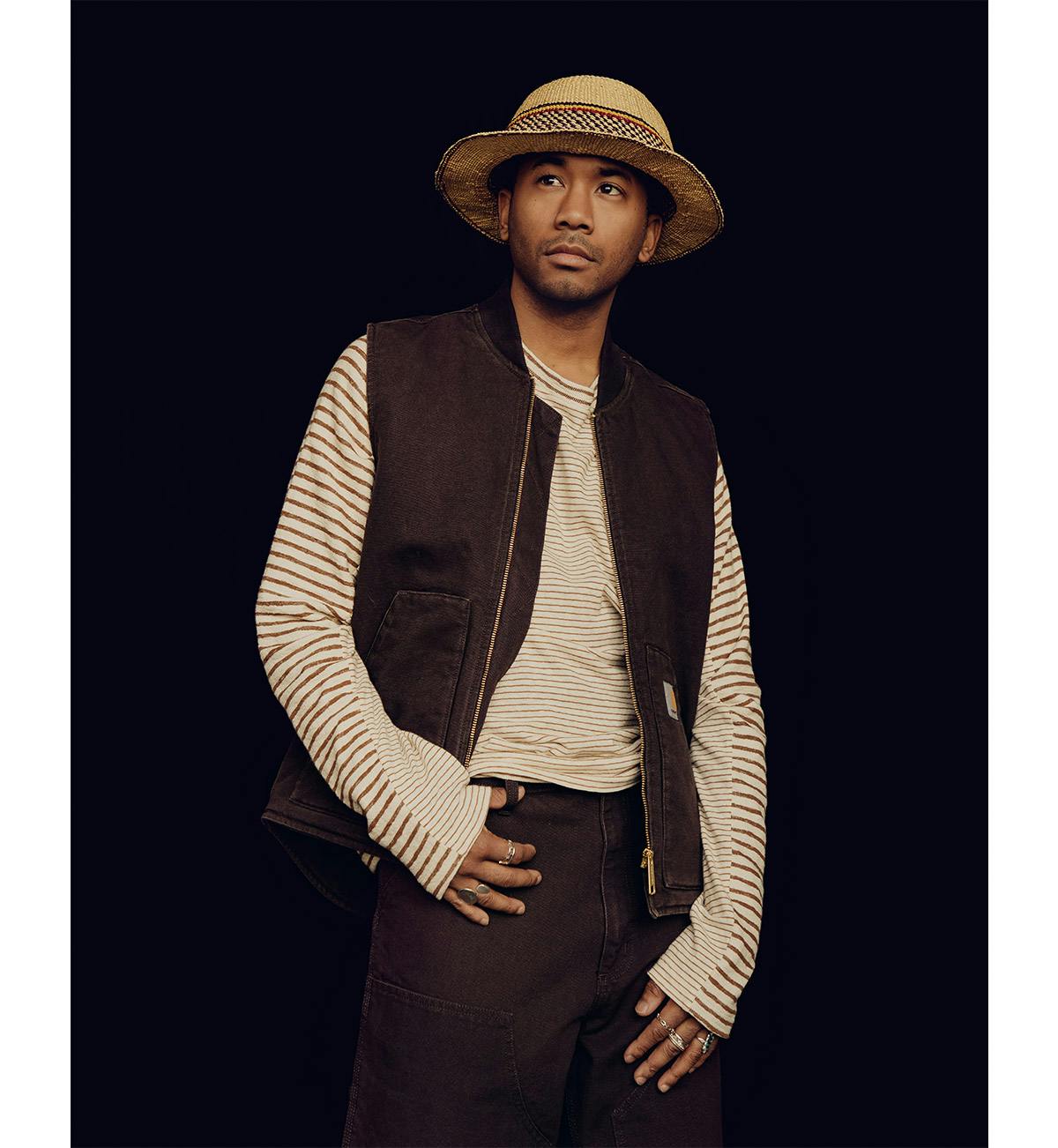 Boo Boo was considered a breakup record, as Bear was recovering from a separation, a traumatic car accident, and parting ways with his former last name (Bundick). Naturally, this recent shift in his mental state also altered the course of his creative process. For him, the biggest obstacle to overcome was accepting that "Toro was getting bigger than a single man's bedroom project." He adds, "It had been growing past that, but my actual mental capacity was like, 'I need help now'... There's all of these way bigger moving parts now and I needed to adjust to that."
Bear fully recognizes that Toro y Moi is bigger than himself, which is why the foundation of Outer Peace is "coming from a place of designing a really good album as opposed to getting all of these emotions out." In a way, he's sort of been deconstructing what it means to be a DIY artist in the modern age. For this record, Bear took a step back from being fully in charge of the graphic design aspects of the record so he could focus on other things like tour production and stage design, in addition to giving the music his full attention so he could finish the project. Bear's involvement with other art mediums certainly keeps him busy, but he's learned to manage his time better by structuring his hours; instead of working 12 or 14 hours a day fueled by pure momentum, he treats Toro Y Moi like a day job.
"With delegating a lot of the tasks out, I was able to do that for myself and just carve out a little bit more me time," he says. "With the me time, I was able to stay balanced and the music got good. And when the music is good, the team works better, and everyone is in motion at the same pace."
Outer Peace touches on the idea of disposable culture and how it affects the creative process. For Bear, the first thing that came to mind was social media and how it has utterly disrupted his attention span. "I can't tell if I'm into something because it's good or because it's popular, and I'm not sure what it is anymore because we somehow managed to flip ugly into high fashion and the sub-culture is not mainstream," he explains. "Everything is in reverse right now and it's amazing, but it's like all the gates are open so everyone can like everything... This album is like a response to 'Where can we take it?'"
The lead single "Freelance" was an instant hit, as the message deeply resonated with members of the creative community that consistently grind to make ends meet in the face of the ongoing burnout epidemic. "Ordinary Pleasure" points to another crisis as, falling directly in line with the great sex recession, Bear comments on how sex doesn't sell anymore because humans have become so over-sensitized IRL.
"I think our brains are going to a more neutral place," he says. "[Advertisers] really beat it in to where you don't even notice the references anymore... Part of me thinks it's just gonna go toward virtual reality. I think we still have the choice to make it not go as dystopian as it sounds. I can't help but have hope sometimes, it's like 'Well, there's nothing left to do. I guess we just have to ride this wave out.'"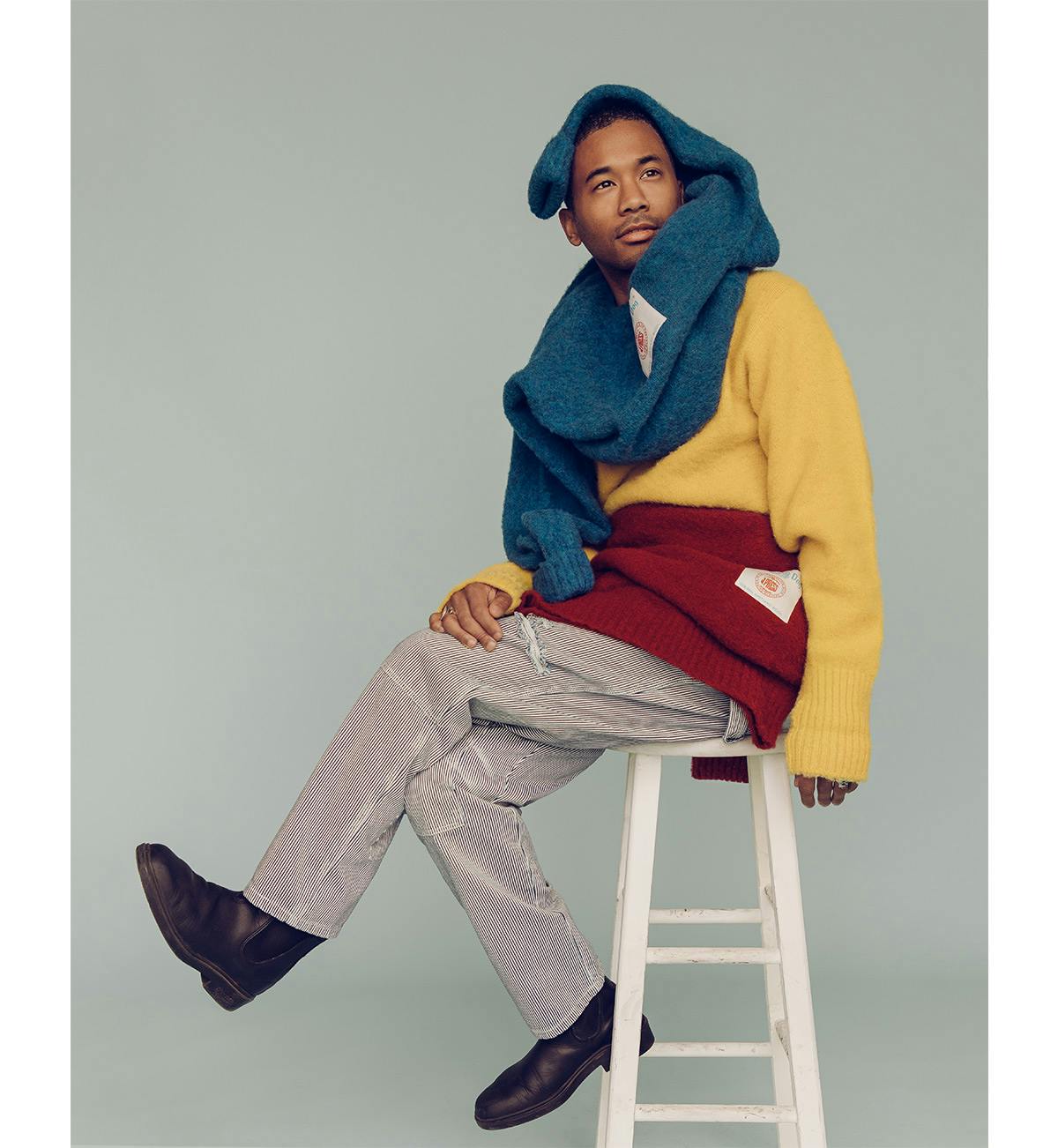 Despite these internally draining circumstances, Bear maintains a positive vibration as he presents a delightful concoction of lo-fi R&B, hip-hop, psychedelic, house, and funk music to revitalize our energy. Outer Peace offers 10 tracks for listeners to fully consume and digest, a direct opposition to the current phenomenon that is playlist culture and double albums. Bear prefers a solid, cohesive package that can stand on its own without being flipped over, and points to Tierra Whack's visual album as a perfect example of the smarter direction that music should be headed by offering an elevated experience.
For the first time ever, he included collaborations on an album, with vocal features from ABRA on the illusive "Miss Me" and Wet frontwoman Kelly Zutrau on "Monte Carlo"—something he previously avoided under the guise of being a marketing ploy. Bear was introduced to Wet through their 2014 breakout single "Don't Wanna Be Your Girl" (which recently surpassed 10 million views on YouTube) and deeply connects with the lyrics and imagery that the indie duo's music depicts. As for ABRA, he appreciates her wild and free spirit that characterizes her as a "horse girl" in his mind.
Bear directly approached both artists as a "genuine fan of their music" with the intention of invoking his songs with a much-needed "female perspective." Strangely, he has always envisioned his music in a woman's voice rather than the sound of his own.
"I've never heard other male vocalists on my music which is funny," he says. "I don't want to hear my voice for that long anymore... I was like, 'I can't handle my own voice for 45 minutes, what makes me think someone else could?'"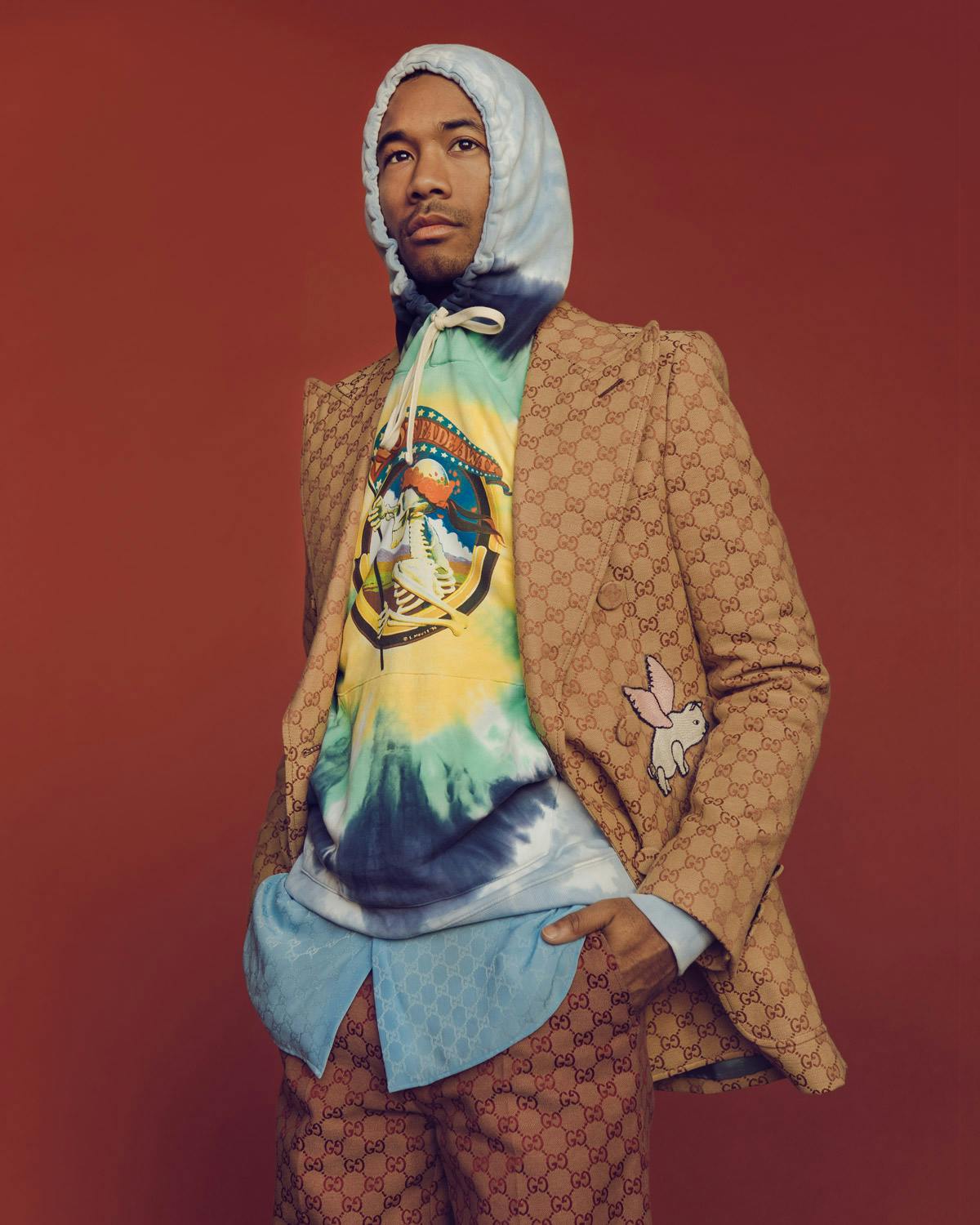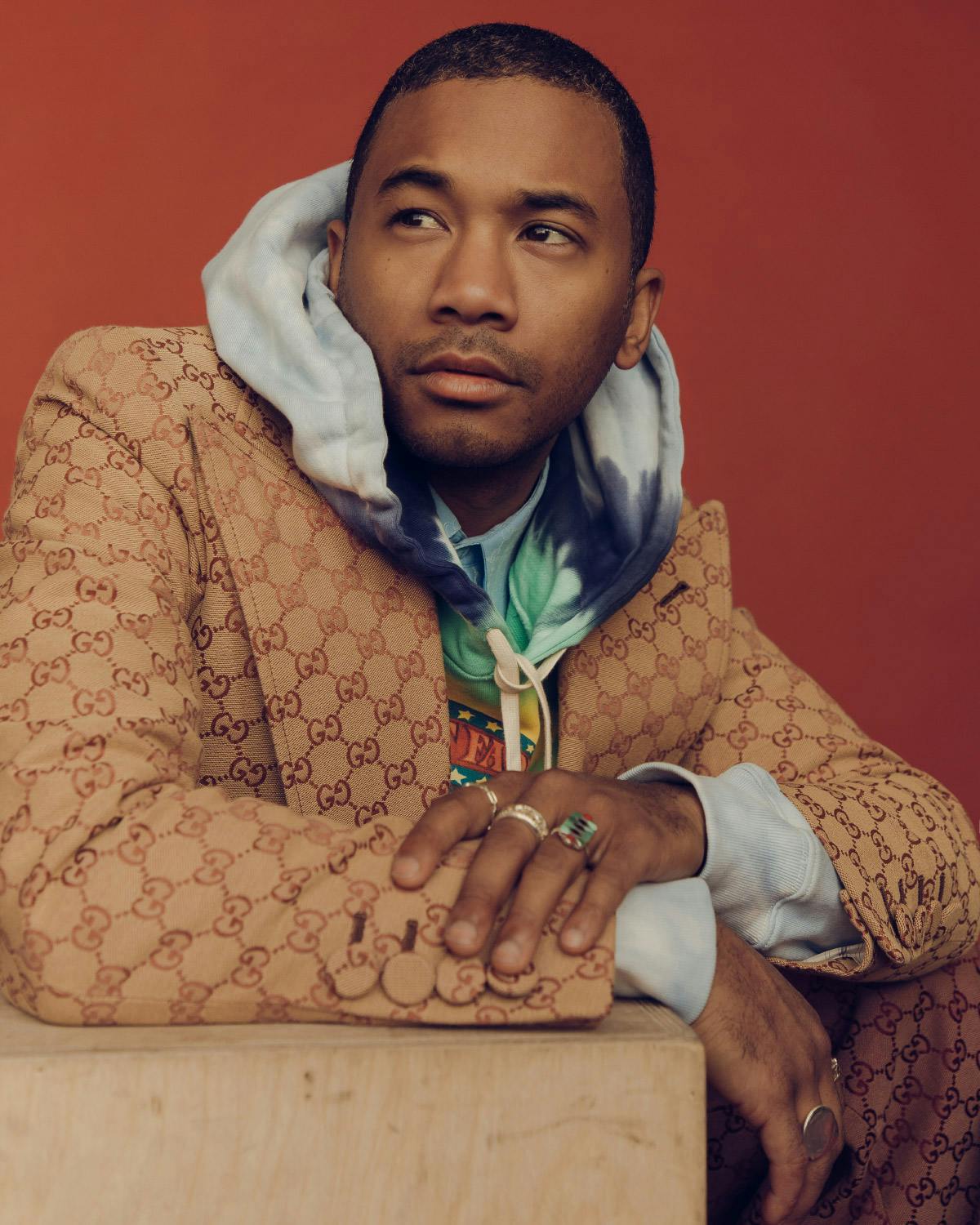 Bear has found his own corner, but instead of spreading himself thin he's been assembling stable levels that support all the dimensions of his creativity. Not only is he bringing people together through the power of his platform, but he's bonding a community within the Bay Area and beyond. If tech companies like Apple, Amazon, and Facebook could go from a DIY approach to leading the internet corporation boom, there's certainly room for Toro y Moi and his many creative endeavors too.
"It's really a big fight against fear. I feel like if we are able to strive for harmony locally it'll be just like the saying, 'Think locally, act globally,'" he says. "Take care of where you are, the people around you, and make sure they're good. I'm trying to do that. It's a bit daunting 'cause it's very audacious and people are probably looking at it like, 'What are you trying to do?' But I think connecting to the city is kind of all we have left, especially if you left your home already like most people in big cities. We have to connect and bond over where we are."
He continues, "I definitely feel like I just want to keep going with this for this set up I have going. I feel like I finally have all the gears in motion, I just took one year at a time to get everything going. It's like spinning a bunch of plates at the same time."
Toro y Moi's 'Outer Peace' is out on January 18 via Carpark Records. Pre-order the album here.
For more of our features, check out our editorial and interview with ubiquitous producer Murda Beatz.