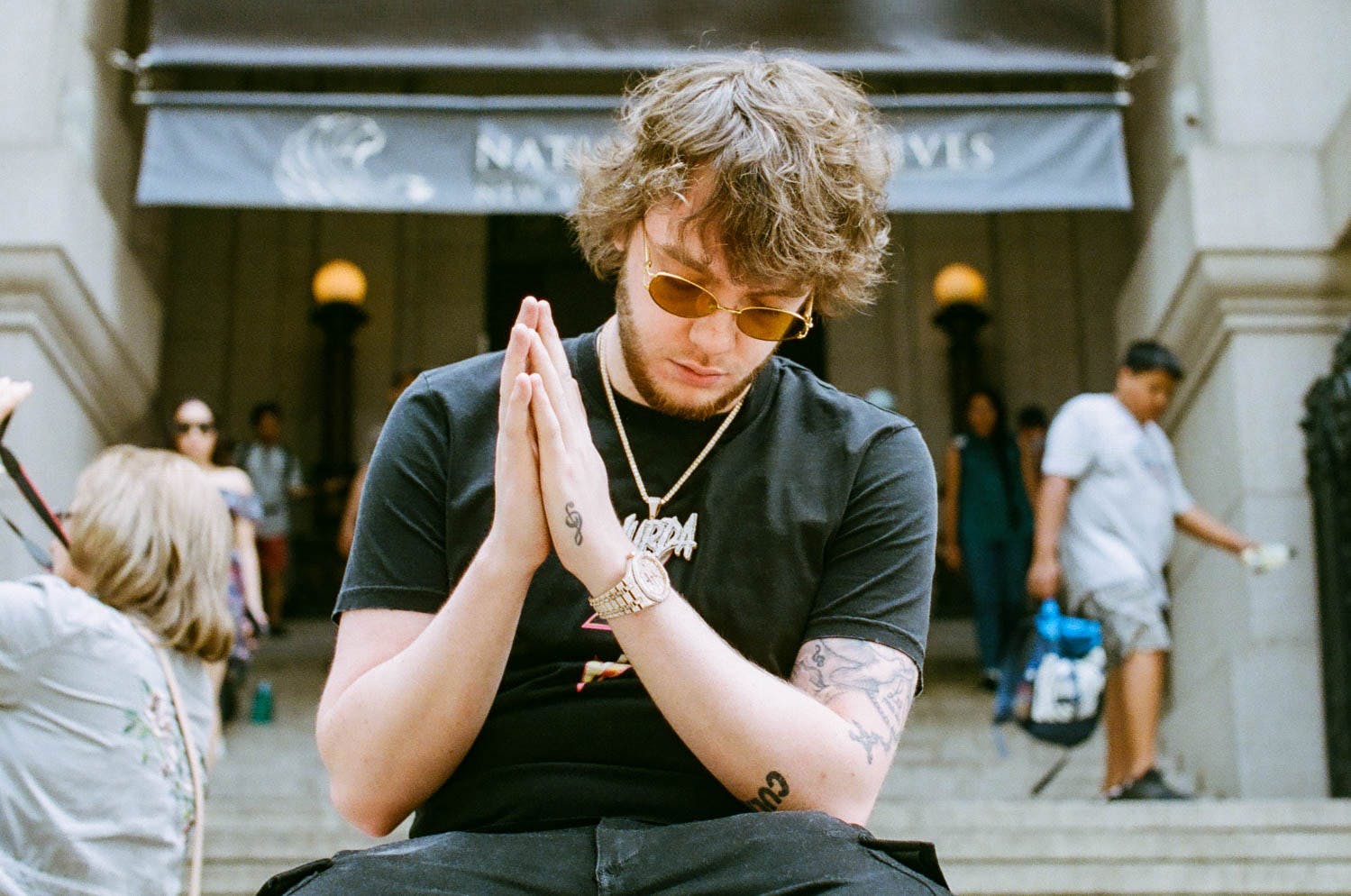 Highsnobiety / Bryan Luna
As this year winds down we've recapped its highlights to bring you the best of 2018 in fashion, sneakers, music, movies and more.
At this stage in the game, there are no excuses for not knowing who Murda Beatz is. The 24-year-old producer (whose real name is Shane Lindstrom) is proud of his Canadian heritage and grew up in Fort Erie, a small town located along the Niagra River that runs between Ontario and Buffalo, New York. Before summertime had officially kicked off, he easily secured one of the songs of summer with Drake's hit single "Nice For What," which has been hailed by many as a women's empowerment anthem and is without a doubt one of the best tracks of 2018. At this point, they're practically partners in chart climbing crime—"Nice For What" spent a record-breaking eight weeks at No. 1 on Billboard's Hot 100.
This year, Murda stayed busy working with some of the most exciting rappers in the business right now, from Cardi B, Migos, and Lil Uzi Vert to Pressa, Lil Yacthy and Ski Mask the Slump God. Elsewhere, he brought the heat on Nicki Minaj and 6ix9ine's controversial collab "FEFE," and he's in no rush to release more irresistible bangers from the vault.
Not only does Murda have the secret sauce for making beats in the studio, but he actually launched his own hot sauce brand this year. Fat Sal's Deli even honored him with a special sandwich on their menu. He stays hungry at all times with an expensive appetite and isn't satisfied unless it's the best. "At first, I would just order whatever the person next to me is ordering," he says. "Now I just ask them what's the best thing on the menu and I get that every time."
This concept of what is best is more than a matter of taste, it's a state of mind for Murda that gives him guidance. "I have to be the best at every thing I do," he explains. "I have to eat the best. Well, I don't eat the best—usually it's quality over quantity. If it's the most expensive it's probably the best."
So how exactly did this Canadian find his lane in an industry that tends to chew people up and spit them out if they can't keep up? And what exactly is he doing to stay ahead in the game and be the best? Highsnobiety spent some time with Murda to get all of the answers about how he got here. Scroll down and digest the full conversation in our exclusive interview.
You grew up listening to a lot of rock music. How did you end up switching gears to hip-hop?
Everyone goes through that age when they stop listening to their parents' music and they listen to their own music. So I started to listen to punk rock, and then some heavy, heavy metal, and then I crossed over into liking rap music a lot. I think I saw a couple of rap videos on TV and I was like 'that's wavy.' I just started fucking with it, and I got a passion for the beats. I used to play drums since I was two-years-old, I feel like that's where the connection was really. Ever since then I just loved rap music.
What was it like when you left and went to Chicago?
That's around when G-Eazy started to get some buzz. There was a videographer doing all the videos named Dgainz, so I was always on his YouTube looking for upcoming rappers. Then I found some and I hit them up on through Facebook and Twitter, talking to them they would they tell me, 'Oh, I'm going to go out to Chicago.' I was trying to get to Chief Keef at the time. Then I flew out to Chicago, I was like 16. I wouldn't advise anyone to do what I did, but I did it. It was a pretty crazy trip, I connected with a lot of people, they got a list of things and I got back safely.
What was the moment for you when you realized that being a producer is what you wanted to do professionally?
The first time I made a beat. I just knew that this was it. I kinda quit playing drums because I felt like I wasn't getting any better. My boy introduced me to FL Studio one day. I started making beats and I was like 'this is what I want to do for the rest of my life.' I went home. I got an illegally downloaded version of it, started using it all the time, and for like, all of that day. The next day I went to Guitar Center and I traded my drum set for a keyboard. From there I started making beats every day. Stopped talking to my friends, lost friends 'cause people used to make fun of me for making beats... You gotta sacrifice, you know? Your network is your net worth, so the people you know is pretty much your net worth.
How did you come up with your name?
Someone told me that I had to promote my music. I had to put it on YouTube so I needed a name. I wasn't going to use my government name, so I'm just like 'I'm gonna use Murda Beatz because I'm going to murder beats... 'Cause I murder beats. I do murder beats,' so it came in good. If I was a pop producer it would be kind of different. At the same time, I'm a white kid from Canada named Murda so I think it all works. It all goes hand in hand, it's like a wildfire.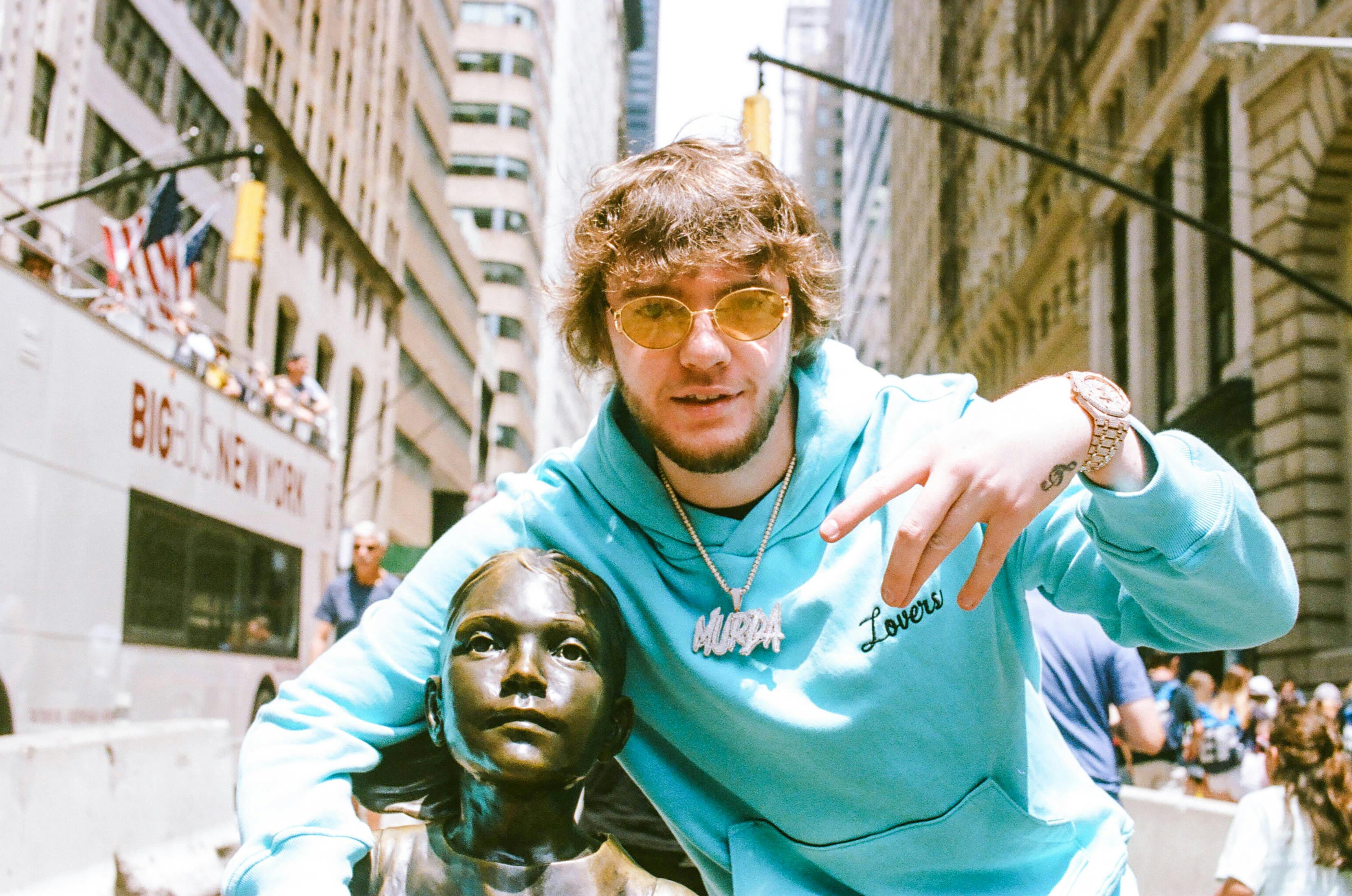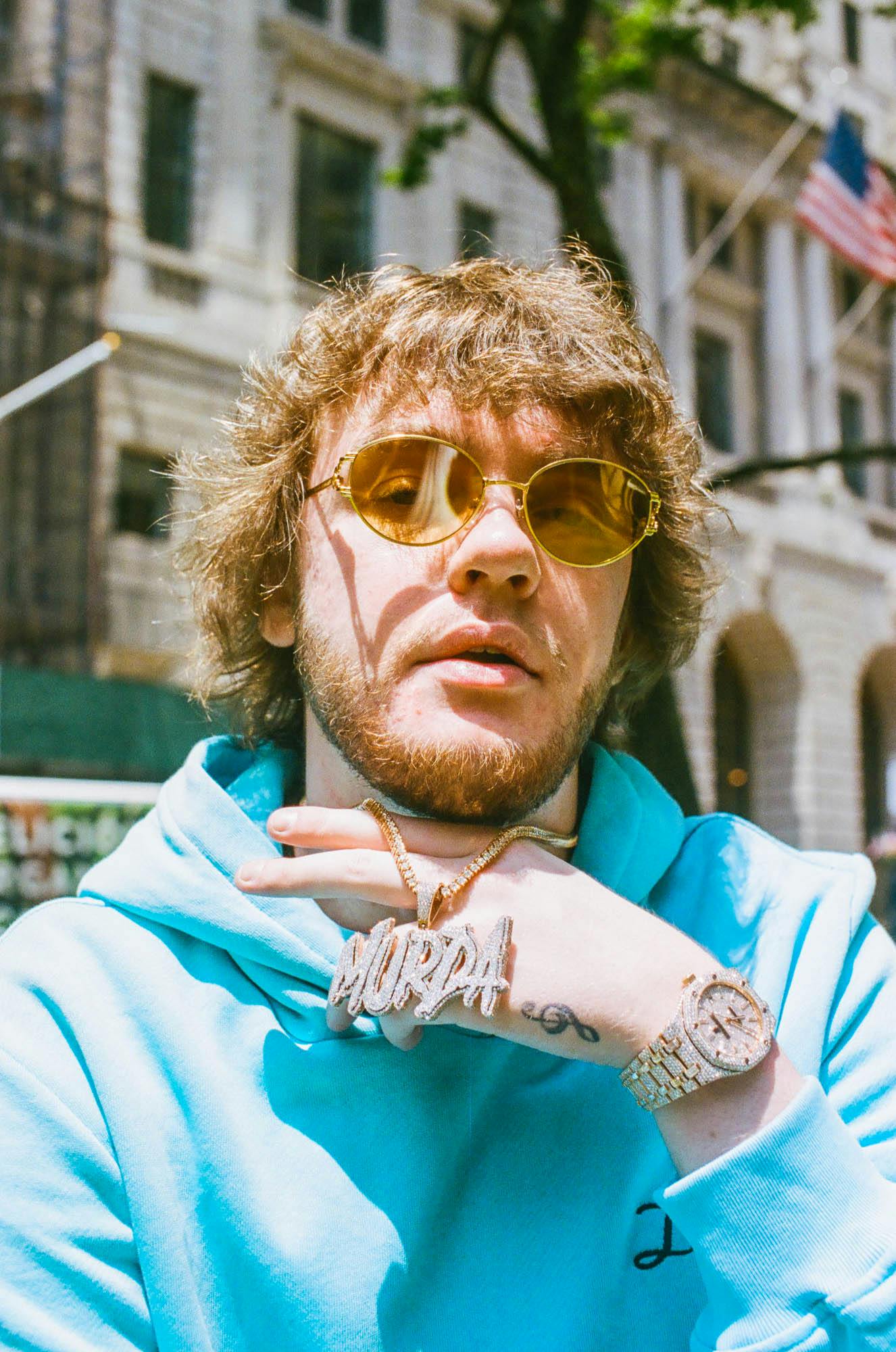 You've worked with so many different artists like Drake, Young Thug, Migos, the list goes on. What do you tend to look for in a collaborator?
Something that can [pauses] impress me. 'Cause I'm never satisfied and I'm hard to impress, so it's very rare that artists can impress me with their work [pauses] or talent. Everything I do right now is off relationships, right? Like Migos, who I've probably been with for five years. I just like building really good relationships with these people and I just work with all my favorite artists. Everyone I work with I'm friends with. Even over the past few days me and Lil Yachty were chillin' all the time. We're kicking it, becoming close... It's stuff like that.
I don't just work with someone to work with them. I gotta have a relationship and if organically we make music, we make music. Me and Jeremih chilled for a couple of years before we made our first song. He'd invite me to his shows. We'd go chill with him in his condo, I went to him in Chicago, just doin' all that. Then eventually we had a song on the Late Nights album.
I'd love to talk about your album and the process that you went through with putting it together. How long has this been in the works?
It's been building for over a year now. The oldest song [with Jeremih] was made probably over a year ago. My first project, Keep God First, was more about me having a bunch of stuff. I was like, 'Fuck it, I'm just gonna put all these songs together and do a project, call up all these artists and put people on the records.' I had Offset's songs before he blew up with "Bad and Boujee." I put Cardi on my shit before she popped. I had Pressa, the Canadian artist... "Novacane" was the biggest song in Toronto for the year. So, this time coming around it's going to be some of the same people 'cause like I said, relationships.
I made a lot of music in New York. I got the hook from Swae Lee and then I had to fly to Atlanta to record someone to get the verse, and I flew to Miami to get someone else on it, and then flew to LA to verify to get someone else on the record. So a lot of it has been just doing a lot of traveling. I make a lot of music on the road.
How do you maintain your energy to do all that?
I work very hard when I go to the studio. I don't just work for a couple of hours. I usually work for six hours to two days at the studio, and then I go on a little break. I get a lot of sleep. Usually when I sleep I'm sleeping for like seven to 24 hours. So I think I'm easy to maintain, I'm a professional. It's a mindset though. I put in my mind that I'm going to take today off and tomorrow, when I wake up I'm going to go to the studio and I know I'm going to be there for a day. I have to put it in my mind. Before I go to a session if I'm like "I don't want to make R&B" and if I go to the studio and someone tries to make me make R&B, I don't want to do it because I'm a stubborn person.
I make everything out of organics. I'll go to the studio, set up my stuff, order food, eat, sit there for three hours talking and doing nothing, and then I'll start making music. So if I go to the studio at midnight, at 4:00 AM I'll start making hits. Even if I'm alone – let's say I go to bed at 6:00 AM and I can't sleep, if I'm in bed at like 8:00 AM, I get all the craziest ideas. I don't know why. Gifted. That's a lot of exclusive shit. That's good.
Sometimes being an artist isn't always just about making music. It's about texting people, checking up on things, resending some beats to people, FaceTime, people call people, people have people come to the studio, meetings, networking, strategizing, posts on social media, social media in general, going through emails that I don't check – there's a lot of stuff. Following up on people, showing face. There's a song on my album with Young Thug and I literally had to bug this guy for like six months every time I saw him, and he finally gave me the song the last time I was in New York.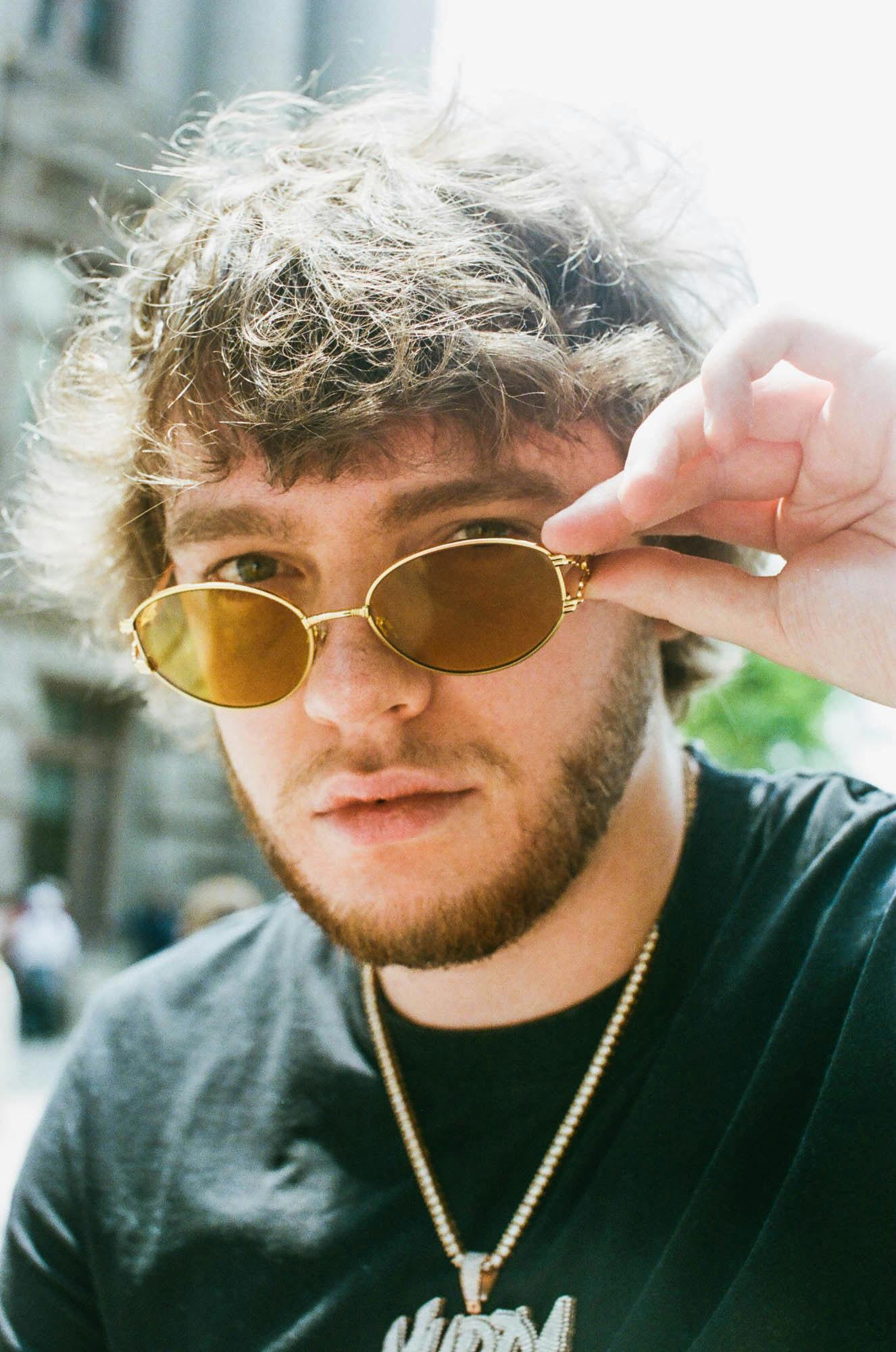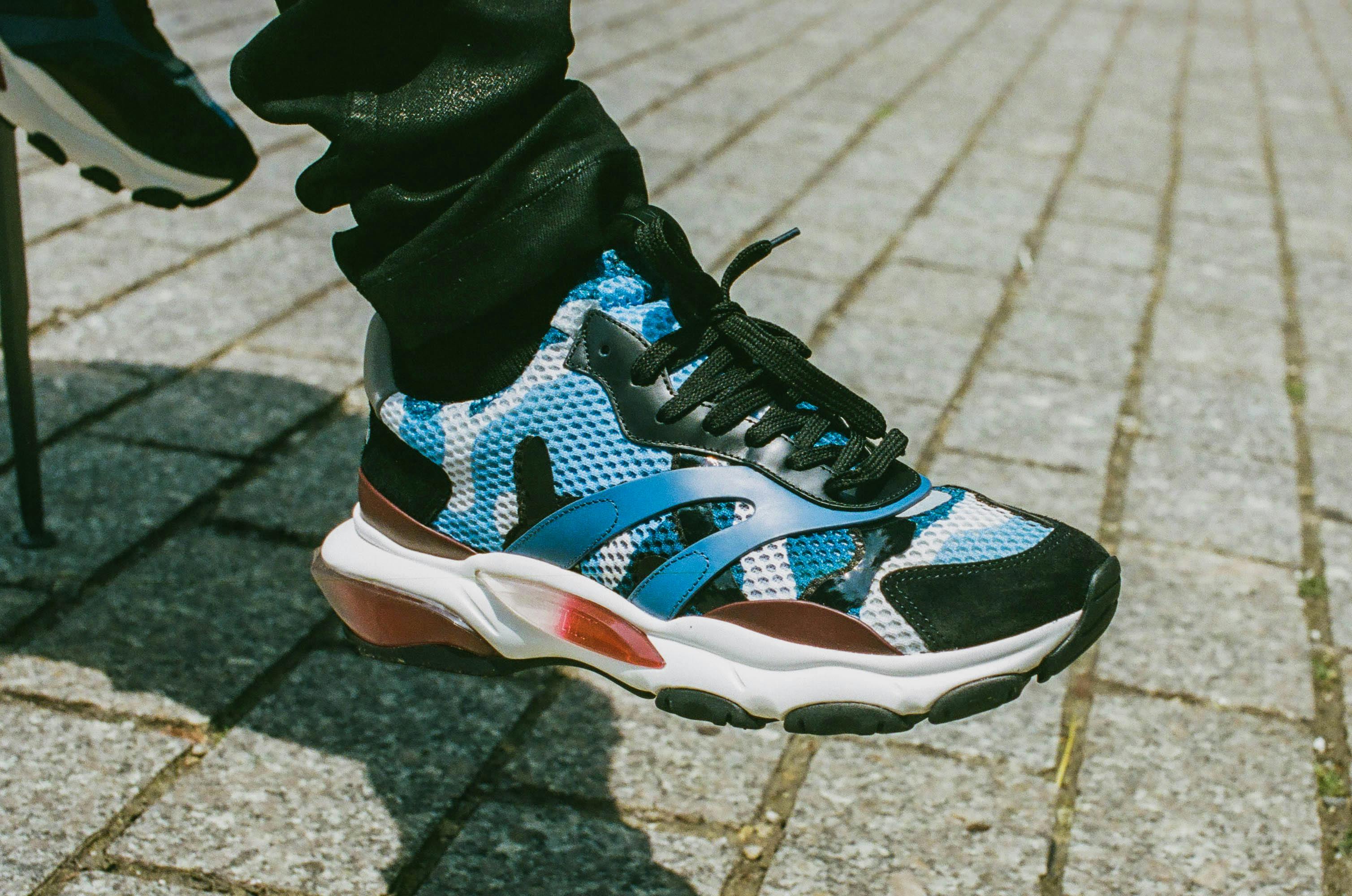 I see you tweeting about God and was curious about your relationship with religion. How does it keep you grounded?
I'm a very spiritual person and I follow the universe. That's kind of what kept me on task to get to where I am. Staying positive, speaking things into existence, everything like that. It's happening like that in my life. I said it was going to happen and it happens. It freaks people out around me. It really scares people, because I've said shit people thought was impossible and I've done it. I came from a small town, so I really found my faith and started finding God through music.
That's what gave me the faith. I never really wanted to do something and had faith in something until music. I've always been passionate about music my whole life, but when it comes to making beats... it's like, my parents couldn't help me, school couldn't help me, selling stuff couldn't help me, nothing could help me. You can't buy me time, you can't buy me a Grammy, you can't ... It's like priceless, right?
That's being in the music, just having faith in myself and having faith in God. That's what gave me the relationship with God. That's why. I always say keep God first on Twitter just to remind myself. And it's to remind other people to stay on task and stay positive, and never go to bed negative because you always want to wake up with a positive attitude.
I find it very strange when I ask an artist what kind of music they're into and they're like "I don't really listen to music."
That's fucking weird. I don't understand it. I don't understand how people can live without music, 'cause music is the universal language. Music can tap into your emotions. You can say you're not a depressed person, [but] music can make you depressed. Music can make you happy, music can make you sad. So I don't know how people can live without music. They must be stale people. If I listen to a rock song it reminds me of my dad. If I listen to Wiz Khalifa's "Cabin Fever" it reminds me of what weed I was smoking in what grade and what weed I was selling. If I hear "The Massacre" by 50 Cent I remember having to get my parents to go buy it for me because I was young.
I want people to go more in depth finding out who I am, and figuring out that I'm just a kid from Canada who had a dream. Everyone said I couldn't do it and I made it happen. The odds were against me – teachers wanted to suspend me, I was supposed to get kicked out of school, my parents wanted me to go to college, but I was excelling [at] making money in my spare time different ways. I never worked a job, I'm left-handed... I don't know, I just did it against all odds really.
I'm from a town of 30,000 people. Everyone said 'Because you're white, you can't make rap music' or 'Because you're from this town you're not going to make it here,' and I did it. So there really is no excuses for anyone. We all believe the same and we all have the same 24 hours in a day so everyone should be able to do what they want to do, no excuses. That was deep.
What else do you do when you're not sleeping, in the studio or traveling? I see you have a lot of tattoos, are you getting inked a lot?
People don't want me to. But I do it sometimes. When it's necessary. No face tattoos. I play video games a lot. I don't watch TV, I play video games because I feel like it keeps my mind going. I don't want to give my mind a break. I probably go on YouTube every day watching music videos, interviews, something like this I'd watch it. I like gambling, it's not good, but I play dice a lot – I'm from Niagara Falls, we have a casino in Niagara.
I went to Niagara Falls once when I was little and my mom forgot my birth certificate so I couldn't go to the Canadian side. It was such a bummer.
Canadian side is way better. We have a whole big Niagara Falls and you have a little like horseshoe falls.
Have you copped anything recently you're excited about?
I spent $10,000 at Barney's yesterday [on] clothes to impress. Every time I go shopping I think "Will I spend $10,000 again?" I don't wanna spend more, but to get an appropriate amount it's like that's what you have to do. You have to invest in your look, right? Especially jewelry. Jewelry is very expensive. I'm kind of getting out of it a little bit, because I see these rappers spend millions and I don't want to spend millions. I'd rather spend $500K and I think that's good enough. I probably spent more than that, honestly.
I saw this article about how millennials are supposedly not as interested in buying diamonds anymore like our generation is going down.
I just read that the other day too, but my watch is going to keep its value. All my jewelry is real and shit. I honestly don't notice how aggressive my jewelry is until I put it on one of my boys or something. It's a very aggressive approach. When I walk in a room and I have time and shit I didn't notice. I miss a new suit, it's like being flashy and doing that shit.
Finally, how does your Mom feel about all your accomplishments? Is she proud now?
Yeah, she's very proud. I bring her to all my shows... She's met a lot of people so she's happy.
Stay tuned for more year end content. In the meantime, see why we named cupcakKe the most important rapper of 2018 right here.