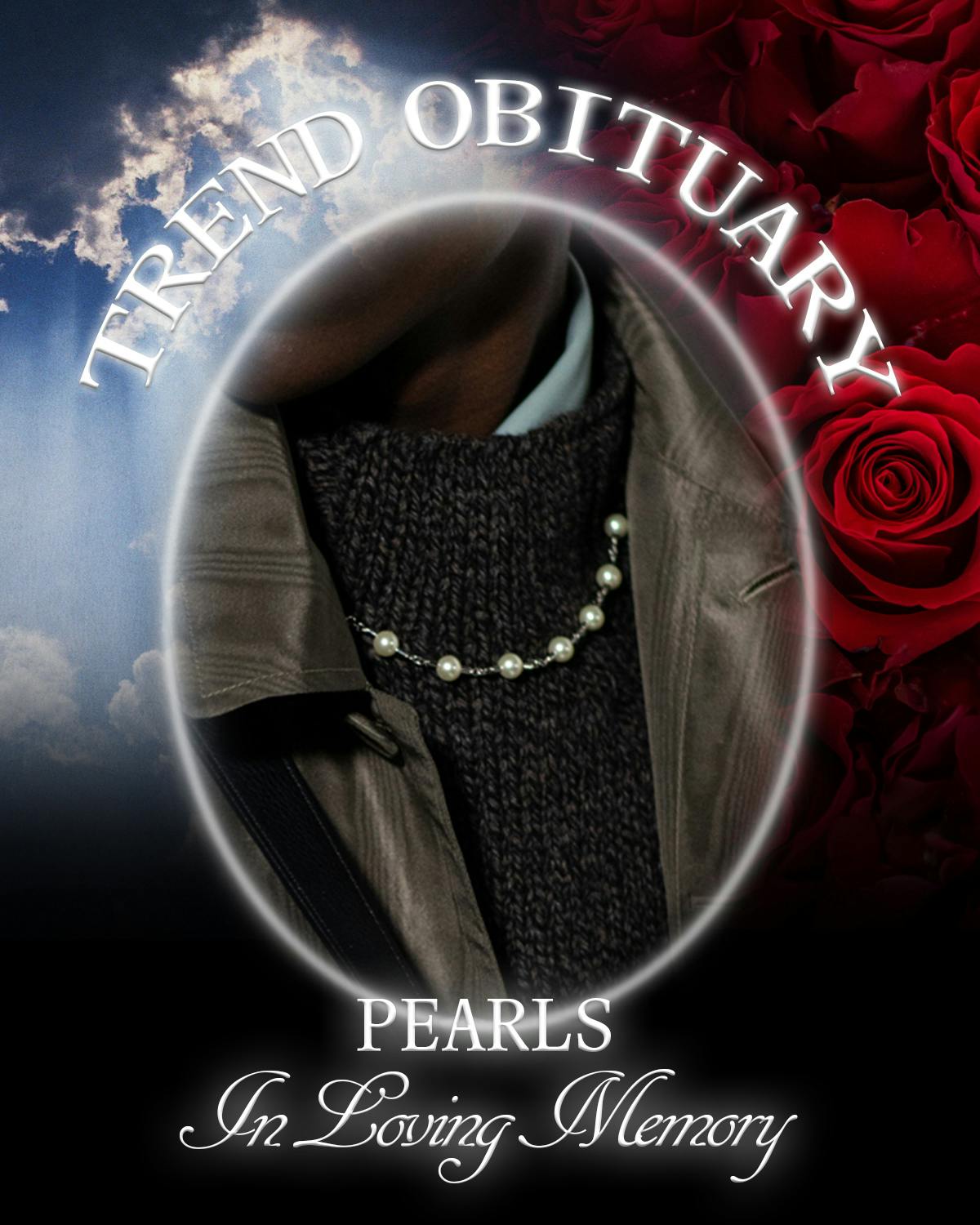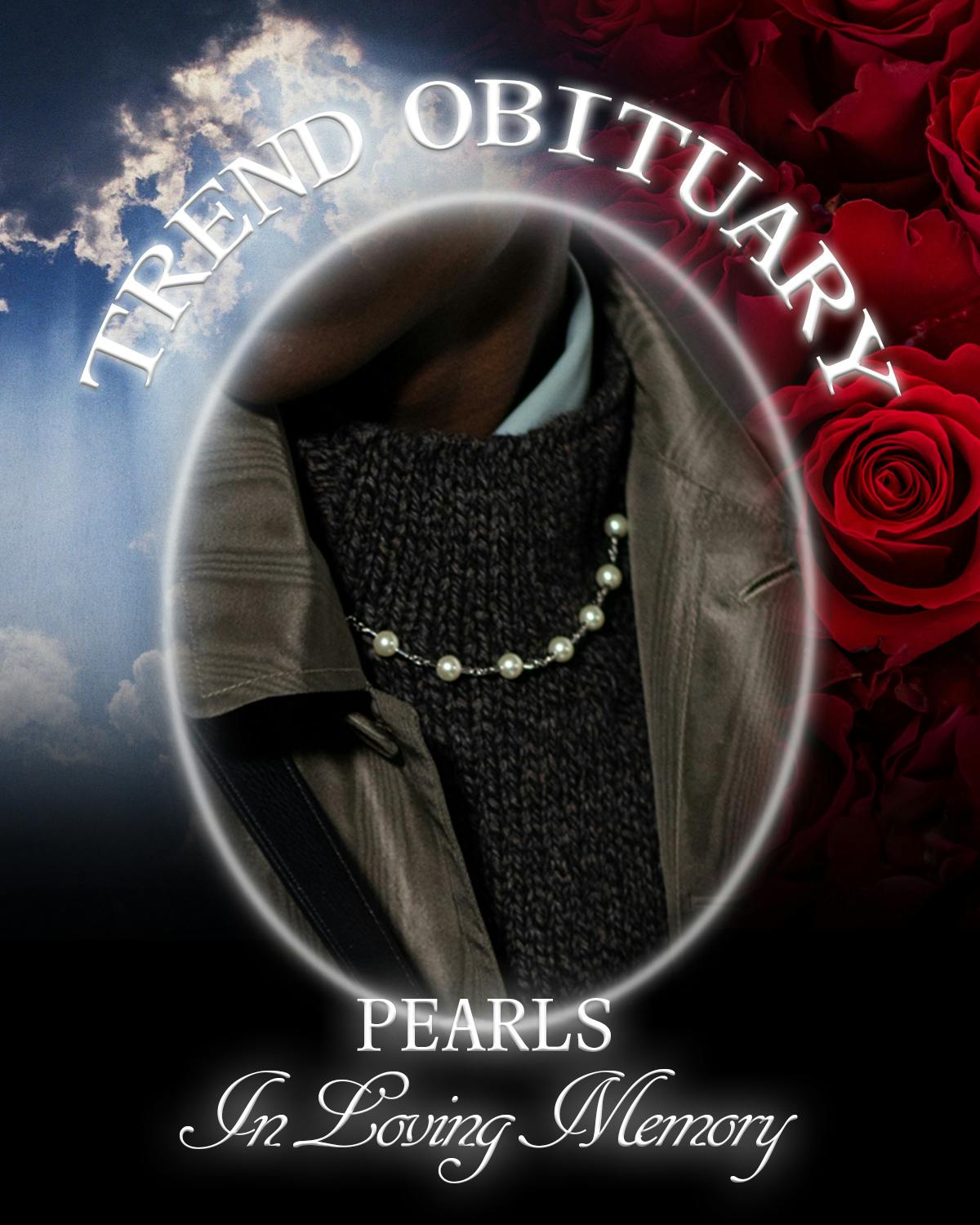 Countless trends in the ever-evolving world of fashion are worth celebrating. Some…. not so much. With our monthly Trend Obituary, we are laying to rest the aesthetic choices which should be relegated to the past.
Pearls, the trend which has died having ascended to superstardom in 2020, was described in certain circles as a "freshwater silver bullet" — a sardonic reference to their ocean lineage and how, according to some, the role they played in obliterating gender norms forever.
History depicts evidence of men in pearls from India, Greece, China, and Great Britain as far back as the 16th century. The milky little orbs, which are kind of like kidney stones for oysters when you think about it, emerged from the seas to leave their imprint on all aspects of culture. This included Rembrandt paintings, New Testament scriptures, and even mainstream hip-hop music. "First visit, I gave her a pearl necklace, next visit, I'ma need your girl naked," sang Travis Scott on 2018's "Skeletons." Although meant metaphorically, sources flagged this unsolicited co-sign as a nadir for the wider mollusk community.
But any sort of low moment paled in comparison to the joy of the highs, and in their later years, pearls experienced something of an Indian summer. Designers — from Dior to Casablanca to Gucci — added them to clothing for a pop of femme, albeit not always with success. Their appearances could feel forced, even gratuitous. "It's akin to a desperate pastry chef trying to save an anemic looking dessert by smothering copious amounts of tapioca on top," an unnamed friend revealed. "They were on there, but they weren't really there. The accessories realm was always home."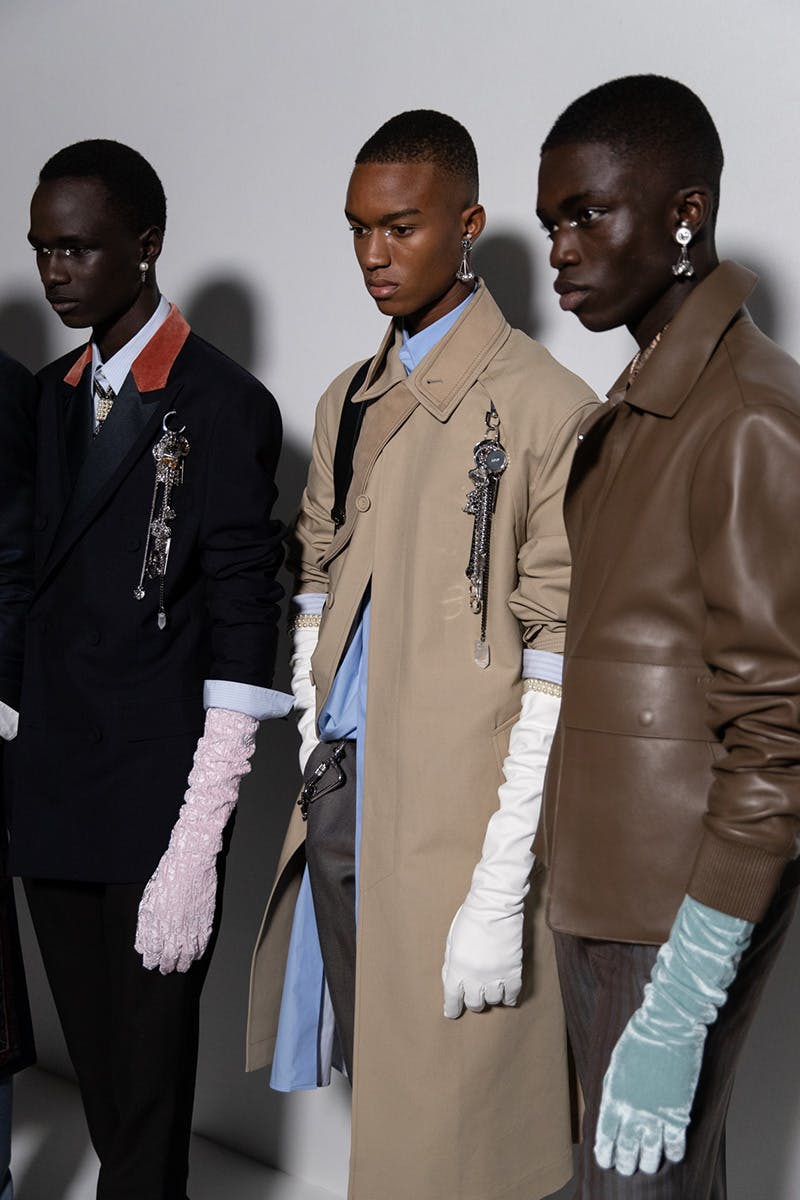 By 2019, baroque-style jewelry had become a go-to for the hip-hop world — not least A$AP Rocky, who resembled a stylish bottle of Pepto Bismol when he threw some under a tight-torso, wide-legged Loewe suit. It was Harry Styles, however, who took pearls supernova when he appeared at the 2019 Met Gala with a huge champagne rock dangling from his lobule. The deceased went from local support act to international rock idol overnight, appearing in the likes of Vogue and photographed staggering out of clubs worse for wear as if they were Kate Moss in the '90s. According to global platform Lyst, the search term "men's pearls" had increased by 17 percent year-on-year. It was a heavy burden to bear.
"Each man must kill the thing he loves," said Oscar Wilde, which was true of Styles and his favorite gemstones. Shortly after the heartthrob had incorporated pearl necklaces into his red carpet fits, they were appearing with the frequency of an awkward ex. Cheap plastic ersatz versions could be found on the wrists and necks of guys whose heart wasn't really in it — the kind that looked like they were assembled from one of those childhood arts and crafts kits. Its health continued to deteriorate, and family members finally turned off the life machine when tabloid media outlets began to band around the term "granny chic."
Affable and unabashedly frumpy, recent history will remember pearls as a gateway drug that allowed many boys to experiment outside their boundaries; the entry-level pawn to the infinite universe of genderless dressing. We applaud their progressive spirit, but mourn them as an aesthetic war crime that will forever be associated with lily-scented bingo halls. If there truly has been an ideological shift in terms of non-conformist fashion, then surely there's also scope to fuck with things a bit more? And besides, when so many people get in on something, it becomes a kind of empty signifier rather than an act of true subversion. Let us remember pearls by pushing the needle even harder. Chokers, anyone?