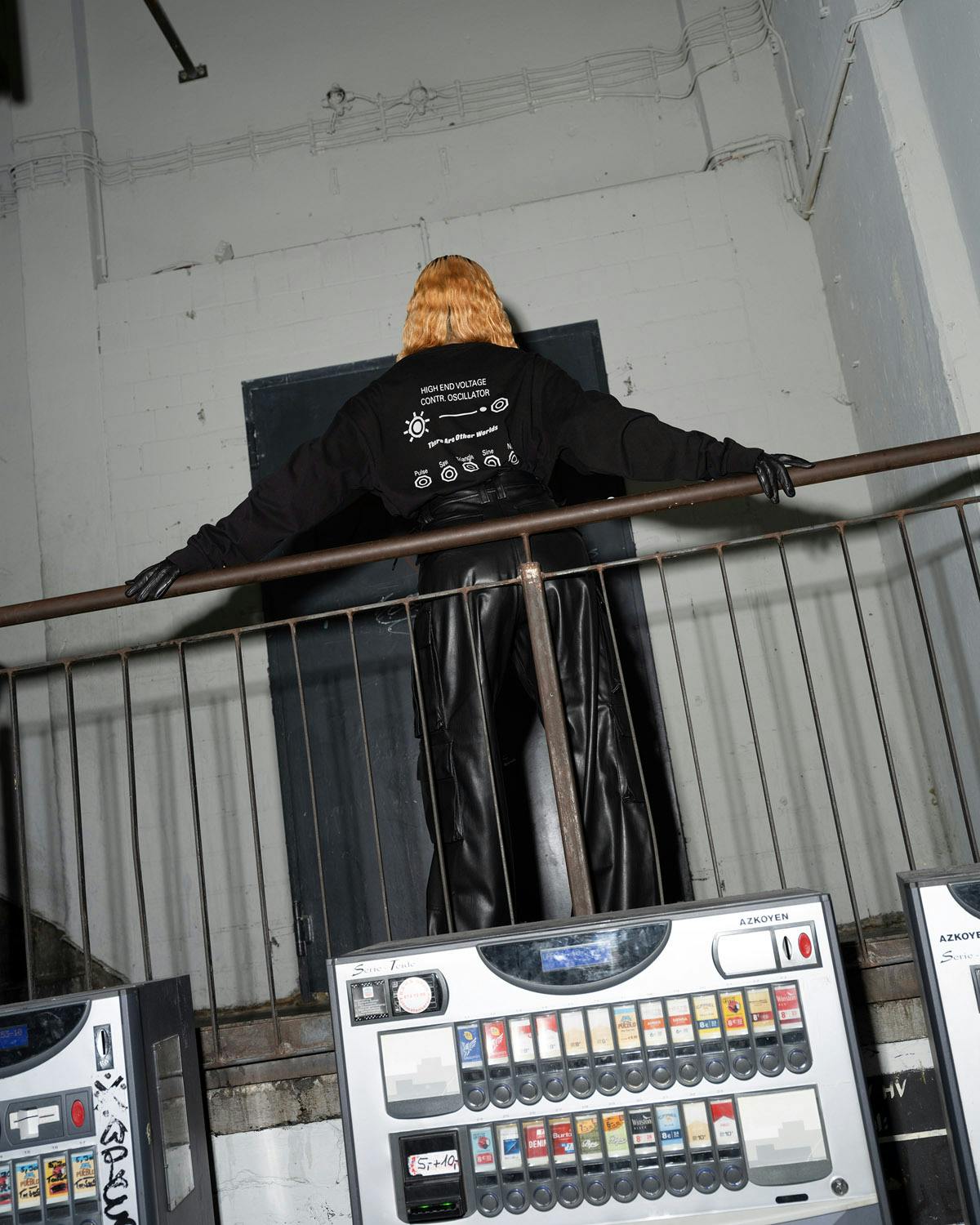 The third edition of BERLIN, BERLIN has arrived. From in-person pop-ups and parties, to exclusive content and products, we're delving into Berlin's creative culture. Explore the content here and browse the drops here. BERLIN, BERLIN is made possible thanks to support by the Berlin Senate Department for Economics, Energy and Public Enterprises.
For decades, below the streets of Berlin, a tangle of sweaty bodies have contorted in the darkness as a wall of music penetrated straight through to their bones. It's a tableau that has become synonymous with Tresor and come to signify the freedom (and excess) of the capital's vibrant club culture. From its first home in the shell of an old Wilhelmine-era department store to its current location in a formerly abandoned power plant, Tresor has withstood decades of change while carving out an international reputation both for the club as well as the record label.
In March 1991, as the dust of the crumbling Wall settled and East and West fused, the doors of Tresor were first cracked open. Named after the German word for vault, the famed club was itself built out of the ruins of the Ufo Club, a techno club accessed solely by ladder in the Dada-inspired gallery of Dimitri Hegemann and Carola Stoiber. It was in the department store's upper floor and sprawling underground vault that local DJs as well as Black musicians from Detroit like Jeff Mills and Juan Atkins were given a playground to craft the burgeoning sound of Berlin's music scene found a damp, dark home — and it's where Sven von Thülen first found his footing after moving to Berlin in 1996.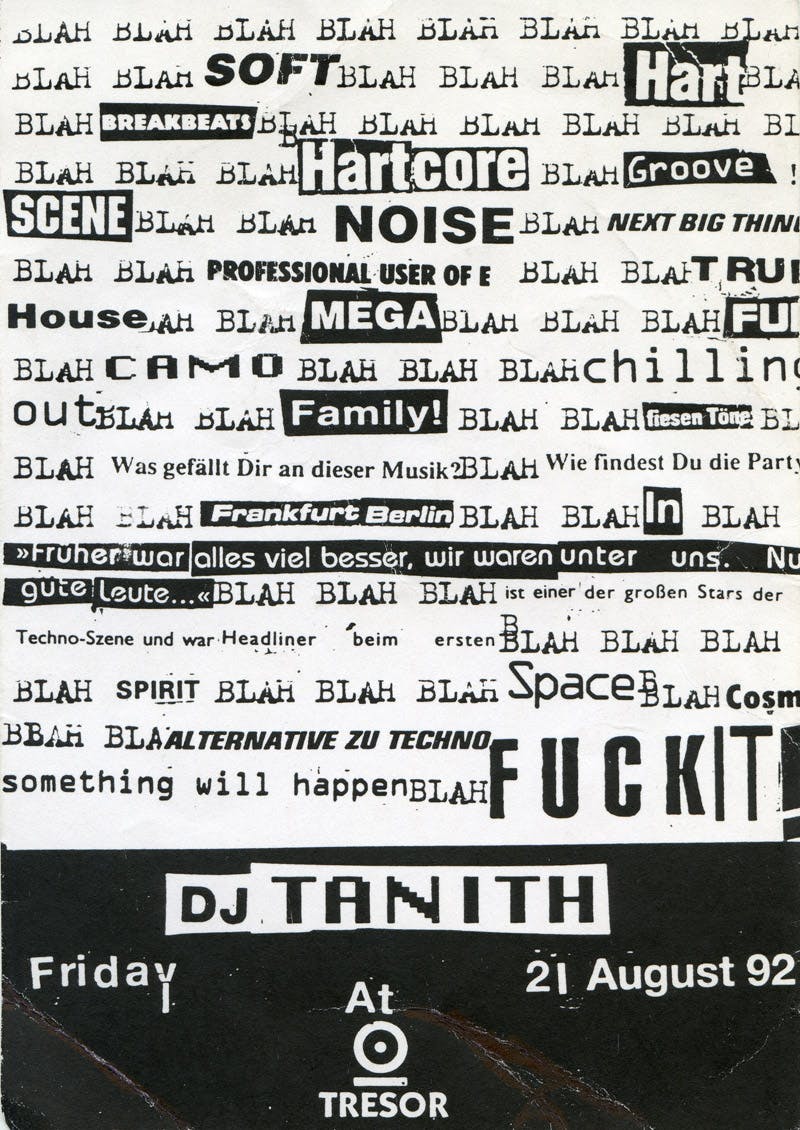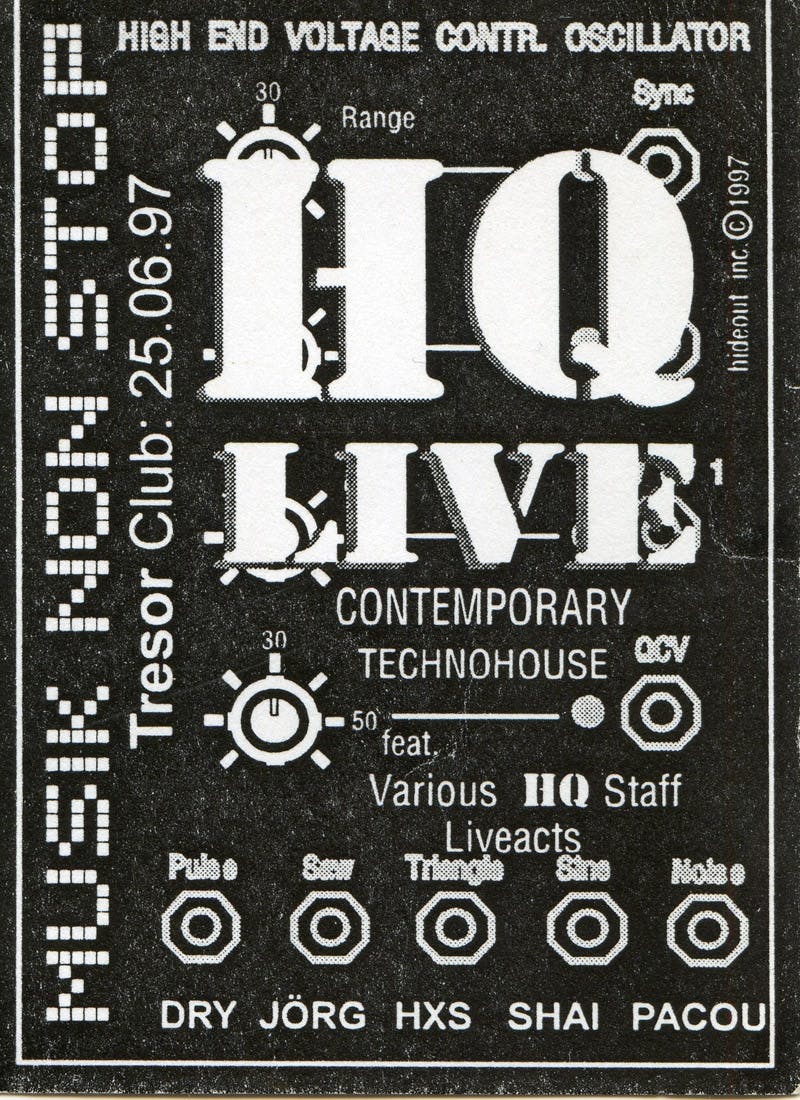 For the artist and historian, who co-wrote a book called Der Klang Der Familie on the rise of club culture in Berlin alongside Felix Denk, there was a natural pull towards Tresor in those early years. Before making the move to Berlin, von Thülen had lived in a former squat and played grimy venues with his hardcore band. "It's a real left wing punk city and all the cool locations are from that subset of underground culture," he recalls of his time in Bremen.
"Taking spaces and creating something in those spaces totally resonated with me." As with all good nightlife stories, von Thülen's decades-long connection to Tresor began with a chance connection. At a drum and bass club aptly titled WTF, he met a friend who spent the weekend afternoons cleaning Tresor. He had just begun to DJ and as the friend worked to clear out the dirt and grime from one of Tresor's infamous club nights, von Thülen plugged in the speakers and worked on his sound. When he wasn't tinkering with the booming sound system off-hours, he was diving into club nights at the venue.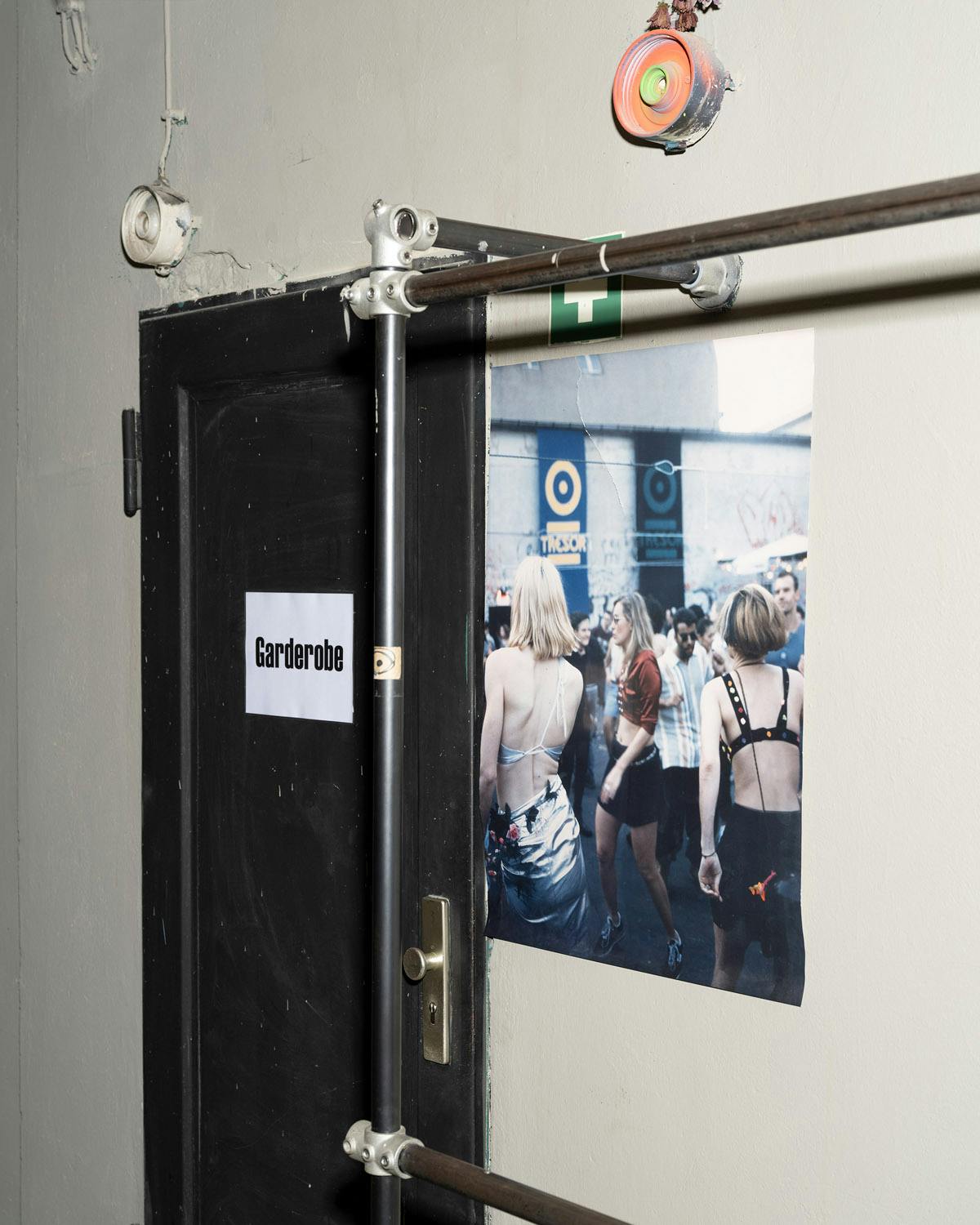 Shop Our Tresor Collaboration
While it was at the first location that he honed his craft, it has been the new location within the labyrinth of Kraftwerk that has occupied a special place in von Thülen's life. After the land where the first Tresor was located was sold to an insurance company in 2005, it would take two years for Hegemann and his team to find a new home for the now-famous club. The answer came in the form of a sprawling power plant long abandoned. After moving a couple of tons of steel from the original vault and all the lockers in the first location to the new space, as well as clearing out "at least 20 centimeters of water" by von Thülen's estimate from the basement, Tresor found new life with Kraftwerk Berlin in 2007.
It's been 15 years since the latest iteration of the club opened and, in that time, its footprint has expanded far beyond what anyone would've thought possible in those early days. Through a mix of art, music, and cultural events (as well as a tiny-but-loved club called Ohm), Tresor has withstood a shifting cultural landscape, pandemic, and the city's skyrocketing rent prices. With a booming record label that just released a massive 12-piece vinyl collection titled Tresor 30, as well as their huge "Tresor 31" exhibition to honor the club's legacy, all signs point towards a bright future for the techno club whose existence began in the darkness of a disused department store vault.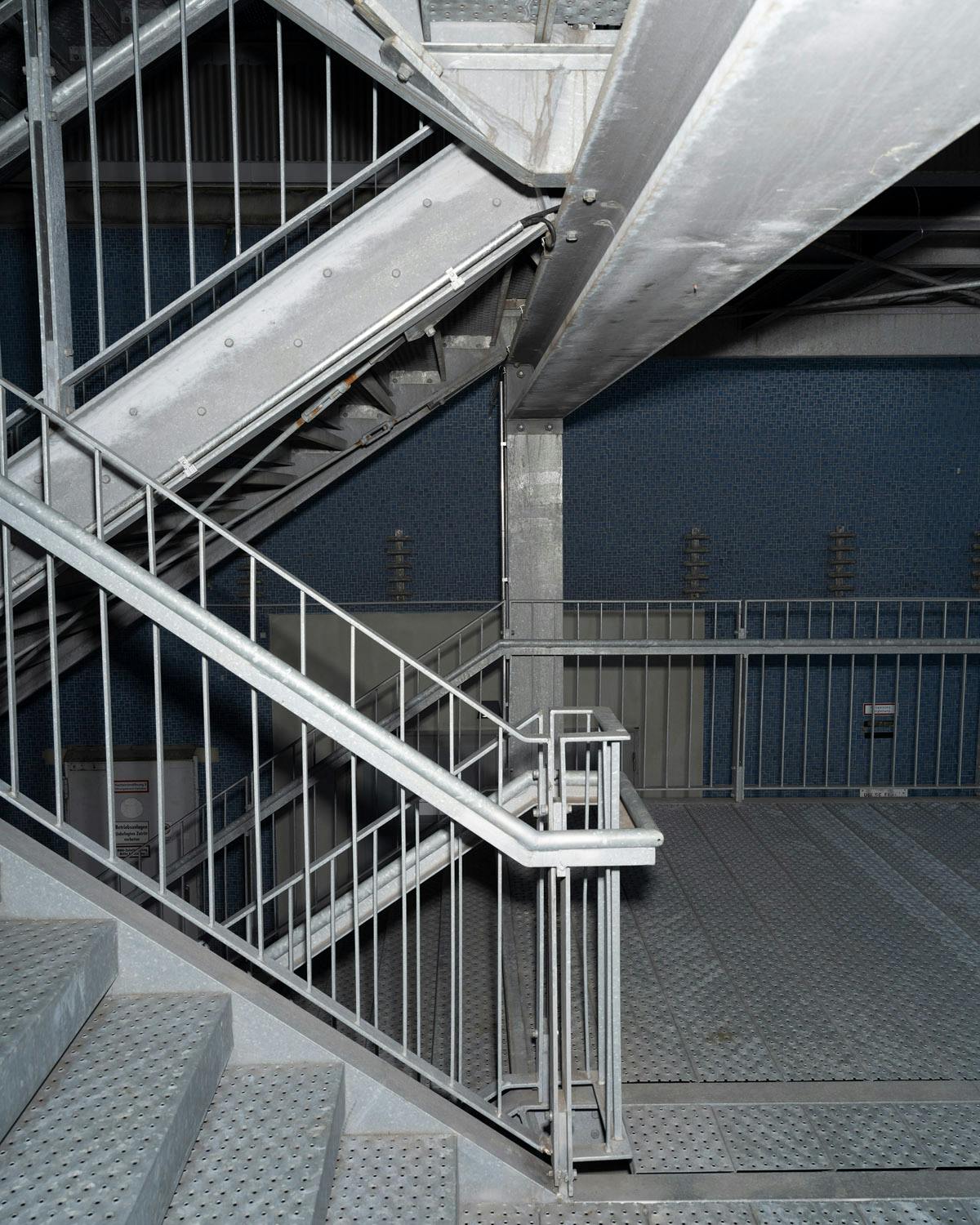 To celebrate Tresor's long history of bringing bone-rattling music to the masses and nurturing generations of artists from Berlin, Detroit, and beyond, we thought it only fitting to reach out and collab with the club. With our collaboration with the venue, we paid homage to the past and future of Tresor through a series of garments that tap into the pulsing heart of Tresor, including a reference to early club night posters from its early years.
For the launch of the exclusive collection, we caught up with von Thülen to talk about his work curating the Tresor exhibition, the rich Detroit connections within the record label, and his new role in helping to handle the club's legacy.
What is your involvement with Tresor now?
Before I became one of the curators for the exhibition, Paulo — who was the label manager who has stepped down after 10 years now — asked me to help with the book, True Stories. I was fact checking some of the intro stuff that Paul Kockenos wrote and I did a number of interviews for the stories. I also checked our Der Klang Der Familie archive for stories that we hadn't used; there were quite a few that we actually hadn't used. While working on that, Paulo asked me, "Hey, we are finally doing this exhibition. Do you want to be part of it?" And I was like, "Oh yeah, sure. I'd love to." And then I met with Dimitri and Lawrence and the others. Dimitri basically said, "You are the one. You're the curator now. You've been at the old club, you played the old club, you know the history. You've spent a lot of time and energy and researched this whole era. You're doing it now. You have to have an eye on everything."
That's a big responsibility.
He said, "That's a lot of pressure." And I was like, "Yes it is, if you say it like this." Having said that, it was such a team effort. To create something like that, you need a big team and it was such a joy for everybody. It was so much fun. Even with all the challenges that came up, it was such a good vibe. Everybody really helped each other. It was perfect. It was a really, really great experience. Dmitri is such an inspiration. Just seeing how he handles his legacy. Of all the original people, he's still the most involved and he's super interested in how he'll hand it over to next generation. He still has a thousand ideas a minute. It's very inspiring to see a 68-year-old gentleman to be so into the whole thing.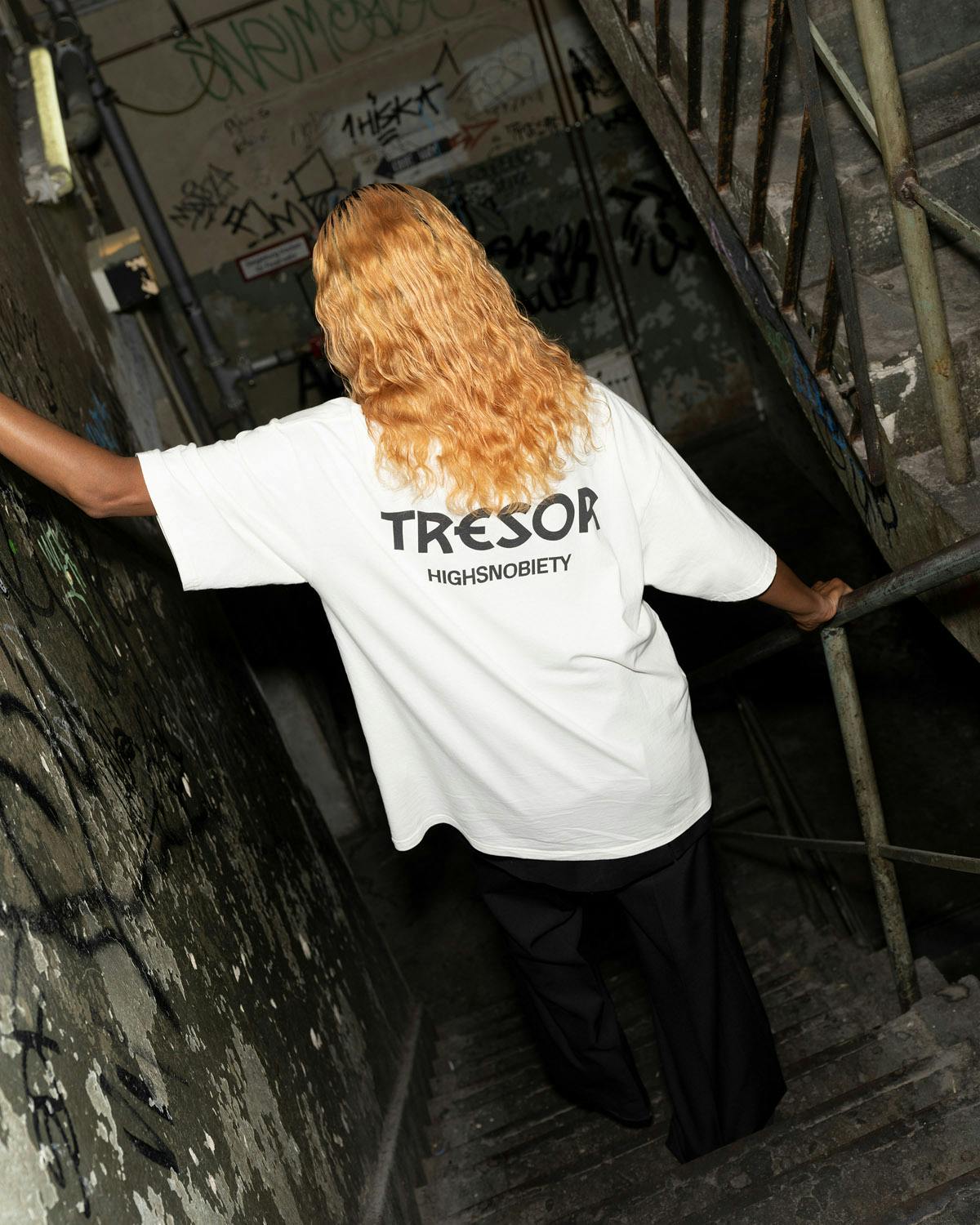 Now you'll have to take the reins a bit and help steer it.
Yeah. It needs new impulses to not become stale and there are definitely those impulses. Now, after this long crescendo of the festival, the challenge is to keep the momentum going and then add to that. That's what we have to do now. The thing we want is for Tresor to be not just a part of Berlin's history, but also of Berlin's present.
Looking back in time, Tresor appeared within a perfect storm of events — especially with the first location.
With Tresor, it was really perfect timing on so many levels. Everybody talks about the club all the time, which makes sense, but you cannot talk about the club without talking about the label — both reinforced the myth of the other. The Detroit connection is so important. I think that out of the first 15 records [put out by Tresor Records], 14 are by Detroit artists or with Detroit artists like 3MB.
In the very beginning, the techno of Tresor and the techno of Jeff Mills had just started. For a lot of people in Berlin, 1991 was a super important year for techno. Nobody cared about Berlin before. It didn't really have a DJ culture. There was no sound. And then Tresor and all these postindustrial clubs shaped the sound of Berlin. That was when people internationally took notice. Like, "Oh wow, this is something unique or specific to Berlin." The evolution of techno through the lens of Tresor — especially from early 1991 to 1995 — is really interesting.
In 2012, you said in an interview that the new Tresor location was "like a techno museum." Obviously that was 10 years ago so things have changed a lot, but —
Things have definitely changed. I know that Dmitri wasn't so happy about that because he took it as if it's dead, which I didn't mean at the time. Depending on what time you want to start categorizing techno, what your timeline is, it's been over 30 years. Clubbing as a cultural practice is part of mainstream culture. People know what it is. You don't have to explain anything. Whether you like it or you don't like it, you know about it. It's not like, "What? What are they doing? What's this?"
With Tresor, I think there's a lot of fresh energy there right now. There are a lot of young artists. I mean, you cannot reinvent the via wheel, right? But a lot of stuff that sounds really fresh today has different influences or puts them together in a new way. That makes it super interesting and unique. Even the compilation, for instance, had the perfect balance of legacy and forward young artists in a musical conversation.
How did the exhibition, "Tresor 31", come together?
The idea for the exhibition was already a little old. I remember Dimitri telling me about it in 2018 or 2019, but then COVID came so that changed everything. When I joined the team, there was already a basic idea and the dates were already set. It was going to be from early July through August. Adrianna [TK], who was the other curator, had already contacted a bunch of the artists that participated and whose works were specifically commissioned for the exhibition. It took me a minute to get a feeling for the whole thing because, walking around, Kraftwerk is such an imposing space. To conceptualize things and then try to transfer them into Kraftwerk at the very beginning was a little challenging.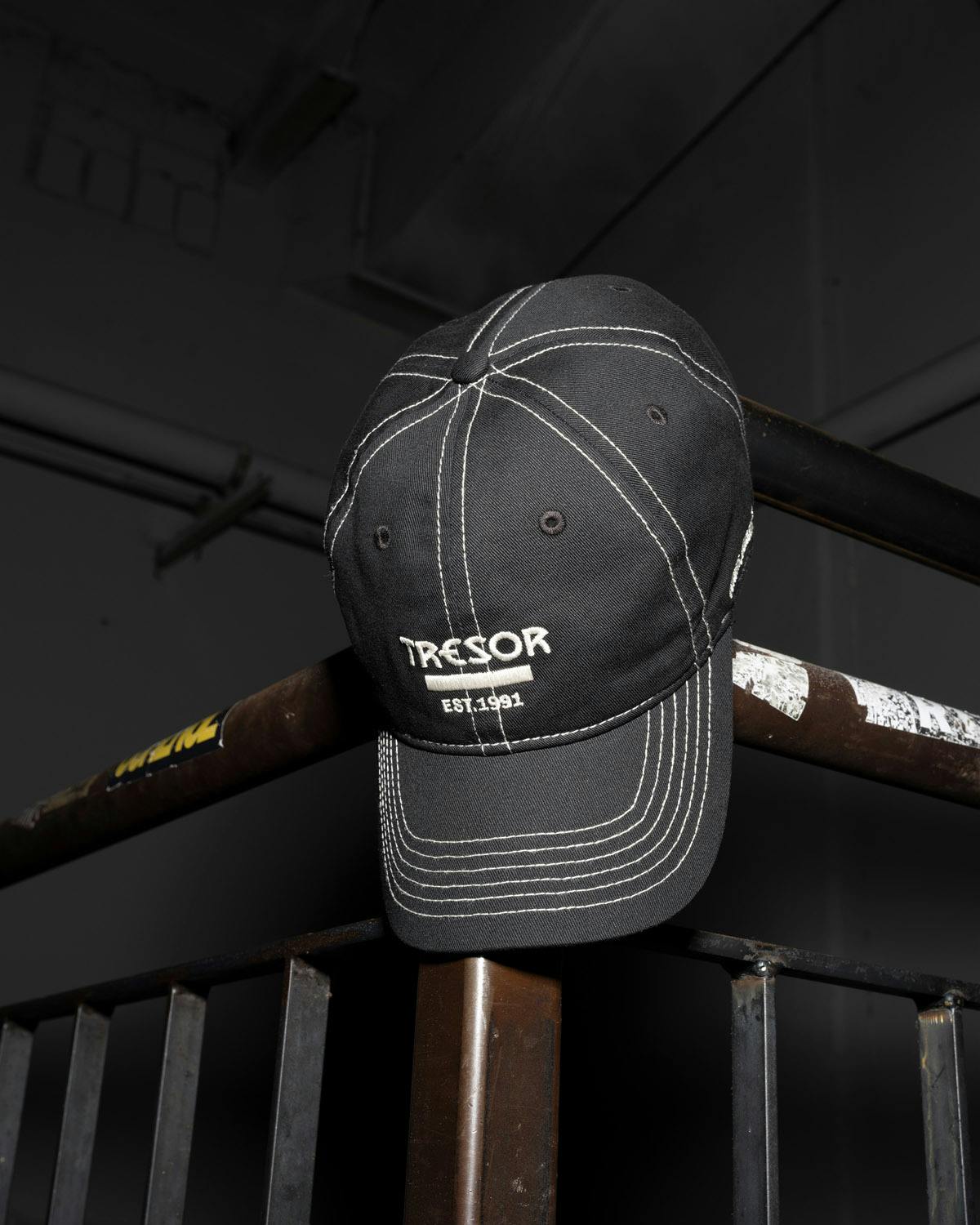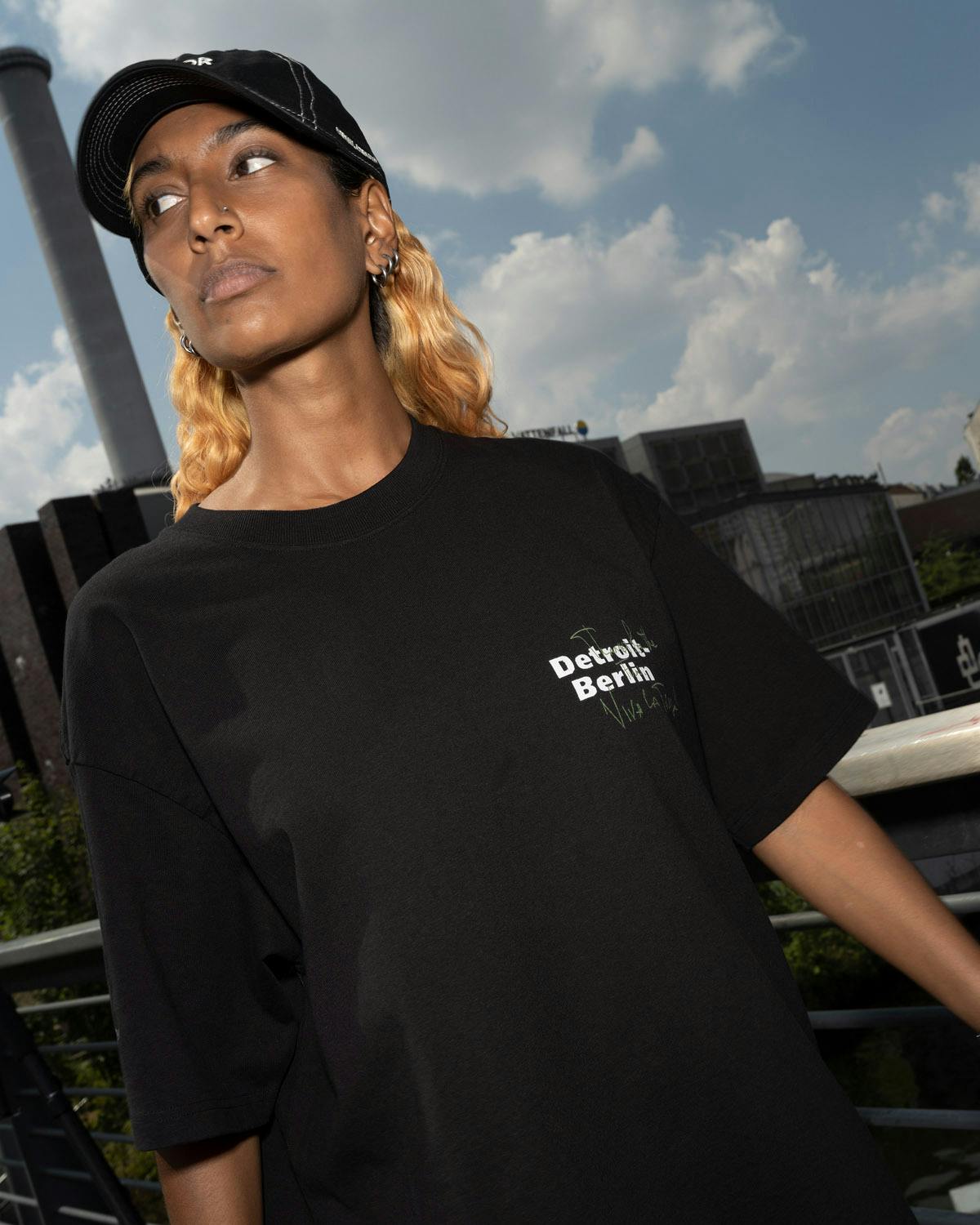 Berlin is changing quite rapidly. How do you see the future of Tresor heading in the next five years?
With all the other crises we have, it's hard to tell where it's going. I don't know. I think the foundation for culture as a whole is very, very strong in Berlin — more so than in all other German cities, at least. Even though when push comes to shove, there's still a lot of decision-making people who don't give a shit about club culture and don't see the necessity of it, it's still a really important economic factor for the city. There are a whole bunch of people who definitely acknowledge that. I think the most important thing is the spaces.
If, for whatever reason, a club like Berghain or Tresor closes, it's hard to imagine new clubs like that opening up because of the scarcity of big spaces like that in Berlin — or at least in central Berlin. We'll see. We are in a challenging time. A lot of people who worked in different positions in a club, or generally in nightlife, have left because of COVID and the lockdowns. Like, "Yeah, this is too insecure or not stable enough," which it was before. I really hope that we get through the fall and the winter without any clubs closing.
For you personally, why is club culture and what you're doing with Tresor is so important for you?
I only have cliché answers. It is the communal aspect of it. When I was younger, I was basically living in clubs. Now I'm a little older and I have a daughter. It's a little different. I have things I have to take care of. It's the freedom of it. Even though clubs are economic machines, they still give you a sense of belonging. This resonates with me. It's ours in a way. Even though it definitely changed from the '90s to now. The communal aspect and the cathartic aspect of being on the dance floor and just losing yourself in the music with people around you is just beautiful. You just need the bare essentials and to focus on the music. Then you can meet other people and you can meet yourself in a very unique way. That's still exciting after all these years.