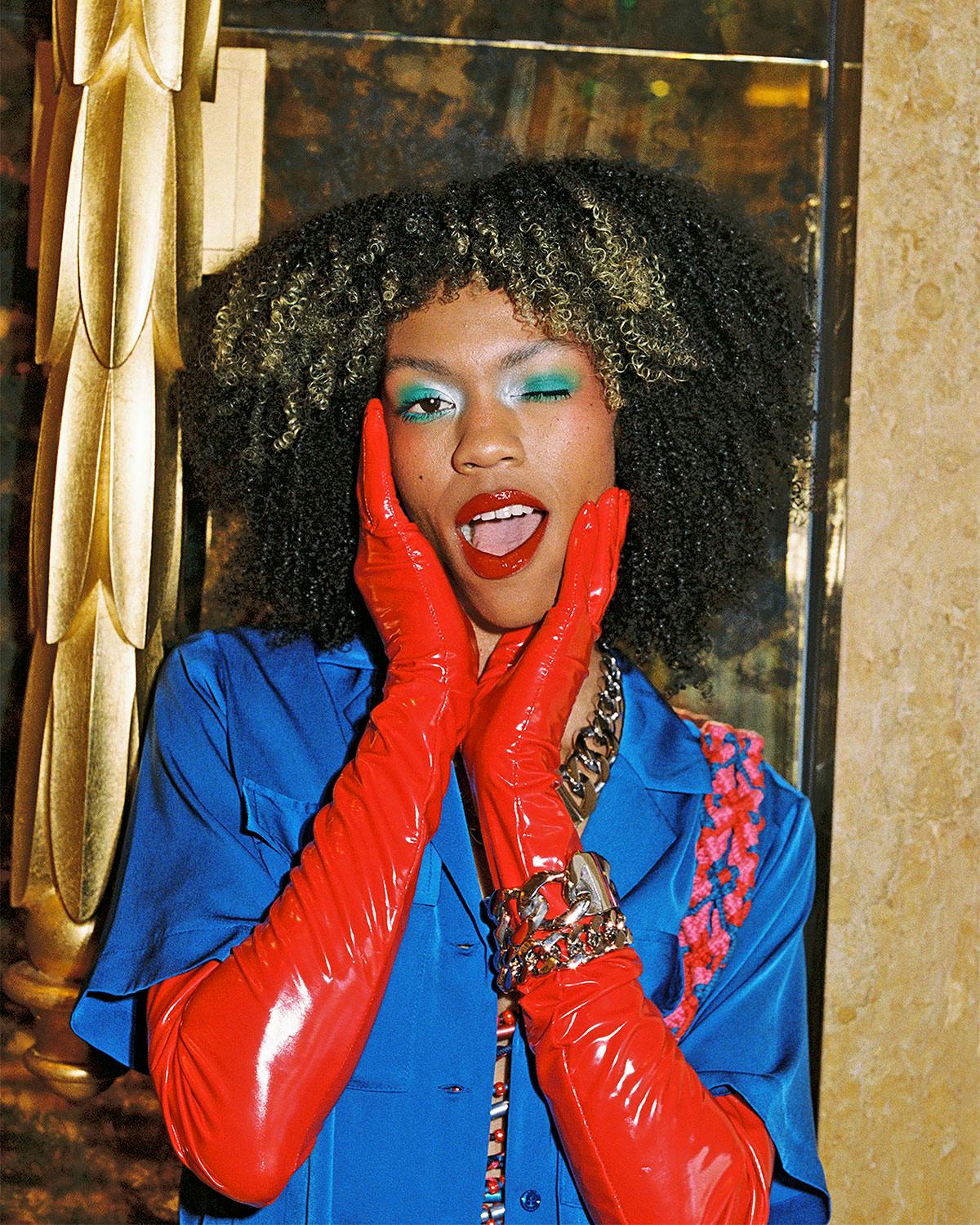 In this FRONTPAGE interview coinciding with our Highsnobiety Sports initiative, we get inspired by America's top female high jumper and burgeoning fashion icon, Vashti Cunningham.
Vashti Cunningham believes in the power of visualization. By imagining what she can do in both the present and the future, America's top female high jumper brings those possibilities to life and sets herself up for success. When she's getting ready to jump at an event, she doesn't speak to anyone; the time for pleasantries will come after. Rather than greeting her fellow competitors, sharing laughs and hugs, she keeps to herself instead. She goes into her own world and charts her path to a win.
"I'm just trying to visualize myself going over the bar clean and having no misses," she says. "Because such a big part of the competition is if you go clean."
Her focus (and refusal to smile) is sometimes interpreted by commentators and outsiders as evidence of her being mean, but that's far from the truth. Outside of competition, she is a very cheerful and open person. I notice this firsthand when our Zoom call started 40 minutes later than planned, but when she appeared on screen, she was beaming. She had just come home after traveling and competing and was wearing a tank top, her hair big and full with strands of blonde dangling from the front. As she set up for the interview, she sat down in front of a row of Hello Kitty plush toys.
"I've loved Hello Kitty since I was a little girl," she explains. "I just remember my mom, we would go to the mall, and she would always take me into the Sanrio store and let me buy all the little tiny erasers, pencils, notebooks, pencil bags. It's something that is comfortable to me, and I love it."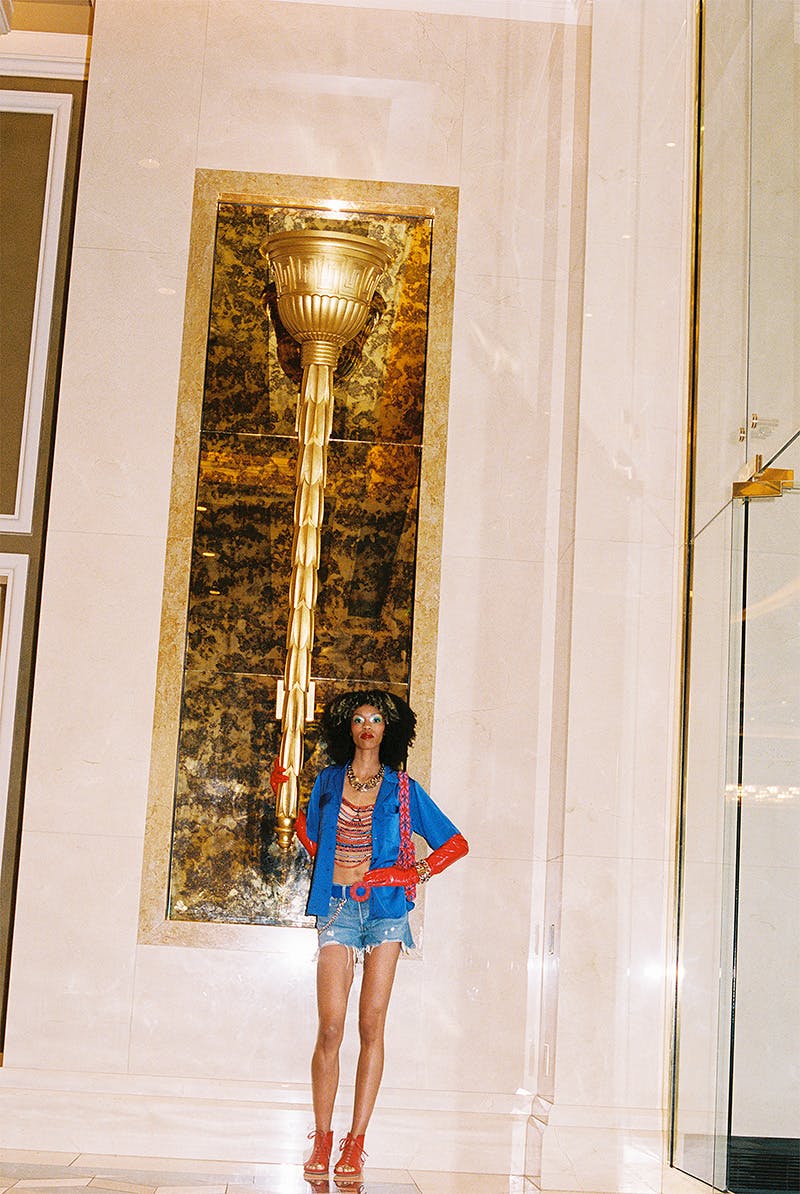 Sanrio has sent her packages full of Hello Kitty items before, including ones for her to clip on her bags. She doesn't believe in luck, so the clips aren't used for that purpose. But they do make her feel good. They make her feel on point. "It's like taking a little piece of me wherever I go," she says.
Based on her many accomplishments, she doesn't need luck. Her ability to visualize and execute has led Cunningham to dominate the United States scene in the high jump. Only 24, she has ten national titles and is fourth on the all-time American performer list, with a personal record of 2.02m/6-7.5. She placed 13th at the Summer Olympic Games in Rio de Janeiro in 2016, which she qualified for a month after graduating high school. She earned a bronze medal at the 2019 World Championships, and then placed sixth at the 2020 Tokyo Summer Games.
She says that being a high jumper felt like destiny, but there was a time when she was young where she was attracted to other sports. Born to Randall Cunningham, the legendary NFL quarterback whose highlights could seem like something out of a futuristic video game, and Felicity de Jager, a retired ballerina who performed for the Dance Theater of Harlem, she had the background to be great at whatever sport she pursued. That sport for a young Vashti was basketball. And she would have gone down a different route had her father not stepped in after seeing her greatness elsewhere.
"When I was younger I thought I was going to be in the WNBA. I loved basketball more than any other sport," she says. "When I got to high school, my dad gave me a decision of choosing two sports. Obviously I chose basketball and track, and he was like, 'No, you're going to stick with volleyball and track.'"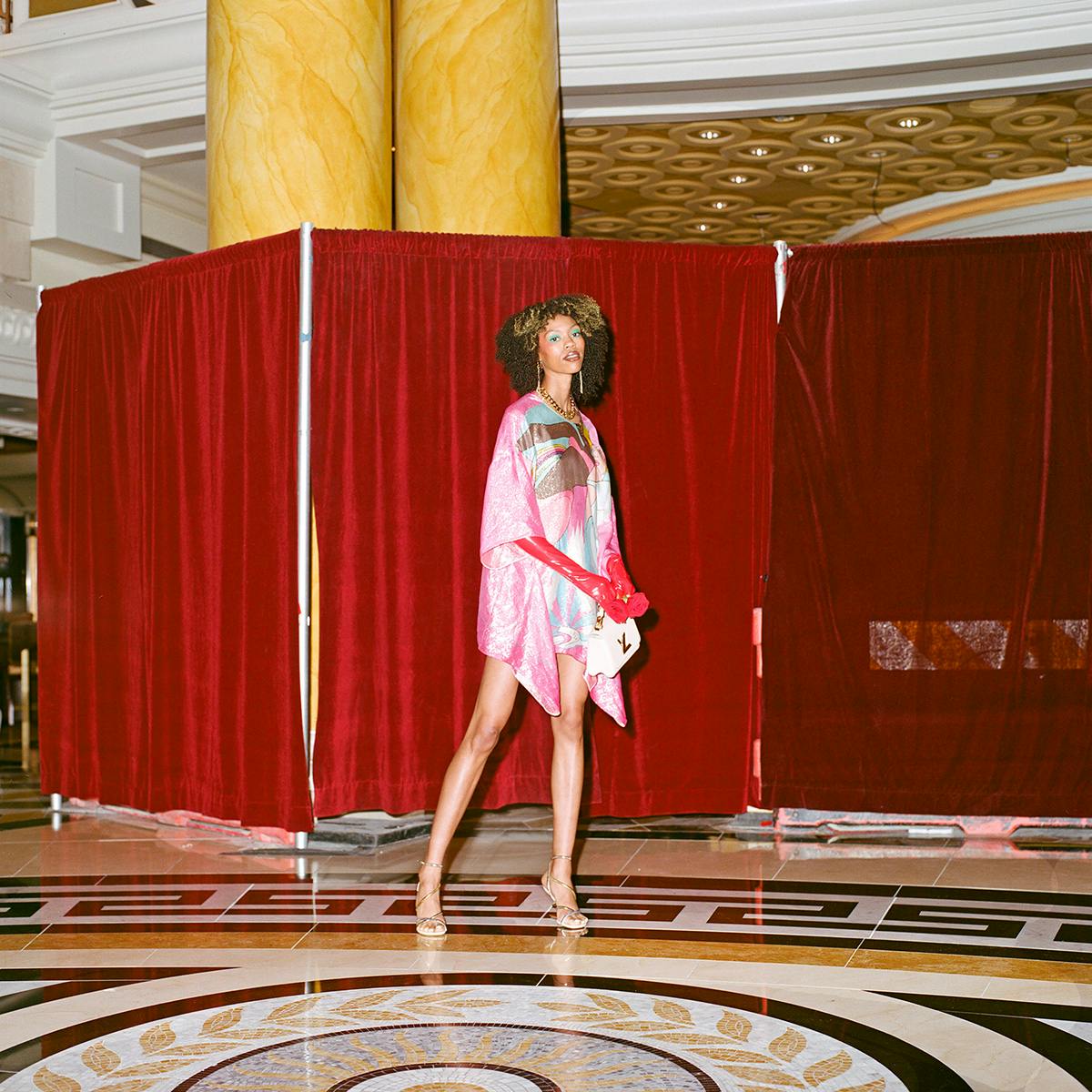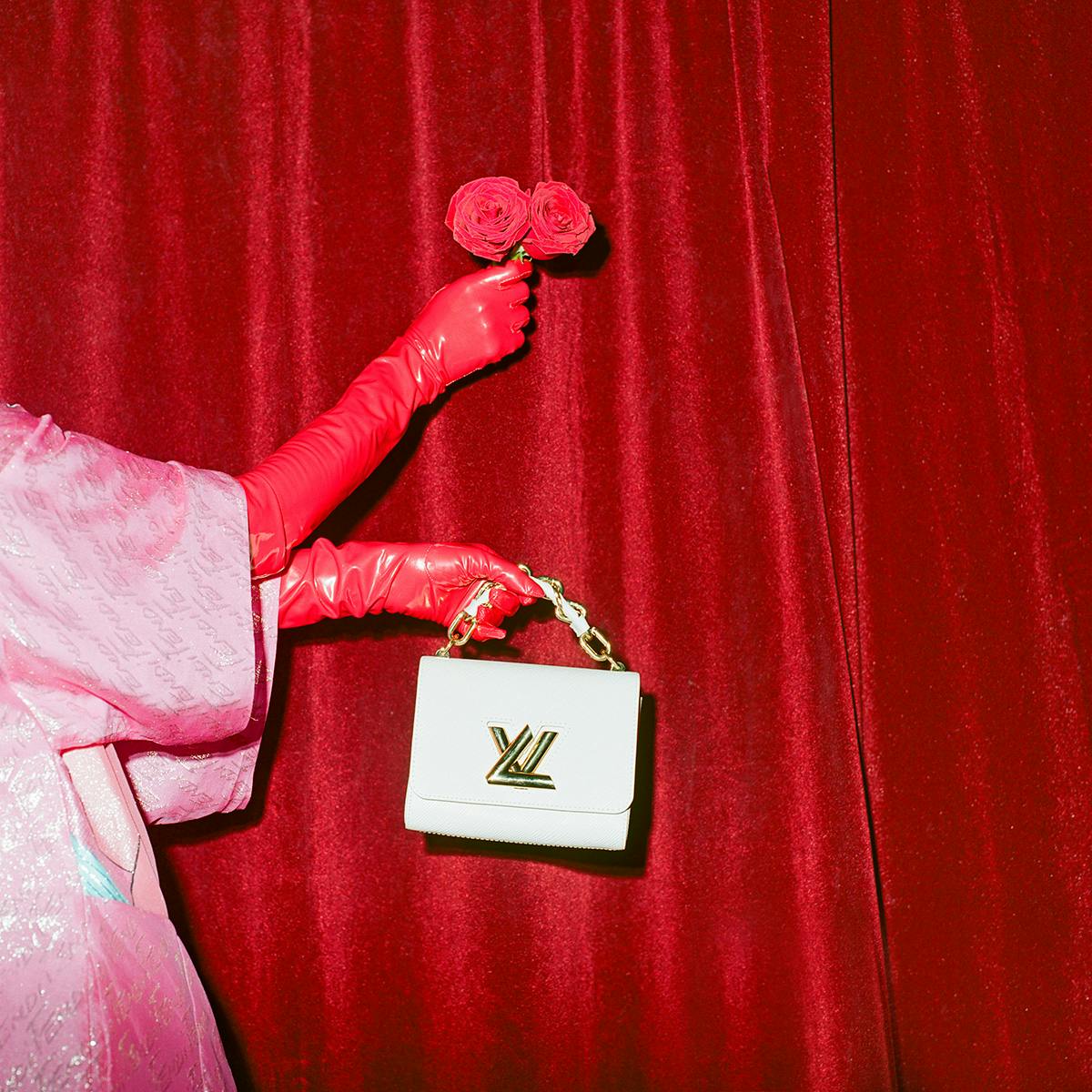 As it turned out, she was never able to join a club volleyball team because she had track in the summer. So she went from a two-sport athlete to focusing solely on track. By the time she was a senior in high school, she was the best female jumper in the country. She got volleyball and track offers from many colleges, but decided to turn professional instead.
Throughout her journey, her father has been by her side. He's not just her father, but her coach as well. That relationship has been as beneficial as it has been occasionally straining. From her teenage years, he has been all in on her success, which meant that she was prevented from hanging out late with her friends. She spent countless hours watching films of her own performances as well as those of her rivals. Sometimes she would come home at 9pm as he ordered, only to have to sit on the ground and watch clips until midnight.
"He's the type of person where he's going to completely be on his 10 toes and know everything he needs to know, before he tells you what he thinks," she says. "I think that in the process of him showing me all this film, not only was he trying to teach me these things, but he was also teaching himself, so that he could be the best coach for me."
Her father helped her reengineer her training strategy in an unconventional way after she had surgery to remove a bone spur from her ankle before the 2019 season. Now she doesn't jump much in practice. Sometimes she only jumps once before a track meet. She had some hesitation about the change at first, wondering if she would have the muscle memory of jumping when she had to perform, but it has paid clear dividends. She got over her nervousness by putting faith in God, and her father, who is also her pastor.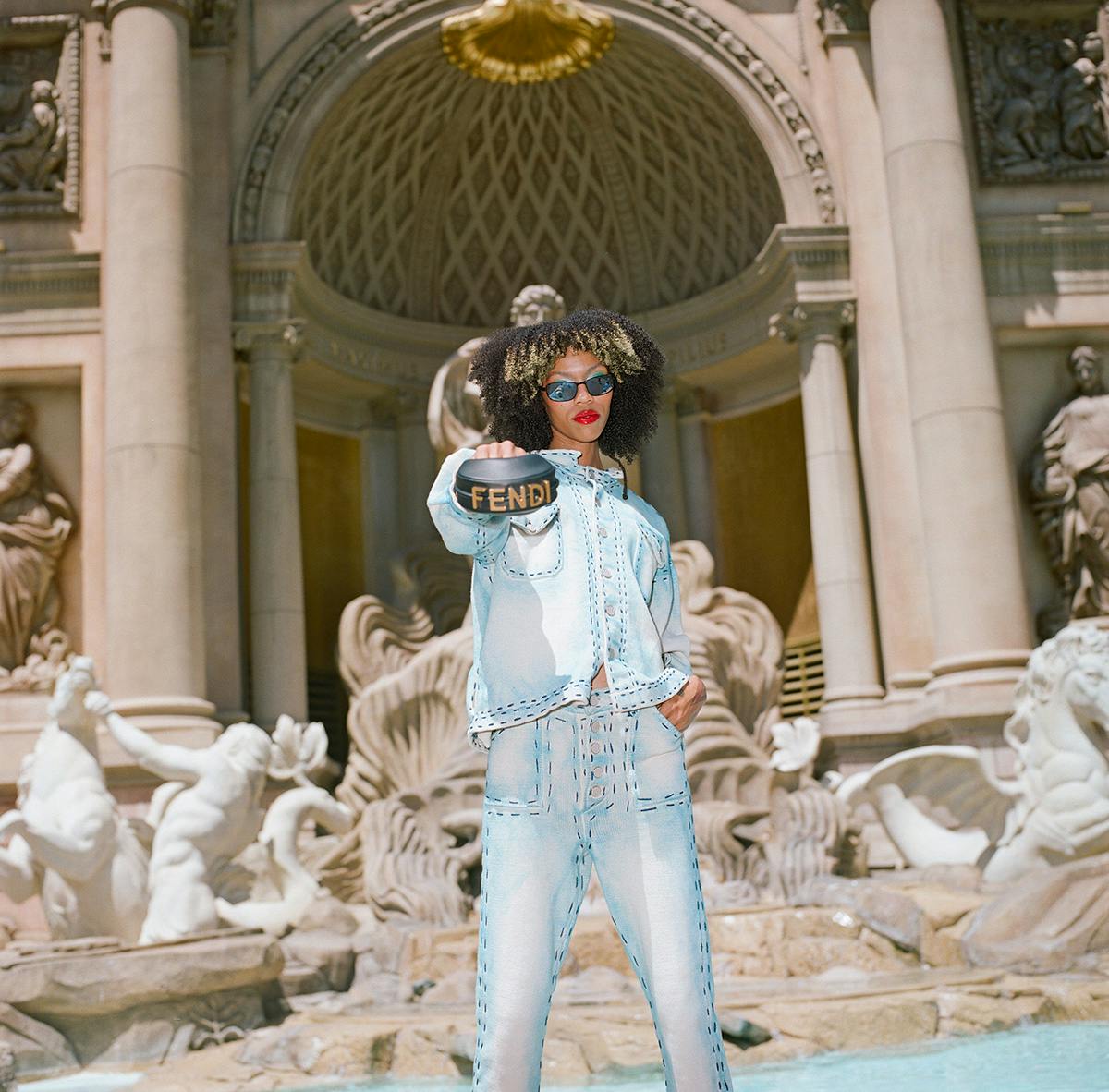 "It was really trying to have faith in God and trust that he's bringing me where I'm going for a reason, and also have trust in my dad," she explains. "He's trying to preserve me and keep me in the sport as long as I can."
The faith and relationship with her father became less overwhelming when she managed to move out on her own. It was a key moment in her life where she was able to gain a sense of freedom and independence. It was hard for her father to let her go, but she forced him to trust her as she trusted him – they both wanted the best for her, but she needed her own space and control over her life.
That independence has let her explore the interests she has outside of track, like fashion and photography. She has held her own shoots and wants to be a photographer for National Geographic after her track career. She is also constantly creating new pieces of clothing to wear herself, pieces she's sure no one else is going to wear. She first developed an interest in fashion when she was in middle school and had to wear uniforms. She treasured the days when students would be allowed to dress freely, and she would stay up all night coming up with ideas for an outfit that no one else would be wearing.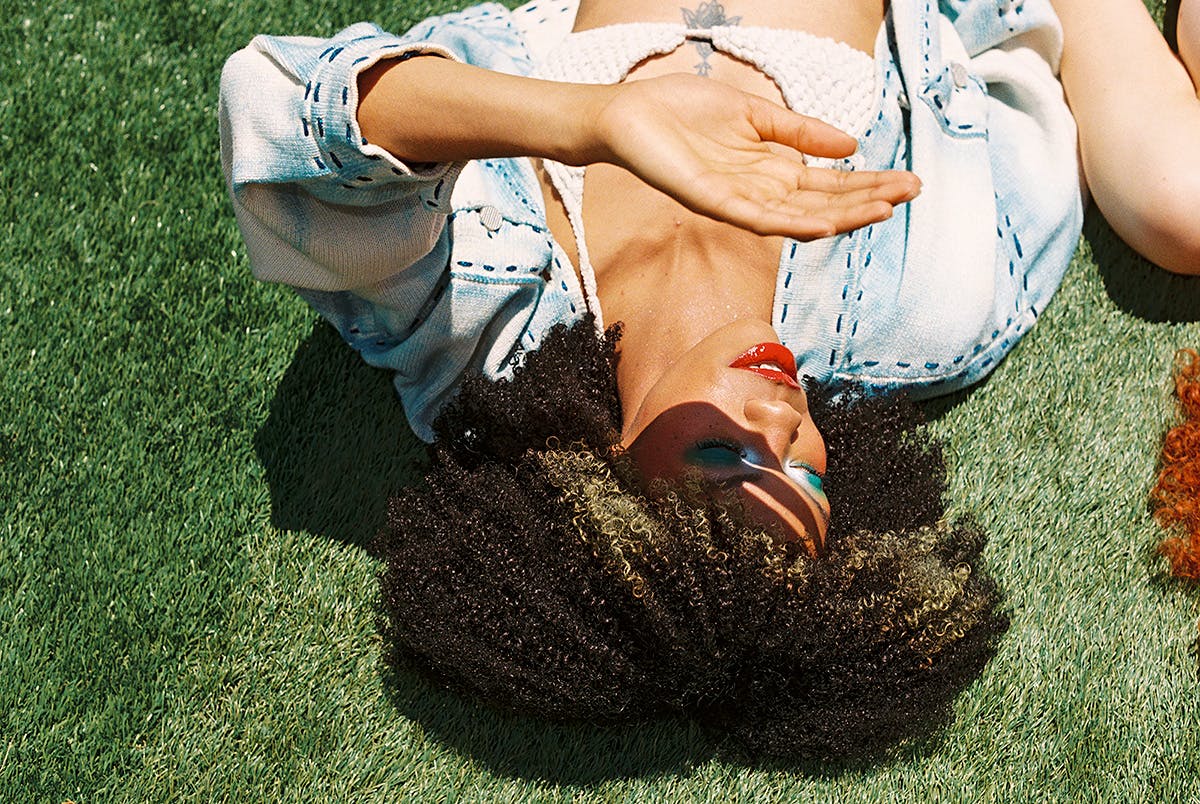 "That started from me going to Goodwill," she recalls. "I used to shop at Urban Outfitters a lot. And the more that I was shopping there, I refused to wear the stuff that's on the floor because somebody else was going to get this. But the sale room was stuff that nobody wanted. So I was like, 'Okay, let me go to the sale room.'"
Her love for fashion grew even more when her representative called her with an offer that seemed surreal. She was asked to walk for Virgil Abloh's Off-White Spring/Summer 2019 collection at Paris Fashion Week. She accepted immediately. Being in the hustle and bustle of Fashion Week was exhilarating for her, and she felt alive in the professional setup of the event, where everything had to be perfect at every moment. Beyond the event itself, she was also thrilled to meet Virgil Abloh in the flesh.
"Meeting him was eye-opening for me because he was a real person," she says. "You could see how his mind was working. I could see right through it. I could see that he's worried about this, and doing this or that. But he also had the time to come up and talk and be a good person. That was important to me."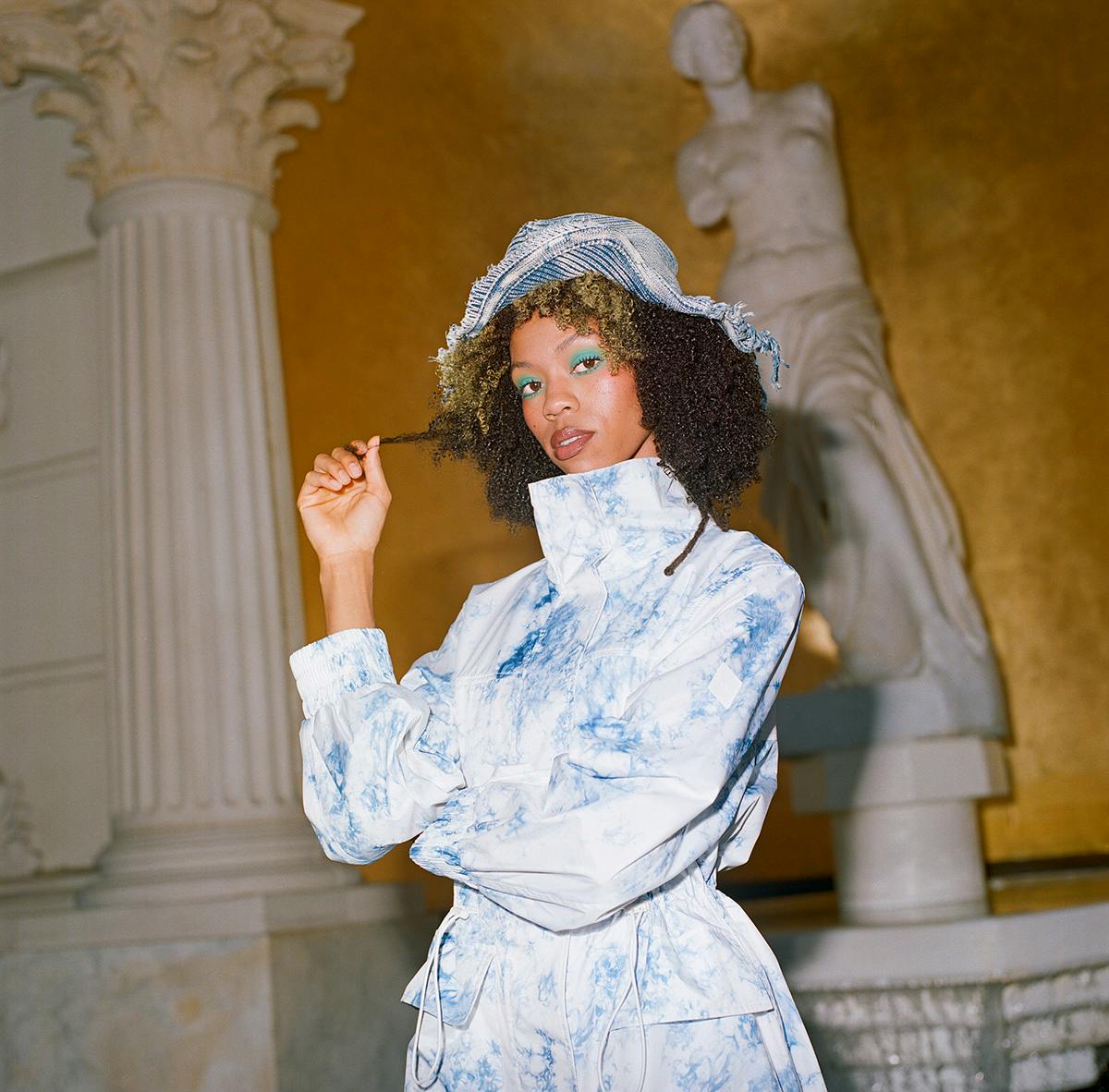 Walking in Fashion Week inspired her to visualize herself as part of the fashion industry. Not necessarily as one of the models, but as someone who runs the show in the same way that Virgil did. But fashion will have to wait for now. Like the pleasantries during her track events, it will come after she does what she wants – and needs to do – in high jump. Right now, she's still manifesting herself achieving her high jump goals.
"Right now, I have plans, but they're just stuck from track because I'm in the midst of my season and I'm traveling," she says. "I think that I'll be able to move into that area a little bit more. But definitely, I want to be on the medal stand in Paris for the Olympics, that's my goal."
Highsnobiety Sports is our week-long exploration of the intersection between sport and style. Head here for the full series and check out exclusive drops via our online store.