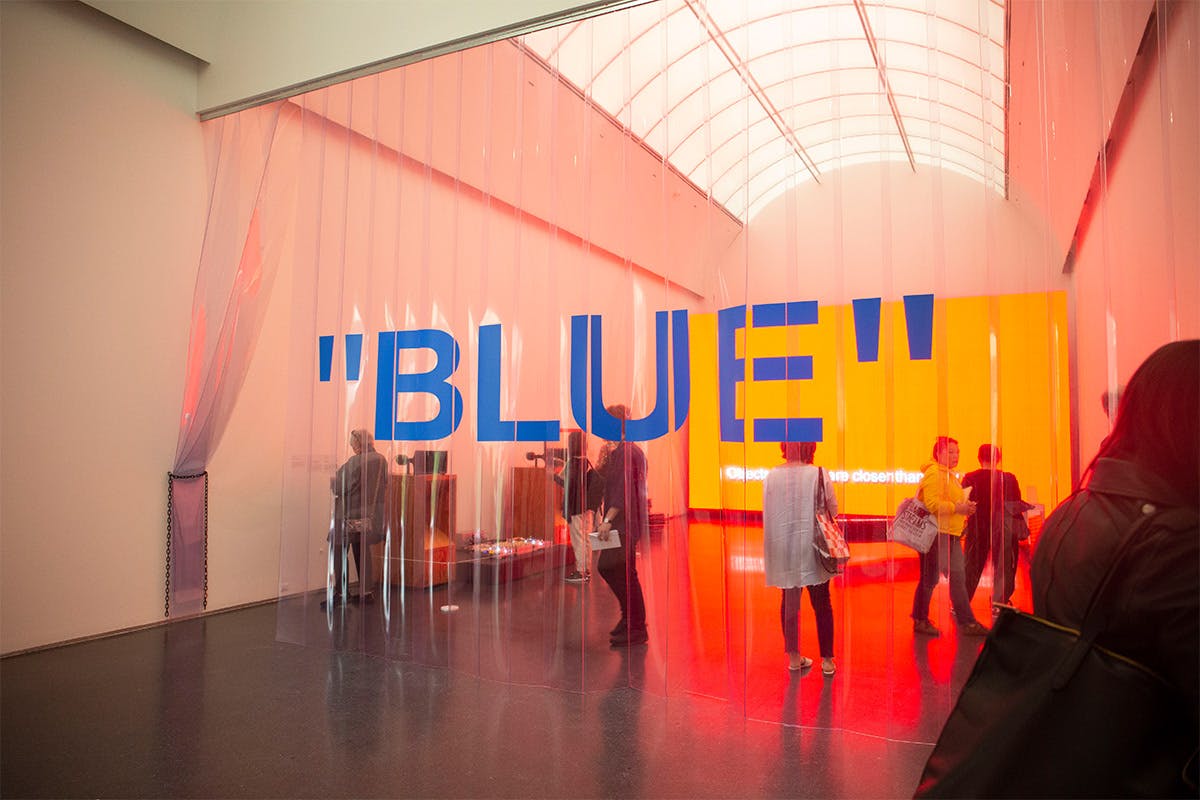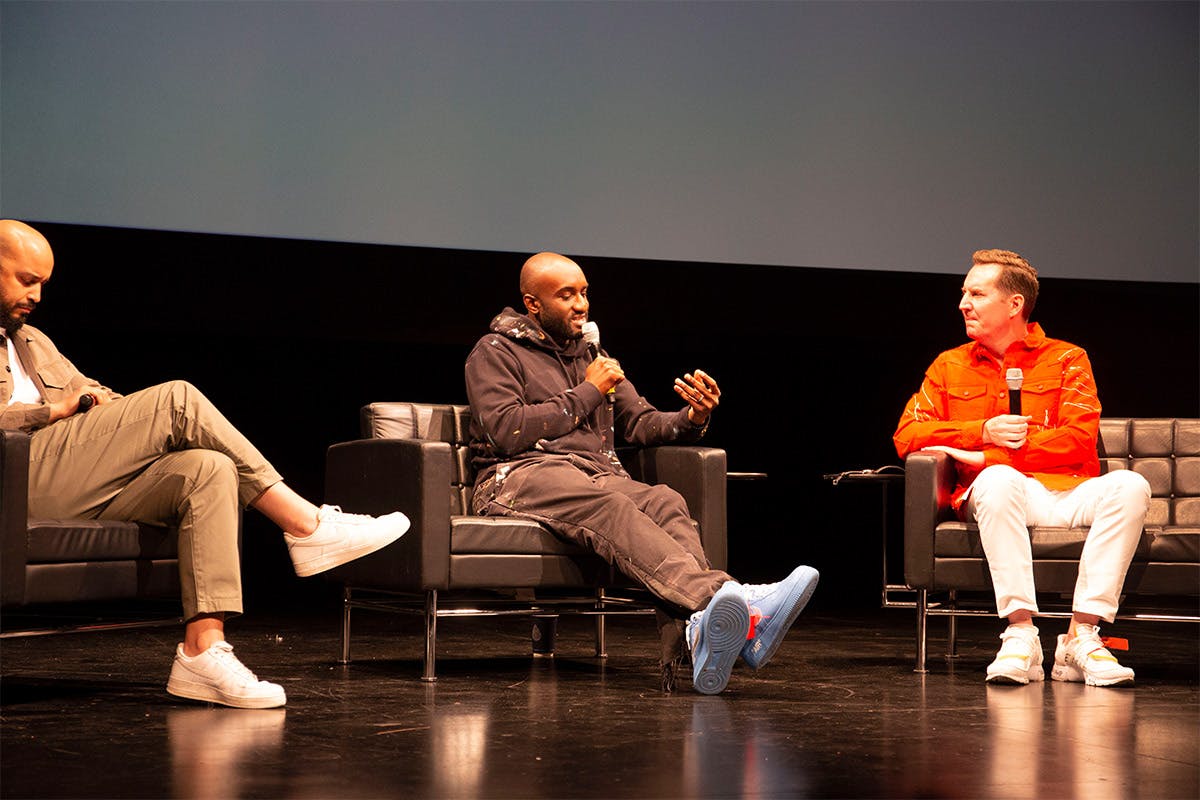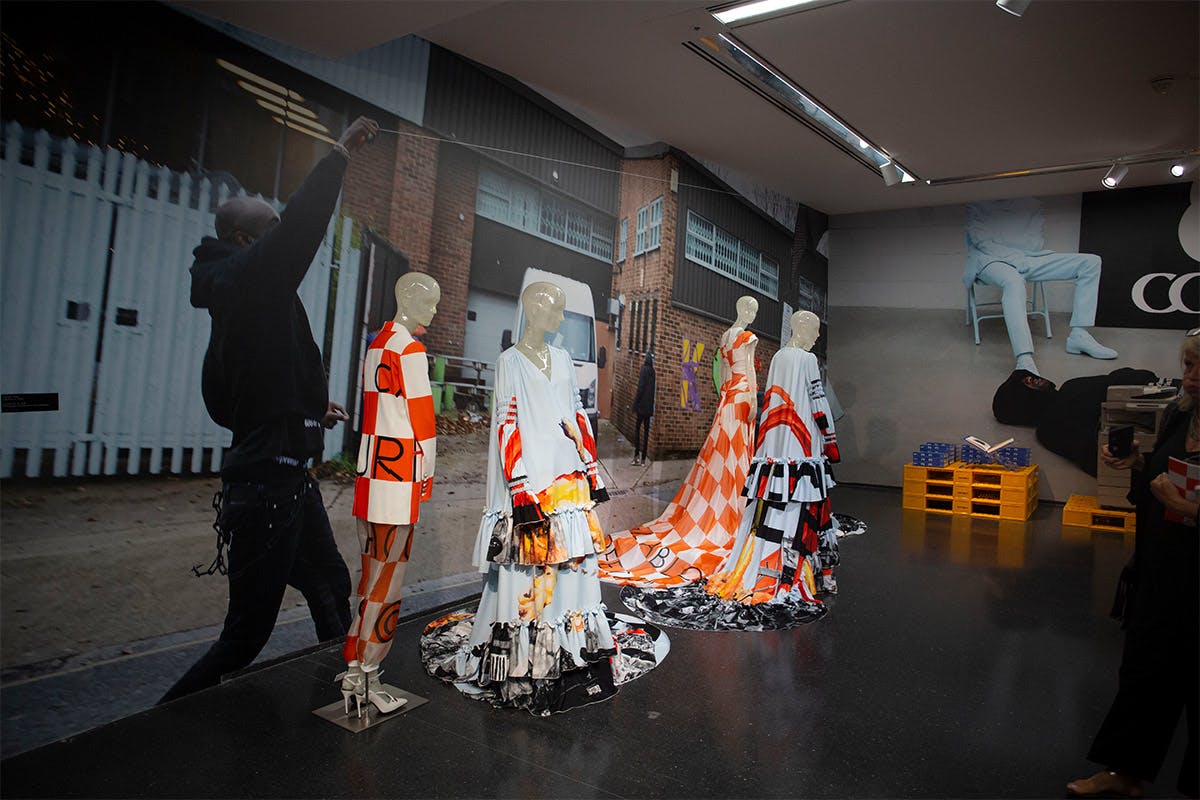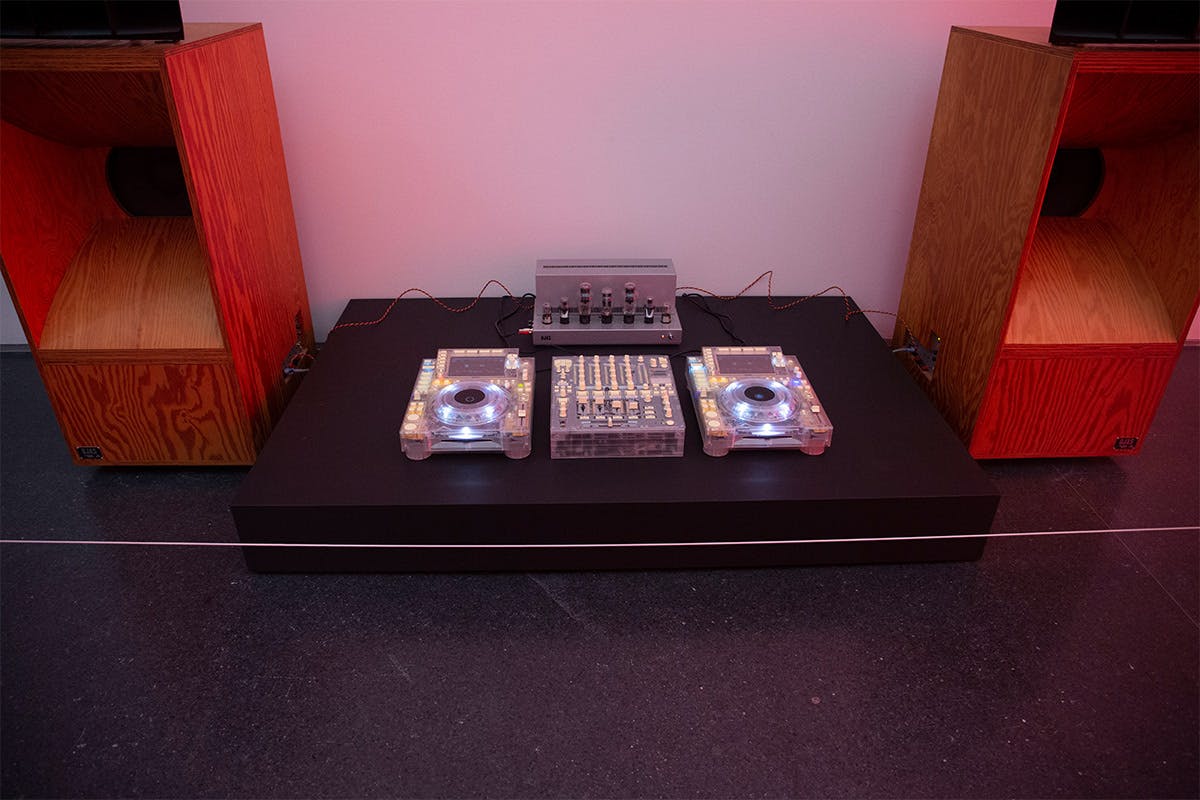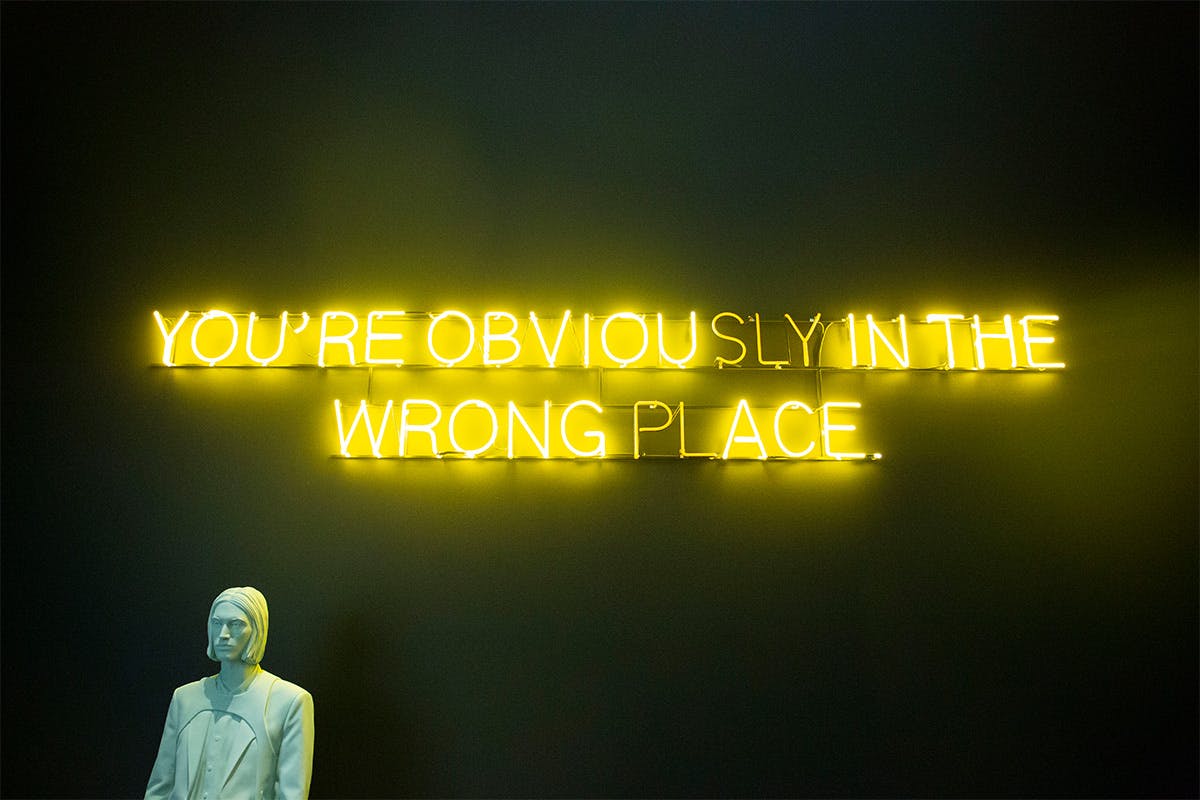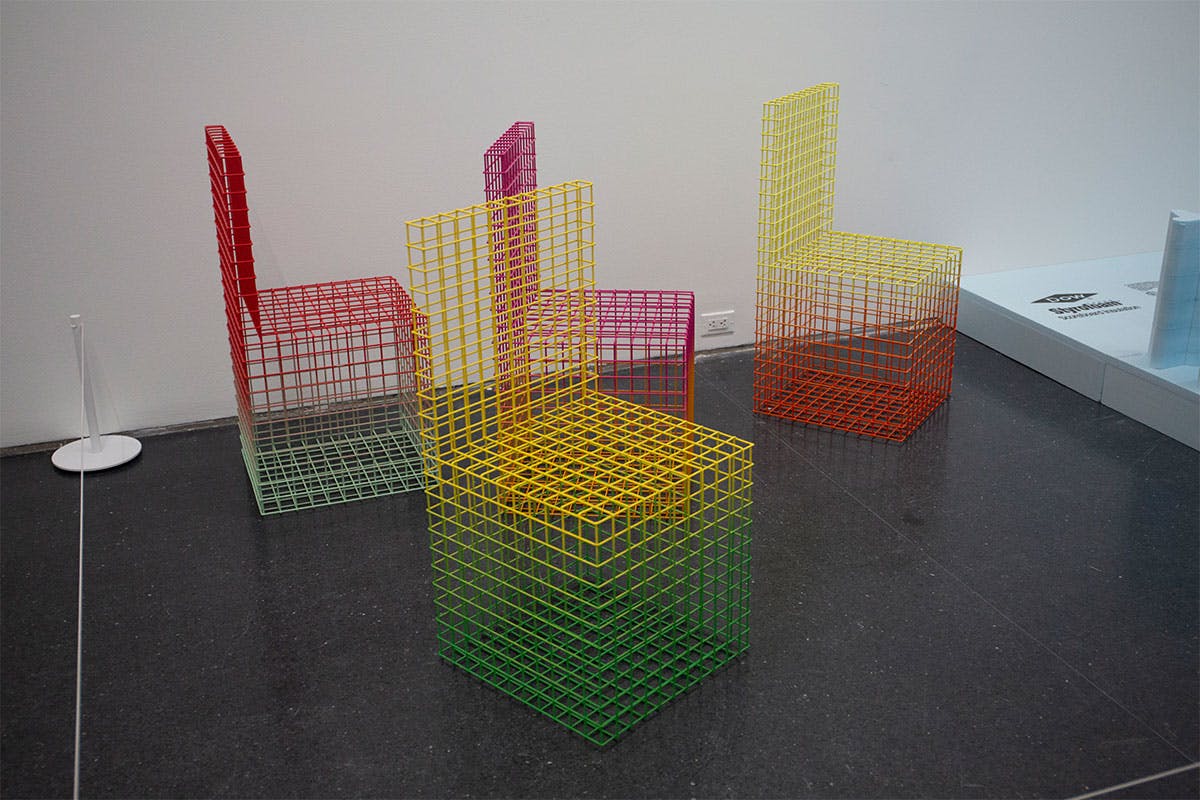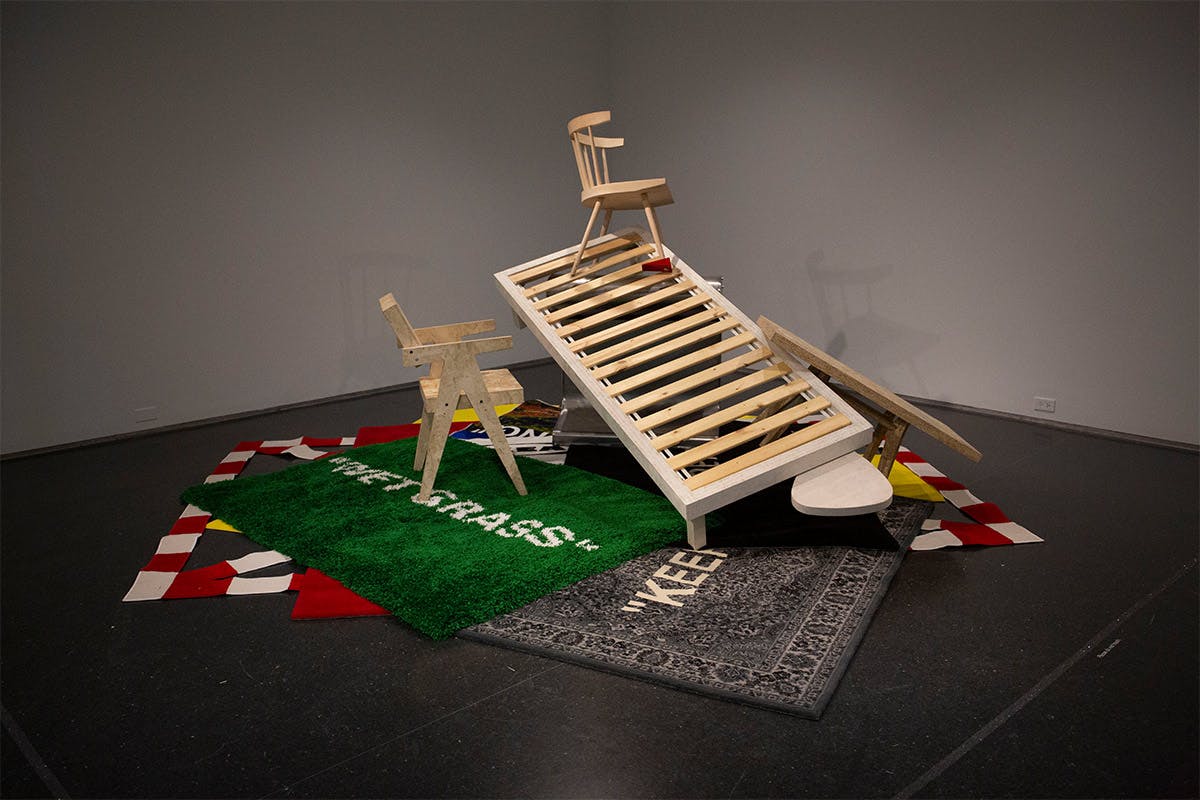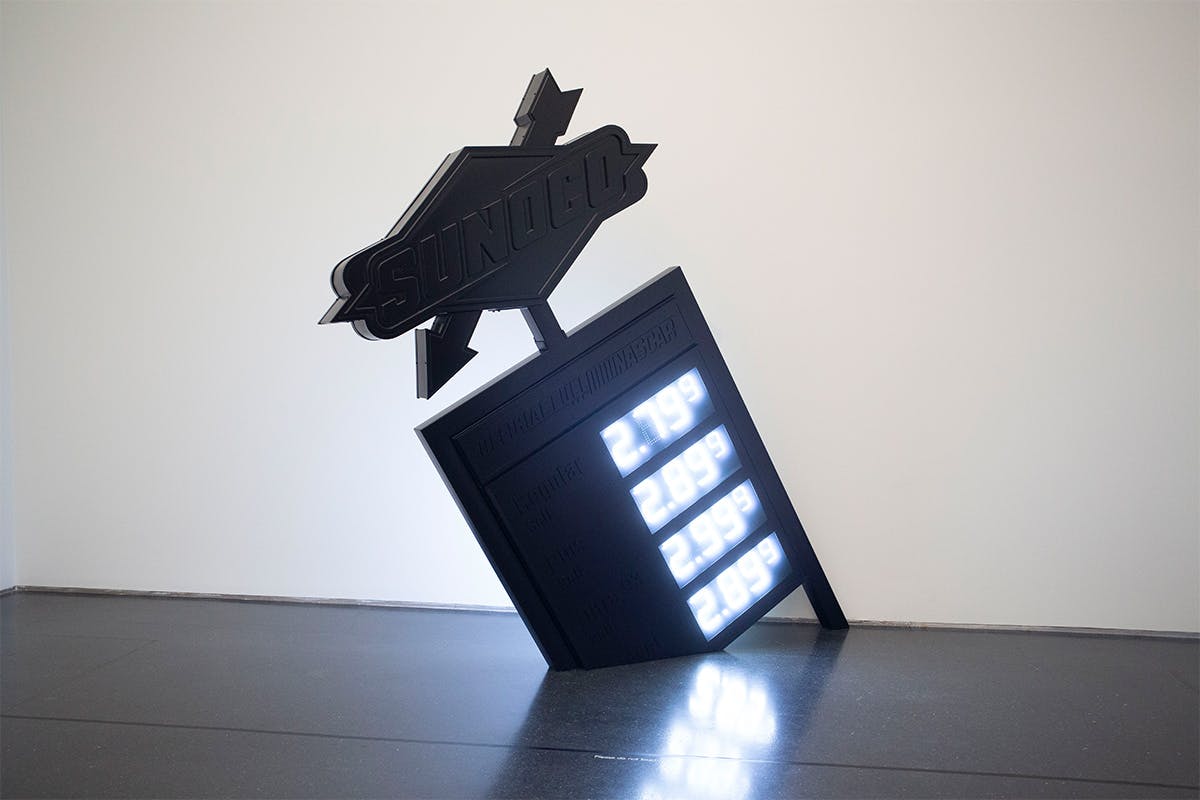 Yesterday saw the opening of Virgil Abloh's much-anticipated "Figures of Speech" exhibition at the Chicago Museum of Contemporary Art (MCA). After an initial look inside, the man himself explained the seven-part installation.
Abloh, joined by MCA Chief Curator Michael Darling and Samir Bantal, began the day by diving into the backstory of the exhibition. The designer discussed the serious tone of his work, which is in contrast to the usual ironic and playful messaging. A particular stand-out is the messaging within "Black Gaze," which speaks on race and Chicago's violence.
This collaboration between Abloh and MCA has been in the making for 3 years now. His reach has greatly increased since the proposed origin of the show. Since then the designer has launched collaborations with Nike, IKEA, and of course has taken helm as Creative Director of Menswear at Louis Vuitton.
The work displayed ranges from his early Pyrex and Donda days all the way to his current work with Louis Vuitton and IKEA. As you move through the exhibition you progress through the timeline of Abloh's professional career, including his thesis project at the Illinois Institute of Technology. The exhibition also showcases Virgil's hand in the music world by showcasing album packaging, Pioneer DJ boards, and friendships between various musicians.
Probably the most hyped portion of the exhibition is a floor of shoes which shows the iterative design steps that became "The Ten" collaboration with Nike. Unseen Jordan 4 samples and new Jordan 1 colorways are on display.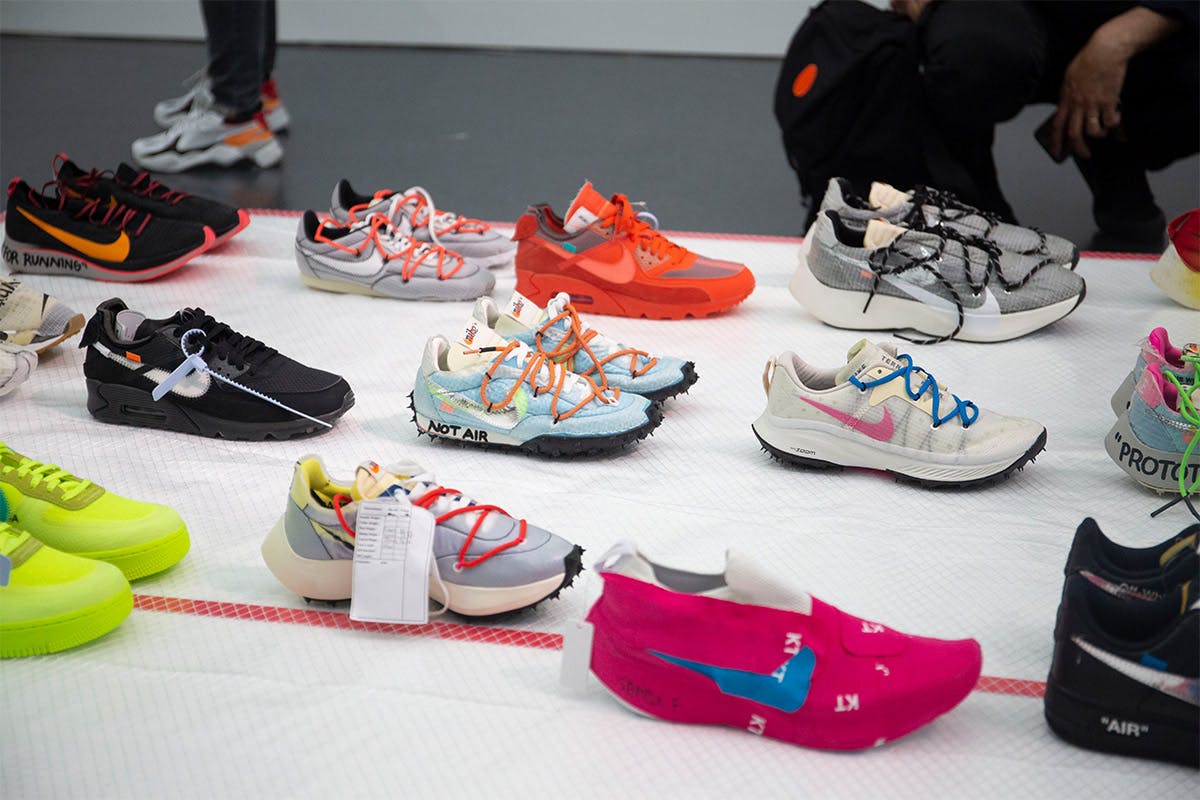 At the entrance and exit of the exhibition lies the collaborative pop-up shop named Church & State. The store has various merchandise available at all price levels, starting from $10 and ranging to thousands of dollars. Clothes are available on Champion blanks as well as Off-Blanks with a corresponding prices.