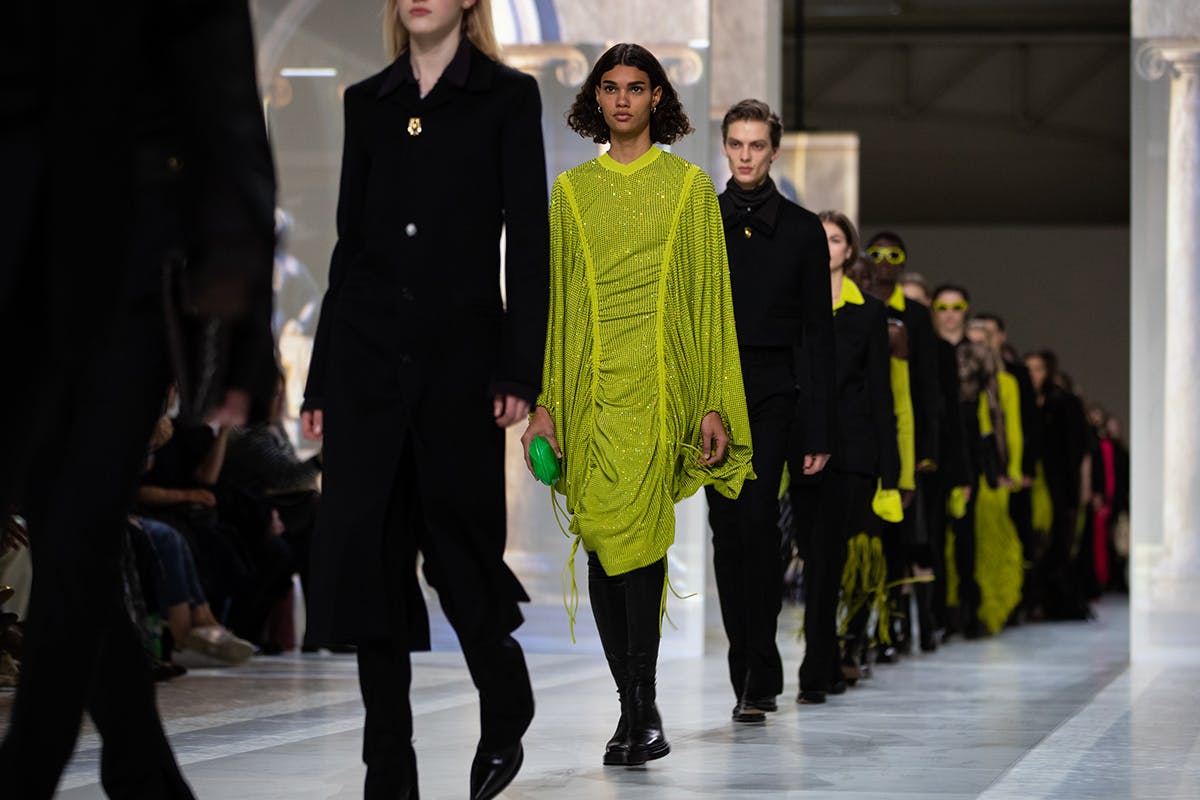 I heard Daniel Lee is going to Zara. Apparently Phillip Plein is replacing him at Bottega Veneta. I also found out that Kim Jones will go to Daniel Lee and that Bottega is merging with The Public Library, leaving fashion behind once and for all. There was also something about Phoebe Philo being back, and Burberry? How exciting.
The rumor mill was running at full speed when Bottega Veneta yesterday announced its surprise split with the revered English creative director Daniel Lee who was at the helm at the Italian brand for three years, turning the "meh" luxury player into one of fashion's biggest turnaround stories when it comes to relevance and exposure.
Bottega's parent company Kering kept it brief in its statement. "Bottega Veneta and Daniel Lee are announcing their joint decision to end their collaboration," the group said, not clarifying if Lee was ousted or he left voluntarily. "He brought new energy to the house and greatly contributed to the new momentum that Bottega Veneta is enjoying today."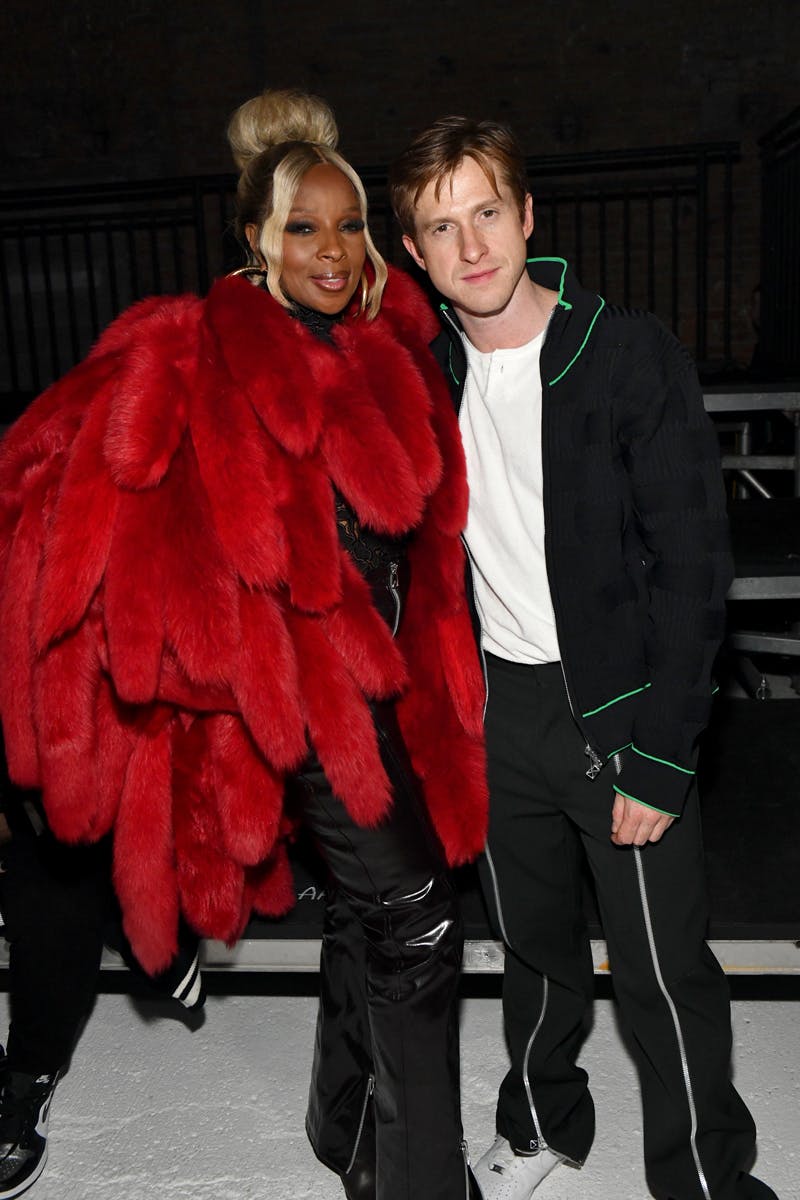 In part, Bottega's CEO Leo Rongon said that "[Lee] provided Bottega Veneta with a fresh perspective and a new sense of modernity, while remaining respectful of the brand's 50-year heritage. The remarkable growth of the brand over the last three years bears testimony to the success of his creative work."
Lee himself said, "My time at Bottega Veneta has been an incredible experience. I am grateful to have worked with an exceptional and talented team and I am forever thankful to everyone who was part of creating our vision."
For fashion insiders this was a shock finale in the latest season of the Real Housewives of Fashion, where the cast of powerful creative directors increasingly take center stage. For the consumer, and everyone else outside our bubble, they simply don't care.
Lee's come-up as the new kid on the block, the protege of Phoebe Philo during her time at Céline, the game-changer has been defined by success. In product, he created so many hit items including the "Pouch" and "Cassette" bags as well as the biodegradable "Puddle" and "Tire" boots, that luxury brands can only fantasize about. In branding, he and his team made a specific shade of bright green, triangle shapes, and oversized intrecciato woven patterns, synonymous with the brand. Advertising was done unconventionally, and was painted on murals in London, the bottom of a swimming pool in Australia's Bondi Beach, and on the rooftop of a building next to LAX airport for those in airplanes to see while touching down.
In talent, his knack for cultural curation across creative disciplines was unmatched. Cross-generational artists Skepta, Neneh Cherry, Slowthai, and Arca starred in look books alongside photographer and stylist Venetia Scott, dancer Roberto Bolle, artist Mark Leckey, and Central Saint Martins course leader Sarah Gresty.
It all led to the designer taking home four accolades at the British Fashion Awards in 2019, wholesale partners deepening their investments into the brand, and everyone from influencers to moms in affluent neighborhoods buying their way into the Bottega kingdom. Sales rose 2.2 percent to nearly €1.2 billion in 2019 and managed to keep growing through 2020, according to consultancy Bain.
As Scott Galloway, serial-entrepreneur and professor of marketing at NYU Stern School of Business once said, "Tell a thirty-something year old he's god, and he's inclined to believe you." And so Lee's time at the brand has also been defined by controversy.
Right after yesterday's announcement, multiple sources familiar with the business spoke to WWD, characterizing Lee as "uncommunicative". Another source added that "There's no denying his talent, but on a personal level, handling relations is another matter — also given his working hours, often at night. So many people left, it was a revolving door."
Now that's just hearsay. The real problem with the brand was that it drank just a bit too much of its own kool-aid, leaving behind those who defined the brand from the beginning. It left behind the influencers who supported the rebrand from day one, when they were no longer deemed influential enough to carry the brand image forward. It left behind the publications who were ignored when the brand started showing it's Salon series behind closed doors. It left behind the editors and online creators whose contact with the brand was cut after they rightfully called out Lee's decision to show his blockbuster behind-the-scenes show in Berlin's Berghain, followed by an illegal after party in Soho House in the midst of travel and lockdown restrictions.
As High Fashion Talk put the affair, "All pointed out that the fashion elite seemed to play by a different set of rules to the rest of us, causing many to question their appreciation for the designer and the brand who previously was held in high esteem."
Most of all it left behind the fans that rooted for the brand from day one after it refused to address the misstep, hiding behind the fact that the brand deleted all its social media accounts earlier that year. What some applauded as a brave move to step away from the non-stop content cycle, I describe as an arrogant move dictating every message aimed at selling the brand to the exact same audience you're leaving out.
Lee's Bottega Veneta was based on creating false scarcity, the you-can't-sit-with-us mentality. In a buy-your-way-into-the-brand-and-we'll-think-about-it attitude, it wrongfully confused secrecy for modesty, elitism for demand, and accountability for call out culture.
Now consumers will pay little attention to it all, following wherever those they look up to go next. Bottega will live on, fashion's musical chairs of creative directors will continue, and we'll forget about it all by next Monday. But how close we came to perfection.