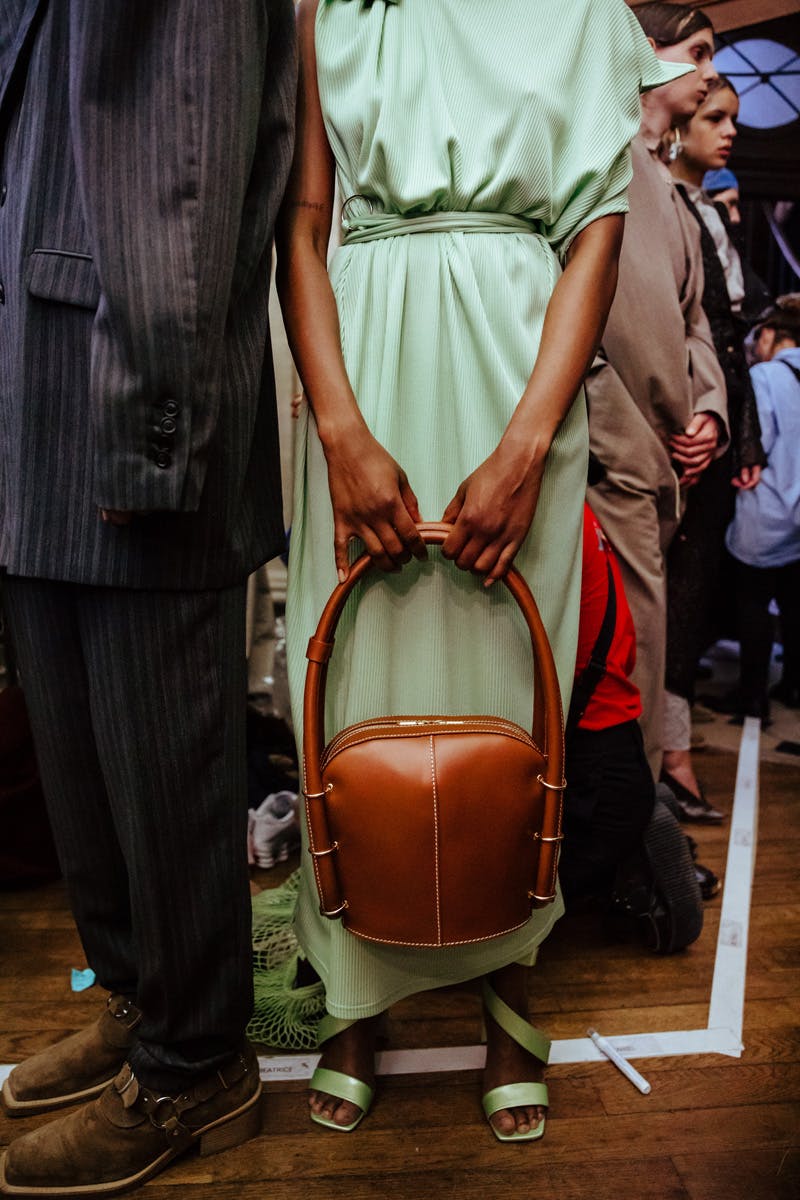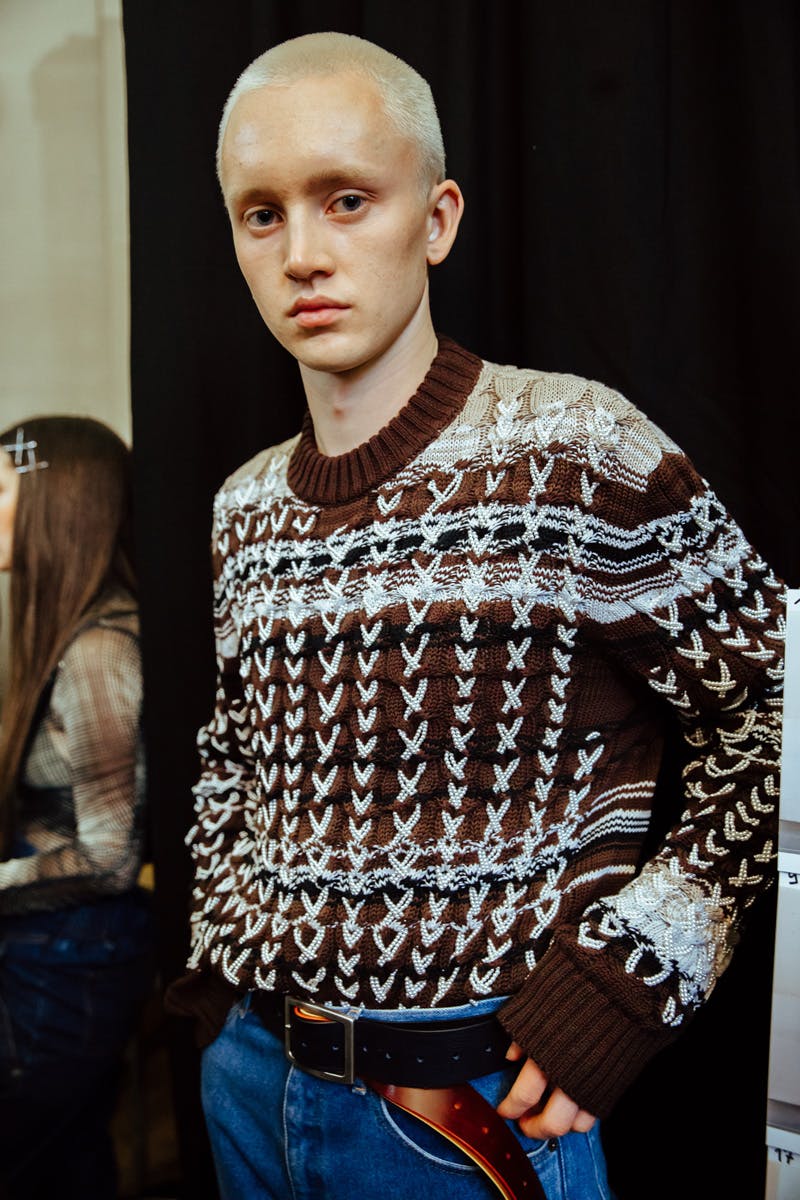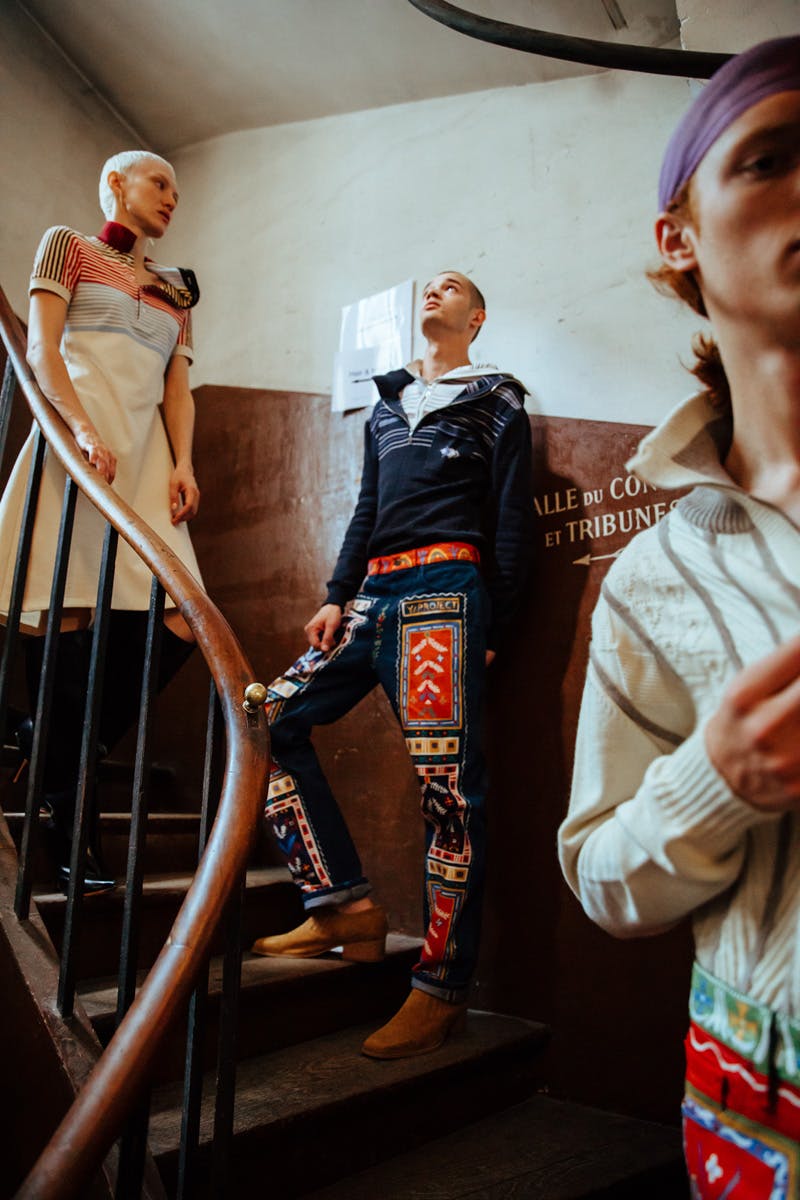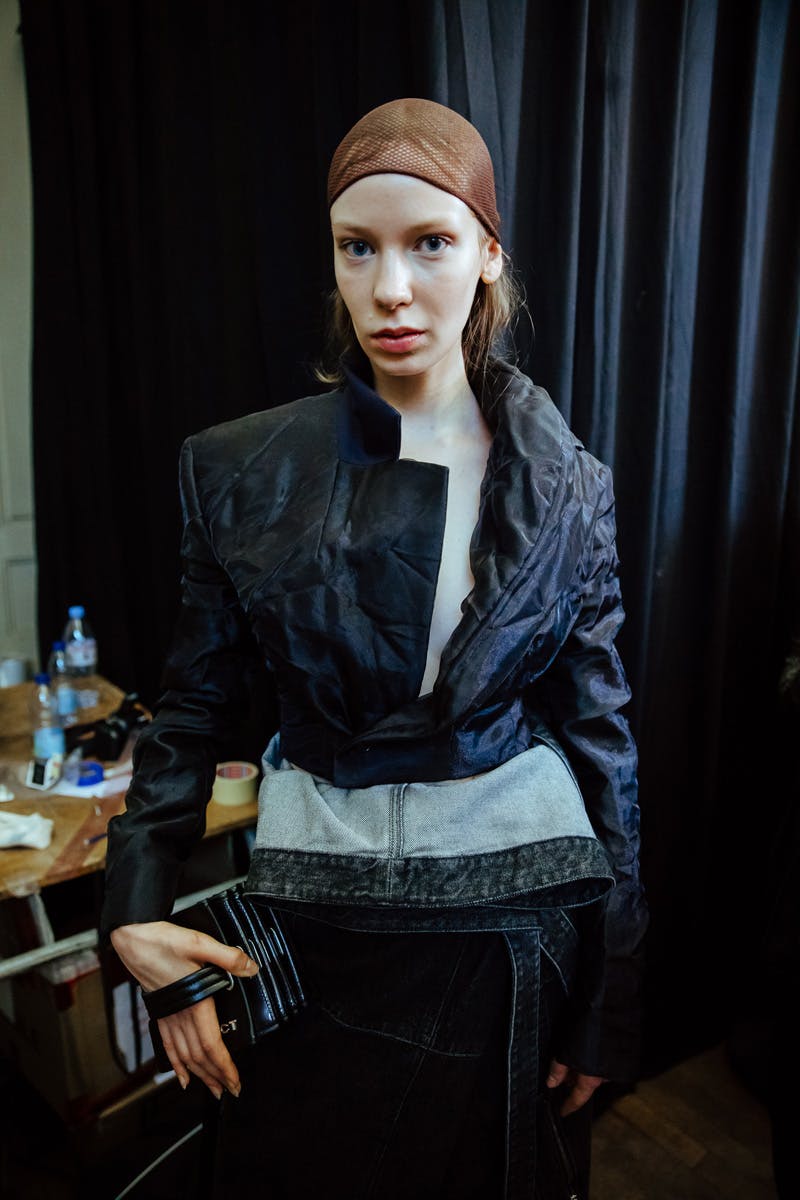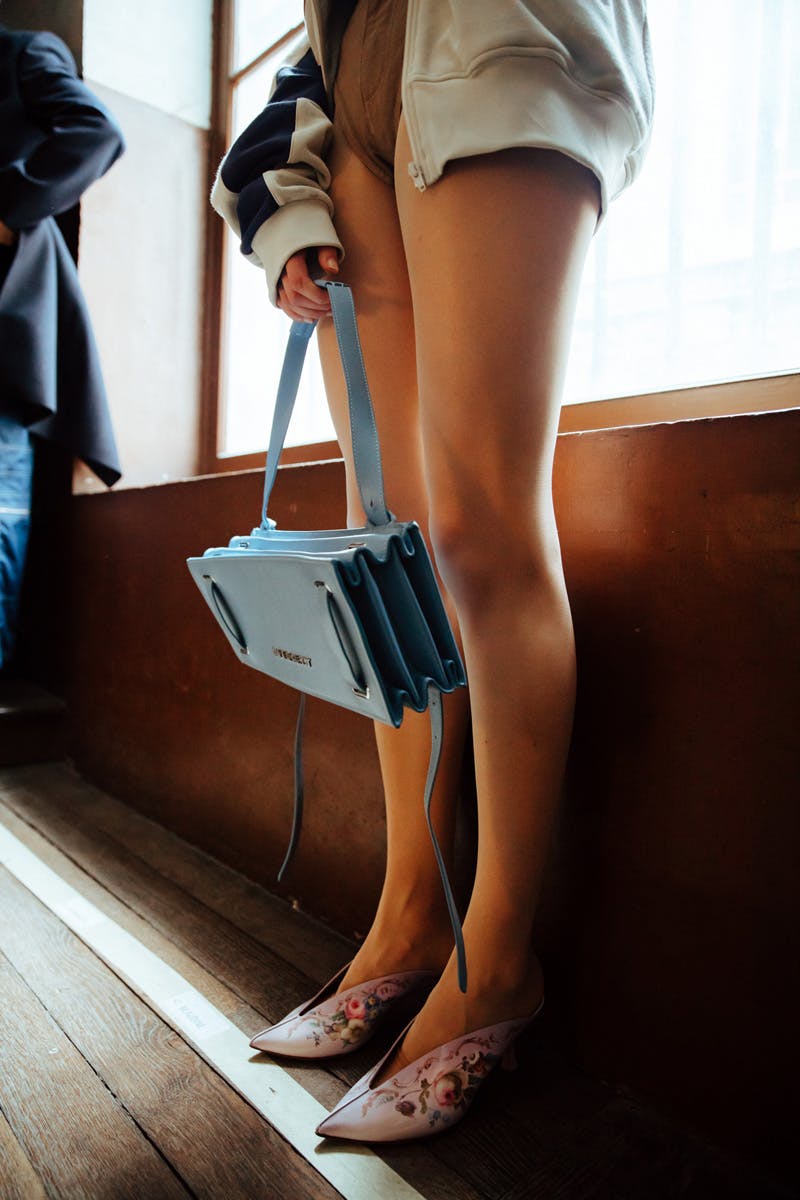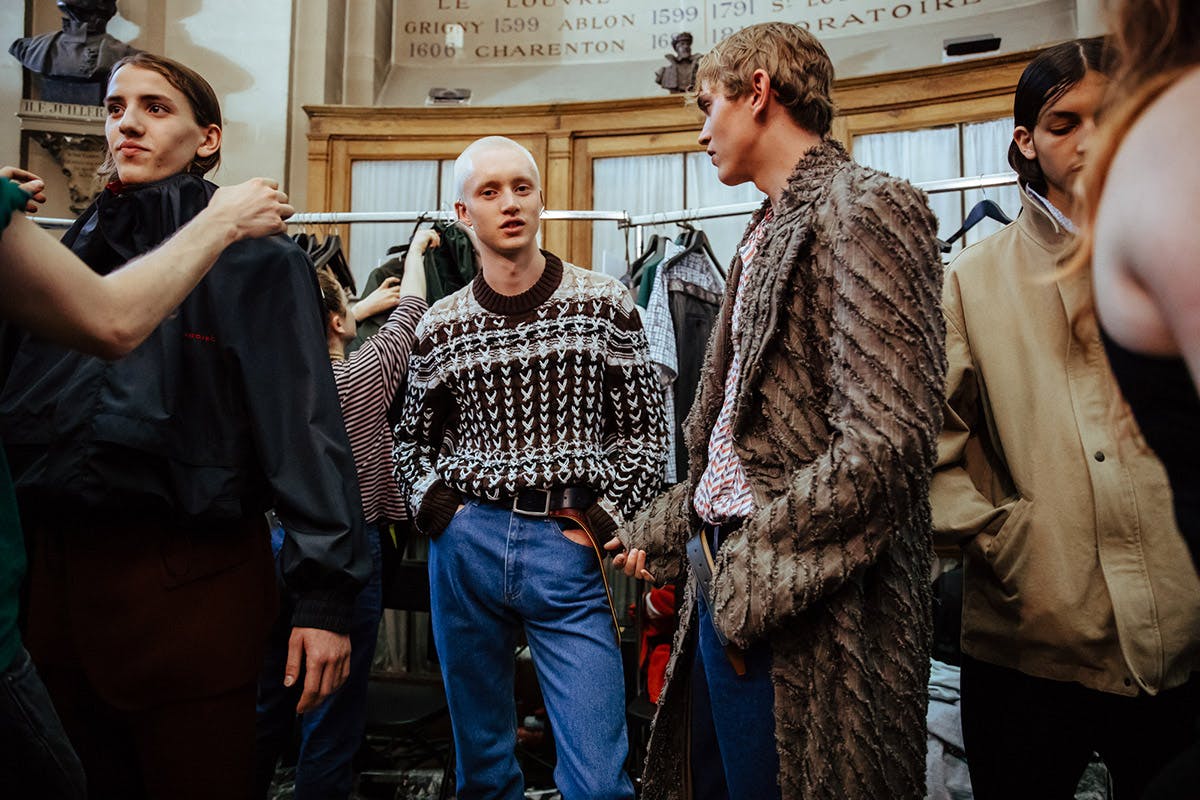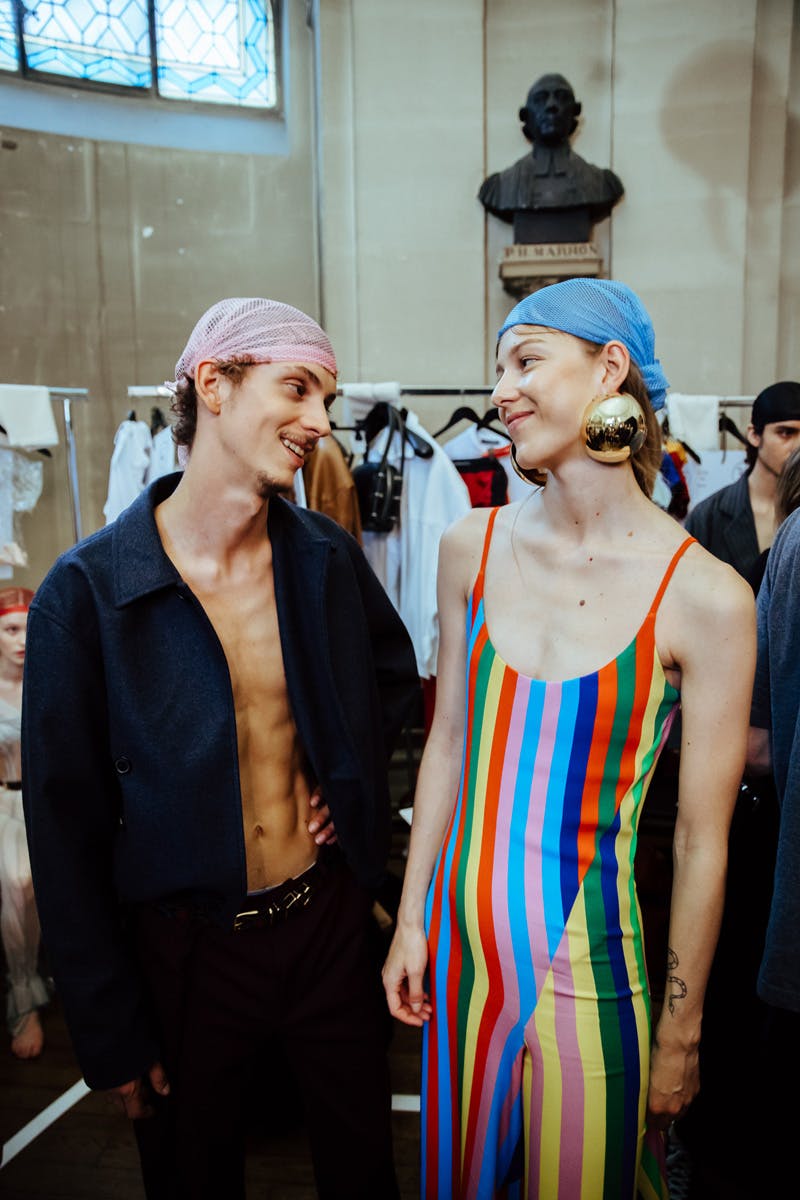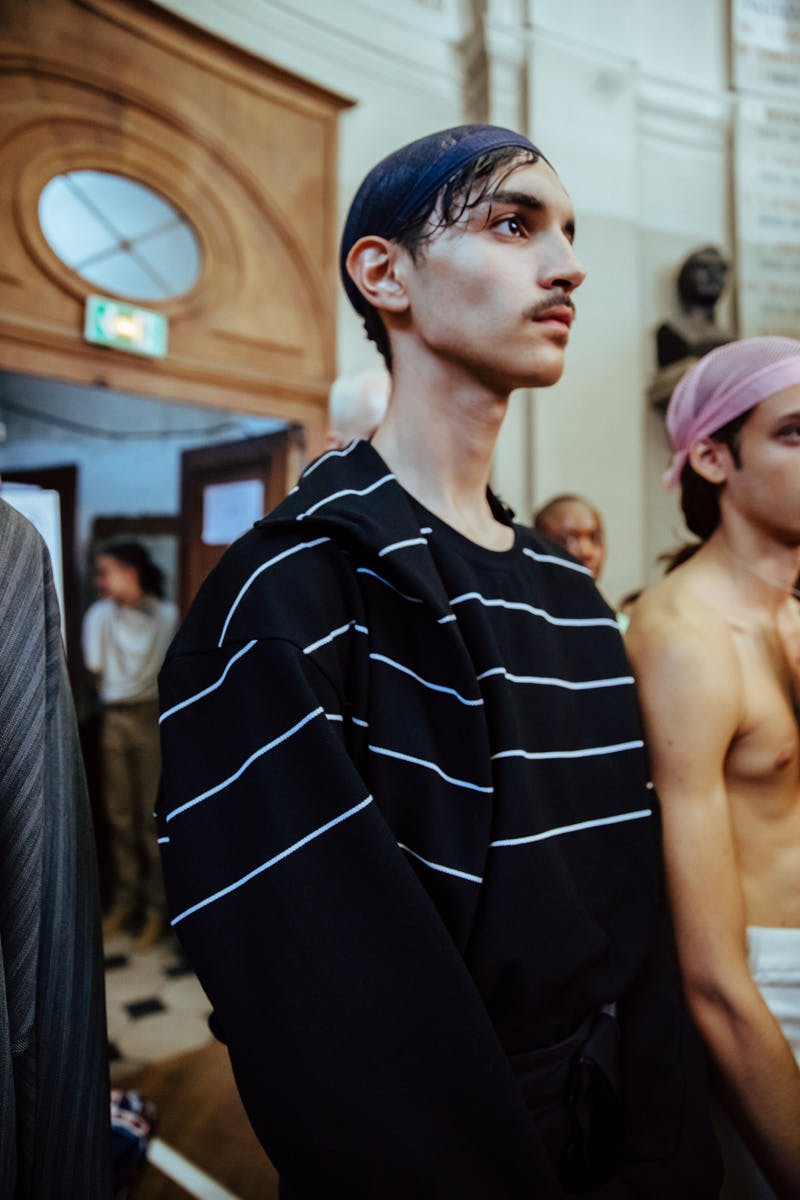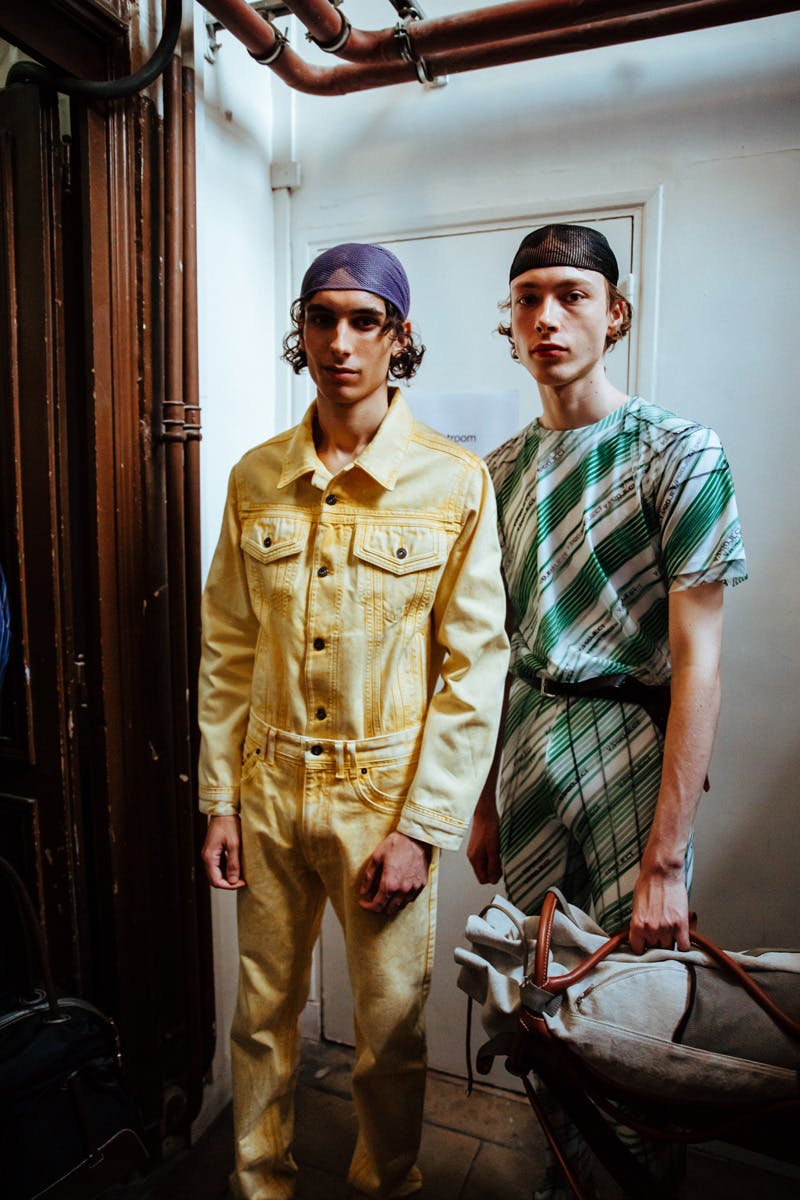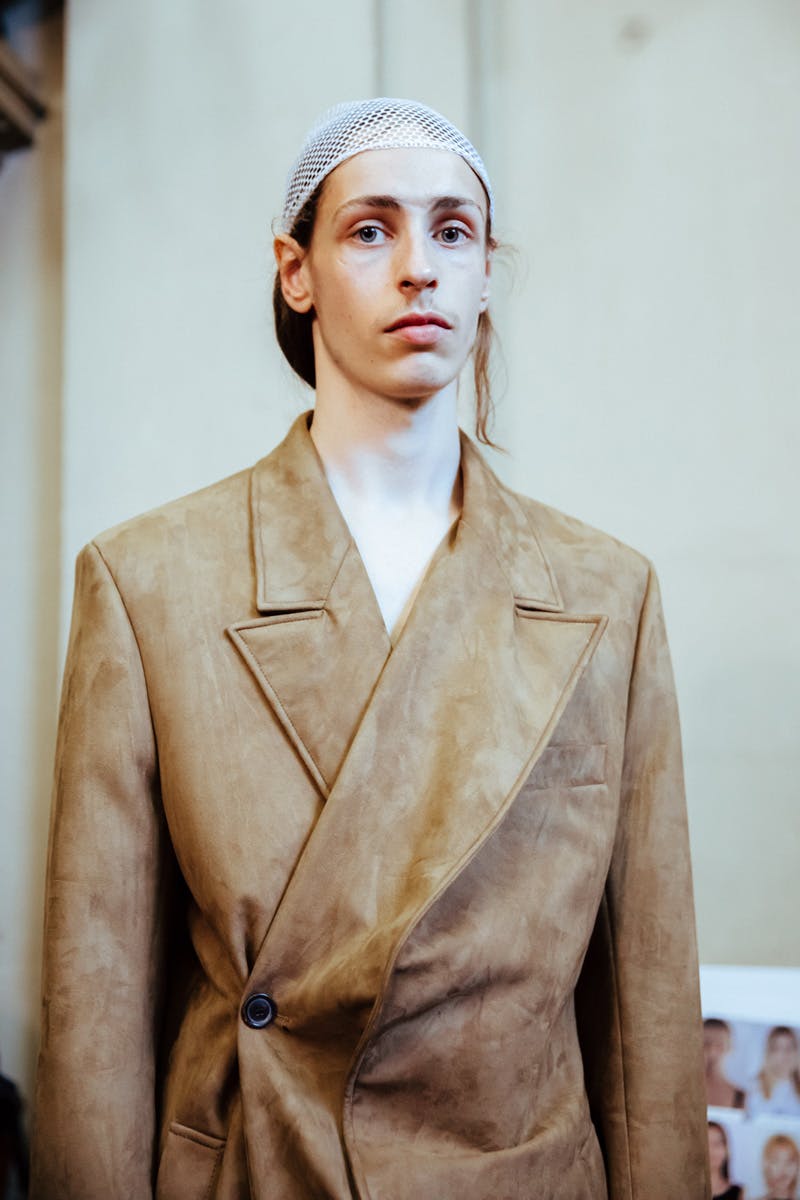 Glenn Martens has been rewriting the rules of fashion since he was appointed creative director of Y/Project in 2013. His womenswear found a fan in Rihanna, who adopted the voluminous denim as a part of her signature style, along with the wild UGG boots collab. Meanwhile, last season's menswear evolved streetwear aesthetics with a couture edge for the designer's guest appearance at Pitti Uomo 95.
For Spring/Summer 2020, Y/Project returned to its home turf of Paris, putting a runway in the Oratoire du Louvre church, where George Bizet's opera Carmen and its Muppets parody reverberated around the chamber. It was dramatic, yet humorous — just like Y/Project.
SS20 honed in on the elements that patrons of the label are probably starting to expect. That is to say, heaps of deconstruction and garments that wrap around the body in ways that don't really make sense: a pocket becomes a sleeve, a bomber worn upside down, and so on.
Shirt collars climbed around shoulders, boots rose from the front of their toe caps, and fanny packs were double-stacked around the waist. The 'fits seen among the pews were so visually arresting you'd wonder how they were ever made at all. Part of Y/Project's charm is that it makes you really think about construction. How exactly does a designer stitch a shirt so it sits neatly on the body? And why does it have to sit neatly at all?
Clothes don't have to behave the way we think they do, and for that reason, when it comes to Y/Project "more of the same" is actually a good thing. That Martens, the head of a brand that's a darling of insiders but not yet stratospheric, can locate his visual DNA and stick with it is a triumph in an age in which newness is lionized yet, in some cases, turns out kind of boring.
Still, there were a few surprises, notably the footwear, which featured high heels and shiny metal hardware to complement the Y-shaped earrings models wore. There were also a few choice womenswear looks, including delicate, semi-opaque catsuits and a rainbow-striped dress with an amendment that wrapped around like a pant leg, presenting pants and dresses together as one chimeric item. As ever with Y/Project, we expected the unexpected and were rewarded in spades.