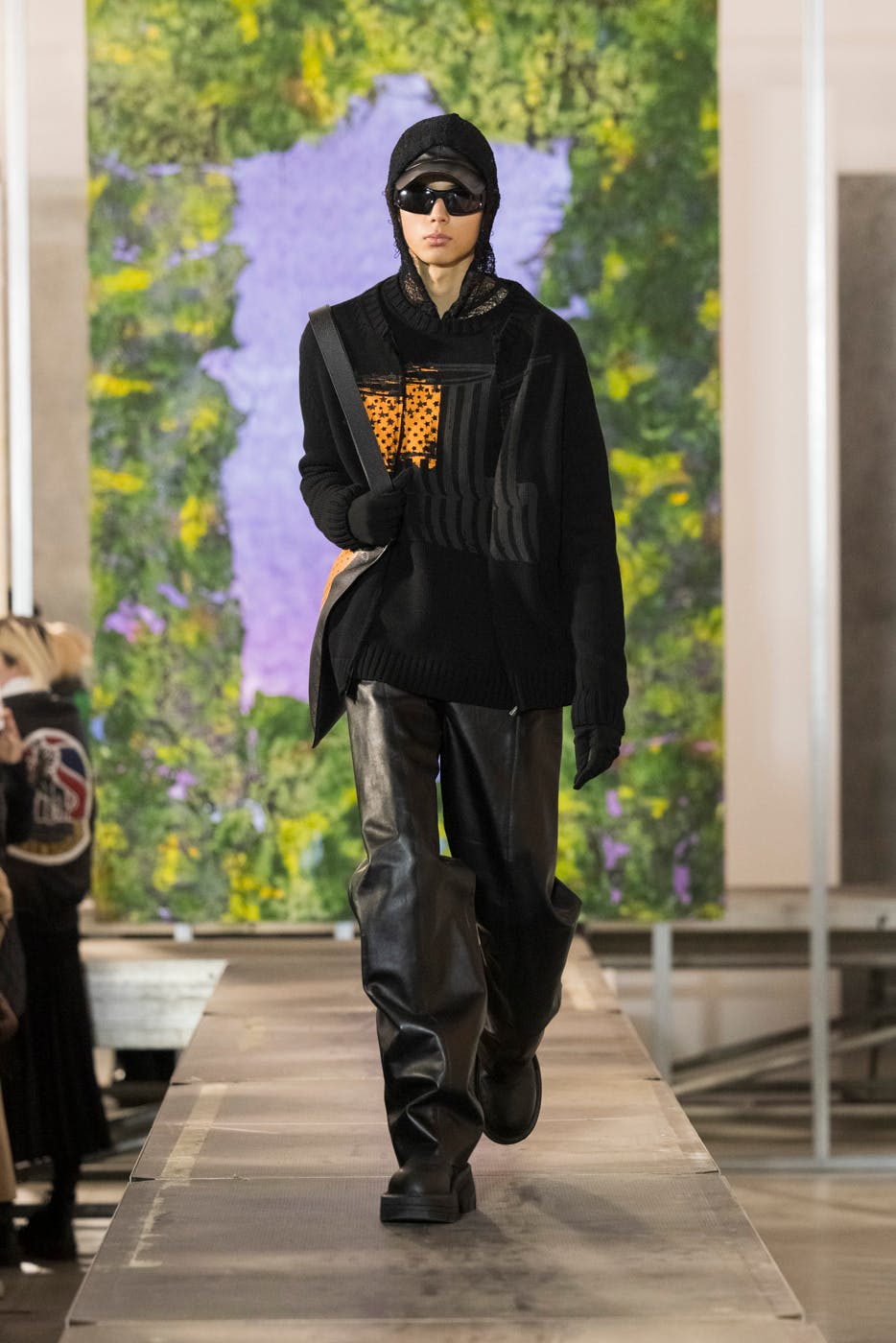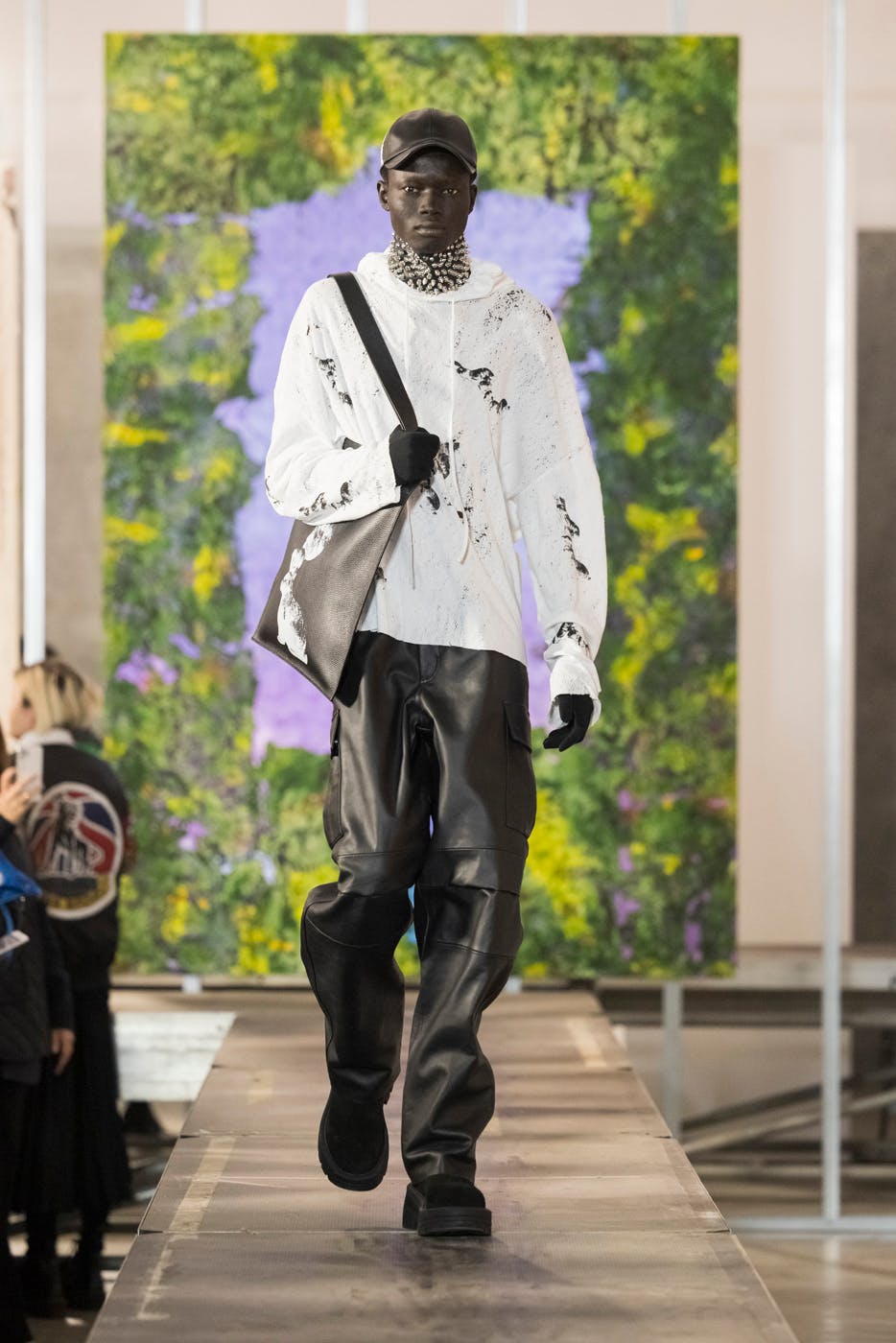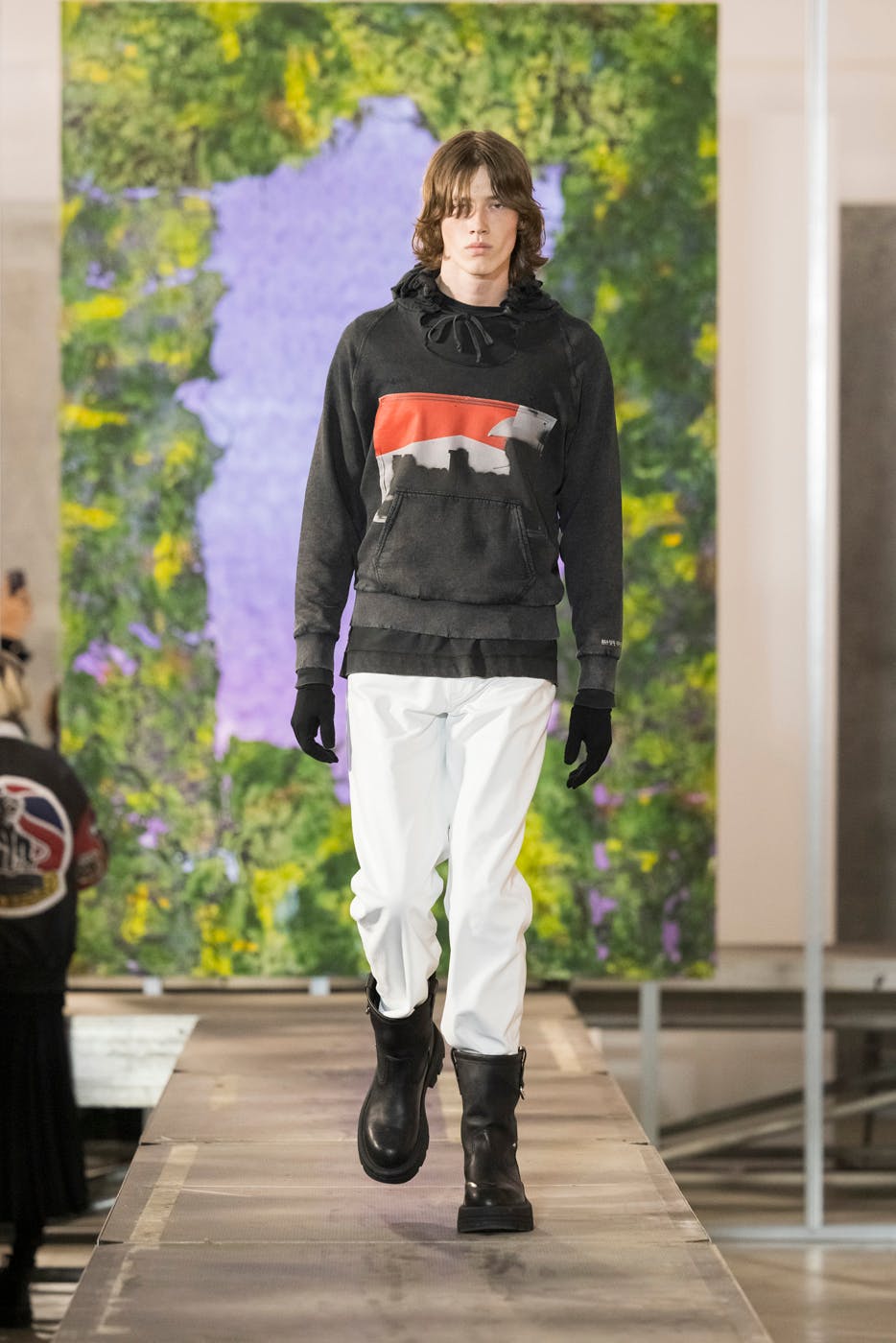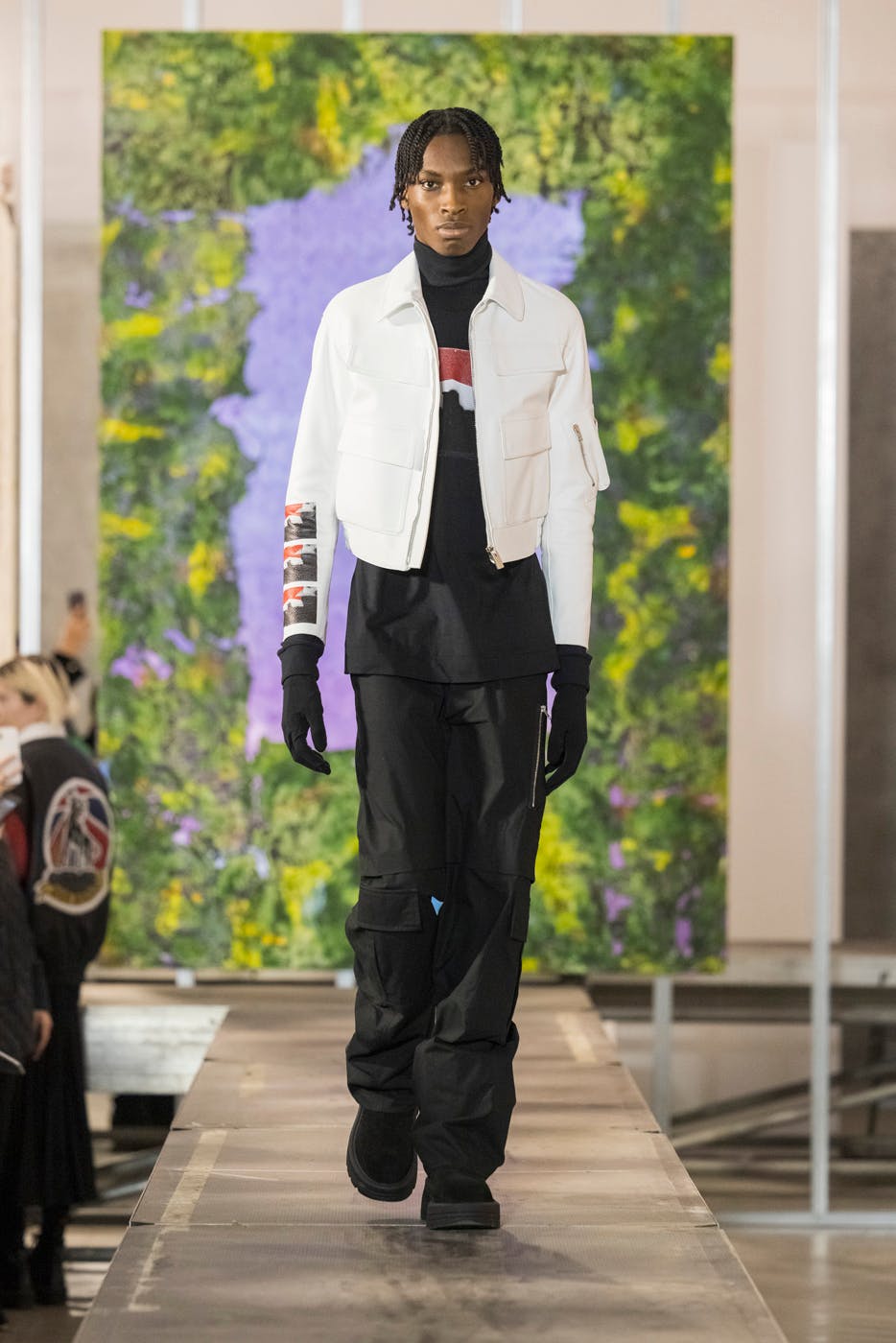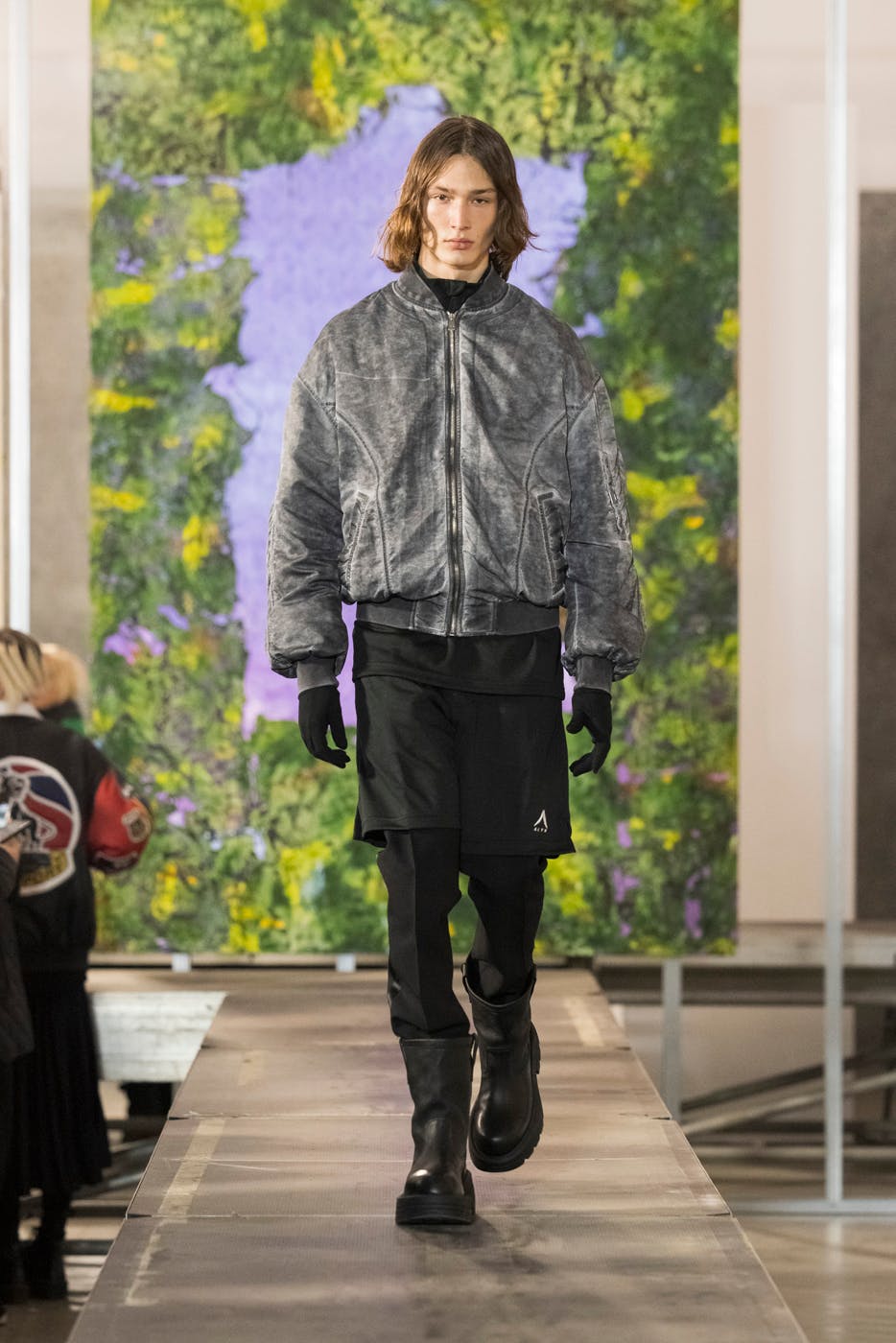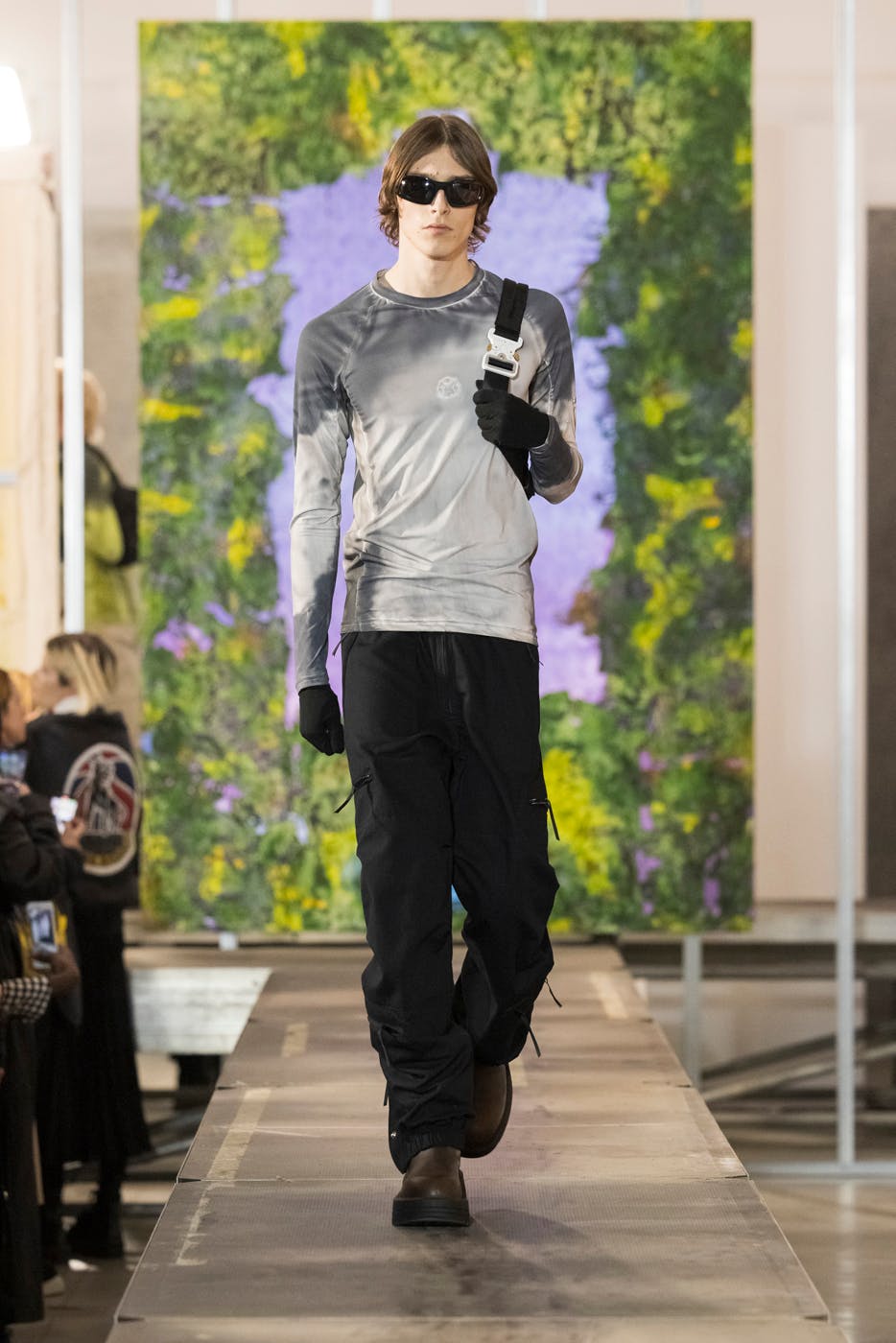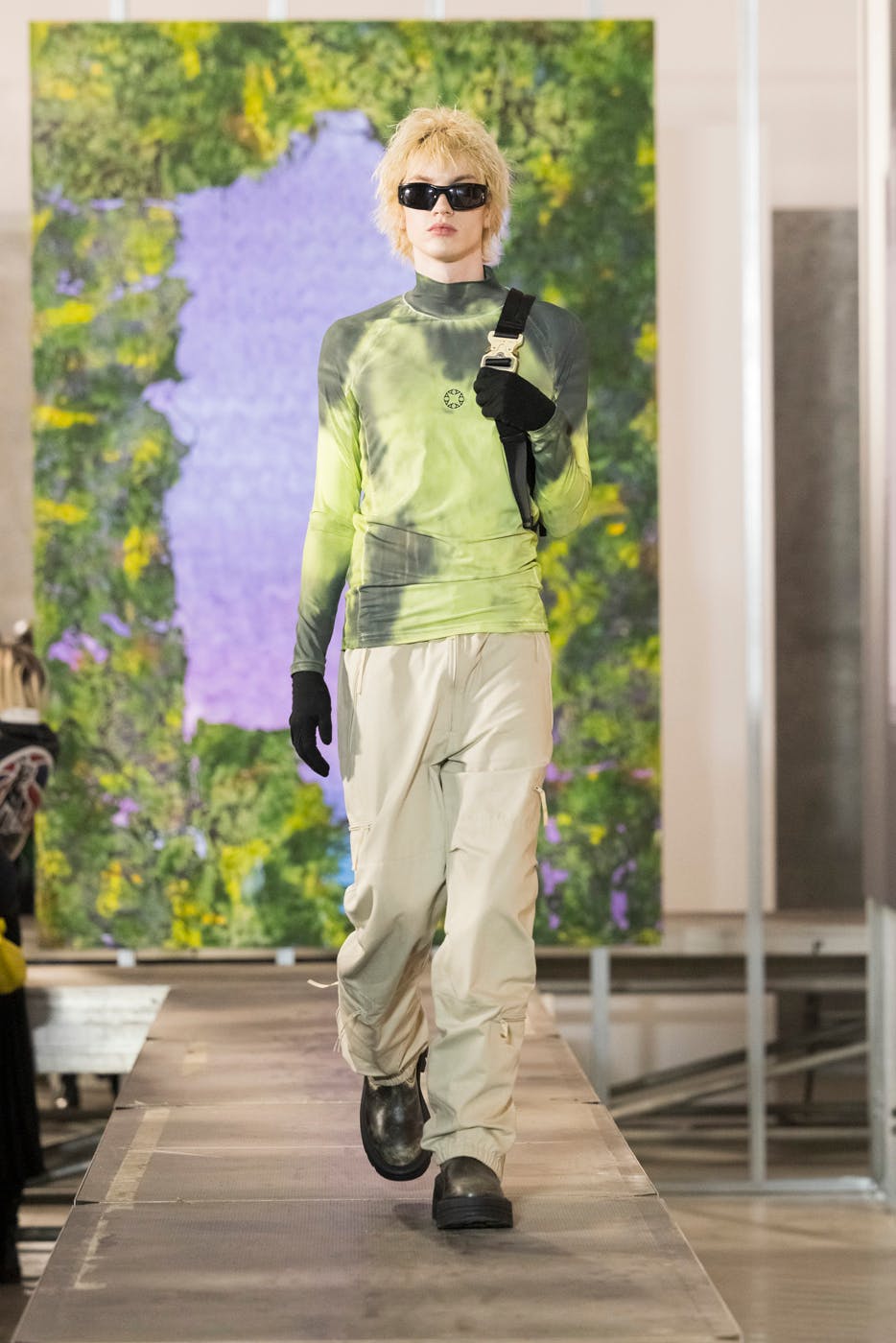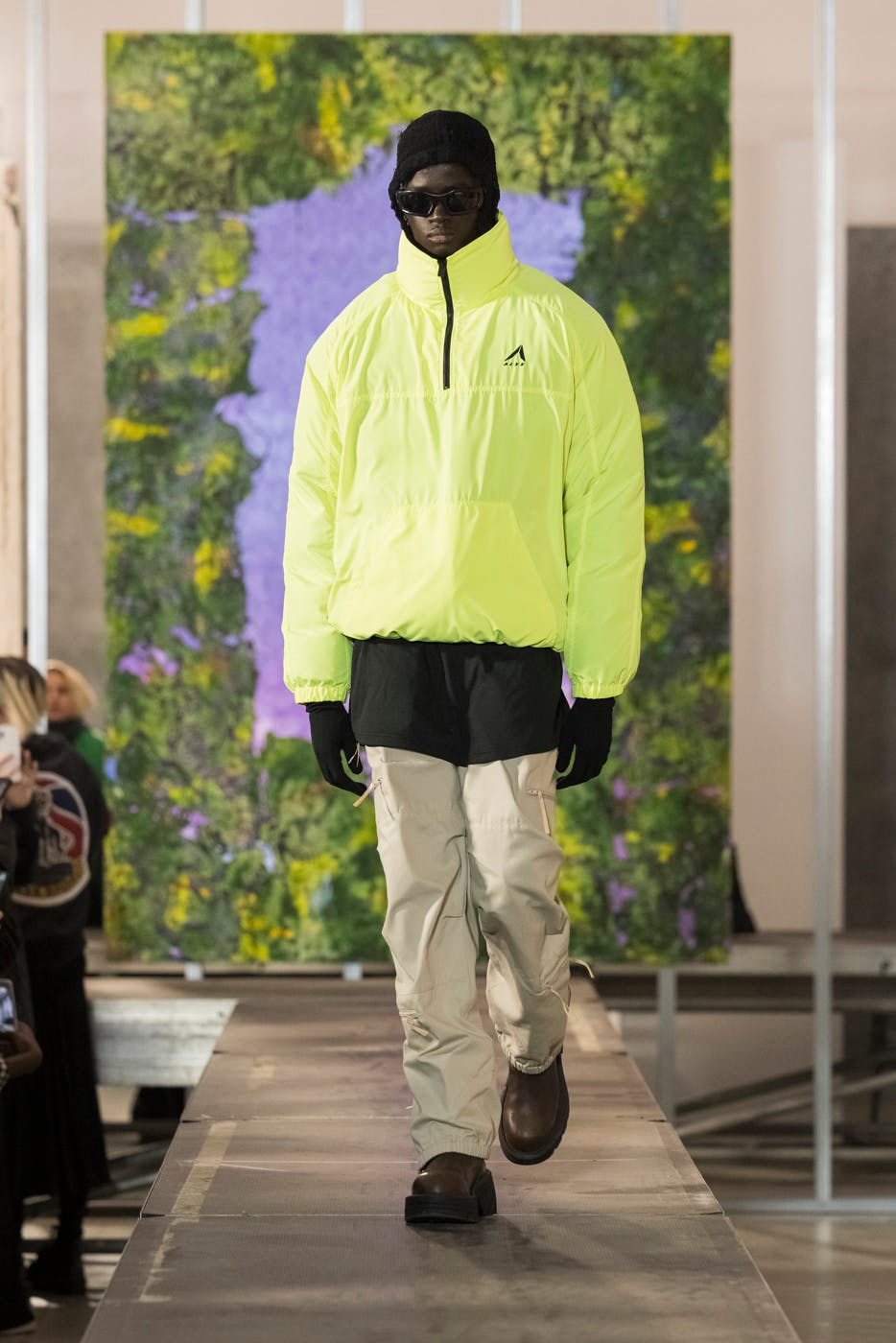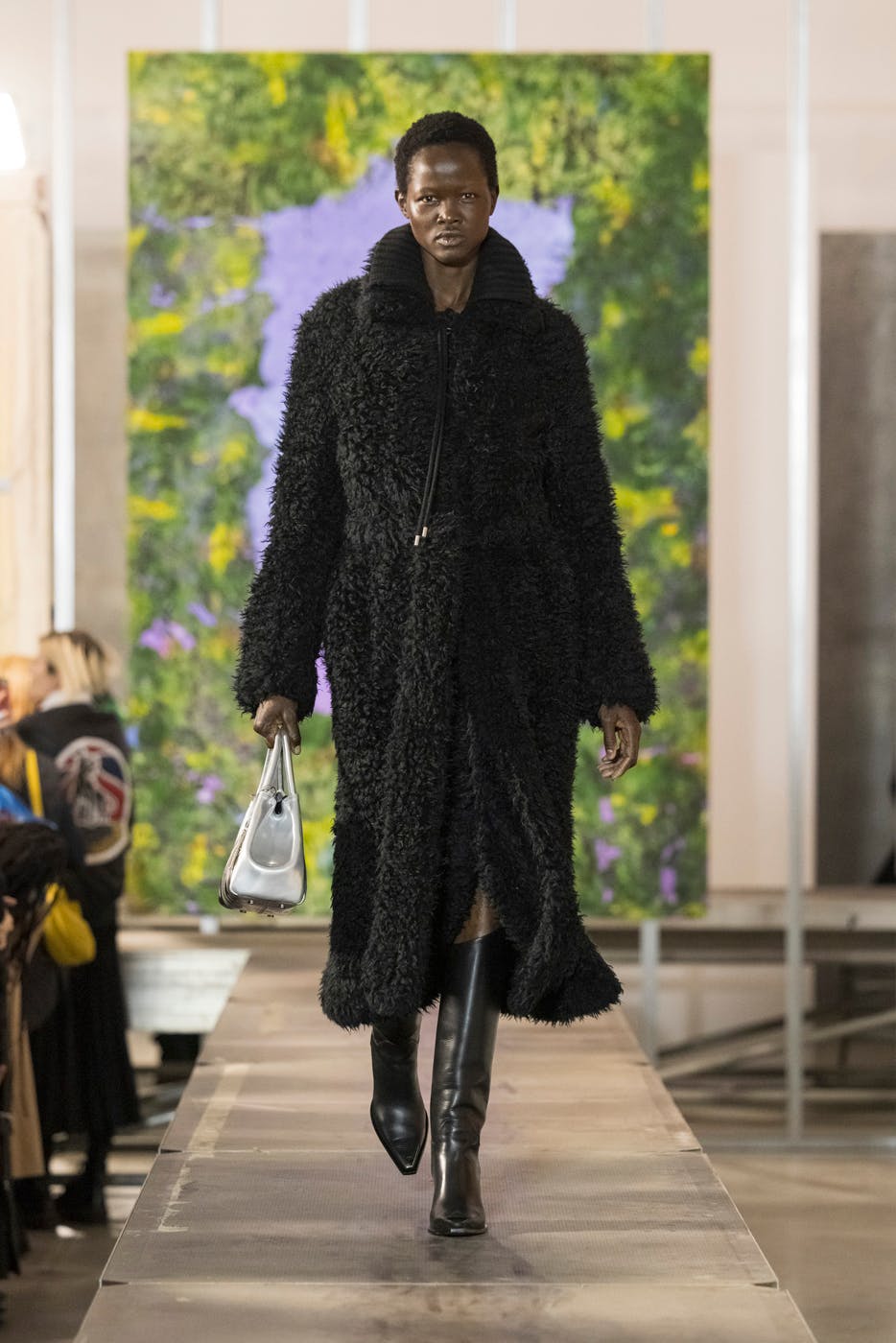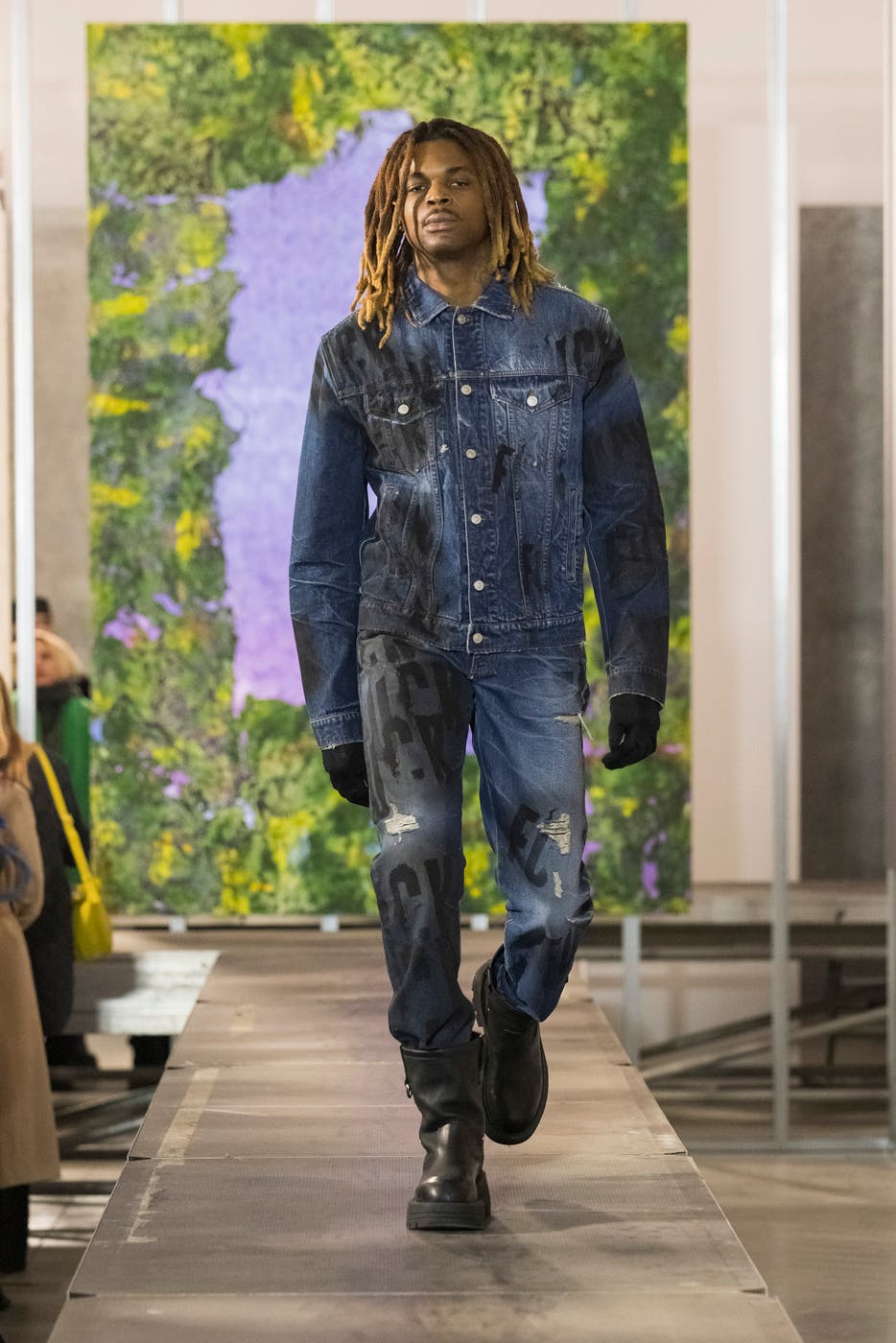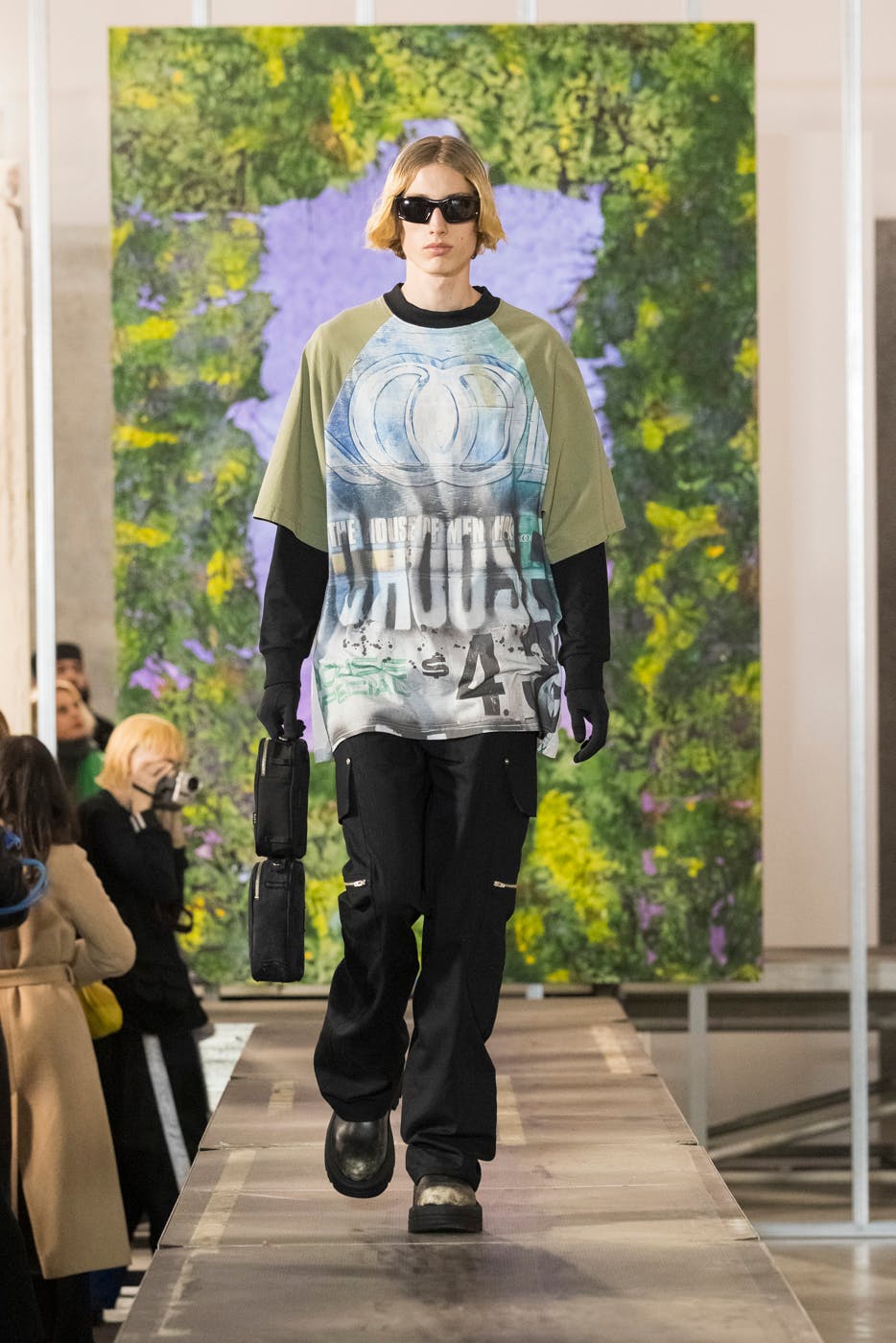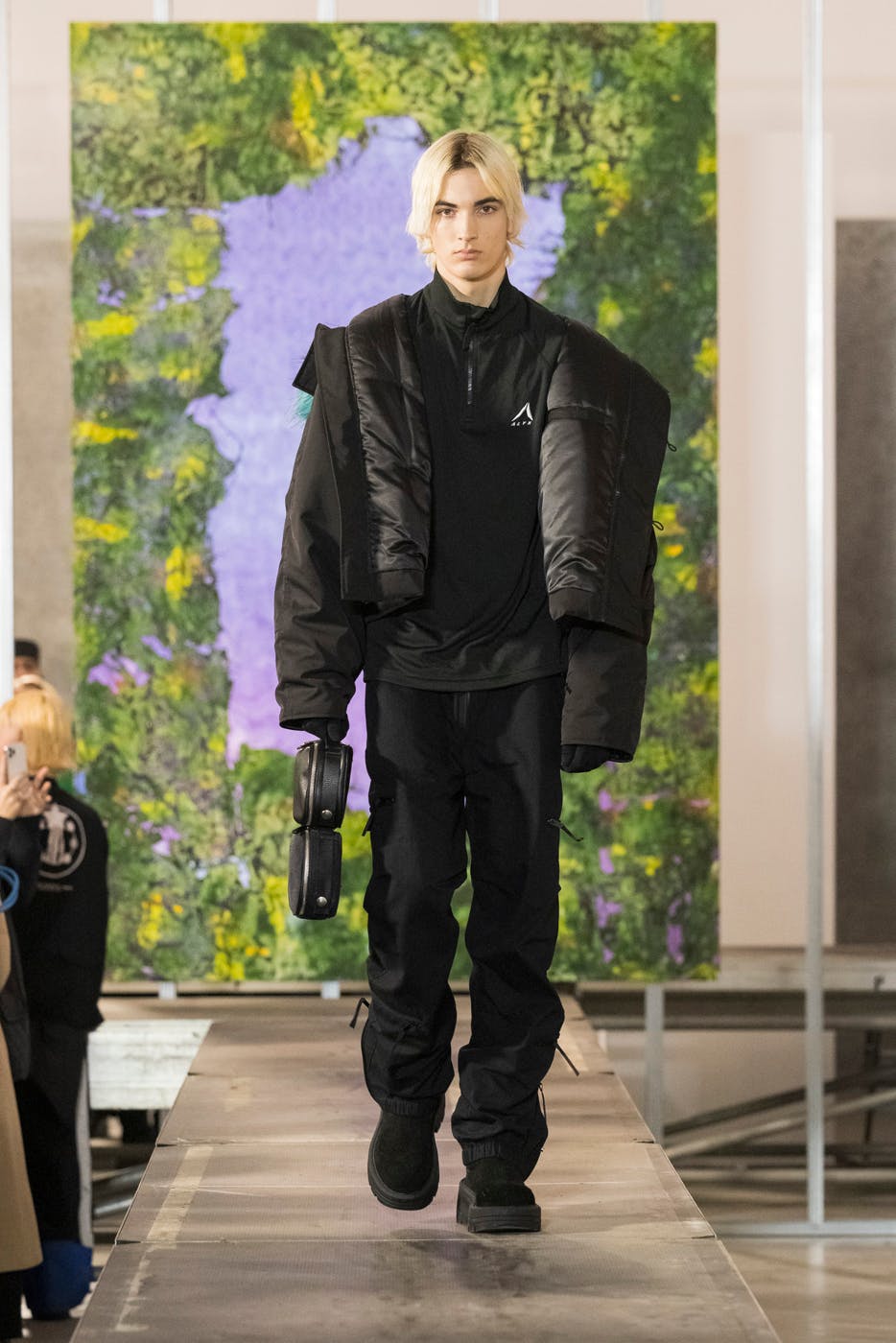 One thing about 1017 ALYX 9SM: you never know exactly what to expect. Creative director Matthew M. Williams keeps fans guessing by constantly reinterpreting his core inspirations without really straying far from the stuff aficionados like.
Punkish leather? Rave-y graphic accents? Slinky party essentials? It's all here, always.
But ALYX's Fall/Winter 2023 collection is also a step beyond, plunging the depths of artist Mark Flood's repertoire (the collection was partially designed in collaboration with Flood) and, in return, looking very much like a stylish throwback to the grunge era.
Grounding it all was a bevy of big ol' boots, ardently treading the path tentatively eked out by the Spring/Summer 2023 collections. Prepare your "He Boot" comments now.
This is quite a departure from ALYX SS23, where the boots were still relatively big but not nearly as gargantuan as the ankle-swallowing Fall/Winter 2023 silhouettes.
Seriously, better bring out your tightest pants, because barely anything is gonna fit over these things. No mules here.
According to ALYX, its new boots do channel the Mono slide, insofar as the experience it took to create those was used to create the beefy yet surprisingly lightweight sole that they all possess.
Shoes aside — no Air Force 1s here, but stay tuned — the collection is a goth-y twist to the already moody Flood aesthetic.
Technical shells, giant leather cargoes, raw-seamed wool blazers, and fuzzed-out hooded jackets bring dueling textures to the proceedings. Step back and it all kinda looks like someone took the stuff you'd find in Seattle thrift stores circa 1993 and zhooshed it up a little. Maybe a lot.
Not to undercut the craft at play here: ALYX's press release touts the hands-on fabrications its Italian workshops created for this collection, including hand-burned and dyed jersey garments, individually-applied studs, and specially distressed garments that'll wear down to reveal hidden layer beneath.
This is ALYX, equal parts aggro and intellectual, and entirely distinct.
Shop our favorite winter footwear