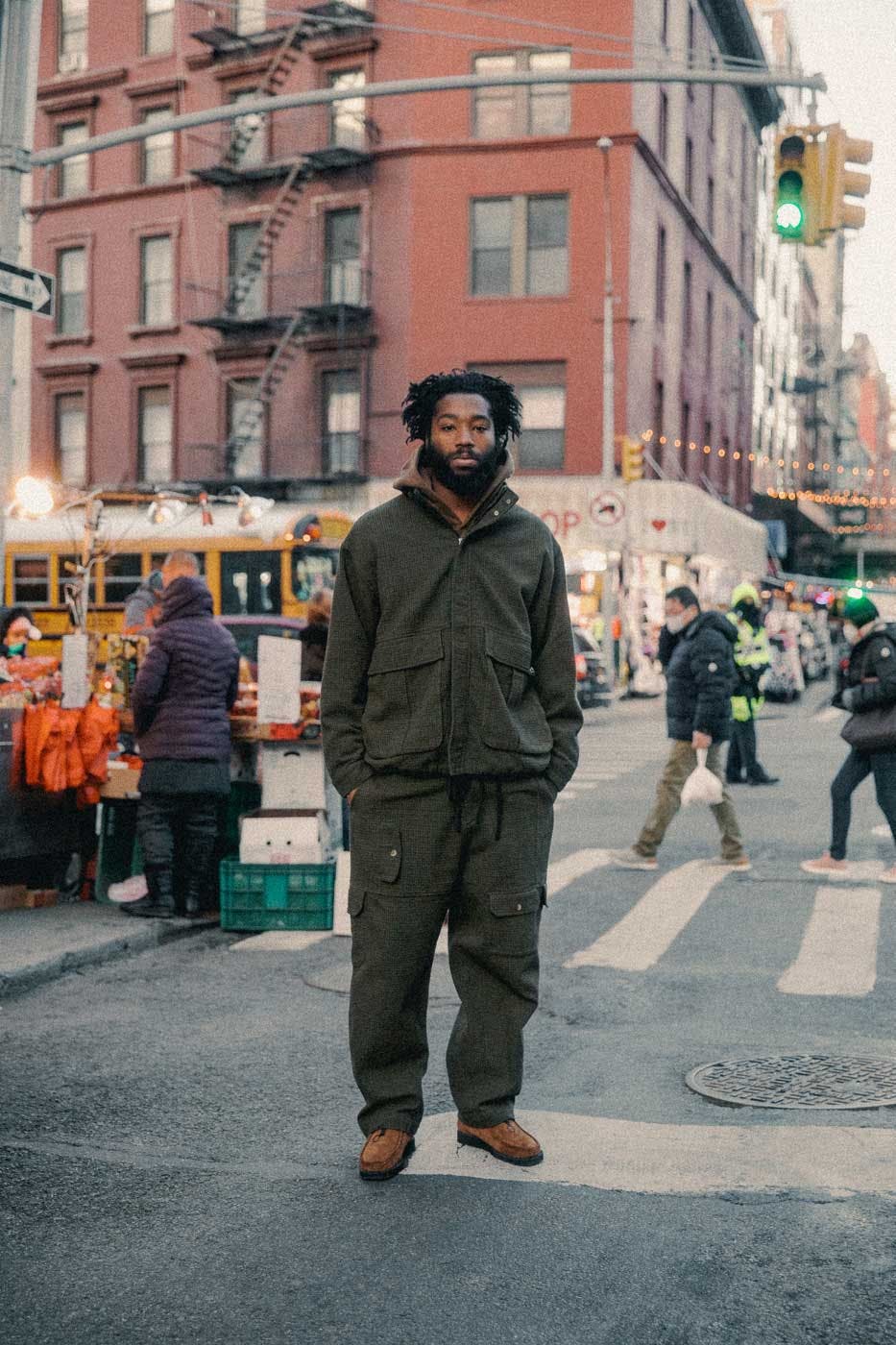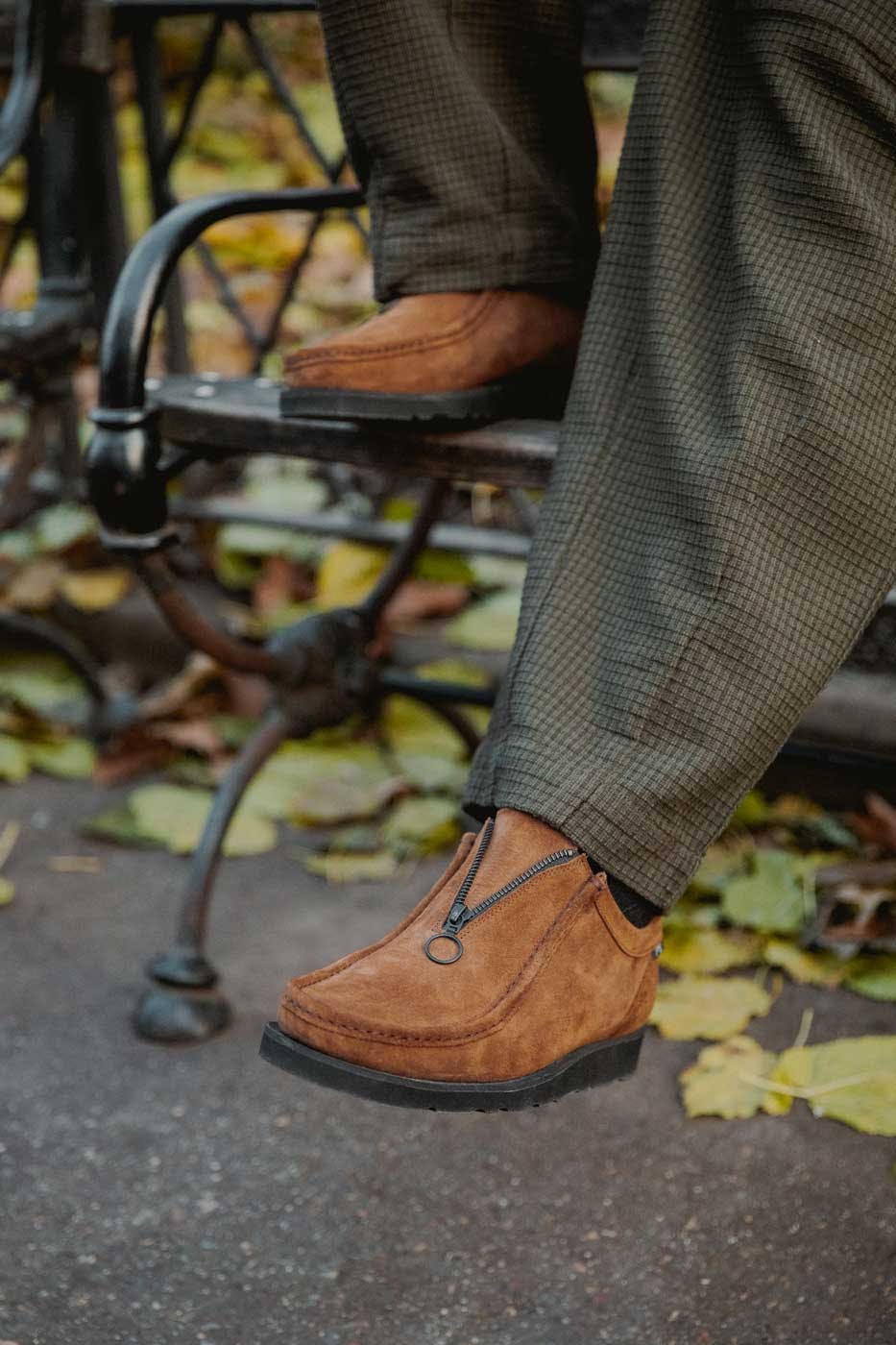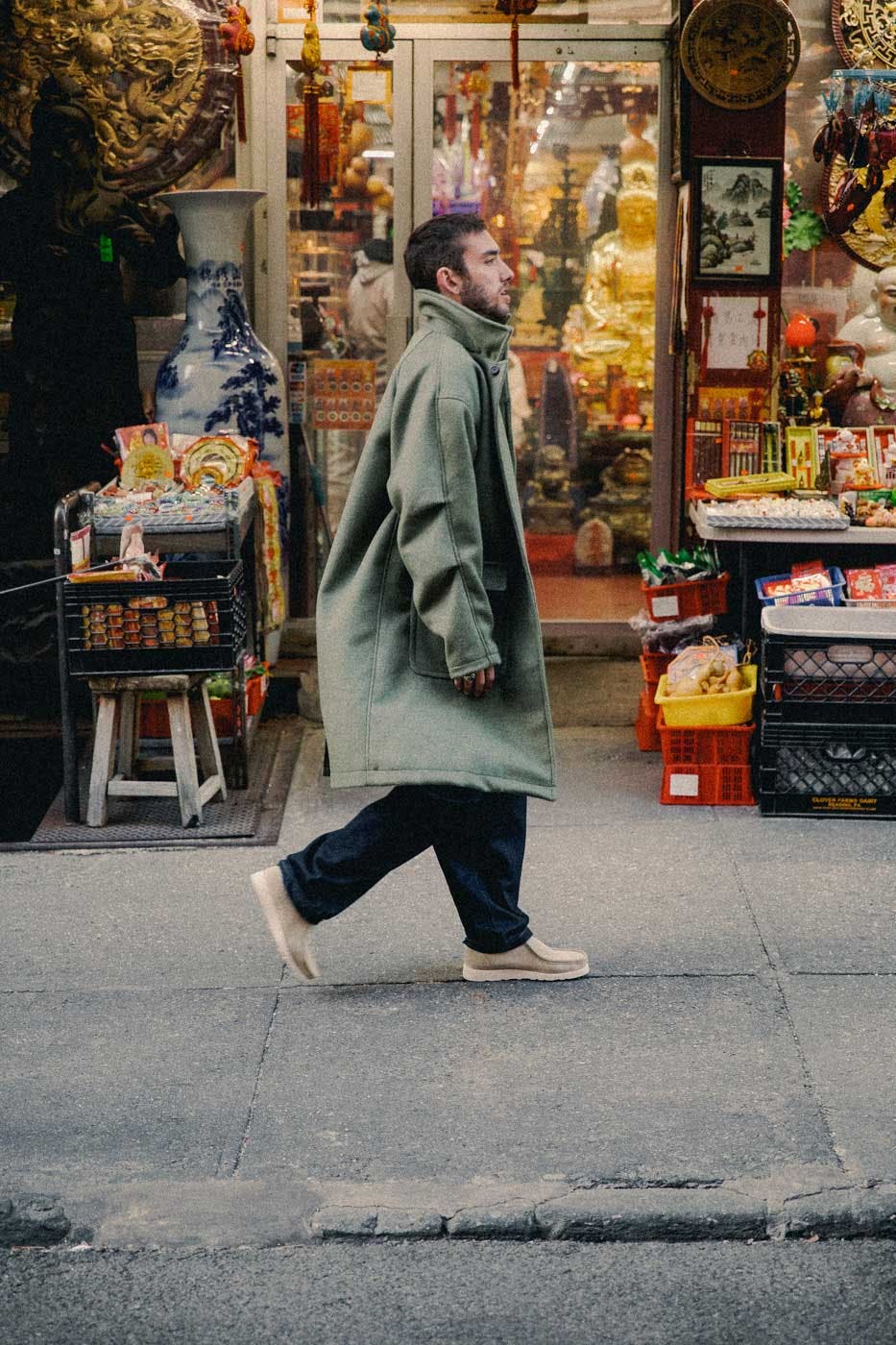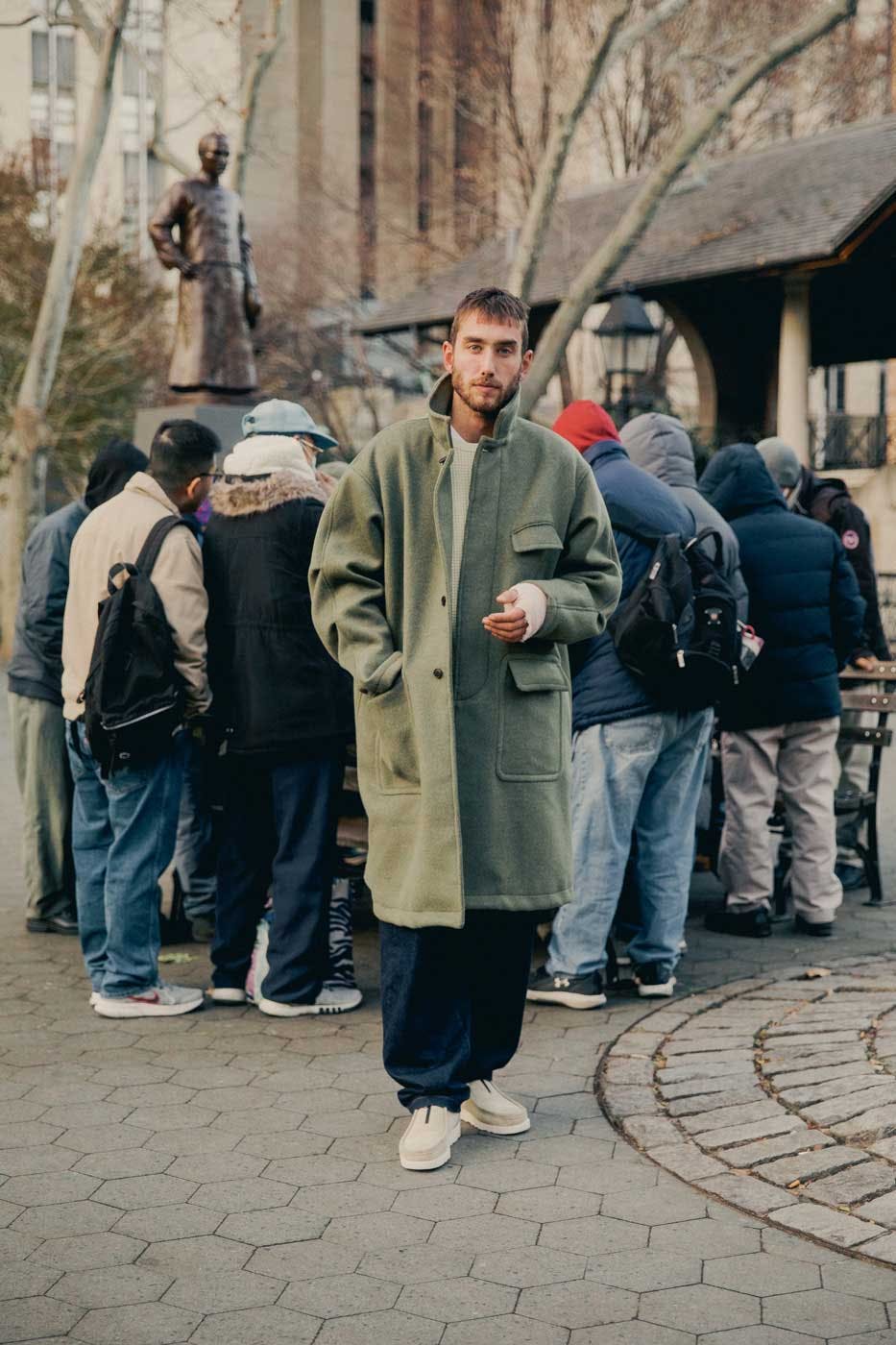 Who says you can't teach an old shoe new tricks? New York label 18 East is now three collaborative shoes deep with Padmore & Barnes and neither party is getting tired of reintroducing the OG Wallabee through adventurous reconstruction. And why would they? The shoe's timeless good looks have ensured its enduring appeal for over a half-century.
To be clear, Padmore & Barnes didn't invent the Wallabee: Clarks' original Wallabee shoes, inspired by German company Sioux's "Grashopper," were simply manufactured at Padmore & Barnes' Irish factory from 1967 to '87.
But by literally shaping an inimitable shoe's future, Padmore & Barnes imbues its moc-toed "Original" with plenty of cred, cred that 18 East tinkers with in each collaborative outing.
The previous two 18 East x Padmore & Barnes affairs took some liberties with heritage, for instance, yielding shoes intentionally out of time.
18 East's first set was a buckled style fit for the Summer of Love, the subsequent pair was tall, dark, and handsome.
For round three, 18 East and Padmore & Barnes find middle ground.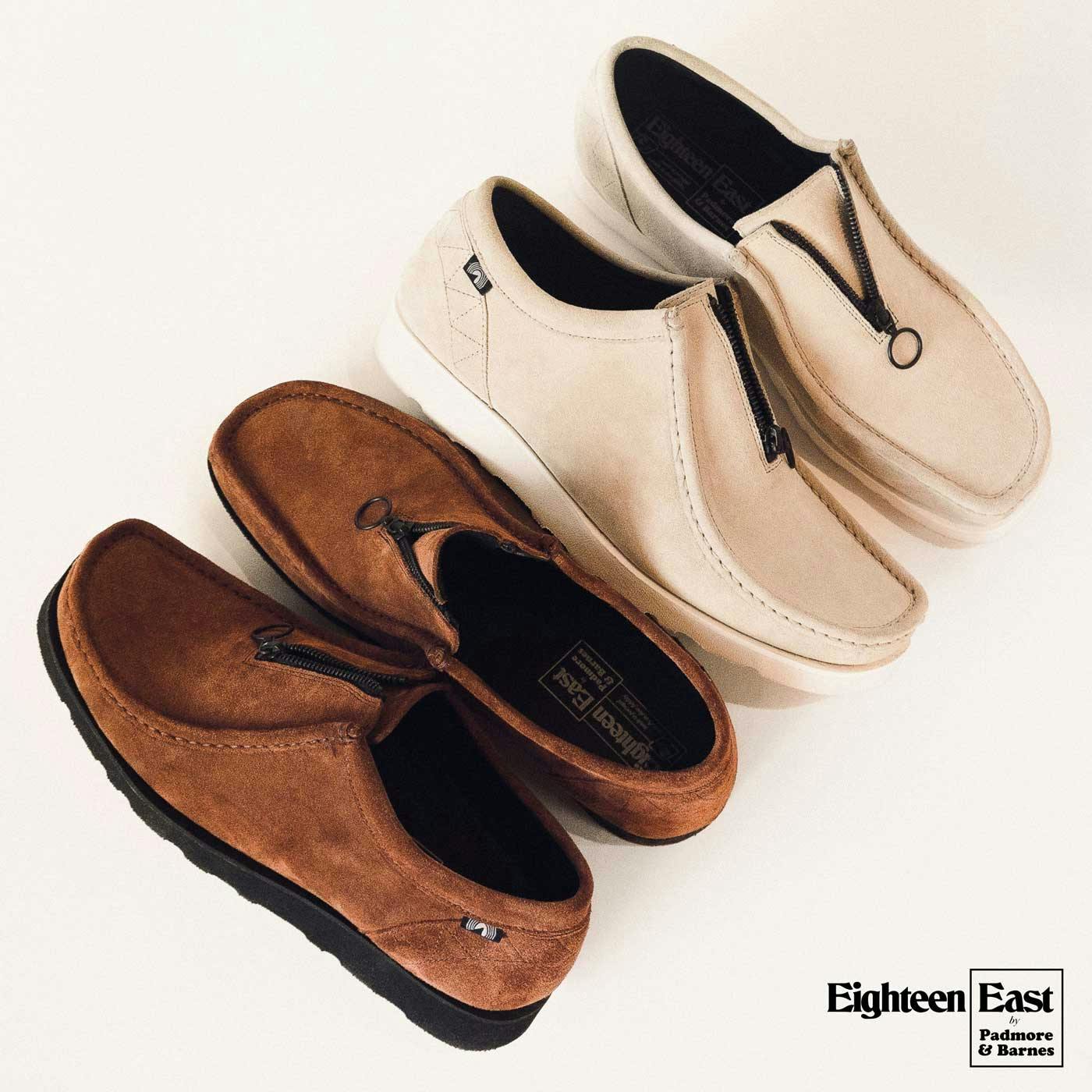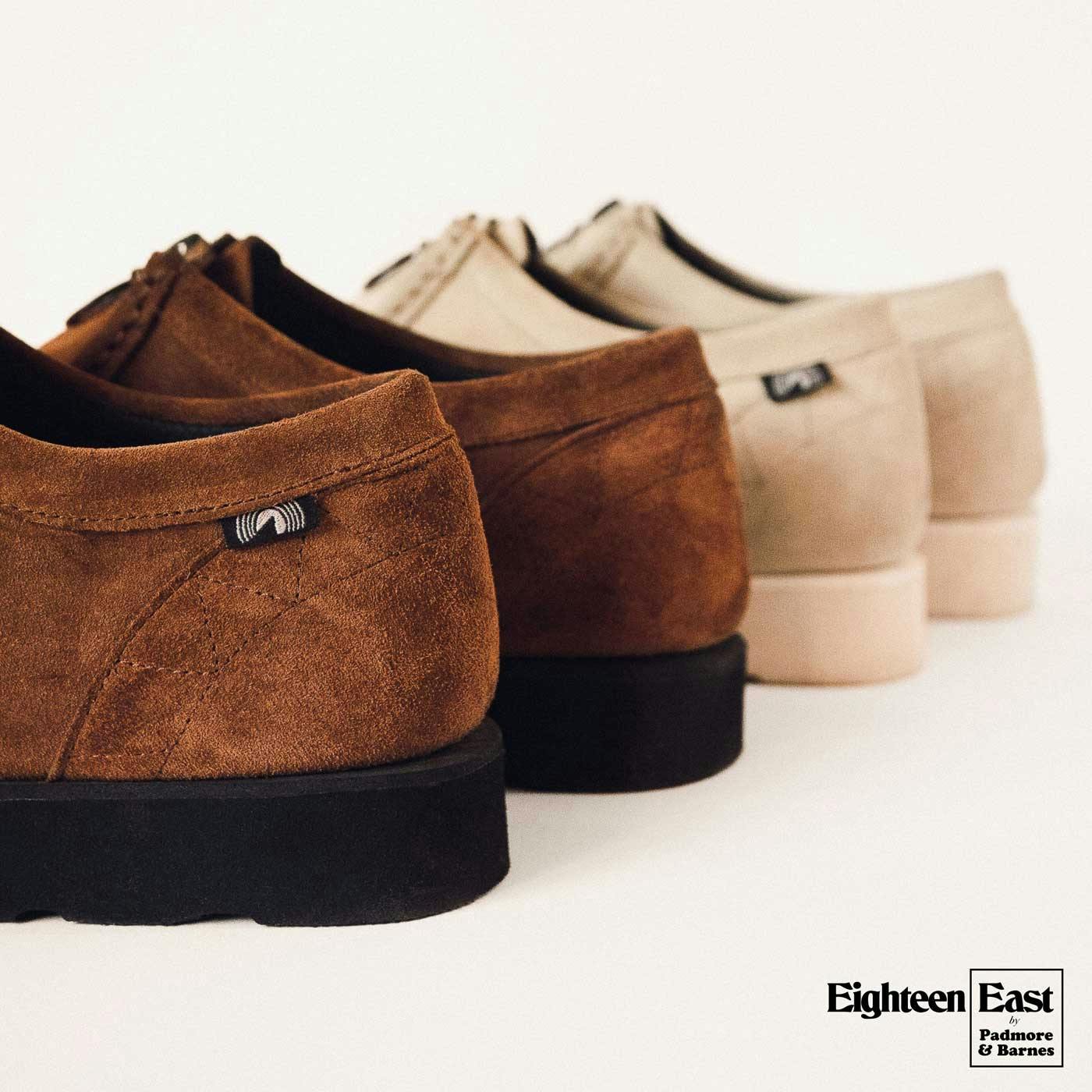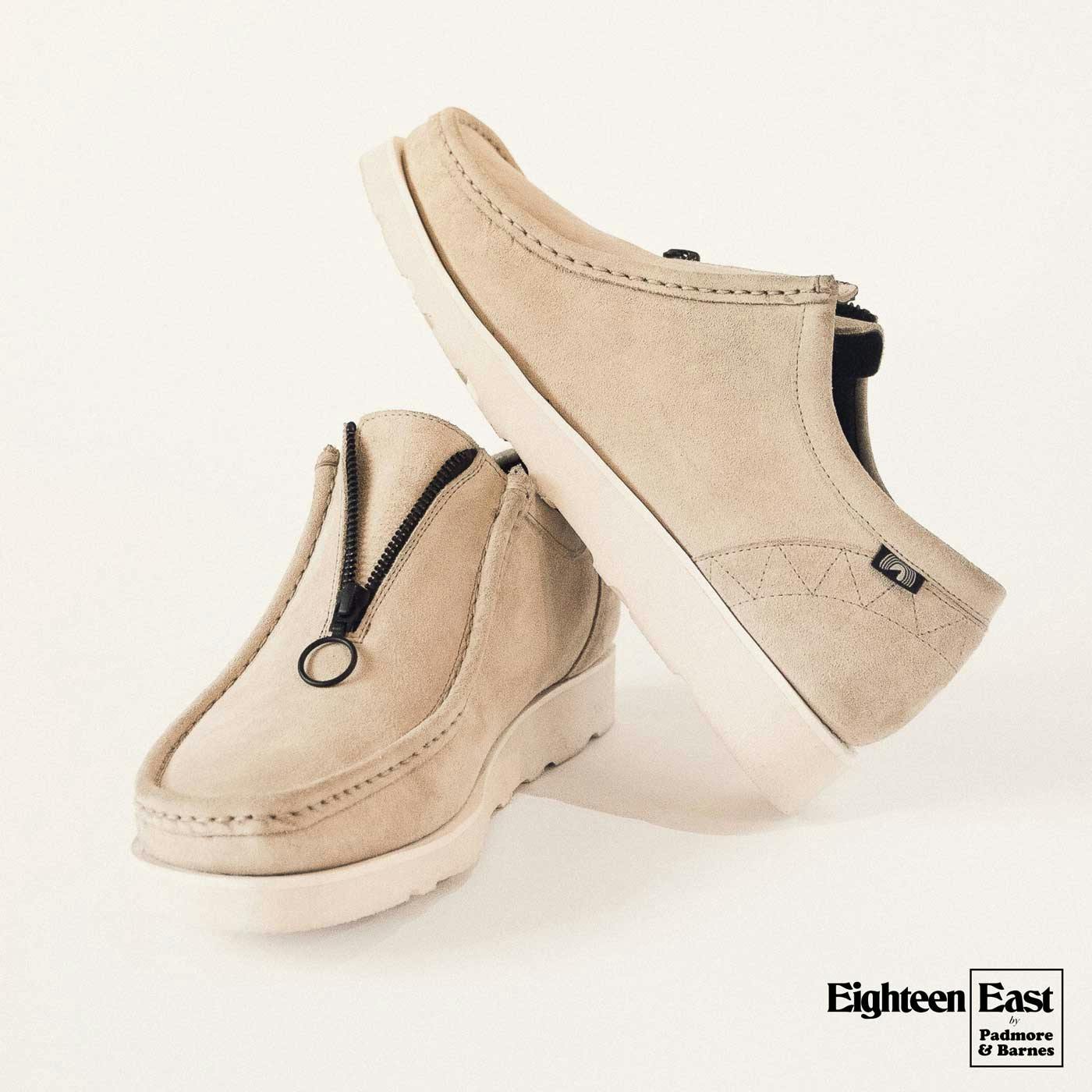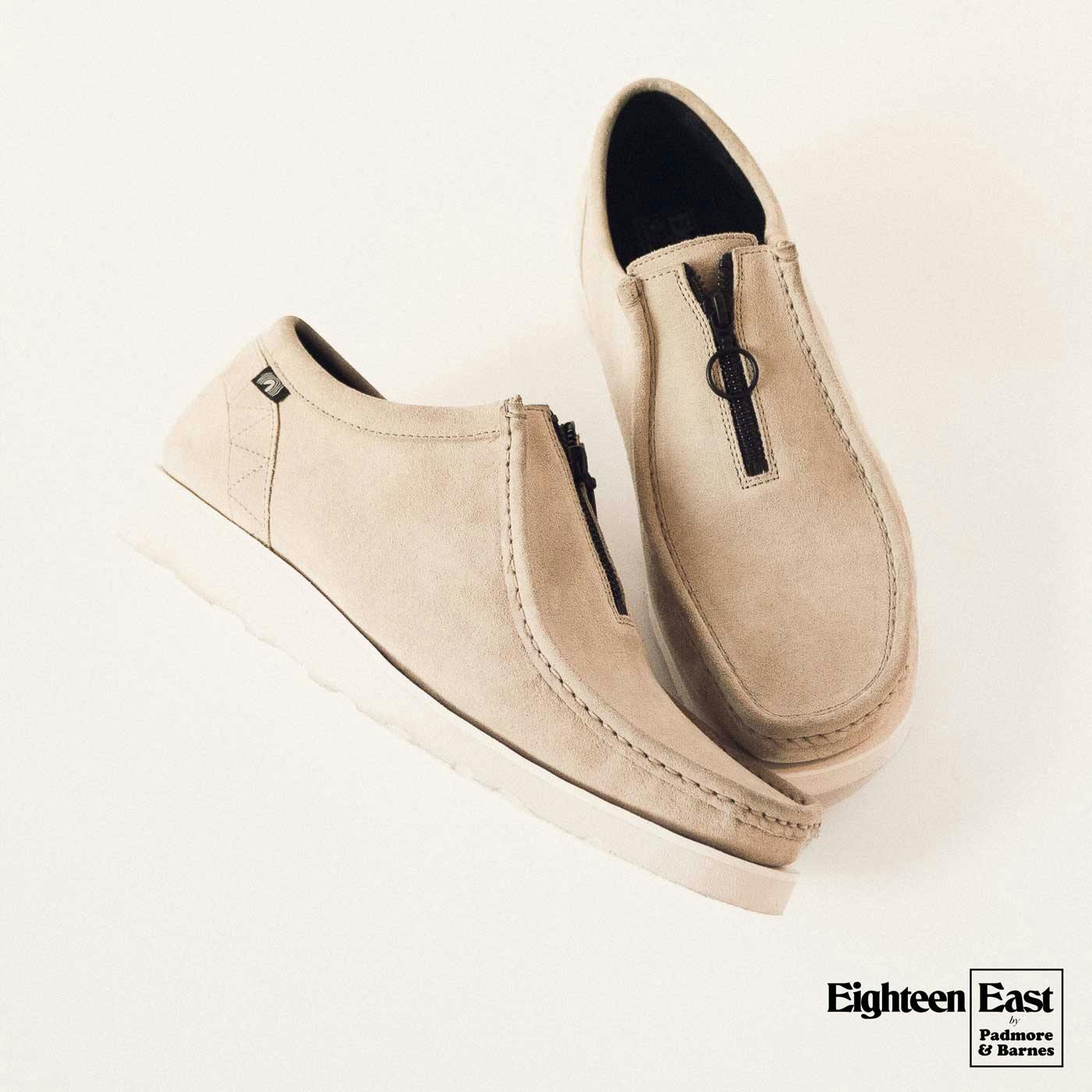 Claiming inspiration from '90s-era Padmore & Barnes boots "remixed... by outdoor brands in the late '90s," according to a release, 18 East gives Padmore & Barnes' P204 a lightly utilitarian makeover, though you might not notice from the quietly stylish exterior alone (well, one key detail tips the scales but bear with me).
Inside the Italian suede upper, a "weatherproof membrane lining" promises to keep your dogs dry regardless of climate, while Vibram's lightweight Morflex outsole grants you grip.
And, of course, the most obvious alteration is on the vamp, where the laces have been swapped for a snazzy zipper for easy access — tighten for security or unzip to embrace '90s bagginess.
18 East's third Padmore & Barnes shoe collaboration will launch on December 23 at 18 East's website and NYC flagship store, accompanied by a fresh selection of cozy courtesy of Jimmy Gorecki's Standard Issue.
What's up? Sun's up, surf's up, size up, zip up.
Shop our favorite products