18 East is releasing a selection of Winter 2019 goods tomorrow, November 27. Focusing on Irish design and craftsman ship, the collection includes collaborations with renowned Aran knitters Inis Meaín and the originator of the Clarks Wallabee, Padmore & Barnes.
In working with Padmore & Barnes, the original Irish manufacturer of the Wallabee, 18 East has reimagined the shoes worn by Aran fishermen. The brand's exclusive silhouette is cut from a single piece of English pony hair, while featuring an asymmetric side tie rawhide closure and a distressed natural crepe sole. The shoe is offered in English snuff suede as well, in addition to low-top versions in sunflower yellow and stone suede.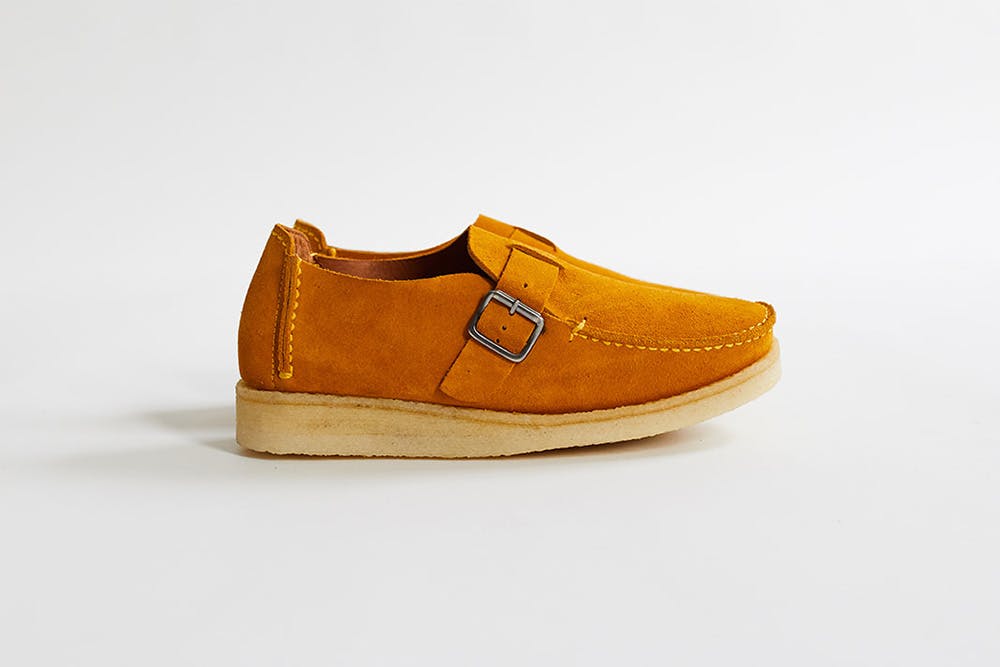 Alongside the collaboration with Padmore & Barnes is an eight-piece capsule inspired by styles worn by Western Ireland's fishermen. The collection includes two cabled workwear sweaters, matching caps, two versions of the "Crios" belt, and a reversible felted blanket.
Again, you'll be able to shop 18 East's new winter goods tomorrow, November 27, at 11 a.m. EST online.