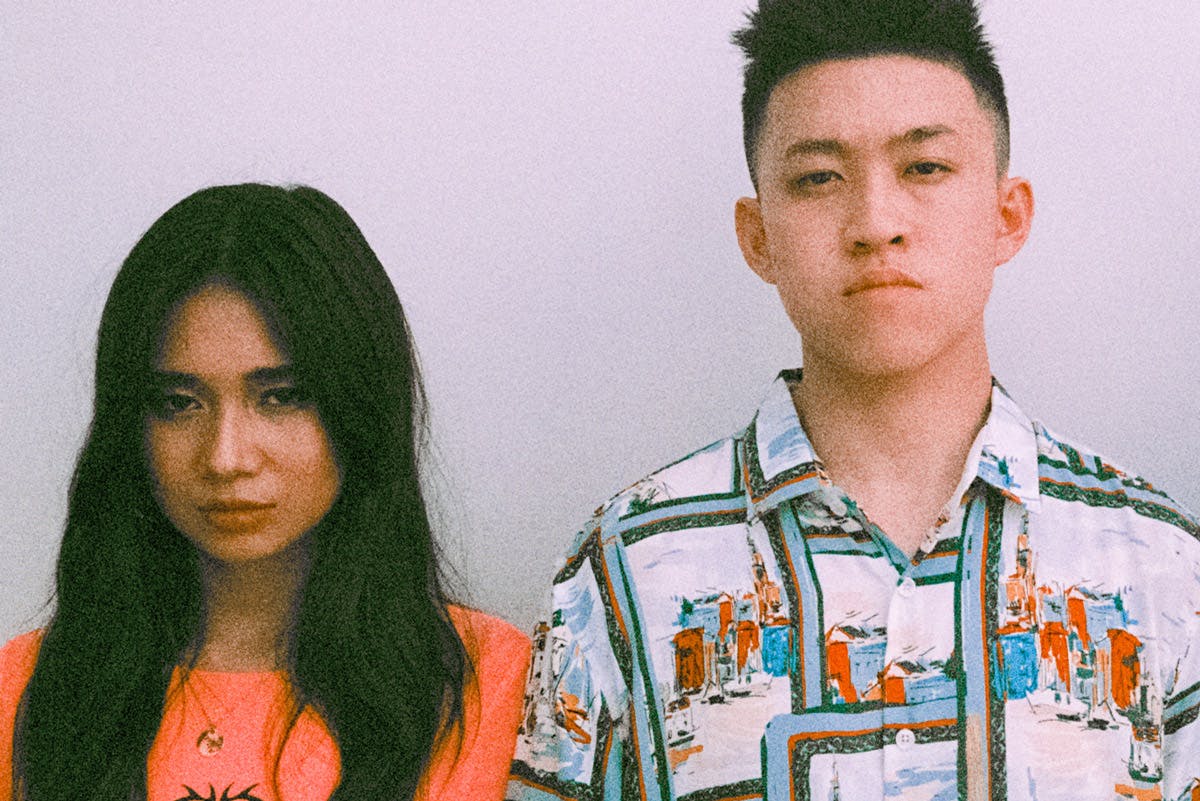 This piece appears as part of our initiative on Identity & Representation, a six-month-long project highlighting different facets of identity and how they shape the practices, conventions, and conversations happening in the Highsnobiety world. Head here for the full series.
Hip-hop is reaching the apex of a decades-long journey from the fringes of society to a global cultural force to be reckoned with, arguably making it the defining artistic medium of our time. There's a lot to celebrate here; countless lives have been transformed and given agency along the way. But by focusing the narrative on purely celebratory terms, it's easy to exclude the bitter fights for representation and acceptance from within the culture itself that have hovered around the edges of the discourse since the genre's inception. One need only recall the near non-existence of queer rappers until the underground boom of the early 2010s, or the painfully slow pace at which female MCs have become as prevalent (let alone command as much respect) as their male counterparts.
The same can be said for the inclusion and fair treatment of Asians and Asian-Americans in hip-hop, something that has really only begun to take effect in the past few years. While there's no substantial means of quantifying exactly when this shift began, one can comfortably settle on 2015: The year that the company now known as 88rising was formed by the kinetic music industry magpie Sean Miyashiro. Initially launched as music management enterprise CXSHXNLY, Miyashiro favors its description as a "hybrid management, record label, video production and marketing company." However one labels it, 88rising's mark on culture is already undeniable; no other entity has done as much for Asian representation in the industry, and its effects are being felt with seismic impact.
From the onset, Miyashiro's goal with the organization was to "push more Asian faces, as well as anybody coming from an immigrant background, more in that forefront of the music." Whether his cultural antennae are tuned in to a frequency well ahead of ours or the world of rap was ready to graduate to the next level of the East Coast vs. West Coast divide (or both), his plans for a mass embrace of Asians in mainstream rap have come to fruition faster than perhaps even he could have anticipated.
Back when Miyashiro was living in The Bronx with his girlfriend (now wife), he battled ennui by checking out what his friends were doing in different creative fields. This spurred him to take a deeper dive into music from Asian artists, especially Japanese disco and city pop, and he eventually got the idea to create a community around these artists, not just to boost their visibility but to show similarly-minded Asian-Americans that they weren't alone.
"I wanted to build something people could look up to, something aspirational from an Asian perspective," he recalls.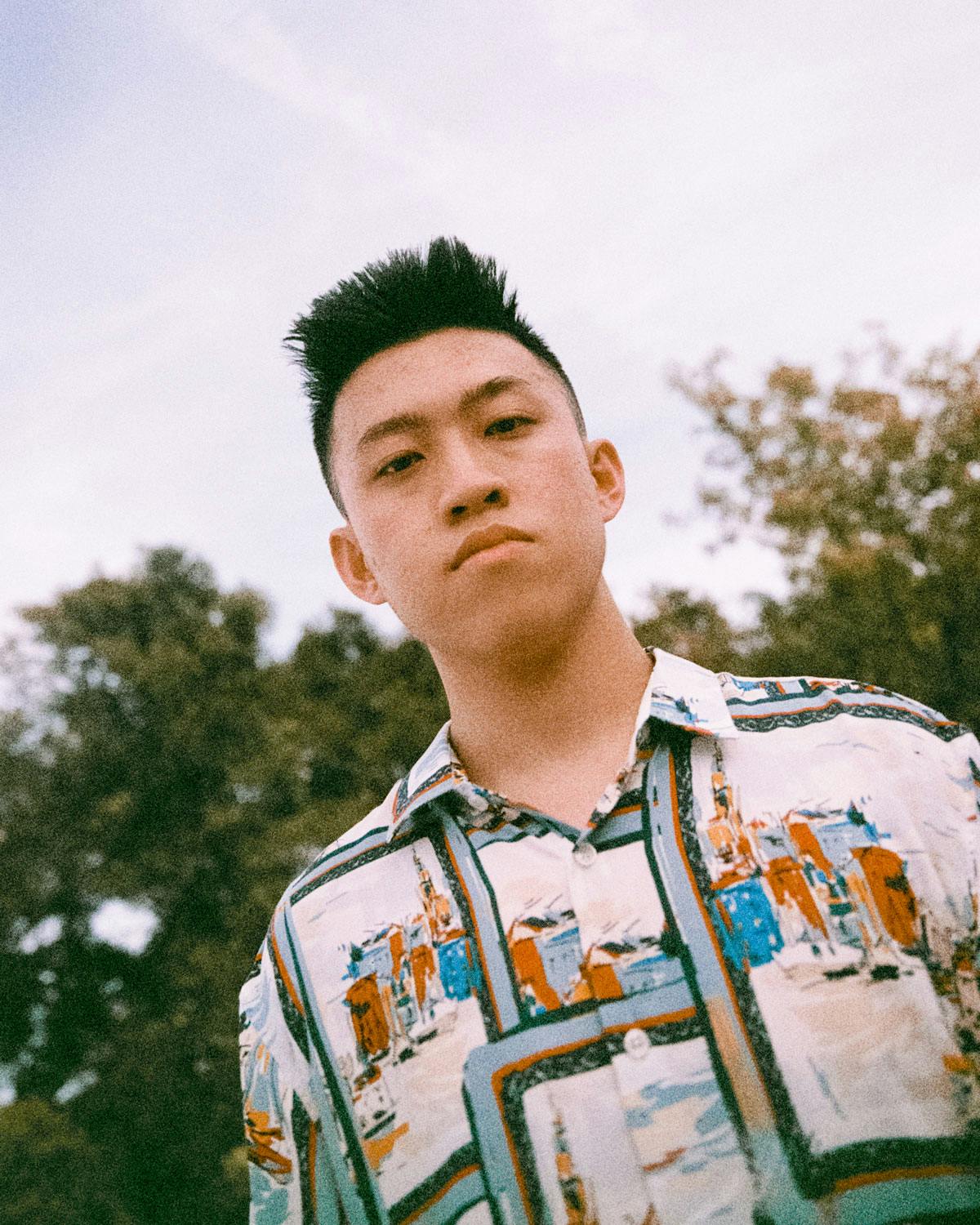 For a company that now houses offices in New York, Los Angeles, and Shanghai, 88rising had extremely humble beginnings. In its infancy, Miyashiro conducted business from his car on the top floor of a parking garage, taking phone calls while eating pastrami sandwiches and Goldfish crackers from a nearby bodega. "This was dead ass a daily thing. Goldfish and FaceTime with homies from around the world," he says.
Miyashiro's remarkable resourcefulness and critical eye was integral to his fledgeling company's success; he had a knack for spotting and fostering talent honed during his tenure at Vice Media, where he orchestrated the creation of their electronic music-focused vertical Thump. It was this quality that led Miyashiro to 88rising's first signee: Korean artist Keith Ape, who was making viral waves with his single "It G Ma." They released the official remix, culling the likes of A$AP Ferg and Waka Flocka Flame, in the summer of 2015, and it nearly singlehandedly pushed the company through their first round of investor funding.
The following year, 88rising began to program original video content in earnest, spearheaded by new signees who had a preternatural grasp of the ins and outs of viral success. Two of their additions that year remain among the label's most bankable artists: Brian Imanuel (the deadpan wunderkind now known as Rich Brian) and George Miller (the dolorous singer/songwriter who goes by Joji). The former rocketed to internet superstardom on the back of "Dat $tick," a tongue-in-cheek music video that remains the most-viewed video in 88rising's oeuvre, while the latter smashed records by becoming the first Asian artist to top Billboard's R&B/Hip-Hop chart with his 2018 debut album Ballads 1.
"We worked over Skype for over a year before actually meeting in person," says Imanuel of his beginnings with Miyashiro and 88. "All I can remember during that time was feeling very confident and determined."
Confidence and determination are among Imanuel's defining characteristics, whose path to stardom was paved with his dedication to making it on his own terms. Raised in the Indonesian capital of Jakarta, Imanuel was homeschooled all his life, teaching himself how to speak English through YouTube videos of Rubik's Cube tutorials and, naturally, rap songs.
"Growing up in Indonesia was stagnant but interesting," he recalls. "I started listening to hip-hop when I was 12, from the internet. At the time, EDM was the main genre in Indonesia. It's still really big, but people are starting to get a lot more into hip-hop. I would definitely say learning rap songs helped with my pronunciation because I had to talk really fast."
Brian Imanuel's experience mirrors Niki's, a fellow Jakartan whose enveloping R&B has found an international audience thanks to the support of 88rising. She too met Miyashiro via Skype before being brought into the fold.
"The thing I immediately learned about 88 – that still holds true to this day – is that promises are kept," she says. "If it's a yes, it's a yes. I have never encountered a more passionate, like-minded group of people working together towards a cultural shift. Everybody has always been so welcoming, and it's genuinely been a family-like environment with a lot of creative freedom. To say that I have been blessed would be an understatement."
The closeness of the 88rising community is a key component to their rise. Despite being divided by language, culture, and continents, it is their tight-knit bond that has allowed them to flourish.
"Everybody on this team has the same dream and it really shows," says Imanuel. "Having label mates that are on the same path as you and can relate to your goals and struggle is huge."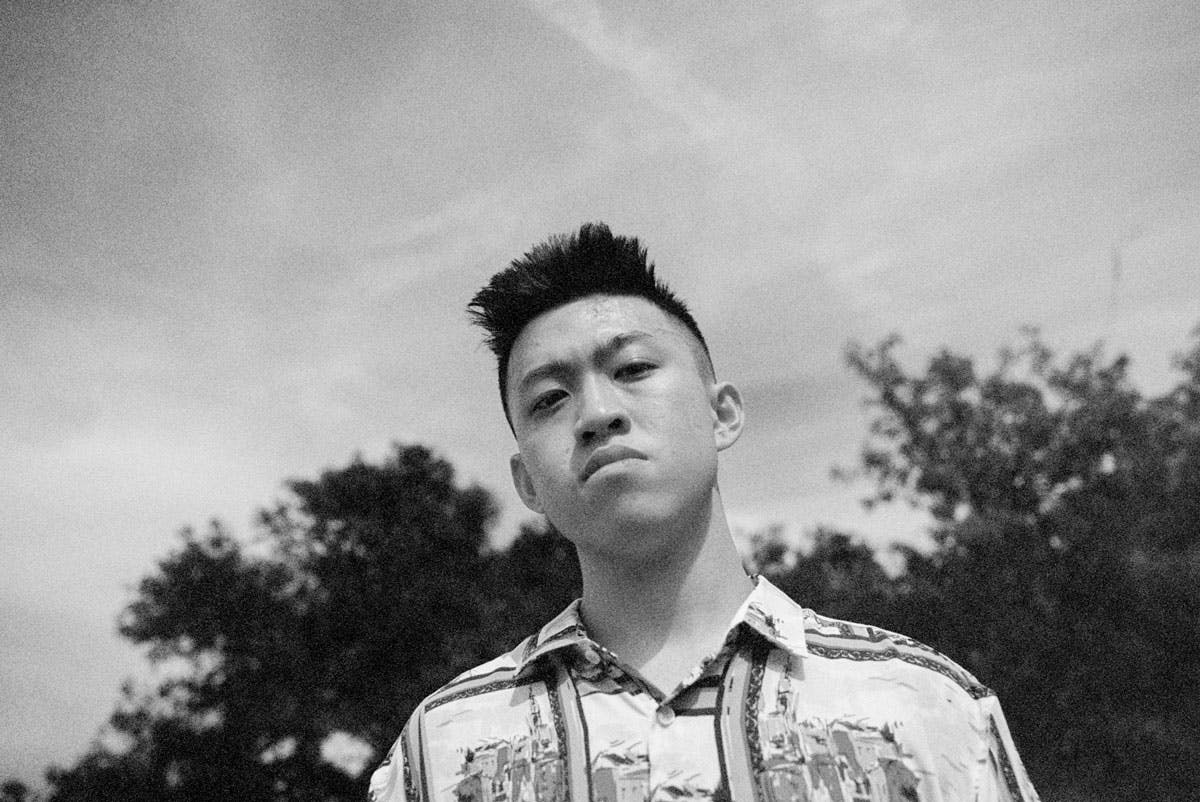 While mutual affection and intimacy is an asset that should not be discounted, breaking through cultural barriers that can be insensitive (if not downright hostile) requires work; it mandates an output that has substance and power in its intention, not to mention quality. It is perhaps why Imanuel's new sophomore project as Rich Brian – The Sailor – addresses how his race affects his artistry with more candor than anything he has previously released.
On the project's lead single "Yellow," he rightfully boasts of his accomplishments ("Rock 50 stages in all 50 states, bitch/ I did it all without no citizenship/ To show the whole world you just got to imagine") while on the even more open-hearted "Kids," wherein he name checks Sean and the 88 fam on the bridge, he paints a bold mission statement: "Tell these Asian kids they could do what they want/ Might steal the mic at the GRAMMYs just to say we won/ That everyone can make it, don't matter where you from."
"I've never communicated something like this with my music before, and it felt like it was the right time," he says. "I've had points where I feel like I've been counted out for sure, but all I can do is let my art speak for itself and let people make their decisions."
Race, inevitably, is a central part of the conversation surrounding 88rising's output and ethos, particularly in regards to the cultural exchange at play. Entering this arena as Asian artists, they have to reckon with prejudices that are both nationalist and racist – lest we forget, it was less than a year ago that chart-topper Lil Pump was pressured into removing lyrics from a song that relied on tired racist tropes of Asian culture.
"There were many times where I felt the need to either compromise my Indonesian-ness to mesh with American culture or compromise my international upbringing to avoid being mistaken as non-nationalistic amongst my fellow Indonesians," admits Niki. "Working with 88 has really opened my eyes to the existing problem, which is that Asians are simply underrepresented and/or misrepresented as well. Internalizing that really gave my career a new dimension. I realized that I'm not doing this only because I love music. I'm also doing this because I love Asia."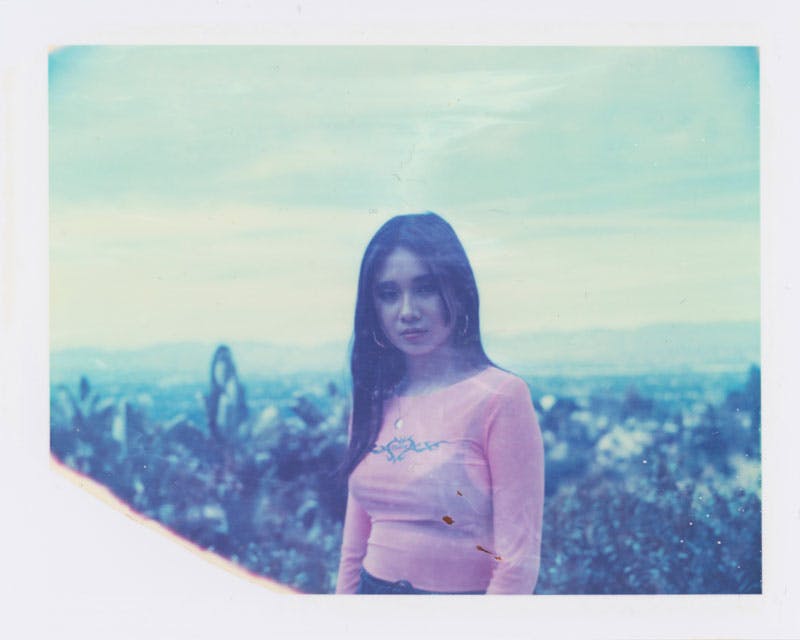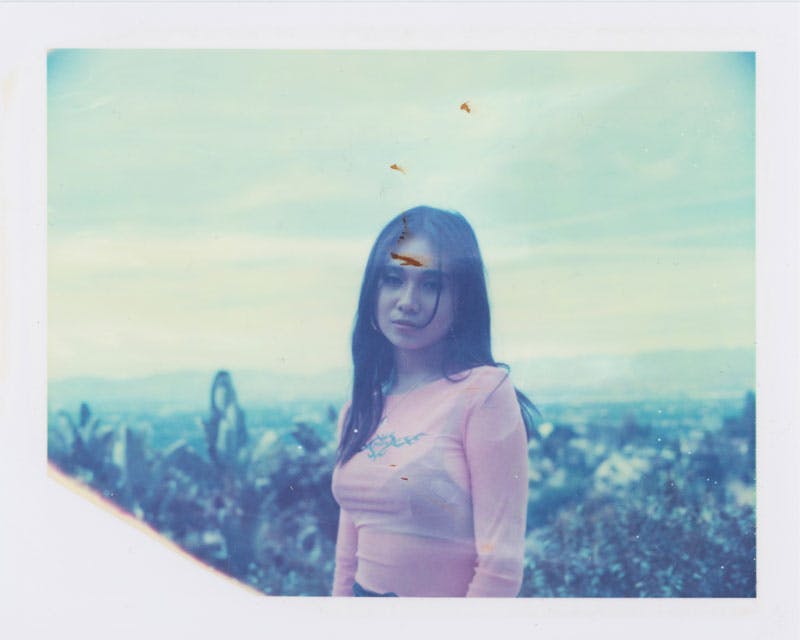 In addition to these concerns, past experiences have indicated they face, or have faced, pushback from the hip-hop community itself. Infamously, when Imanuel skyrocketed to fame on the back of his single "Dat $tick" he was going by the moniker 'Rich Chigga.' Many were unamused by this name, feeling that it encroached on sensitivities his upbringing could not justify. It was a flashpoint for the faction who maintain a hardline stance that the label 'people of color' should not encompass Asians or those of Asian descent, let alone those practicing the art form pioneered and innovated by African Americans. As Imanuel's star power began to reach critical mass, he announced the formal name change to 'Rich Brian' at the beginning of 2018, citing the he was "naïve" and had "made a mistake."
Hip-hop is for everyone, but nevertheless, these sorts of barriers present themselves for those outside black culture taking on the mantle of the medium; even if it leads to a broader narrative of representation, certain ground rules must be met and obeyed. Pioneers like DJ Qbert, The Neptunes' Chad Hugo, and producer Dan "The Automator" Nakamura have left their own legacies in hip-hop, but Asians continue to deal with the stereotype of "the other." It is assumedly why Miyashiro is extremely cognizant of the language surrounding 88rising's journey, steering the conversation away from notions that depict them as outsiders breaking into the industry.
"I think we have garnered great respect from the artist community – our peers, the gatekeepers of hip-hop," he says. "I've been able to sit with people that might not have understood us completely in the beginning and show and prove where we are coming from... a place of appreciation and deep respect of what and where this is from. Continually pushing ourselves to get better, and not trying to fit into any mold, has really helped us be more understood."
And while a banner acceptance of Asian artists may never reach every corner of the culture, it is impossible to deny the huge amount of positive influence and change their very presence has ensured over the past few years. It is also difficult to understate the rarity of success for a group like 88rising; while Asian artists like BTS or Blackpink have become household names in the US, these are often tied to a specific genre or form that is specifically Asian. Obviously, it's not as hard for Asian artists to succeed in markets like China and South Korea. What 88rising have accomplished is a more organic fusion of Asian culture with Western culture, legitimately claiming space in an art form like rap without compromising their ancestry or cultural values.
"I think in music we are the leaders of this new Asian representation from a 'real music' perspective," Miyashiro says. "When I say 'real,' I mean music that comes from the ground up – music that is created solely by the artists themselves as a team without a big machine behind them, which is largely what any other Asian music that has gotten any sort of popularity is. Which, by the way, is all fine and I'm all for it. K-Pop as an example is great, because at the end of the day it's something that makes people happy. That simple thought is powerful, and the fact that it's Asian faces communicating that message – that's great. But for a large population that doesn't have any interest in that, we kind of represent that end of the spectrum. Real music that you can feel, that comes from us – the DIY shit."
Given the unparalleled, ceiling-shattering success the company has found thus far, they are clearly being both appreciated and understood. And though 2019 has been a banner year for Asian and Asian-American representation for pop culture as a whole, no one is fooled into thinking they are even close to an endpoint.
"True representation will finally come when the gatekeepers of music support Asian artists, not because there is a market for it, or because Crazy Rich Asians has gone off," says Miyashiro. "Because all that could be so temporary. If there is a real scalable support for Asian artists to consistently be able to create and put out stuff of impact… that would be what I call true representation."
"Cast more Asians," says Niki, speaking on the need for representation that doesn't hinder the very qualities that make it important to share. "Put more Asian artists on line-ups. Have more Asian faces in your campaigns. That has been my entire vision and personal goal as an artist. If I didn't really believe in this movement, or feel such a social responsibility to be a living, breathing reminder to Asian women all over the world that they don't need to conform to any stereotypes or societal expectations based on their race, I would not be a public figure and just be back in school. I genuinely do this because, on top of my love for music, I also feel a strong passion for putting Asians on the map. I want Asians in media to be household names in the future, and even if I'm merely a small stepping stone towards that change, I'm all for it."
With what 88rising has accomplished in a mere four years, one is struck with the sense that this multi-national band of trailblazers will be thought of as far more than mere stepping stones in days to come.