Rapper A Boogie wit da Hoodie, née ​Artist Julius Dubose,​ released his first song just three years ago at the age of 19.​ ​At the time, few could've predicted his imminent rise in hip-hop, but he went on to sign with Atlantic Records in 2016 and was included in ​XXL​'s "Freshman Class" the following year.
Since releasing his debut studio album,​ The Bigger Artist,​ ​​late last year, which features Chris Brown, Trey Songz, Kodak Black, and 21 Savage, among others, A Boogie has released a slew of increasingly impressive tracks and continues to build a dedicated following.
In the spirit of the highly-anticipated re-launch of the​ ​PUMA CELL Endura, we spoke to the artist, who surprisingly has more in common with the iconic sneaker than just being fashionable. Both A Boogie and the CELL Endura were born in the '90s, a time in fashion that was so influential in defining retro-cool that we still make reference to it today.
We spoke to A Boogie about this, as well as growing up in New York City, how his style has evolved over the years, and what he's working on these days. Highsnobiety was also on the ground in New York City to shoot his style in person and to check out how he rocks the CELL Endura. Heads-up: the sneakers drop on October 4th and retail for $130.
I'm curious about what it was like growing up in New York City in the '90s.
I don't even remember the '90s. I was, like, five when the '90s was over.
How about when you were growing up, so early 2000s. What was that like in New York City?
Yeah, that's what I remember. It's crazy because for some reason my life was a blur before 2000. I remember the World Trade Center and then I left school and everything from there was just a blur before that. I don't remember when I was, like, four-years-old or none of that.
But it's crazy. It seemed like my life started on that day for some reason.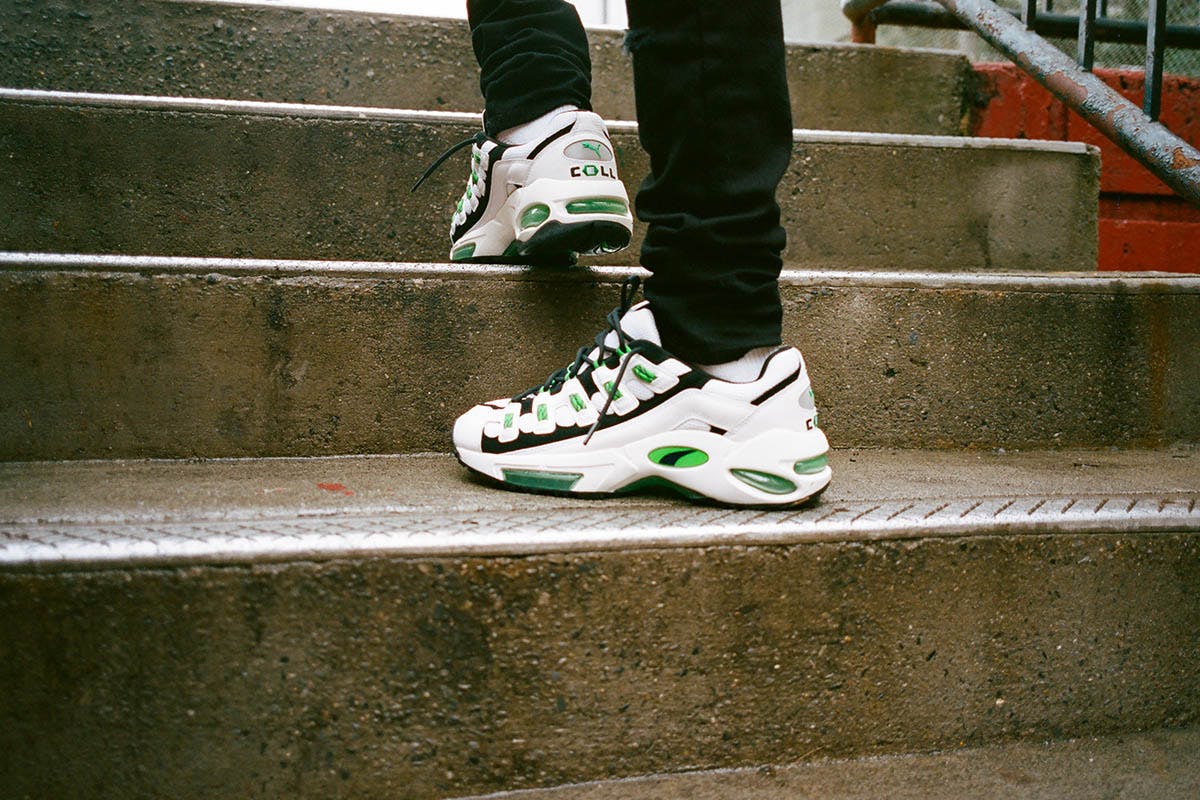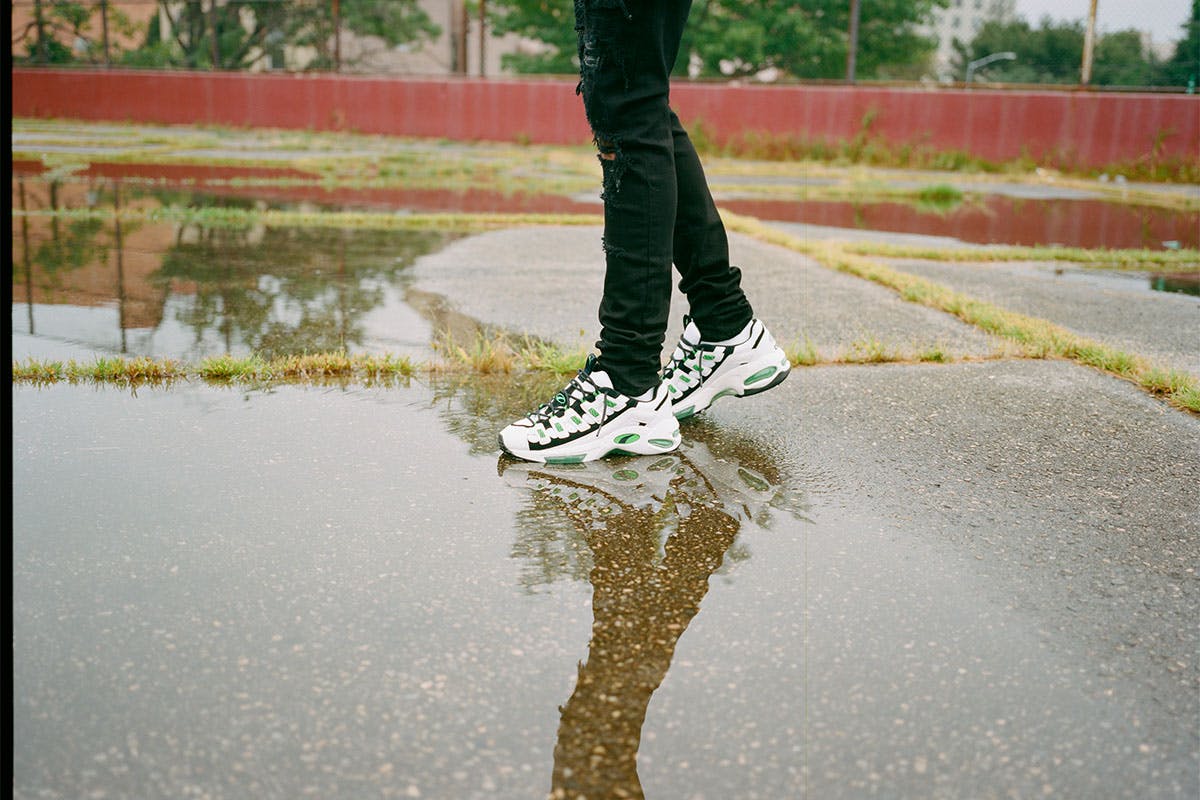 That's a very powerful memory. What was the vibe like at that time when you were coming of age? Who were you listening to? What was the fashion like?
In the beginning when I was in elementary middle school it was about basketball and the girls. so we was just listening to Dipset and G-Unit. Even Roc-A-Fella and Jay-Z and them. We was listening to Lauryn Hill, some Alicia Keys, all that. All that type of vibe. And as the generations have changed, that's when all the Drake and Lil Wayne and the other homies that's there right now still [entered] the game.
In the beginning, I remember we had a whole bunch of weird things. The shoes when I was 10 and 11, at first, I was doing little stupid things. But remember the heelys with wheels on the bottom of the shoe? We used to be in school with those and then we moved on and we started rocking sneakers. Then when Meek Mill started jacking PUMA in the Meek Mill era, we started wearing PUMA, too. It was a whole cycle coming.
Did that inspire you musically or even in terms of how you dressed?
In terms of how I dressed, I would have to say that's just a New York thing. Because me and my friends, we would be competitive getting dressed up having different ['fits] for the girls and just competing with each other.
How would you describe your style now compared to back then?
I feel that my voice changed. My voice changed and my flows. I just try to be more versatile nowadays with shit like that.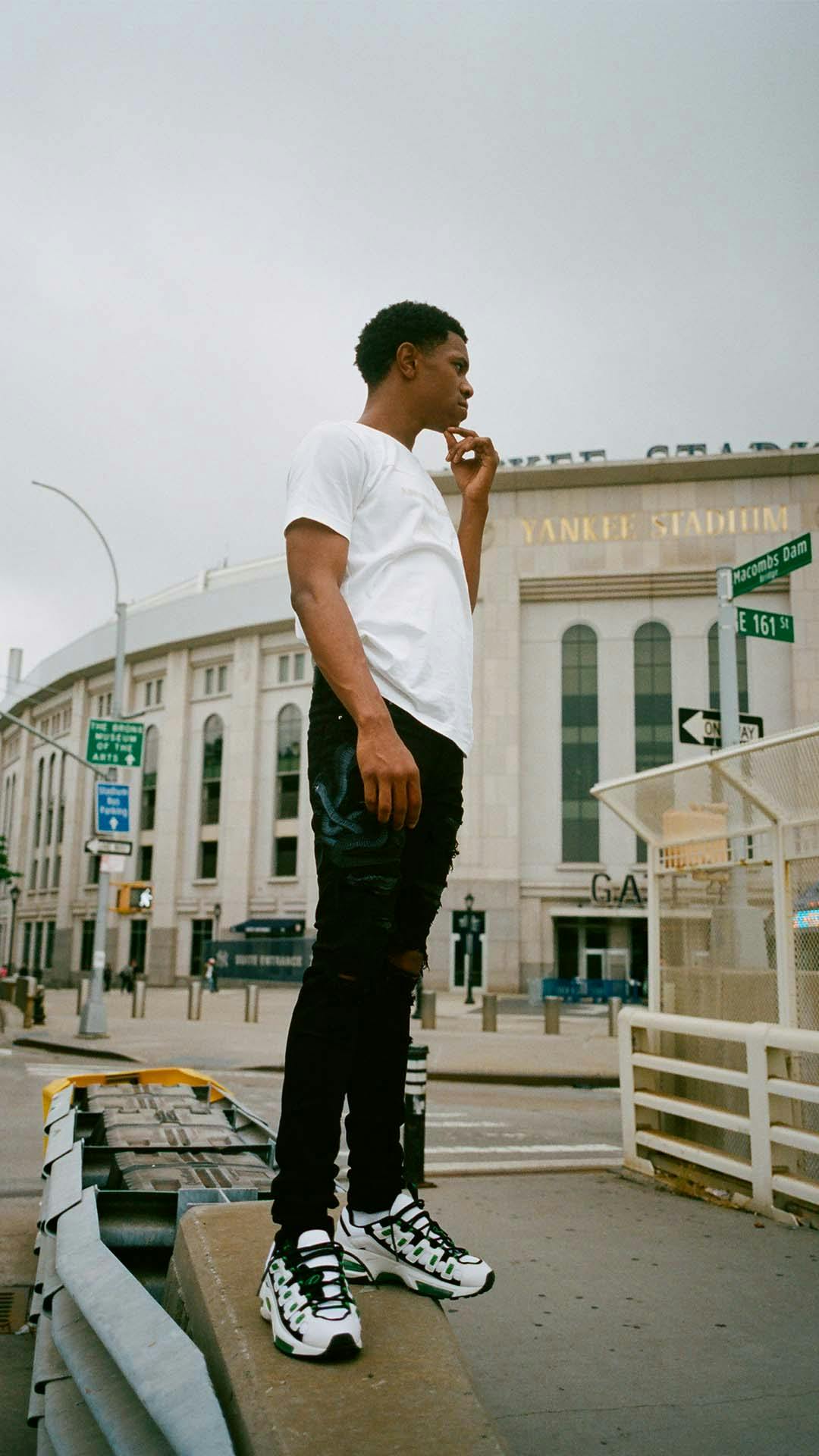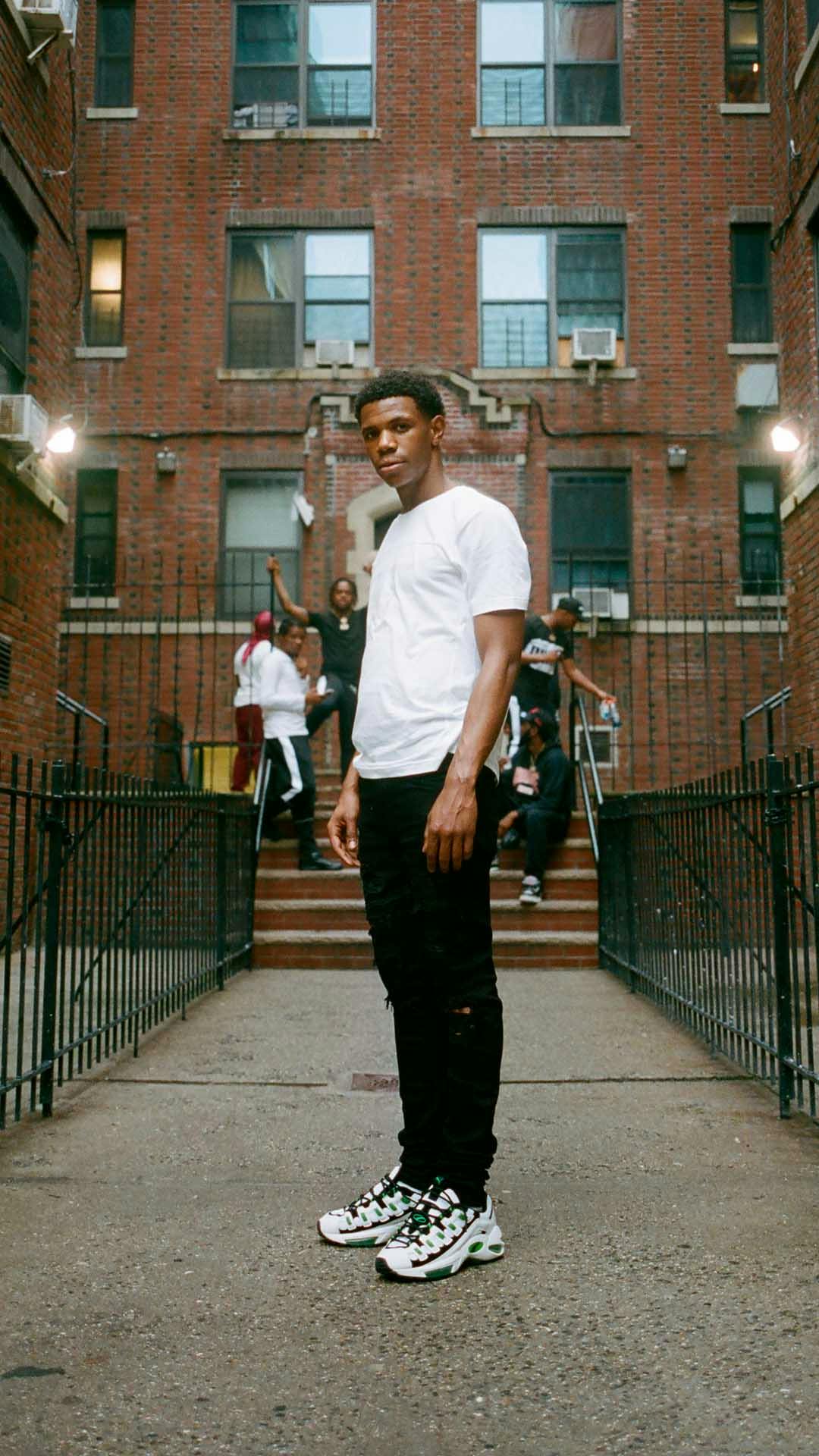 New York has such a dope heritage when it comes to hip-hop and the artists that come out of it. How does that influence you?
I was more of a—let's say I hear someone, right, and I liked their music, I would more likely be inspired to not sound like the person, to be as good as the person in my own way. I never really tried to follow behind anyone when it comes to sounding like them or making flows like anybody. I just always tried to be original. And the inspiration behind that is, I guess, in myself.
Are there any specific references in New York that inspire you? People that you look up to from the hip-hop community that really represent New York hard?
50, I felt 50.
What would you say is your biggest highlight this year?
I would have to say, when I sold out 41,000 people on myself in Syracuse. I was like, "I broke a record." That many people be coming to the show.
What advice do you have for young artists?
I would tell younger people, "it's all in you." Even though it's always good to look up to someone and be inspired and all that. But if you don't believe in yourself, it's over. Nobody's going to believe in you.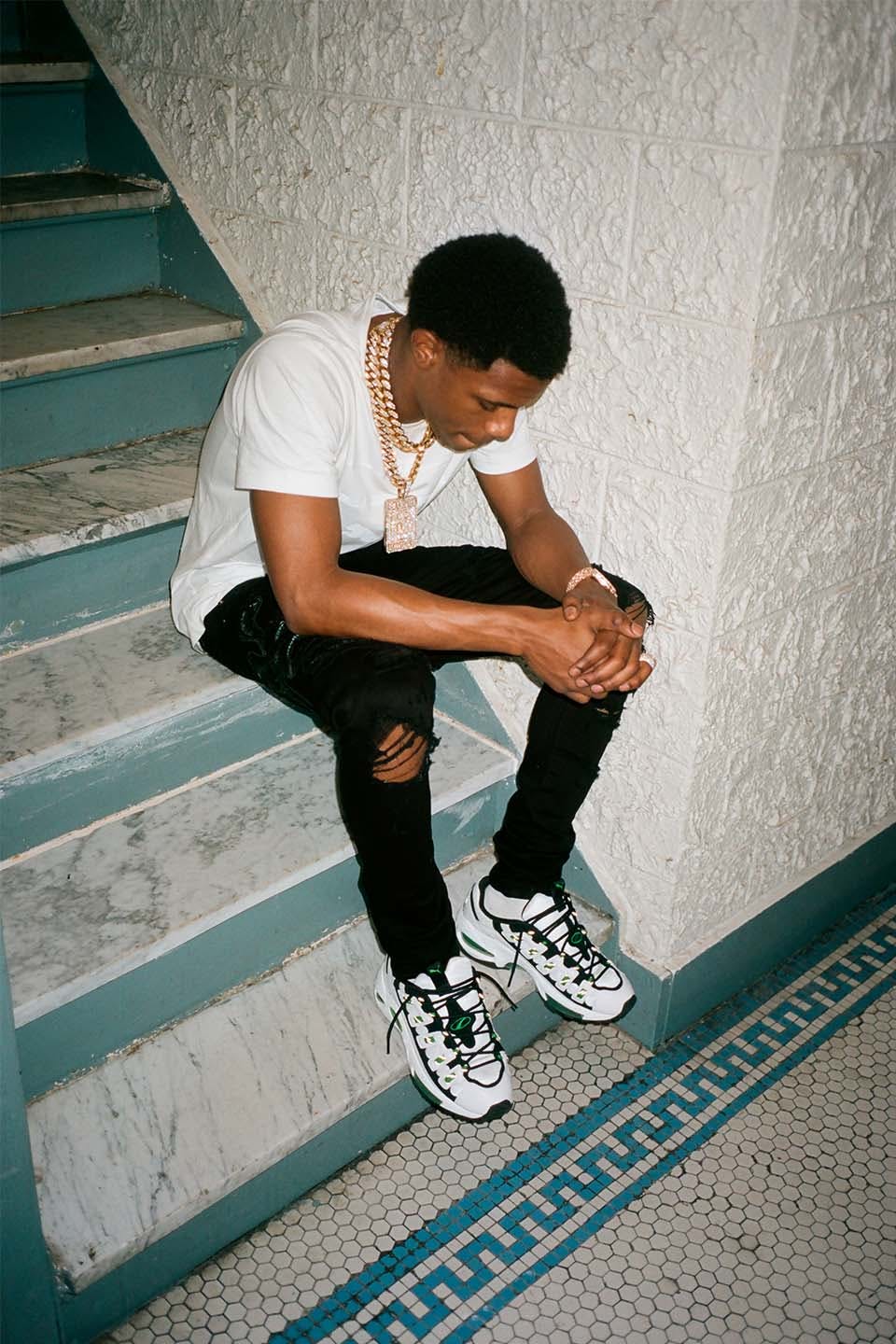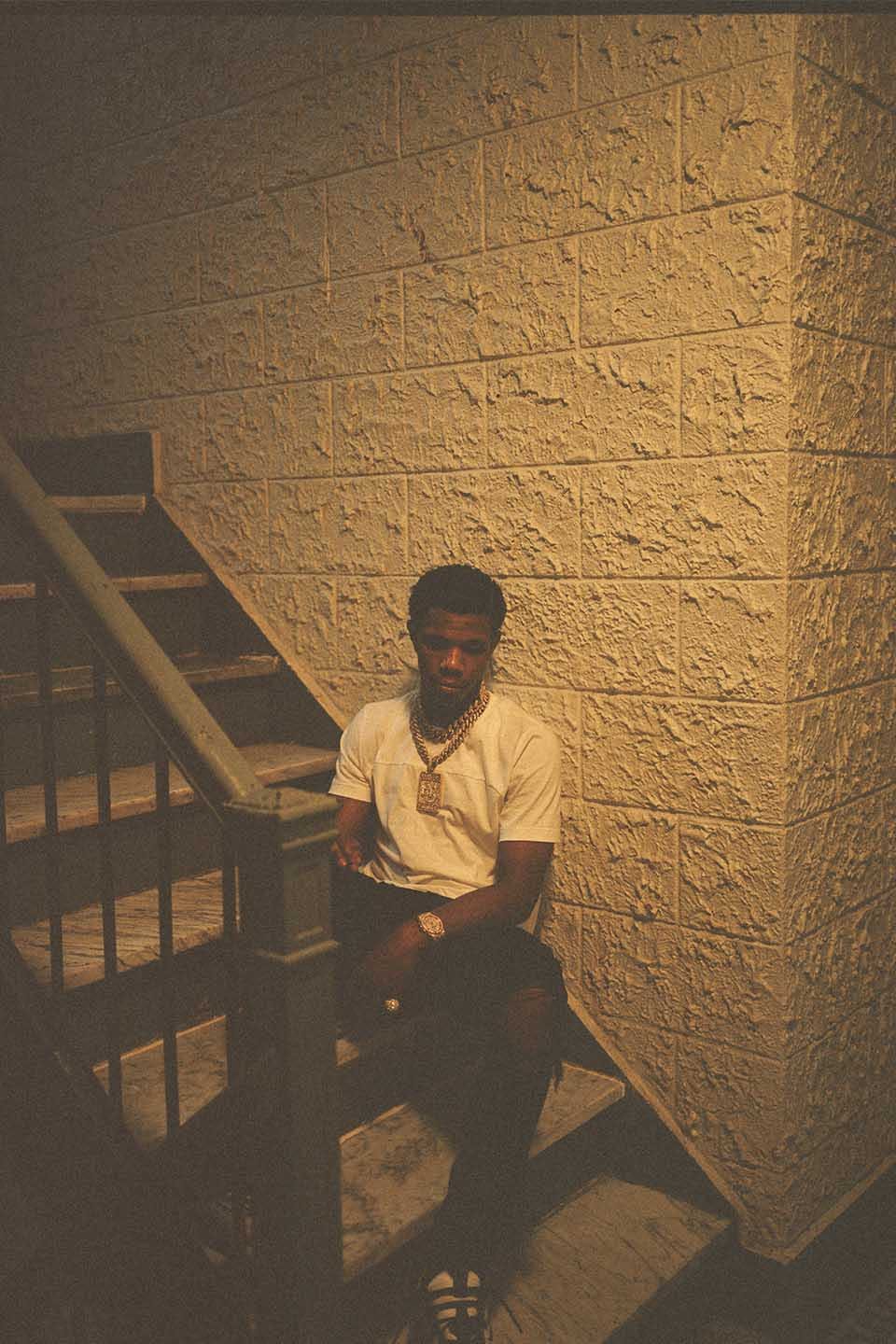 And what's next for you?
I got my album coming, Hoodie Season. And I'm planning on doing back-to-back projects, Hoodie Season and then Artist Part 2 on Valentines Day.
Is there anything that you want to tell people that you think they don't know about you?
Hmm. I think people don't know how much of a real human being I am. A lot of people get over their heads with the celebrity shit. A lot of people don't appreciate it and shit as much as I do. People take this shit for granted basically.
I feel like I'll never take it the way, I shouldn't take it [that way]. That's what I say to myself.