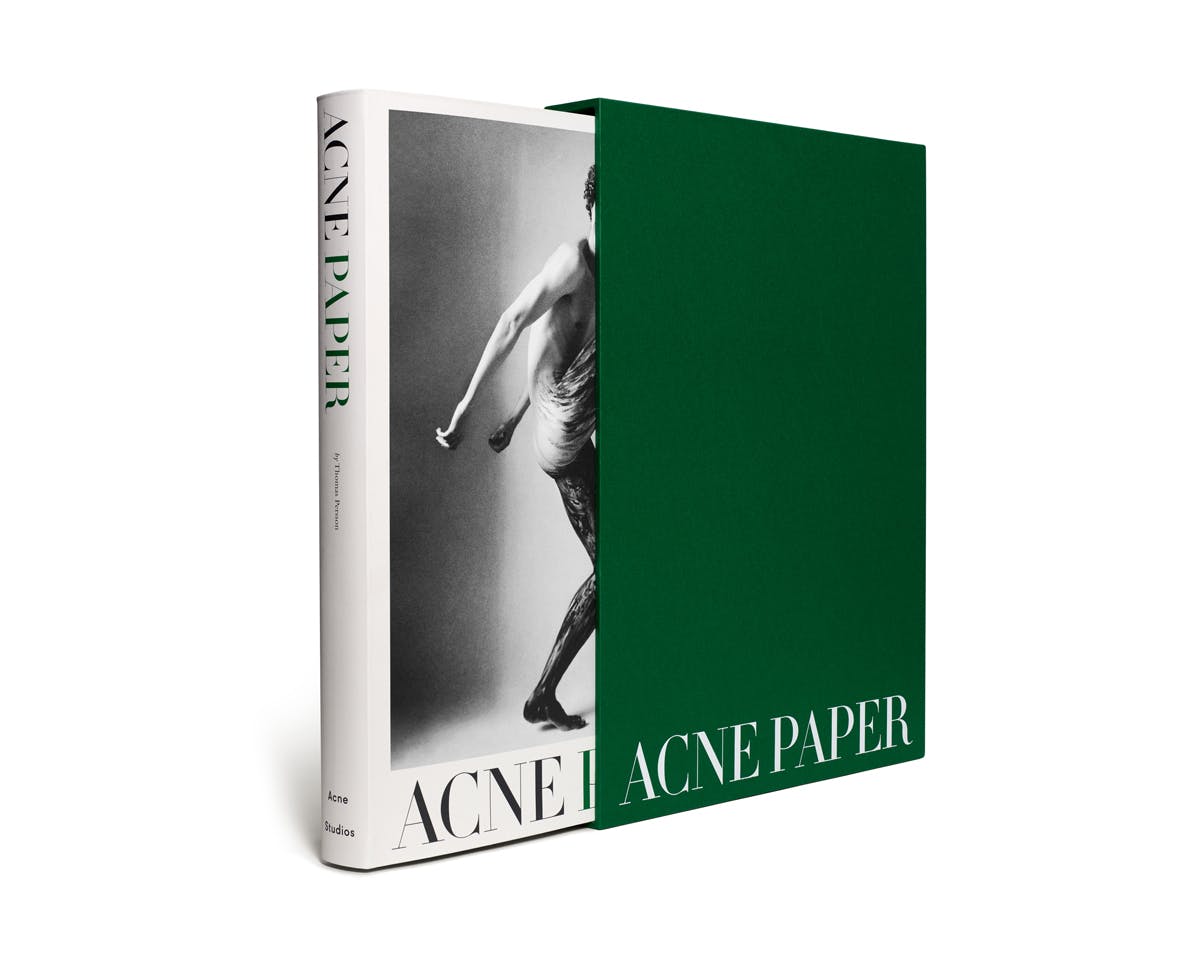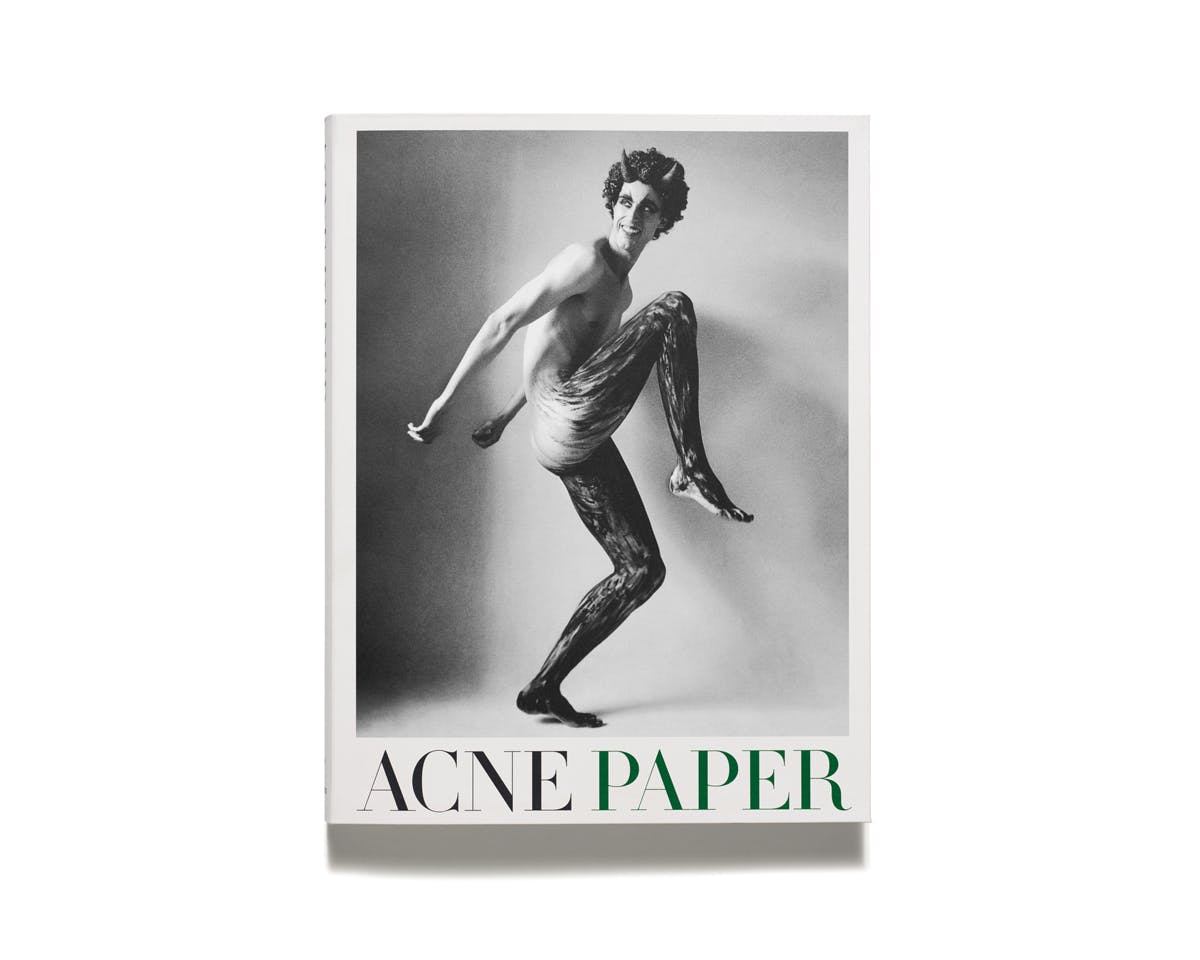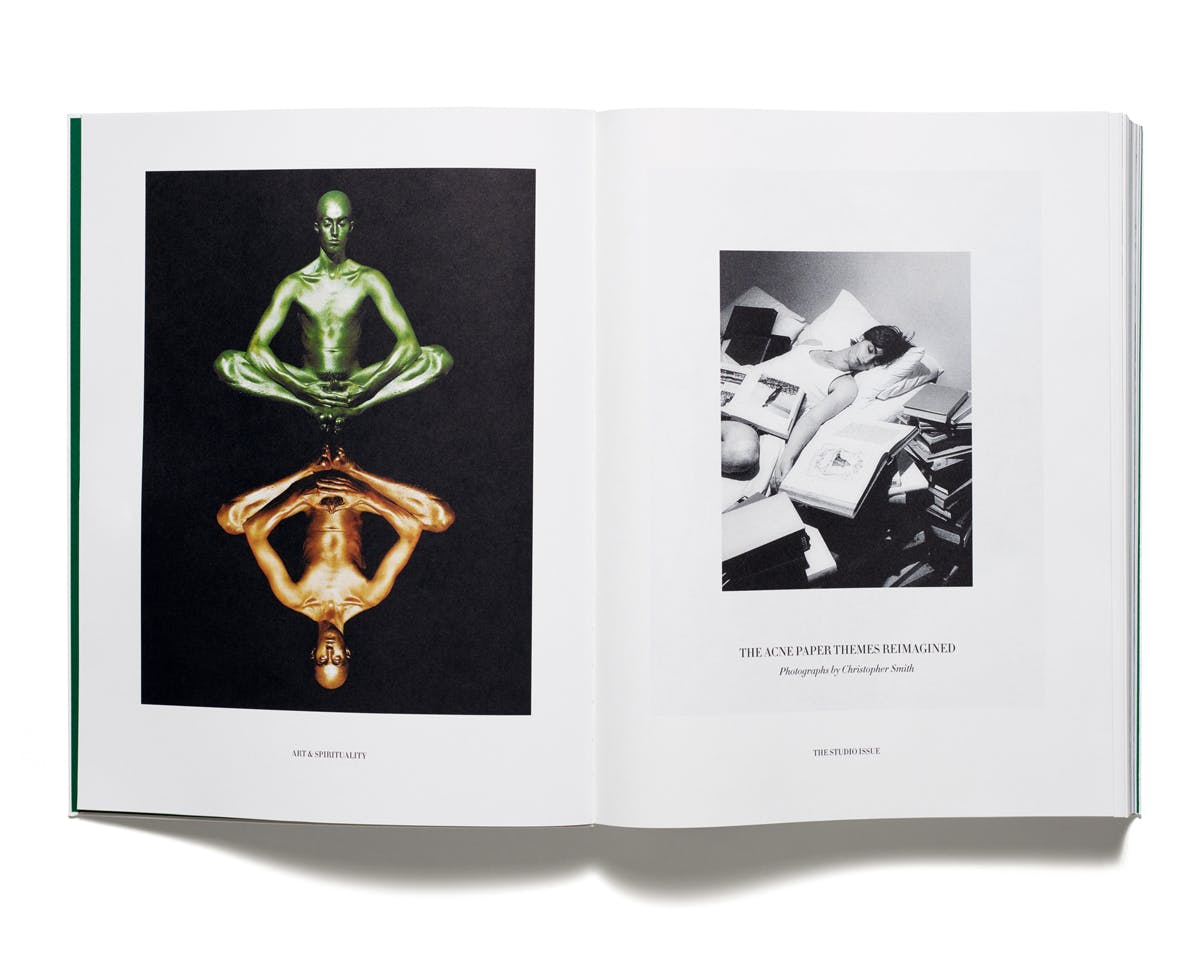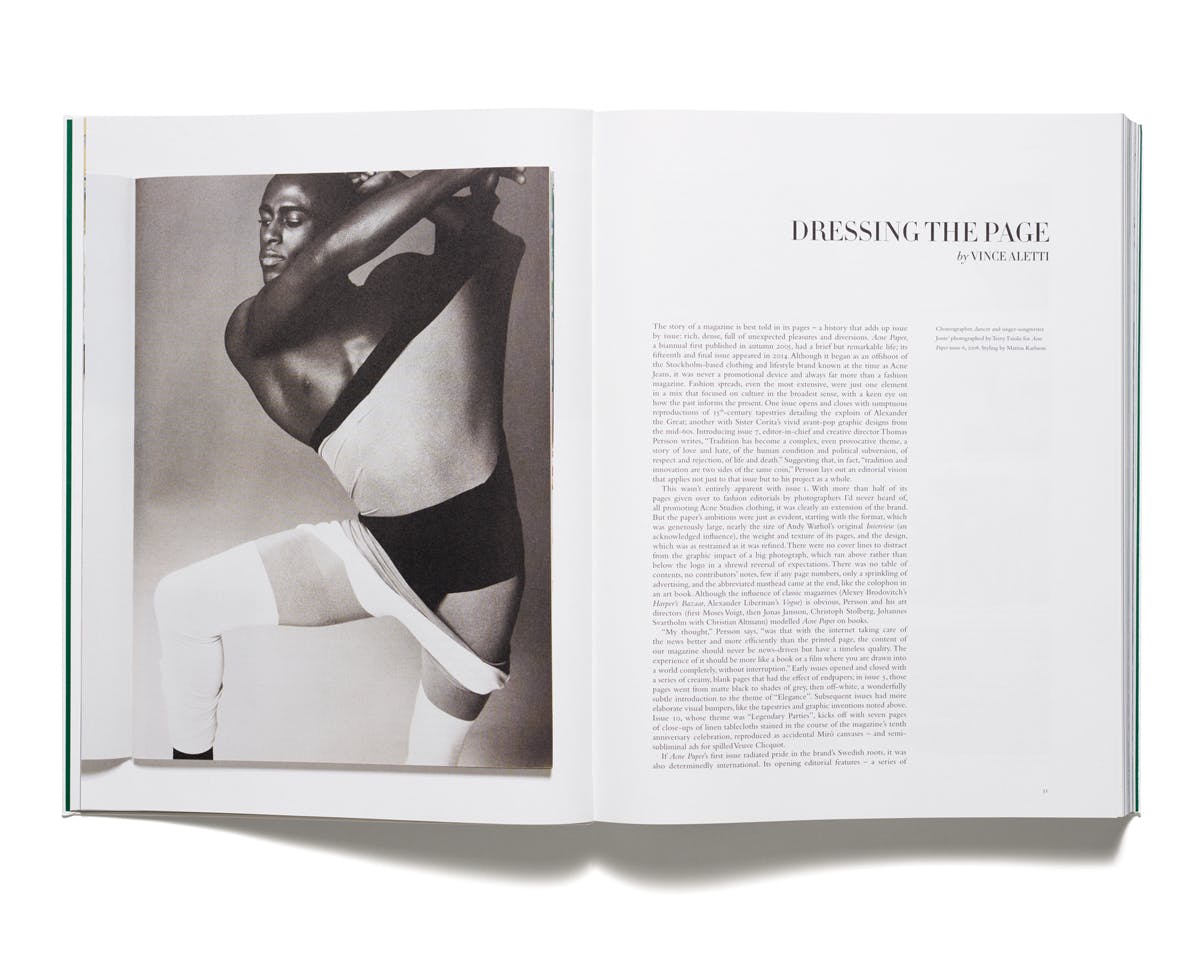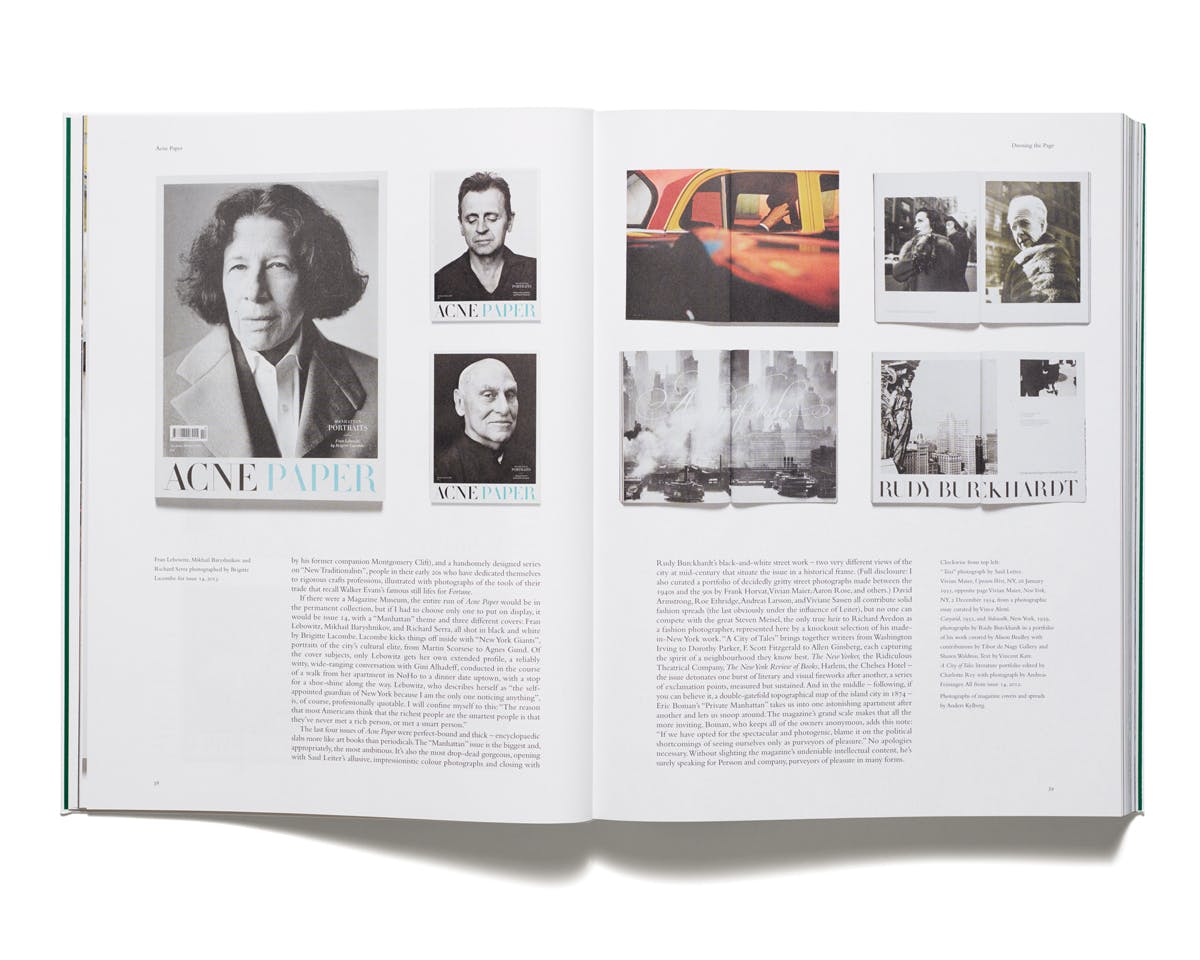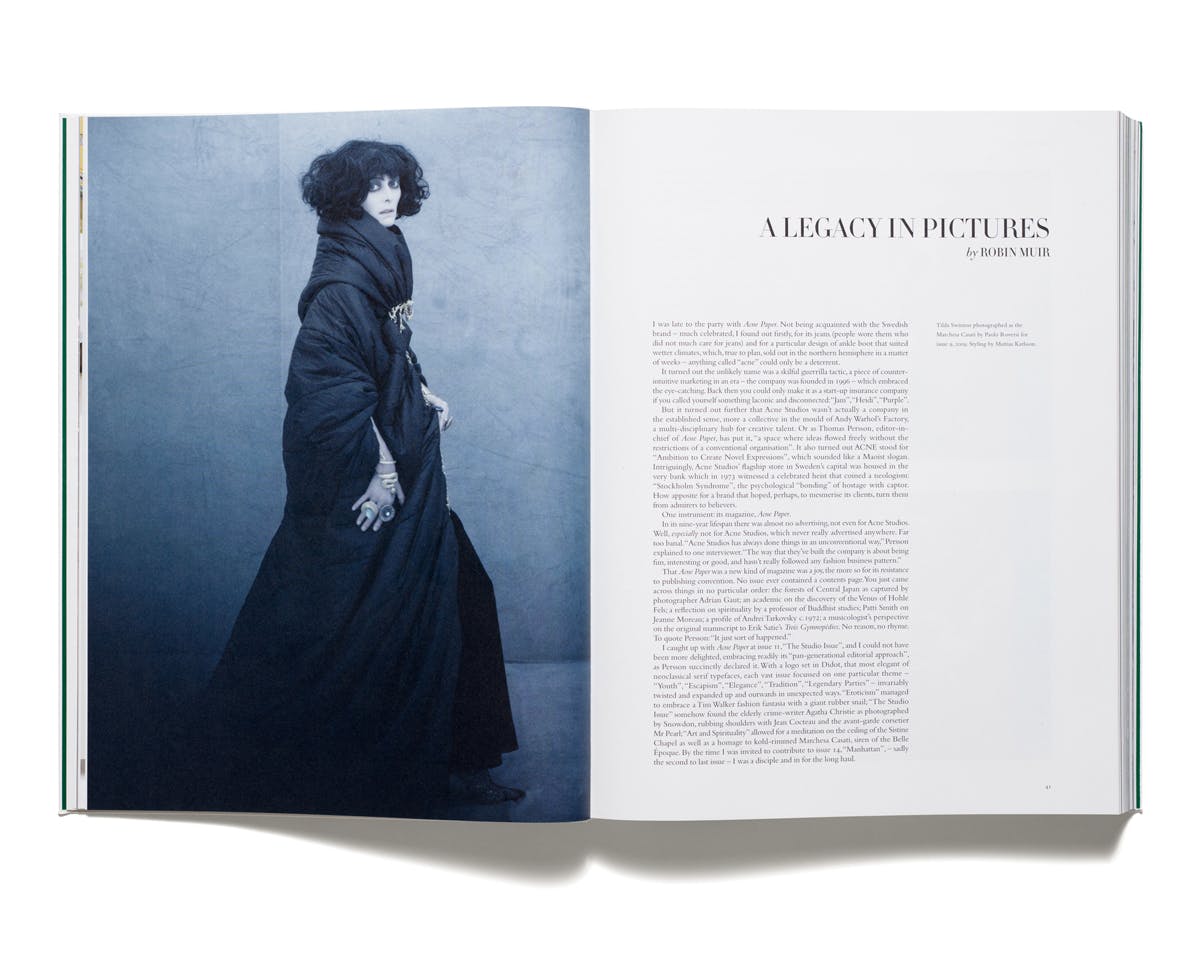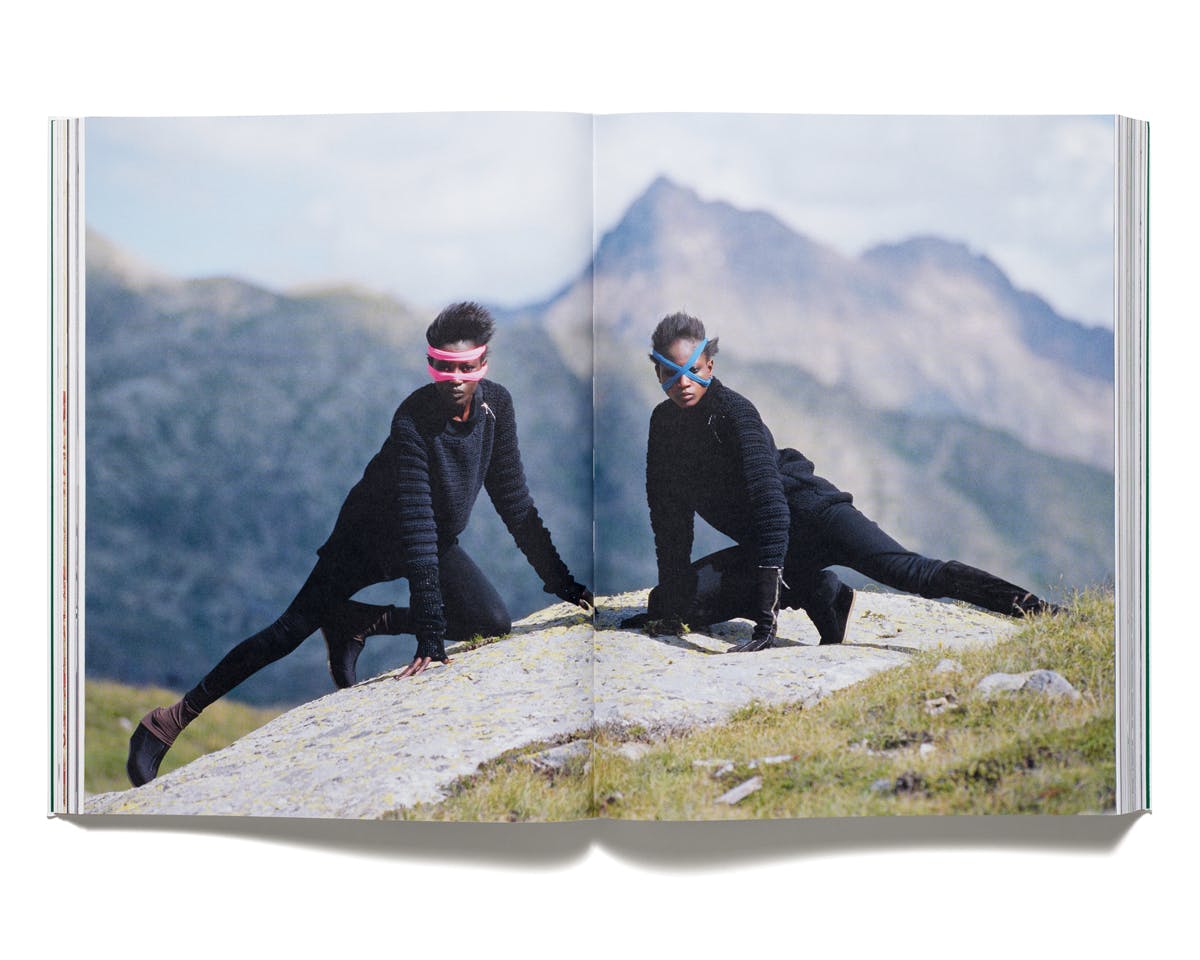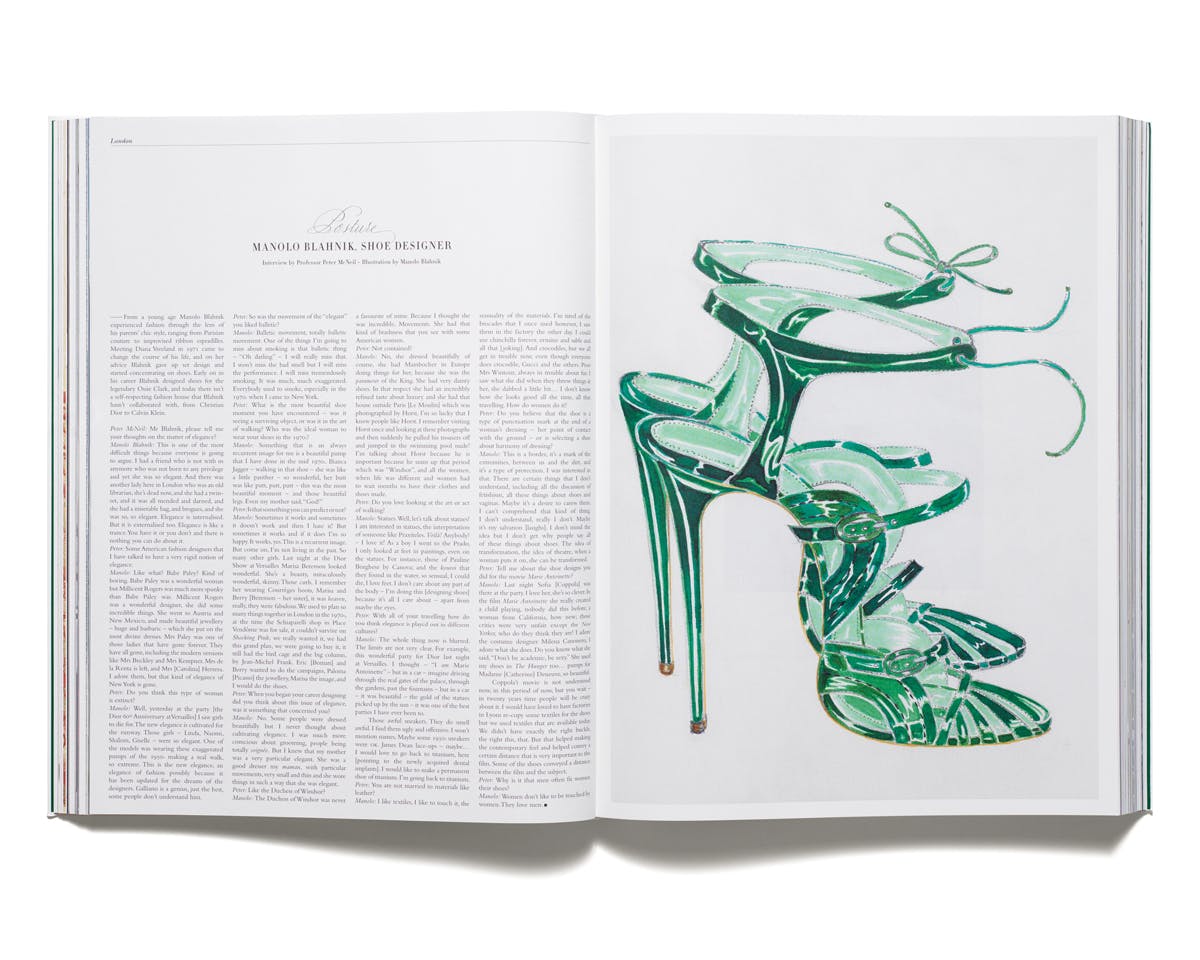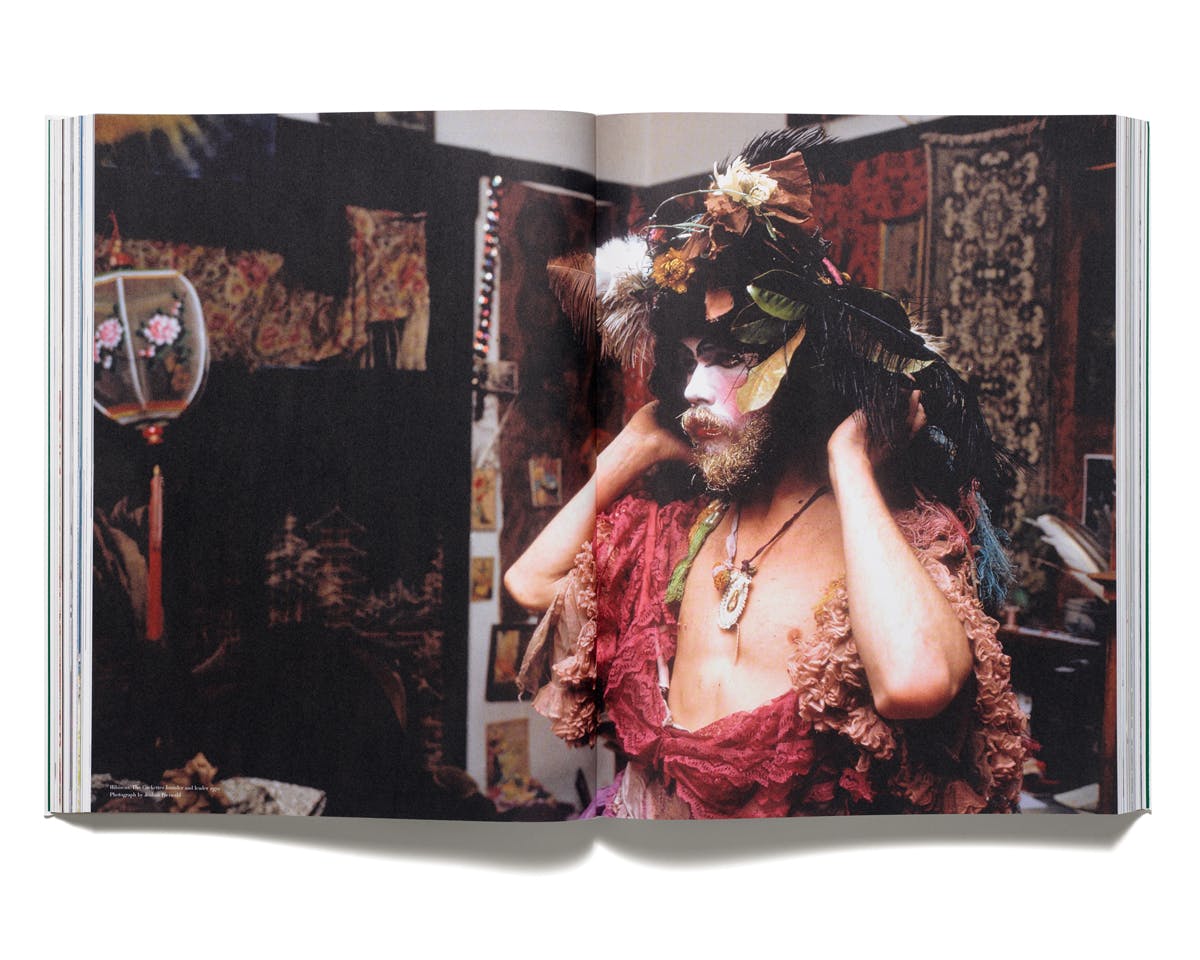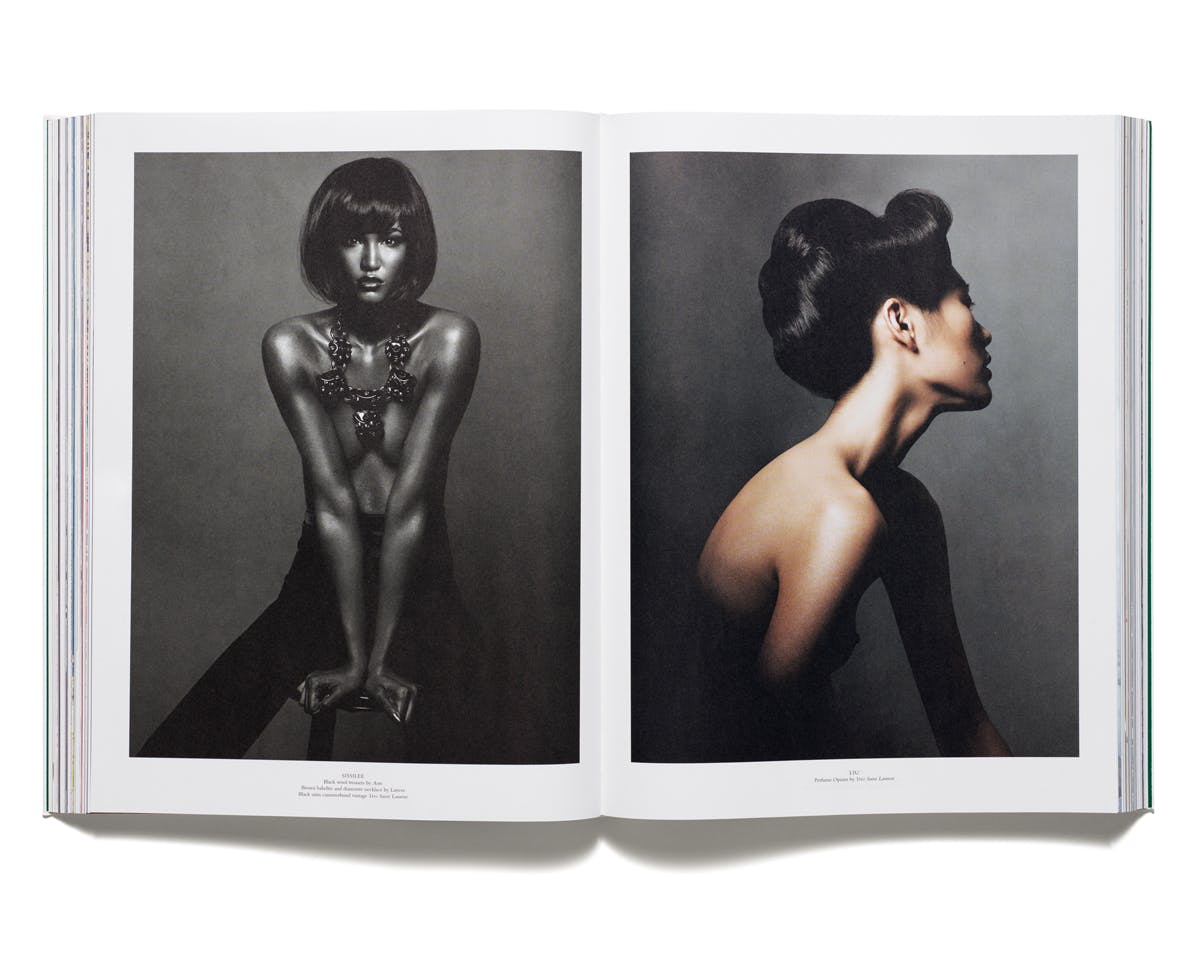 Before fashion 'zines and the like became de rigueur, Acne Studios was competing with classy glossies in its own right. The Swedish label published its Acne Paper magazine from 2005 until 2014, collecting countless pages of interviews and photography from a host of world-defining creatives. Seven years after the project wrapped, Acne has revived Acne Paper as a commemorative book, 568 pages of collected material and new exclusives, overseen by editor-in-chief Thomas Persson.
More than mere merch, Acne Paper was a well-heeled journalistic effort published biannually. It merged artistic aims (literature and photography) with deep journalistic dives, each issue packed with big names and emerging creatives alike. In particular, Acne Paper's back issues are rich with photographic efforts from the likes of Irving Penn, Paolo Reversi, and Saul Leiter, alongside newer names like Jamie Jawkesworth, Viviane Sassen, and Roe Ethridge, much of which returns in this lengthy new edition.
The archival imagery joins reprinted contributions from, and chats with, the likes of Kim Jones, David Lynch, Malcolm McLaren, Azzedine Alaïa, Alejandro Jodorowsky, Glenn O'Brien, and Tilda Swinton. In essence, the Acne Paper book is a commemorative anthology, but there's new material peppered throughout, including essays from the likes of Sarah Mower, Vince Aletti, and Robin Muir that recontextualize the magazine's legacy.
Immediately sold out on Acne Studios' website, the Acne Paper book is still available in limited numbers from select stockists. Until July 10, Acne is celebrating the launch with a free exhibition in Paris at its soon-to-be new store at 219 rue Saint-Honoré, toasting to the legacy of Acne Paper.