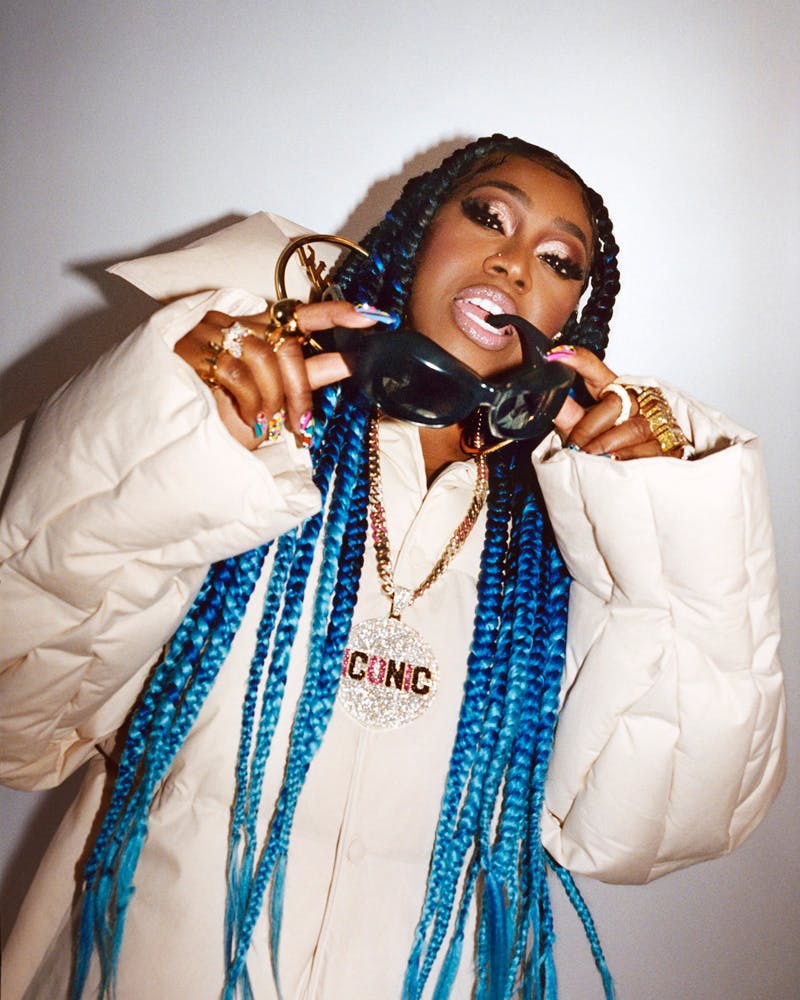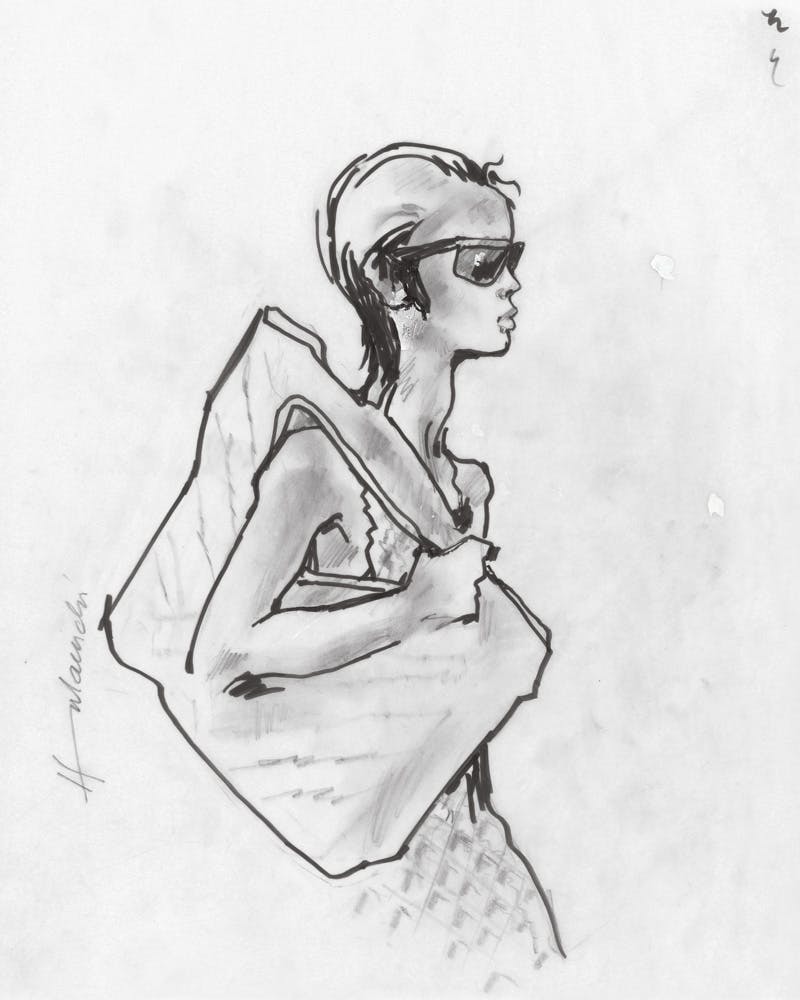 Yesterday, Bottega Veneta showed us what it's been up to since quitting social media at the start of this year. It launched its own seasonal digital magazine, Issue — making it the latest luxury brand to step into the role of a publisher.
Issue 01 (a link to the brand's Salon 01 show last summer) is a textless, audiovisual magazine complete with fashion photography, music, and video, all created in collaboration with other creatives: Barbara Hulanicki, Missy Elliott, Walter Pfeiffer Storror, Jonathan Frantini, and Masayoshi Matsumoto.
In discussion with The Guardian, designer Daniel Lee explained the mag is intended as a "more progressive and more thoughtful" alternative to Instagram. "Social media represents the homogenization of culture. Everyone sees the same stream of content. A huge amount of thought goes into what I do, and social media oversimplifies it."
In other words, by releasing its own publication, the brand gets to stay in control of its narrative (with a lot help from the talent it taps). It's able to create continuous momentum, buzz, and hold onto big marketing moments like shows and collection launches, while also creating meaning and storytelling around product. One example of that product storytelling appears in the first issue — previous Bottega collections are photographed next to new ones, intended as a way to promote the concept of product longevity. But that concept of longevity goes deeper than the clothes.
At its very core, Issue is a way of ensuring the longevity of the brand itself by building out its own brand universe.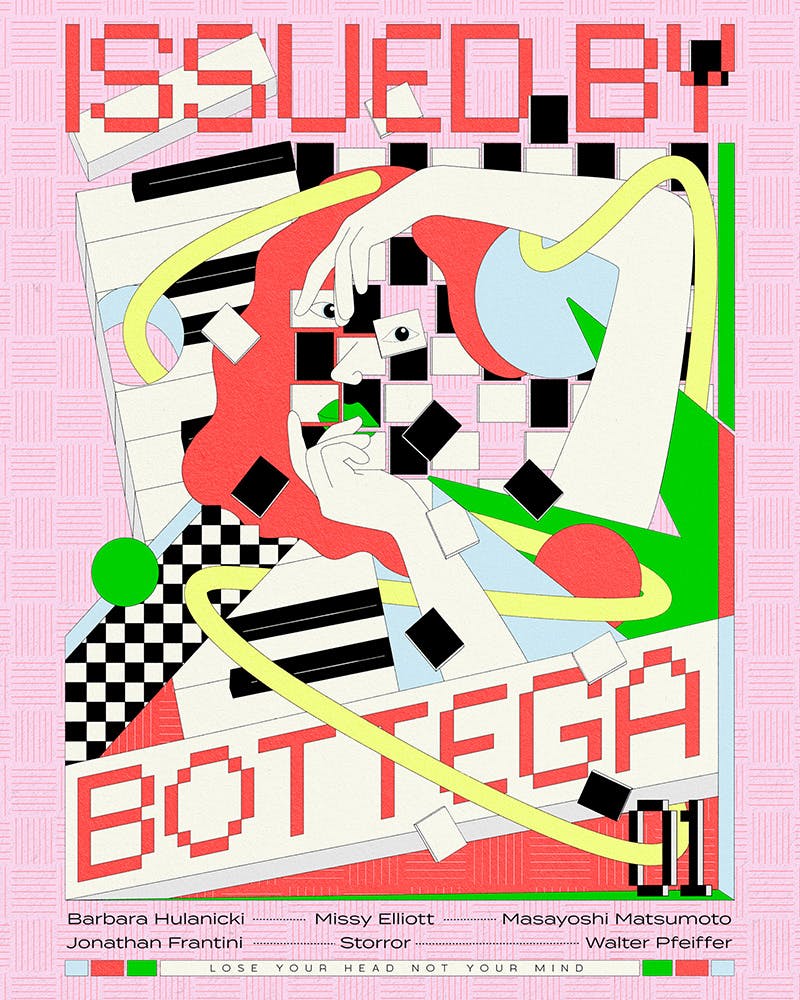 In the past, a fashion brand was simply built around three things: expensive products, paid celebrity ambassadors, and big production shows. Now, brands are finally realizing that today's digitally-driven consumer is always switched on and in the know — and if a brand is going to stay relevant, they need to reflect that. With that in mind, creating an affiliation with a rotating group of creatives who understand the cultural zeitgeist of today is powerful. And giving them the freedom to reinterpret the brand their own way takes it a step further to the point where brands are finally able to let go of their rigid, faceless, facade.
Back in September last year, Highsnobiety's Editorial Director Christopher Morency spoke about the concept of Brand Universes at length. "The effects of Covid-19 on fashion consumption have dramatically accelerated the number of brands shifting how they communicate with the customers on the daily, and what their overall retail strategy will look like going forward."
"Not only does speaking and selling directly to consumers increase margins, give a brand better insights into their clientele, and allow them to better control markdowns — most of all, it allows them to own the touch-points and interaction with its audience from A to Z. Many department stores, popular boutiques, and glossy magazines are already folding as a result. It doesn't mean brands no longer need multi-brand retailers or publishers, it simply means that, in order to be relevant, third parties need to become cultural producers in their own right. Those who can't innovate through rich brand-fitting storytelling risk being bypassed by the brands themselves." (Read the full report here.)
Another example of brand storytelling is last year's Guccifest, a week-long virtual fashion film festival that was hosted on a Gucci micro-site. The digital event featured short films by 15 independent designers, including Mowalola, Priya Ahluwalia, and Collina Strada, Billie Eilish, Jeremy O. Harris, and the planet's crush, Harry Styles (who appeared in a pair of eenie weenie denim shorts and the house's signature horsebit loafers), and broke a tiresome cycle of numerous mediocre attempts by fashion houses to recreate digital "oomph" in lieu of physical fashion shows.
Most of all, what this Bottega zine means, like Gucci, is that brands are starting to become facilitators, shifting the old "broadcasted to" approach to an "as told by" take. They're starting to speak with and through their audience, instead of to them.
Check out the magazine here.