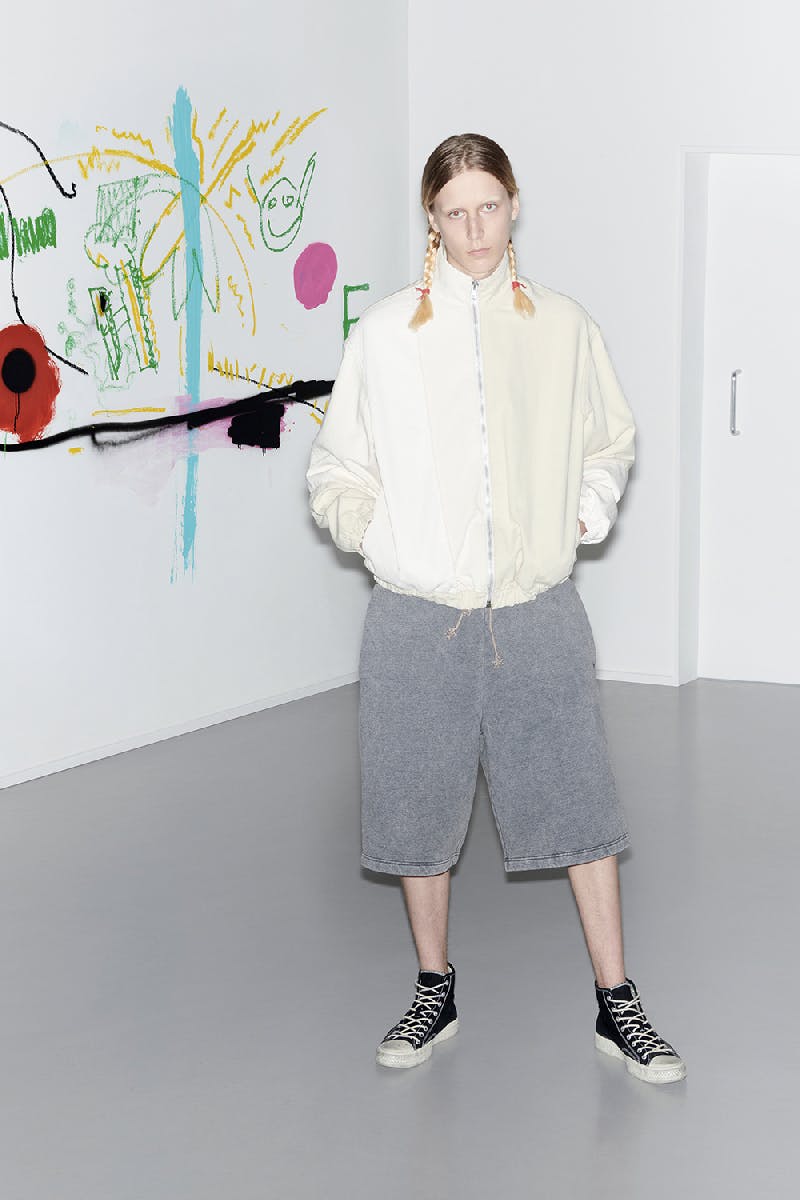 Following its collaboration with techno shaman Angelo Plessas, Acne Studios has just launched its new Repurposed collection, featuring plenty of pieces created from excess fabrics and materials.
The range follows Acne Studios' signature modern silhouettes, elevating denim and tees with fun scribbles and graphics, and giving its hoodies and sweatshirts the perfect wash and texture.
The T-shirts from the range also sport the phrase, "Ding, Dang, Dong," adding to Acne's playful aesthetic that the label has developed through its FACE collection and various collaborations. There's also plenty of patchwork and fun, colorful detailing that really catches the eye.
In the campaign for the collection, each of the pieces has been styled differently. You can either go for a full, monochrome look (the pinstriped denim jacket and jeans combo is a personal favorite), or mix and match and layer the pieces, Acne Style.
The Repurposed initiative is one that Acne has been working on for a while, and this collection marks season seven and eight for the label. It is all about finding positive and sustainable solutions through design, as well as encouraging its customers to make responsible purchases.
The Acne Studios Repurposed collection is now available to shop online at the label's website.