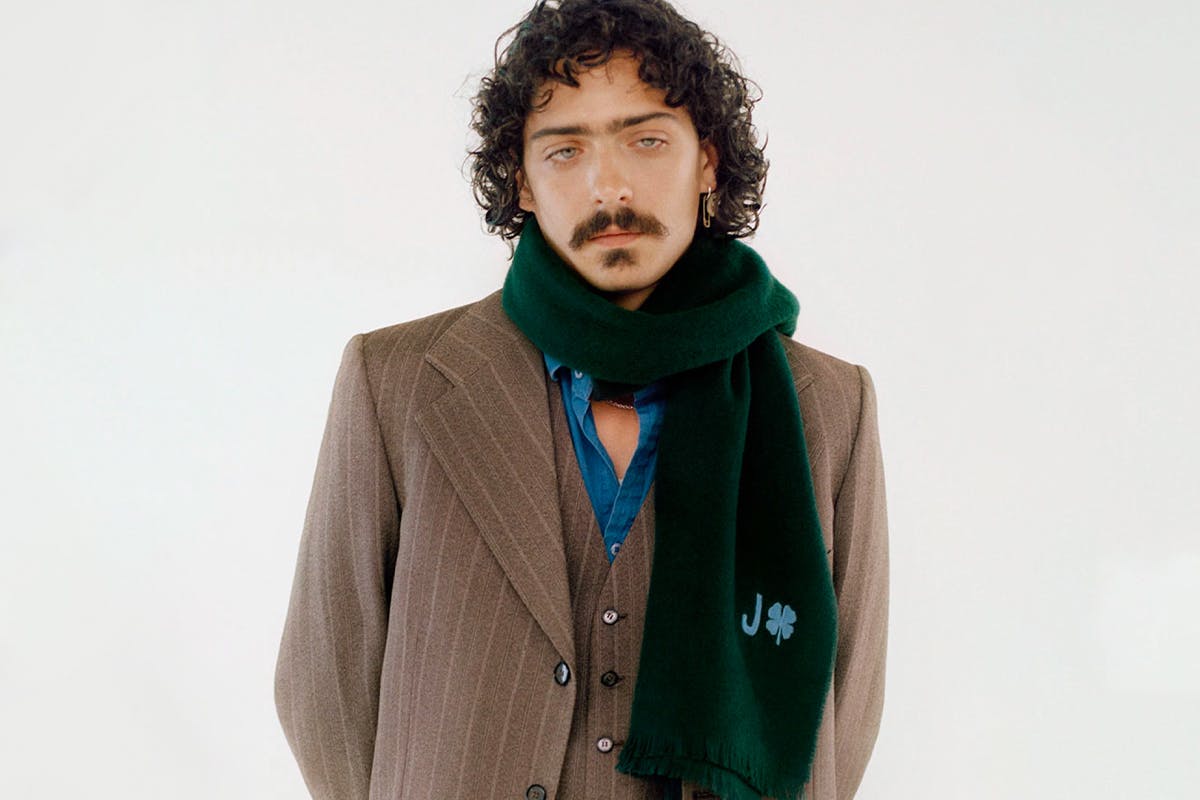 The Acne Studios Scarf has a proven ability to catch our eye. It is a piece that we revisit year after year in our shopping suggestions and with winter in full flow, the time has come to take a closer look at the piece.
A scarf can be a relatively overlooked item. Thrown on by force once the winter chill becomes too cold to handle, it is better known for its practical merits than anything else. However, not for Acne Studios, a spokesperson for the brand told Highsnobiety: "as a Swedish brand, scarves are important for us and one of the key winter accessories. It is central to the 'Nordic Aesthetic'."
A quick browse through the Scandinavian brand's online store offers a selection of around 100 different scarves for you to choose from. More than just an entry-level item, it is the original luxury scarf that gives the winter essential the respect that it deserves.
Embraced by the fashion world, as is shown by flicking through street-style shots taken during fashion weeks over the past few years, it can act as a standout accessory. Whether you are in the market for a more traditional style or a huge blanket-like design that swallows you up whole, the multidisciplinary fashion house is an expert on all things scarf.
Acne Studio's introduction to using the item as a centerpiece came with its 2015 collections. And the experiments presented with sculptural shapes, patterns, and slogans continue to be used in its scarves today.
First, there was Pre-Fall 2015 where the opening look featured a model cocooned inside a sweater-scarf hybrid that wrapped around her torso and neck. Acne's playful exploration with scarves had begun. Later looks showed long patchwork designs that had been clamped together in the front with a metal device, similar to how punks would use a safety pin to attach pieces of fabric.
This was followed by the Fall 2015 menswear collection that continued with a focus on the accessory, printing statements such as "woman power" onto scarves with a more wide and short shape. Coming with tassels on either side, this time the selection was similar to scarves worn by football fans, with the names of football teams instead replaced with political statements.
Once it had been introduced into the Acne universe, experimentation with scarves never left.
Whether it is launching a personalization service, using its signature models to produce home furnishings, or turning its neckwear XXL, the modern classic has continued to keep us hooked. Consistently, the winter collections that preceded 2015, up to the modern-day, have brought with them scarves to lust over. The high-quality finish that can be expected from the multidisciplinary fashion house, combined with its playful updates on the design, has produced a winning combination.
Scroll down for a selection of our favorite Acne Studios scarves.
Want to keep browsing? Head to the Highsnobiety Shop for more products that we love.