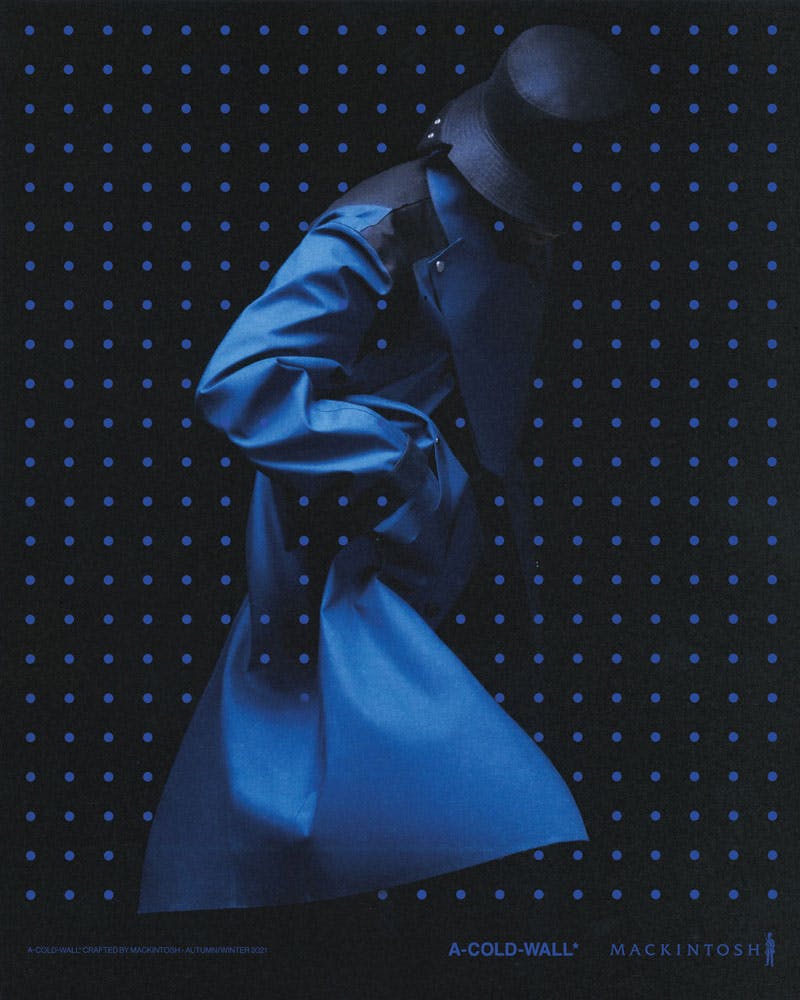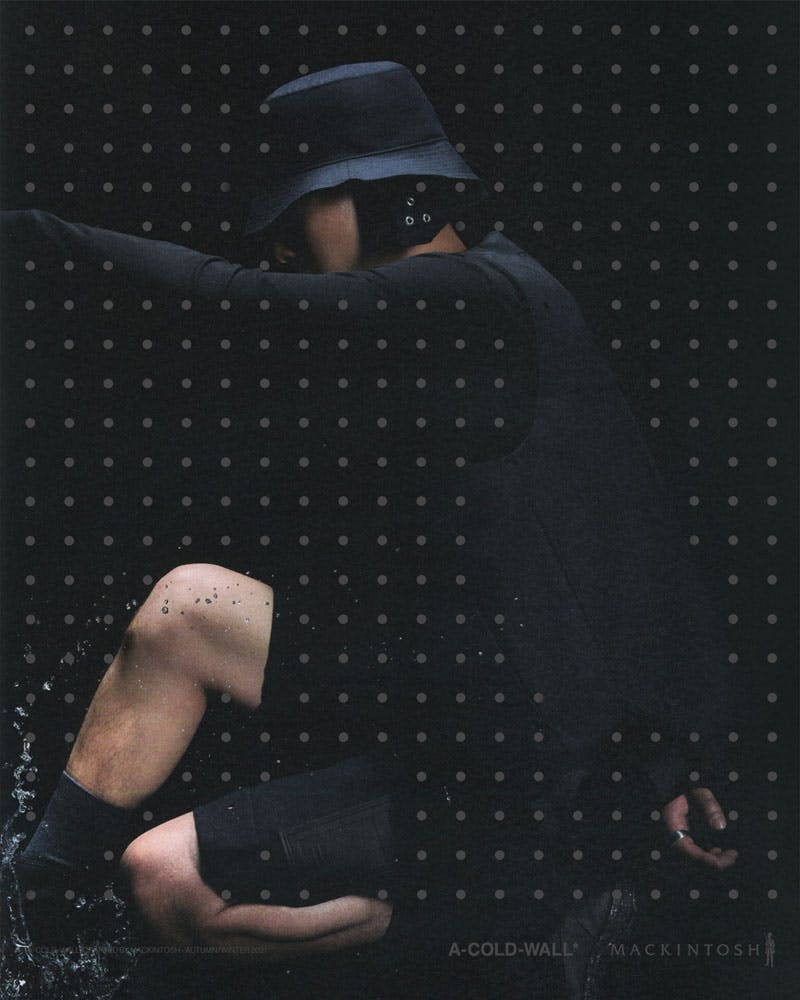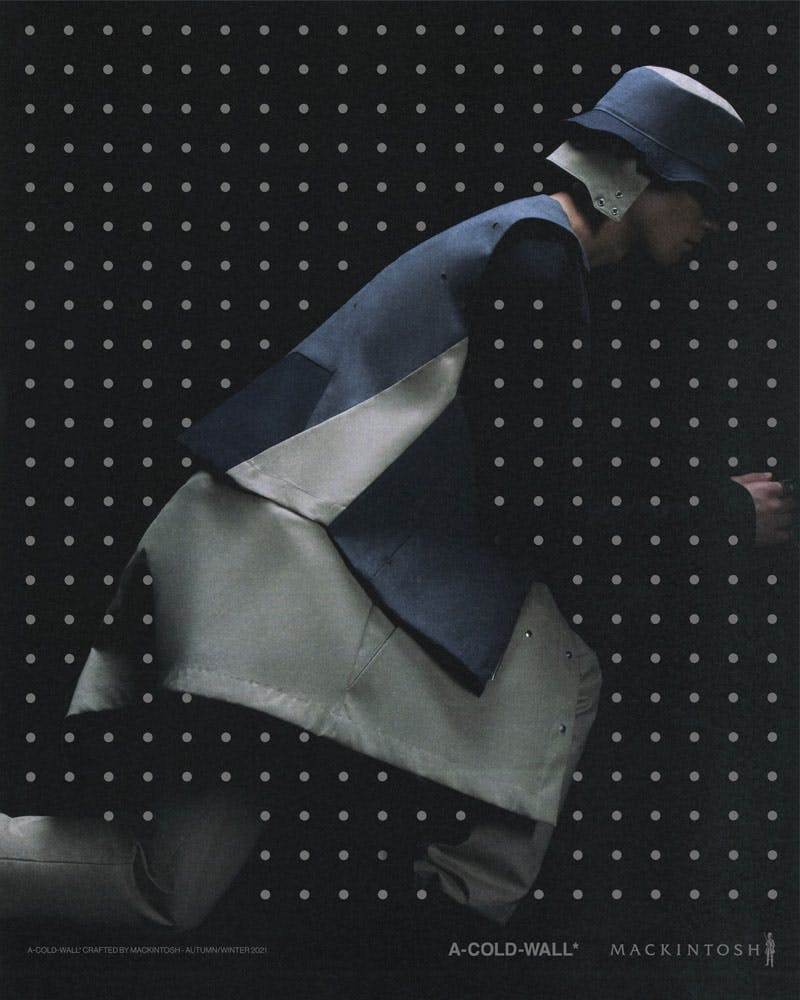 A pairing like bread and butter, A-COLD-WALL* Crafted by Mackintosh explores British design history with a function-first collection. It's not the first we've witnessed ACW* founder Samuel Ross bring Mackintosh into the fold, and we doubt it'll be the last.
A collaborative partnership renowned for its clean-cut outerwear and elevated fabrications, the latest joint outing maintains this mentality with the aim of pushing it further with an architectural design focus.
Mackintosh's birth amid the Industrial Revolution and Ross' contemporary exploration of working-class culture share a mutual home in British fashion's history, a sensible start point for joint endeavor.
While Mackintosh's history lays in uniforms for the British Railway and military, A-Cold-Wall* is all over fashion. Still, Mackintosh's collaborative offerings alongside Matthew Williams' ALYX and Kiko Kostadinov, ensure that its efforts with Ross feel well-placed.
Described as "a selection of modernist layers, the meeting of weather protective properties and precise, contemporary cuts," by both brands, the full collection combines outerwear, pants, and accessories envisioned as an ode to the architectural wonders of the world. In this sense, there is no room for error, which explains the concise product selection.
The standout of the heavily stylized, kinetosis-inducing imagery is the "Made in Scotland ACWMO055 Long Coat" that arrives in a very of-the-moment blue and black. A reinterpretation of the classic mac coat, the piece is distinctly structural and functional, the kind of thing we'd imagine a dystopian train conductor be dressed in.
If the collection sounds like your cup of tea, you need not wait. A-COLD-WALL* Crafted by Mackintosh is available to buy now via both brand's online storefronts.