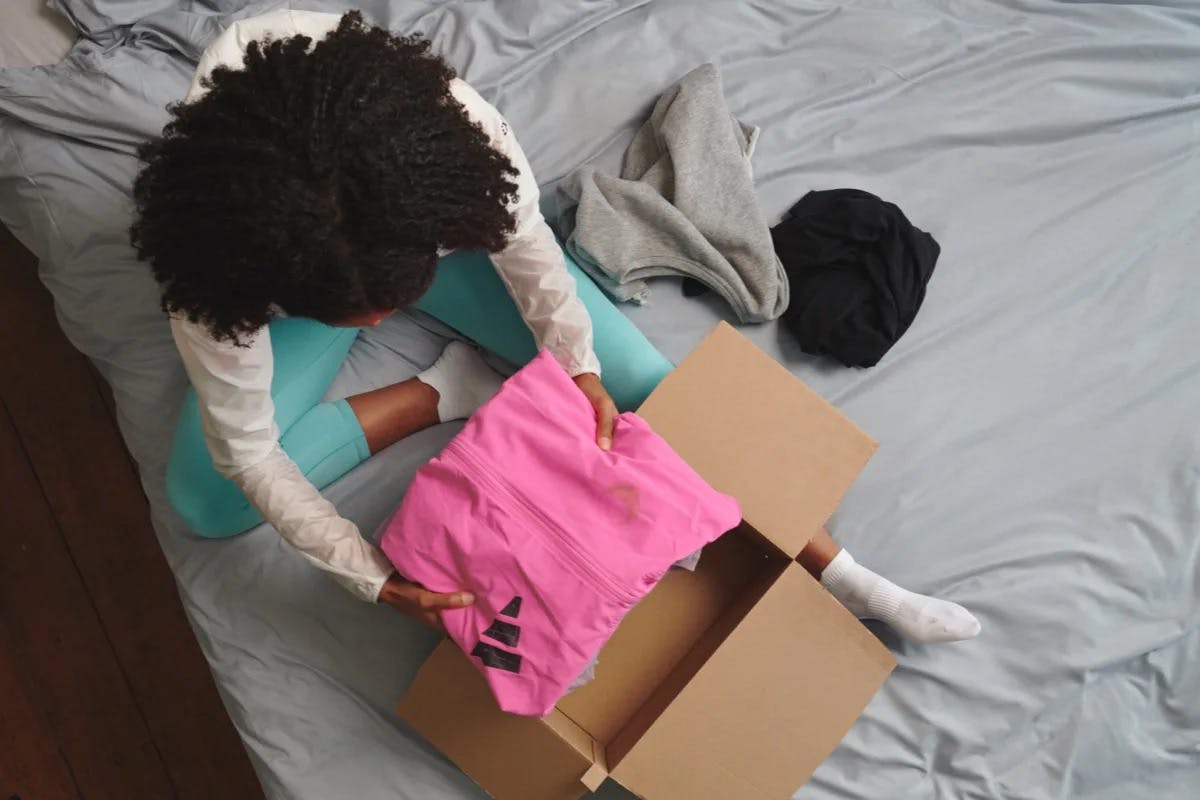 In 2022, the question at the front of all brands' minds is how to make themselves more sustainable. With a global average of 60 percent of consumers saying that sustainability is an important purchase criterion, working on a functional circular concept is in the brands' interest as well as the environment. adidas is one of the latest labels to reveal its exciting new campaign and a big step towards becoming a pack leader in the sustainability discussion: adidas Give Back.
Shop eco-friendly adidas products
How it works is simple. adidas Give Back — as the name suggests — gives the opportunity for customers to increase their unwanted clothes' lifespans. Anyone with an adidas membership can now be rewarded for sending disused shoes or clothes (from any brand, in any condition) to adidas to give them the chance to be resold or reused.
Shop eco-friendly adidas products
You'd be surprised how easy it is to start earning rewards, too. Begin the process by downloading the adidas app and accessing your account page to find the adidas Give Back tab. Sort through your closet, selecting items that never reached the regular rotation or even ones that did but have since been replaced by something newer. It doesn't matter if the pieces are made by adidas, just pack them up in a bag or box under 60 inches with a max weight of 30 lbs and ship them to adidas using the prepaid shipping label from the app.
Shop eco-friendly adidas products
Once your items reach adidas, the team with sort through the out-of-use goodies to determine which will be resold and which can be recycled to become something brand new. The final stage is the best one: when your items have been sorted, your rewards will begin to roll in. Check back on the app to see what you've earned. You can earn up to 200 membership points and up to $40 of vouchers.
So, get started clearing your closet and earning rewards today.
Want to keep browsing? Head to the Highsnobiety Shop for more products that we love. Highsnobiety has affiliate marketing partnerships, which means we may receive a commission from your purchase.